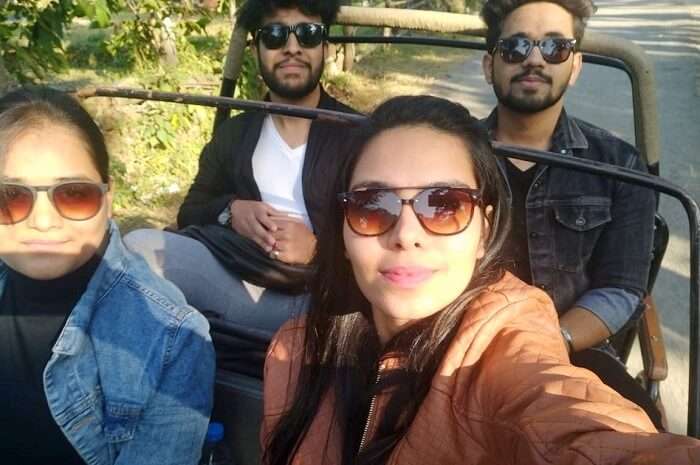 When I'm old, I would like to look back at my life and say wow that was the life worth living! And my instincts tell me that "Travel" would be a huge part of it. For me, travel ignites the freedom to discover the undiscovered, explore new paths and learn something new in a fun and interesting way which I know I will never be able to do amidst fast-paced life of the city. As an ardent traveler, I am always on my toes to take on new challenges and explore new places, varied cultures & diversity, taste new cuisines and yes, meeting new people as well. Just by thinking about travel, I go to a different world!
My friends and I were looking for a short weekend getaway and since some of my friends already gave me a great feedback about how TravelTriangle managed their trip so well, we actually didn't have to do too much of hard work. While looking for the best packages, the place with a perfect blend of adventure, nature, and culture, "Uttarakhand" gathered all our attention. All we had to do was to choose the package that fitted our budget and voila! Our weekend escape just completed its first milestone. Here I am jotting down some of the best experiences we had on our wonderful excursion.
Details of our Friends Trip to Uttarakhand
Trip Type: Friends Trip
Cost: INR 28850
Duration: 3 Days 2 Nights
Inclusions: Breakfast, Dinner, Wifi, Private Cab, Govt. Taxes, Railway Transfer, Sightseeing, Jeep Safari
Exclusions: Lunch, Trip Supplements, Gym Usage
Must Read: 28 Offbeat Places In Uttarakhand: Explore The Hidden Himalayan Gems
Experiences we loved on our friends trip to Uttarakhand
1. The luxurious stay in Jim Corbett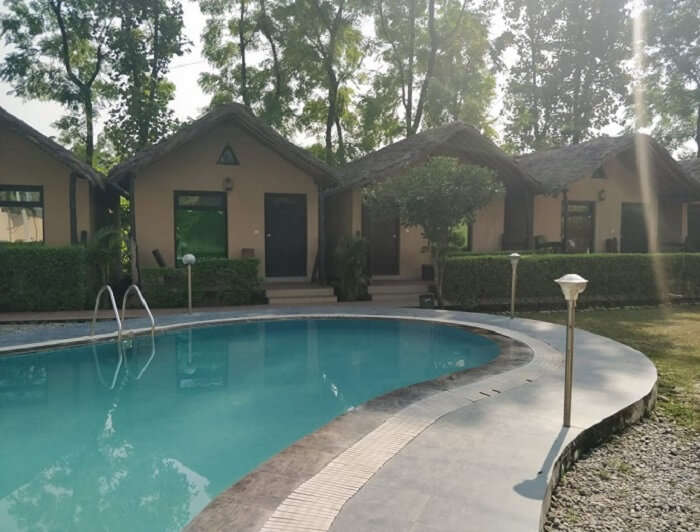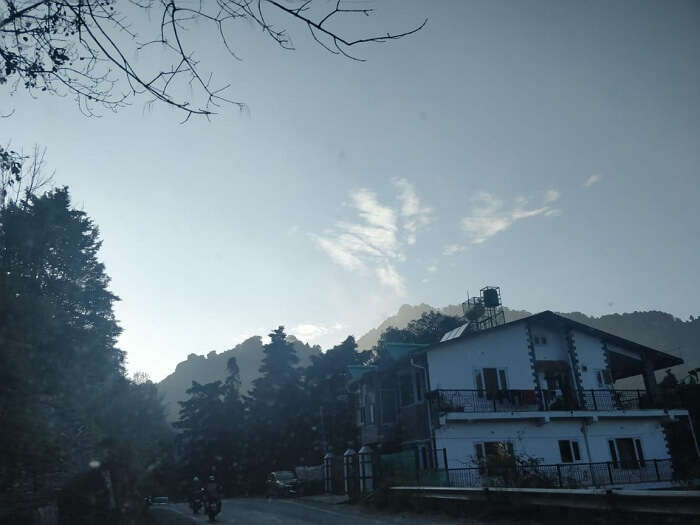 Since we just had the weekend to enjoy our vacation, we wanted to seize each moment to make our trip a memorable one. Somehow, our driver also knew that who did a commendable job while informing us about this wonderful place and many eateries to visit and gorge on finger-licking delicacies. He also took us to a nice dhaba on the highway for breakfast and dropped us right on time at our stay in Jim Corbett. Ours was a 4-star hotel booked by TravelTriangle. Justifying each star, the amenities at the hotel were compared to none.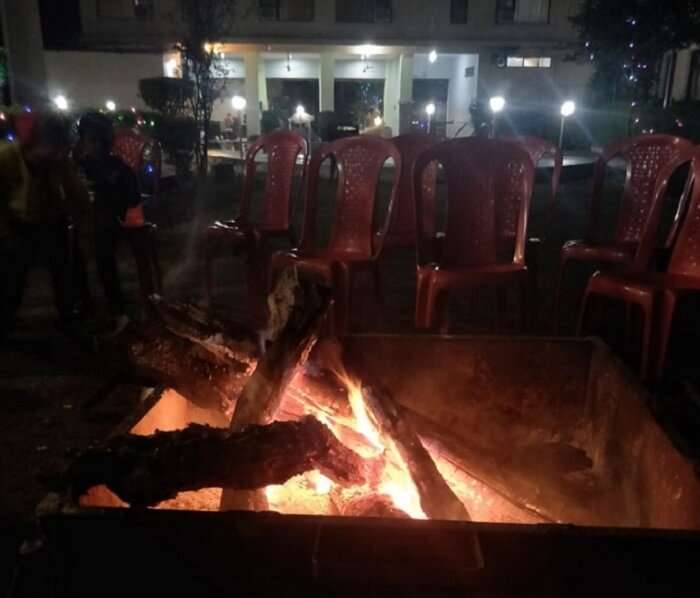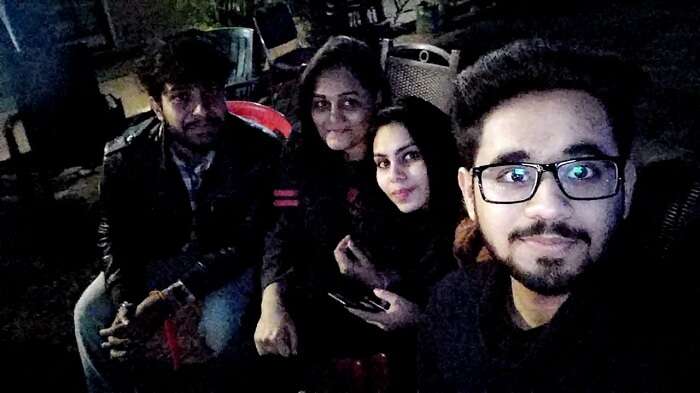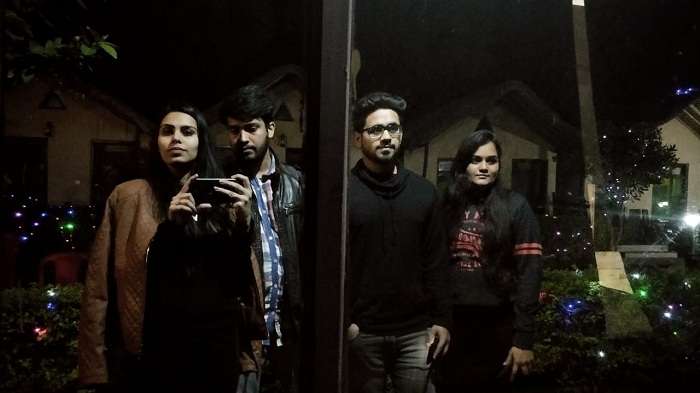 We found the rooms to be extremely cozy having all the amenities we were looking for and above all, the outdoor pool was a true delight! To take the excitement to the next level, the hotel also had a space for table tennis and some indoor games. For those moments, we just wanted to stay at the hotel and dive into the luxury we were surrounded by. We were extremely enjoying our day while parting by the pool & sipping on sizzling drinks. Post an after lunch party, we had a perfect end of the day while taking pleasure in calming bonfire night.
2. The scary yet thrilling Jungle Safari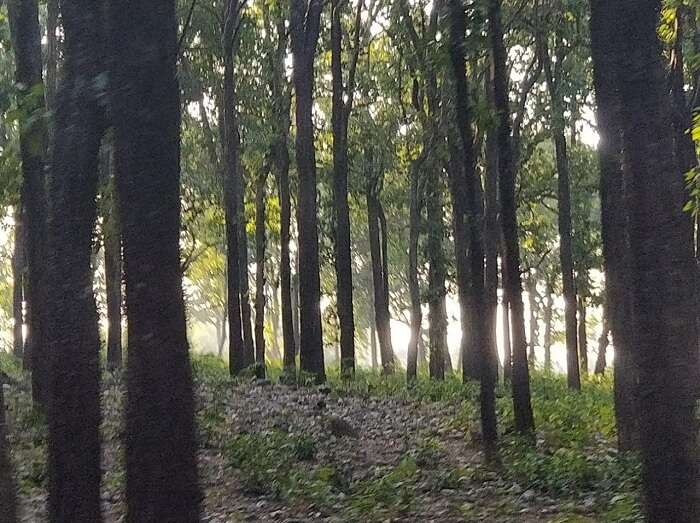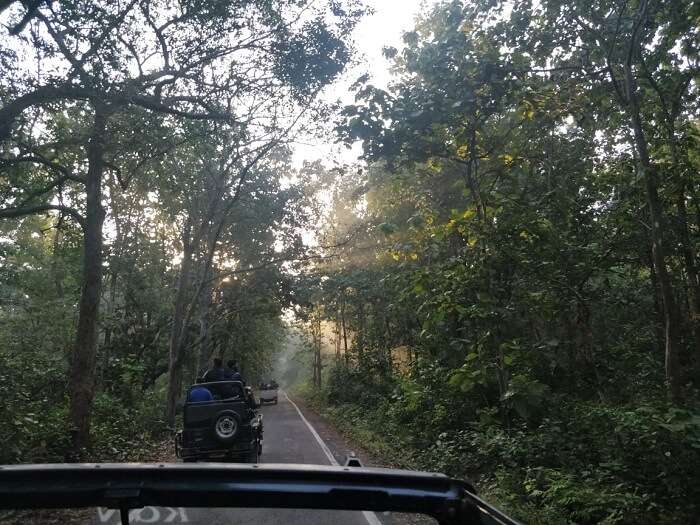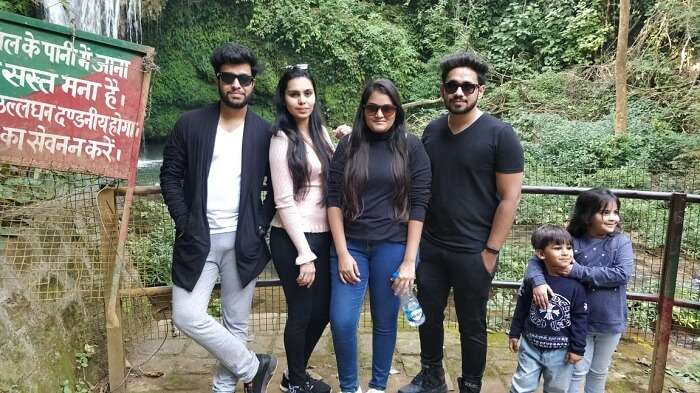 Now was the time to ride through the deep jungle of the Corbett and watching animals in the best way (unleashed and close to nature). A nice open jeep came to pick all 4 of us and needless to say, feeling the fresh breeze of the surroundings in an open jeep was a one-of-a-kind experience. Our jeep safari driver took us into the wilderness area of the zone. Frankly, we were a bit intimidated about the fact that we were in the animal kingdom and that so in an open jeep. But, our driver who was well versed with the place took care of all our fears.
We encountered some animals including a sambar deer, red fox, black bear and many more. With an incredible safari, we realized how beautiful nature is endowed with dense vegetation and colossal wildlife. Going on a jungle safari is one of the best things to do in Jim Corbett. Also, one of the fun parts of our safari trip was that our driver took us to a chai point deep inside the safari zone and we had our much needed special chai with some light snacks.
Suggested Read: Top 44 Amazing Places To Visit In Uttarakhand
3. Getting to know Jim Corbett: A closer look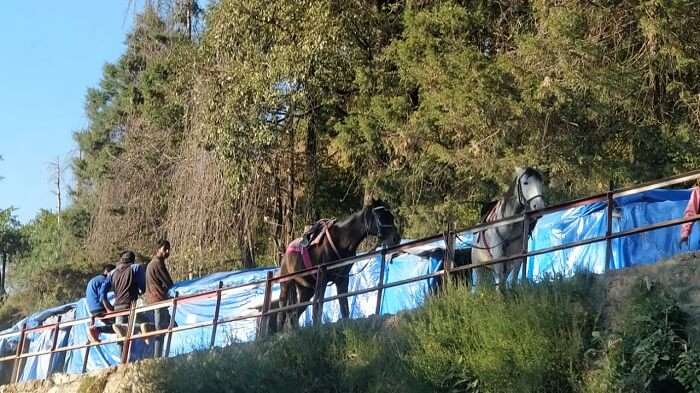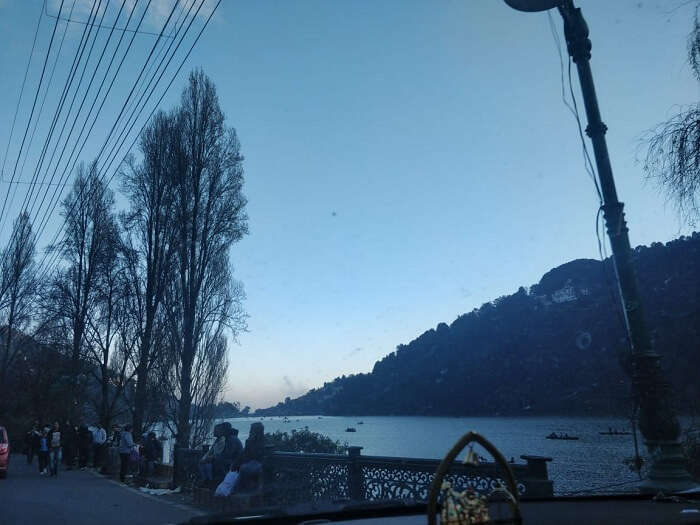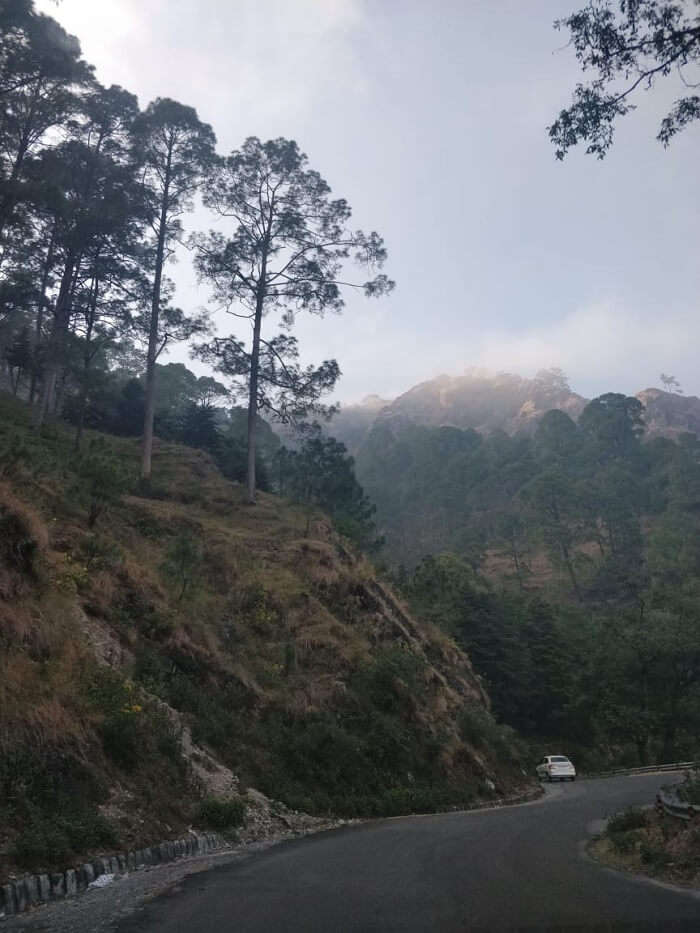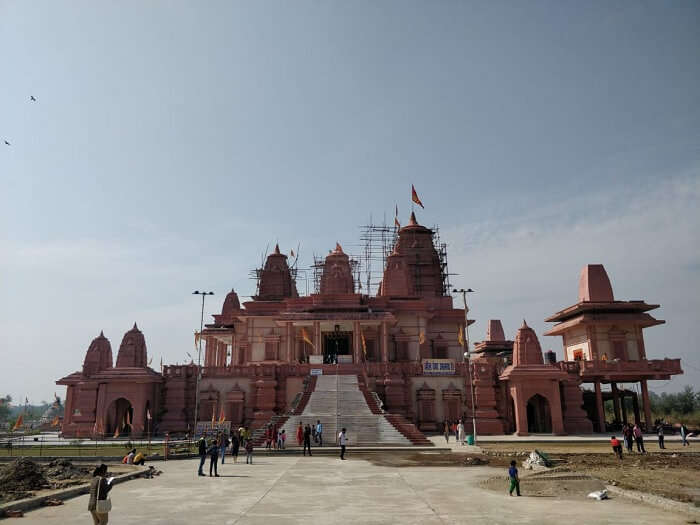 We had covered the best part of our Jim Corbet trip; The Jungle Safari, but there was still something left to be explored. While on our way to Nainital, we visited Corbett falls, Corbett museum and Hanuman temple which we had planned to visit on day 1 but due to some roadblocks, we were stuck. Nonetheless, we visited all these places on day 2. Corbett Waterfall is a small drive away from Ramnagar en route to Nainital.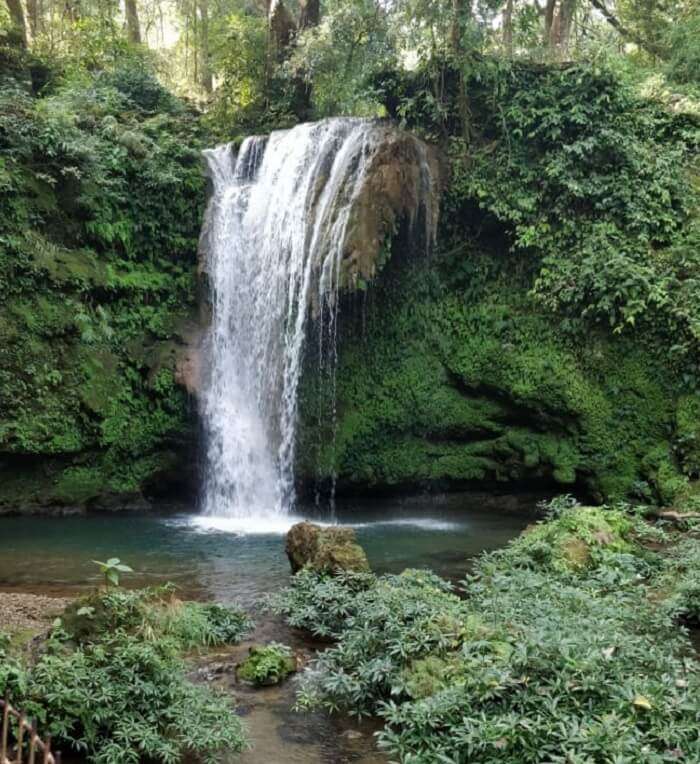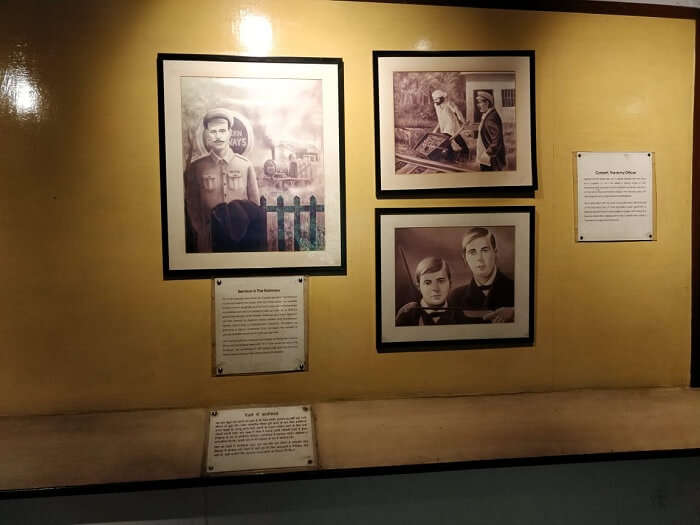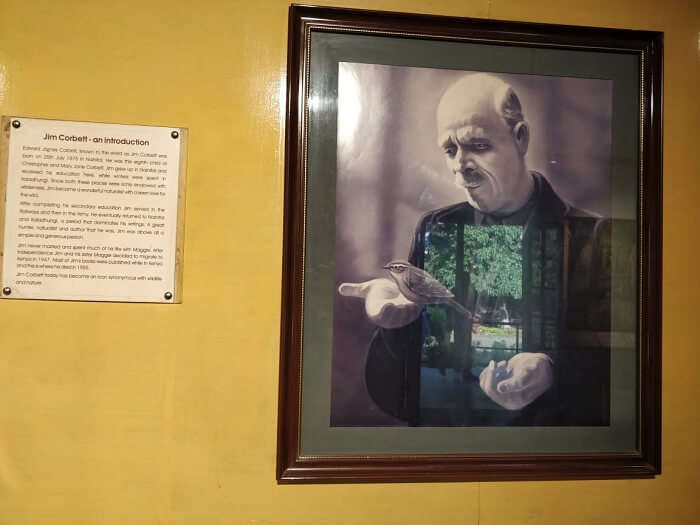 With just a short walk, we reached the waterfall which was surrounded by the picturesque beauty of nature. Although going into the water was not allowed, we managed to enjoy the view at a distance and clicked a few pictures of this beautiful location. Next was the Corbett museum, which had models of species present in Corbett jungle and some tools used by Jim Corbett. We were quite intrigued to find out that some of the models were clad in real animal skin.
Apart from this, we also had a quick visit to Hanuman Dham which was surrounded by a splendid location and included meditation halls, a calming meditation area, a centre for differently-abled people and a majestic Hanuman Mandir. As the place sounds, we were also completely swayed by the positivity of this tranquil site.
4. Our sweet escape to Nainital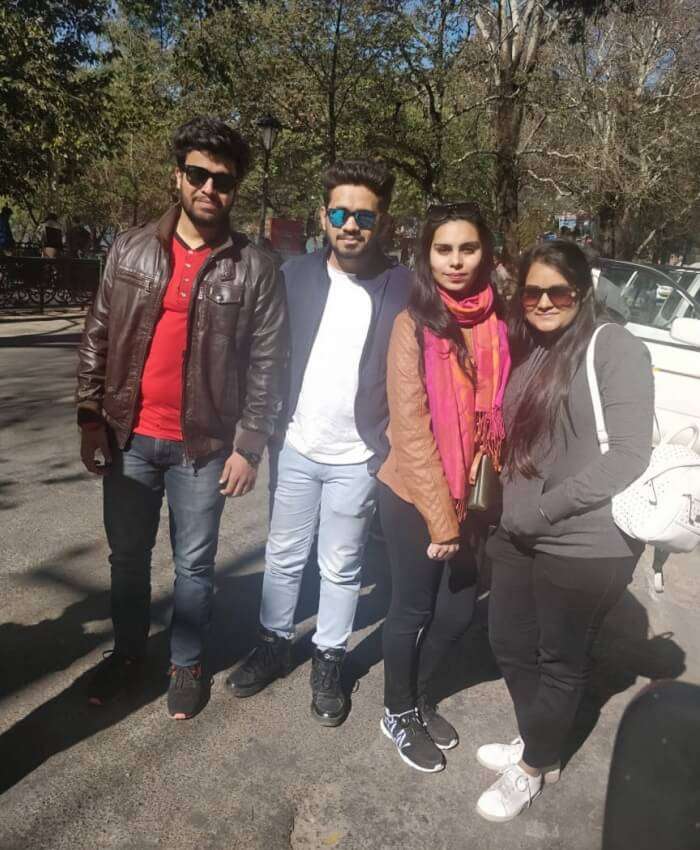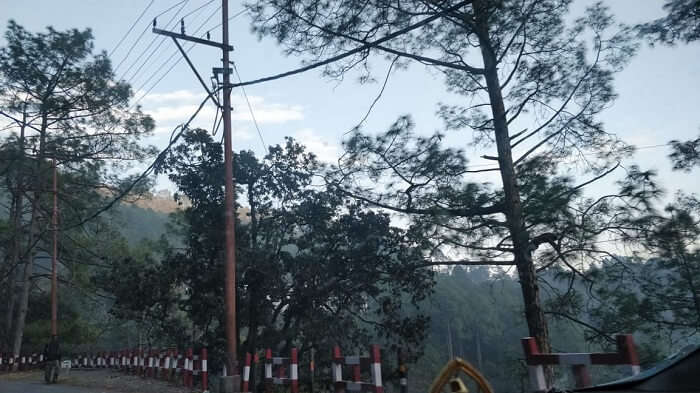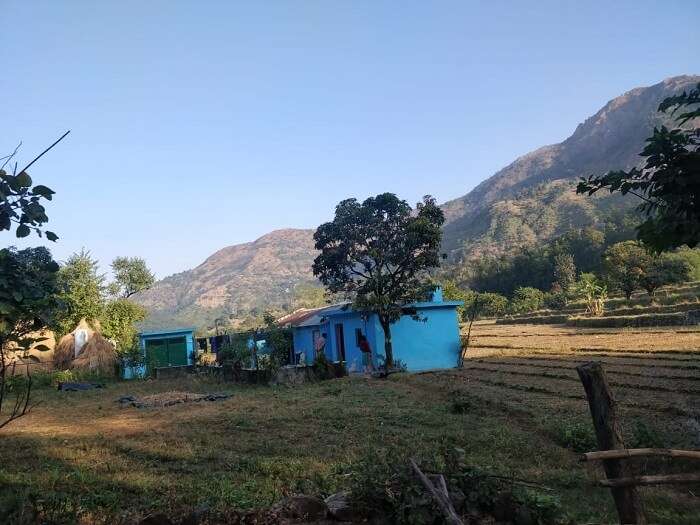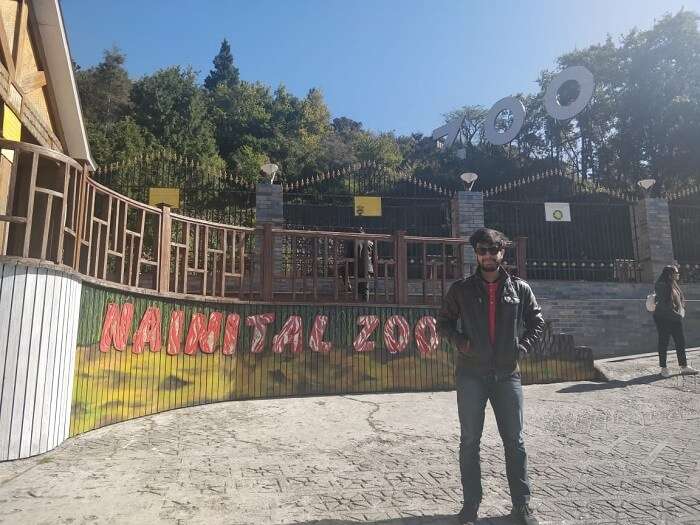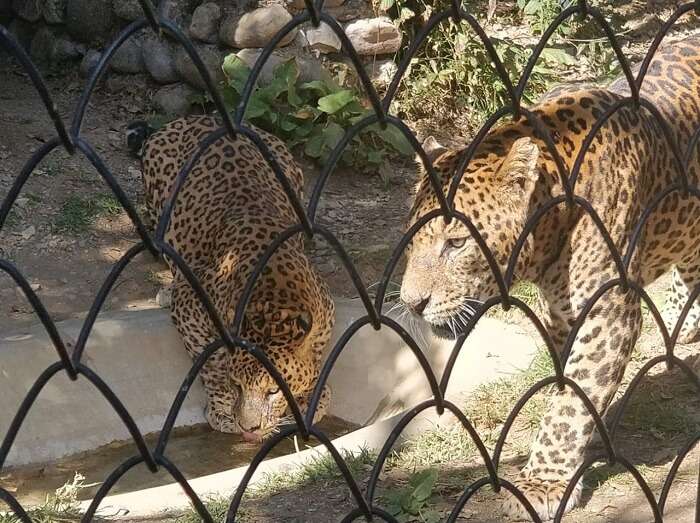 Our last stop was the city of lakes, Nainital. This beautiful place welcomed us with pleasurable weather coupled with a soothing breeze. Our driver took us boating at Naini lake and we also went to the famous National zoo. We completely indulged ourselves in boating which was such a relaxing experience that made our day. The view of the shimmering water of the Lake with magnificent mountains in the backdrop genuinely left us spellbound.
Post an invigorating boating experience, we headed towards the zoo which is situated at the top of the hill. There we saw Red Panda, white Tibetian wolf, Reindeers, lion, cheetah, Bears, many birds, and several other beautiful creatures which were complimenting this wonderful place. Even though it's quite a long walk but, after reaching there and encountering the animals and birds, we felt that walk was truly worthwhile.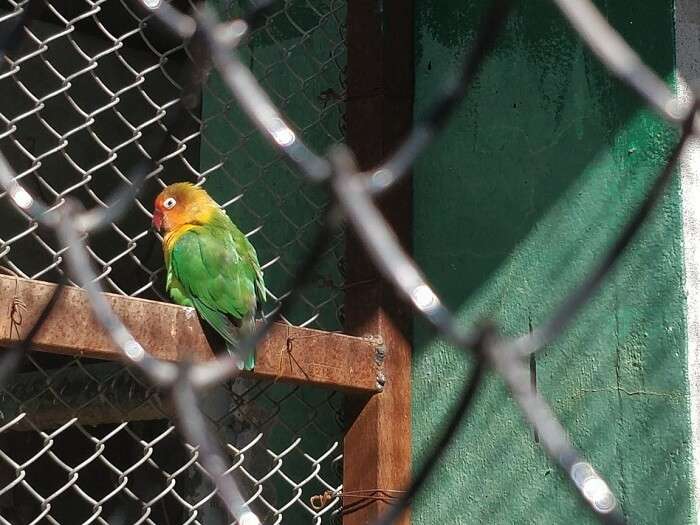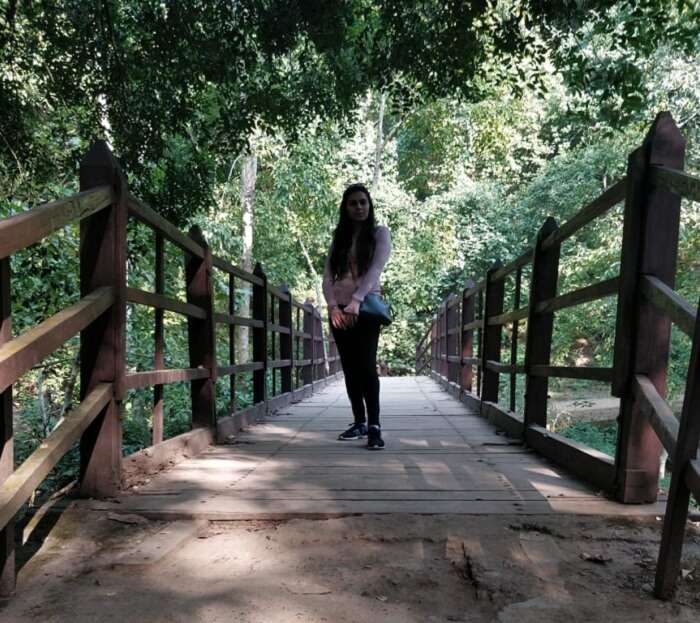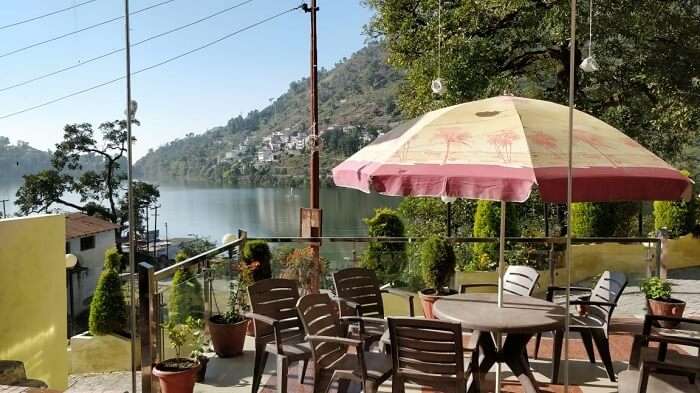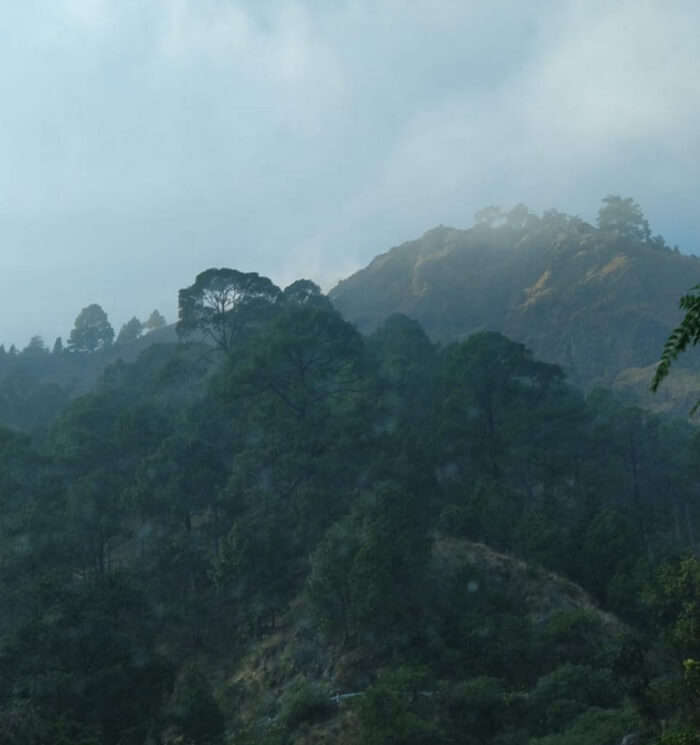 Later went with a local sightseeing guy to visit 10 places which included Himalayan viewpoint, Suicide point, the point from where Naini lake looks like a Mango shaped lake, the dry lake and few more. It was unbelievable that we did so much in just one day without getting tired!
While enjoying the picturesque views of this paradise city, we came back to the hotel and headed for Delhi. Even when we were driving back to the capital, we wanted to capture some last time memories, so we halted at a few places to click beautiful pictures.
Suggested Read: 19 Amazing Places To Visit In Uttarakhand In Winter
This is what our customized Uttarakhand itinerary looked like
Day 1: Arrival in Jim Corbett & local sightseeing
Day 2: Jeep safari, arrival in Nainital and visit to Bhimtal Lake, Sattal, Naukuchiatal, and Hanuman Giri temple
Day 3: Sightseeing in Nainital and departure back home
Things that made our trip awesome!
Right from the start till the end, everything qualified to be the highlight of our trip. Be it the deluxe stay at the hotels or the terrific jungle safari or boating in the Naini lake, we gathered various memories from wherever we went. To top it all, the time we spent together in the car while singing songs will always be in our memories.
Any hurdles we came across
Apart from a roadblock on day1 which was later compensated, we actually did not face any kind of difficulty. Our weekend getaway of Uttarakhand was utterly flawless.
Were we content with the services from TravelTriangle?
Without an iota of doubt, I am highly satisfied with their services. Be it the stay at the hotel, or the local sightseeing, everything was in sync. A special thanks to our Travel Consultant, Ms. Preeti who helped up making our trip smooth & hassle-free. I would definitely love to book a trip again with Travel Triangle!
Further Read: Top 22 Places To Visit In Uttarakhand In Summer To Dial Down The Heat
A quick tip to future travelers
I would highly recommend vacationers to book a trip with TravelTriangle. They will offer you great deals and customized packages as per your preferences. Ours was a full on fun holiday and yet TravelTriangle managed to make it a budget Uttarakhand trip and for that, we say kudos!