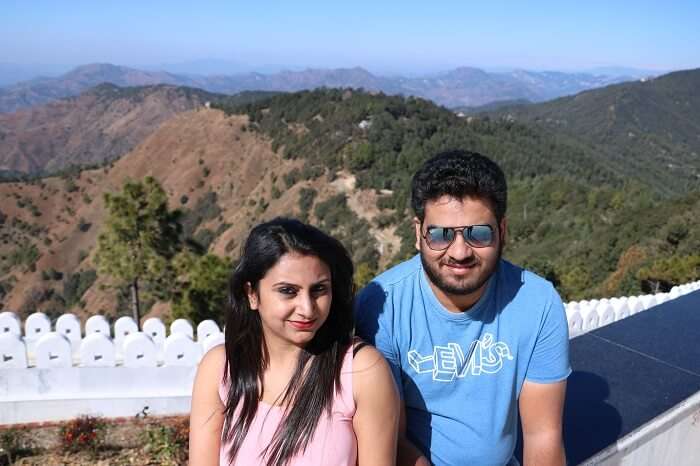 While beaches are the most sought after destinations for a romantic holiday, Deep Shikha and her husband had other plans for their sweet escape. Losing themselves to the serene valleys and picturesque views, they had a fantastic time in the beautiful cities of Himachal. Take a look at how they made the most of their romantic trip to Himachal with TravelTriangle.
There are fewer things in life as exhilarating at traveling. For me, it is letting go of all my worries and embracing the journey. Infact, the ultimate goal is to travel the whole of India as well as a number of exotic destinations abroad. Since my husband and I chose to go on a honeymoon in Bali, this time we wanted to visit someplace in India. The beaches in Bali were simply amazing but the hills were calling us and so we were drawn.
As we started browsing for packages online we came across TravelTriangle. The customization and variety of packages to choose from had us booking with them already! So we packed our bags and made our way to heaven on earth.
Details of our romantic trip to Himachal
Trip Type: Romantic Trip
Cost: INR 47250
No. Of People: 2
Duration: 9 Days 8 Nights
Inclusions: Breakfast, Airport Transfer, Sightseeing, Cab
Exclusions: Dinner, Camp stay, Airfare, Personal Expenses
11 Travel Tips For Himachal Pradesh That Will Come In Handy For Your Trip In 2022
Amazing experiences on our romantic trip to Himachal
Losing ourselves to the mystical views of Shimla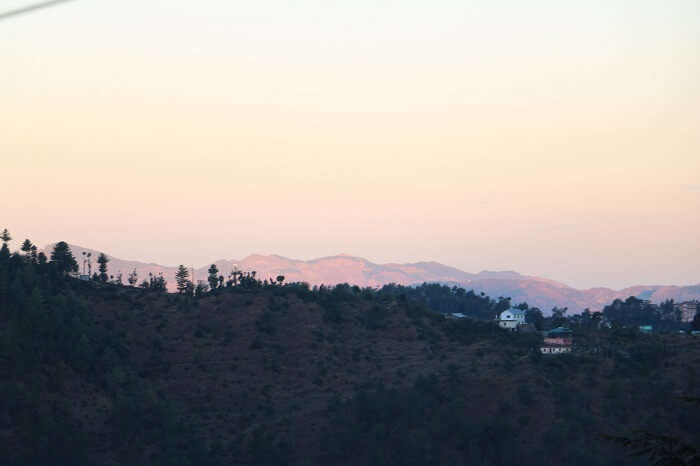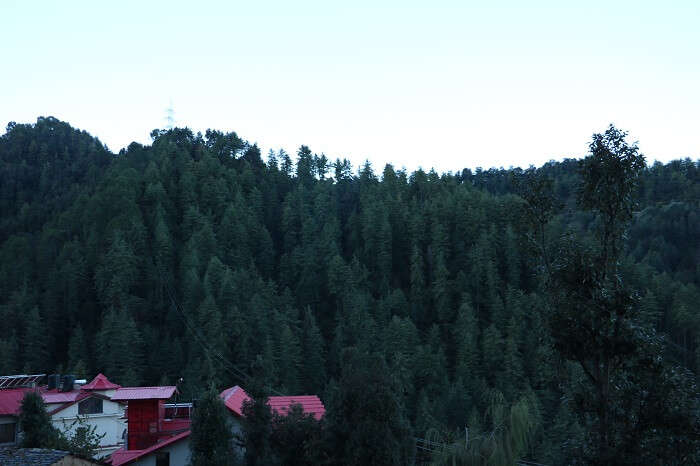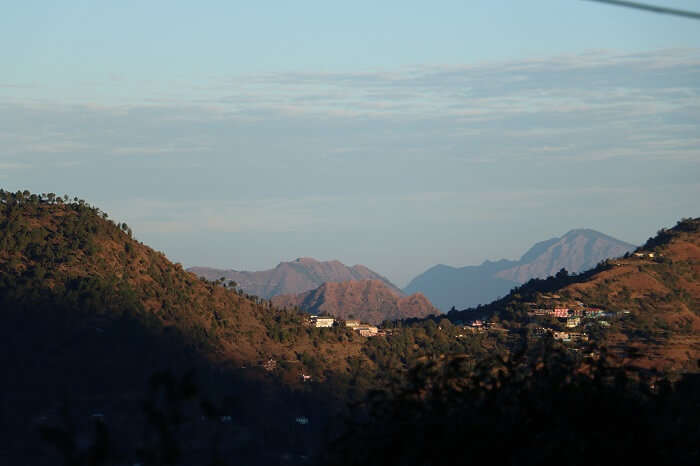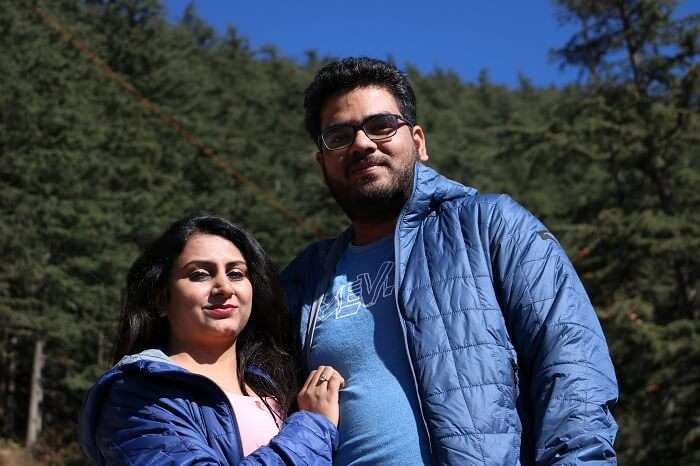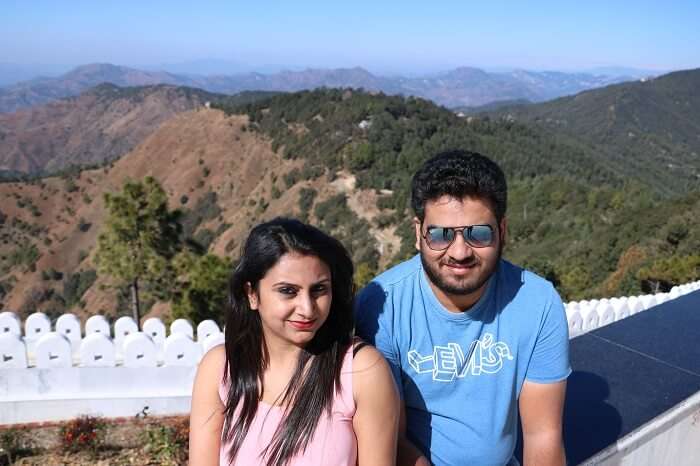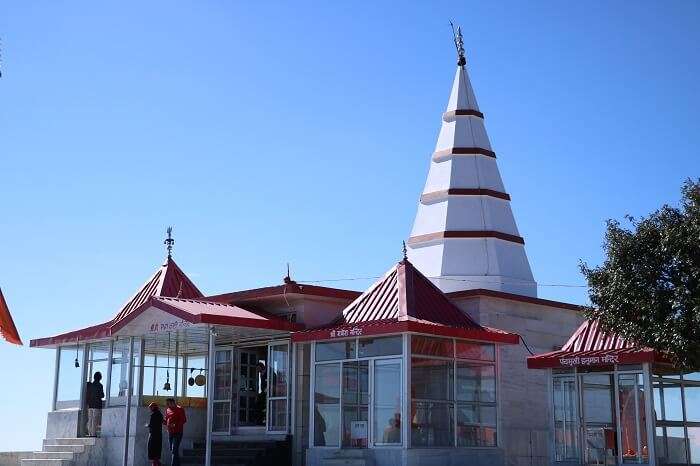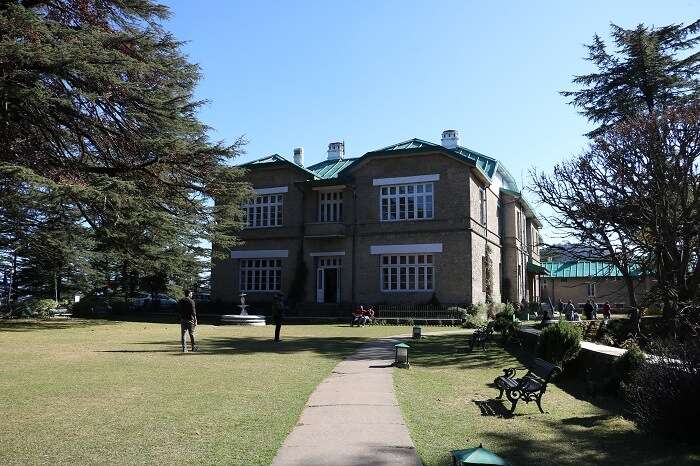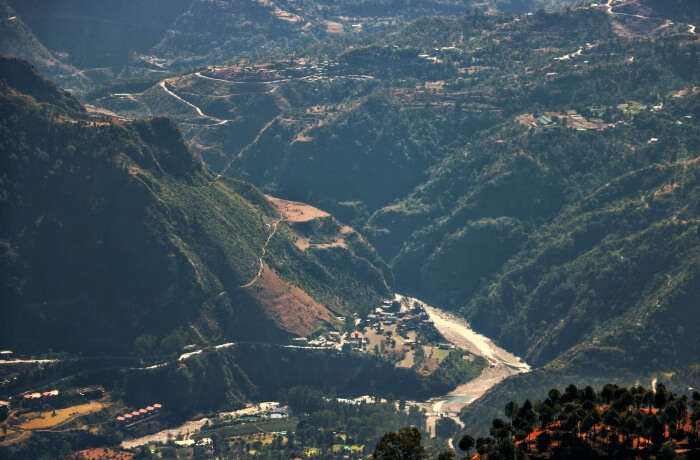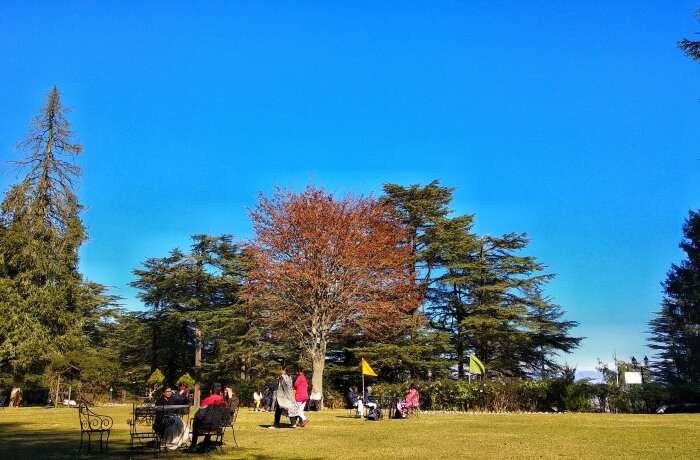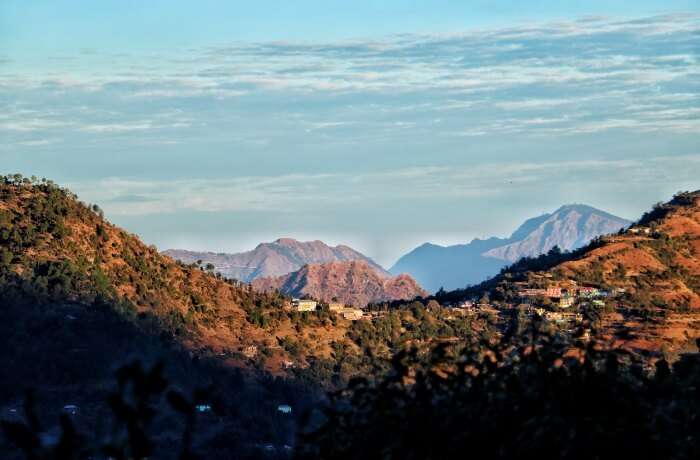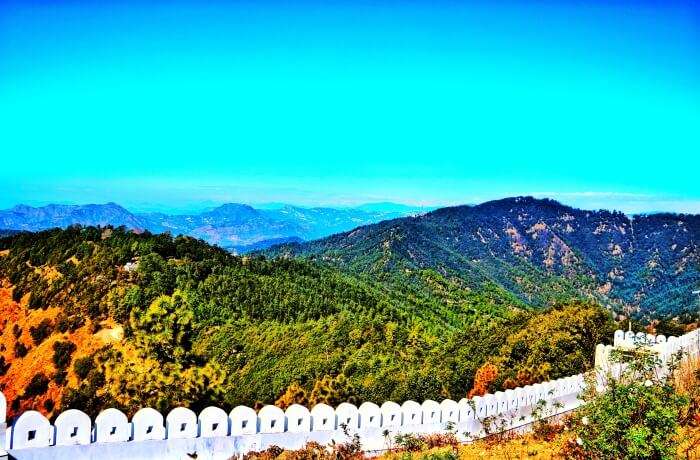 We spent the first 5 day of our romantic trip to Himachal in the beautiful city of Shimla. Words fall short when I attempt to describe the breathtaking views of the valleys and mountains. This was my first time in the hills and I was simply awed by the beauty of nature. The first place we visited in Shimla was Kali Tibba Temple in Chail. Set on top of the hill, the sight of this temple was simply serene. We collected our blessing and then head out to Chail Palace. The palace itself looked like a picture straight out of a storybook. We spent some leisure time here and then were on our way again.
Atop the mountain we go!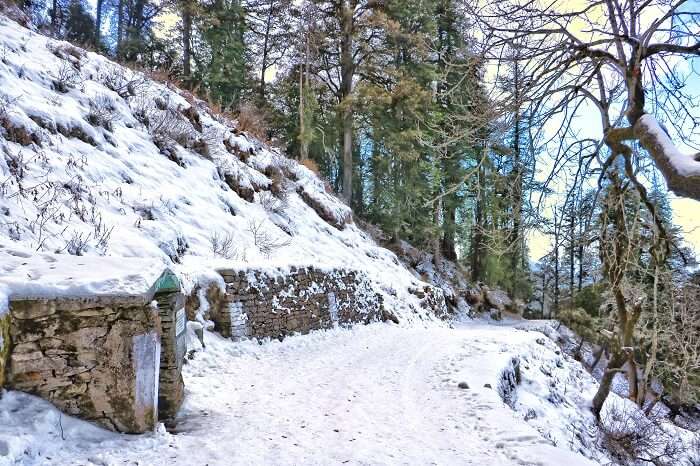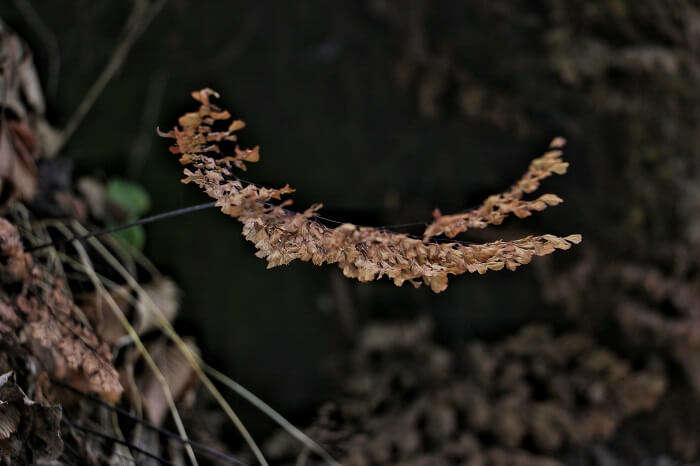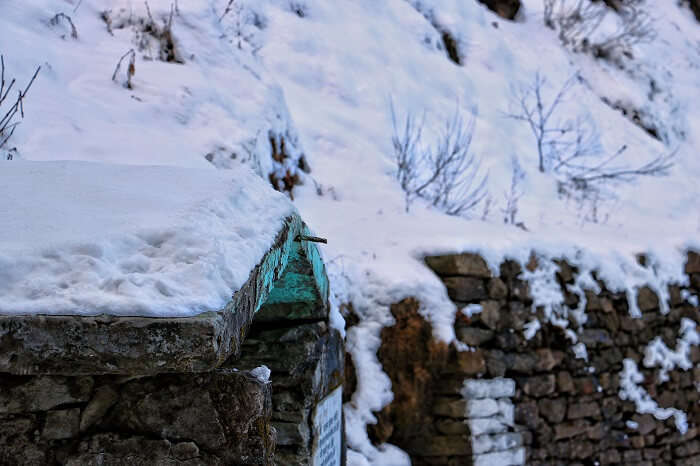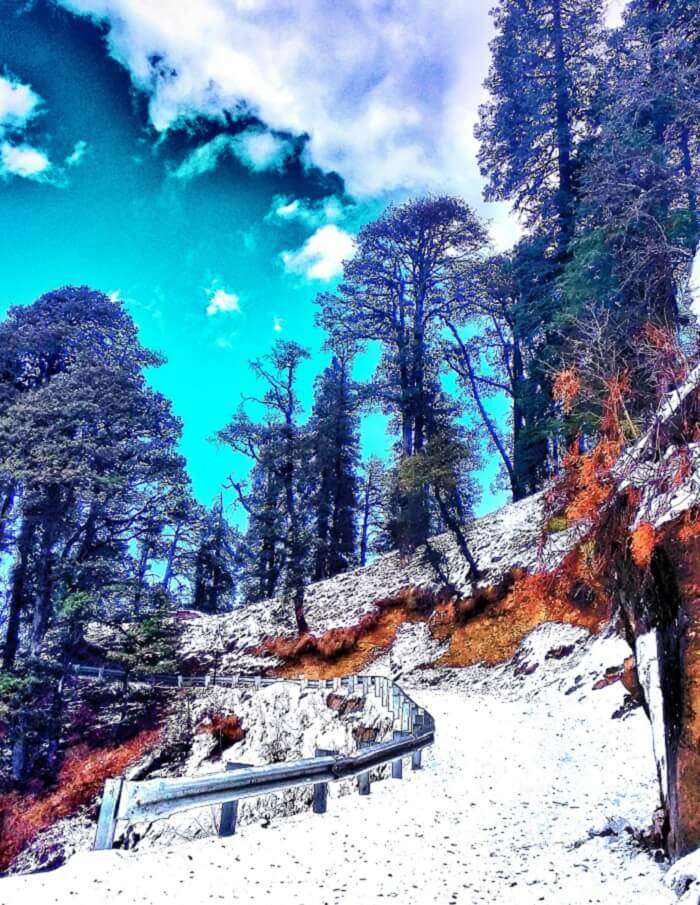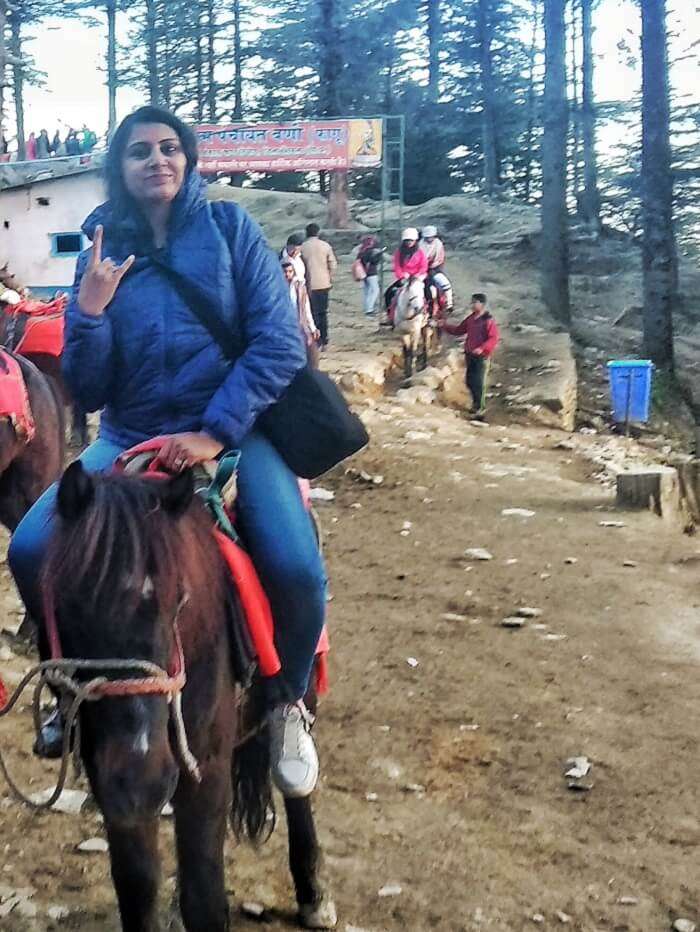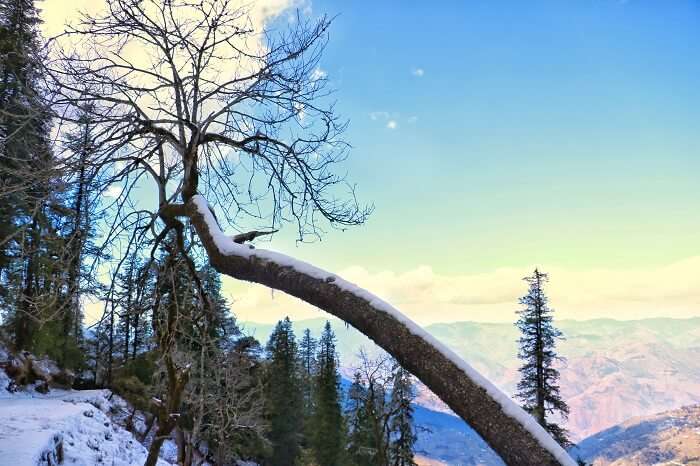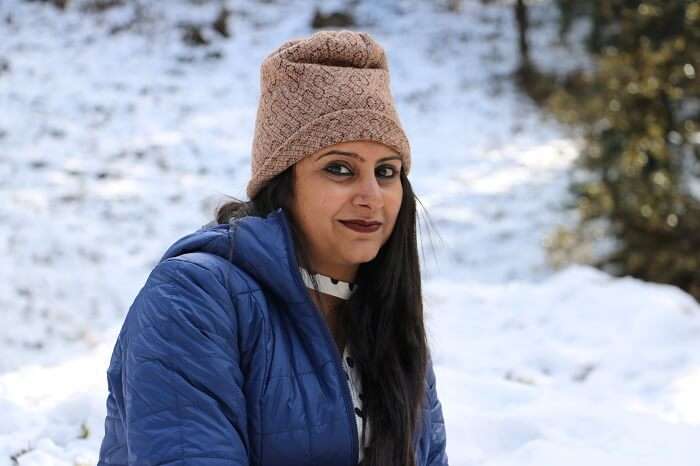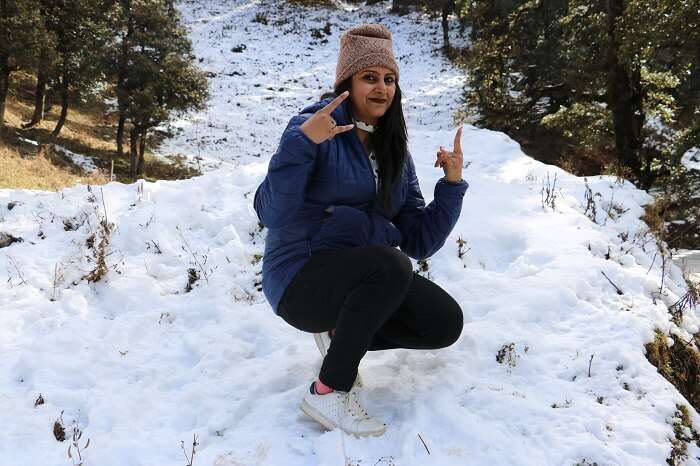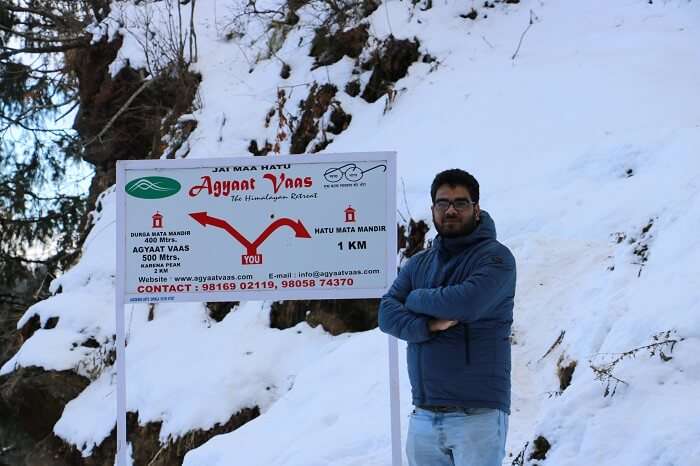 Our last stop for the day was Kufri and we decided to get there by taking a horse ride through the hills. Once we reached the top, we got to witness the remains of the last snowfall and believe me when I say, I was more than excited. The mesmerizing views and snow covered peak certainly has my heart. Kufri in itself has a lot to experience and we made the most of our leisure time there having fun in the snow and indulging in some great food.
18 Secret Places In Himachal Tourists Haven't Discovered Yet In 2022
An exciting trek to the Hatu Peak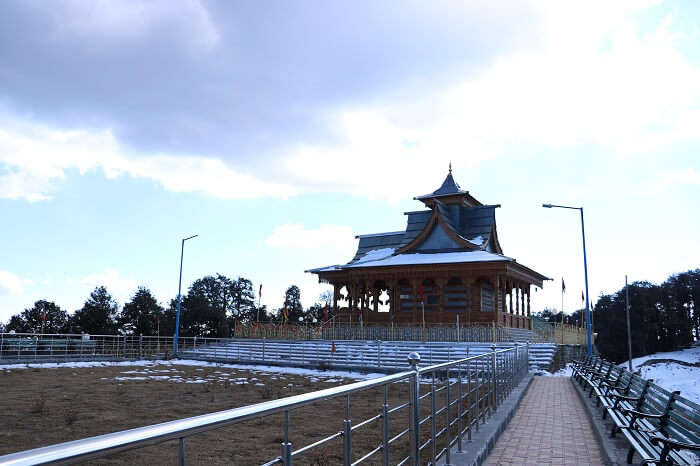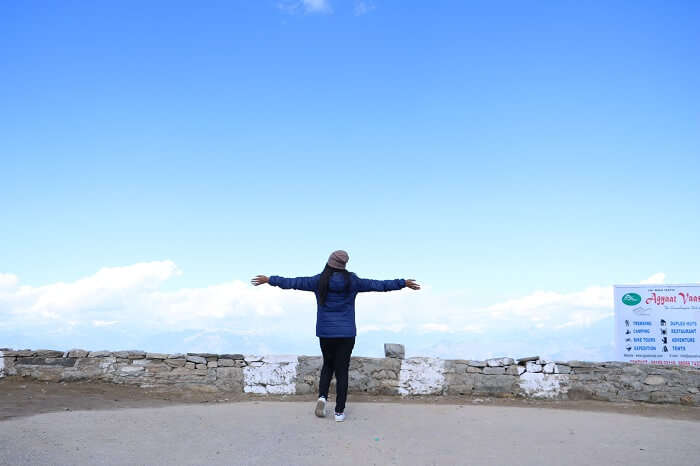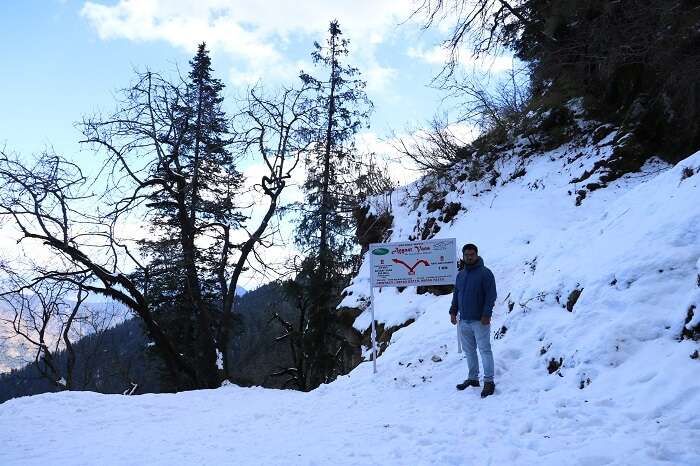 Let me just start by saying that this was one of my favorite parts of our trip to Shimla. We woke up in the morning and on out itinerary today was Hatu Peak. We had a delicious breakfast and were on our way. However we came to a point after which cars weren't allowed ahead. I'm not a big fan of trekking but upon seeing the snow covered road, my heart melted. We decided to take the walk and though it was tiring, it was so worth it!
Once we were at the top we visited the temple that was set amidst the tranquil surroundings. And thought I enjoyed reaching the top, I have to say the journey was much more memorable for me. We spent some time at the temple and then were one our way back home. As we head back down, we realised our trek was a lot more steep than we had imagined and we simply couldn't believe we did that!
Uncovering the beauty of Annandale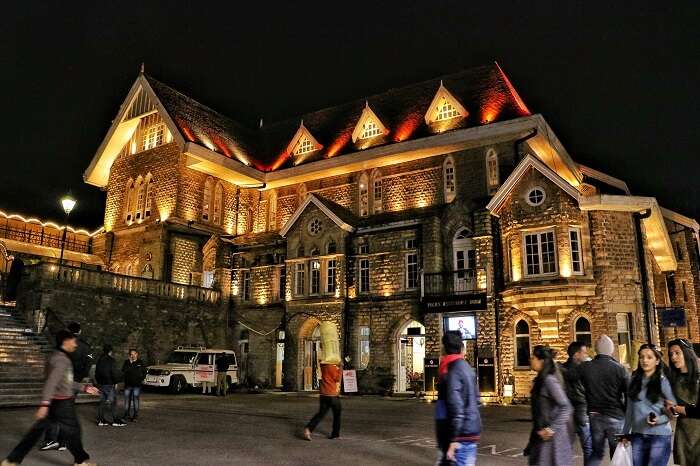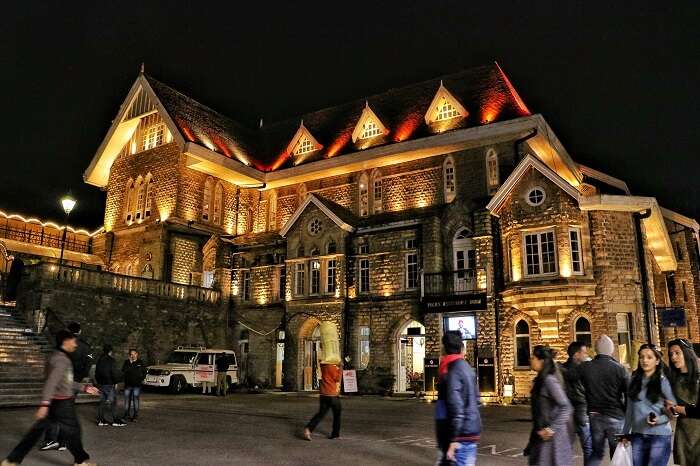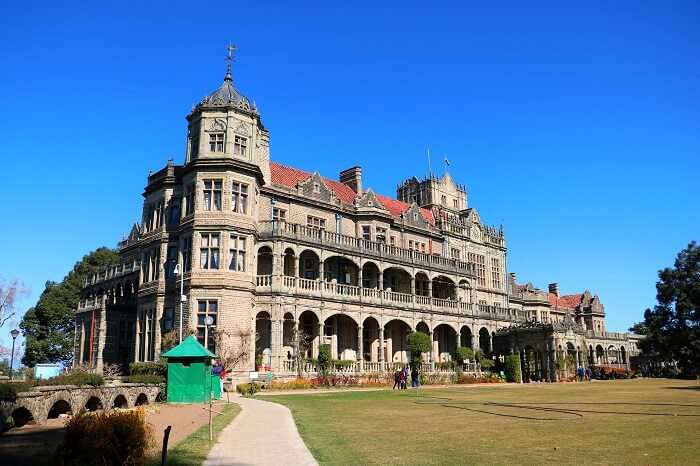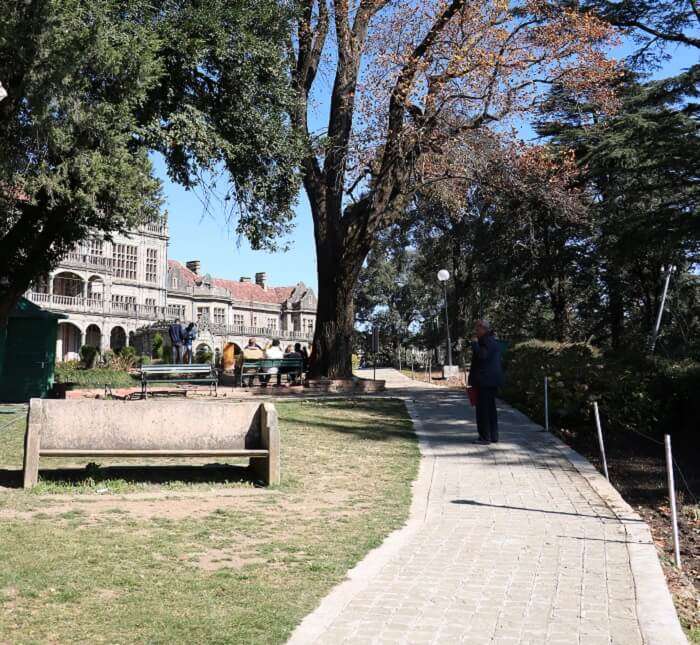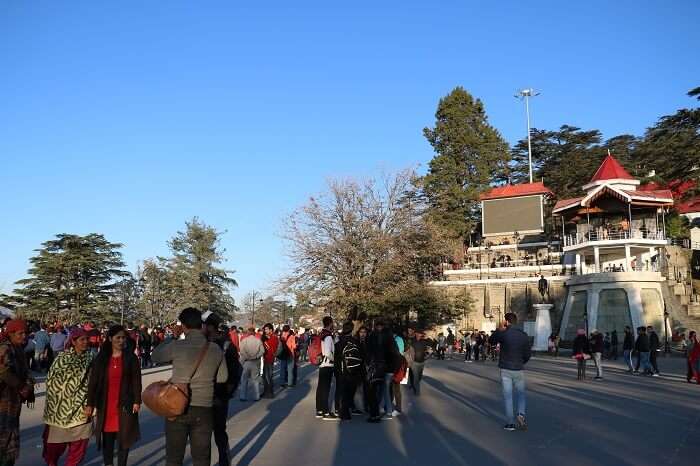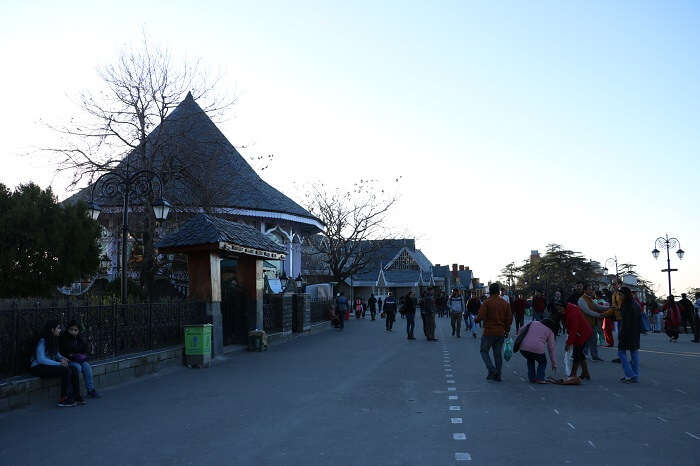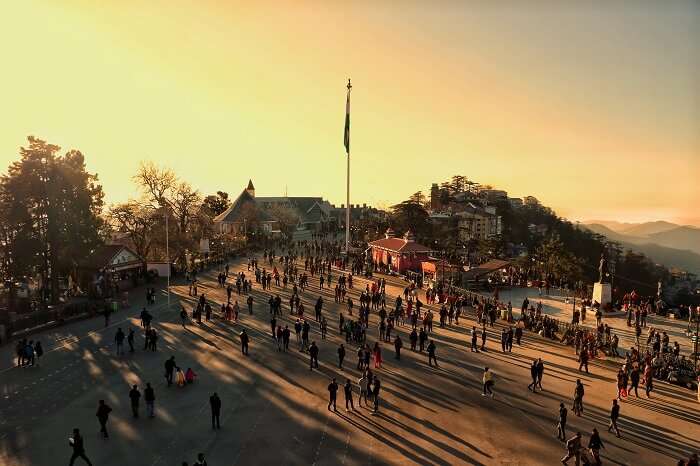 Explore The Himalayas: 48 Best Places To Visit In Himachal Pradesh In 2022!
Our 4th day in Himachal was spent exploring Annandale. We stopped at the Viceregal Lodge which is simply history preserved at its best. I think you can't really miss Annadale when in Shimla, especially if you're on for vintage artifacts. After spending some time in Annandale we head to the Ridge whole is a great place to enjoy some culturally activities. Later in the evening we head to the Mall Road to indulge in some shopping and street food. You can't really come to Shimla and not visit the Mall Road. Everyone knows that!
Hello Manali!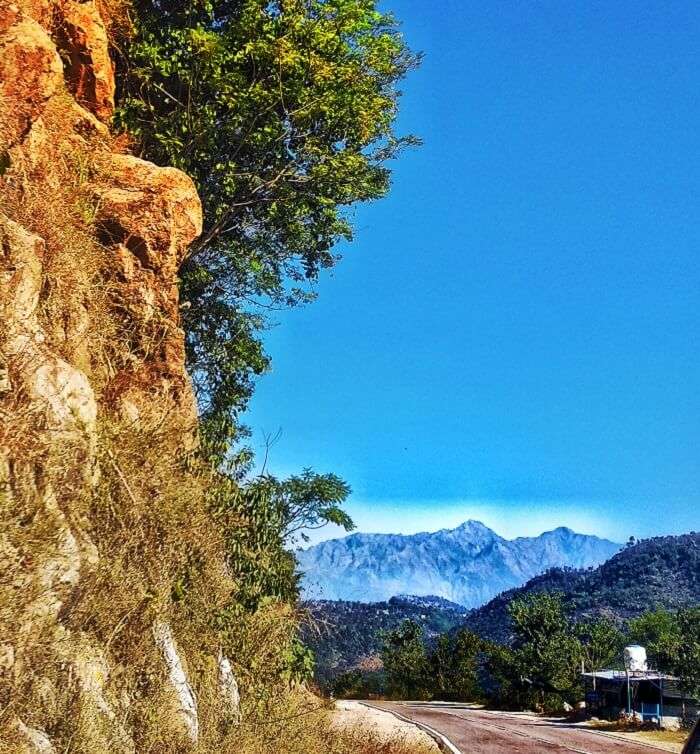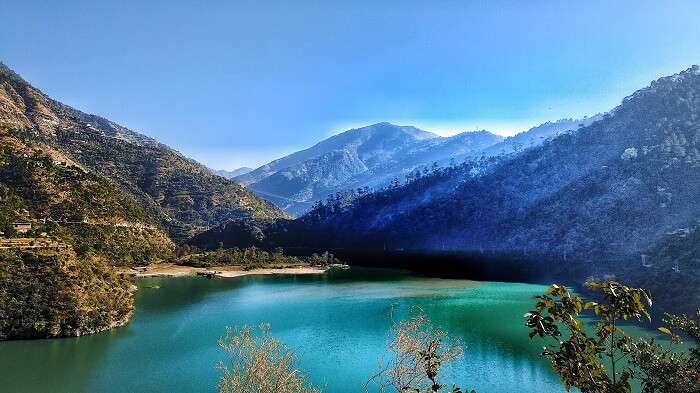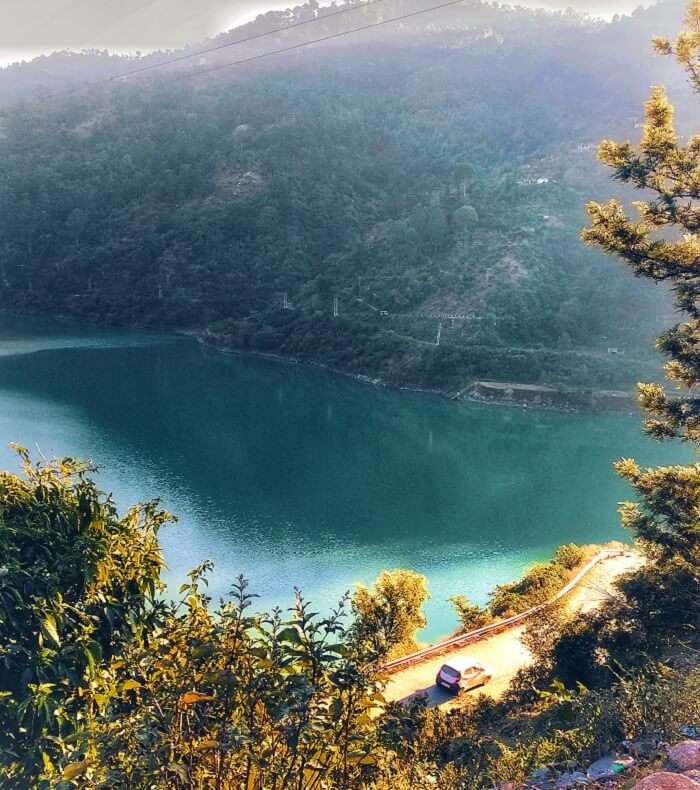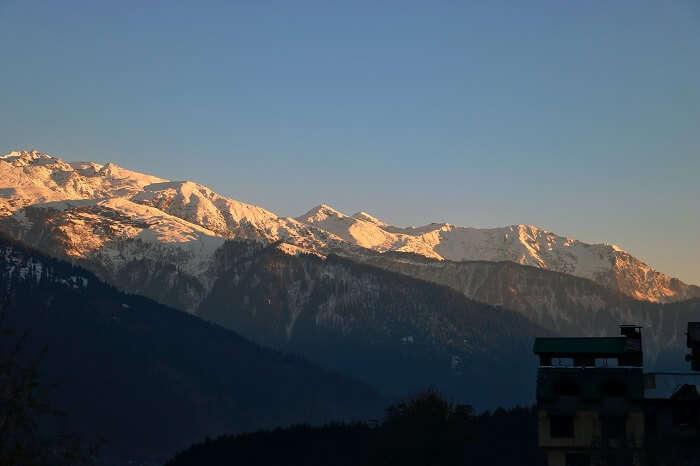 As we started for Manali we found the river Beas traveling alongside us. What a view! On the way, we also made a quick stop at Pandoh Dam to admire the beauty of the place. We were back on the road just when our driver got a call that there was a landslide ahead and just like a 7 hour drive to Manali turned into a 24 hour journey. By the time we made it to the city we were exhausted and called it a night.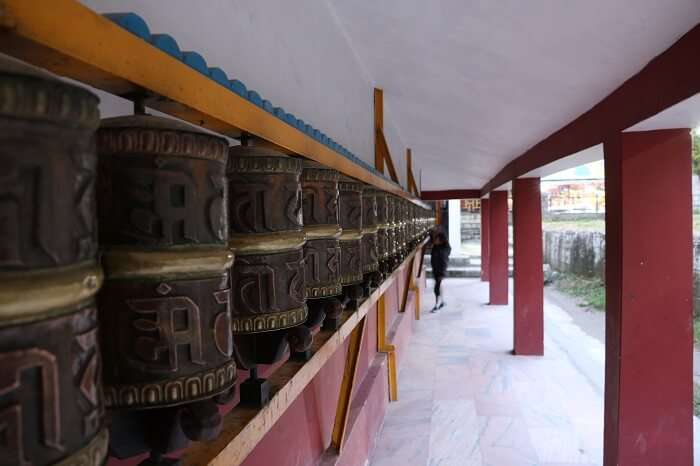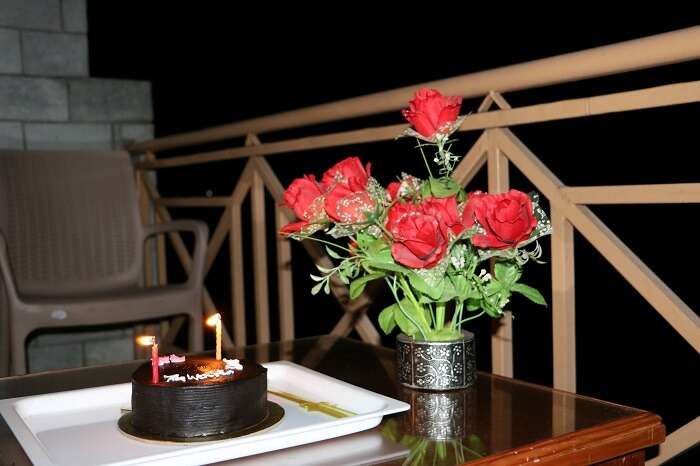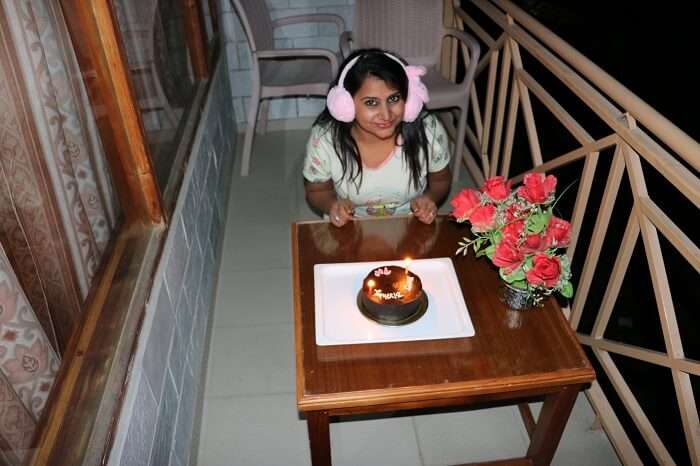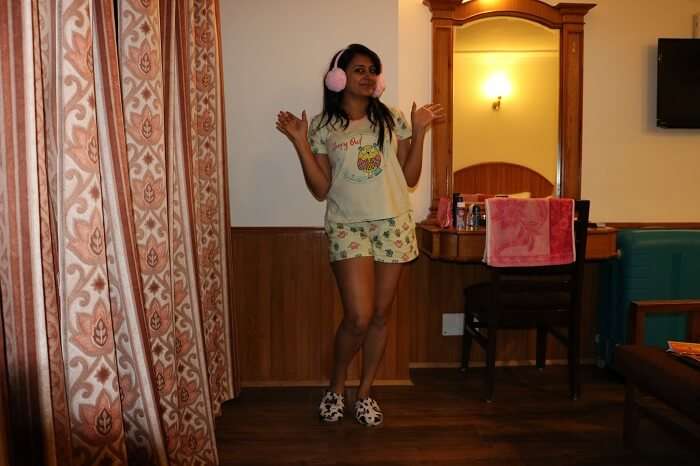 The next day, we decided to head out for local sightseeing because we were way too tired for anything else. We visited the Manu Temple, Hadimba Devi Temple and the Tibetian Monastery, all beautiful pieces of architecture. We took a stroll through Mall Road in the evening and just walked around for a but. This day was also my birthday and my husband surprised me with a cake a midnight. I cut the cake among the beautiful trees and snowy mountains with my special one right beside me. What a perfect end to the day.
A snowy adventure in Salong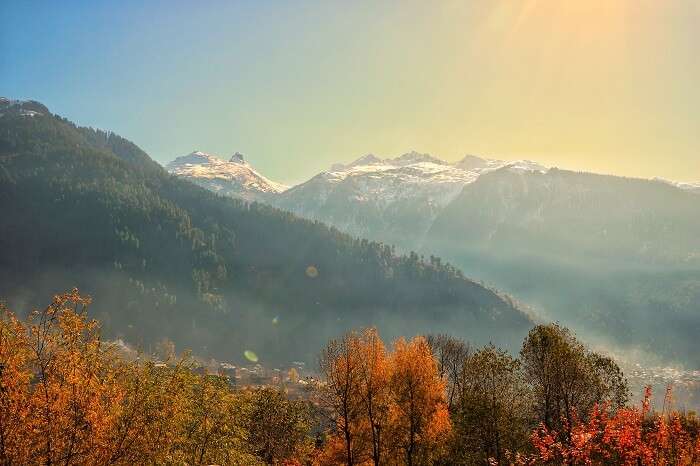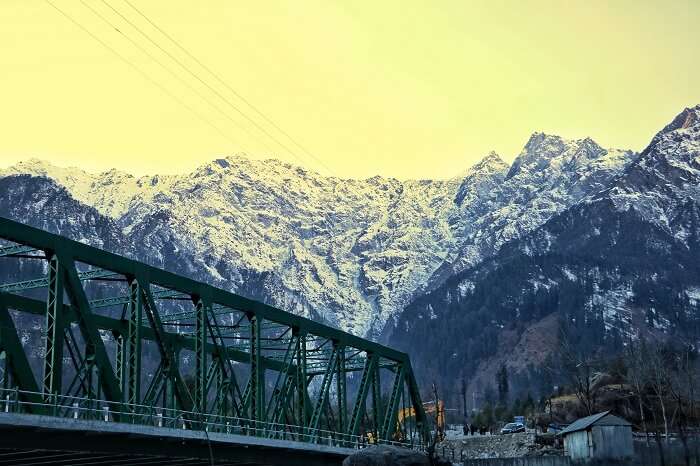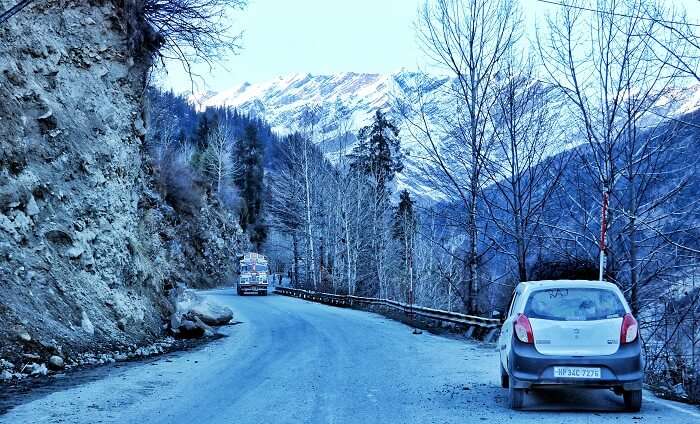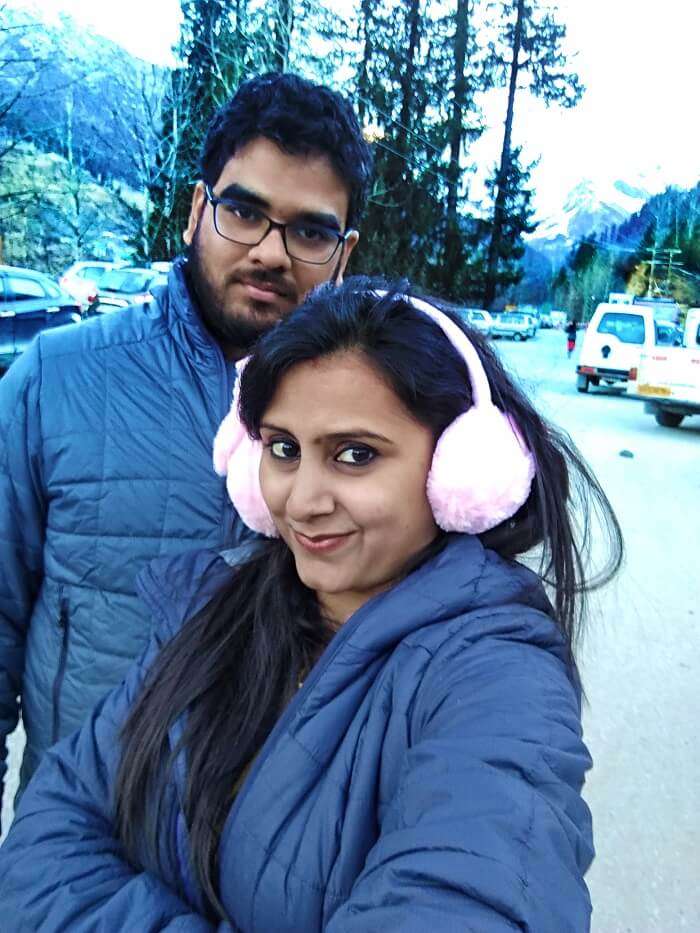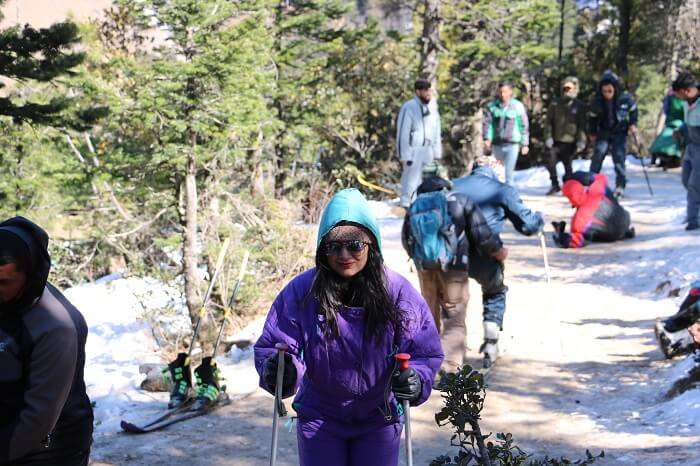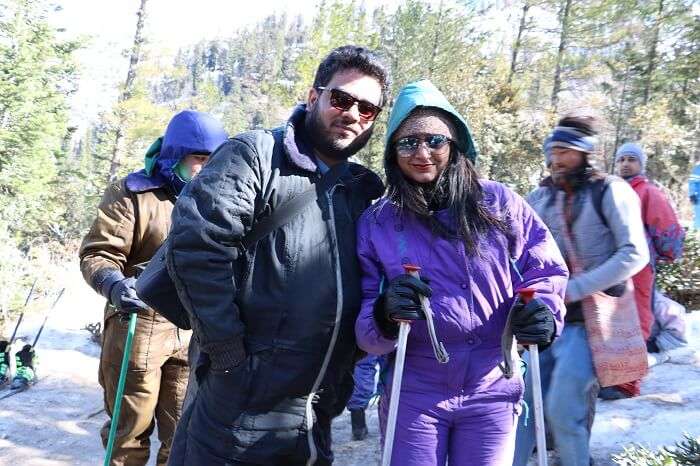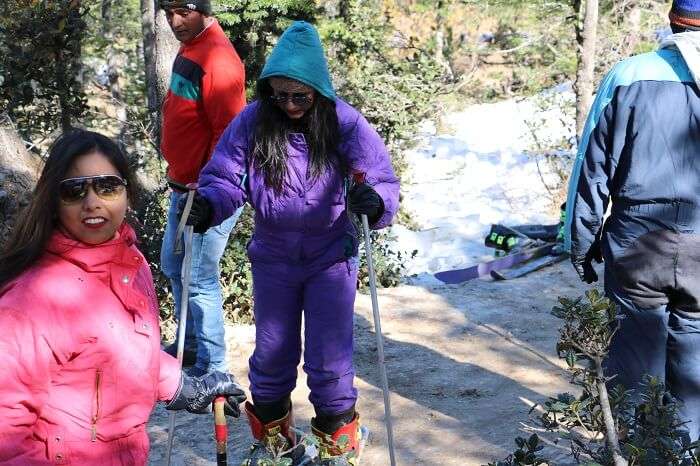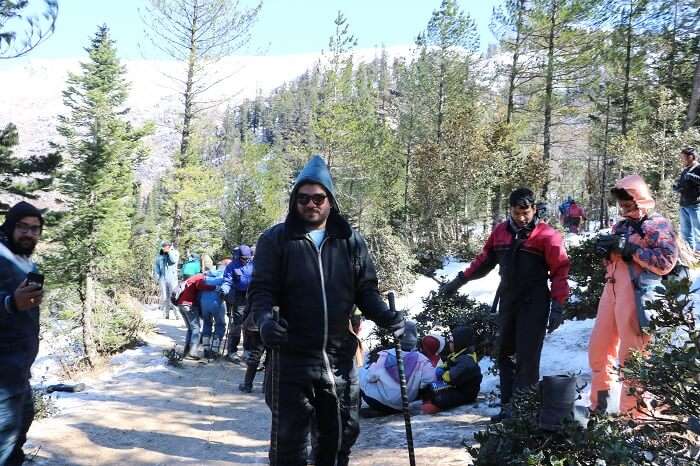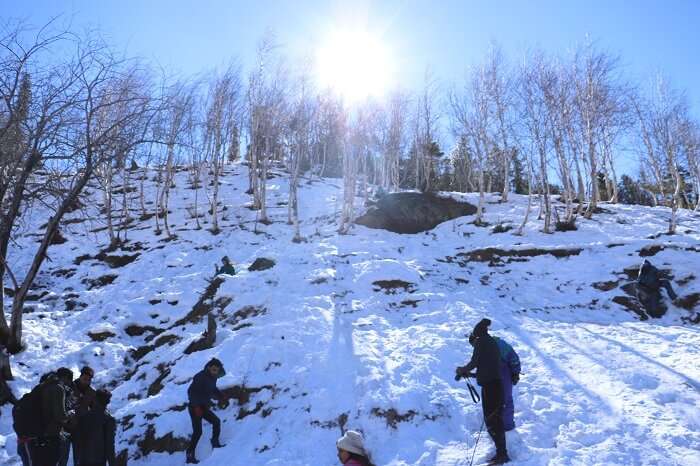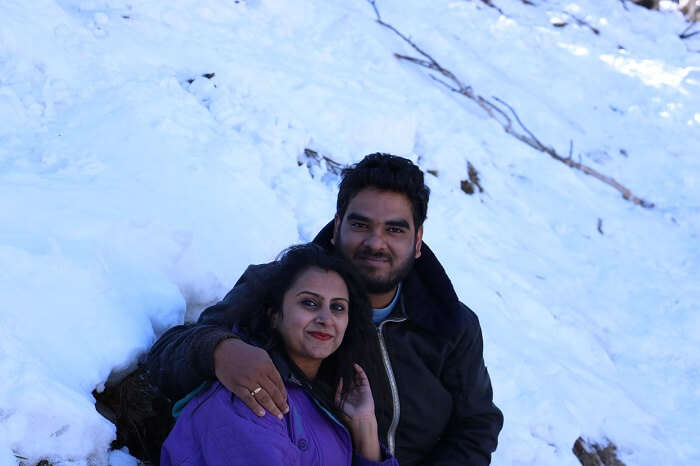 The morning of my birthday, we woke up and started our journey to Solang Valley. One the way we stopped at Gulaba where we enjoyed some skiing and took some great photographs. We played in the snow like little kids and enjoy a delicious plate of Maggi (a must when you're in the hills!). Once we reached the valley we found a bunch of activities to indulge in. There was paragliding as well but that is something for the braver hearts and we weren't feeling like it. The next day was our first anniversary so we headed back to the hotel to spend some quality time together.
30 Best Hill Stations In Himachal To Experience Pure Bliss In 2022
A River ride through Kullu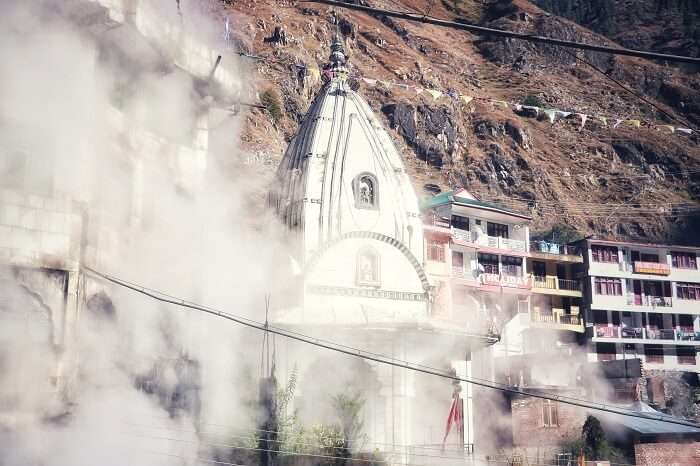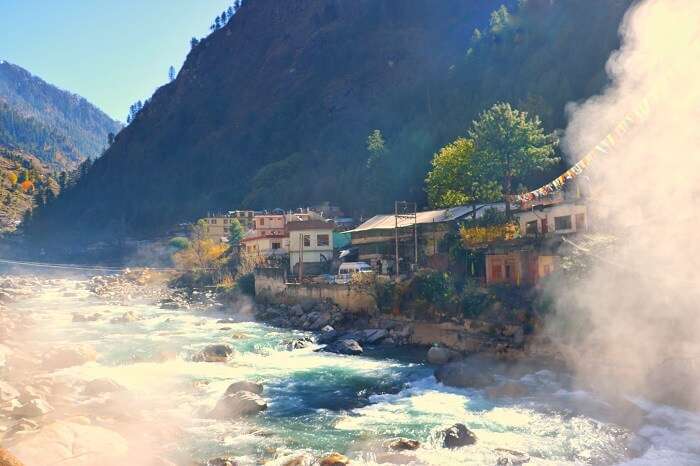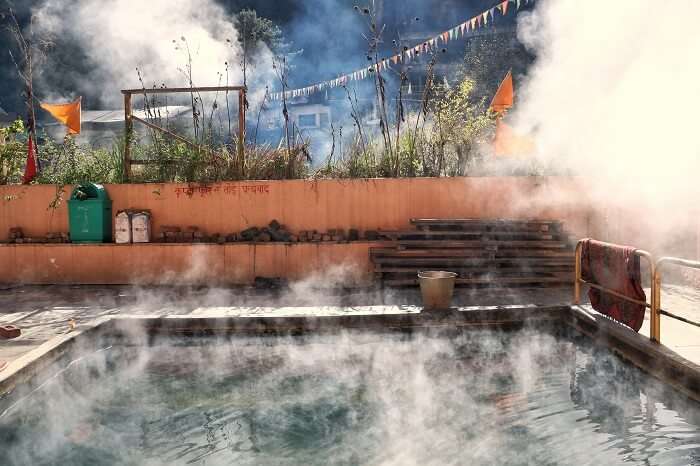 In the morning we woke up and enjoy a sumptuous breakfast after which we started our journey to Manikaran. The miracle of nature awaited us at this wonderful destination – Hot Water Springs! It was simply a treat to the eyes. We basked in the beauty of the place for some time before we hit the road again.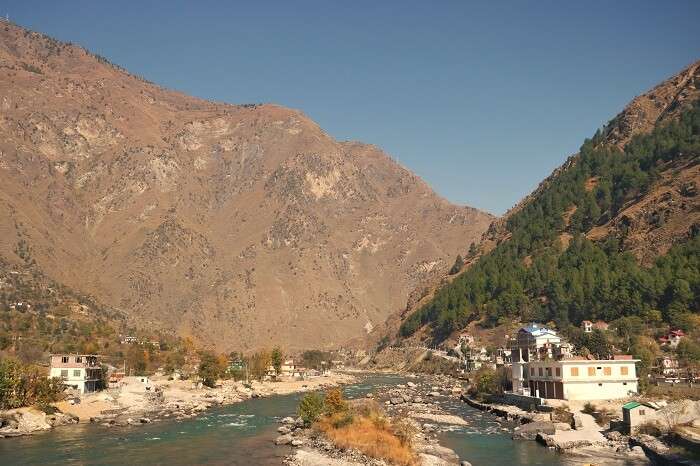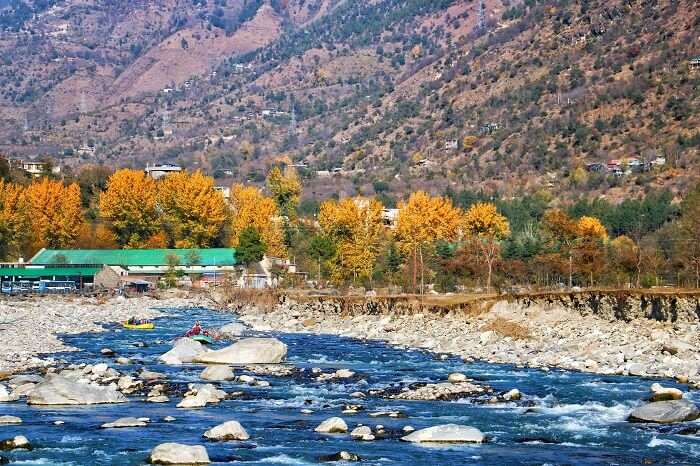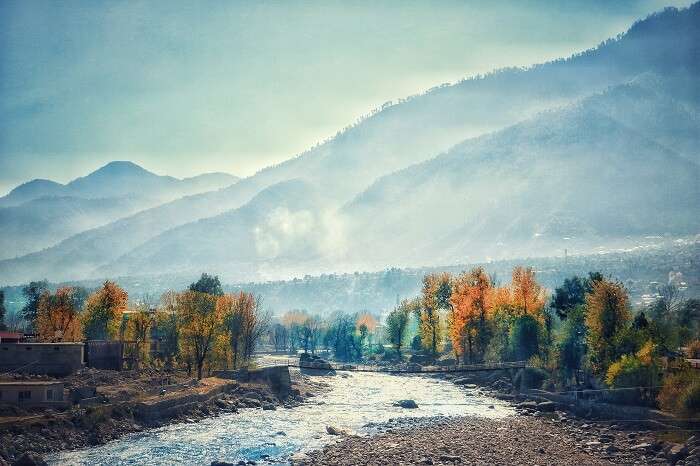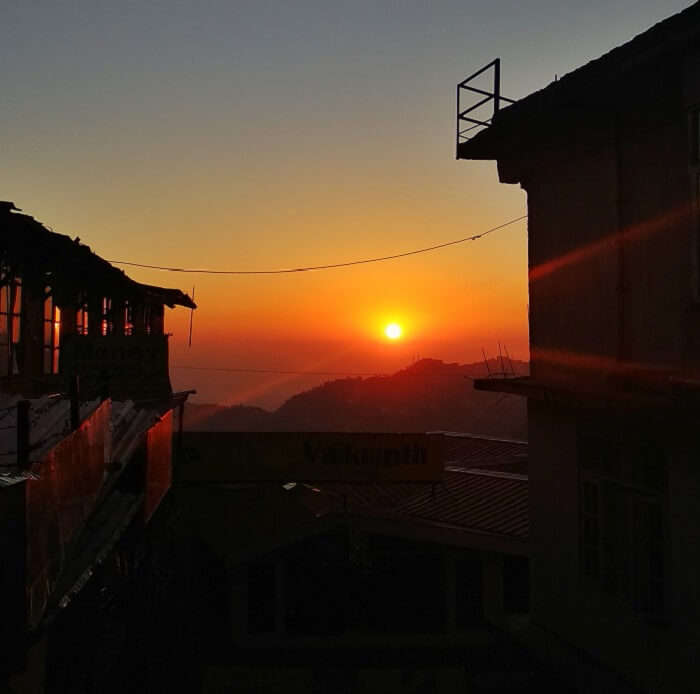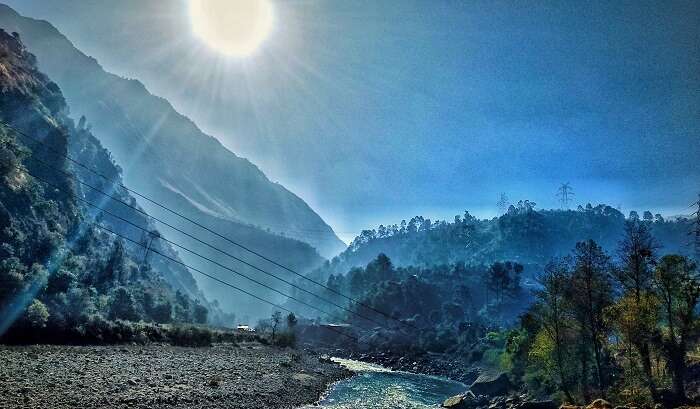 Our next stop was Kullu where we enjoyed an amazing river rafting experience. It was my first time and I was beyond thrilled! I would suggest that you don't miss out on river rafting especially if you are an adventure sports junkie. As the sun set upon the city we decided to go shopping in the area. From Pashmina shawls to Nehru jackets, these vibrant markets had everything! After loading up on a few goodies we head back to our hotel, where we were surprised by a lovely candle-light dinner. It was such a beautiful end to our already amazing trip to Himachal. The next day we packed our bags and head back home with some delightful memories.
10 Delightful Boutique Stays For Honeymooners In Himachal
This is what our customized holiday package to Himachal looked like
Day 1: Arrival in Chandigarh and drive to Shimla
Day 2: Transfer to Kufri and sightseeing
Day 3: Drive to Chail and Hatu Peak
Day 4: Sightseeing in Kullu Valley
Day 5: Transfer to Manali
Day 6: Sightseeing in Solang Valley
Day 7: Local sightseeing in Manali
Day 8: Transfer to Kasol and Manikaran
Day 9: Transfer to Chandigarh
Our favorite moments of the trip
Oh there were so many! I'll have to say the trek to Hatu Peak was definitely the one that I'll cherish forever. Celebrating my birthday among the snow- covered peak was another highlight! And how can we forget the amazing river rafting experience and a beautiful candle light dinner!
The hurdles we faced on our trip
Our amazing trip to Himachal did have its glitches! Upon our arrival in Chandigarh, our driver was late and we had to wait for a long time till we were picked up by another driver. Something similar happened on our way back to Chandigarh as well. But apart from that, everything fell into place and we had an amazing time. Everything except the day of the landslide was a wow for us!
Our experience with TravelTriangle
We had a blast in Himachal, right from exploring Chail up to the river rafting experience in Kullu. Apart from a few minor hiccups here and there, we had a wonderful time. Thanks to the team at TravelTriangle for coming through when our driver was really late! Could have been earlier but we made it to Shimla nonetheless!
5 Types Of Offbeat Stays In Himachal You've Been Missing All This While
Deep Shikha and her husband had a fun-filled experience among the mesmerizing hills of Shimla and Manali. If you too would like to go on a romantic adventure with your special one, head over to TravelTriangle and customize your own Himachal holiday package.
Comments
comments