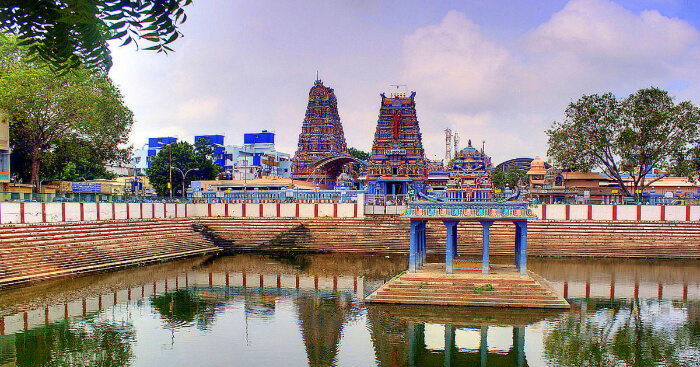 Buzzing streets, beaches, shopping arcades, historical monuments, and skyscrapers are not the only elements that sum up Chennai. There some  stunning heritage temples that add a hint of color and charm to the city. With rich spiritual history and marvelous structures, the famous temples in Chennai, not only allure devotees and religious enthusiasts, but everyone who loves to explore architectural wonders. 
Explore the gorgeous temples of Chennai
1. Kapaleeswarar Temple – God and Goddesses worshipped in the form of a peacock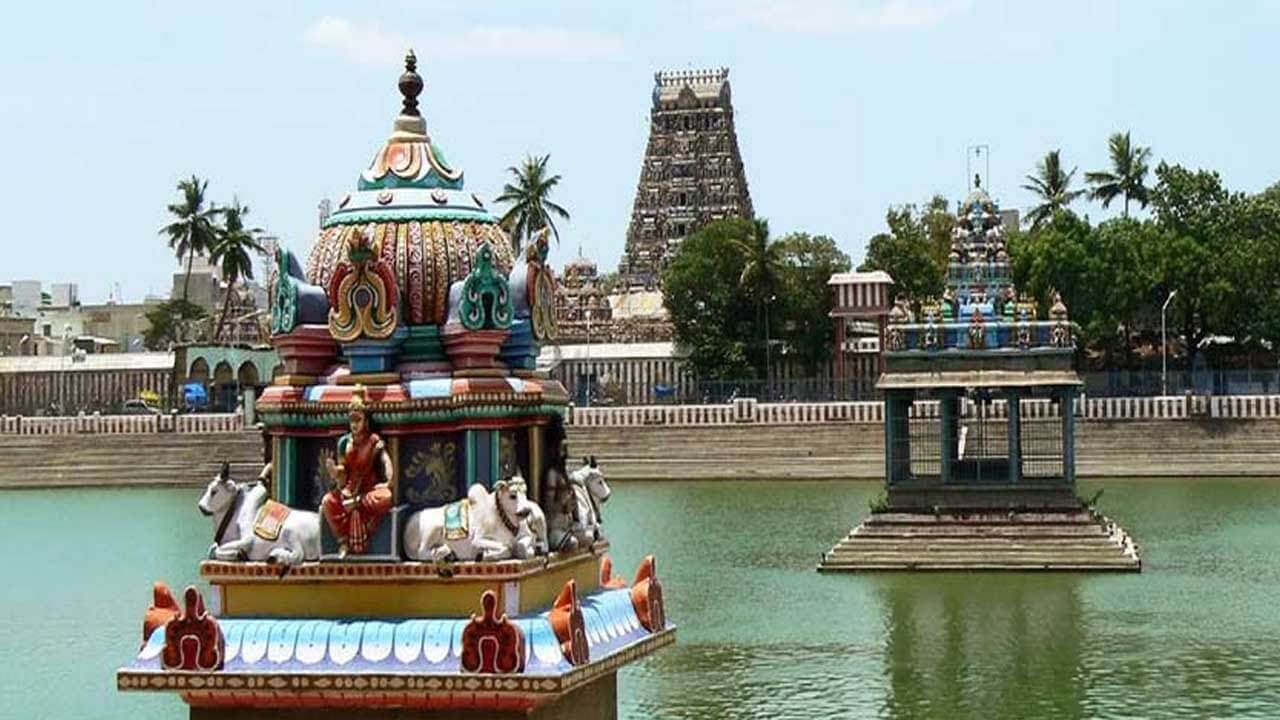 Dedicated to Arulmigu Kapleeshwar- form of Lord Shiva and Goddess Karpagambal- form of Parvati, Kapaleeswarar is one of the most famous temples in Chennai. Built by Pallavas in the 7th century, the marvellous architecture resembles Dravidian style, featuring wood carvings, stone carvings, decorated pillars and Gopuram at the doorway.
There are 6 daily puja services in the temple such as Kala Santhi (morning), Uchchikala (Mid-day) Sayamkala (Evening) and Ardhajama (late Night), which allure devotees throughout the year. But maximum footfall is seen during major festivals like Panguni and Arubathimooval. Moreover, there is a huge tank, right behind the temple, where theppam or float festival is celebrated every year.
Opening hours: On all days except Monday, from 5:30 am to 12 Noon and 5 pm to 9 pm
2. Marundheeswarar Temple – Dedicated to 'God of medicines'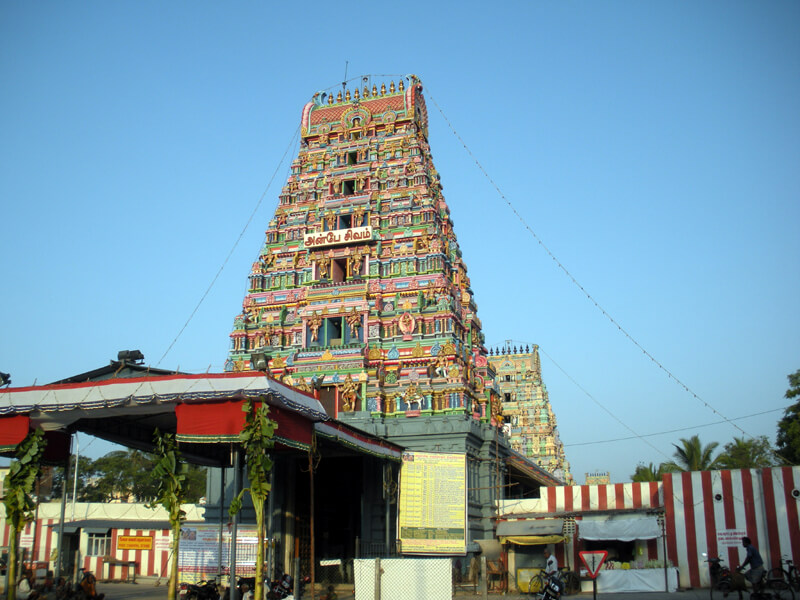 One of the most revered temples in Chennai, Marundheeswarar is believed to be built in 11th century. Here, Lord Shiva is worshipped as Marundheeswarar- healer of all ailments. According to mythological tales, Rishi Valmiki worshipped Lord Rama, under the holy vanni tree, which is seen in the 1 acre sprawling temple ground. Marundheeswarar Temple is counted as one of the Trinity sea shore temples in Tamil Nadu; the other two being Kapaleeswarar temple in Mylapore and Thyagarajaswamy temple in Thiruvottiyur.
Opening hours: 9 am to 8 pm

3. Ekambareswarar Temple – Worship several Gods, under one roof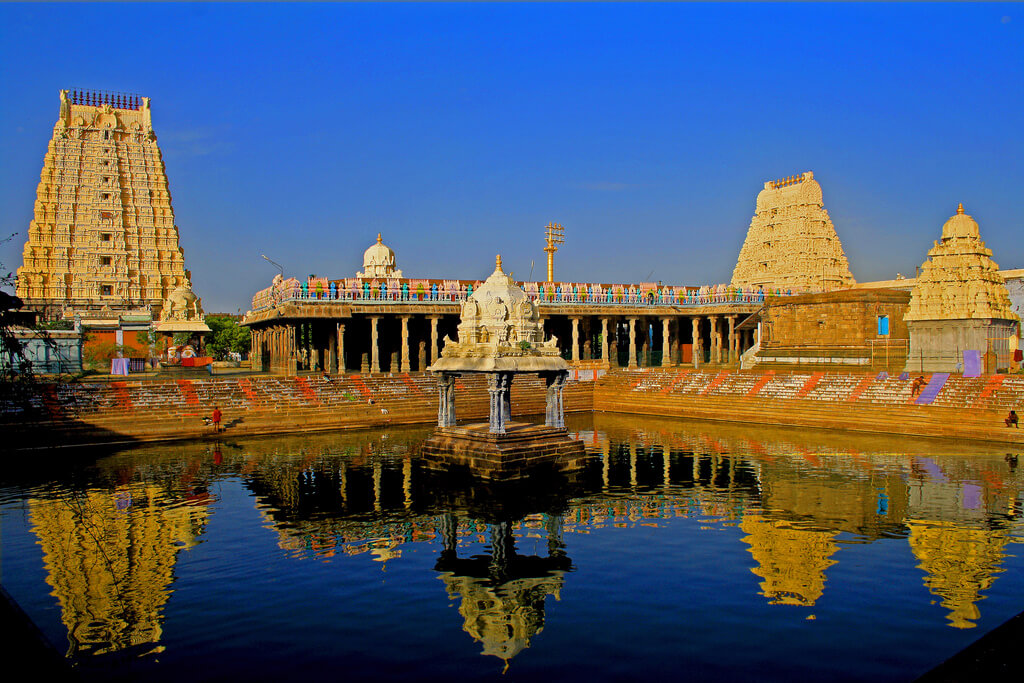 In Ekambareswarar Temple, the Lord Shiva is worshipped with full grandeur and devotion, along with other Gods like Ganesha, Vishnu, Shakthi, Surya and Goddess Kamakshi. Along with these, there is a separate temple, within the same complex, dedicated to Nabagraha-the nine planets. This temple was built in 1680 by Alanganatha Pillai- a worker under the British Raj and was counted as Allingall's Pagoda in the city maps till 18th century. This is one of the most visited temples in Chennai, particularly during festivals of Chithirai, Aadi, Markazhi and Panguni.
Opening hours: 6 am to 1: 30 pm and 4:30 pm to 8 pm. On festivals days and special occasions, the temple does not remain in the afternoon.
Must Read: 20 Reasons To Look Forward To The Weekends If You Are in Chennai
4. Parthasarathy Temple – The oldest Hindu Vaishnavite temple in Chennai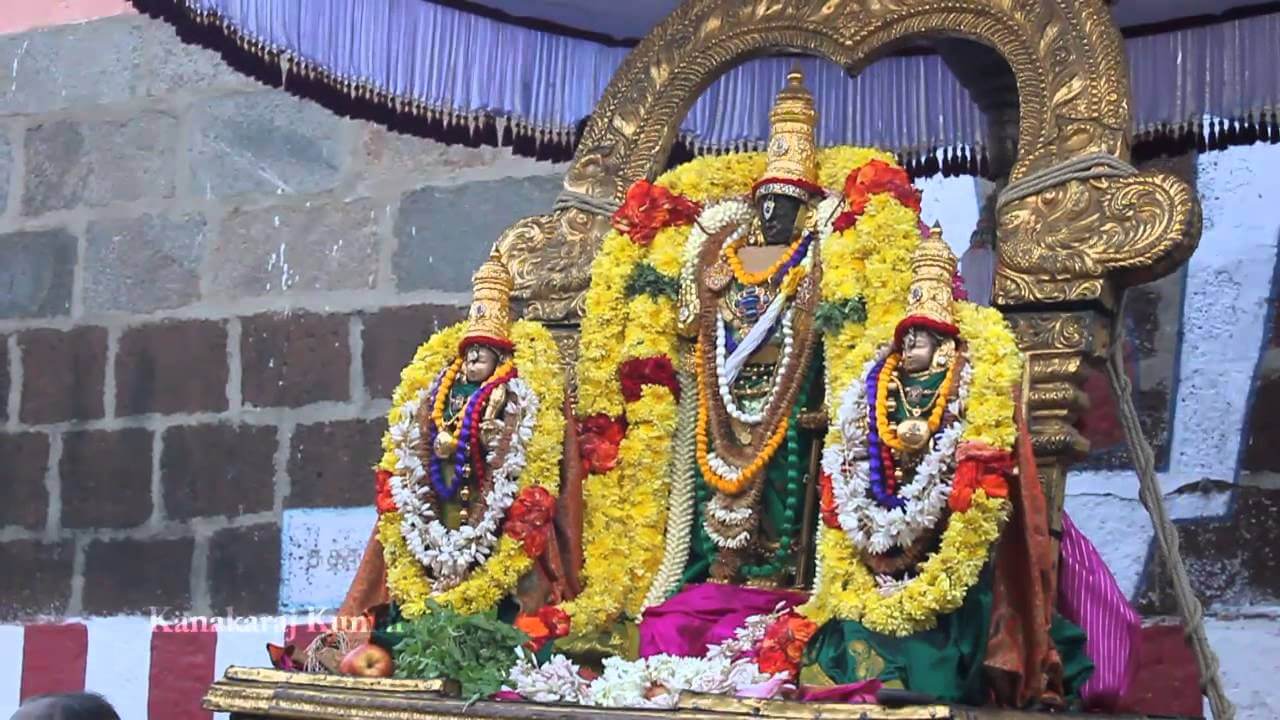 One of the most prominent Chennai temples, Parthasarathy Temple is dedicated to Lord Krishna. In fact, it is the only temple in Chennai, where different avatars of Lord Vishnu, namely, Krishna, Varaha, Rama and Narasimha are worshipped, under one roof. The temple has separate entrances for Rama and Narsimha. Parthasarathy Temple has spectacular sculptures, inscriptions and murals dedicated to different events of battle of Kurukshetra.
Opening hours: 5:50 am to 9 pm
5. Sri Vadapalani Andavar Temple – Known for most popular Murugan shrines in Chennai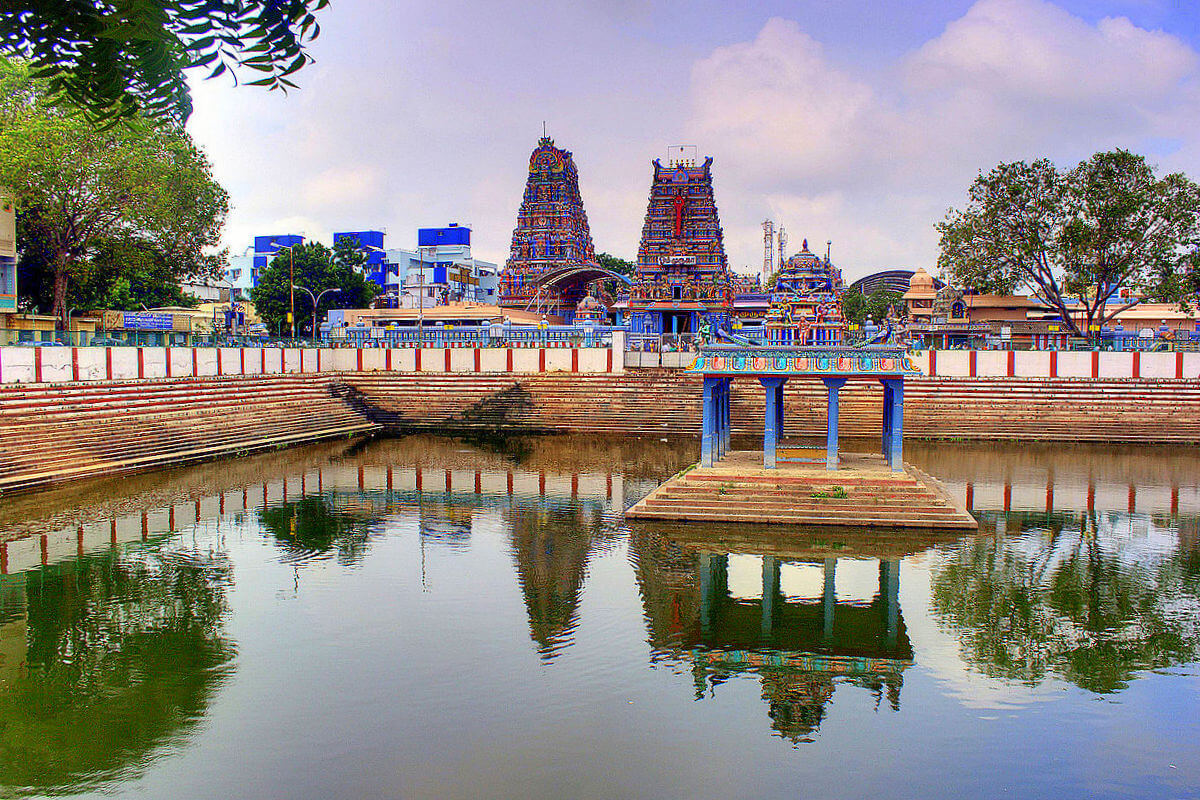 Sri Vadapalani Andavar temple, also known as Vadapalani Murugan Temple is dedicated to Lord Murugan and considered as one of the major attractions of Chennai. Built by Annaswami Nayakar, a devotee of Murugan in 1890, this temple was renovated in 1920 by building a huge rajagopuram at the entranceway. Sri Vadapalani Andavar temple is considered as a sacred place for marriages and other religious ceremonies and it is believed that the moolavar in standing posture blesses the newly married couple with health and prosperity.
Opening hours: 5:30 am to 9 pm
6. Kandhakottam – One of the spectacular Hindu temples in Chennai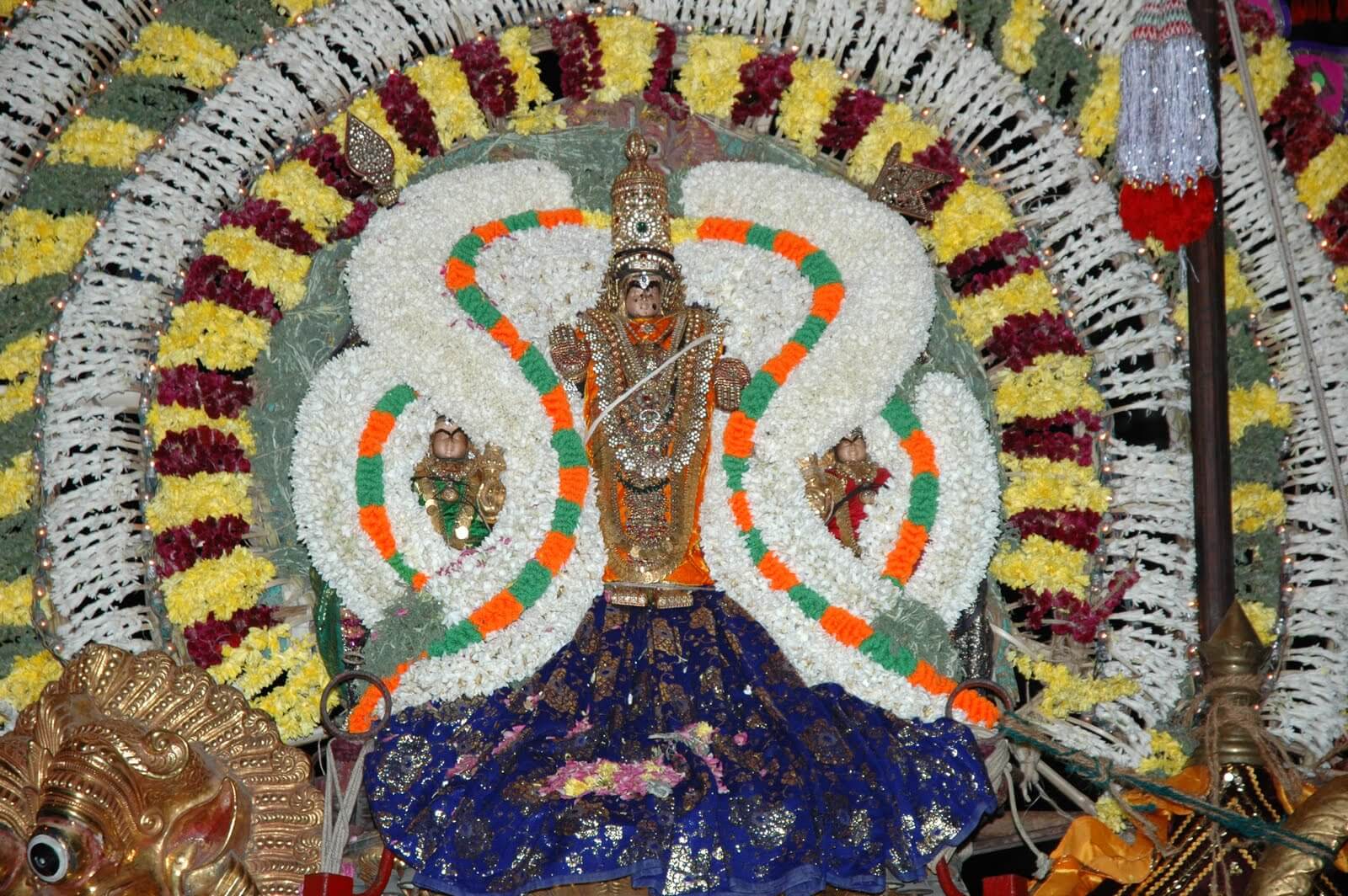 Another beautiful Chennai temple, dedicated to Lord Murugan is Kandha Kottam. Resting over sprawling 8 acres of land, this temple also has' saravanapoigai'- a huge tank, right behind. Legend says that this temple was founded by two hard working and devout traders of Thiruporur. Here, Lord Murugan is worshipped as a 'warrior God'. Along with daily pujas and rituals, there is a special weekly puja organised every Thursday, where Jothi Darshanam is shown and Arutperunjothi Agaval is sung by the priests.
Opening hours: 6 am to 9:45 pm. In the afternoon, the temple remains closed from 12:30 pm to 4 pm.
Suggested Read: 6 Offbeat Chennai Getaways: Escape The Maddening Crowd
7. Kalikambal Temple – Dedicated to divine mother Shakti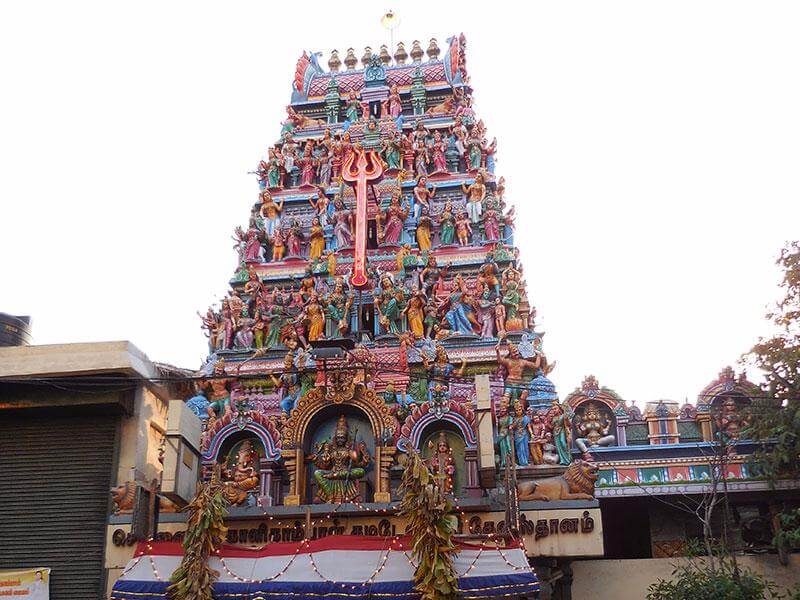 The list of famous temples in Chennai also has Kalikambal Temple. Originally located near the sea shore, this temple, dedicated to Kaligambal and Kamateswarar was re-located to its current location, in 1640. Moreover, legend has it that the original worshipping deity was God in his fierce form, which was replaced by shanta swaroopa or calm and composed form of Goddess Kamakshi, in later years. Historical sources reveal that in 1667, great Maratha king, Shivaji himself visited this temple to worship.
Opening hours: 6 am to 12 noon and 5 pm to 9 pm
8. Thirumala Thirupathi Devasthanam Temple – Mini Tirupathi of Chennai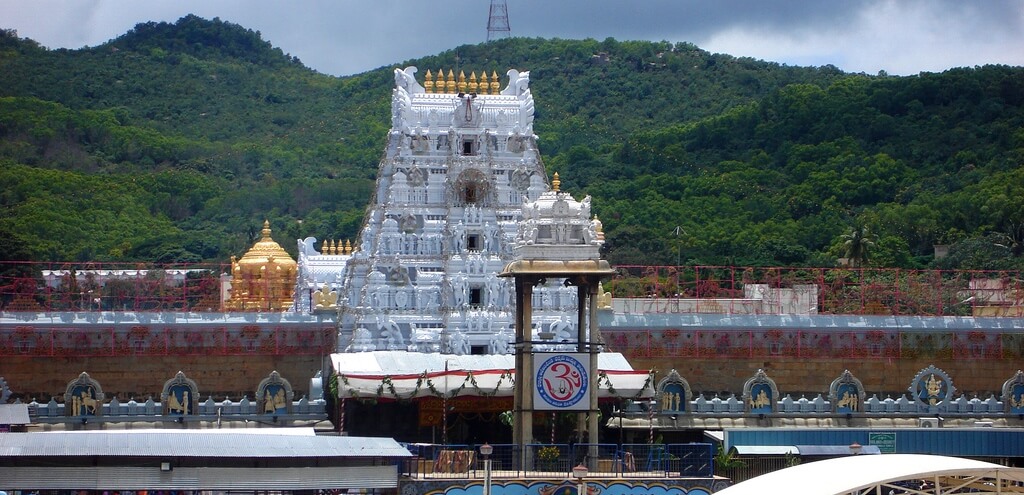 Out of all famous temples in Chennai, Thirumala Thirupathi Devasthanam Temple is famed for maximum footfall, throughout the year, especially on Saturdays and during festivals. Situated by the banks of Sri Swami Pushkaarini, this temple boasts of marvellous architecture and artistically designed walls, pillars and gopurams. The entrance porch looks stunning while the shrine of Lord Venkatachalapathi resembles closely with Lord Venketeshwara in Tirupathi.
Opening hours: 5 am to 9 pm
9. Ashtalakshmi Temple – A temple of its kind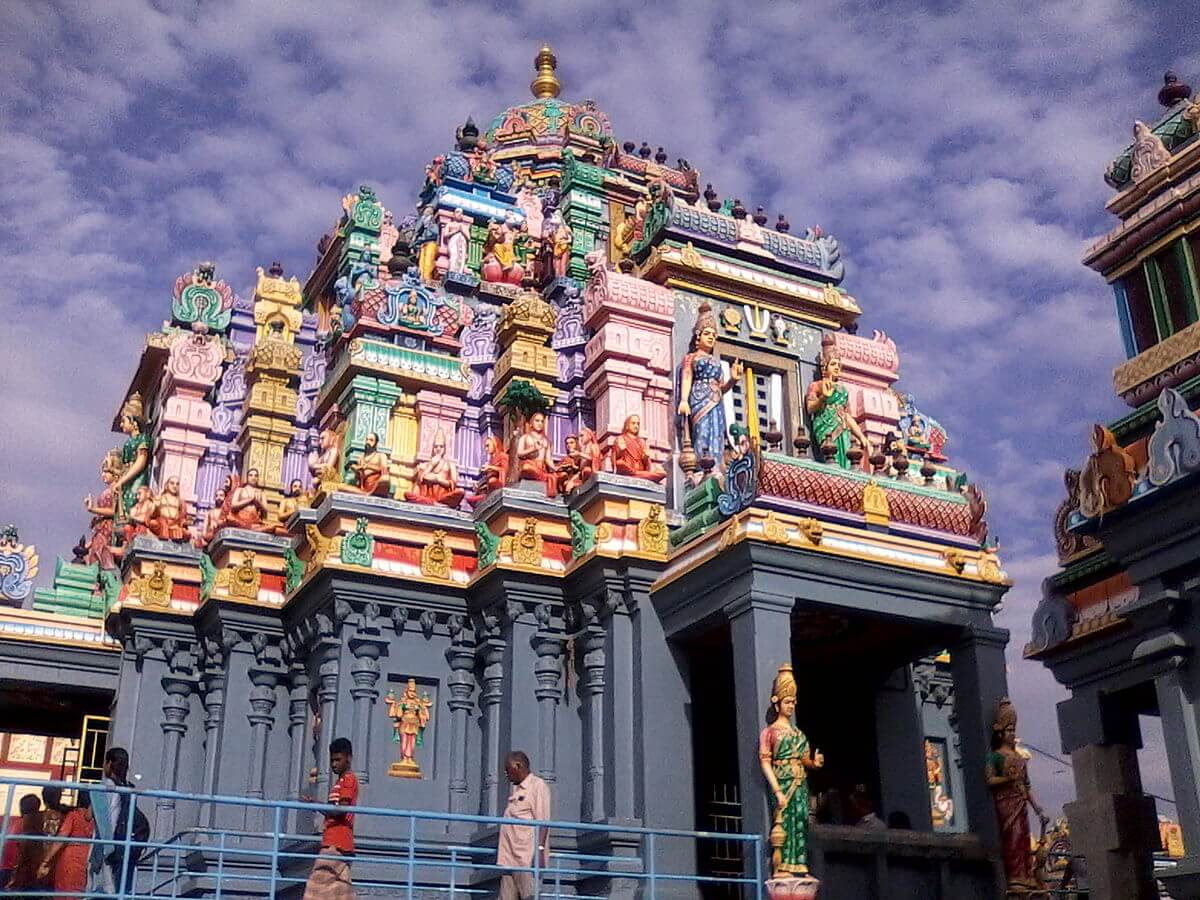 Situated by the Elliot Beach, Ashtalakshmi Temple is a religious wonder and undoubtedly one of the most beautiful temples in Chennai. The uniqueness of the temple is that, it is dedicated to Goddess Laxmi and her eight forms, each representing success, offspring, prosperity, wealth, courage, bravery, food and knowledge. This is one of most artistically designed temples with four floors, marvellous structures, pillars and intricate roof design.
The shrines of Aadilakshmi, Dharyalakshmi and Dhaanyalakshmi rests on first floor, while Goddess Mahalakshmi and Maha Vishnu on the second. Third floor houses Santha Lakshmi, Vijaya Lakshmi and Gajalakshmi and Dhanalakshmi is worshipped on the fourth floor.
Opening hours: 6:30 am to 12 noon and 4 pm to 9 pm. On Fridays and Sundays, the temple remains open till 1 pm in the morning.
10. Shree Chandraprabhu Jain Naya Mandir – The most prominent Jain temple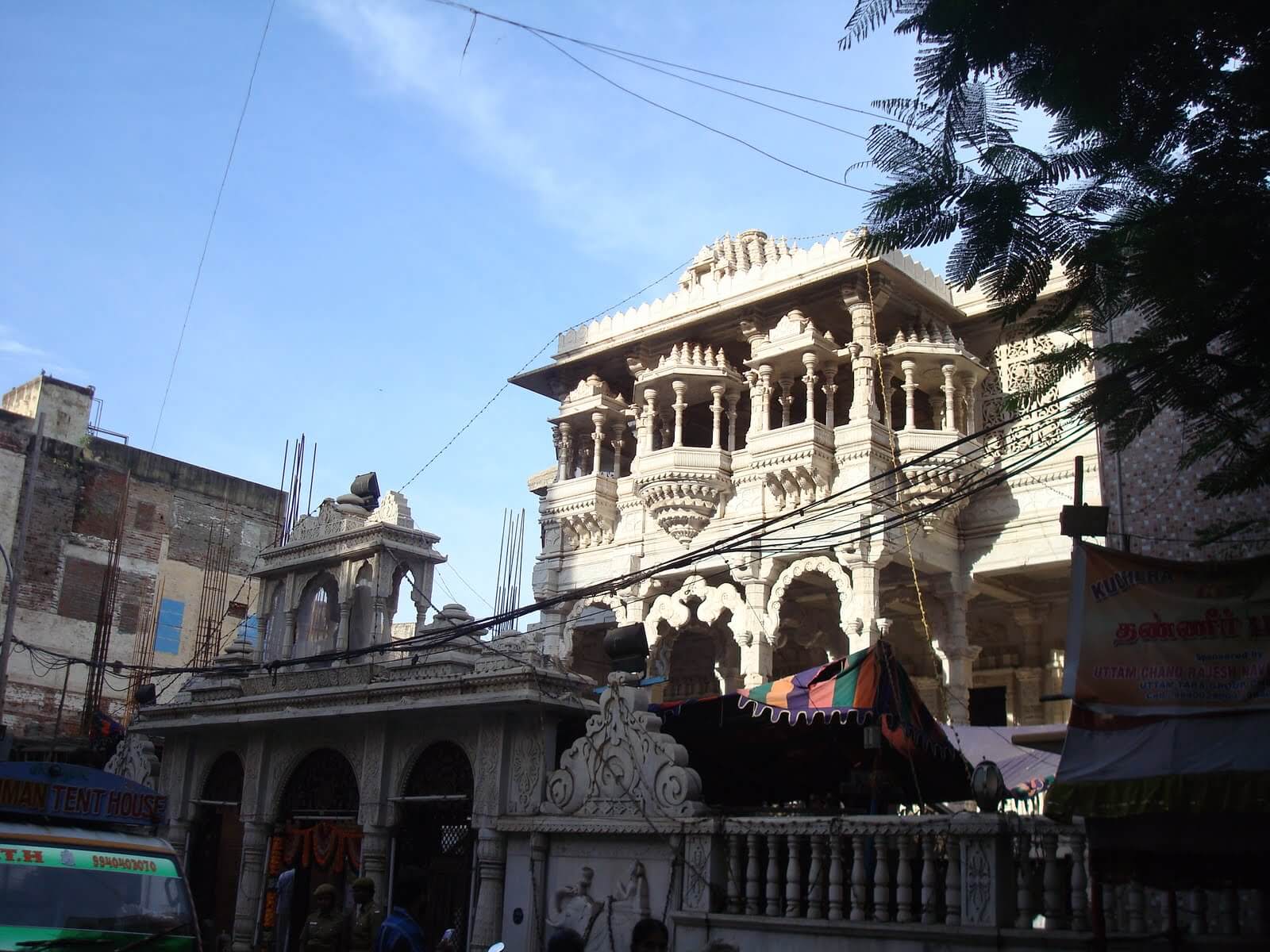 Shree Chandraprabhu Jain Naya Mandir is one of the most popular Jain temples in Chennai. Dedicated to 8th Tirthankara- Sri Chandraprabhu Bhagwan, this is a two-storied structure, built of sparkling white limestone, marble and soapstone. Endowed with white façade, beautiful murals and pillars, the intricate yet splendid architecture, resembles that of Dilwara temple in Rajasthan.
Opening hours: 5 am to 8:30 pm, all days of the week. The temple timings extend during Mahavir Jayanti festival.


To understand the culture of Chennai and experience the different hues of the lives of the people of this city, one must visit these famous temples in Chennai.

Further Read: 6 Offbeat Chennai Getaways: Escape The Maddening Crowd
Comments
comments