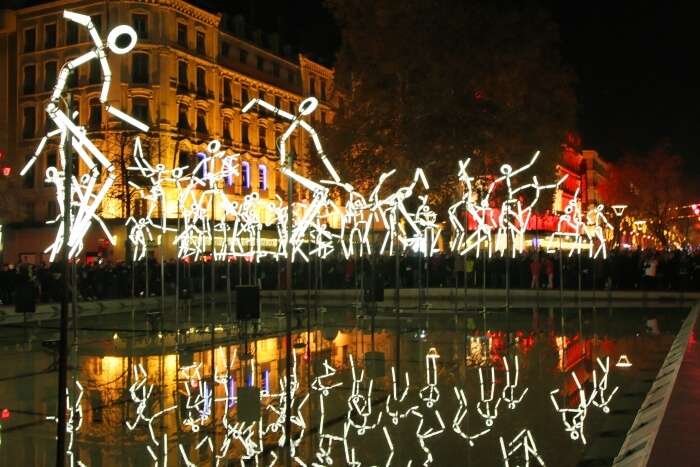 The country of love, lights, and beauty – France has everything you need for the perfect vacation. From the sandy Mediterranean beaches to the beautiful English Channel and the snowy Alps, France has some of the most beautiful landscapes in the world. The French vivaciousness for life bursts through the people and even the mundane seems unique. Attending festivals in France 2019 is another joy altogether with thousands coming together and celebrating as one.
10 festivals in France you should attend this year
Read on to know more about the best festivals in France that you must attend once in a lifetime!
1. Nice Carnival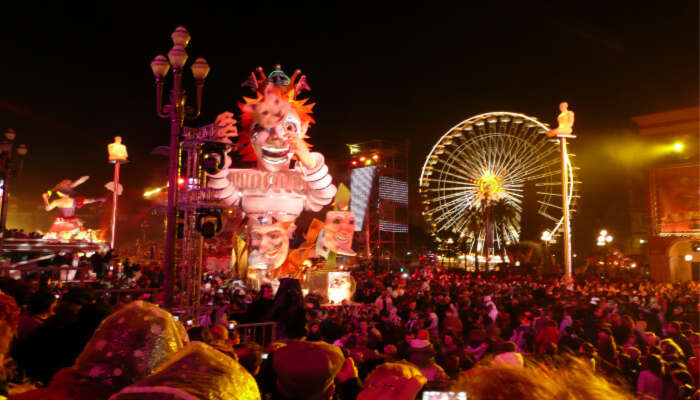 What is better than a carnival but a world class one in one of the best cities in the world! Festivals in France do not get better than this. One of the rare festivals held in the winters, instead of the summer, Nice Carnival is the perfect place to gather at with your friends and family to enjoy local festivities like never before. Think grand parades and awe-inspiring fireworks, it does not get better than Nice. The landscape of French Riviera also adds to the beauty of the festival, making it one of the must-attend festivities in France.
Location: Nice, France
Nice Carnival 2019 Dates: 16th – 28th February
Must Read: 15 Best Places To Visit In France In Winter 2019 For A Blissful Holiday Experience!
---
Europe Honeymoon Packages On TravelTriangle
Explore the most romantic places to visit in Europe, from Paris to the Venice canals, and from the Greek islands to the Swiss alps. Book customized packages Inclusive of airport transfers, cab, resort, sightseeing, and meals offered by expert agents on TravelTriangle. Book Now!
---
2. Les Choregies d'Orange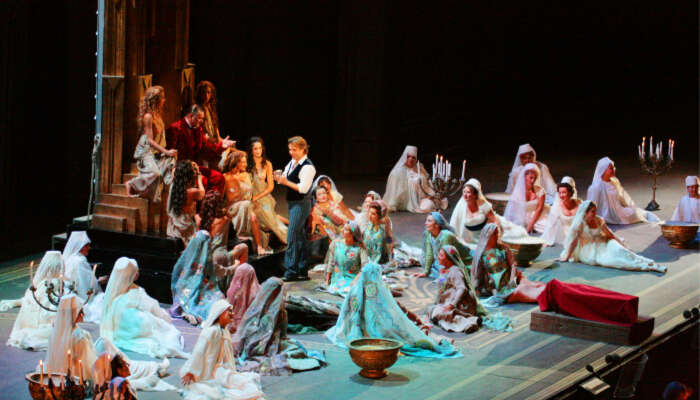 A celebration of the opera! This beautiful summer festival is the place to go to if you are an opera lover. Well known and budding – all kinds of productions are featured here and the program changes every year. The semi-circular Roman theatre here is famous for its beautiful seating (in stone) and acoustics. The festival was started somewhere in the late 1800s which makes it even more interesting.
Location: Théâtre antique d'Orange, Provence, France
Les Choregies d'Orange 2019 Dates: 19th June – 6th August
3. Festival of Avignon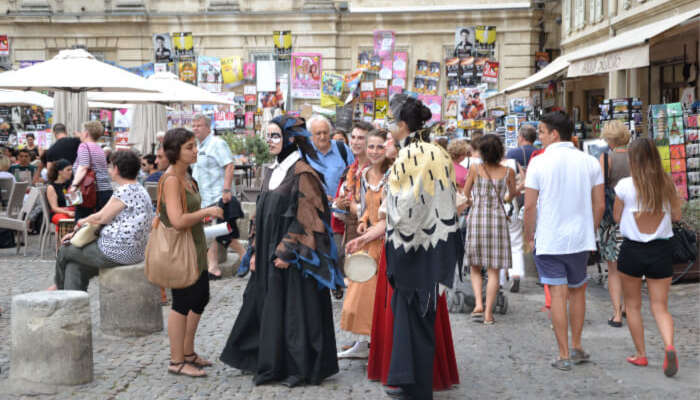 Like most things, the famous festivals in France also focus a lot on arts and culture. One great example is Festival d'Avignon. Flooded by art connoisseurs from all over the world, this is the place to come to if you are looking for inspiration. It is also one of the oldest festivals in the country. Dabbling with different mediums like music, theatre, dance and cinema, this beautiful place has given the world a number of great performances in the grounds of the famous Pope's Palace. The venues are scattered all over the city, and it helps budding theatre performers a lot in furthering their career. Mark your calendars today, because it is this place that the whole art world gathers at, no questions asked!
Location: Avignon, Provence, France
Festival of Avignon 2019 Dates: 1st – 31st July
Suggested Read: 6 Day Trips From Marseilles Offering The Best Of France City Tour!
4. Tour de France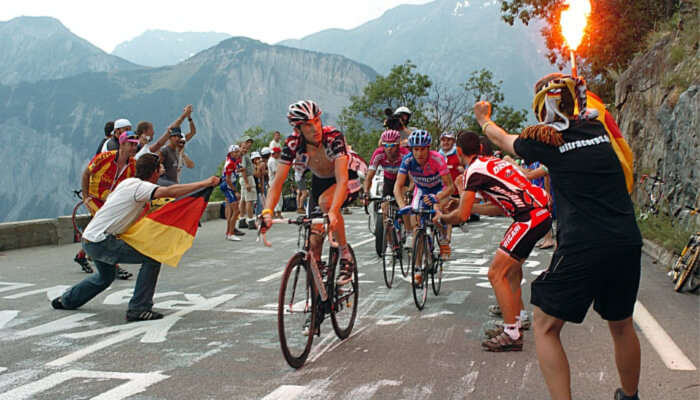 Every sporting enthusiast dreams of attending Tour De France once in their life. Started in the early 20th century, this beautiful cycling competition has been a grand spectacle for over a hundred years now. Probably one of the most prestigious and exciting French festivals, Tour de France is the perfect way to witness the French countryside in the Alps. As the route for the competition changes every year, the scenic beauty of this competition is unpredictable and unprecedented.
Location: Starting from Brussels, covering different French villages like Colmar, Pau, Gap to Versailles, ending in Paris.
Tour de France 2019 Dates: 29th June – 21st July
Suggested Read: Take These 10 Day Trips From Marseilles In 2019 Offering The Best Of France City Tour!
5. Mardi Gras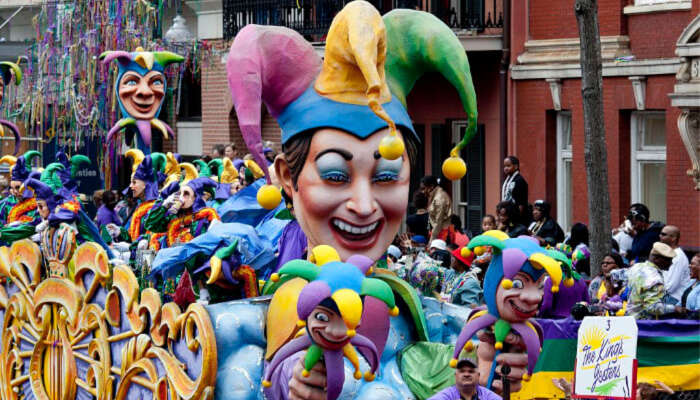 One of the traditional French festivals, Mardi Gras comes from the long line of pagan festivals which were adopted by the Christians in one way or the other. Literally translated as 'Fat Tuesday', Mardi Gras, or some version of it is celebrated all over the world by Catholics in the days leading up to Easter. However, in France, the celebrations are special as people get out on the streets wearing beautiful, huge masks and hog pancakes, delicious waffles, crepes, and omelets day and night. The festival originally was supposed to be a reminder to people to abstain from eating meat in the month of Lent, however, today only a few follow that. Different regions in France tend to celebrate Mardi Gras differently, and it usually starts with or ends in a carnival.
Additional Info: Mardi Gras organized all over the world differs a lot from the popular Mardi Gras hosted in Sydney, which is one of the largest LGBTQ events in the world.
Location: Northern France
Mardi Gras 2019 Dates: 5th March
Suggested Read: Celebrate Christmas In France For A Majestic, Magical, And Merry Holiday
6. La Fête de la Musique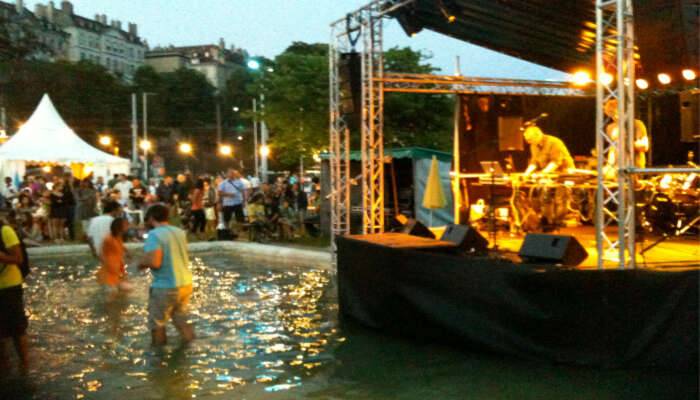 Also called the Music Day or Music Festival, this is probably one of the biggest French music festivals. It is a coming together of sorts – of music, musicians and music lovers – to mark the end of the summer solstice. From street nooks to bars, restaurants, concerts, everything and everywhere you will witness music performed by serious, professional musicians as well as novices, people starting out. The best thing about this huge celebrations is that it is completely free. You can attend hundreds of such events or just go to the one, which will last you a lifetime. In a crowd of thousands, it is easy to lose yourself to the tunes of rap, hip-hop, pop, rock or even jazz.
Additional Info: The format of this beautiful festival has inspired other countries as well. While in France, do attend concerts at famous locations like the Louvre, Jardin des Tuileries, or along the Seine.
Location: Paris, France
La Fête de la Musique 2019 Dates: 21st June
7. Cannes Film Festival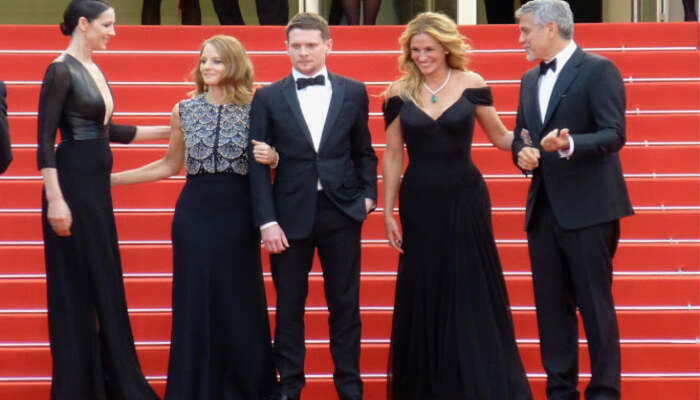 The film festival in Cannes, France is probably one of the biggest festivals celebrated here – need we say more? This annual gathering of cinema lovers from around the world in the small French village of Cannes has made its mark on the global audiences. Attended by celebrities from industries like Hollywood, Cannes is a glamorous event with the eyes of people from fashion, media and cinema world on it. Attend super lush galas and the world premiere of movies from around the world – if you can afford it. Or rush to the beach to watch the movies under the open skies at the Cinema de la Plage.
Location: Cannes, France
Cannes Film Festival 2019 Dates: 14th – 25th May
Suggested Read: France Nightlife: Learn The French Way To Get High On Life
8. International Kite Festival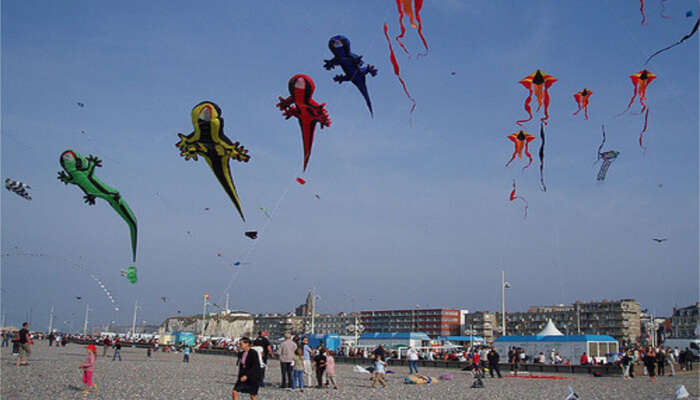 Just like many other countries, France has its own population of kite lovers. The International Kite Festival is organized at Berck, a coastal commune in the northern region of France. Flying your kite on the vast sandy beach is an unforgettable experience. Every year in the month of April, the sky here gets full with kites of different shapes and sizes, portraying cartoon characters, animals like lizards and other things, which people fly with passion and warmth. Even if you are not much into flying kites, you can still come out here for a day at the beach and witness maestros from all over the world come together and compete for the prize.
Location: Berck-Sur-Mer, France
International Kite Festival 2019 Dates: 6th – 14th April
Suggested Read: France In December 2019: A Guide To Explore The Country Of Romance Amidst The Beautiful Snow
9. Bastille Day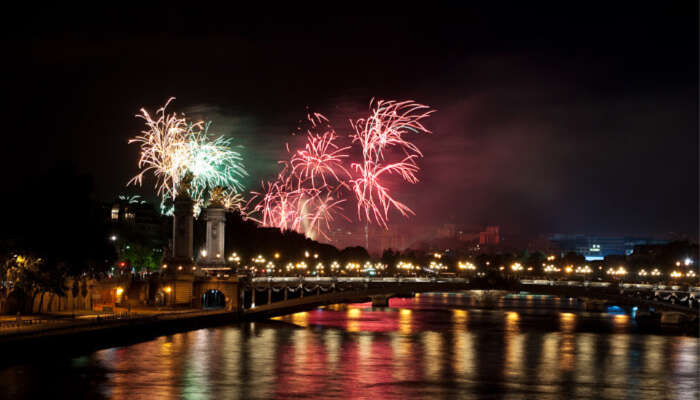 One of the major, probably the most important, national festival of France is the Bastille Day. It commemorates the anniversary of rebels taking the Bastilles prison back in the late 17th century, during the prime of French Revolution. A National Holiday, Fete de la Bastille is celebrated with vigor and passion in every part of France, however, Paris is the city to witness the festivities from close. The streets get lined up with parades and the day ends with magnificent fireworks, which you should definitely catch at the Eiffel Tower with your significant other. Oh, and the day before sees the beautiful masked ball held at the Bastille Palace. Definitely a must-attend!
Location: Paris, France
Bastille Day 2019 Dates: 14th July
10. Paris L'été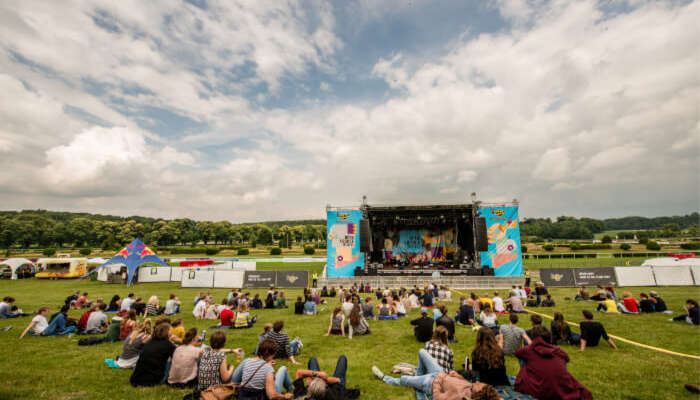 Another summer treat in Paris is the extravagant Paris L'été or Paris Summer Festival. Think grand circuses, open-air theatre, music performances and what not – this is the ultimate celebration of French arts, freedom, culture, and beauty. Spread over different venues in the city, attending different events again is mostly free (or costing nominal), which makes it a huge hit amongst tourists and locals alike. Held for over twenty years now, this beautiful festival gives a platform to over seventy artists and takes festivals of France to another level altogether!
Location: Paris, France
Paris L'été 2019 Dates: July – August
Further Read: Shun The Cliched and Visit These 10 Best Waterfalls In France This Summer!
From Fashion Week to Christmas, there are so many beautiful festivals in France that you can become a part of. Add to that the beauty of architectural wonders like the Eiffel Tower and mystique of places like Louvre, and you have the perfect cocktail for a beautiful vacation in France . So, what are you waiting for?
Frequently Asked Questions About Festivals In France
Q. What are the main festivals in France?
A. Some of the main festivals in France are Berck Sur Mer Kite Festival, Menton Lemon festival, Cannes film festival, Nice carnival and more.
Q. When is the music festival in France held?
A. There are several music festivals in France which are held at different times and places like La Fete De La Musique is held in June every year.
Q. What is the national festival of France?
A. La Fête de la Bastille is the national festival of France.
Q. What is the most celebrated holiday in France?
A. Bastille Day is the most celebrated national holiday in France.
Q. What traditions do they have in France for Christmas?
A. Some traditions in France for Christmas are the Advent calendars and Christmas dinners.
Q. Is Thanksgiving celebrated in France?
A. No, Thanksgiving is not celebrated in France.
Looking To Book An International Honeymoon?
Book memorable honeymoon on TravelTriangle with 650+ verified travel agents for 65+ domestic and international destinations.
---
Comments
comments