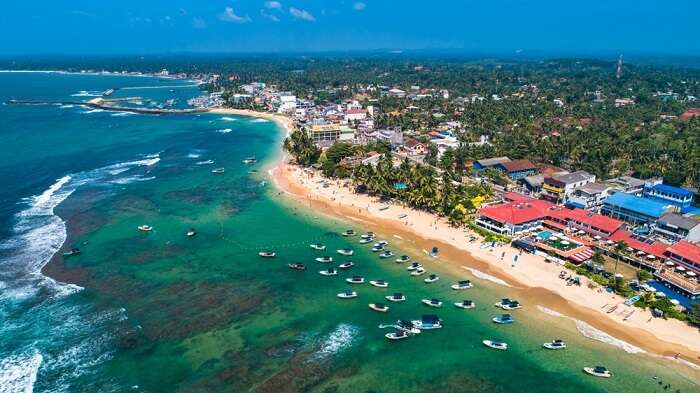 Tucked in the southwestern coast of Sri Lanka lies an enchanting seaside resort town called Hikkaduwa. Earlier a fishing village, it is now a famous tourist attraction, especially among young people. The hippie vibe of this place will make anyone feel lively again. The natural charm of Hikkaduwa is magnetic comprising of stunning beaches, coral gardens, mesmerizing sunrays, exotic flora and fauna, and an ocean full of crystal clear water. If you are planning a visit to Hikkaduwa in September then stroll down to see what all it has to offer you during this time of the year.
Quick Links For A Glimpse
Weather in Hikkaduwa in September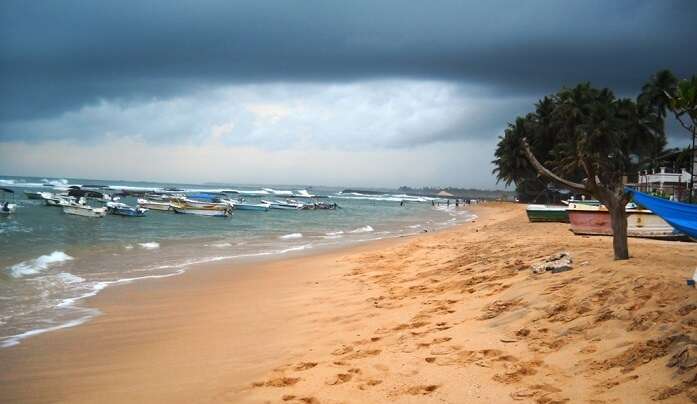 If you are someone who is in search of seclusion and peace, then September is the best time to visit Hikkaduwa as there are very few tourists during this time. You will be able to admire the beauty of nature in its truest form during Hikkaduwa weather in September. With temperature ranging between 30°C to 29°C in the month of September, the humidity level is high but it is combated with cool winds, making the weather bearable. September through November constitutes fall season in Hikkaduwa when there are frequent rains.
The weather in Hikkaduwa in September is quite happening for those who loves the rain and the earthy smell. With rains there are also sunny days, perfect for sunbathing on the serene beaches of Hikkaduwa. The most common activity that you can enjoy on the surreal beaches of Hikkaduwa is sunbathing and swimming if the tides are low. Other water sports could also be available depending on the weather conditions.
Places To Visit In Hikkaduwa In September
There are so many happening places to visit in Hikkaduwa in September. Stroll through the list below to find out the places that are a must visit in Hikkaduwa during the month of September.
1. Hikkaduwa Beach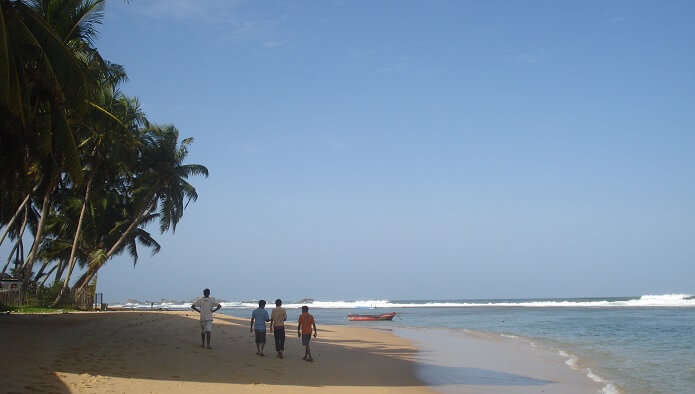 The most iconic and the highlight point of Hikkaduwa is the Hikkaduwa Beach which is famous for its tranquility and surreal charm. The hippie vibe of this place enchants many tourists to come here to shred off their worries and feel lively again. Famous for its night parties and water sports, Hikkaduwa Beach in September remains quiet and secluded that makes it a perfect place for someone who is seeking peace and pleasure. Sunbathing and swimming are fun things to do in Hikkaduwa in September.
Famous for: Glass bottom boat rides, surfing, diving, snorkeling, and swimming
Must Read: The Hikkaduwa National Park Guide: Everything You Need To Know About This Haven
---
Sri Lanka Holiday Packages On TravelTriangle
Book your Sri Lanka trip from TravelTriangle: Inclusive of Hotels, Sightseeing, Transfers, & Meals. Best Prices Guaranteed. Get Customizable Package & Free Guidance From Destination Experts. Book Now!
---
2. Hikkaduwa Lake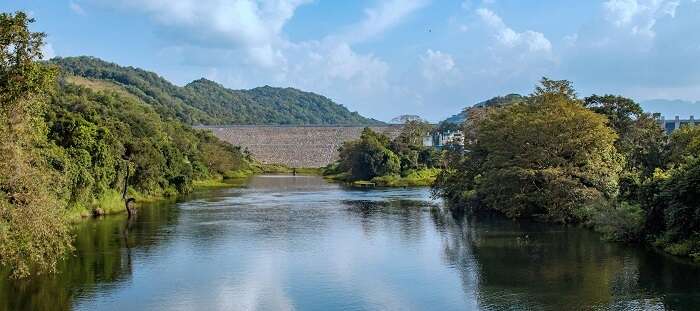 This is one of the best places to visit in Hikkaduwa in September when the lake comes to life again and looks heavenly beautiful. It is a heaven for someone who loves nature and fauna. A great variety of fauna like crocodiles, turtles, fishes, lizards etc can be spotted here. Apart from this, adventures like boating, kayaking, canoeing, and lagoon safari can be enjoyed here which will keep the travelers enthralled. This place is perfect for someone who loves biodiversity, peace and nature. The entry to the lake costs LKR 100 which additional costs for adventures undertaken.
Famous for: Boating, Lagoon Safari, Canoeing, and Exotic Fauna.
Suggested Read: Hikkaduwa Beach: Everything You Need To Know About It
3. Narigama Beach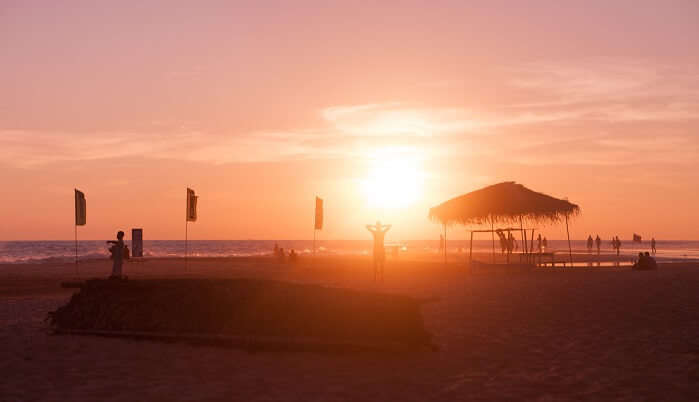 Narigama Beach is another pristine beach to visit in Hikkaduwa which is famous for its serene environment. The beach offers stunning views of the sunrise and the sunset when the horizon turns orange and looks mesmerizing. This is also a great place to enjoy snorkeling in Hikkaduwa in September when the prices slash down for such activities due to off tourist season. The entry to the beach is absolutely free, you just need to pay for activities you wish to undertake there.
Famous for: Sunset Views, Beachside Shacks, Snorkeling, Surfing
Suggested Read: Hikkaduwa Shopping: Your Mini Guide On What To Buy And From Where In This Gem Of Sri Lanka
4. Hikkaduwa National Park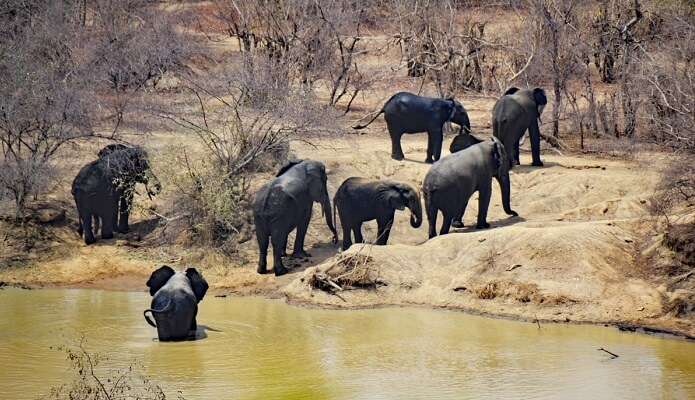 Started as a wildlife sanctuary, Hikkaduwa National Park got transformed to a nature reserve and then finally to a national park in the year 2012. The park has a rich variety of marine life which is breathtaking. With around 60 coral species and 170 species of reef fish, the park is a haven for marine creatures. The temperature of the park varies between 28°C to 30°C throughout the year, hence it is great to visit it in September.
Famous for: Glass Bottom Boat Tour, Scuba diving and Snorkeling
Suggested Read: 11 Top Villas In Hikkaduwa To Enjoy In The Beachy Paradise Of Sri Lanka!
Things To Do In Hikkaduwa In September
Hikkaduwa caters to the needs of all sorts of travelers and there are so many things to do in Hikkaduwa in September. Scroll through the list below to find the best ones.
1. Glass Bottom Boat Rides: Admire the beauty of the underwater world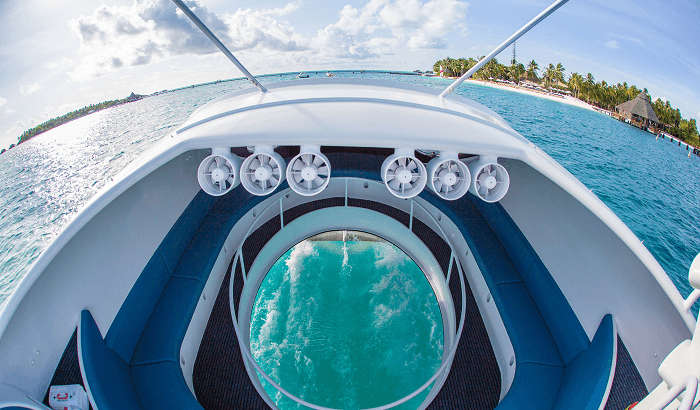 An excursion to underwater world is possible without getting wet. Yes, you heard us right! With glass bottom boat rides, you can experience the colorful world of marine life under the water through the glass panels in the boat that allows you to get a glimpse of the exotic fishes and corals while sitting on the boat. There is no specific time to enjoy this activity hence it can be enjoyed during the month of September as well.
Where: Hikkaduwa Beach, Hikkaduwa National Park
Suggested Read: Hikkaduwa Nightlife: Your Mini Guide To Drink, Groove, And Party Like Never Before!
2. Sunbathing: Chill, Relax and Sip Coconut Water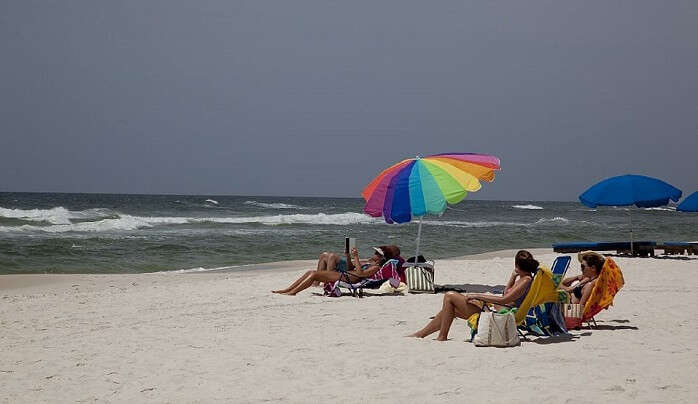 This is probably the best thing to do in Hikkaduwa in September 2023 as the crowd at the beaches is much less and one can just relax and sunbathe at the serene beaches of Hikkaduwa without any hindrance. Admire the beautiful scene of sun setting behind the horizon leaving hues of orange and violet color. Relax on the sandy beaches and soak the sunrays to get that perfect tanned body.
Where: Hikkaduwa Beach, Narigama Beach
3. Spa Treatment: Rejuvenate Your Mind and Body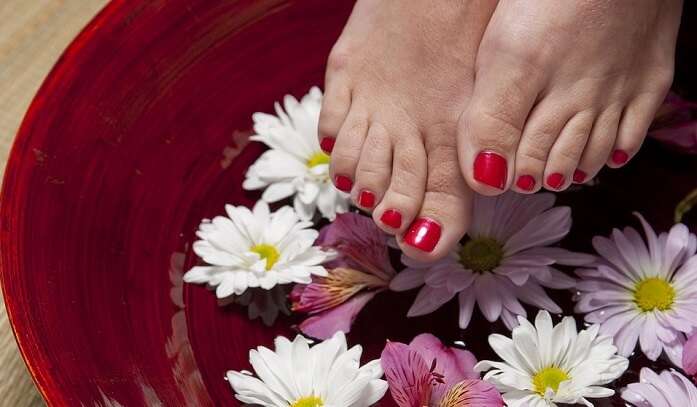 Another incredible activity to indulge in Hikkaduwa is getting a spa treatment to get rid off all the weariness and to revitalize your body, soul and mind. Some of the resorts and spa centres at Hikkaduwa offers great spa treatment at affordable prices. There are different types of spa treatments available so choose wisely the one which is best for your body needs.
Where: Retreat Spa Hikkaduwa, Spa Jeewoda Hikkaduwa, Sandagiri Ayurveda Centre & Spa
Suggested Read: 13 Things To Do In Hikkaduwa To Make Your Trip Worthwhile!
How To Reach Hikkaduwa in September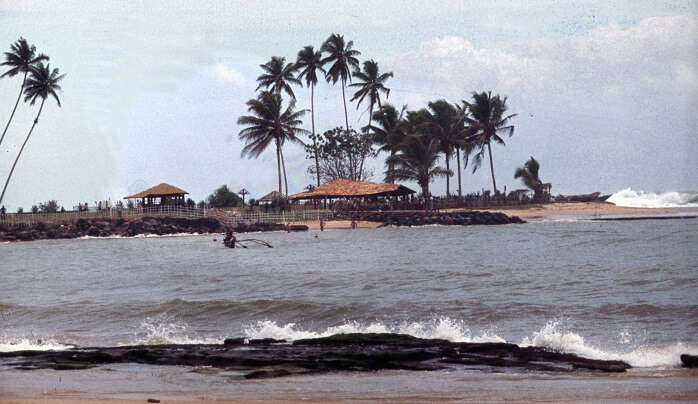 It is very convenient to get to reach Hikkaduwa by various means of transport. Located somewhat at a distance of 100 km from the city of Colombo, Hikkaduwa is well connected by bus and train from Colombo. Find out the best modes of transport to get to Hikkaduwa:
By Train: Trains run from Colombo to Hikkaduwa every four hours. The journey takes around 2 hours and is very cost-effective. You can board the train from Colombo Fort Station. Take the one which goes to Matara from Colombo and in between alight at the Hikkaduwa station.
By Bus: Another way to reach Hikkaduwa is by taking a bus from Colombo. Take the bus with destination Matara, Galle or Tangalle and alight at Hikkaduwa bus stop in between. This is a very cheap mode of transport to get to Hikkaduwa and will take around 3 hours for you to reach Hikkaduwa from Colombo.
By Taxi: Costly but convenient way to reach Hakkiduwa is by hiring a taxi. You can book the taxis from various online portals. It would cost around 4200 to 5000 INR and will directly drop you at your destination.
Further Read: 9 Best Places To Visit In Hikkaduwa During Your Sojourn
Hikkaduwa is a perfect place for someone looking for a change in life. It offers a plethora of activities which can help people regain life and feel lively again. A hippie vibe with beach parties, enthralling water sports and serene beauty, Hikkaduwa in September offers a complete different aura in the form of secluded beaches and calm and serene environment as the crowd is less and you can perfectly enjoy the beauty of nature. So, what are you waiting for? Plan a trip to Hikkaduwa in September to enjoy the best weather experience.
People Also Read
Places To Visit In September In India Kashmir In September Nepal In September
---
Looking To Book An International Holiday?
Book memorable holidays on TravelTriangle with 650+ verified travel agents for 65+ domestic and international destinations.
---