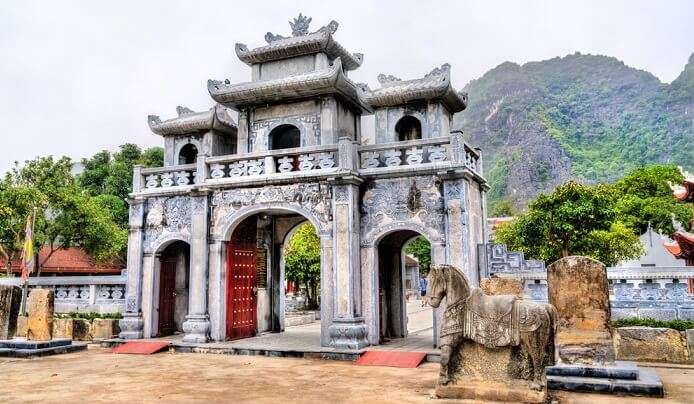 A peaceful place hidden amidst the high mountains and rice fields, Thai Vi Temple is an offbeat temple which is not known to many tourists, hence it remains secluded. It is a perfect place to enjoy the beauty of nature, to feel tranquility and peace, and to seek the blessings of the God. Built by King Tran Thai Tong in the year 1258. The cultural and architectural value of this temple is very high. Made from the stone carvings, altar and other worshipping items, Thai Vi Temple looks aesthetically beautiful.
Best Time To Visit Thai Vi Temple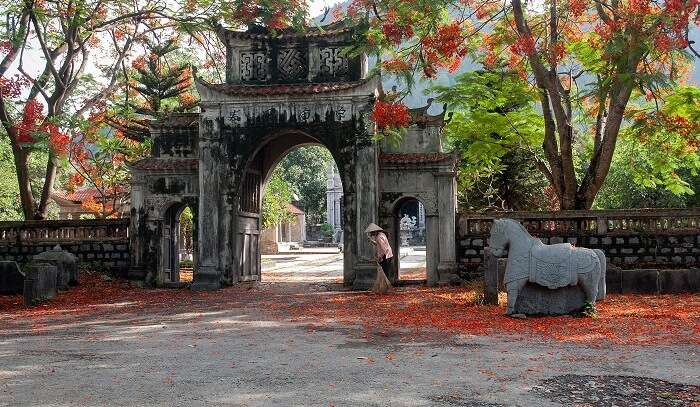 Thai Vi Temple can be visited at any time of the year. Weather wise February to April and August to October is the best time to visit Thai Vi Temple in Vietnam. But if you are someone who wants to indulge in the festivities of the Thai Vi Temple festival then 14th to 17th March is the best time when the whole temple is decorated and there are celebrations all around the temple.
Tourists can participate in various folk and cultural games that are played during this festival like wrestling, lion dance, human chess, dragon dance and boat racing. We bet that you won't ever forget the lovely aura around this temple during the festival time.
History Of Thai Vi Temple In Vietnam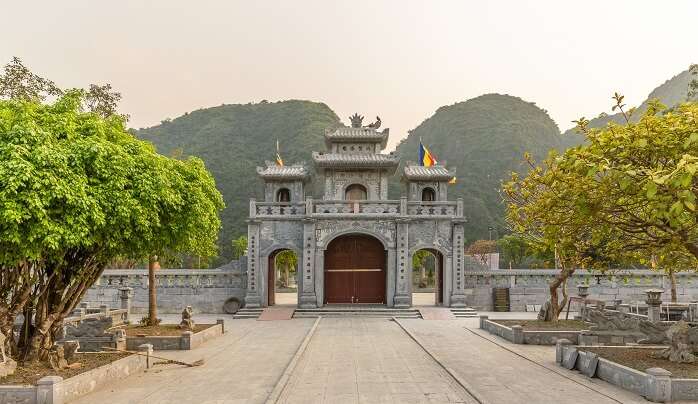 The history of Thai Vi Temple in Vietnam is very interesting and unique. King Tran Thai Tong was the one who built this temple in the year 1258 after defeating the Chinese invaders. Historians believe that king after winning the battle, left everything for his son and traveled to Ninh Binh Province. Mesmerized by the beauty of the Ngo Dong River, he built a small temple at the foothill in Van Lam Cave. The temple worshipped the deity of Buddha and three saints.
The temple was used by the king for meditation purpose through which he helped the local people build a prosperous life. Several reconstructions took place, the latest was in the year 2006. The temple now worships King Tran Thai Tong, his son and wife.
---
Cambodia Vietnam Honeymoon Packages on TravelTriangle
Visit Cambodia- Vietnam for your honeymoon and enjoy gorgeous beaches, sparkling bays, colonial structures, stunning landscapes, and colorful culture. Experience luxury at at low cost.
---
Things To Do And See At Thai Vi Temple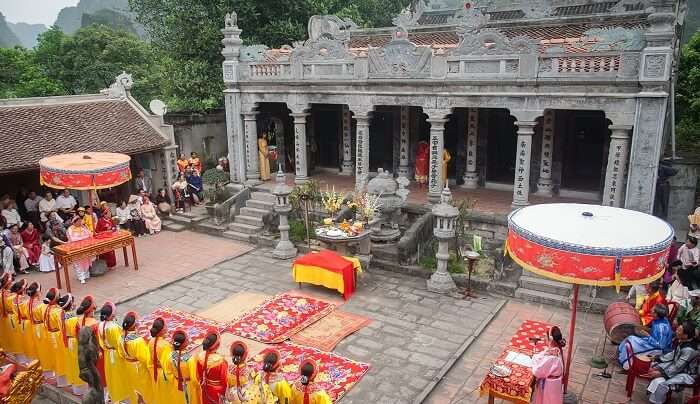 The architecture appeal of the Thai Vi Temple is quite impactful as the temple is built out of stone carvings and the steeple from the ironwood. One of the worth-noticing things in Thai Vi Temple is the use of monolithic greenstone for the construction of altas, incensory, and other worshipping items.
One of the best things to know about Thai Vi Temple is that there is a magnificent 5 great entrance called the Ngu Dai Mon with stone pillars standing in six parallel rows. At the entrance there is also a massive dragon courtyard which is 40 meters wide built in greenstones. There is also a sanctuary where the statues of the Tran Dynasty rulers are placed for worshipping.
One of the best things to do in Thai Vi Temple is to attend the festivities of the Thai Vi Temple festival that takes place every year from 14th to 17th March. You can even take part in the cultural games that takes place during this time of the year. Wrestling, lion dance, human chess, dragon dance and boat racing are some of them.
Places To Stay Near Thai Vi Temple
Nestled amidst the high mountains and rice fields, there are several accommodation options near Thai Vi Temple. Stroll through the list below to find the best ones:
1. Aravinda Resort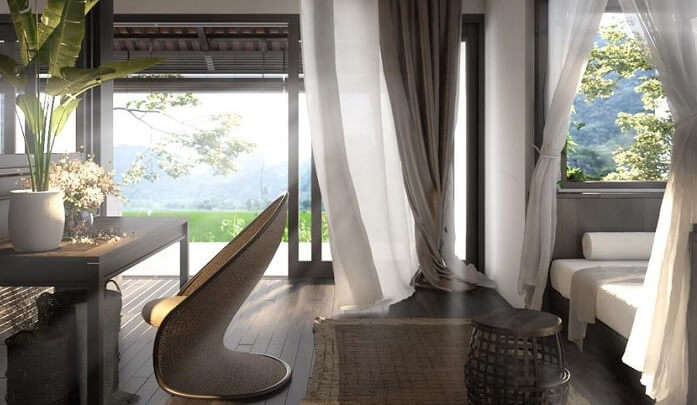 Located amidst the magnificent mountains, Aravinda Resort is all about tranquility, purity and valuable services. There are so many facilities which are provided by the resort such as a yoga mat, adapter, library, free bicycle rental, yoga pavilion and terrace, outdoor swimming pool. This resort is slightly on the higher budget side and is recommended to those who have no budget constraints.
Official Website | TripAdvisor Rating
Must Read: Ho Chi Minh Shopping: 10 Places To Splurge And Shop At This Vietnamese Hub!
2. Hidden Charm Hotel And Resort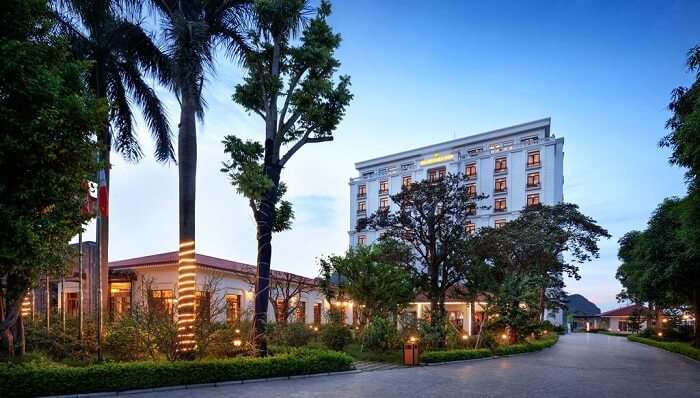 Image Source
Located at a distance of just 1.8 km from Thai Vi Temple is the Hidden Charm Hotel and Resort. The resort is set in a tranquil environment nestled amidst rice fields and mountain ranges away from the city's hustle and bustle. Rooms for medium to high budget are available here with top class amenities.
Official Website | TripAdvisor Rating
Suggested Read: Vietnam Visa For Indians: Everything You Need To Know Before Applying
3. Amira Homestay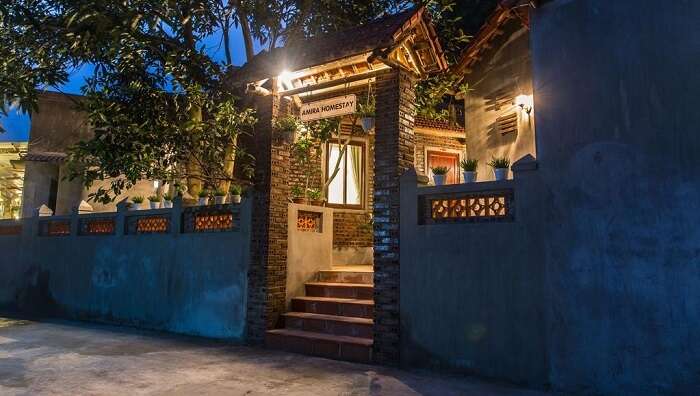 This hotel is suitable for people with medium budget. Amira Homestay offers rooms with garden view, play area for children, free internet access, and complimentary breakfast on booking of rooms.
Suggested Read: 8 Romantic Places In Vietnam To Rediscover Love And Refresh Memories
4. Chez Loan Hotel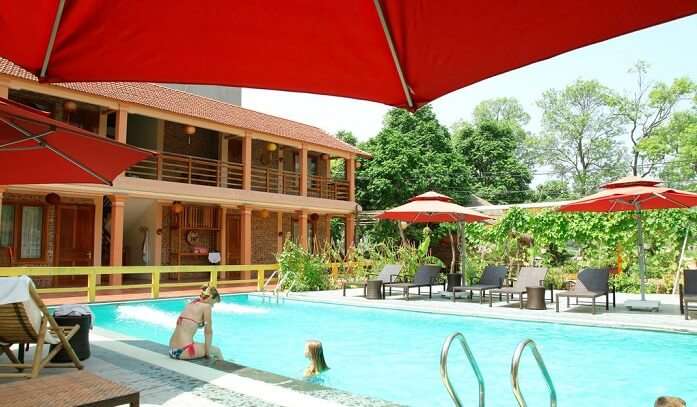 Located in close proximity to Thai Vi Temple, Chez Loan Hotel is situated amidst the limestone hills and rice fields, and offers great views from the room's balcony. The rooms are quite spacious and there is also a restaurant and bar at the hotel premises. The hotel also provides cooking classes to those who are eager to learn the recipes for Vietnamese dishes.
Official Website | TripAdvisor Rating
Suggested Read: Enjoy Authentic Vietnamese Hospitality In These 10 Cheap Homestays In Hanoi
5. Tam Coc Bungalow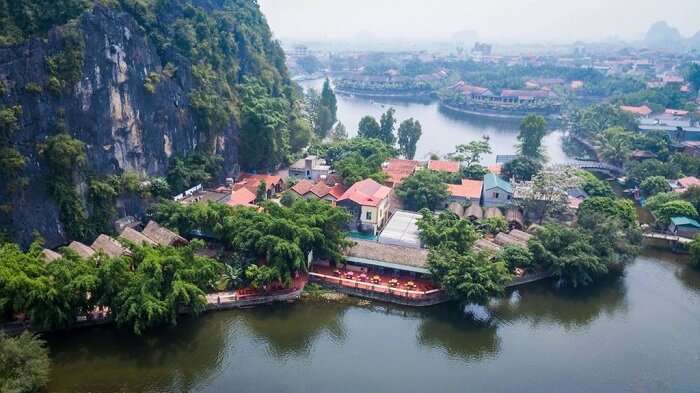 Another great option to accommodate near Thai Vi Temple is the Tam Coc Bungalow which will give you a homely feel. It is a three-star accommodation with free wifi, parking, breakfast, AC rooms, and restaurant facility. Cycling and fishing are two activities which can be enjoyed near this hotel.
Official Website | TripAdvisor Rating
Suggested Read: Vietnamese Street Foods: A Guide To Some Scrumptious Dishes To Try
How To Reach Thai Vi Temple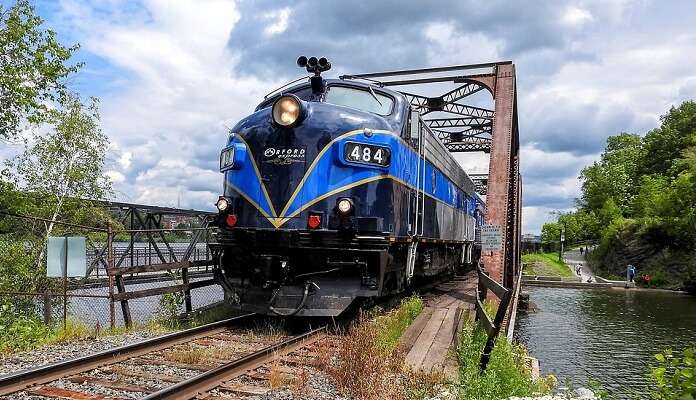 Located in the Tam Coc – Bich Dong Complex, it is very easy to reach Thai Vi Temple. The total distance between the Thai Vi Temple and Tam Coc is just 1.5 km which can be covered by walking. Also, going to Thai Vi Temple in Vietnam by walking is recommended as the whole path is scenic and worth-noticing. Other ways to reach the Thai Vi Temple are given below:
By Car/Motorbike: One of the best ways to reach the Thai Vi Temple from Ninh Binh Centre is to rent a car or a motorbike if you have a valid driving license. Bikes and Cars can be rented online or you can ask your hotel staff to help you out with the same.
By Taxi: Another easy way to reach Thai Vi Temple is by taking a taxi from anywhere in Ninh Binh area and it will directly drop you at the temple. This option is recommended for those who are traveling with families or with kids as it is easy and taxi will drop you directly at your destination.
Further Read: 52 Stunning Places To Visit In Vietnam For A Natural And Historic Retreat
Thai Vi Temple not only attracts tourists for its location but also for its magnificent architecture. You will witness immense amount of pleasure once you reach this temple. The historical and cultural impact of this temple is very powerful that will enchant you and will make you dig into its history even more. Plan a trip to Vietnam to spend a day or two at the nearby hotels here to detach yourself from the worldly pleasures and to feel lively again and to boost up your soul and body.
People Also Read
Temples In Vietnam Baphuon Temple In Cambodia Thailand Temples
---
Looking To Book An International Honeymoon?
Book memorable honeymoon on TravelTriangle with 650+ verified travel agents for 65+ domestic and international destinations.
---