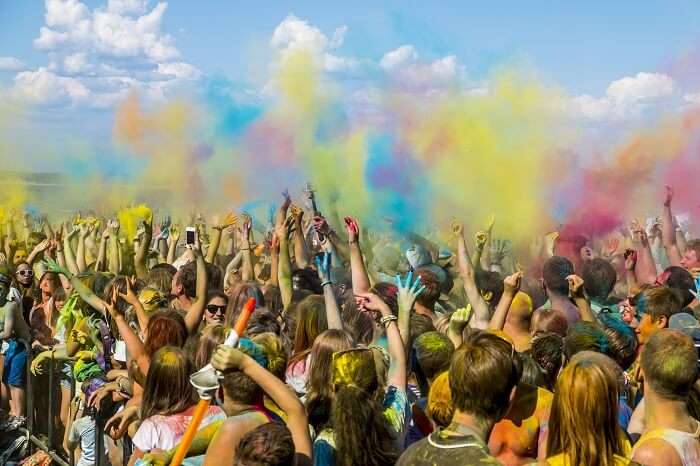 With winters setting off, and the spring season approaching, the festival of colors is also not far away. This year the sight of water splashes and color patches will be witnessed in all parts of the country on 21st of March, when people will get down on the streets to welcome the festival with huge pomp and show.
Since every part of the subcontinent has its own unique way of celebrating the festival, the city of Mumbai has decided to embrace the festival in one of the most quirky ways this year. From camping events in the wilderness to luxurious staycations in resorts, Holi in Mumbai is going to take an amazing twist this year. Here are some of the best Holi events in Mumbai which are definitely going to reveal the happy colors of the festive season in swaggy Marathi style.
Disclaimer: All those events whose prices and timings are not yet mentioned, the will be updated as soon as tickets are out for sale.
Holi Events In Mumbai 2020
Mumbai is a city that has an undiminishing festive spirit. The city of dreams will give you thousand reasons to celebrate. Now that holi is just round the corner, people are preparing for holi parties in Mumbai. Check out the best of them, below:
1. Mumbai Holi Festival Tour 2020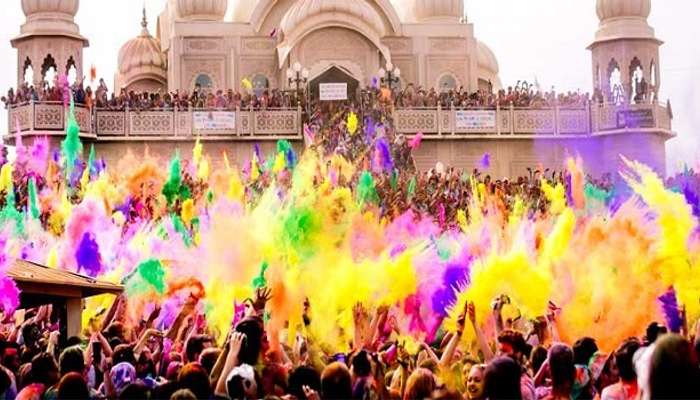 Celebrate the festival of Holi in traditional style this year, as Grand Mumbai is organizing a full-fledged Holi event for you. This exciting event features a 2-day celebration which will begin on the night before Holi with the ceremony of Holika Dahan (burning of Holika), followed by the main event on 2nd March where you will get an opportunity to witness the unique celebration style of Holi in Mumbai.
Date: March, 2020
Website
Must Read: Best Holi Parties In Delhi To Celebrate The Vibrant Festival Of Colors!
2. Dahanu Chikoo Farm Holi Special Camping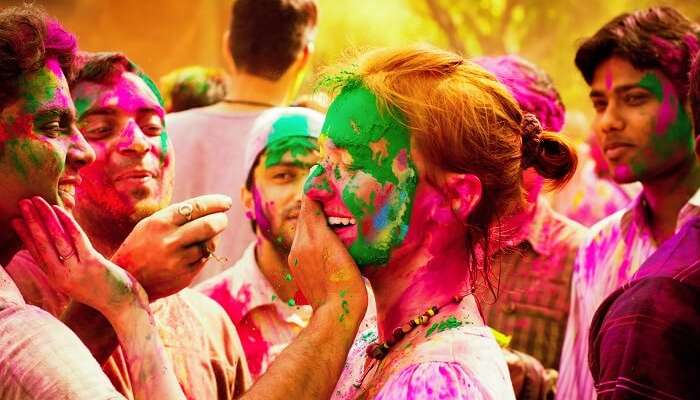 Small Steps Adventures has brought about a twist to the system of holi celebration in Mumbai. Quit the mainstream way of celebrating Holi, and welcome the festival in a whole new, and exciting manner. This event not only allows you enjoy the festival with colors and water, but also lets you cherish the experience of night camping, live DJ performances, and bonfire along with scrumptious meals to make the experience even more memorable.
Location: Dahanu Chikoo Farm, Rampur Post Gholvad, Dahanu
Date: March, 2020
3. Holi 2020 Sunrise To Sunset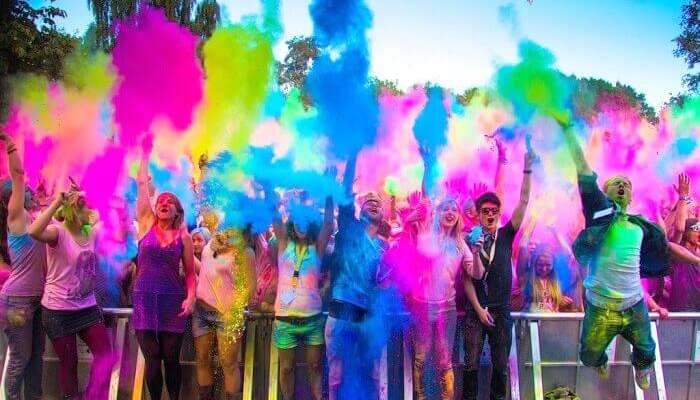 Brace yourselves for one of the most amazing holi events in mumbai, i.e., the Holi 2020 Sunrise to Sunset festival. Bring out the child in you, and enjoy the festival with utmost zeal. This festival brings to you a booming DJ session that will be hosted by DJ Shugi Born, along with surprise artist appearances. So, book your tickets now to enjoy this lively, and eco-friendly "Herbal Colours Only" Holi Party.
Location: Kalamb Beach , Mumbai
Date: March, 2020
Suggested Read: 10 Super Fun Places In Mumbai To Spice Up A Dull Day, Anyday
4. Holi Pool Party 2020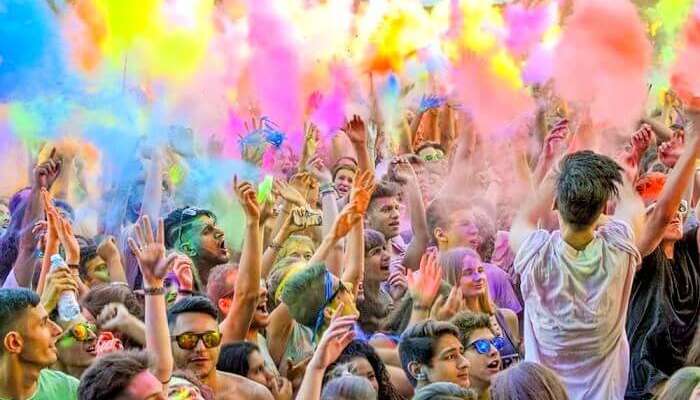 Thinking about attending a Holi pool party in Mumbai? Get ready to airbrush the Gorai Beach with vibrant neon colors as Khayara Events is presenting one of the most awaited Holi festival in Mumbai. This sparkling pool party will feature dance, music, colors, water, food, drinks, and unlimited fun. So, grab your tickets now to enjoy the festival in the most lively way ever.
Location: Gorai Beach, Borivali, Mumbai
Date: March, 2020
Contact Info: 8898681606
Suggested Read: 12 Unique Experiences You Can Only Have In Mumbai
5. Holi Camping Festival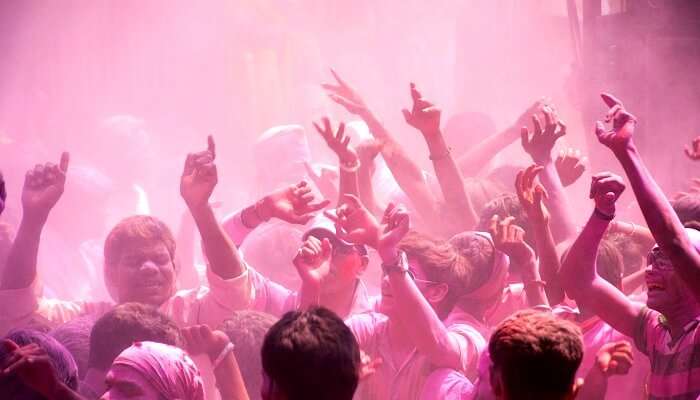 Looking for some of the best places to celebrate Holi in Mumbai? This year, celebrate Holi in Mumbai, in the wilderness of Yamunavan Camps. The Holi Camping Festival beckons you to welcome Holi with a thrilling twist of night camping along with peppy DJ performances, bonfire, lip-smacking food, and of course lots of colors, and water.
Location: Yamunavan Camps, Dahanu Vangaon Road, Pale
Date: March, 2020
Suggested Read: Nightlife In Mumbai: All Kind Of Coolest Experiences That Will Make You Fall In Love With The City!
6. Rang Barse Holi Festival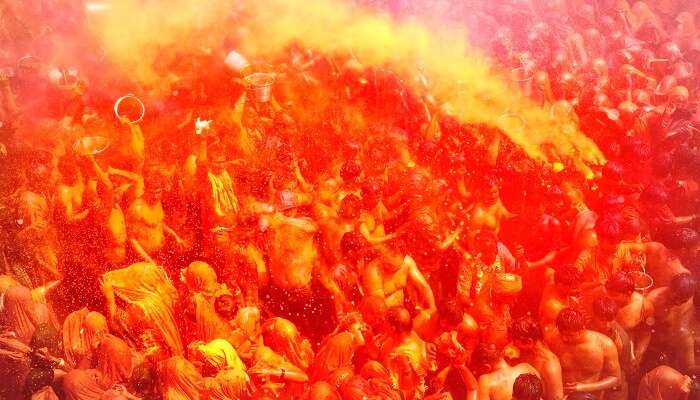 Be a part of one of the most exhilarating Holi celebration in Mumbai this year. Put on your dancing shoes, and get ready for a booming celebration with music, dance, DJ, food, exotic drinks (non-alcoholic), rain showers, and of course vibrant colors of the festival, to celebrate Holi in Mumbai style this year. Don't miss out on this one or you may regret later!
Location: Babasaheb Thakre Ground Opp Virkar Bungalow, Indralok, Bhayandar
Date: March, 2020
Suggested Read: 23 Reasons I Would Rather Be From Mumbai Than Anywhere Else In The World
Holi Events In Mumbai From The Past
The city has a record of hosting some of the most ravishing events. If you have not been to any of them till now, check out these past events that took place in Mumbai to celebrate holi:
Disclaimer: These events are from previous years' Holi celebrations, and they may or may not be hosted this year
7. Holi Party In Resort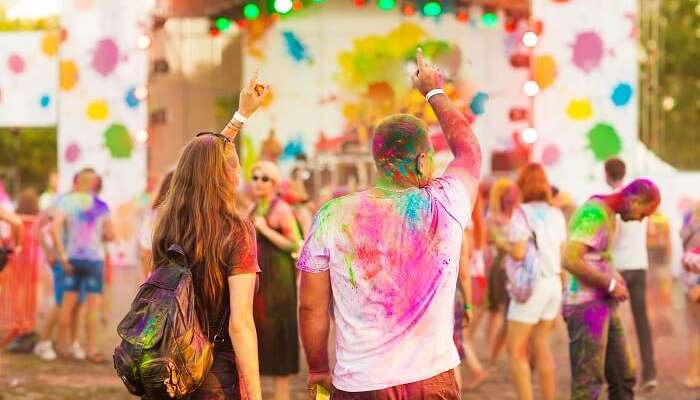 Having organized a splendid Holi party in 2020, 99Hikers is expected to come up with an even better Holi celebration in resort near Mumbai. In partnership with the Green Palm resorts, 99Hikers had organized a luxurious Holi party which included a 2 day stay in the opulent property along with elaborate meals, Jeep ride, bonfire, music, and numerous activities.
Location: Arnala Beach, Virar, Palghar, Thane
Entry Fee: INR 2,300 per person
Suggested Read: Holi In Udaipur: All You Need To Know About This Royal Affair
8. Rang Mohalla 2020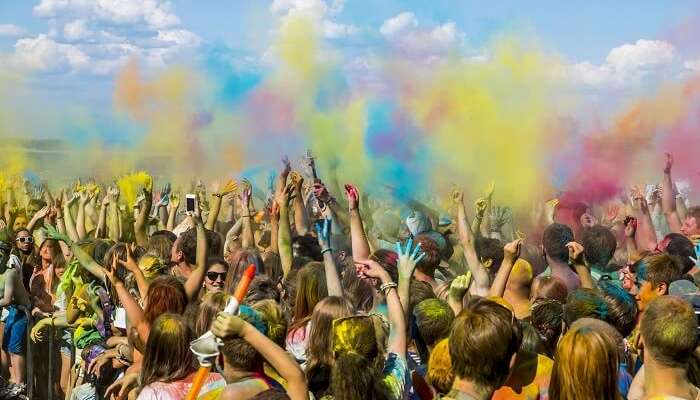 With an overwhelming response, and a huge success last year, the Rang Mohalla festival is again expected to rock the city with their unique style of celebration. Featuring performances from Bollywood celebrities, and popular DJs along with live dhol, village theme setup, photo booth, rain dance, unlimited food, drinks (non-alcoholic), and special colour bombs, the 2020 Rang Mohalla festival was one of the most talked about events of Holi in Mumbai.
Location: Datta Krida Prabodhini Ground, Goregaon-Mulund Link Road
Suggested Read: 8 Spectacular Places Near Mumbai People Didn't Know About
9. Adlabs Imagica Holi Bash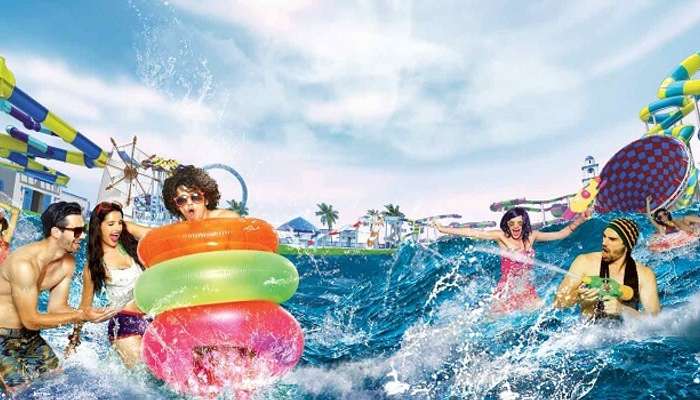 Adlabs Imagica was a host to one of the most exciting events of Holi festival in Mumbai in 2020. The illustrious theme park had organized a sensational Holi party featuring a live DJ event along with access to thrilling rides, sundowner rain dance, delectable cuisines, and unlimited fun for kids as well as adults. So, get ready to have a blast with your family!
Location: Adlabs Imagica, Khopoli, Mumbai
10. Colour By The Bay At Marine Drive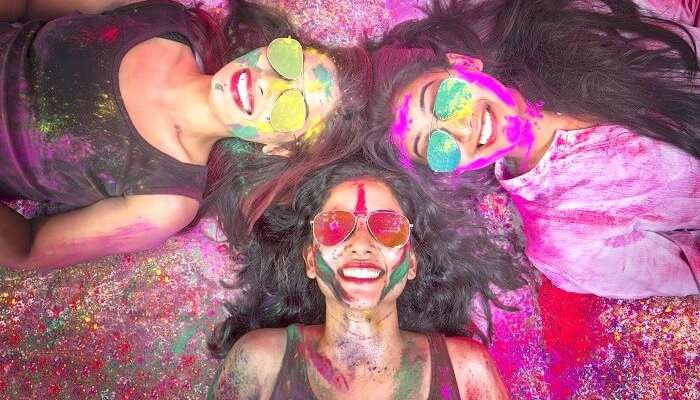 Last year, Holi in Mumbai was adorned by this lit festival at Marine Drive. Featuring renowned DJs, live acts, flea markets, adventure zones, engaging games, and lots of fun, the 7-day "Colours By The Bay", festival was a highlight of Holi celebrations in Mumbai, and people are eagerly waiting for another edition of this flashing event this year.
Location: Marine Drive, South Mumbai
Further Read: Mumbai Maiden: The Much-Awaited Cruise On City's Shore Is Here
All set to witness the vibrant celebrations of Holi in Mumbai? Plan a trip to Mumbai and book your tickets to these festivals as soon as possible, else you would regret missing out on such exciting opportunities. And if you know of more such places in and around Mumbai, do let us know in the comments section below. Have a happy Holi!
Frequently Asked Questions About Holi In Mumbai
Q. How should I prepare for Holi?
A. Buy some white clothes, colors and apply oil on your hair so that the chemicals in the colors won't harm your hair. You can even buy natural colors which won't harm your body.
Q. What is the importance of Holi?
A. Holi is celebrated to mark the onset of spring season. Holi is an important festival as it is celebrated as a symbol of victory of good over evil.
Comments
comments