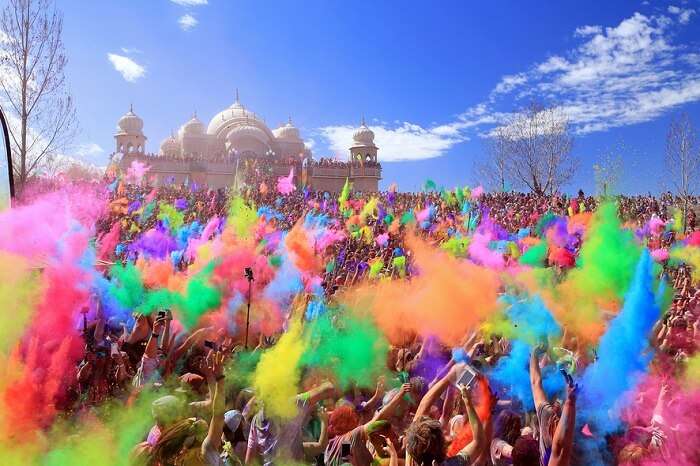 The most colorful festival of the year is back again and this time, in 2019, the Holi parties in Delhi are gonna be better than ever. Here are some of the most happening places in town where you can enjoy the vibrant festival of colors with a 'Dilliwala twist'.
A joyous festival that signals the end of winters and a welcome to spring, Holi events in Delhi are some of the most awaited celebrations for the city. An epic mixture of music, games, colors, food & drinks, and social interaction attract not only the locals but also a ton of foreign tourists who specially visit India for the festival of Holi which falls on 21st March this year.
Top 6 Holi Parties In Delhi (2019)
Holi is a major festival of India and is celebrated with great enthusiasm. Here are some of the most talked about places for enjoying the Holi festival in Delhi, India:
1. Holi India Color Festival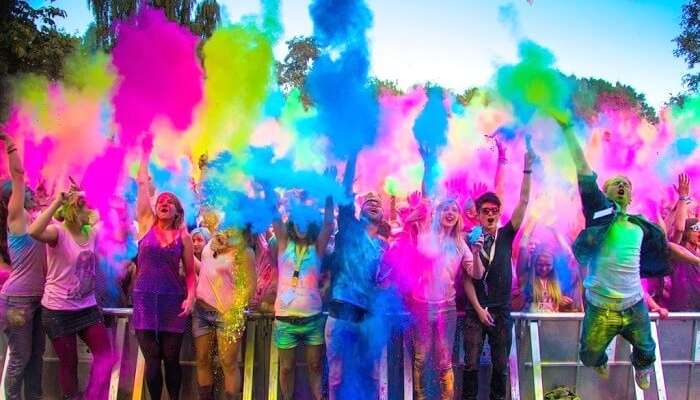 A festival that takes place on an international scale, Holi India Color Festival has become a popular event for travelers worldwide. The proof of its popularity lies in the fact how the festival has grown in popularity and now takes places in Europe, North America, and Southeast Asia.
Where: Golden Triangle Tourist Circuit, New Delhi
When: 20th to 21st March, 2019
Price: Yet To Be Announced
Must Read: 19 Famous Festivals Of India To Bring Your Life Into A State Of Exuberance
2. Balam Pitchkari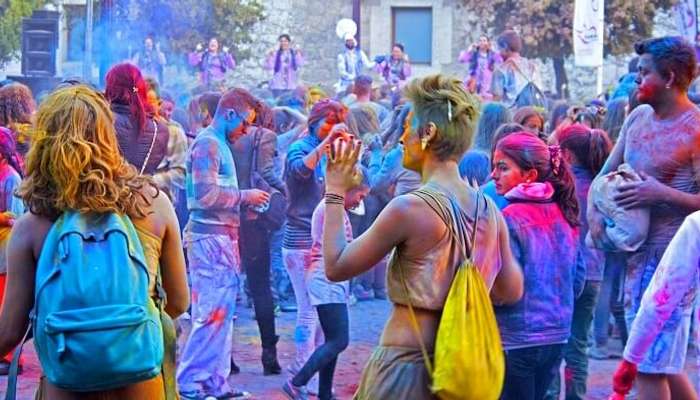 Farmhouses on the outskirts of the city are often the perfect place to celebrate a festival like Holi on a relatively smaller scale. One of the most happening holi parties in Delhi takes places annually at Buddh Farms in Noida. Last year, the event called 'Balam Pichkari'- that included a host of niceties like a rain-dance party, EDM, pool access, and a festival ground created a big splash amongst party goers in Delhi.
Where: Yet To Be Announced
When: 21st March, 2019
Price: Yet To Be Announced
Suggested Read: Know More About The Celebrations Of Holi In India In 2019
3. Rang Leela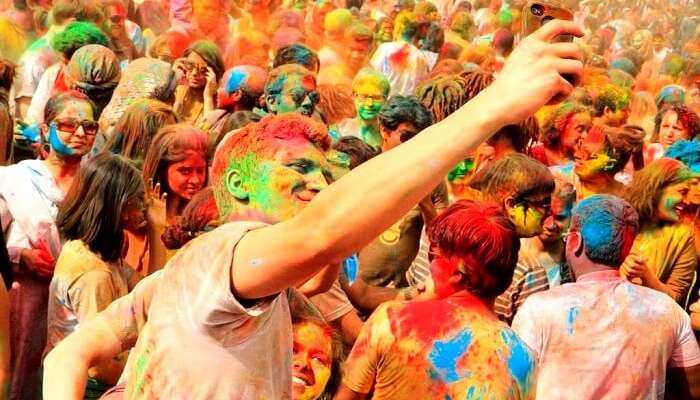 The best holi party in Delhi for lovers of the festival and dance music should definitely head the Rang Leela Festival at The Friends Republic Cafe in Gurugram. It is an incredible 12-hour long BYOB party that lets you indulge in a holi celebration, rain dance, live Bhangra performance, camel & baggi ride, and a variety of authentic Indian dishes like Gujiya, and Pan to tingle your taste buds.
Where: Yet To Be Announced
When: 21st March, 2019
Price: Yet To Be Announced
Suggested Read: 50 Exhilarating Tourist Places In Delhi For Your Next Soothing Vacation In 2019
4. Holi Moo Festival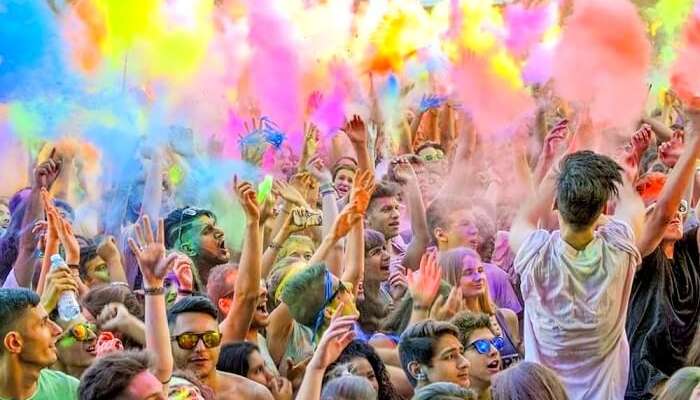 The organizers of this festival like to term this event as an underground movement that brings together like-minded artists, musicians, and people for an annual gathering in New Delhi. Holi Moo Festival has more than a decade of experience behind them in organizing this event that has multiple stages, herbal colors for celebrating, and delicious food that takes the experiences to a whole new level.
Where: Jhankar Lawns, Asiad Tower, Asiad Village, New Delhi
When: 21st March, 2019
Contact: +91 1141045740
Price: INR 2,500 onwards
Suggested Read: 15 Festivals Of Delhi To Attend In 2019 For A Food, Shopping & Cultural Extravaganza!
5. Unite Holi Music Festival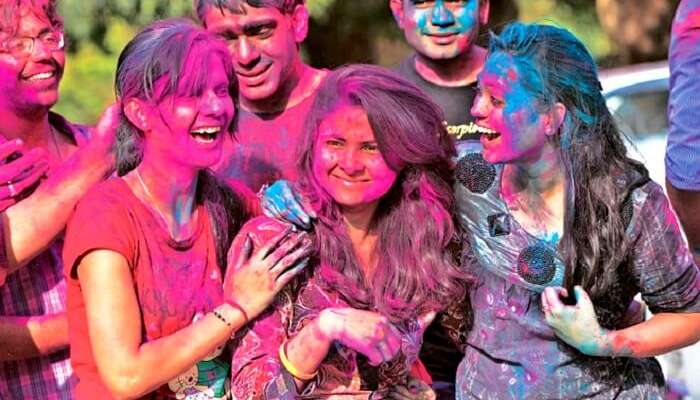 For the festival of Holi, a grand celebration of colors, music, and cultural festivities kicks off at the iconic Jawaharlal Nehru Stadium in New Delhi. One of the biggest Holi parties in Delhi, Holi Music Festival Season 2 boasts of hours of music, multiple large stages, water activities, best artists, and a gathering that generally goes upwards of 5000.
Where: Jawaharlal Nehru Stadium, New Delhi
When: 21st March, 2019
Price: INR 799 to INR 1,499
Must Read: 13 Adventurous Places In Delhi NCR That Will Make Your Heart Skip A Beat
6. Holi Sangria 2019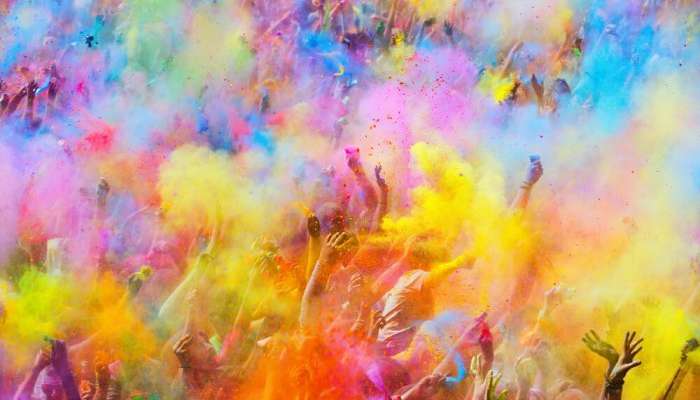 Hosting some of the top DJs on the floor, Sangria 2019 will be a holi party like none other that you have attended till date. With the famous music of all genres, mouth-watering delicacies, and gorgeous colors in the air, it will set your mood to the best. Just make sure you're there with your gang because unlimited fun awaits you all!
Where: The GameForest Club, Archview Drive, Sector-58, Gurugram
When: 21st March, 2019
Price: INR 1000
Further Read: 15 Winter Festivals In India You Must Attend
So many convincing reasons for you to welcome spring this year with a Holi festival party in Delhi. So plan a trip to Delhi, gather your friends, sound out the alarms and assemble your squad for an unforgettable celebration this vibrant festival deserves.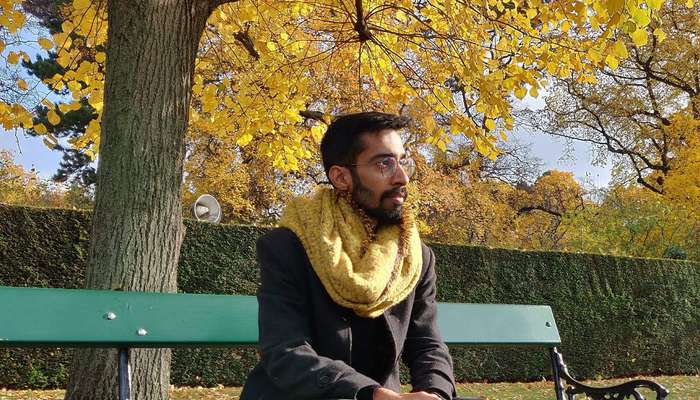 Comments
comments