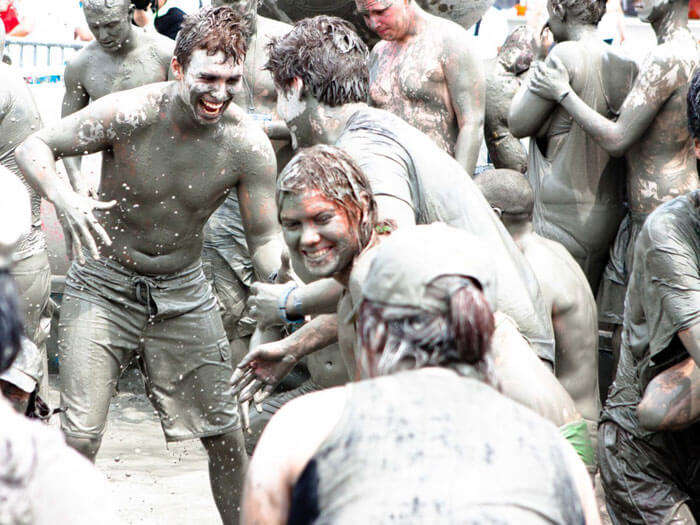 The city of dreams, the entertainment hub, and the best of nightlife – Mumbai is the city where life is always fun. Full of charismatic Mumbaiya people and dreamer outlanders; the city is full of various experiences, which you might not get to live anywhere else in the country. But to experience them you must know of the most fun places in Mumbai, and that's exactly why we come into the picture. Here's all the help you to make your day/stay in Mumbai absolutely memorable!
15 Fun Places Visit In Mumbai
Mumbai has a plethora of to explore but there a few places that you may not find on any of the popular list of tourist attractions. These places offer a variety of unique experience. Here is the perfectly curated list for you to have an enticing vacation in Mumbai. Keep scrolling down to know more about the fun places to visit in Mumbai.
1. Juhu Airport – For A Helicopter Ride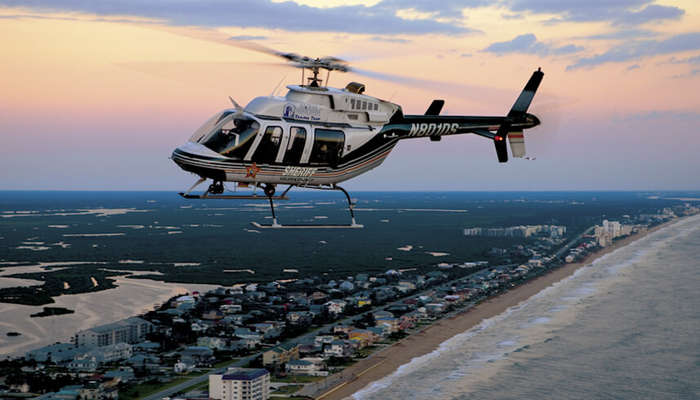 Image Source
Sounds super luxurious, right? It is! Hop onto a chopper and zoom over the city. Enjoy the panoramic views and feel the thrill. You'd surely remember it for a long time. Seems like a sure fun thing to do in Mumbai? If yes, book here. For a shared and economical ride, check YAS. Maximum 3 people are allowed in one ride.
Location: Juhu Road, Juhu, Mumbai, Maharashtra 400056
Opening Hours: 10 am to 5 pm
Ticket Price: INR 9145 per person
23 Reasons I Would Rather Be From Mumbai Than Anywhere Else In The World
2. Powai – Hub Of Adventure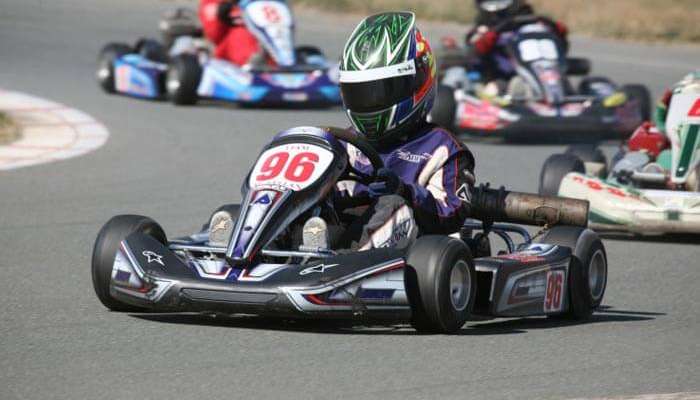 Image Source
Racing dreams come true at Powai's famous go-karting track. With proper gears and wears, it's an amazing feeling to be behind the wheel. Also, there are Zorbing, rock climbing, paintball and plenty fun things to do in Powai. Make sure you choose days with pleasant weather so as to save yourselves from the scorching sun.
Location: Mumbai Suburban, Maharashtra
Opening Hours: Throughout the day
Ticket Price: NA
3. Essel World – A Popular Amusement Park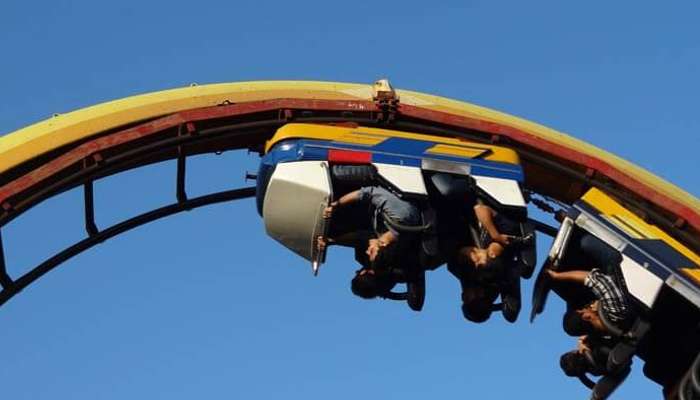 Image Source
There are several amusement and water parks in Mumbai but one of these places has been in our childhood memories. Essel World is a thrilling amusement park that comprises a terrifying haunted house, a splashy water kingdom, and an Essel World Live. Chill out, hang around watching people take exciting rides or indulge in adrenaline rushing rides. After all, it is rated as the top among the places to visit in Mumbai for kids and families, not for anything.
Location: Essel world Amusement Park, Gorai, Mumbai, Maharashtra 400092
Opening Hours: 10 am to 7 pm
Ticket Price:
For Water Kingdom – INR 950 for adults and 600 for children
For Amusement Park – INR 850 for adults and 500 for children
17 Romantic Places Near Mumbai For A Secluded Slip In 2022
4. Goregaon Film City – Explore Behind The Scenes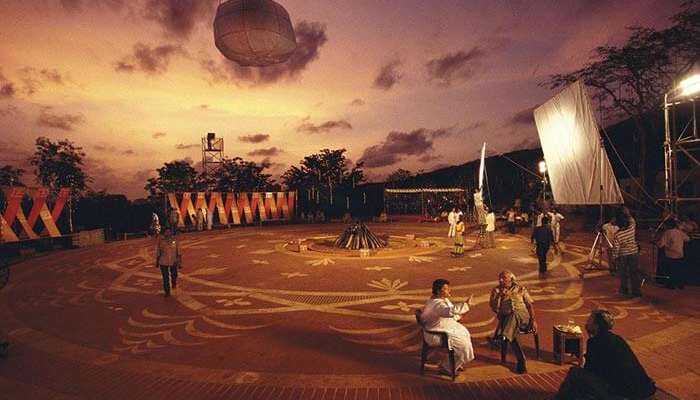 Image Source
Who can think of Mumbai without a glimpse of Bollywood and movies in their thoughts? It is one of the fun places in Mumbai for adults where you get to see the set of 'Bajirao Mastani' at one side, and 'Singh Is Bling' on the other. Feel the historical world while standing few feet away from the ultra-modern movie sets. Adorned with artificial mountains, fake lakes, bogus villages and cities, and unreal gardens, the place is full of life and always vibrating with activities. 
Location: Film City Rd, Film City Complex, Aarey Colony, Goregaon, Mumbai, Maharashtra 400065
Opening Hours: Throughout the day
Ticket Price: INR 499
5. Nashik – For Its Mad Mud Parties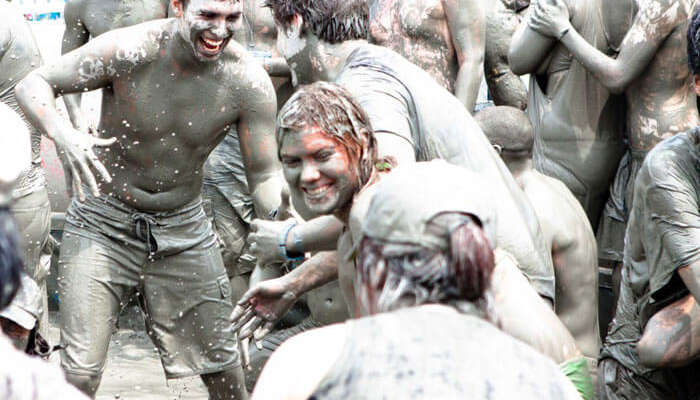 Image Source
Slinging mud at each other will always be fun no matter how old we grow. Brace yourself and visit this craziest of the fun places near Mumbai. Overcome the 12-point obstacle course, test yourselves in Chocolate Wrestling, or relax in acoustic music session. The distance is so less that you would not even feel being outside the city.
Location: NA
Opening Hours: Throughout the day
Ticket Price: NA
Top 38 Weekend Getaways From Mumbai For The Love Of Traveling In 2022
---
Planning your holiday but confused about where to go? These travel stories help you find your best trip ever!
---
6. Sanjay Gandhi National Park – Forest Trials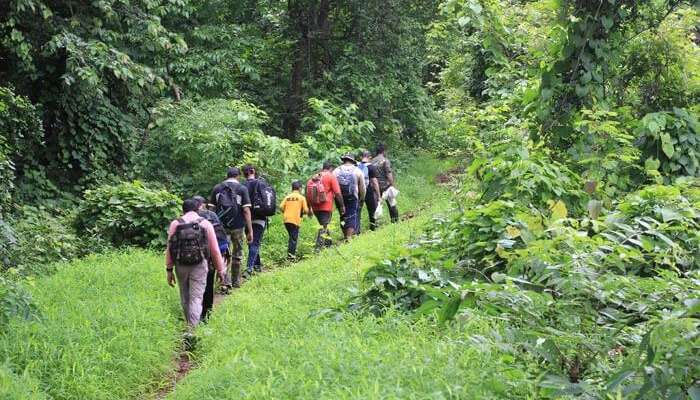 Image Source
Looking for more fun activities in Mumbai? Also known as Borivali National Park, it's a go-to haunt for enthusiastic nature lovers. Spread over 104 sq km, its varied topography attracts many people to its fresh and calm environment, right at the heart of hustling city. It is perfect to try fun activities in Mumbai which are close to wilderness; like Tiger Safari, Lion Safari, Kanheri caves exploration, toy train ride and boating.
Location: Western Express Hwy, Borivali East, Mumbai, Maharashtra 400066
Opening hours: Park is usually open till 6.30 pm
Ticket price: INR 58
Website
7. Colaba Causeway – Mumbai Cycling Tours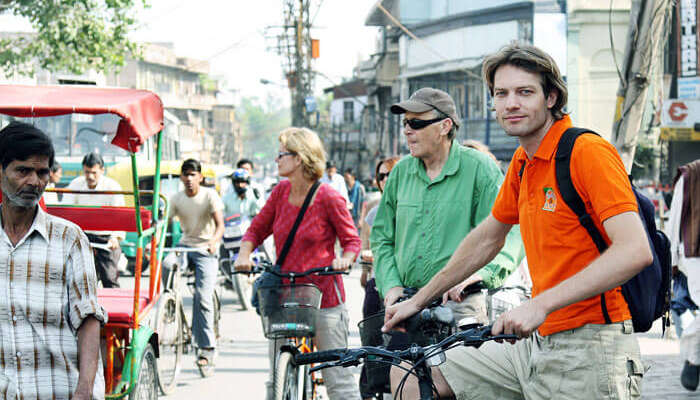 Image Source
Looking for some fun things to do in Mumbai which are eco-friendly and good for health too? Bingo. Cycling tour of the city is the thing for you. Tread your way smoothly through the pathways of urbane Mumbai. Look around, observe the lives of others, witness the historical places, and take in the beautiful views. Drop in for a hearty breakfast at the some café or bistro. After lazing around for a bit, continue your journey to new explorations. You will get to see the best places for fun in Mumbai, at your own pace. Stop over or pull through. The journey ends with a sweet experience which will be memorable to you always.
Location: Kailash Parbat Restaurant in Colaba (Starting point)
Opening Hours: Throughout the day
Ticket Price: No entry fee
12 Hotels Near Mumbai: Perfect Stay At The City That Never Sleeps
8. Kala Ghoda Art Precinct – For Amazing Art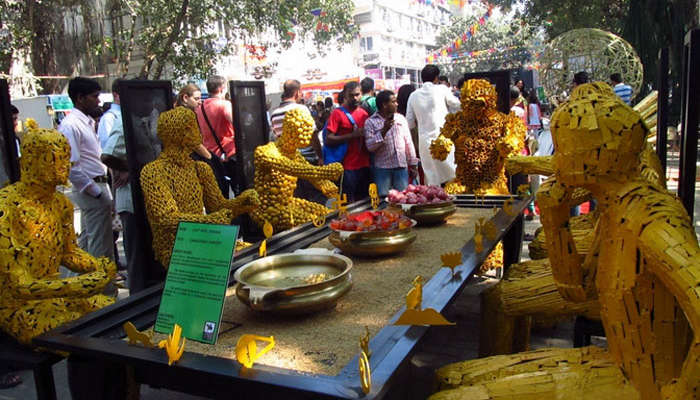 Image Source
A fun place in Mumbai for art and culture lovers, Kala Ghoda Art Precinct is named after the imposing black statue of King Edward VII on his horse. Now a hub of art galleries, quaint boutiques, colonial cafes, art museums, and educational institutes let you reminisce the old-world of British rule. The gothic architecture and area design are influenced by British. Buy yourself a modern chunk from the Kala Ghoda Pavement Galley, where promising young artists showcase and sell their pieces for some really good prices. Don't forget to click a selfie with the grand fountain, facing Regal Cinemas, in the background.
Location: Mahatma Gandhi Road, Mumbai, India
Opening Hours: Throughout the day
Ticket Price: INR 20
9. Maharashtrian Seafood – Taste The Best Flavours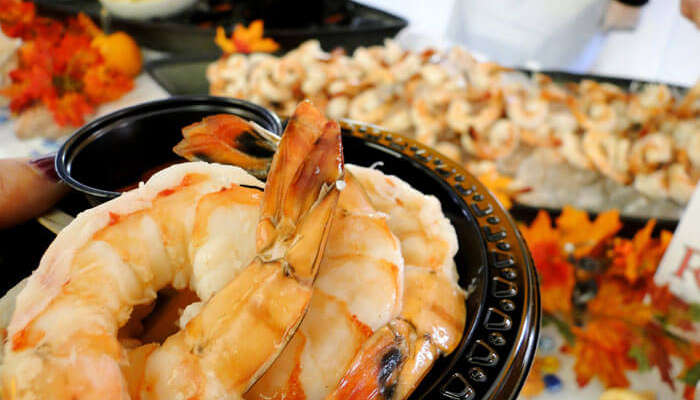 Image Source
Known for its wonderful food culture, there are numerous restaurants in Maharashtra that offer the best and authentic tastes of their cuisine. And t's a crime to not try the yummilicious authentically seasoned seafood in iMumbai. Visit various fun places in Mumbai to try their seafood specialties. Juicy, crispy, crumbly layers and heavenly tastes…now this is what we are talking about.
Gajalee – Located in Vile Parle East, this place attracts foodies for its delectable Bombil Fry and Bombay duck. A bit high on the price, the joint is considered to be one of the fun places in Mumbai for the food-lovers.
Pratap Lunch Home – Just five minutes from Hutatma Chowk in Fort, this Mangalorean seafood restaurant is a foodies' heaven. Its prawn's specialties are the talk of the food-town. Also try their Surmai Tawa Fry and Crab Tandoori. The mouthwatering aroma and heavenly taste here will melt your tastebuds.
Mahesh Lunch Home – The popular seafood chain is a hub for trying the delight which we conveniently call as seafood. The exotic delicacies and delectable Mangalorean beverages are simply yummy. Try out their lobster and crab dishes. Don't fret over what fun things to do in Mumbai, because what better way than to indulge in some exotic and heavenly food.
Location: Some of the best places to try seafood in Mumbai
Opening Hours: Throughout the day
Ticket Price: Depends upon the restaurant
Street Food In Mumbai: 18 Delicious Cuisines You Must Try In 2022!
10. Mahalaxmi Race Course – Watch A Race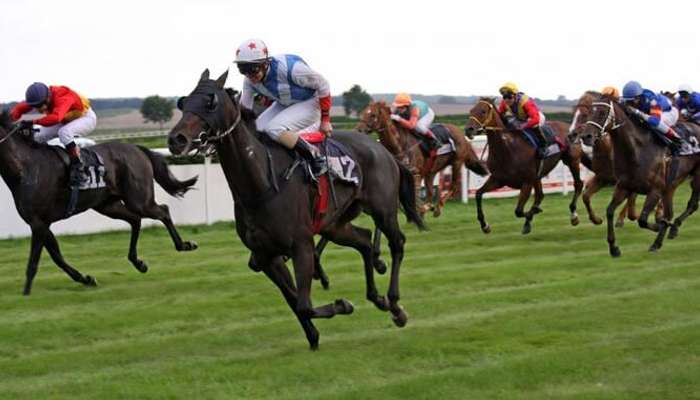 One of the elite Mumbai fun places, Mahalaxmi Race Course is a 2,400 meter long racing spot where you can have some adult lively fun. Gamble, legally, over the horses and feel like a don from old Hollywood movies. Approach any of the counters and splurge in some real betting. The minimum amount is INR 10. Bet in small denominations; so that, even if you lose, it will be all in fun and not on a serious footing.
Location: Dr E Moses Marg, Royal Western India Turf Club, Mahalakshmi Nagar, Mumbai, Maharashtra 400034
Opening Hours: 5 am – 9 am and 4 pm – 8 pm
Ticket Price: NA
Rejuvenate Your Body And Mind With These Top 10 Adventure Sports In Mumbai In 2022!
11. Versova Beach – A Phoenix Beach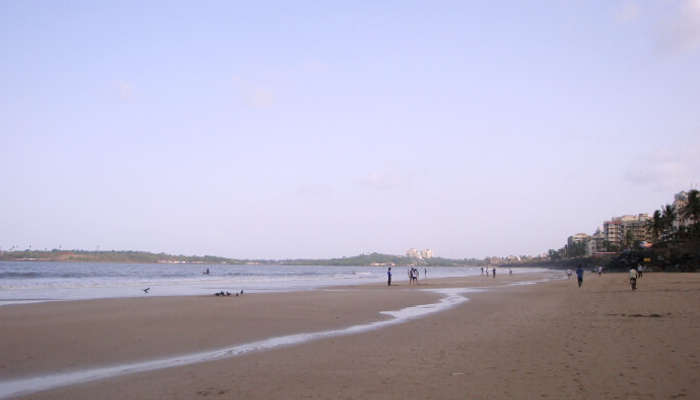 Versova Beach is one of the best places to see in Mumbai. It is an extension of the popular Juhu Beach but is usually lesser crowded. There is a creek that separates both these beaches. Because Versova is a fishing village, you get to see a lot happening in this shoreline. The fishermen tribe or the Kolis are settled around the beach. Versova Beach used to be covered with trash in the past but the efforts by an activitis and public brought about a drastic change. The beach has come alive in all its glory and is now one of the best beaches in Mumbai.
Location: Near Juhu Beach and ISKON Temple, Mumbai, Maharashtra
Opening Hours: 10 am to 7 pm
Ticket Price: No entry fee
12. Mount Mary Church – An Ancient Church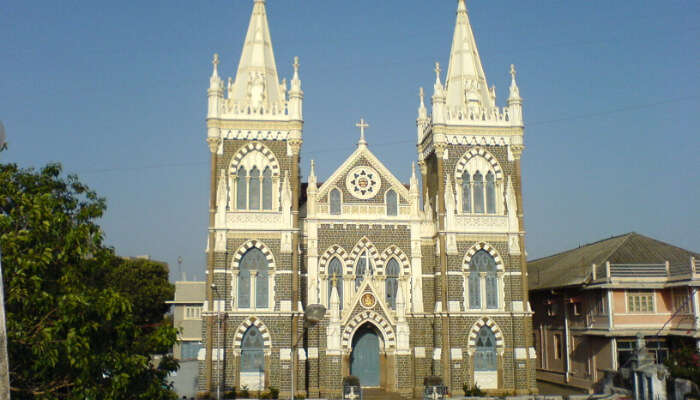 Mount Mary Church is the common name given to the revered Basilica of Our Lady of the Mount. This grand ancient church has become one of the popular Mumbai tourist places. This beautiful basilica is dedicated to Mother Mary. A roman catholic church, it constructed in the Gothic Revival architecture. 
Location: Mt Mary Rd, near Shanti Avedna Sadan, Mount Mary, Bandra West, Mumbai, Maharashtra 400050
Opening Hours: 6:30 am to 8:30 pm
Ticket Price: No entry fee
Camping Near Mumbai In 2022: 20 Spots To Escape City Life & Kick Back
13. Lokhandwala Market – For Shopping And More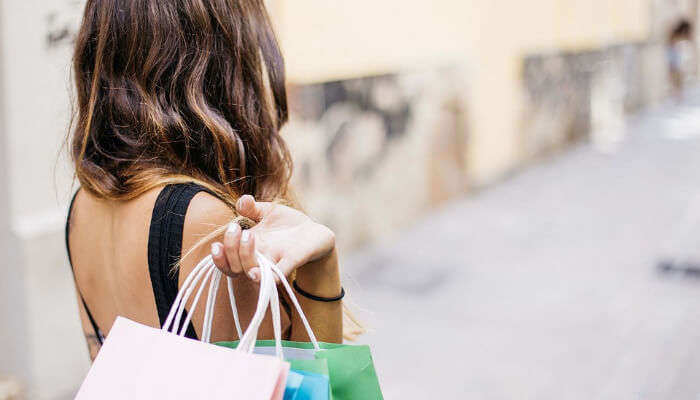 Lokhandwala Market is among other interesting Mumbai tourist places that one must not miss. This is one of the best places to experience shopping in Mumbai. Apart from a variety of products that you get to buy at this market in Lokhandwala, there are also several food stalls from where you can taste flavourful Maharashtrian street food. 
Location: Main Rd, Lokhandwala Complex, Andheri West, Mumbai, Maharashtra 400053
Opening Hours: 11 am to 11 pm
Ticket Price: No entry fee
14. Mahakali Caves – Ancient Buddhist Caves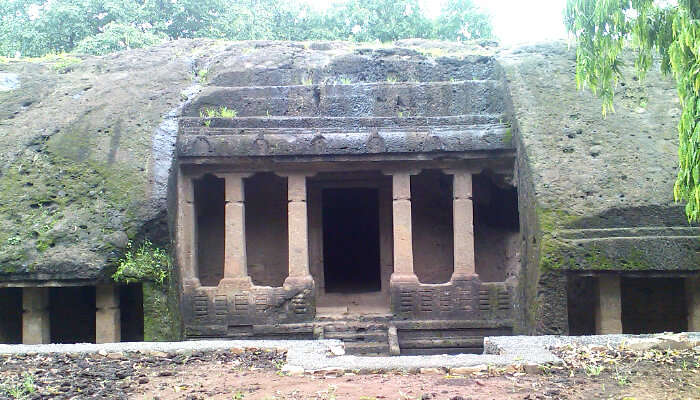 Mahakali Caves is one of the best places to see in Mumbai. These striking cave clusters are also known as Kondivite Caves. They are a collection of 19 structures that were carved out from rocks. Mahakali Caves were constrcuted over the period of 1st to 6th century. The main cave houses rock cut figures of Lord Buddha and some stupas. It is interesting to see the several rock idols of Buddha decorating these ancient caves.
Location: Mahakali Caves Rd, Sunder Nagar, Andheri East, Mumbai, Maharashtra 400093
Opening Hours: 9 am to 6 pm
Ticket Price: INR 20
7 Interesting Places To Visit In Mumbai In May To Feel Like A True Mumbaikar!
15. Veer Mata Jijabai Bhosale Udyan And Zoo – Oldest Public Gardens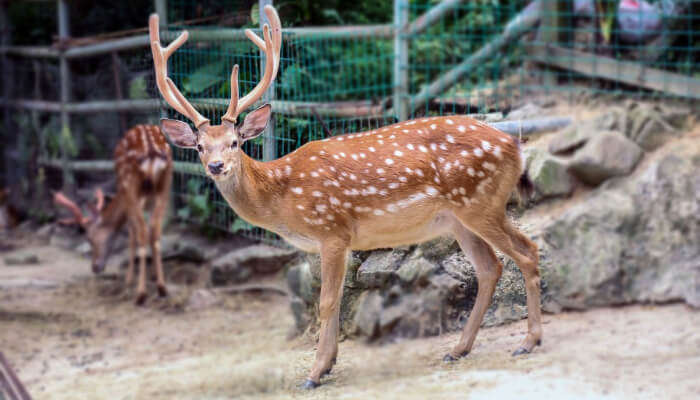 Veer Mata Jijabai Bhosale Udyan And Zoo or the Byculla Zoo is one of the best places to visit in Mumbai. Located in South Mumbai's Byculla neighbourhood, this zoo-garden coveres an area of 50 acres. Once known as Victoria Gardens, it takes pride in being one of the oldest public gardens of Mumbai. Veer Mata Jijabai Bhosale Udyan And Zoo is a great place to spend the weekend with family, relaxing in the gardens and interacting with the animals.
Location: 91A, Lalbaug Flyover, Byculla East, Near Byculla Railway Station, Mumbai, Maharashtra 400027
Opening Hours: 9 am to 5 pm
Ticket Price: INR 20
20 Road Trips From Mumbai That Must Be On Every Traveler's Bucket List In 2022
Too much information and too less fun. So just get going and Book your next trip to Mumbai. Head to these fun places in Mumbai and You won't be disappointed! You can also get your itinerary customized and visit the above mentioned places on your next trip. 
For our editorial codes of conduct and copyright disclaimer, please click here.
Frequently Asked Questions About Fun Places In Mumbai
What can we do in Mumbai at night?
There are various fun things to do in Mumbai at night. One can go on a night cycling trip, enjoy live music events, relax on Juhu beach, go-karting at Smaash.
Is Mumbai safe at night?
Mumbai is one of the safest cities in India. People here are crazy party animal and start their party much later than 9PM.
What is the ticket price for Essel World?
The ticket price for Water Kingdom at Essel World is INR 950 for adults and 600 for children. For amusement park, it is INR 850 for adults and 500 for children.
When is the best time to visit Mumbai?
The best time to visit Mumbai is between October and March. The mild winter makes an ideal time for tourists to visit. Summers can be hot and humid and during the monsoon, the city receives heavy rainfall.
When is the best time to visit Sanjay Gandhi National Park?
One can enjoy the beauty of nature at Sanjay Gandhi National Park throughout the year. It is a must-visit place for all nature lovers.
What is the starting point for cycling tours in Mumbai?
The cycling tours in Mumbai starts from Kailash Parbat Restaurant in Colaba. The group size is of 2 to 7 persons. It is one of the best things to do in Mumbai and of course for the health too.
What are the famous shopping places in Mumbai?
Mumbai is more known for its designer shops and malls rather than the market. The everyday carnival of the Colaba Causeway market, Chor Bazaar, Crawford Market, Kala Ghoda Art Plaza Pavement Gallery and Zaveri Bazaar are a must-visit for one of a kind shopping experience in Mumbai.
---
Looking To Book An International Holiday?
---
People Also Read:
Places To Visit In Dwarka Places To Visit In Kollam Places To Visit In Dandeli