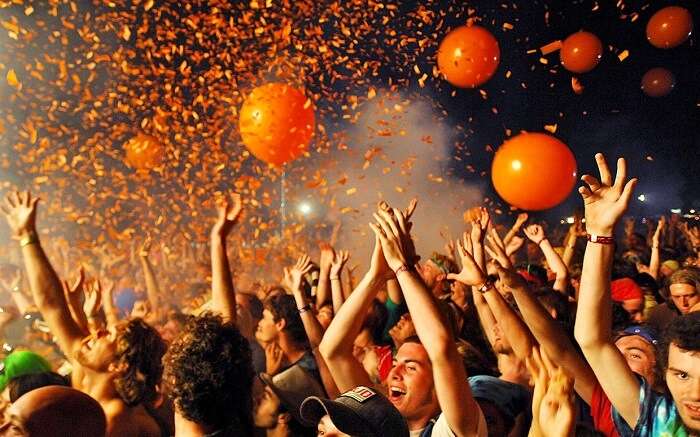 Our capital city, also known as 'Dil Walon Ki Dilli' is not only famous because of its people and their lifestyle, but also because of the coolest festivals that happen throughout the year in the city. Be it the popular festivals of Delhi, or the shopping and cultural events, every celebration has a touch of swag and zest to it. From religious festivals to artsy exhibitions and happening music fests, Delhi has got it all. So, if you're here for a trip or already take pride in being a Delhiite, make sure you strike these 19 festivals in Delhi off your bucket list in 2021.
19 Famous Festivals Of Delhi You Must Attend
Check out the list of best festivals of Delhi that you should definitely attend while you are exploring Delhi. Keep scrolling down, read about, and make your own list of festivals in Delhi that you feel you ought to attend.
NOTE: The below mentioned dates are tentative, confirmed dates are yet to be announced.
1. The Grub Fest
Being one of the best and biggest food festivals of Delhi, The Grub Fest is a must-attend for every foodie. With delectable delights right from the kitchens of some of the most renowned restaurants, good music and performances, this fest sure keeps you entertained. Plan a visit with your friends, indulge in some mouth-watering desserts, fill your foodie baskets and let your tummy bloat with happiness.
Famous for: The Grub Fest is known for bringing the best of food, music, and entertainment under one roof.
Where: JLN Stadium, New Delhi
When: The festival keeps happening once every two to three months. Mostly, the festival is organised in the first week of November
Cost: Entry ticket for one day costs INR 300 for a person. Everything from food to drinks is excluded.
Website
The Ultimate Guide To A Kickass Nightlife In Delhi In 2022
2. NASVI Street Food Festival
With its yearly street food festival, the National Association Of Street Vendors Of India takes your love for street food to the next level every time before the year ends. This is one of the best festivals in Delhi, which brings together 150 food stalls and around 300 lip-smacking cuisines from all across India. The festival attracts a good number of foodies every year and keeps you entertained throughout the day with its fun activities and music performances. And if you're lucky enough, you might just bump into Celebrity Chefs Kunal Kapur and Sanjeev Kapoor.
Famous for: This three-day festival is famous for giving you the taste of street food from the 29 states at a very pocket-friendly price.
Where: JLN Stadium, New Delhi
When: 25-29 December 2021.
Cost: While the entry ticket costs about INR 80, the food is priced from INR 30 to INR 250.
Website
3. Asian Hawkers Market
The Asian Hawkers Market is the most unique and one of its kind al fresco food festivals of Delhi that you must attend if your taste buds crave Asian cuisine. With a variety of dim sums, tempura, sushi rolls, pork buns, stir-fries, and much more, this market offers you the best of Chinese, Japanese, Thai and Southeast Asian. Apart from exquisite culinary delights, this festival also boasts music performances, a kid's area, and stylish merchandise and jewellery stalls. You can either visit this three-day festival with your friends or plan a day out with your family.
Famous for: This festival brings the best of pan Asian food and is one of its kind on Delhi's decadent food calendar.
Where: Select CityWalk, Saket, New Delhi
When: 23rd-25th Nov 2020
Cost: NA
The festival happens twice a year, mostly in February and October. So, this is one of the upcoming festivals in Delhi that you can definitely attend this year.
79 Tourist Places In Delhi In To Witness The Capital City To The Fullest In 2022
4. Great Indian Food Festival
Amritsari chhole kulche, Rajasthan's dal baati, Mumbai's paani puri, and Delhi's paneer tikka. Salivating already? Well, if spicy food makes you go weak in the knees, this is the place to be. One of the most iconic food festivals of Delhi, the Great Indian Food Festival is your easy-on-the-pocket with the most delicious street food from over 12 states event, that will surely leave you smitten. Relish everything toothsome by heading here early in the day.
Famous for: This festival is known for bringing all of India's favourite cuisines under one roof.
Where: Dilli Haat, Pitampura, New Delhi
When: The festival usually happens between November to January.
Cost: While the entry to this upcoming festival in Delhi is absolutely free, unfortunately, the food isn't.
5. The Palate Fest
This famous food festival turns acres of land in Nehru Park into a foodie's paradise, and there is absolutely no reason why one wouldn't fall in love with the food here. It not only offers you the finest culinary delights but brings it from the top 50 restaurants in the country. So, Elma's, Indigo Deli, or Jamie Oliver's will no longer be a dream. Apart from good food, the fest also has a market square to shop gourmet products, and cooking sessions with renowned celebrity chefs. The Palate food is a vibrant and renowned Delhi festival. So, do dive into this haven of food with your foodie mates.
Famous for: This festival in Delhi is known for celebrating food in a classy way by bringing fancy restaurants and celebrity chefs on board.
Where: Nehru Park, Delhi
When: This festival mostly happens in February or November.
Cost: NA
Website
70 Incredible Places To Visit Near Delhi In 2022: Within 600 KM From The Capital
6. London Market
An annual extravaganza, London Market is undoubtedly one of the most popular shopping festivals of Delhi. This fashion souk lets you embrace your 'shop till you drop' attitude and is one of the upcoming festivals in Delhi that you must attend if you're a Shopaholic. From jewelry to clothes, everything fashionable to antique, colours to styles, there is something for everyone here. So, don't forget to plan a day out with your girls here. So, if you wish to enjoy shopping in Delhi, make sure to splurge at London Market.
Famous for: This market is a one stop shop for all Shopaholics.
Where: This market is being organized at Hotel Oberoi Maiden, Civil Lines.
When: This shopping festival keeps happening once in two to three months. The recent one is being held on 1st April, Saturday.
Cost: There are no entry charges for this exhibition.
---
Planning your holiday but confused about where to go? These travel stories help you find your best trip ever!
Real travel stories. Real stays. Handy tips to help you make the right choice.
---
7. Wedding Asia
One thing that really worries a woman during her wedding is her trousseau shopping. But with a plethora of wedding exhibitions happening in the city, Wedding Asia is one of the top shopping festivals in Delhi for you to stopover. With designer lehengas, and pretty and light ethnic wear in peach, pink, and red, this event has got everything a bride dreams of. And to top it all, you don't just get clothes here, but also gorgeous jewellery and stunning wedding invites.
Famous for: This Delhi summer festival is known for its designer and classic line of apparel & other things for people getting married.
Where: The Ashok Hotel, Chanakyapuri, Delhi
When: 22nd-25th Nov 2021
Cost: NA
Website
22 Adventurous Places In Delhi NCR That'll Make Your Heart Skip A Beat In 2022
8. Dastkar Nature Bazaar
A joint initiative of Delhi tourism and Dastkar, a leading Indian craft NGO, this bazaar is one of the must-attend festivals of Delhi. The bazaar looks pretty alive with its effort of making food meet craft and design, and natural and old school traditions meet contemporary style. It offers you great quality craftsmanship and an enriching shopping experience.
Famous for: This festival promotes the use of natural fibres and art.
Where: Andheria Modh, New Delhi
When: This year-round exhibition is open from March to September and October to February.
Cost: INR 20 per person.
9. Dastkar Asia Bazaar
Set up like a village, this bazaar is the ultimate place to shop your heart out and learn about different cultures. This Delhi summer festival brings together local artists and craftsmen from five different countries, and make it a memorable account for you with entertaining performances and enlightening workshops. Hand-embroidered suits, khurja pottery, fibre baskets, and wall paintings are a few of the famous things to shop from here.
Famous for: This bazaar lets you witness the craft and culture of five South Asian countries i.e. Nepal, Bhutan, Bangladesh, Pakistan and Afghanistan, all at once.
Where: Andheria Modh, New Delhi
When: 12-24th November 2021
Cost: INR 20
20 Free Things To Do In Delhi In 2022 On Your Trip!
10. The Fairytale'ss
One of the many famous shopping festivals of Delhi, this fashion, jewelry and lifestyle event is par expectations the moment you step in. Shoes, bags, dresses, makeup, etc., you name a thing and it will be here. Indulge in unlimited shopping, enjoy great discounts, and free entertainment activities to make the most of your shopping day.
Famous for: This exhibition is known for bringing multiple brands at one place for all the elite shoppers.
Where: Hotel Ashok, Chanakyapuri, Delhi
When: The recent fest is happening on 28th April, 2021
Cost: There are no entry charges for this event.
Website
11. New Delhi World Book Fair
Organized by National Book Trust, India, this is one of the best festivals in Delhi to attend. With a hall full of books' fragrance and knowledge, this fair has something for everyone from kids to housewives. No matter if you're a book lover or not, you should definitely visit here once in your life. It's the main festival in Delhi for all shopping enthusiasts across the National Capital Region.
Famous for: This world book fair is the second oldest after the Kolkata Book Fair, and is also a major event in the calendar of the publishing world.
Where: Pragati Maidan, New Delhi
When: November 2021 (The world book fair mostly happens at the beginning of every year.)
Cost: INR 30
Website
Turn Your Navratri and Dussehra In Delhi Into Epic Celebrations In 2022
12. The Delhi Flower Show
For nature admirers, heaven is right here. The Delhi Flower Show is India's greatest flower show exhibition and is also among the most major festivals of Delhi organized every year in the city. The festival showcases a wide variety of exotic flowers and organizes events like Summer Garden Competition, Foliage Plants Show, Chrysanthemum, Flower, and Dahlia and Gladiolus Show, etc. If you love flowers, then be sure to attend this event with your family or spouse.
Famous for: The show is known for showcasing an exotic variety of flowers
Where: Purana Quila, Delhi
When: 18th February 2021. The flower show is organized every February
Cost: INR 40-50
13. Qutub Festival
If you're still looking for Delhi cultural events on the internet, look no more. This three-day festival makes an effort to bring the spotlight back on the glory of the beautiful Qutub Minar and showcases various cultural art forms and performances against the monument as a backdrop. The three days of vibrant lights, music, and dance brings the ancient structure back to life. It is surely a spectacular moment to witness and has got every reason why you must tick this Delhi festival off your bucket list.
Famous for: This upcoming festival in Delhi is famous for bringing this historical place back to life through cultural performances and shows.
Where: Qutub Complex, Mehrauli, Delhi
When: 15-19th November 2021. The festival is celebrated every year during October or November
Cost: The entry is free
10 Affordable Holi Weekend Getaways From Delhi For 2022
14. Comic Con Delhi
This festival of Delhi is actually the city's biggest entertainment event, which not only attracts a large audience but also masses attention. The great lineup of artists, spectacular Cosplay performances, and merchandise stalls are a few of the many attractions here. Comic-Con is undeniably one of the most fun places in Delhi. If you're a comic lover or a superhero admirer, this festival is meant just for you.
Famous for: Comic con is famous for highlighting the comic world and bringing the superheroes a step closer to all the comic lovers.
Where: The venue for Comic Con usually changes every year.
When: yet to be announced.
Cost: NR 350
Website
15. Delhi International Jazz Festival
If jazz is the language you understand, then there's nothing better than this festival for you to attend. The Delhi International Jazz Festival brings together over 10 bands from different countries and the result is magical. This festival makes you fall in love with the nightlife of the city. So, if you're planning to attend a music fest with your friends, start with this one. Groove to the music, while you witness the magic happening right in front of your eyes at the best music festival in Delhi.
Famous for: This is one of the coolest music festivals in Delhi that brings a multiple numbers of bands from different countries on one stage.
Where: Nehru Park, Chanakyapuri, Delhi
When: This three-night festival usually happens at the beginning of the year (March) or the end (September).
Cost: NA
Website
32 Best Street Food In Delhi You Must Try In 2022 That Is Worth Every Calorie
16. Kite Flying Festival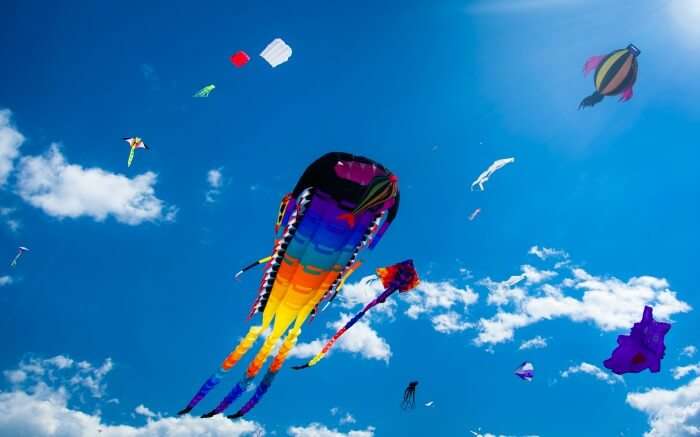 The Kite Flying Festival of Delhi is held on the same day as Makar Sankranti. Attending this super-vibrant and the high-spirited festival is definitely one of the most stimulating things to do in Delhi. The whole area above Palika Bazaar is decked up to commemorate this day. The green lawns and streets of Connaught Place are decorated with vibrant colours to attract an international as well as local audience who come in large numbers to participate. The sky is filled with kites of different shapes, sizes, and colours, making it one of the best Delhi festivals 2021.
Famous For: Colorful kites that fill up the sky
Where: Connaught Place, New Delhi
When: January 2021
Cost: NA
17. International Mango Festival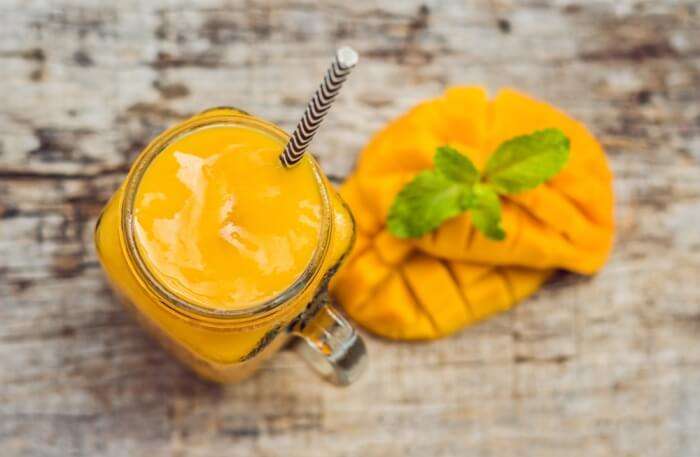 The International Mango Festival held in July each year is now amongst the most famous festivals of Delhi. As is obvious by the name, the festival is celebrated to welcome Delhiites' favourite fruit – the mango. The festivities involve a display of over five hundred varied varieties of native mangoes. Held in the expansive Talkatora Stadium every summer, this festival attracts both international as well as national tourists who come here in anticipation of tasting the juicy mangoes.
Famous For: Tasting different varieties of mangoes
Where: Talkatora Stadium
When: July 2021
Cost: There is no entry fee
55 Hill Stations Near Delhi One Must Visit In 2022 For A Peaceful Getaway
18. Lil Flea Delhi Edition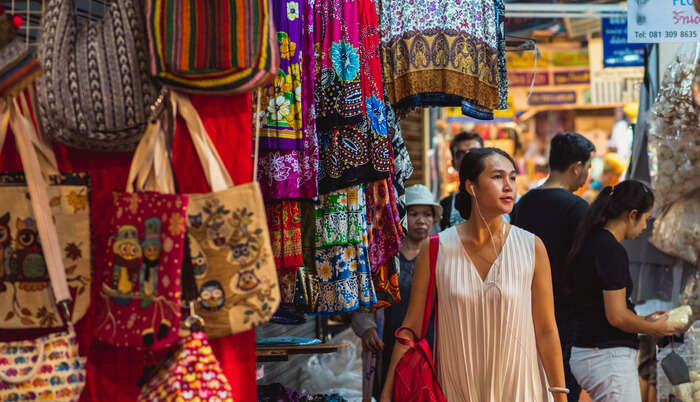 Last year, the youth of Delhi had gathered at the Jawaharlal Nehru Stadium to celebrate the fusion of fashion and food, and the mega event had turned out to be extremely successful. The quirky items sold here usually include clothing, home decor, footwear, skincare, furniture, bakery, stationery, and much more. Lil Flea is the perfect place to be if you're looking for something creative and catchy. With a promise to bring back the same enthusiasm and variety, Lil Flea is one of the most awaited upcoming fests in Delhi that will be returning next year as well. It's a massive space of happy faces and overflowing creativity of young artists who come forward to showcase their talent in the form of home-grown brands.
Famous For: Different home-grown brands of food and fashion
Where: Jawaharlal Nehru Stadium
When: November-December 2021
Cost: There is no entry fee
19. Horn-Ok-Please Street Food Festival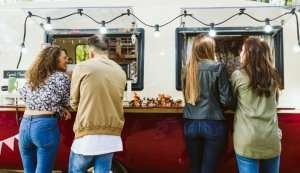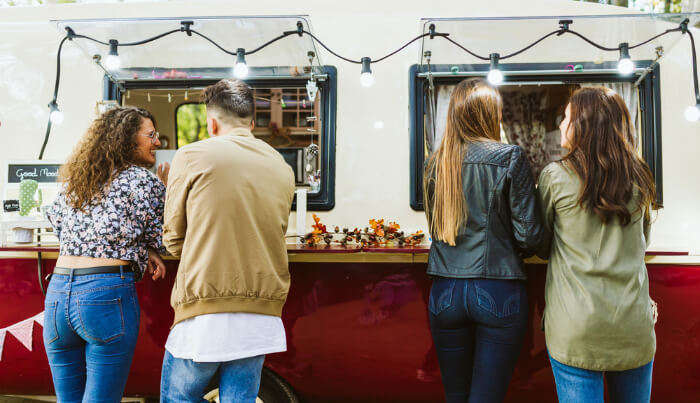 Horn Ok Please has been bringing the city's foodies together for the past 2 years and also put up a smashing show this year as one of the best Delhi festivals 2020. It's one of the most happening festivals celebrated in Delhi that the youth put together on a large scale to provide famous food trucks from around the city to showcase their talent on one big platform. For others, it's a fab opportunity to binge on your favourite desserts and dishes all in one place along with some hip music and games. An array of mouth-watering and scrumptious street food makes this festival one of the best places to eat in Delhi.
Famous For: Food trucks from around the city gather to offer a variety of fusion food to Delhi's youth
Where: Jawaharlal Nehru Stadium
When: November 2021
Cost: INR 149
22 Picnic Spots Near Delhi In Summer For A Quick Breezy Break In 2022
Apart from these popular festivals of Delhi, some new ones to look forward to are the Gobuzzinga's Momo Festival, Delhi Food Truck Festival, The Great Shahpur Jat Sale, and Riders Music Festival. And while the list can go on and on, let the foodie in you go on a gastronomical ride, shop your heart out, and attend some of the finest cultural festivals on your trip to Delhi already.
For our editorial codes of conduct and copyright disclaimer please click here.
Frequently Asked Questions About Festivals Of Delhi
What are the famous places to visit in Delhi?
There are quite a few places that are known as tourist attractions in Delhi. Some of them are Humayun's tomb, India Gate, Lotus Temple, Red Fort, Qutub Minar, Hauz Khas Village, national zoological park, Chandni Chowk, Akshardham Temple, Rashtrapati Bhavan, and many more such places. Notably, there are around 42 such attractions in Delhi.
What is the best weekend getaway near Delhi?
Delhi is surrounded by many beautiful places which can be a perfect weekend getaway from the city culture. A few of these places are Rishikesh, Manali, Kullu, Shimla, Kasol, and Auli. Every place comes with different attractions and one can enjoy nature and peace at its best in these places.
What is the ideal time to visit Delhi?
The best time to visit Delhi is during October and November or February and March because weather stays pleasant during these months otherwise Delhi enjoys too hot or too cold weather scenarios.
Which are the most-visited temples in Delhi?
Some of the temples where you must definitely visit include Akshardham Temple, Sri Kilkari Bhairav Temple, Gauri Shankar Temple, Hanuman Mandir, Lakshmi Narayan Temple, Hanuman Mandir, Mahabodhi Temple, and Ladakh Buddhist Vihara.
How many festivals are celebrated in Delhi?
There are about 20 major and minor festivals celebrated in Delhi. The Grub Fest, Great Indian Food Festival, and New Delhi World Book Fair are a few of the major festivals of the city.
What is the famous food of Delhi?
Delhi food is essentially a fusion of various other cuisines served across India. It does not have a cuisine of its own. You'll find everything from paranthas, rajma chawal, momos, idli sambar, dhokla, to pav bhaji in this hip city.
Which are the best nightclubs in Delhi?
Kitty Su, Prive, Club BW, Toy Room, MNKY Houz, Playboy Club, Summer House Cafe, Imperfecto Ruin Pub, and The Electric Room are the best nightclubs in Delhi where you can have a party.
What is Delhi best known for?
Delhi is famous for a variety of things. Some of the factors that draw people here include the food, markets, culture, gardens, monuments, festivals, and the youthful vibe associated with this city.
What is the famous dress of Delhi?
People in Delhi can be seen wearing all types of clothes from Salwar Kameez, Indian formals, western formals, dresses, suits, sarees.
Which is the folk dance of Delhi?
The most popular folk dance form in Delhi is the Bhangra. Bhangra is related to the spring harvest festival known as Baisakhi.
---
People Also Read
Festivals Of Mumbai Festivals Of Kerala Festivals Of Rajasthan