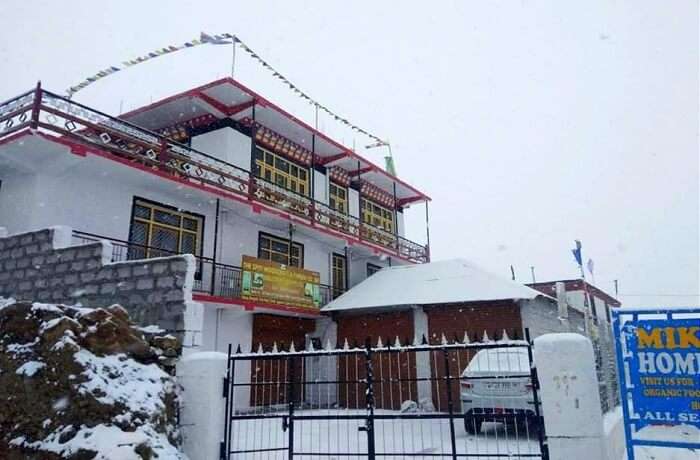 Amidst the beautiful Himalayan Range rests the land of Gods – Himachal Pradesh which has always been the favorite of all the travelers. Every summer or long weekend, tourists from all over the country come to enjoy the stunning views and bask in the goodness of warm local vibes. And it is due to these vibes that travelers have off lately started loving to stay at some of the most charming homestays in Himachal Pradesh.
Oozing out old world charm and offering all the comforts of a home to the travelers, check out these best homestays in Himachal Pradesh that are worth falling in love with!
10 Best Homestays In Himachal
1. BirdsnChirps Homestay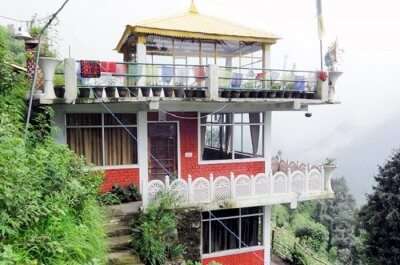 Spread over five beautiful hills overlooking the Pir Panjal Ranges in the North, and the Valley of the Plains in the South, the famous BirdsnChirps homestay is located at a distance of 1.3 kms away from the main square in Dalhousie. Rent the BirdsnChirps Homestay for a unique experience while you are on a spree to enjoy the nature. Be ready to trek, climb and bring out the adventurer in you while opting to stay at one of the top homestays in Dalhousie, Himachal Pradesh.
Location: Panchpula, Dalhousie, Himachal Pradesh 176304
Must Read: How To Spend 3 Days In Manali With Friends For A Super Fun And Snowy Getaway!
2. Khem Bharti Homestay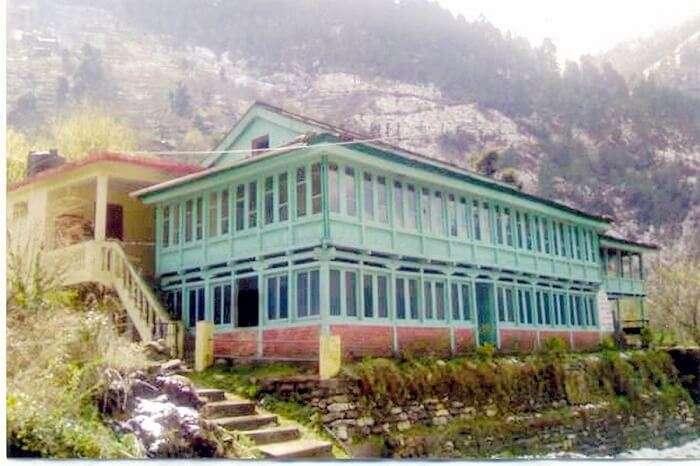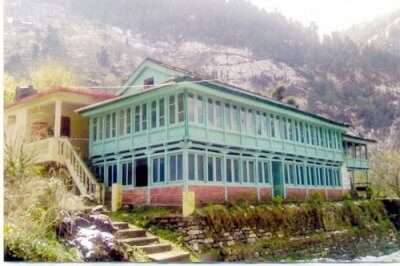 Located in the Tirthan valley, this rustic setup is a home away from home, quite literally. Away from the noise of the cities, this is one of the most pleasant homestays in Himachal Pradesh. Wake up to the sound of birds and the flowing Tirthan river right outside, and enjoy every bit of your stay at this homestay on your next trip.
Location: Next To Tirthan Valley, MDR 28, Nagini, Himachal Pradesh 175123
Suggested Read: 30 Best Hill Stations In Himachal To Experience Pure Bliss In 2022
3. Miklam Homestay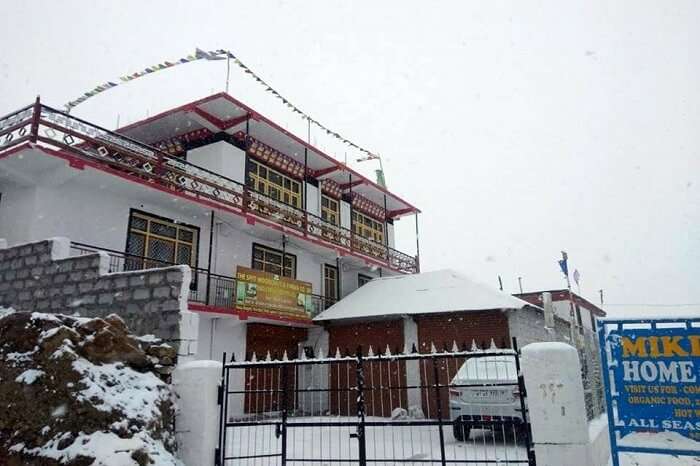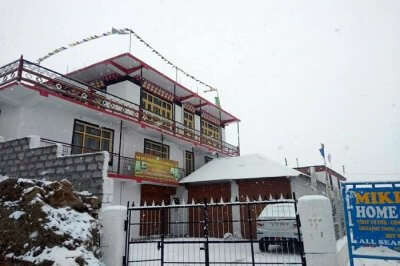 Suggested Read: Top 12 Waterfalls In Himachal Pradesh That Treat Your Eyes To The Best Sights Ever!
If trekking to the coldest parts of the Himalayan Range means vacation to you, then make sure you book your stay at the Miklam Homestay in Kaza. Situated at 13,000 feet, this homestay is amidst the snowy mountain tops, and is adequately furnished with all amenities. For a dreamy vacation, be sure to opt for this homestay in Himachal Pradesh.
Location: Rangrik Kaza, Tehsil Spiti District, Kaza, Himachal Pradesh 172114
4. Kareri Village Homestay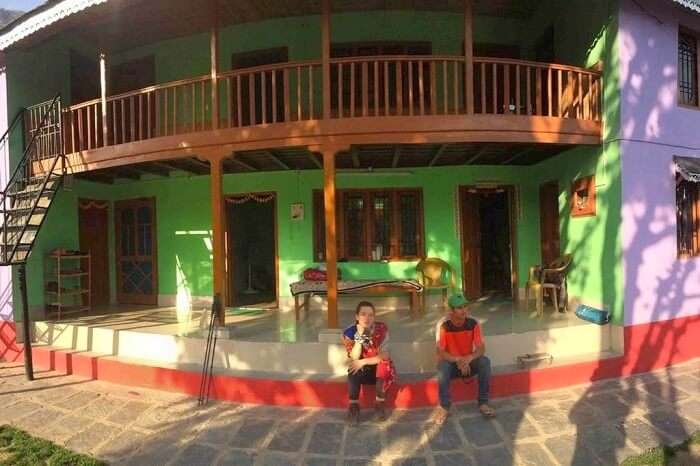 In a sleepy little village within the Kangra Valley lies this simple yet adorable homestay. Surrounded by greenery and of course, the quiet hills, waking up to this scenic beauty is unlike anything you must have experienced before. The views of the Dhauladhar range is quite exquisite from this location as the Kareri village homestay in Himachal Pradesh is considered to be one of the best places to visit.
Location: Badhun, Himachal Pradesh 176216
Suggested Read: 18 Secret Places In Himachal Tourists Haven't Discovered Yet In 2022
5. East View Homestay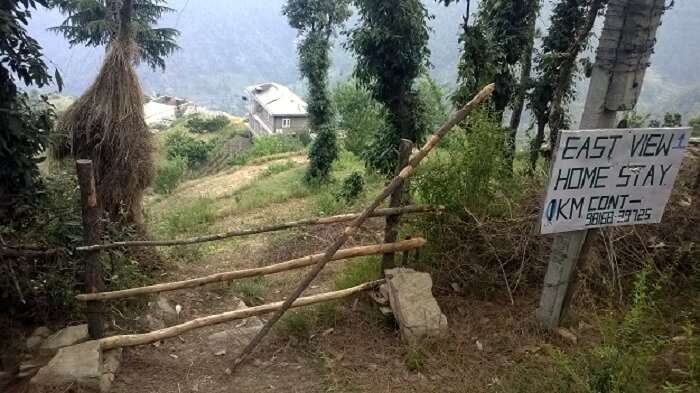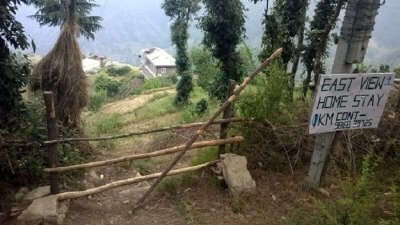 The East View Homestay in Chail, Himachal Pradesh is an entirely secluded place to live which enhances the beauty of a vacation. The house is set in the middle of a step farm where herds of sheep can be seen grazing against the surreal views which makes this an absolute must-visit place for all. On the whole, the homestay is a pleasant escape from the city life and the owners are extremely friendly.
Suggested Read: Explore The Himalayas: 48 Best Places To Visit In Himachal Pradesh In 2022!
6. Mahal Farms Country Home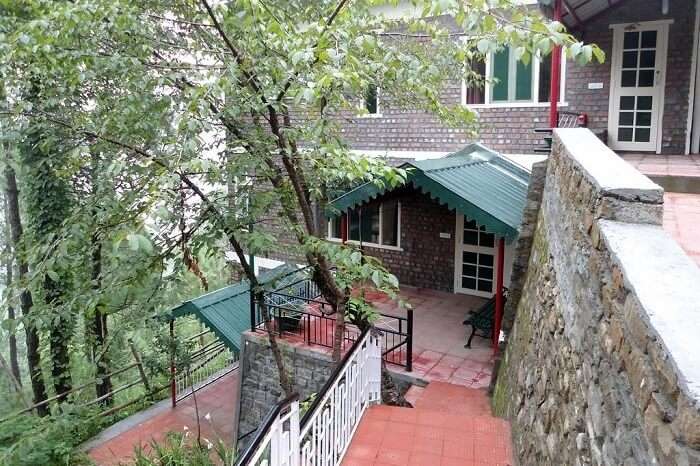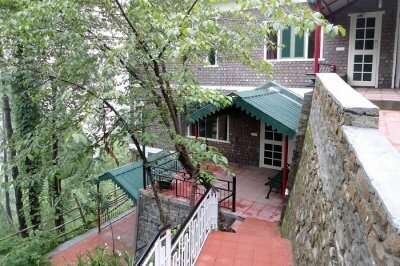 Suggested Read: 5 Types Of Offbeat Stays In Himachal You've Been Missing All This While
A ideal stay for families, this place is made to enjoy the quiet moments in the hills while you are on vacation. The breathtaking views of the snowcapped mountain ranges are unreal from this homestay in Kasauli, Himachal Pradesh as you can see the mountain ranges up so close. An evening spent with your family at the homestay is just what you need as a break from the monotonous life. Just five minutes from the Kasauli bazaar, you can also go on a nature walk around this area on the Gilbert's Trail.
Location: Below MES Bungalow, Kasauli, Himachal Pradesh 173204
7. Raju Bharti's Guest House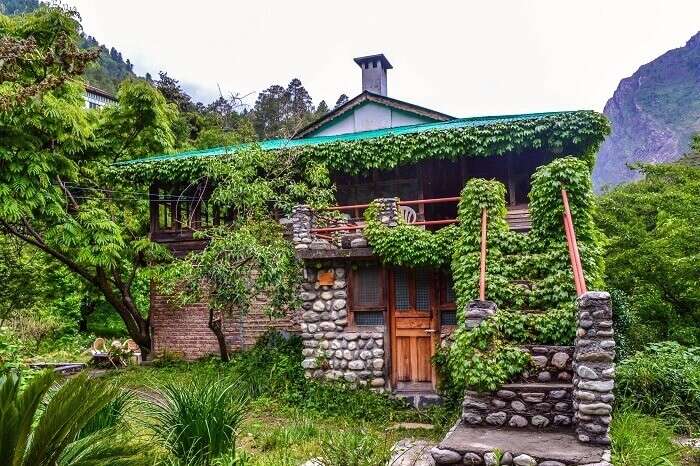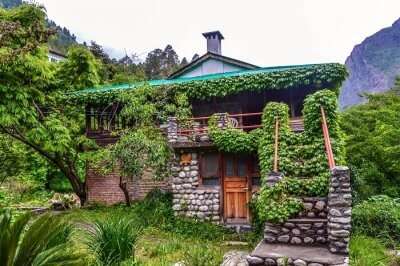 A gorgeous location in Kullu amidst the orchards and plantations is Raju's Guesthouse Homestay which is a simple place to stay yet quite enriching. The owners are extremely helpful and friendly which is the nature of the locals in Himachal. If you're looking for solitude and just love to take a walk through nature, Raju's guesthouse is the best homestay in Himachal Pradesh for you.
Location: MDR 28, Pekhri, Himachal Pradesh 175123
8. Bundla Tea Estate Homestay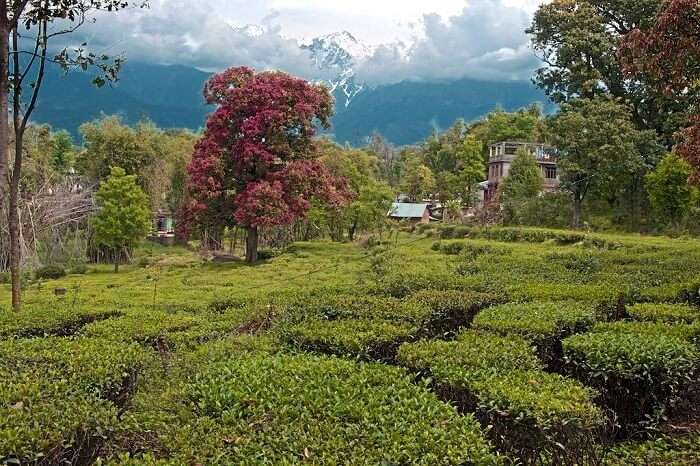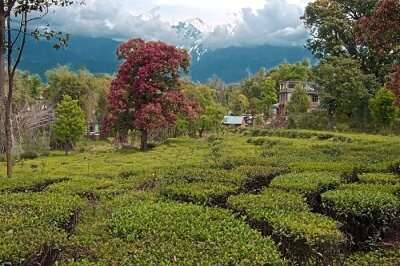 Within the Kangra Valley, which is a frequent destination for tourists, the Bundla Tea Estate is a wonderful place to stay for a couple of days in Palampur. While you are surrounded by an abundance of tea plantations, you are bound to be in love with the air around you too. For the sporty travelers, Bir Billing, the highest paragliding point is just 30 minutes away from this serene area which is quite often visited too.
Location: Near Butail Chowk, Palampur 176061, India
9. Tilsharit Homestay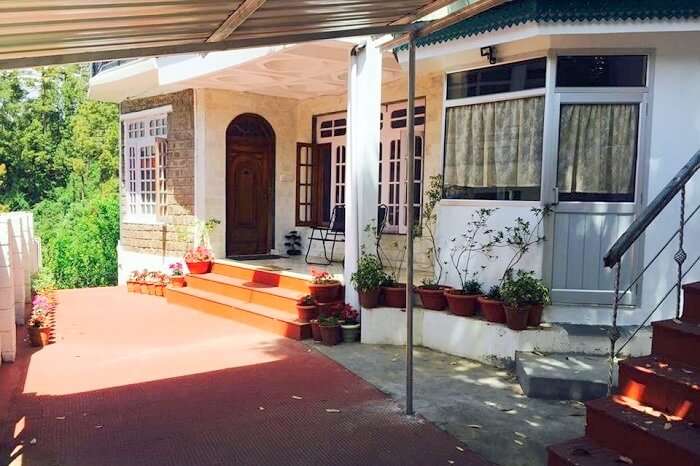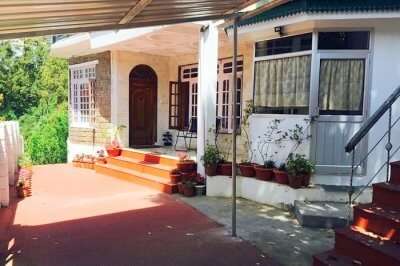 Suggested Read: 7 Best Hotels In Chail: Best Of Himachali Hospitality, Luxury, And Beauty
A haven homestay excellent for family vacations, Tilsharit Homestay is located in Dalhousie. Close to nature and surrounded by a forest reserve of pine trees and rhododendron, if you're a nature lover, you will surely never want to come back to the hustle bustle of city life. Being a comfortable accommodation option, this has recently become one of the top homestays in Himachal Pradesh.
Location: Tilsharit, Dalhousie Road, Banikhet, District Chamba, Himachal Pradesh – 176303
10. Aira Holme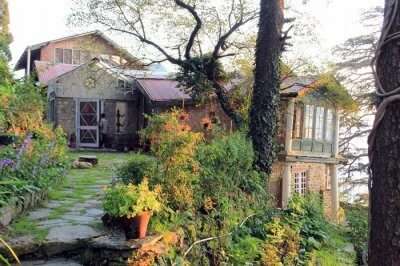 With a feel like that of a homestay, Aira Holme is a place where Ruskin Bond would have stayed and written all his stories. Surrounded by nature, this is a British era property has a rustic setting and offers incredible views of the Himalayan range which is not to be missed by anyone. A perfect stay for a couples, it is indeed one of the best homestays in Himachal Pradesh.
Location: Kasumpti Road, Chotta Shimla – 171009, Himachal Pradesh, India
While we all know about the unsurpassed beauty of Himachal Pradesh, make sure you experience a stay at any of these beautiful homestay by booking a
and enjoy the surreal beauty of the gigantic hills
---
Comments
comments