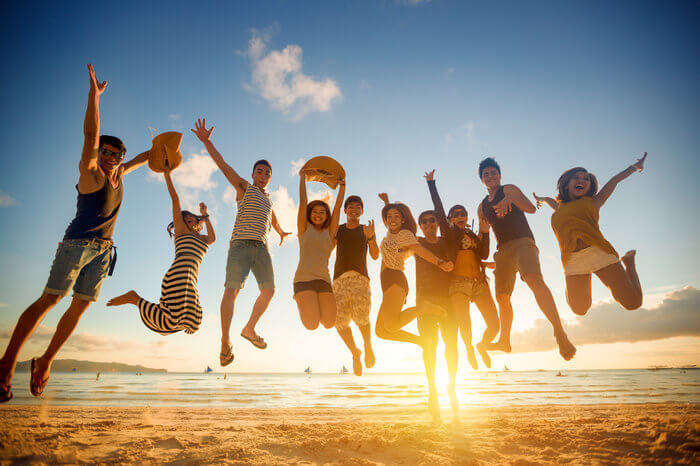 No matter how fashionable solo travel becomes, there's no denying that group tours are extremely fun. For a long time, group travel meant taking trips with family, friends, or colleagues. The new trend is to travel with a group of strangers or friends who share your passion for exploring destinations. Whichever way you travel – with friends or strangers, group tours are fun! And the kind of vibe Hong Kong – a thrilling 21st-century cosmopolitan metropolis – has, booking Hong Kong group tours is a fantastic way of exploring it.
Traveling to Hong Kong in a group can be an extremely rewarding experience. Sure, there are monetary reasons but there're a lot of fun things to do and experiences to cherish when traveling in a group.
Reasons For Taking Hong Kong Group Tours
Here are the top reasons that clearly lay out the benefits of booking Hong Kong group tours and a few attractions that are great to visit in a group.
1. Travel Hassle-Free

Traveling to Hong Kong for the first time all by yourself can be a pretty intimidating task. Navigating through Hong Kong can be a little tough for new travelers and Cantonese language can be another barrier while traveling to this wonderful place. By being a part of Hong Kong group tours all you need to do is relax with your friends and live the city. You don't need to worry about preparing an itinerary or organizing your trip, let someone else deal with the stress.
2. Save Money

Planning a trip to Hong Kong from India can sometimes cost you an arm and a leg, but when you book Hong Kong group tours package, you can get handsome discounts on group activities, food, drinks, accommodations, etc. Service providers are happier to offer cheaper prices to large groups.
Suggested Read: 13 Hong Kong Travel Tips That Will Come In Handy For First Time Travelers In 2022
3. Be Safe

Traveling solo is satisfying for some, but it has its own risks and can sometimes make solo travelers suitable targets for pickpockets and other unpleasant events. Traveling with family or friends certainly minimizes such risks and makes traveling a much safer experience.
4. Special Considerations

If you are planning a trip to Hong Kong from India for the first time, group tour is recommended, as traveling in a bunch can be extremely fun and might fetch you some special advantages. A group tour to Hong Kong makes you eligible for perks like priority services and special tours to places you can't access alone. While traveling with Hong Kong MTR and Airport Express with a group, you are eligible for tempting discounts. It also gives you an opportunity to travel to places you can't explore alone.
Suggested Read: 4 Days In Hong Kong: Your Ultimate Travel Guide For 2022!
Hong Kong's Tourists Attractions
Here are some of the tourist attractions that are best enjoyed with a group. Keep scrolling down and read along!
1. Disneyland: Fun With Friends And Family

Hong Kong Disneyland experience becomes extremely pleasant when you visit it with friends or-family. The Disneyland has special lodging for larger tour groups for a comfortable stay. Generally, Disneyland considers 10 or more people traveling together a group, and group means discounts on rooms and tickets! Yay!
2. Hong Kong Wetland Park: A World-Class Ecotourism Park

Hong Kong Wetland Park is an ecotourism park, which is home to unique birds, plants, butterflies, reptiles, fishes, and butterflies. A group tour to Hong Kong Wetland Park can be a fantastic way to enjoy HKs rich flora and fauna. The park also organizes themed exhibition galleries and 3D cinema for visitors. The park is generally overlooked by those traveling alone but with a group, you experience this side of Hong Kong too.
Suggested Read: Nightlife In Hong Kong: 10 Must Visit Places
3. Jumbo Kingdom: The Worlds Largest Floating Restaurant

Good food always tastes so much better with friends and the people you like. Known all over the world for its seafood, Jumbo Kingdom is an iconic floating restaurant built up at Hong Kongs Aberdeen Harbor. The restaurant is decorated with Chinese art and decorative items that let's you live the Chinese culture in style.
4. Tai O Fishing Village: A Quaint And Picturesque Village

Tai O Fishing Village is generally visited by the locals, photographers, and those who love to travel to the lesser explored side of Hong Kong. Known for its fishing culture, stilt house structure, and seafood, this village is a place to travel in a group to experience the true essence of Hong Kongs country life.
Further Read: 45 Most Delightful Tourist Places In Hong Kong On Your Trip In 2022
Traveling with a group lets you share your adventure with like-minded people and experience the city in a completely different way. Give this incredible way to travel a shot before you plan your Hong Kong vacation.
---
Looking To Book An International Holiday?
Book memorable holidays on TravelTriangle with 650+ verified travel agents for 65+ domestic and international destinations.
---