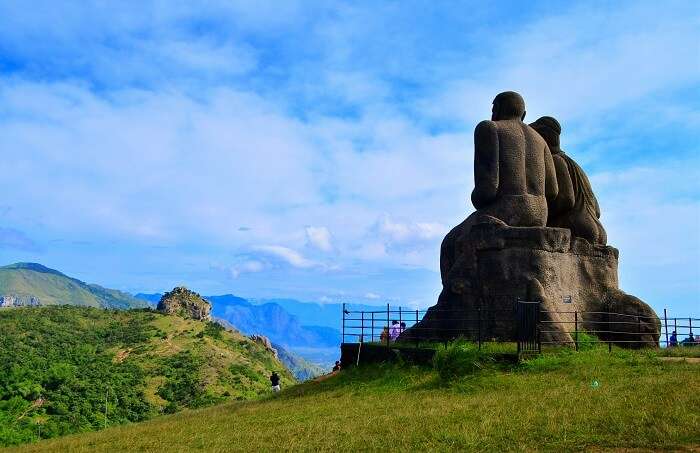 A proud home of South India's highest peak, Anamudi that stands at a height of 2,695 meters, Idukki is one of the most stunning hill stations in Kerala.Housing 13 other peaks with a height of over 2000 meters, it attracts tourist from across the globe for its wildlife sanctuaries, hill stations, spice plantation centers, and mountain treks. And to experience the best of all these natural marvels, include these mesmerizing Idukki tourist places that will add the much needed charm to your holiday in Kerala.
14 Popular Idukki Tourist Places
Here's our pick of the best places you can explore in Idukki on a fun getaway with your friends and family. Take your pick and include them in your Kerala tour itinerary.
1. Idukki Wildlife Sanctuary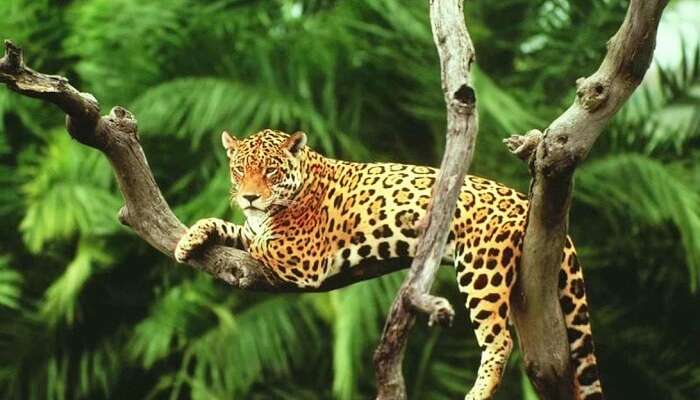 Spread across an area of 70 sq. kms, the Idukki Wildlife Sanctuary is one of the famous tourist places in Idukki. Situated at an altitude of 450 to 748 meters, the sanctuary occupies the forest land between the Cheruthoni and Periyar rivers, and is a natural habitat for several species of animals. Featuring a picturesque lake around the sanctuary, the whole region is covered by tropical, and evergreen trees.
Location: Vellappara, Painavu, Idukki, Kerala 685603
Timings: Monday to Sunday – 9 AM to 6 PM
Suggested Read: Kerala In Summer: 10 Serene And Scintillating Places To Visit In This Heaven
---
Kerala Holiday Packages On TravelTriangle
A holiday in Kerala will fill you with memories. Witness pristine backwaters with comfortable houseboats, lush green hill stations, waterfalls, and plantations of tea and spice. Indulge in an ayurvedic massage or taste exotic cuisines. Book a Kerela holiday on TravelTriangle. Best prices guaranteed.
---
2. Idukki Arch Dam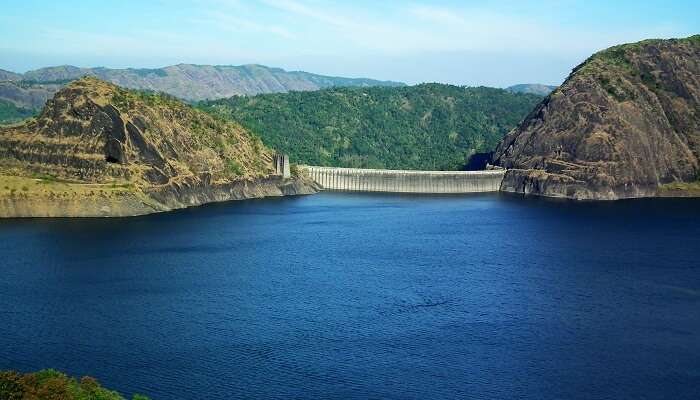 Constructed across the hills of Kuravan and Kurathi, the Idukki Arch Dam stands tall at a height of about 550 ft. Recognized as the world's second and Asia's first arch dam, the massive Idukki Dam can be witnessed in all its glory on the Periyar river. The natural beauty surrounding the dam is breathtaking and is one of the most popular places to see in Idukki.
Location: Near Idukki Wildlife Sanctuary, Idukki, Kerala 685602
3. Calvary Mount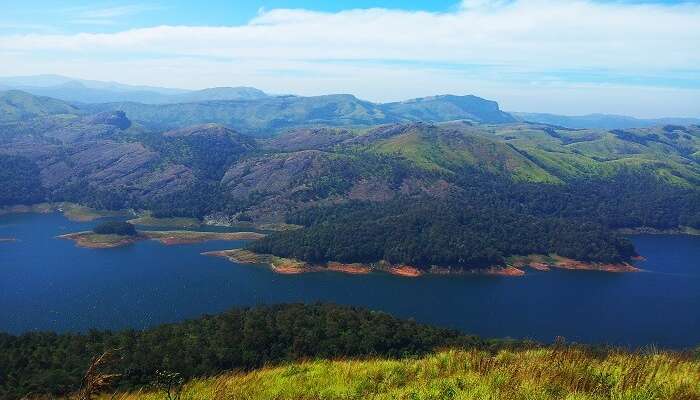 Of the many popular Idukki places to visit, the Kalvari Mount is a must-visit and one of the most beautiful tourist attractions in Idukki. Offering charismatic views of the gorgeous landscape that stretches from the Idukki Reservoir to the famous Ayyappancoil, your visit to Idukki is totally incomplete without visiting the Calvary Mount Viewpoint.
Location: Near Idukki Reservoir, Idukki, India
Suggested Read: The Ultimate Guide To Top Tourist Places In Kerala
4. Painavu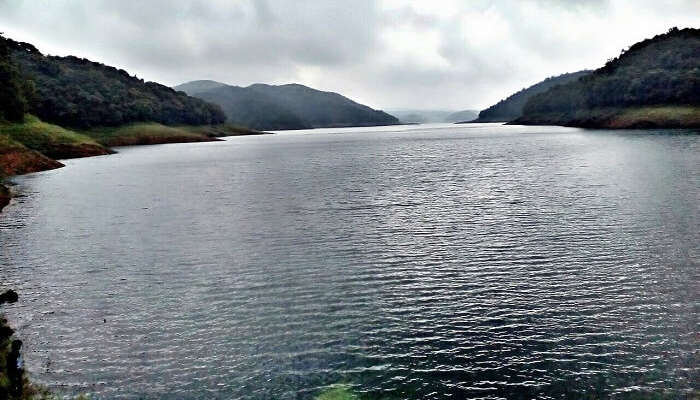 When it comes to Idukki sightseeing, exploring the picturesque hill resort of Painavu is an ideal and a must-thing to do for all travelers. Much famed as the headquarters of Idukki district, Painavu is one of the famous tourist attractions in Idukki. Perched at an altitude of 3,900 ft. and situated inside the Idukki Wildlife Sanctuary, Painavu is also considered to be a great destination for trekkers.
Location: Idukki District, Kerala
5. Ilaveezha Poonchira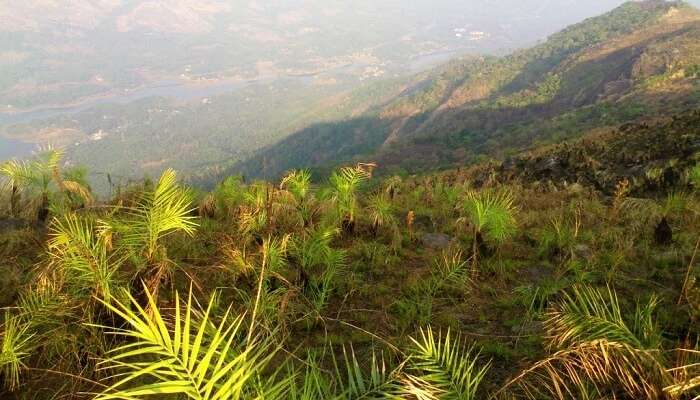 Ilaveezha Poonchira is a lovely valley spread across thousands of acres of land at the foot of three hillocks – Mannakunnu, Kudayathoor Hill, and Thonippara near Kanjar. Known as one of the best Idukki destinations among all the popular places, Ilaveezha Poonchira is an ideal place for trekking and offers breathtaking views of sunrise and sunset.
Location: Ilaveezha Poonchira, Idukki, Kerala 686652
Suggested Read: Here's A Serene Private Island In Kerala You Can Rent For Just 12K!
---
Planning your holiday in Kerala but confused about what to do? These Kerala travel stories help you find your best trip ever!
Real travel stories. Real stays. Handy tips to help you make the right choice.
---
6. Thommankuthu Waterfalls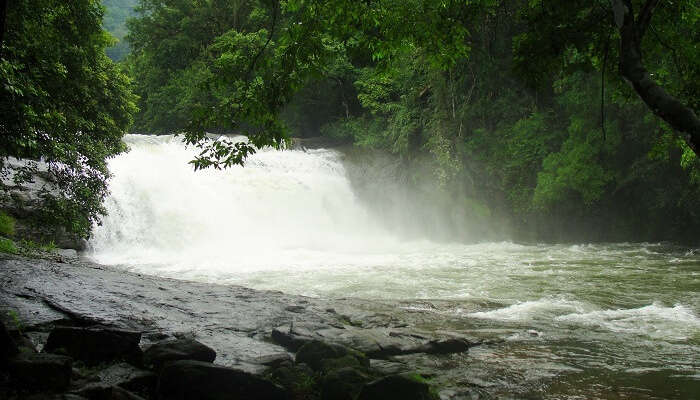 The Thommankuthu Waterfalls located at a distance of 25 kms from the town, is one of the well-known places to visit in Idukki. An awe-inspiring seven-step cascading waterfall gushing down from a height of above 300 feet and with a pool at each level, it is one of the best Idukki tourist places to get up and close with nature, and to enjoy a bit of trekking as well.
Location: Thodupuzha, Idukki, Kerala 685581
7. Hill View Park
Situated at a distance of less than half a kilometer from the Idukki Dam, Hill View Park is one of the famous tourist places in Idukki that offers magnificent views of the entire landscape. While wild elephant sighting is a common activity here, the 8 acres of Hill View Park also offers enticing opportunities for boating as well.
Location: Idukki Twp, Kerala 685602
Timings: Monday to Sunday – 9:30 AM to 5:30 PM
Suggested Read: Top 15 Honeymoon Destinations In Kerala For A Bewitching Escape
8. Ramakkalmedu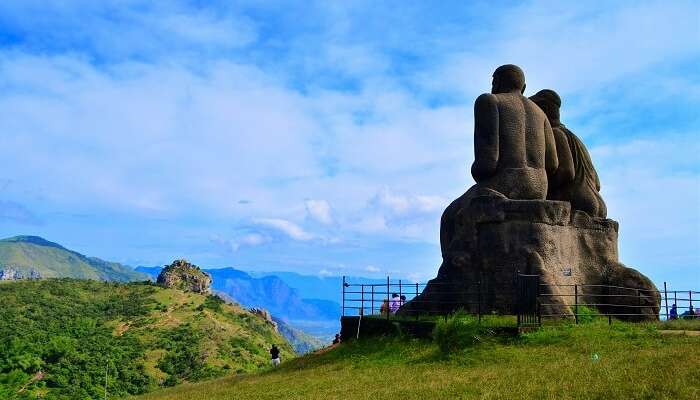 A beautiful tourist place with green hills all around, Ramakkalmedu is undoubtedly one of the favorite Idukki destinations which also popular for its trekking trails. The view point atop the hill is the highest point in this area which can be reached by a small trek of 3 to 4 kilometers from Ramakkalmedu Junction.
Location: Nedumkandam, Idukki, Kerala 685552
9. Vandanmedu
Located at a distance of 34 kilometers from the city centre, Vandanmedu is one of the world's largest auction centers for Cardamom. A popular attraction in the heart of Idukki, Vandanmedu is perched at an height of 4000 ft. on the Thekkady-Munnar route. Be it a laid-back vacation or a fun day out at the cardamom plantation, Vandanmedu is an ideal escape for all travelers.
Location: Udumbanchola, Idukki, Kerala
Suggested Read: 12 Resorts In Idukki That Let You Taste A Piece Of Heaven
10. Keezharkuthu Falls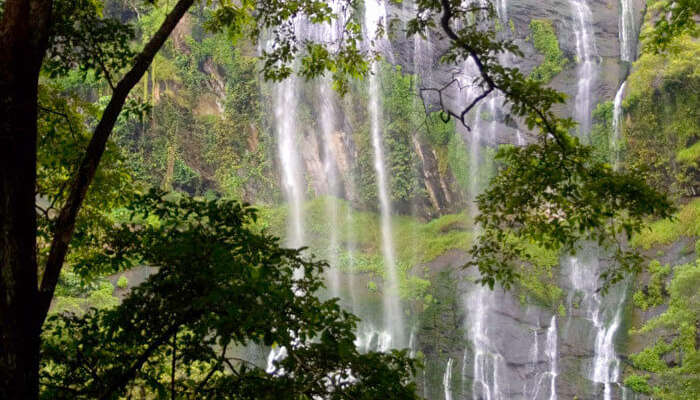 Much famed as the Rainbow Waterfalls, the cascading Keezharkuthu Waterfalls offers surreal views as it gushes down from a height of above 1500 meters. Considered to be one of the famous Idukki tourist places, it also happens to be an ideal place for rock climbing and mountaineering.
Location: Idukki, Kerala 685602
Timings: Monday to Sunday – 24 Hours
11. Mangala Devi Temple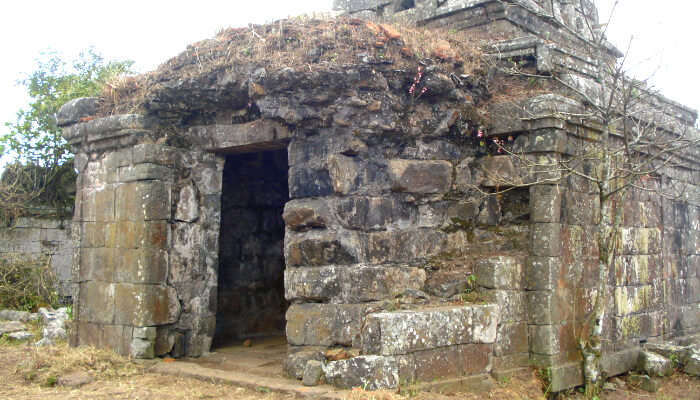 Mangala Devi Temple is a historic shrine in the Idukki district and is located near the border of Tamil Nadu. It sits at an altitude of 1337 meters above the sea level. This site is popular among pilgrims and travelers alike. The temple is dedicated to Goddess Mangala Devi. Perched on a hill, it offers spellbinding views of the lush surroundings. Its location and the rugged old structure makes it one of the most interesting tourist places in Idukki district, Kerala.
Location: Idukki, Tamil Nadu 685509
Timings: NA
12. Ayyappancoil Hanging Bridge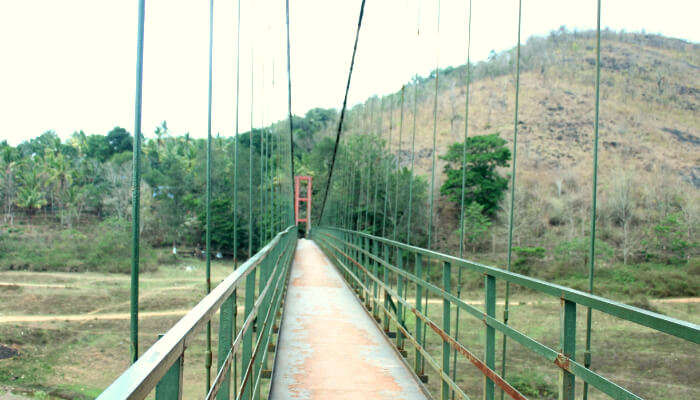 Ayyappancoil Hanging Bridge is a simple yet interesting bridge structure. This is one of the longest hanging bridges in the state. Surrounded by breathtaking natural beauty, taking a stroll on the bridge is a delightful experience. Built across the iconic Periyar River, Ayyappancoil Hanging Bridge gives you a totally different frame the landscape with hues of green.
Location: Mattukatta, Ayyappancoil, Kerala 685511
Timings: NA
13. Anchuruli Waterfalls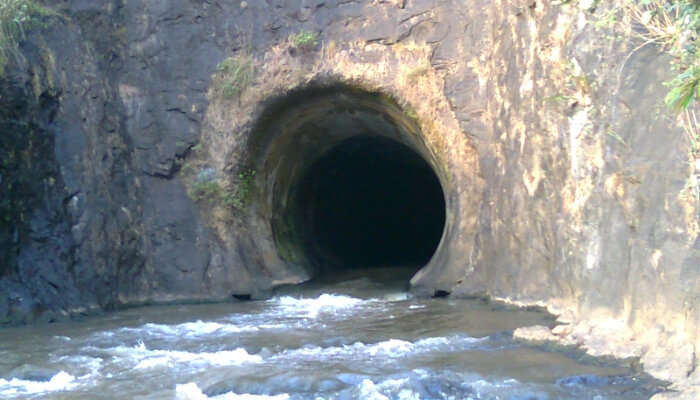 Anchuruli Waterfalls located in the Kanchiyar village of Idukki district. This is a very unique waterfall which is a part of the Idukki arch dam. This includes a 4km long circular tunnel which takes water from Erattayar Dam to the Idukki reservoir. The force of flow keeps changing and one can even see light at the end of the tunnel during lower flow. The surrounding region is covered with semi-evergreen forest grasslands. Its increasing popularity is making it listing it among Idukki's most famous tourist places.
Location: Anchuruli, Idukki District, Kattappana, Kerala
Timings: 6am – 6pm
14. Anakkara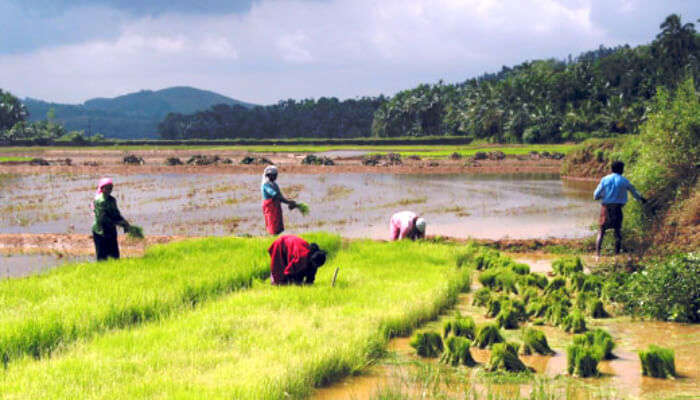 Anakkara is a small village in Idukki district, covering an area of mere 50 square meters. The lush green suburb is a picturesque place to visit. Located just 18 kilometers away from Idukki wildlife sanctuary, the climate and landscape of Anakkara is what attracts tourists. This offbeat destination is known for its spice plantations and cascades.
Location: NA
Timings: NA
Further Read: Munnar In Monsoon: 10 Things To Witness Under The Rain In This South India's Paradise
Mesmerized much? Include the above Idukki sightseeing places in your itinerary and let TravelTriangle plan a personalized Kerala holiday for you!
Frequently Asked Questions About Idukki Tourist Places
Q. What is Idukki famous for?
A. Idukki district is famous for its rich flora and fauna. It is home to the popular Eravikulam National Park and is characterized by the Anamudi mountain. Idukki is one of the greenest districts of Kerala.
Q. Which is the most beautiful place in Idukki?
A. Idukki district in Kerala is blessed with incomparable natural beauty. Munnar, Vagamon, Periyar National Park, and Eravikulam National Park, are some of the most beautiful places in Idukki.
Q. Is the Idukki Dam open for the public now?
A. Yes, India's first arch dam – the Idukki dam- is open to the public for a nominal fee of INR 25 per person (adults).
Q. What is the specialty of Idukki?
A. Idukki is a marvelous high range district in the Indian state of Kerala that draws travelers with its rugged hills and dense forests. Idukki is a land-locked district that is famous as one of the most nature rich areas in Kerala.
Q. What is the best time to visit Idukki?
A. The winter season from November to February is the best time to visit Idukki as the weather is pleasant during this time for exploring and indulging in the many activities here.
Q. What is the climate in Idukki?
A. Idukki has a tropical climate and receives a significant amount of rainfall in most of the months throughout the year. The average annual temperature in Idukki remains around 24.5°C.
Q. How many national parks are there in Idukki?
A. There are about 5 major national parks in the Idukki district. These are:
1. Eravikulam National Park
2. Silent Valley National Park
3. Pampadum Shola National Park
4. Mathikettan Shola National Park
5. Anamudi Shola National Park
Comments
comments