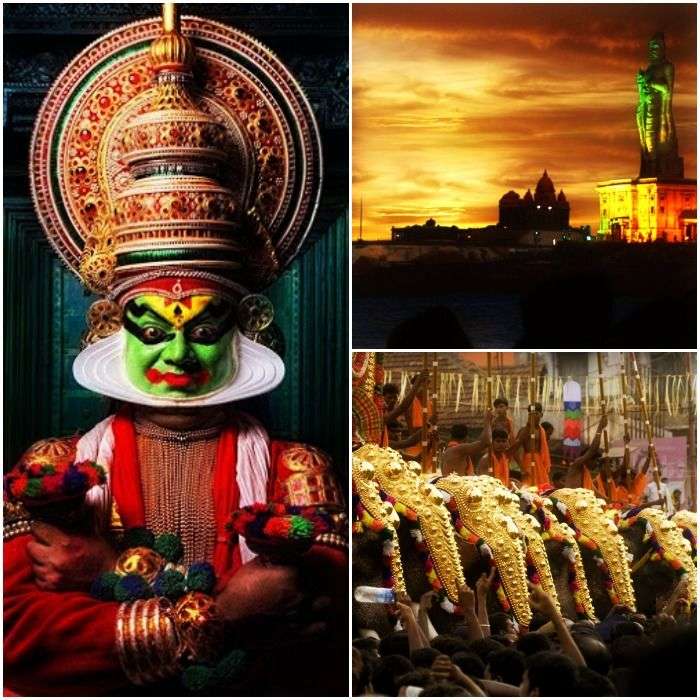 The narrow strip of land extending along the west coast of India, also referred to as the 'God's own Country' is undoubtedly one of the most beautiful places on earth. Visit now and take along this list of top 10 tourist places in Kerala. It is here that the Arabian Sea caresses the golden shores and waterfalls emerge from deep within the hills and trickle into little streams. It is in Kerala that the pristine tea, spice plantations and the rich traditional dishes are in abundance. This land of coconuts, elephants, temples boasts of its backwaters, thick green forests, silent valley & majestic hills.
Best Tourist Places In Kerala
Kerala is in the bucket list of almost every individual planning a trip down south. Besides, the places to visit and the list of things to do in Kerala is endless! So, where all should you go to experience the natural wonders of the Gods Own Country? Without wasting time, let's jump straight to these top 10 tourist places in Kerala.
1. Alleppey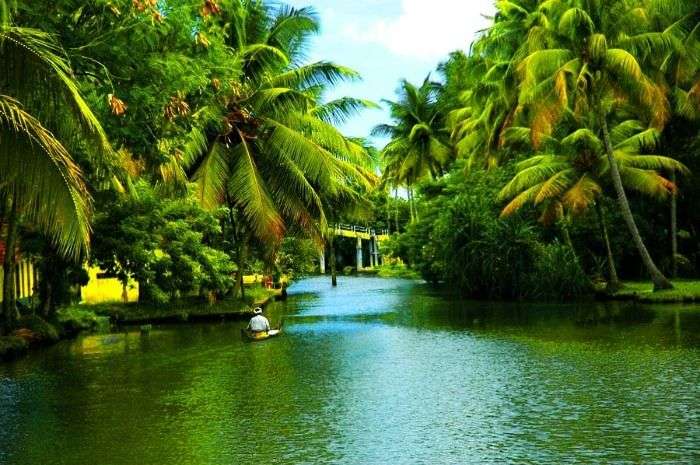 Image Source
Of all the things to do in Kerala, visiting Allepey for its backwater pathways is a must. Described as the 'Venice of the East' by Lord Curzon, a houseboat vacation along the natural backwaters takes you through the untouched rural diversity of Kerala.
Best months to Visit: Jan – Mar; Sept – Dec
Nearest Airport: Kochi Airport (COK) at a distance of 51 Kms
Alleppey Weather: Pleasant to Hot
Popular Tourist Places in Alleppey are:
1. Alappuzha

Attracting several thousands of tourists every year, the backwaters of Alappuzha is top on our list of things to do in Alleppey. Boat ride along the labyrinth pathways of the canals expanding across the paddy fields, small chapels, water lilies and pristine villages will etch a picturesque image in your mind forever. Alappuzha is mostly famous for its boat races, marine products, coir industry & houseboats
Must Read: 8 Haunted Places In Kerala That'll Offer You A Glimpse Of The Devil's Playground In 2022
2. Revi Karunakaran Museum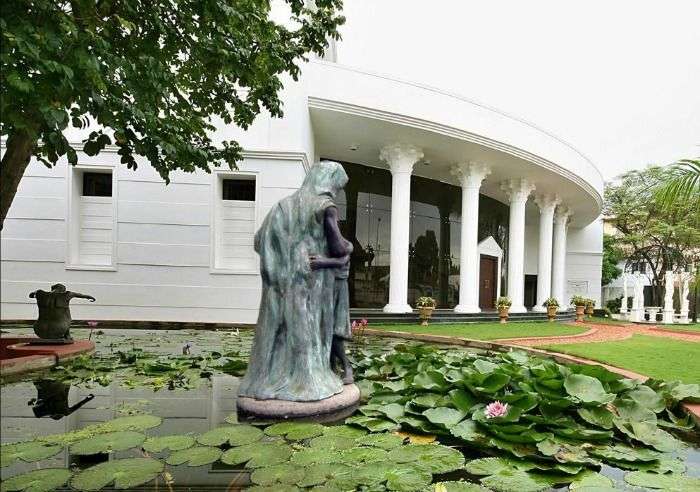 Image Source
From the list of places to visit in Kerala, Revi Karunakaran Museum located in Alappuzha, is worth a visit for its marvellous architecture, the blooming water lilies and the gazebo of six Italian marble statues.
Suggested Read: 57 Best Places To Visit In Kerala For A Vacation To Remember In 2022!
3. Marari Beach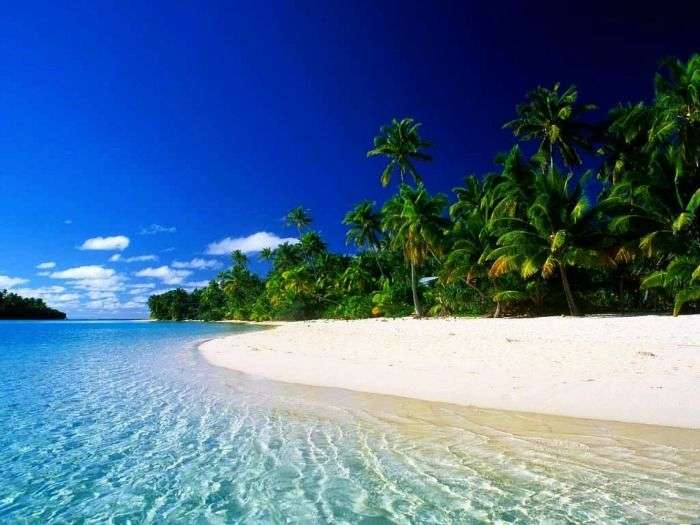 Image Source
One of the most enjoyable things to do in Alleppey is to visit the long and lovely Marari beach which is about 11 Kms from Alappuzha town. Laze around in the peaceful serenity, swim in the Andaman or walk on the sand at this idyllic spot.
Plan A Holiday In Kerala With TravelTriangle!
2. Munnar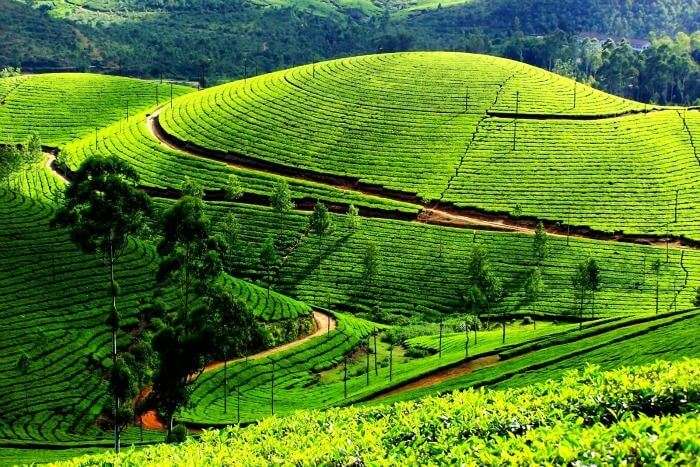 Image Source
Covered with tea farms across 80,000 miles, low flying clouds and misty valleys, Munnar is one of the top tourist places in Kerala. This popular hill station offers exclusive views of deep gorges and white water brooks. Located at a height of 1,600 feet above the sea level, it is known as the Kashmir of the South.
Best months to Visit: All round the year
Nearest Airport: Kochi Airport (COK) at a distance of 110 Kms
Munnar Weather: Pleasant to Cold
Popular Tourist Places in Munnar are:
1. Eravikulam National Park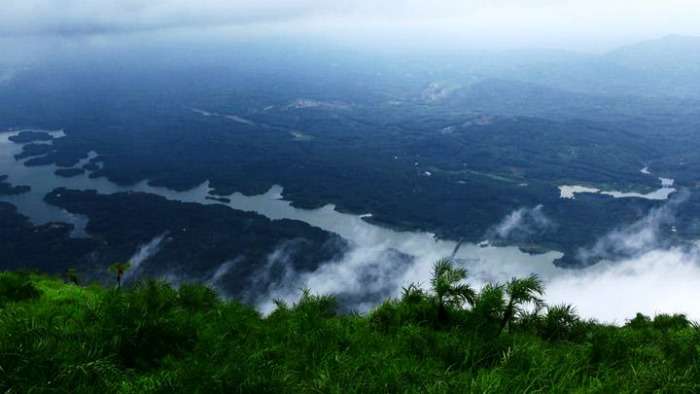 Image Source
While exploring many things to do in Munnar, there is no way you can miss the home of the endangered Nilgiri Tahr – the Eravikulam National Park. Another reason to visit this popular attraction of Kerala is to watch the Neelakurinji flowers bloom and the highest peak of south – Anamudi.
Suggested Read: 36 Magnificent Places To Visit Near Delhi In Winters 2022
2. Mattupetty Indo – Swiss Project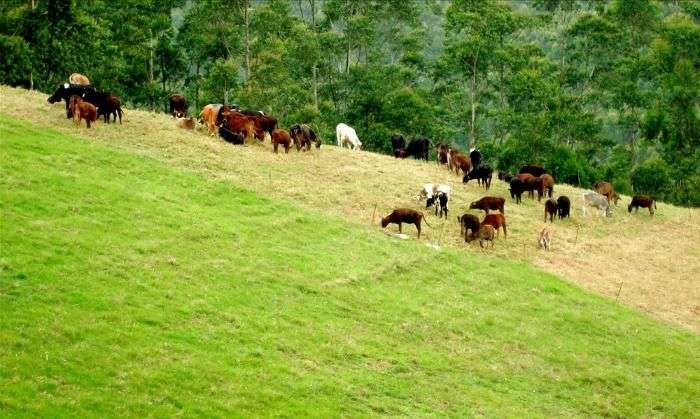 Image Source
Home to the prestigious livestock project of Kerala, Mattupetty is spread across an area of 191 hectares and is famous for its cattle farming. Originally known as the Indo-Swiss Project, started in 1963, the farms rears about 400 heads a year.
3. Pothamedu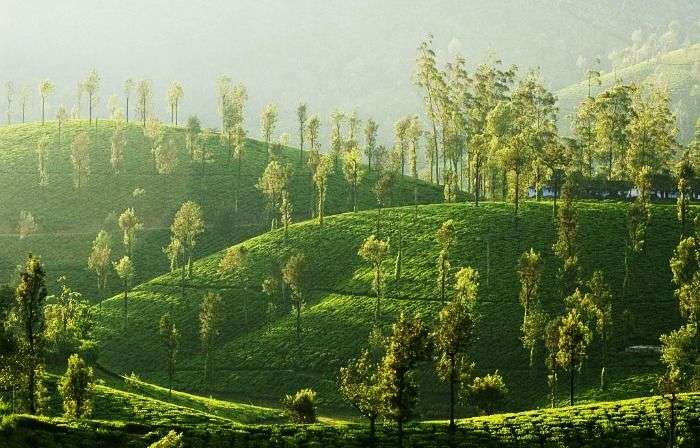 Image Source
6 kms away from Munnar, Pothamedu is a small hill station ideal for trekking and tea, coffee & spice plantations. Blessed with mighty green hills, Pothamedu offers the sights of zigzag roads & high altitude viewpoints.
4. Poopara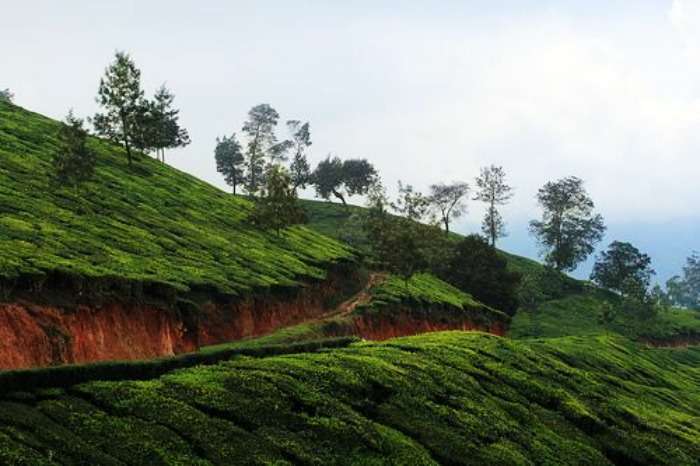 Image Source
One of the many attractions of Munnar is its pleasant village lifestyle. Located in the cardamom-growing region of Kerala, this villages houses a number of tea & coffee plantations. Other attractions around Anayirankal reservoir, lock & heart gap and the scenic views.
3. Cochin or Kochi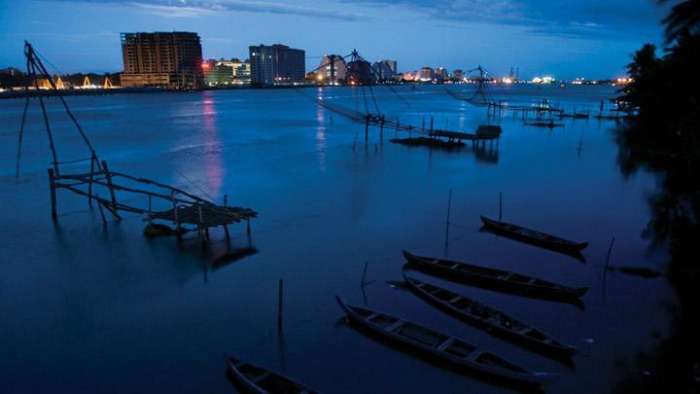 Image Source
One of the major tourist places in Kerala and the most important seaports of India- Kochi, earlier known as Cochin- is located in Ernakulam. Portuguese settled in here in the 15th century and Kochi became the first Europea township of India. With a wide choice of recreation to immense scope for shopping, there are a lot of interesting and fun things to do in Kochi.
Best months to Visit: Sept – April
Nearest Airport: Kochi Airport (COK)
Kochi Weather: Pleasant to Hot
Popular tourist Places in Kochi:
1. Jewish Synagogue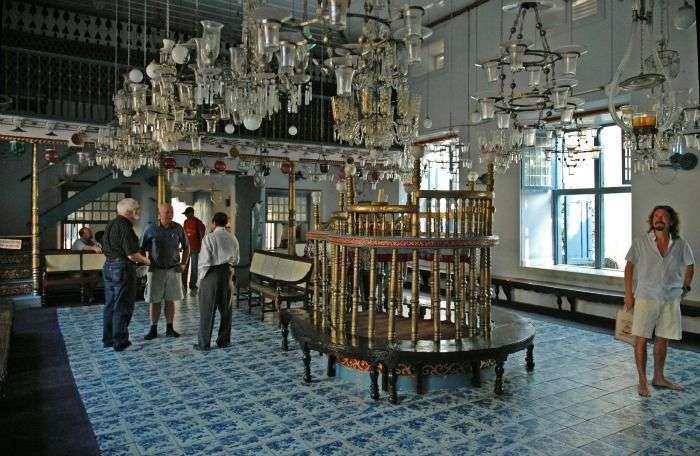 Image Source
The Jewish Synagogue was built in the Jew Town of old Cochin in 1568. This spectacular place of worship attracts many tourists because of its incredible Belgian chandeliers, magnificent Chinese tiles & impressive furnishings.
2. Santa Cruz Cathedral Basilica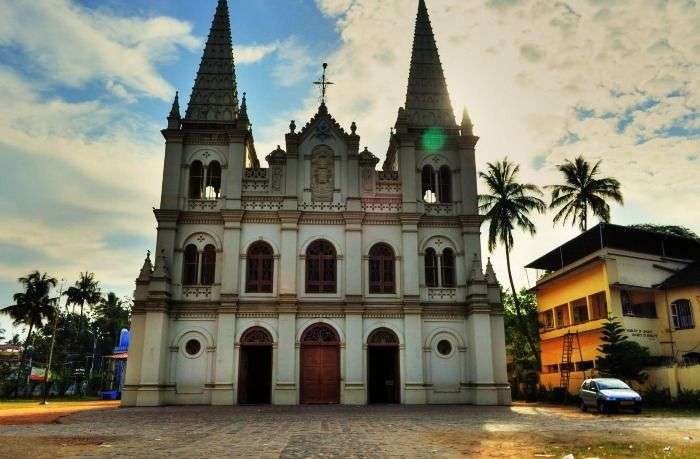 Image Source
From the eight heritage Basilicas of India, situated in Fort Kochi is the Santa Cruz Cathedral, endowed with architectural opulence and colours of Gothic style it is visited by tourists all-round the year.
3. Kodanad Elephant Sanctuary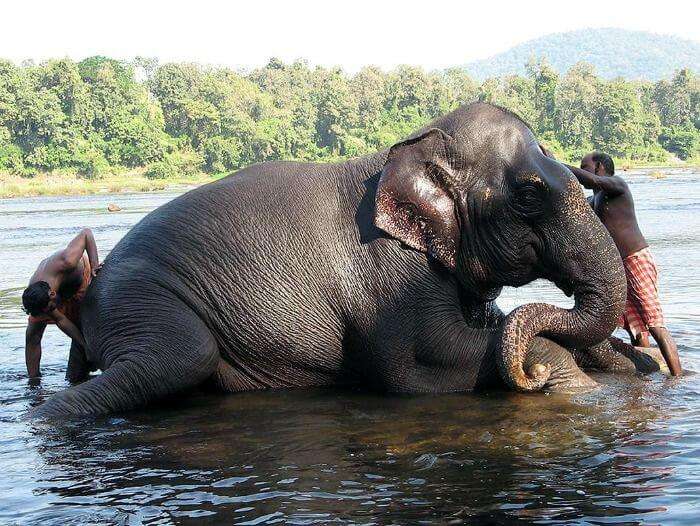 Image Source
An incredible tourist place in Kerala & one of the popular picnic spots, Kodanand Elephant Sanctuary is a rural village in the Ernakulam district of Kerala. It is the only elephant centre in India specialized for rescuing and training stranded adult and baby elephants from regions across Kerala.
4. Athirapally falls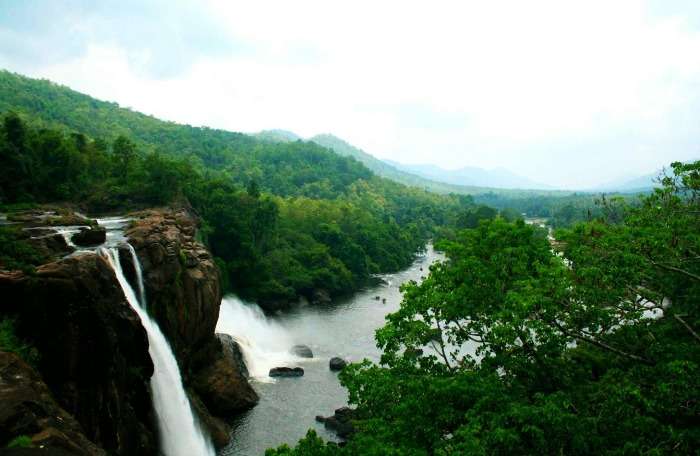 Image Source
Featured in the movie Raavan (featuring Aishwarya & Abhishek), these falls are a popular destination amongst the film crews. Located in the Thrissur district on Chalakudy River, the gorgeous picturesque destination is worth a place to visit in Kerala.
4. Thekkady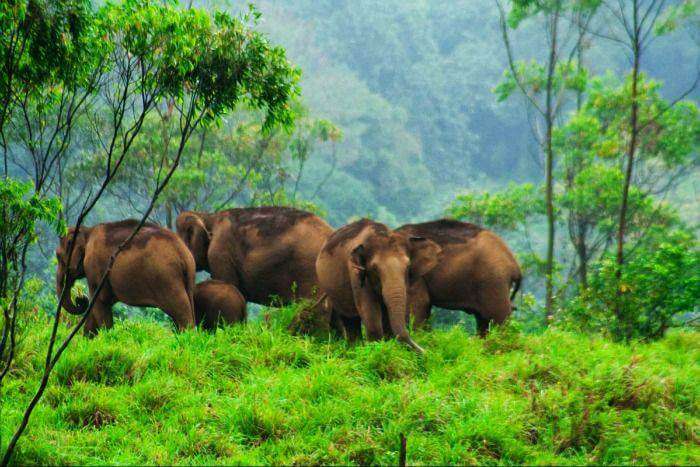 Image Source
A well-known tourist place in Kerala, Thekkady, is India 's largest wildlife destination. The name of the place invokes images of elephants, unending chains of hills and aromatic spice plantations. Thekkady is a heaven in India for those who love nature & its pristine experiences.
Best months to Visit: Oct – June
Nearest Railway Station: Kottayam at a distance of 114 Kms
Thekkady Weather: Mostly Pleasant
Popular Tourist Places in Thekkady are:
1. Periyar Tiger Reserve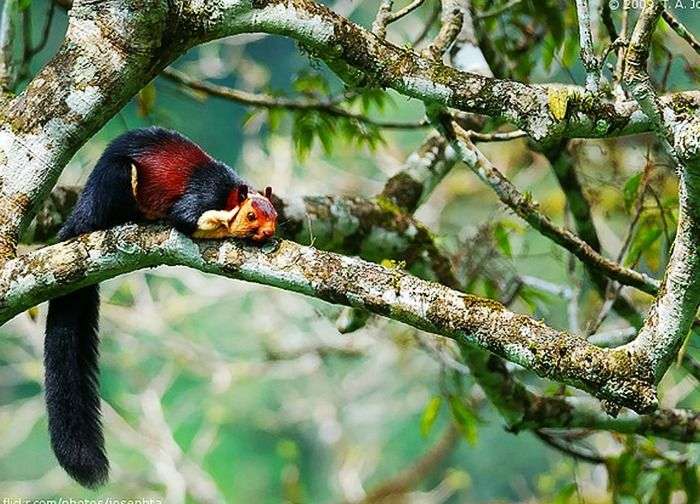 Image Source
Thekkady, with its bountiful treasures of tropical flora and fauna is the ultimate reservoir of many endangered species and a rich tribal culture. Spread across 777 Sq. Km, this picturesque natural wonder, one of the best attractions of Kerala, holds great opportunities for treks and mountain walks while you discover the rare species of the only South Indian conifer to the barking deer to the Malabar giant squirrel.
2. Jeep Safari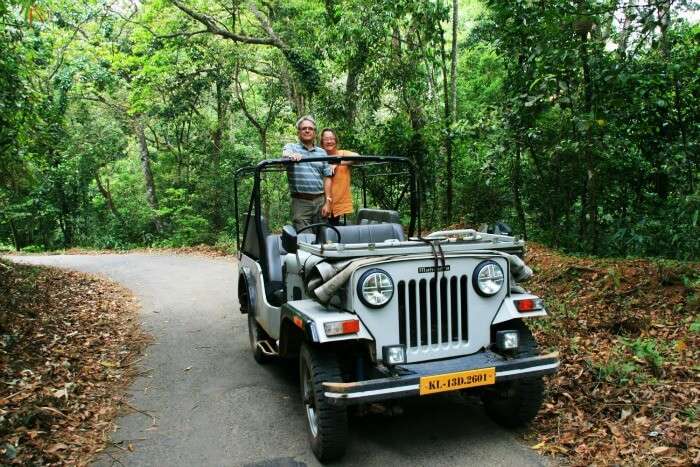 Image Source
The jeep safari to Gavi is a popular adventurous destination for an ultimate wilderness retreat. Its starts at 6 am in the morning and continues until 5 Pm in the evening and takes you through the dense fauna, thick forests, gushing waterfalls & scented plantations.
3. Night Patrolling in the Jungles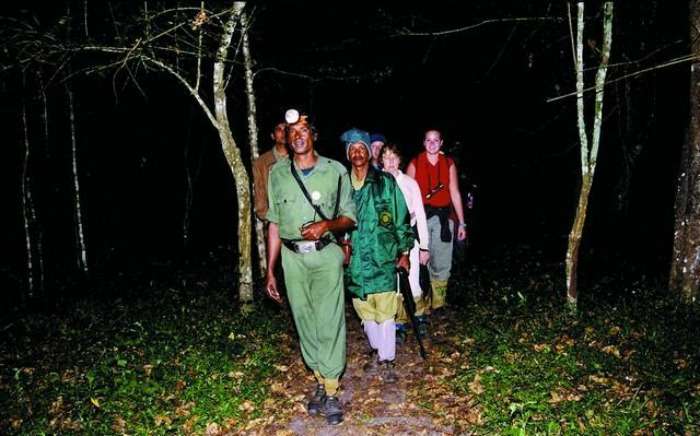 Image Source
Trek across the rampant trails of the eco-development zones of the tiger reserve in the night and experience the nocturnal jungle life. The trekking begins at 7 pm in the evening and lasts till 4 am morning.
4. Tribal heritage Museum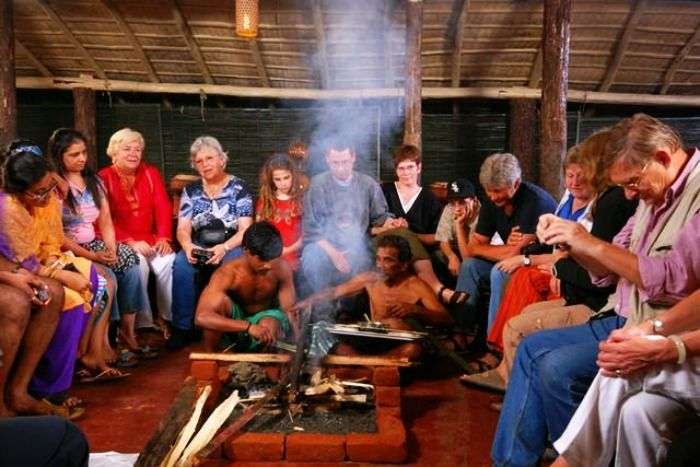 Image Source
The hub of eco-tourism programme, built in the Manan settlement, the Tribal Heritage Museum displays artefacts related to the ancient agricultural practices, cultural events, marriage ceremonies, rituals, dress codes and more.
5. Wayanad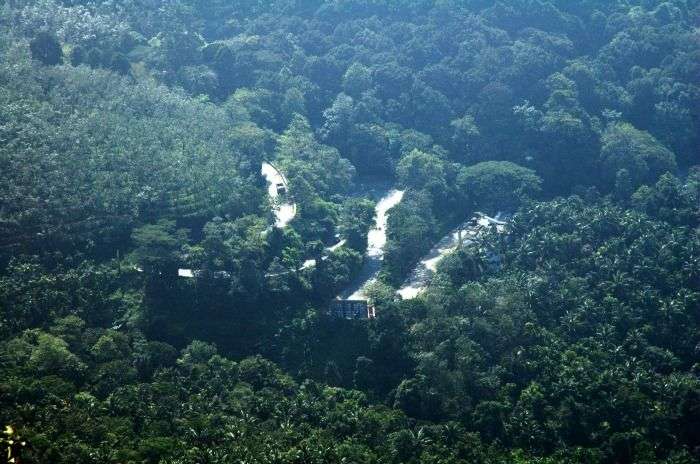 Image Source
One of the most popular tourist places in Kerala, the 'Green Paradise' or Wayanad serves each traveller with an incredible countryside experience. Spellbinding mist capped mountains, vast landscapes covered in the foliage blankets, white water springs and splendid awe of nature can attract any city dwelling traveller.
Best months to Visit: Sept – June
Nearest Railway Station: Kalpetta at a distance of 75 Kms
Wayanad Weather: Mostly Pleasant
Popular Tourist Places in Wayanad are:
1. Chembra Peak
Image Source
Ideal for rock climbing and trekking, with a beautiful lake on the top, this peak is amongst the major attractions in Kerala. Camp in the woods at a height of 2100 meters above the sea level and experience the panoramic view of the valley from highest peak of Wayanad.
2. Pakshipathalam Bird Sanctuary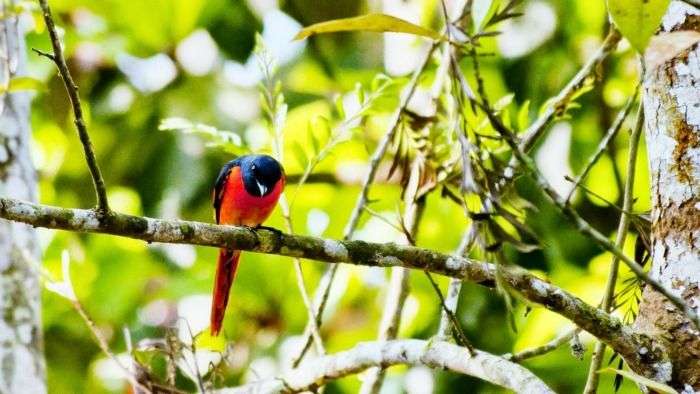 Image Source
A haven for adventure seeks, Pakshipathalam Bird Sanctuary, is the ultimate place to visit in Kerala. A drive through 17 Kms of thick wild forest of Brahmagiri hills at Thirunelli, takes you to the abode of wild beasts and exquisite species of birds.
3. Soochipara Falls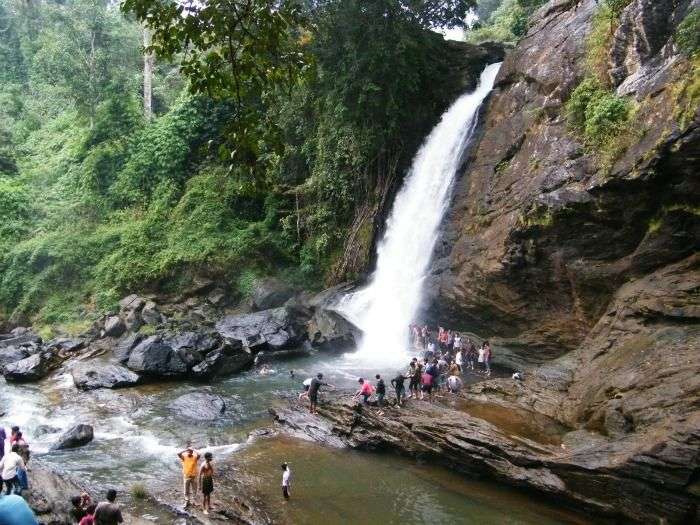 Image Source
Shaped like a needle, the Sentinel Rock Waterfalls or the Soochipara falls are spectacular three-tiered waterfalls in Vellarimala of Wayanad. They are about 200 meters high. Climb the mountain for a breathtakingly beautiful view from the cliff.
4. Edakkal caves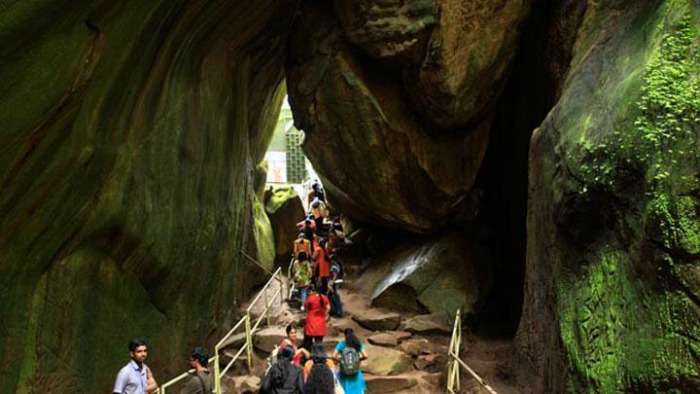 Image Source
Comprising of three caves and located at a height of 1000 mtrs on Ambukuthi mala near Ambalavayal, the Edakkal caves, are synonymous to the stories depicting the story of civilizations that existed in the regions in pre-historic times via the means of stone age pictorial writing on the walls.
---
Planning your holiday in Kerala but confused about what to do? These Kerala travel stories help you find your best trip ever!
Real travel stories. Real stays. Handy tips to help you make the right choice.
---
6. Vagamon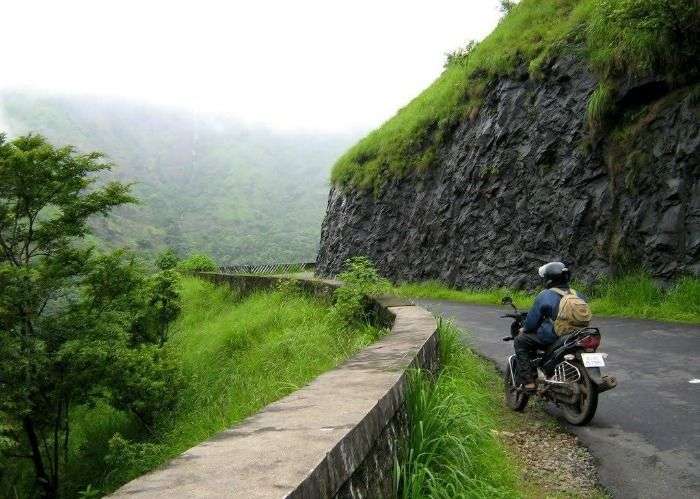 Image Source
Though Vagamon seconds Munnar in terms of the beauty but it is famous amongst the tourist places in Kerala for its soothing environment. Studded with lush green landscapes, vast meadows, pine forests, pristine waterfalls and scented plantations it is a pleasing getaway to any metropolitan tourist.
Best months to Visit: Jan – June & Sept – Dec
Nearest Railway Station: Kottayam – at a distance of 64 Kms
Vagamon Weather: Pleasant to Cold
Popular Tourist Places in Vagamon are:
1. Elaveezha Poonchira
Image Source
Indulge in a romantic sunset view while you feel the winds soothing and calming your nerves down and you experience the glory of nature. Vagamon sure falls in the list of unusual places to visit in Kerala.
2. Kurisumala Ashram

Image Source
Kurisumala Ashram is an absolute spiritual destination with a melange of a Christian pilgrimage centre and a monastery. It has a large prayer area and offers a tranquil atmosphere to dwell in the positive vibes while at the ashram.
3. Parunthumpara View Point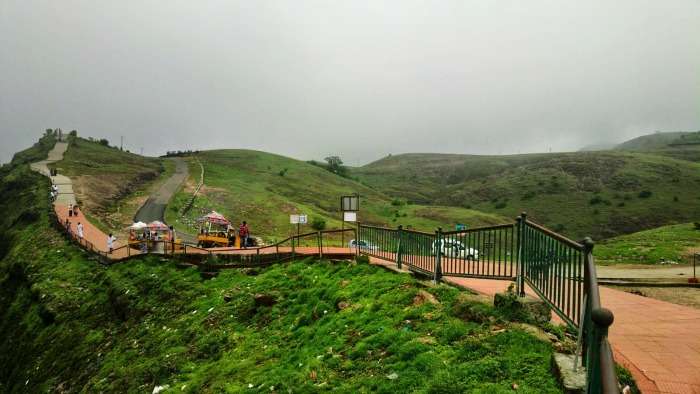 Image Source
Situated 1200 meters above the sea level, Parunthumpara is perfect for hiking. Walk up to the view point for the most amazing sight of the deep gorges. It is a calming and serene hill with bumpy corners which are fun but risky for adventure lovers.
Suggested Read: 20 Tranquil Hill Stations In Kerala For A Rejuvenating Experience In 2022 Summer
7. Kozhikode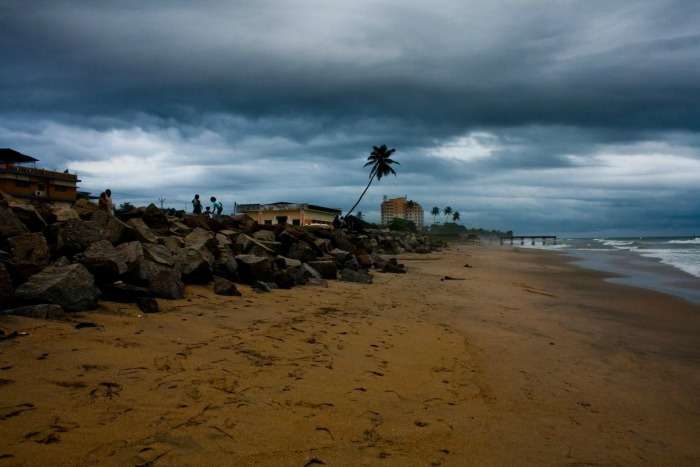 Image Source
While all the tourist places in Kerala state boasts of nature, beaches and an exotic holiday, Kozhikode is the only place which offers the best of all the destinations combined. Previously known as Calicut, where the trading of spices began. Filled with historical, cultural, educational and exceptional culinary excellence, Kozhikode is worth a visit.

Best months to Visit: Sept – March
Nearest Airport: Calicut Airport
Kozhikode Weather: Pleasant to Humid
Popular Tourist Places in Kozhikode are:
1. Kappad Beach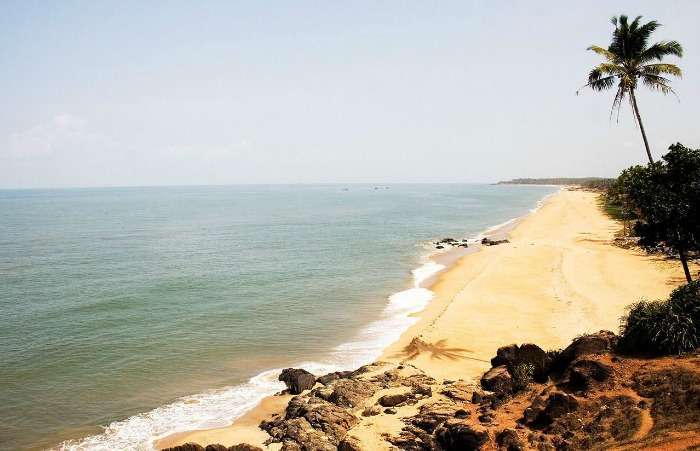 Image Source
A beach of utmost historical importance, this was where Vasco-da-Gama landed on 27 May, 1498 with 170 men in three vessels. This rock studded beach is also known as 'Kappakadavu' and has an extensive rock that protrudes into the Sea.
2. Dolphin's Point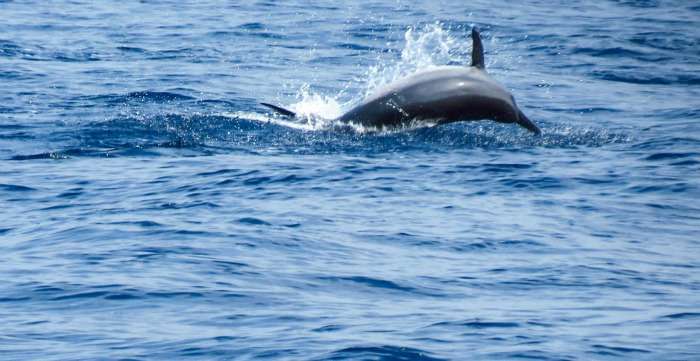 Image Source
Amongst all the attractions of Kerala, Dolphin's point at Kozhikode is one of the destinations you can't afford to miss. For a splendid experience stroll at the beach while you enjoy the wind blow through your hair and see dolphin's play in the early hours of the morning and beautiful sunset in the evenings.
3. Pazhassiraja Museum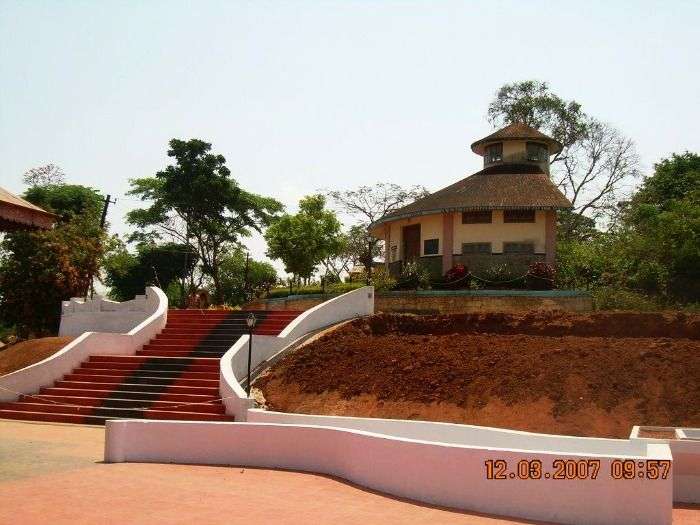 Image Source
Located 5 Km from the Kozhikode city, this rich museum displays the historical past and the ancient Mural paintings, antiques, old coins, models of temples, and megalithic structures.
8. Trivandrum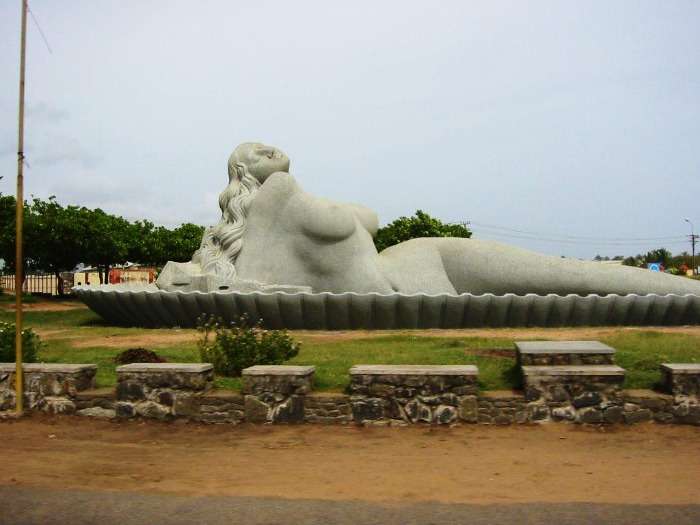 Image Source
Trivandrum or literally the 'City of Lord Anantha' is the home to the southern tip of India, Kanyakumari, and is amongst the incredible tourist attractions in Kerala. With a rich cultural history, diverse social & religious traditions and assorted ayurvedic treatments, it is a must to be on the itinerary of every tourist.
Best months to Visit: Sept – April
Nearest Airport: Trivandrum Airport
Kovalam Weather: Pleasant to Humid
Popular Tourist Places in Trivandrum are:
1. Kovalam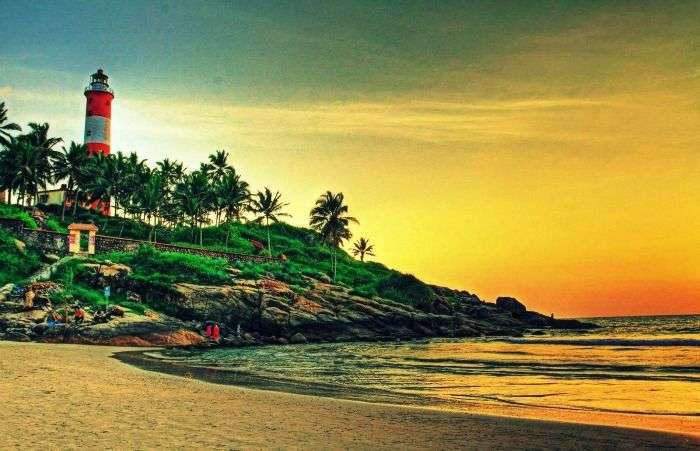 Image Source
If you wish to relax under the sun, rejuvenate with the ancient ayurvedic treatments and strong deep massages, Kovalam is an idyllic holiday destination for you. It has been rated among the best beaches in India even before Kerala gained popularity. The place has everything you'd need for a relaxing vacation– comfortable cottages, high-end hotels, yoga centres, ayurveda centres!
2. Varkala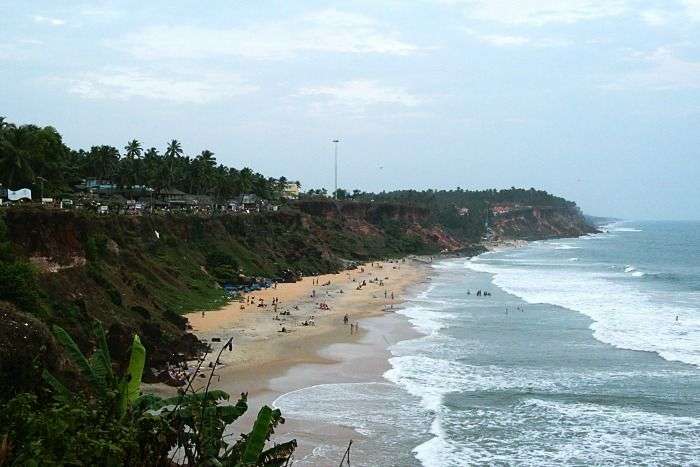 Image Source
51 miles away from Trivandrum, Varkala beach offers an exquisite view of the sea due to its rocky structures and high cliffs. Also known as the Papanasam beach – a pilgrimage for Hindus, helps them wash their sins away. Its unique seaside places, grand resorts and fresh air attracts tourists from all over the world.
3. Kanyakumari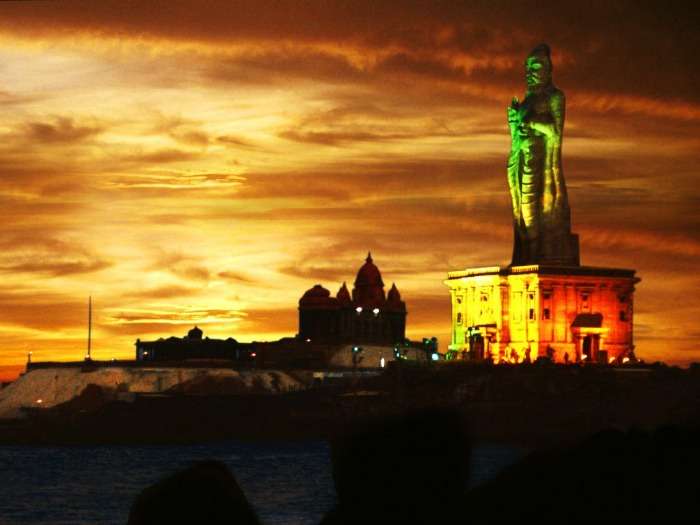 Image Source
Your trip to Kerala remains unfinished until you visit the southernmost tip of India – Kanyakumari. A well-known attraction in Kerala, Kanyakumari is the place for the union of the three water bodies surrounding India – the Arabian Sea, the Bay of Bengal and the Indian Ocean. Take a ferry and pay a tribute to the Indian legends at Vivekananda Rock Memorial, Mahatma Gandhi Memorial & Thiruvalluvar Statue.
9. Thrissur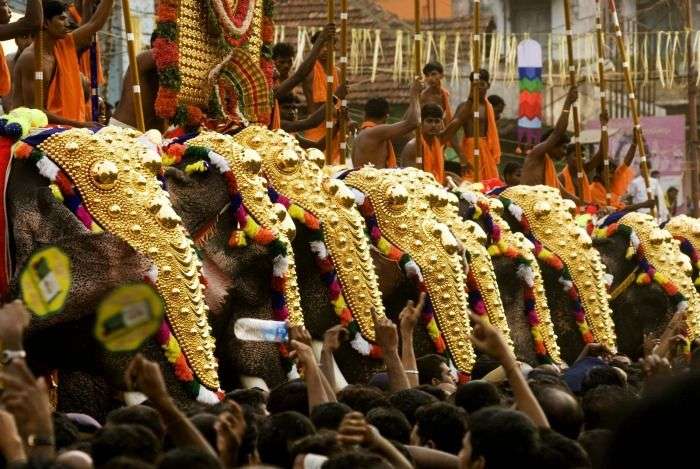 Image Source
On your holiday in the God's Own Country, a trip to the cultural attraction of Kerala will add a touch of magical peace to your memories. The capital houses some of the most influential artists and teachers and preserves the cultural legacy and integrity till date.
Best months to Visit: Jan – Mar; Sept – Dec
Nearest Airport: Kochi Airport (COK)
Thrissur Weather: Pleasant to Hot
Popular Tourist Places in Thrissur are:
1. Vazhachal Falls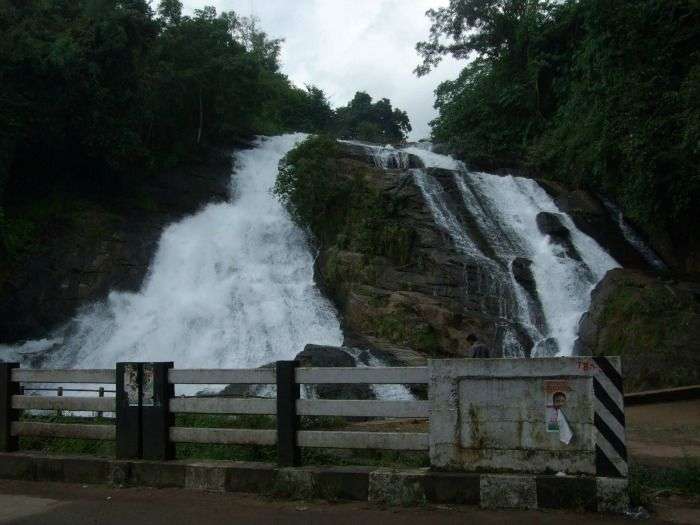 Image Source
A popular getaway set amidst the Western Ghats offers a spectacular view of the deep valleys and an amazing spot to add wonderful memories to your holiday.
Suggested Read: 15 Gorgeous Waterfalls In Kerala That Will Enthrall You In 2022!
10. Kumarakom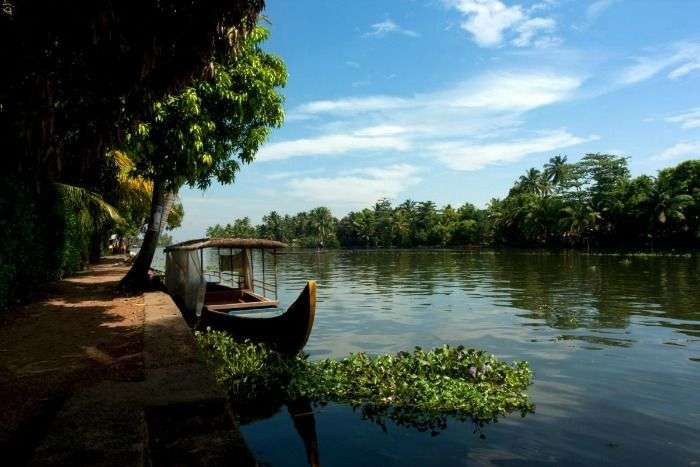 Image Source
An idyllic place to stay in a village in Kerala while you enjoy the backwaters, sip on coconut water, taste the authentic coastal and Malabar cuisines, Kumarakom is an absolutely relaxing tourist place in Kerala. Lined with coconut groves, green paddy fields and mangrove forests, the scenic beauty is quite tempting for a stress relieving vacation.
Best months to Visit: Jan – Mar; Sept – Dec
Nearest Airport: Kochi Airport (COK)
Kumarakom Weather: Pleasant to Hot
Popular Tourist Places in Kumarakom are:
1. Kumarakom Bird Sanctuary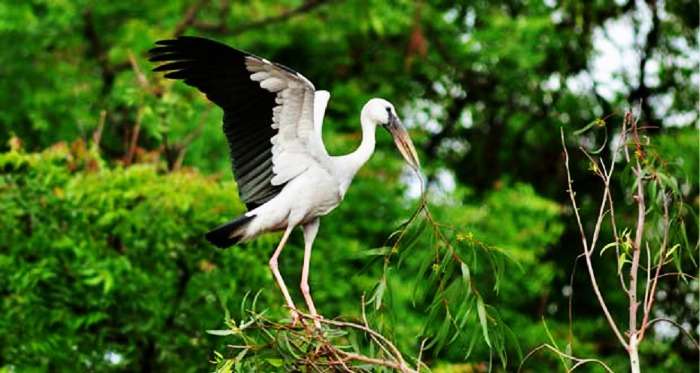 Image Source
Spread across 14 acres and located by the banks of Vembanad Lake, this bird sanctuary is a favourite haunt for migratory birds and an ornithologist's paradise. You could spot Siberian stork, Egret Darter, heron, teal and many more species during the months of November – February. Kumarakom Bird Sanctuary is one of the best things to do in Kerala, that you don't want to leave without seeing.
Further Read: Top 28 Honeymoon Places In Kerala For A Bewitching Escape In 2022
Kerala, the God's very own country, is a paradise of green hills, backwaters, beaches, waterfalls, high ranges, coconut trees and a lot more. It is an ideal destination for a long vacation with your family or friends. Spend some time in the lap of nature, plan a trip to Kerala now!
Disclaimer: TravelTriangle claims no credit for images featured on our blog site unless otherwise noted. All visual content is copyrighted to its respectful owners. We try to link back to original sources whenever possible. If you own the rights to any of the images, and do not wish them to appear on TravelTriangle, please contact us and they will be promptly removed. We believe in providing proper attribution to the original author, artist or photographer.
Please Note: Any information published by TravelTriangle in any form of content is not intended to be a substitute for any kind of medical advice, and one must not take any action before consulting a professional medical expert of their own choice.
Frequently Asked Questions About Tourist Places In Kerala
Which is the best city to visit in Kerala?
Almost all the cities in Kerala are worth visiting once but the most-visited place is Kochi. It is considered as the 6th-best place in the whole of India. It is home to many famous tourist places like Marine Drive, Jain Temple, Kochi Harbour, and more.
What is the best time to visit Kerala?
September to March is considered to be the ideal time for exploring places to visit in Kerala. You can expect less humidity during these months as compared to other months in the year.
How many days are enough for Kerala?
If you would like to explore the main attractions in Kerala like Kochi-Munnar-Thekkady then three to four days are considered enough for a vacation. Otherwise, you can extend your vacation and plan it for a week if you want to relax and enjoy it.
What is special in Kerala?
Kerala is mainly popular for its tea plantations that are spread in the vast areas. Apart from this, one must explore the green backwaters and go for some spice shopping otherwise your trip will remain incomplete.
What are some of the famous foods in Kerala?
Some of the famous local cuisine found in Kerala are appam & stew, Kerala prawn curry, Malabar Parota, idli sambhar, dosha, and more. One must savor these dishes on their Kerala vacation.
Which language is spoken in Kerala?
The local language that is spoken in Kerala is Malayalam which belongs to the Dravidian group of languages. Apart from this, you will also see people speaking Tamil and English.
What can I buy from Kerala?
Some of the most famous things to buy in Kerala are aromatic oils, coconut products, banana chips, Kathakali masks, and jewelry.
---
Looking To Book A Holiday Package?
Book memorable holidays on TravelTriangle with 650+ verified travel agents for 65+ domestic and international destinations.
---
Comments
comments