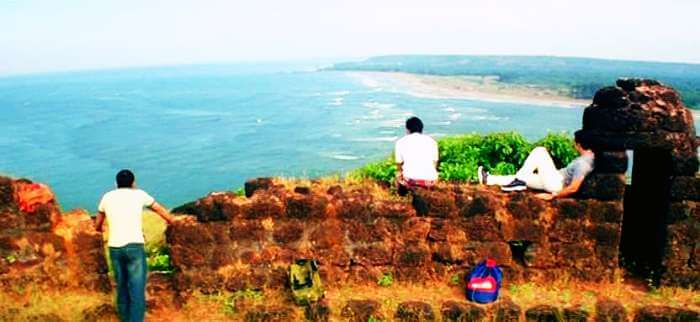 The list of tourist places in Goa is a long one, varying right from the buzzing beaches like Baga to the beautifully-built churches and cathedrals of Old Goa. This fun capital of India boasts of sun-kissed beaches, palm trees, cashew plantations, centuries old monuments, the epic Goan fish curry rice, cashew fenny, festivals, flea markets, Santa Monica Cruise Ride, Spice Farms and what not!!! Dance the night away to the vibrant beats of Trance in the night life of Goa and wake up to the most serene sunrises on the calm beaches. That's not all, the place is a paradise for food-lovers too. Thanks to the alluring shacks and some unique restaurants with fabulous locations to spend the best of time. 
Most Popular Tourist Places to Visit in Goa(2019)
Here's a list of 39 absolutely amazing tourist places to visit in Goa which will keep calling you back for more.
Forts In Goa
For all the history buffs out there, Goa has many forts that are worth exploring and certainly top the charts when it comes to places to visit in Goa. Make a visit to these prominent forts to learn the history of Goa and enjoy the views that surround them!
1. Aguada Fort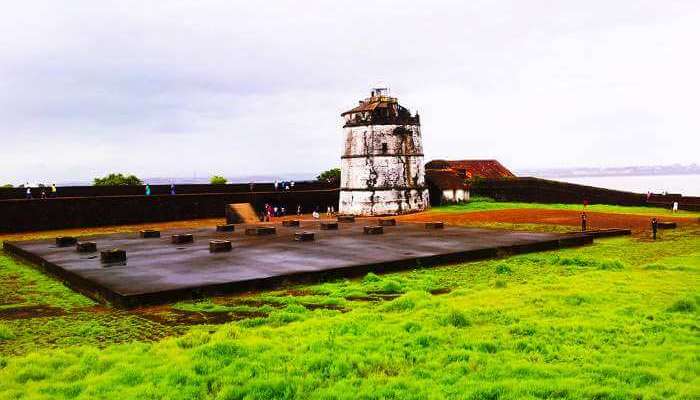 Image Source
Sightseeing in Goa is incomplete without a visit to Fort Aguada, strategically situated at the estuary of the river Mandovi. On the north side of the fort, a rampart of red-brown laterite just into the bay to form a jetty between two small sandy coves. This picturesque spot is known as Sinquerim Beach.
Timings: 9:00 am – 6:30pm all days of the week
Built By: Portuguese
Built In: 1609-1612
Houses: The Central Jail and a 19th Century Lighthouse
---
Planning your holiday in Goa but confused about what to do? These Goa travel stories help you find your best trip ever!
Real travel stories. Real stays. Handy tips to help you make the right choice.
---
2. Chapora Fort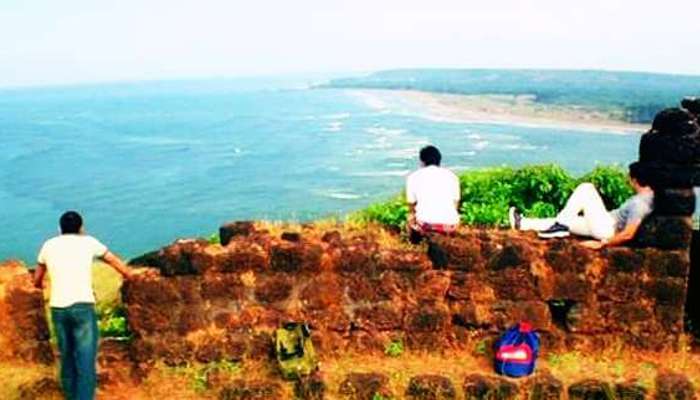 Image Source
Popular for its history, the Chapora Fort is one of the prime tourist attractions of Goa. In the recent years, it shot to prominence after the Bollywood movie Dil Chahta Hai was shot here. Perched on a prominent position, one can get sweeping views of all directions from here.
What's Special? Dil Chahta hai has been shot here! The fort offers picturesque views of Chapora river uniting with the waters of Arabian Sea.
Built By: Adil Shah of Bijapur
Nearby Attractions: Vagator Beach & Anjuna Beach
3. Terekhol Fort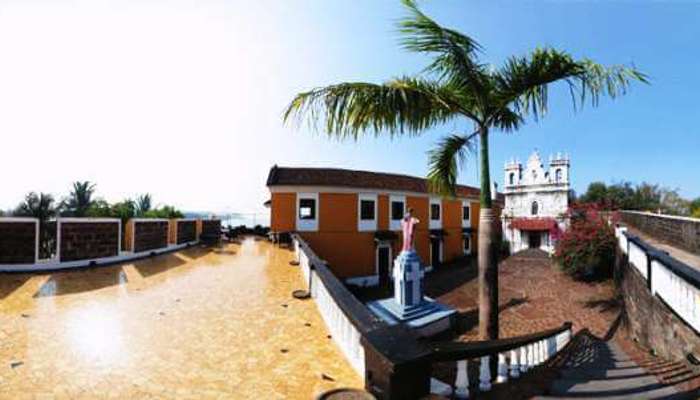 Image Source
Fort Terekhol situated on the Terekhol River, lies on the northern tip of Goa, on a hillock overlooking the Arabian Sea. In its courtyard is the century old church of St. Anthony. The remains of the fort have now been converted into a hotel. The fort overlooks Tiracol River and the sandy Keri beach offering captivating views.
Houses: The Chapel Of St. Anthony
Nearby Attractions: Arambol, Palolem Beach
Must Read: 11 Romantic Beach Resorts in India for the Summer of Love
4. Reis Mogos Fort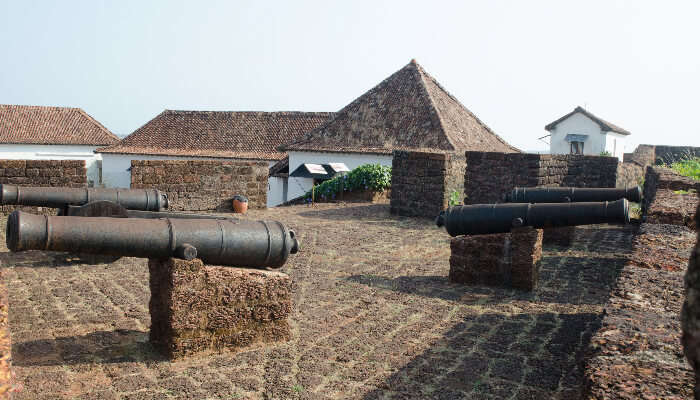 The construction of this fort was done by Alfonso de Noronha, the Portuguese Viceroy in the year 1551. The fort was reconstructed in the year 1707. This fort served as a pivotal site by becoming a defensive wall when the Portugese were in war with the Marathas in the year 1739. This fort is located at 7 kilometers from the Panjim Kadamba Bus Stand and lies on the banks of Mandovi.
Timings: 9:30 am – 5pm all days of the week
Built By: Alfonso de Noronha
Built In: 1551
5. Cabo De Rama Fort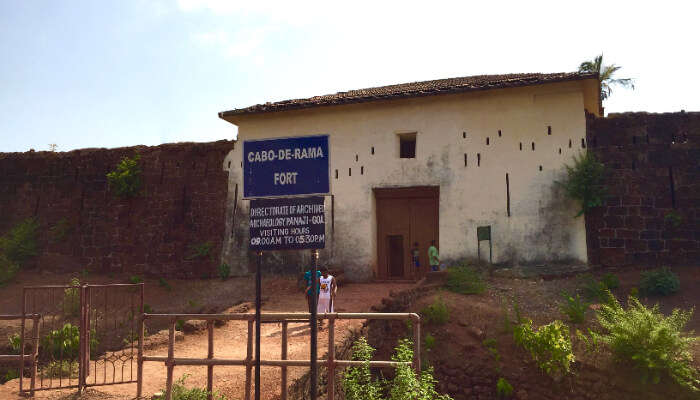 This fort is also popularly known by the name Cape of Rama. This fort is known for its historical as well as mythological significance. This fort was reconstructed by the Portuguese in the year 1763 after they seized it from the Maratha King of Sonda. This tourist site is located 60 kilometers from Panjim Kadamba Bus Stand and lies in South Goa.
Timings: 9 am – 5:30 pm all days of the week
Built By: Portuguese
Churches In Goa
Churches of Goa will bring you closer to the religious, historical as well as architectural aspects of this Indian state. Listed below are a few most-visited churches here that you must explore for a memorable trip!
6. Bom Jesus Basilica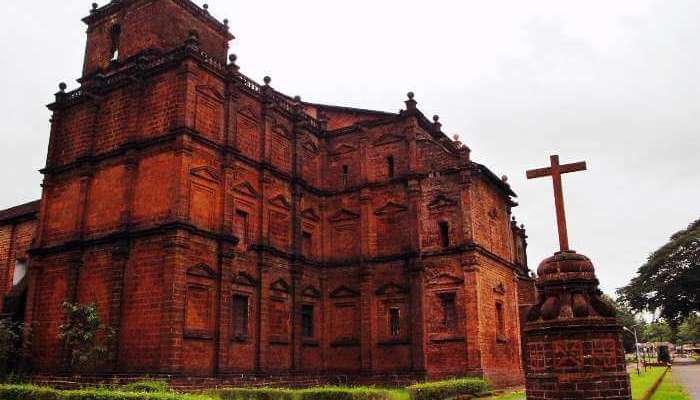 Image Source
One of the world famous tourist places in Goa is the Bom Jesus Basilica. Characterized by Baroque architecture and fine detailing, carved from basalt embellishments, it is one of the richest facades in Goa.
What's Special?: The Basilica of Bom Jesus is most famous for holding the mortal remains of St. Francis Xavier. The church is widely famous throughout the Roman Catholic world.
Timings: Monday to Saturday 09:00 am to 06:30 pm & Sunday 10:00 am to 06:30 pm
7. Se Cathedral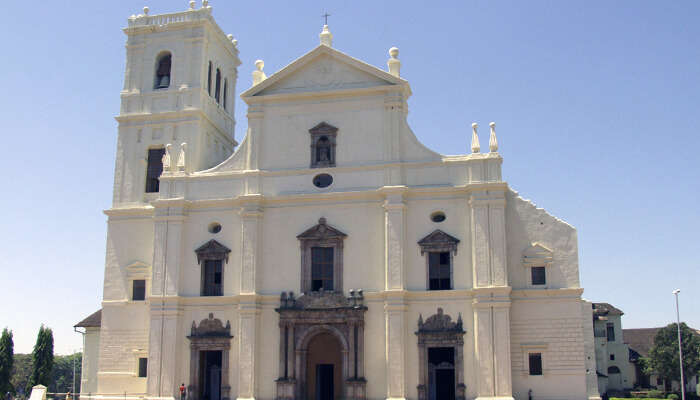 This church is known to be one of the largest Asian churches. A major tourist attraction in Old Goa, this cathedral is established facing the Basilica of Bom Jesus. Se Cathedral has even been recorded as one of the UNESCO World Heritage Sites and that too for all the right reasons. This cathedral has been established as a tribute to St. Catherine and is considered to be the Archdiocese's seat in Goa.
Architect: Julião Simão
Timings: 7 Am – 6:30 Pm
8. Church Of St. Francis Of Assisi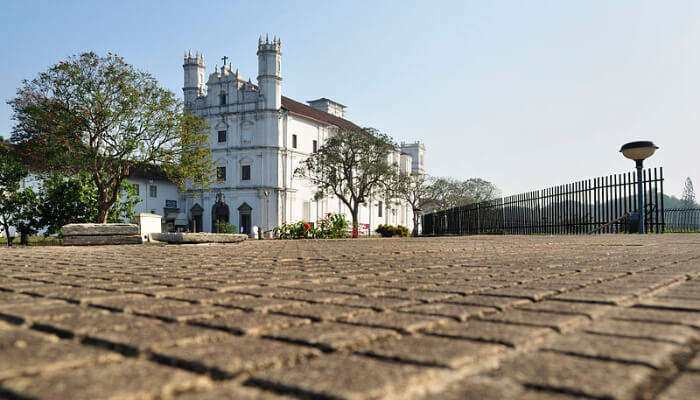 Goa has some of the most grand and elaborately designed churches of India. The Church Of St. Francis Of Assisi in Panjim is one among the oldest churches. A highlight of this place of worship is the statue of Mother Mary that has been installed right in front. The tower forms a striking backdrop to this statue. The church also preserves world's 2nd largest bell.
What's Special?: The Church Of St. Francis Of Assisi is one of the most famous churches as the World's 2nd largest bell is preserved in the church.
Timings: 7 Am – 6:30 Pm
9. Church Of St. Cajetan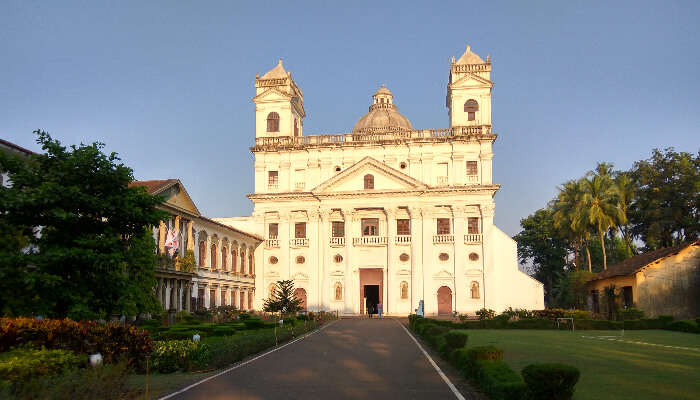 Church Of St. Cajetan  is a charming Roman Catholic church in Old Goa. It is also known as Church of Divine Providence. Completed in 1661, this building has been brought under the UNESCO World Heritage Site – Churches and Convents of Goa. The stunning white structure has large dome and inscriptions of Latin on its walls. Designed in the shape of a Greek cross, this architectural beauty is located close to the Mandovi River
What's Special?: The Church Of St. Cajetan is known for the Latin inscriptins on its walls.
Timings: 7 Am – 6:30 Pm
Iconic Places to Visit in Goa To Have Your Meal
You must have visited Goa several times, but here are a few iconic places to visit in Goa to experience eating out in altogether a different way. While some of these offer the most picturesque sunset, other will make you fall in love with their vibrance and ambience. 
10. Thalassa Restaurant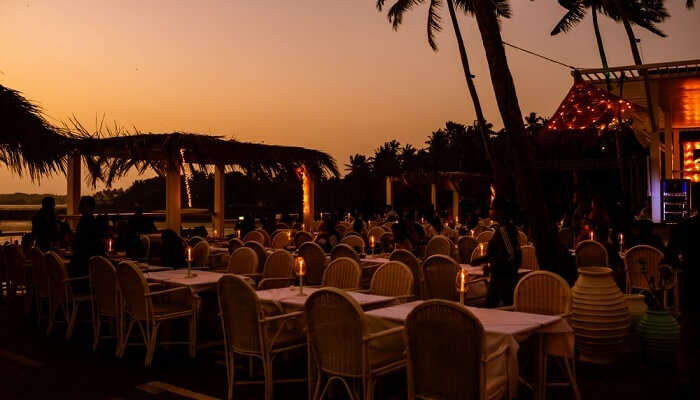 One of the most famous restaurants amongst regular Goa tourists, Thalassa offers the perfect sunset view in Goa. Look for a table outside if you want to have the ideal experience at this place. The clear view of the expansive sea makes it certainly worth every penny. 
We would suggest you to book a table in advance since it is one of the most sought after places to visit in Goa. 
Location: Small Vagator, Ozran, Vagator, Goa
Price for Two: INR 2000
11. The Fisherman's Wharf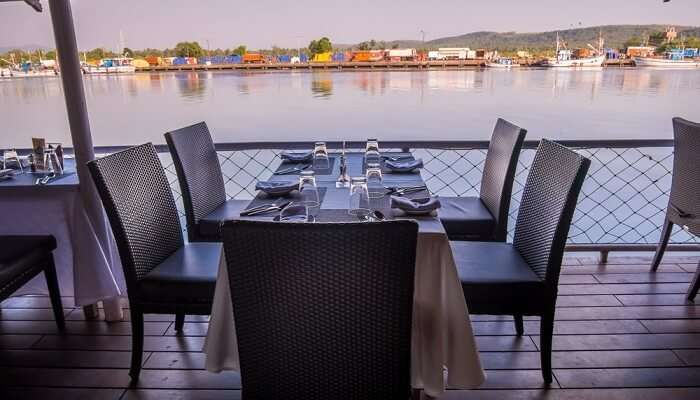 This place has been attracting crowds for years now. While Salcette offers a ship-like decor and serves delicious tandoori pomfret, masala fried prawns and fish curry rice. Live performances add up to the fun at this beautiful place. On Sundays, you can enjoy the live performances during lunch hours as well. 
The view of backwaters make the moments memorable for lifetime. So, next time you are in Goa, don't forget to add this to your list of places to visit in Goa. 
Location: Behind The Leela, Mobor, Cavelossim, Goa
Price for two: INR 1500
12. Anteras, Vagator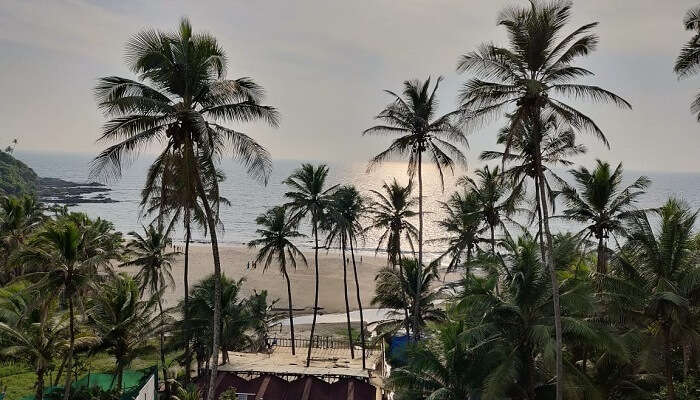 Antares is a place to be if you are looking for some serenity while overlooking the beach. Have a sun-kissed meal and wait till the sunset for an experience of its kind. You can pick anything from their authentic delicacies and you will not regret for the fact that their staff pours in immense creativity and dedication in each dish they serve. 
Location: Small Vagator Beach, Ozran, Vagator, Goa
Price for two: INR 2000
Famous Party Hubs In Goa
After all, what is Goa without the party clubs? These places to visit in Goa are not just places but rather an integral part of your itinerary. They ensure you make the most of your trip to Goa and satisfy your party animal!
13. Tito's Club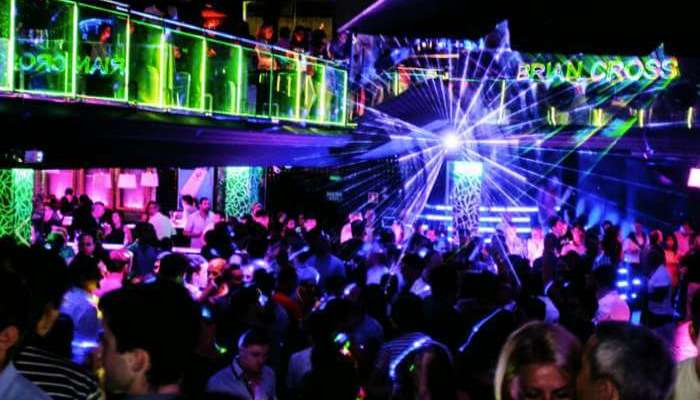 Image Source
The biggest entertainment hub in Goa hosts a steady stream of high profile and celebrity DJ's with a huge dance floor and is amongst the best tourist attractions in Goa. The club also features a variety of special acts, dance performances and has the most versatile bartenders with fire acts and crazy bar flaring acts of their own. The club within a few months of opening its doors has already received the Times Nightlife Award for the "Best Nightclub in Goa".
Location: Titos Ln, Near Baga Beach, Saunta Vaddo, Calangute, Goa
Timings: 6 Pm – 3 Am
Suggested Read: 30 Places To Visit In India Before You Turn 30
14. Mambo's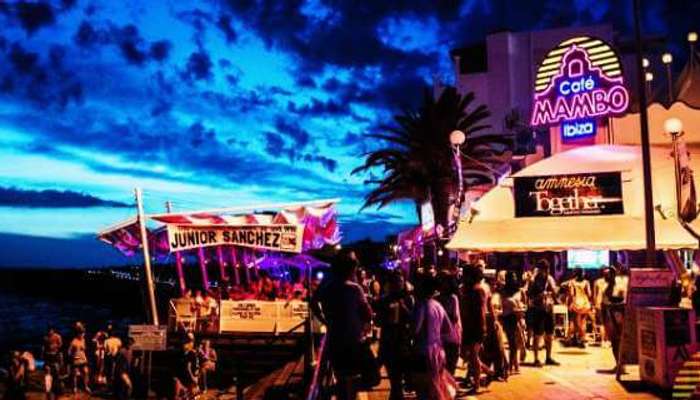 Image Source
It is one of the most happening tourist places in North Goa that has changed the clubbing scene in Goa. It club opens from 9pm onwards and is a chilled out zone to meet friends and catch up for a drink. With amazing in house DJs as well as renowned International DJ's playing all sorts of music. Cafe Mambo also has special theme nights for retro music, trance night, and is sure to make you shake a leg.
Location: Titos Lane, Baga Beach, Goa, 403516
Timings: 6 Pm – 4 Am
15. Britto's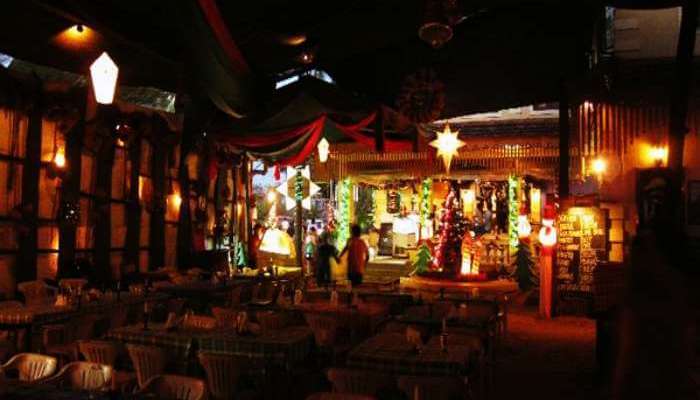 Image Source
De Baga Deck is a fine-dining Italian restaurant that serves some of the most scrumptious and tantalizing foods in Goa. Tasty cocktails, great music, pleasing ambience and magical cuisines are the highlights of De Baga Deck. The ambience is unique given the large French windows through which you can enjoy uninterrupted and spectacular views of the Arabian Sea. De Baga Deck open throughout the year. Specialize in seafood and multi-cuisines.
Location: House No.7, 171, Calangute – Baga Rd, Saunta Vaddo, Baga, Goa
Timings: 8:30 Am – 12 Am
Wildlife Sanctuaries in Goa
If wildlife fascinates you, then these amazing sanctuaries are some of the essential places to visit in Goa to make your trip more fulfilling and memorable!
16. Cotigao Wildlife Sanctuary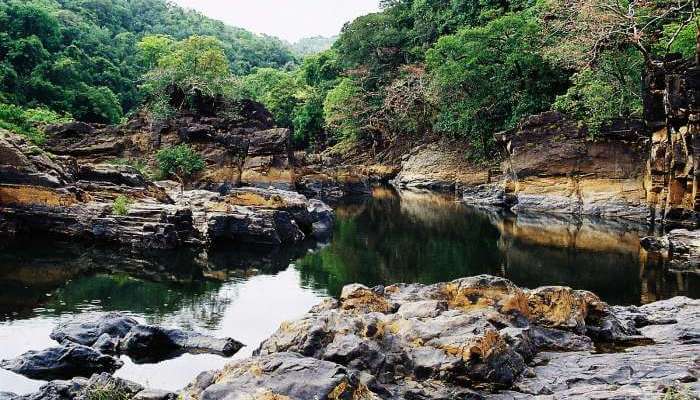 Image Source
Noted as Goa's Second Largest Wildlife Reserve, Cotigao Wildlife Sanctuary may not be the place to see wild animals prowling but you get to see something different. Sloth Bears, Laughing Hyenas and Indian Bisons are a part of the community along with Monkeys and the Malabar Crested Eagle. Find yourself walking in the woods and enjoying the silence that descends on this sanctuary.
Distance: 60 Kms south of Panaji
17. Salim Ali Bird Sanctuary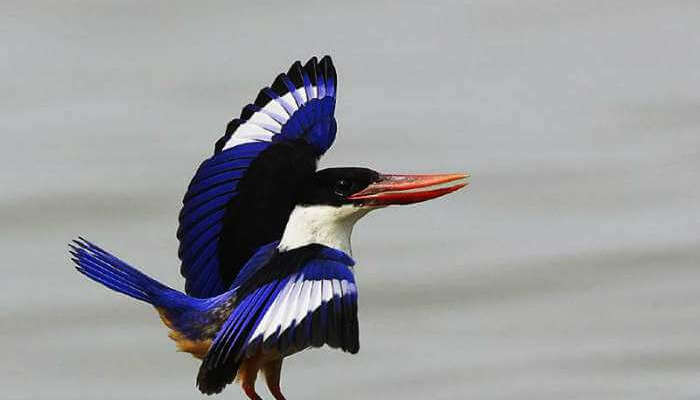 Image Source
Salim Ali Bird Sanctuary on western extreme of The Chorao Island is where mangrove forests are worth exploring with the presence of species like mudskipper and black drongo. Named after an Indian ornithologist, the sanctuary is a nice escape into wilderness.
Location: Chorao Island, Ilhas, Ribandar, Goa
Opening Hours: 6 Am – 6 Pm
Suggested Read: 13 Places You Need To Visit For The Best Wildlife Experience in India
18. Mandovi-Zuari Wildlife Sanctuary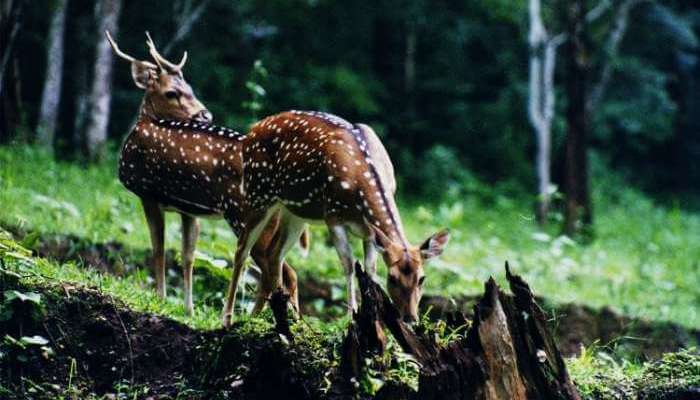 Image Source
Mandovi-Zuari Wildlife Sanctuary is Goa's most visited sanctuary and that is not without reason. Like other Wildlife Sanctuaries in Goa, Mandovi-Zuari attends to a host of species. You can spot the from the rarest of species of Kandelia Candel to a wide range of Birds, Snakes, Jackals and Crocodiles.
Location: Chorao Island, Ilhas, Ribandar, Goa
Opening Hours: 6 Am – 6 Pm
19. Bhagwan Mahavir Wildlife Sanctuary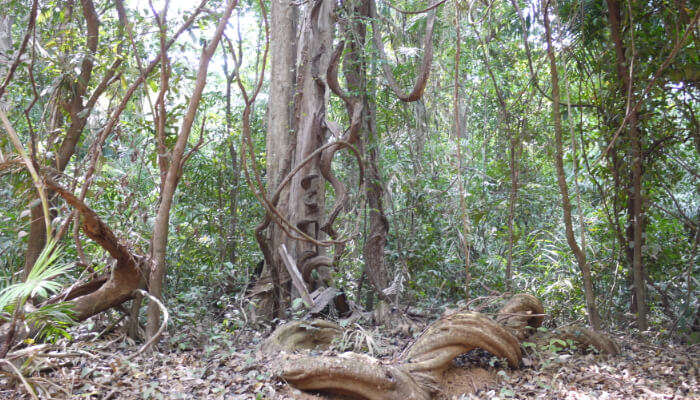 This wildlife sanctuary is a part of Mollem Village, which is located in Sanguem Taluka. Earlier, it was known by the name Mollem Game Sanctuary and it was in the year 1969 that it was given the name, Bhagwan Mahavir Wildlife Sanctuary. This sanctuary is considered to be the largest in the four wildlife sanctuaries of Goa. this sanctuary also covers within it the mesmerising Mollem National Park.
Distance: 10 km from Panaji
Shopping Places In Goa
To satiate your shopaholism, you must visit the vibrant markets of Goa that are known for their wide varieties of clothes and accessories. Explore the markets mentioned below!
20. Mapusa Market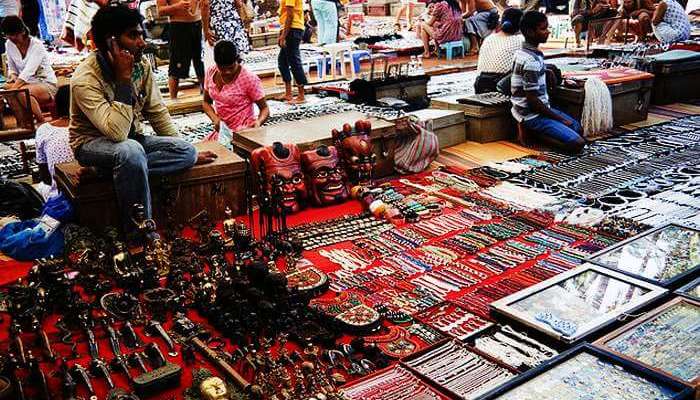 Image Source
Mapusa is one of the many famous shopping destinations in Goa. Just outside Mapusa Municipal Market, you will find an array of stalls enticing you with local goods got by farmers and small entrepreneurs across the state You can shop for several artifacts, clothes, accessories, souvenirs and much more at the market.
Location: Mapusa Market Area, Panaji, Goa
Timings: 6 Am – 8 Pm
21. Saturday Night Market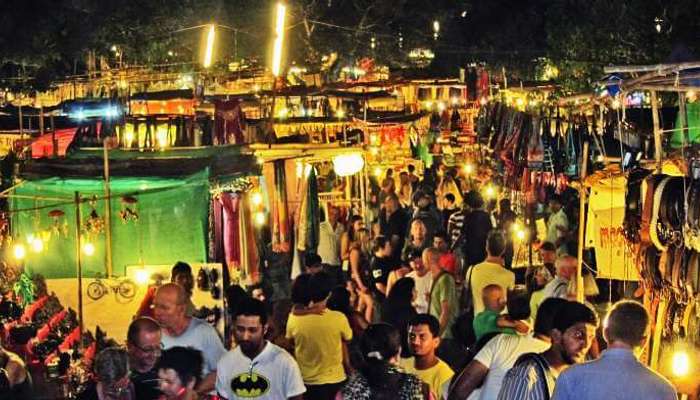 Image Source
This sprawling market is located in Arpora. One can find everything in this market – right from spices to jewellery, unique creations, international designers, vintage items and much more. Apart from that, it hosts live concerts. A lot of hippies frequent this market and sell goodies too. The Saturday night market has featured in Bollywood films too! It is one of the best liveliest getaways for sightseeing in Goa.
Location: Arpora, Goa
Suggested Read: Top 11 Shopping Destinations in India
22. Anjuna Flea Market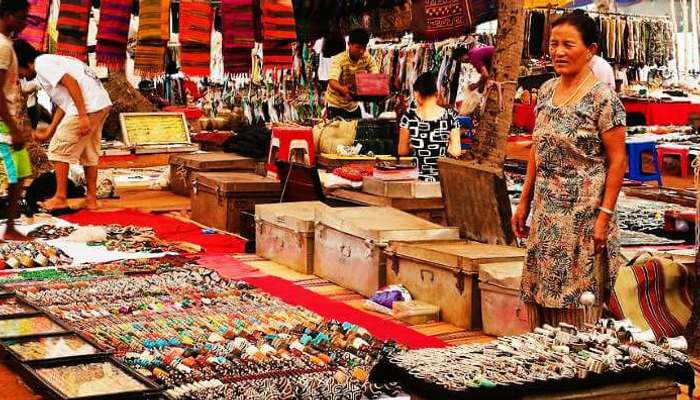 Image Source
Apart from the famous Curlies, Anjuna flea market is amongst the most popular tourist places in Goa. The flea market is open only on Wednesdays and offers many things, right from fruits to clothes and accessories to electronic devices. It's a favourite hangout among hippies and backpackers. While you can find really unique items at this market, give your best shot at bargaining, 'coz you can avail some great deals!
Opening time: October to March: 08:00 am – 12:00 am & 12:00 am – 01:00 am
Beaches In Goa
Beaches in Goa are its highlight and people from all around the country come here to spend the time of their lives and unwind themselves at the beaches! Scroll down to know what's in store for you in some of the major beaches of Goa!
23. Aguada Beach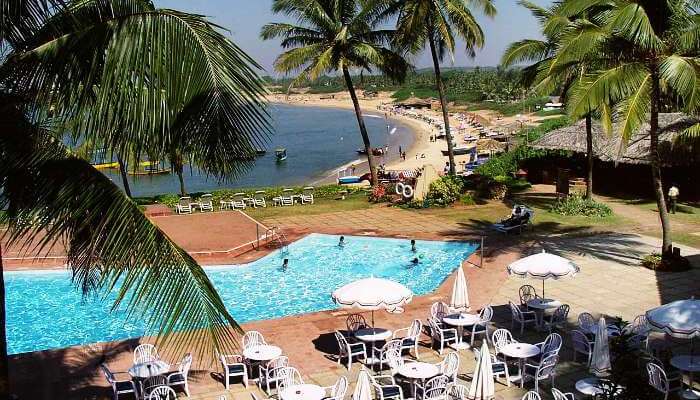 Image Source
While Fort Aguada is known to soothe your eyes with delightful views of Aguada beach, it allures the travellers with pristine landscape and the background of ancient citadels. The beach is famous amongst honeymooners.
What's Special? Do plan a trip to the lighthouse near by. It offers some gorgeous views of the beach from a height.
Suggested Read: 11 Reasons Why A Trip To Goa In Monsoons Will Be Your Best Trip Ever
---
Goa Holiday Packages On TravelTriangle
Visit Goa – the beach capital of India. Explore golden sandy beaches, casinos, and night markets. Book your Goa holiday on TravelTriangle for the best expereince of water sports, sea food, and luxury resorts. Inclusions: Hotels, cab, water activities, & sightseeing.
---
24. Arambol Beach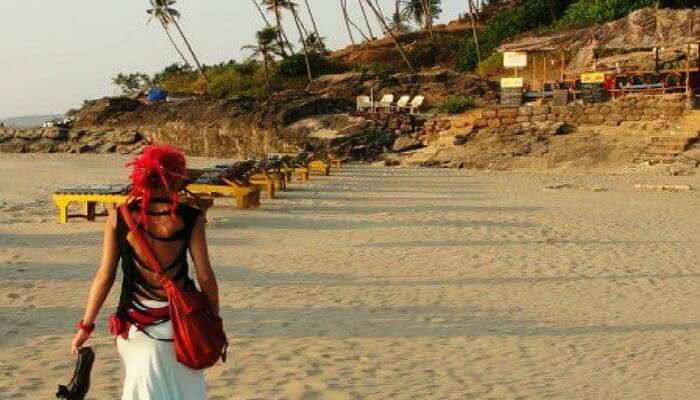 Image Source
With its Bohemian atmosphere, Arambol has long been a tourist attraction in Goa for many of the long-term hippies & youthful backpackers. The relaxed environment at the Arambol beach coupled with peace and tranquility attracts many vacationers from other beaches of Goa.
What's Special? Over here, one can indulge in adventure sports such as paragliding and kitesurfing.
Best time to visit: November to March
Suggested Read: 22 Famous Beaches In Goa That Are Lively And Picturesque
25. Baga Beach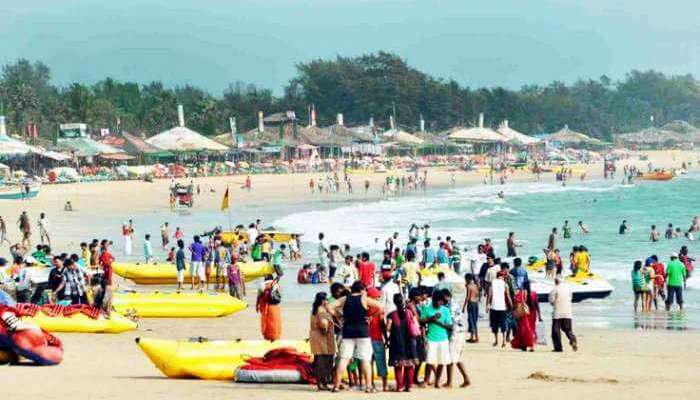 Image Source
Baga Beach is the centre of tourist attraction in Goa. Majestic white waves rushing to wipe out the feet imprints left by you on the white sand while the wind continues to flirt with the palm trees. Amongst all the activities, parasailing, banana boat rides and sun-basking are highly enjoyed at this beach.
Best time to visit: November to March
What's Special? Beach side shacks and cafes which serve you with delectable Goan delicacies and music to soothe your senses. One could indulge in artificial tattoos & braids too.
Suggested Read: 10 Commandments: Don't Do These Things While In Goa
26. Anjuna Beach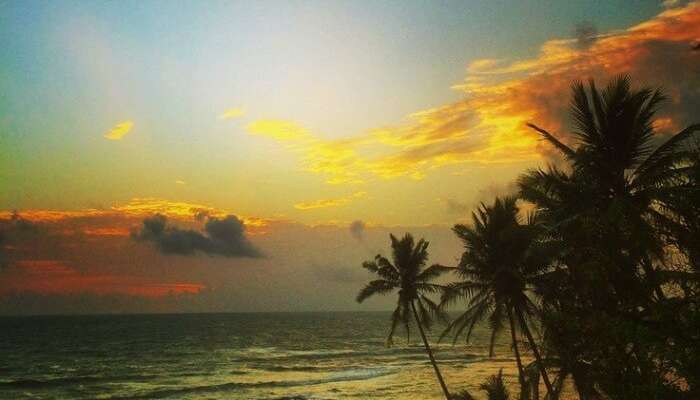 Image Source
One of the most popular tourist places in Goa – the world renowned freak capital of the world – Anjuna beach is known for its full-moon (acid house) parties, trance Parties and the hippies who tried to synthesize the spiritual traditions of the East and the art, ideas and the music of the West.
Timings: Every Wednesday, at around 11 a.m., Anjuna breaks into a riot of colors.
Suggested Read: Best Of Nightlife, Nature, & Love: A 'Couples Only' Trip To Goa
27. Butterfly Beach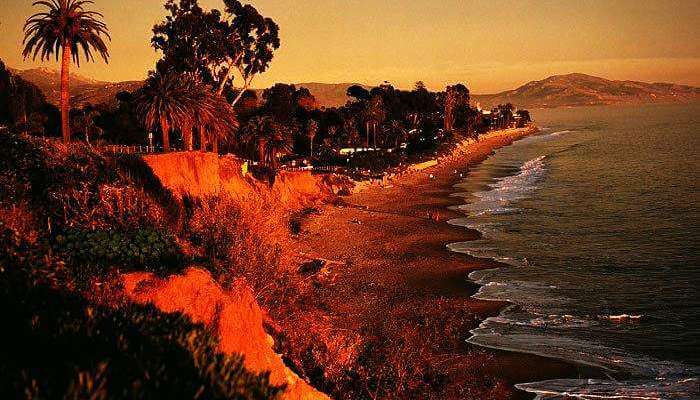 Image Source
This beautiful Butterfly beach situated towards the north of the Palolem beach. It is very suitable for those seeking peace and isolation and is one of the quietest and unexplored beaches in Goa. The Butterfly beach is surrounded by a lot of rocks. One can enjoy the thrilling ride by the paddle boat towards the beach and also see some dolphins on the way.
What's Special?The Butterfly beach is known for its clean water and a lot of tourists visit it to spot Dolphins
Suggested Read: Covering The Colossal Indian Coastline: 50 Best Beaches In India
28. Calangute Beach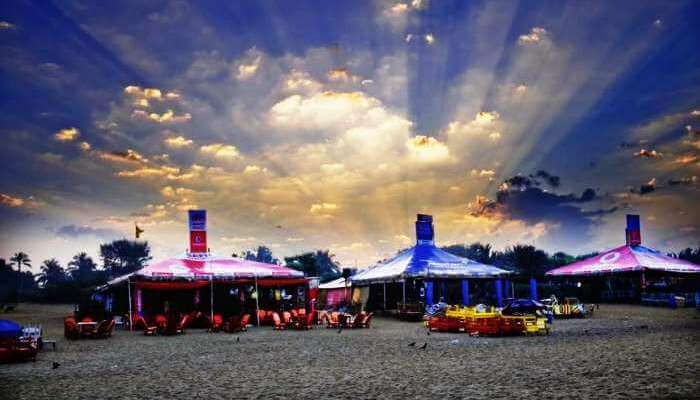 Image Source
Calangute beach in Goa is also known as the Queen of beaches. Bringing hordes of European tourist calangute beach is the haven for hippies. You can also have you full of adventure with parasailing, water-skiing, wind-surfing and dolphin trips. It is one of the best places to visit in Goa in 2 days, especially if you're travelling with friends, alone or with your partner.
What's Special? With a mind-blowing nightlife, bustling flea markets and generous contributions of history, you can let your spirits scale high on the sky of experience.
Best time to visit: November to February
Suggested Read: Valentine's Day In Goa 2019: Here's How You Can Make It An Unforgettable Affair With Your Beloved!
29. Colva Beach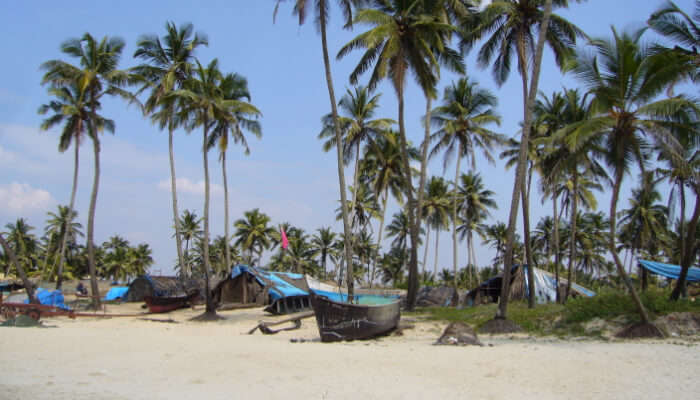 This beach is located 33 kilometres away from the Panjim Kadamba Bus Stand and is at a distance of 8 kilometers from the Margao Railway Station. This beach of South Goa is considered to be one of the must-visit tourist attractions. This beach is considered to be the largest and oldest amongst the beaches lying in the southern region of Goa and is also counted amongst the best beaches in the entire state.
What's Special? Colva Beach is famous for its pubs and bars and  all the party lovers must head to this beach to have a lit night!
30. Cansaulim Beach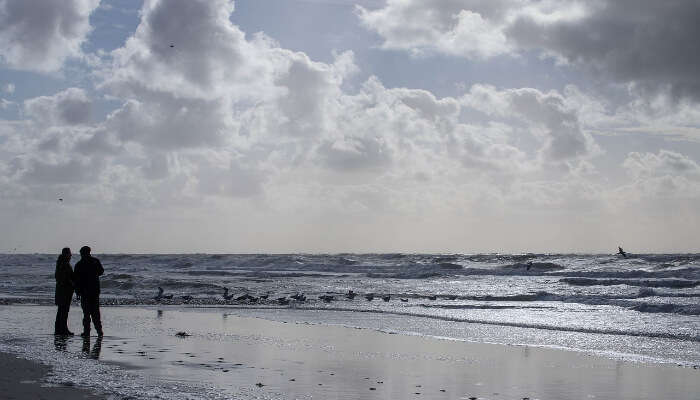 This beach, along with Arossim and Cuelim, form the second largest coastline stretch in the entire country of India. Cansaulim Beach is considered to be an extended part of Velsao Beach. This particular beach is known for its white sands and various palm trees. It forms a part of the northernmost tip of Velsao Beach. If you want to explore the secluded beaches of Goa, then visiting this one is a must.
What's Special? Click some incredible shots with palm trees in the background and take a long walk around the beach.
Islands In Goa
If you're a nature lover, then these islands are your type of places to visit in Goa. Look at the ones listed below and make the most of it!
31. Chorao Island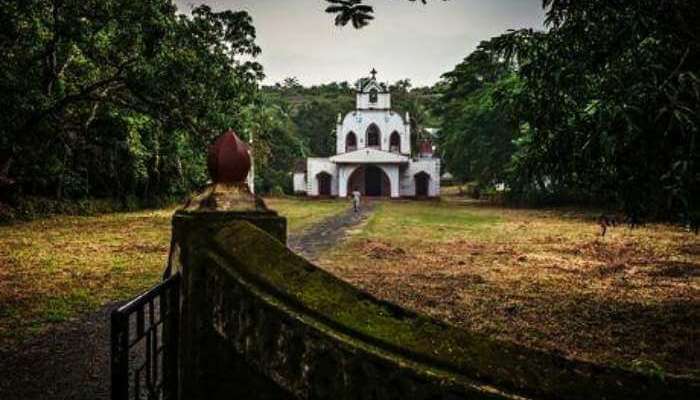 Image Source
Chorao Island is true to its Sanskrit name meaning 'Stunning Precious Stone'. From being a mere settlement of Portuguese noblemen, this Goan Island has grown into a quaint place nurturing few church and aged villas. Being the Largest Island in Goa, Chorao Island surpasses 16 other islands in attracting visitors.
Distance: 3 kms from Panaji
32. Divar Island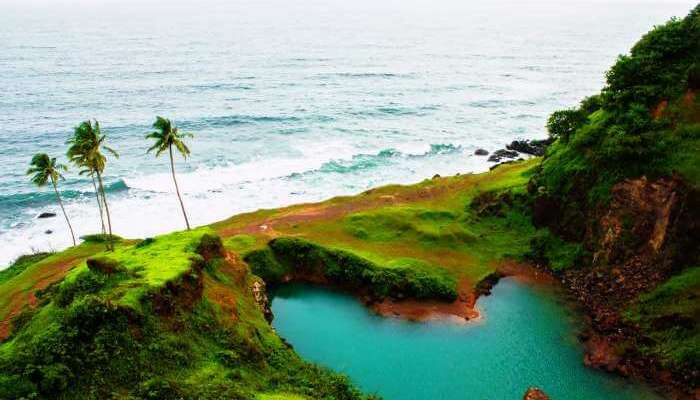 Image Source
Divar Island is still untouched by commercialization and it has retained much of its originality. This small village reprises the feeling of visiting Goan countryside. Bonderam is a much talked about festival which sees a huge influx of tourists to Divar Island.
What's Special? Situated across the ever-active Mandovi River, it is easily accessible via ferry from near Viceroy's Arch in Old Goa.
Suggested Read: 10 Monsoon Getaways That Will Make Your Honeymoon Last Forever
33. Grand Island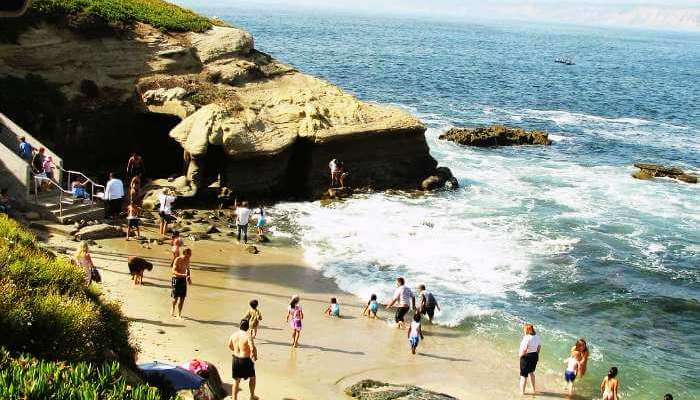 Image Source
Grand Island is true to its name. It is amongst the most offbeat yet adventurous tourist places in Goa. It offers a grand experience to the lovers of watersports as it is home to excellent Scuba Diving sites.
What's Special? Suzy's Wreck, Shelter Cove and Bounty Bay are some of the Scuba Diving sites around Grand Island. Take a day trip to this island in Goa for great snorkeling experience.
Suggested Read: 15 Best Beaches In South Goa For A Happening Holiday In 2019
Other Places To Visit In Goa
All the above-mentioned places will make you want to come back to this place. However, when planning your trip here, don't forget to add the below-mentioned places for a comprehensive fun, ensuring you don't miss out on anything!
34. Archives Museum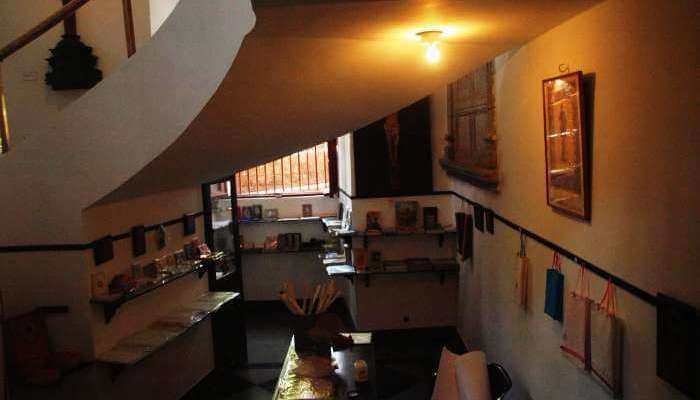 Image Source
The Museum of Goa is housed at a new building at the Patto Plaza near the ourem creek, Panaji. There are about eight thousand interesting artefacts housed in this museum, which makes this place one of the top places to see in Goa.
Exhibits: Temple Sculptures, Hero Stones, Colonial Era Artifacts, Jain Bronzes, Photos Of Prehistoric Rock Carvings
Timings: 9.30 am To 1.00 pm And 2.00 pm To 5.30 pm.
Closed On : Saturday, Sunday & Public Holidays.
Suggested Read: 19 Watersports In Goa That You Must Add to Your Bucketlist For A Fun 2019 Vacay
35. Panaji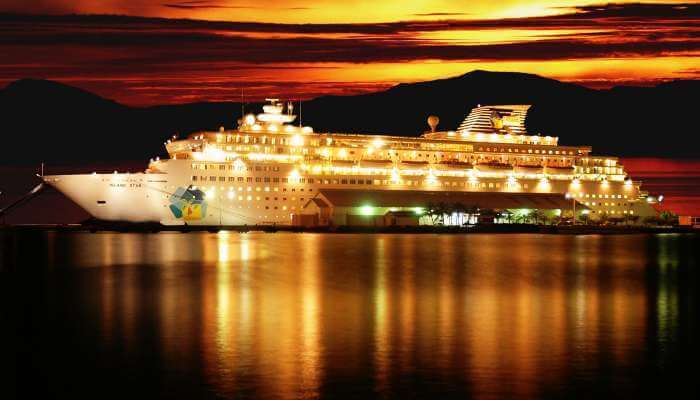 Image Source
The capital, another popular tourist place in Goa, lies on the southern left bank of the Mandovi River that skirts the town and makes for a beautiful setting. Panaji is best discovered on foot, as you walk in the old-world lanes, past heritage houses by the market selling an amazing range of goodies.
What's Special? A boat cruise through the River Mandovi at night is one of the best experiences you'll ever have on the serene waters of Goa.
Suggested Read: 10 Ultimate Destinations For Cruise and Boat Vacations in India
36. Dudhsagar Waterfalls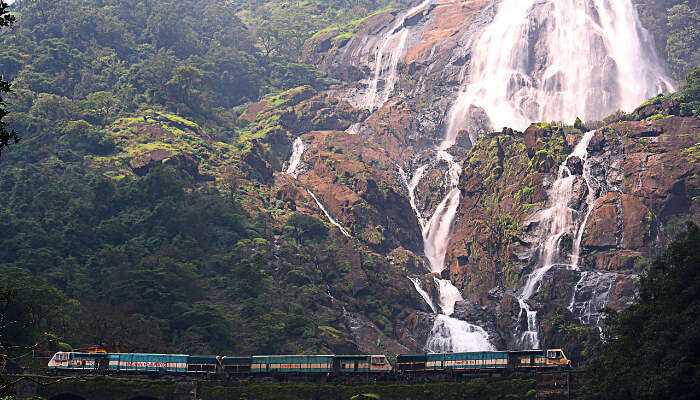 This waterfall is quite famous all over India, owing to the four-leveled falls. Moreover, this is one of the tallest waterfalls in the country. The height of Dudhsagar Waterfalls is 1017 feet and is 100 feet wide (on an average) at the peak. Bhagwan Mahavir Sanctuary is where these falls are lying, almost at the border between Goa and Karnataka. The distance between these falls and Panjim Kadamba Bus Stand is 71 kilometers.
Distance From Panjim Kadamba Bus Stand:  71 Kms
Temples In Goa
We all love goa for its glitz and glam! But have you explored the various temples that the state is home to? Visit the ones listed below to enlighten yourself with the spiritual aspect!
37. Shri Mangeshi Temple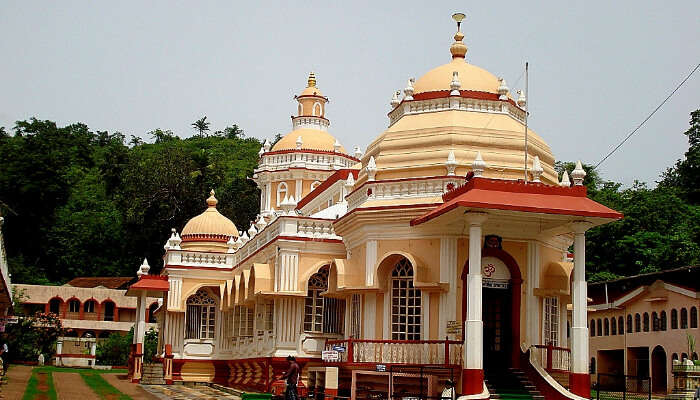 This temple is situated at a distance of 37 kilometers from the Vasco Da Gama Railway Station. This temple is considered to be one of the most prominent attractions in North Goa. It is one of the must-visit places in Goa, as it is a major pilgrimage site here. The temple is also considered to be the largest and richest Hindu shrines in the Indian state of Goa.
Distance From Panjim Kadamba Bus Stand: 21 Kms
38. Shri Shantadurga Temple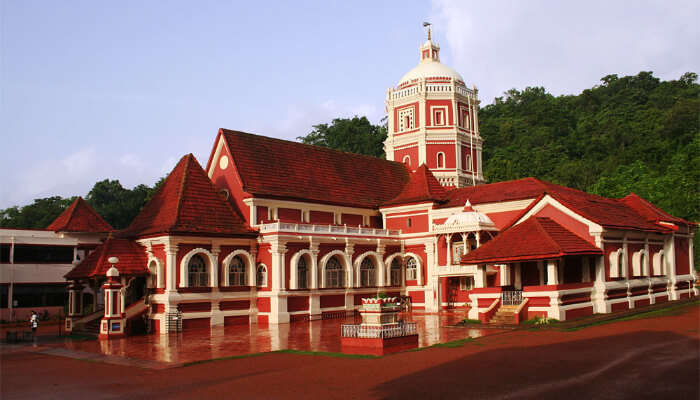 This temple is situated in Kavlem Village, on its foothills. It is one of the biggest temples in the state of Goa. As the name suggests, this temple is devoted to Shantadurga – the Goddess of Peace. On a less formal note, the Goddess is also referred to as Santeri. This temple is one of the prominent locations in North Goa.
Distance From Panjim Kadamba Bus Stand: 28 Kms
39. Shri Mahalaxmi Temple
This temple is located in Bandora Village and lies at a distance of 4 kilometers from Ponda. This temple has been established in devotion to Mahalaxmi, the consort of Lord Vishnu. The highlight of this temple is that the idol of Devi has been depicted wearing linga on her head. 
Distance From Panjim Kadamba Bus Stand: 27 Kms
Further Read: Goa vs Gokarna: What's your pick for the Long Weekend?
Have you ever imagine there is so much in Goa? Hurry up and pack yourself for such an amazing trip. All the tourist places in Goa mentioned above will ensure you get a glimpse into the nature, culture, and history of this state. A visit to a great number of places, ranging from beaches to temples will make sure your vacation in Goa will turn out to be a fulfilling travel experience.
Frequently Asked Questions About Tourist Places In Goa
Q. Which is the most beautiful place in Goa?
A. Goa is famous for its beaches and some of the most beautiful ones are Aarambol in North Goa and Palolem in South Goa.
Q. Is Ola available in Goa?
A. No, Ola or Uber isn't available in Goa but one can download the app of GoaMiles, an initiative by Goa tourism, for taxi services.
Q. Which church is famous in Goa?
A. Some of the churches that one must visit on a trip to Goa are:
1. Basilica of Bom Jesus (Bainguinim)
2. Church of Our Lady of Immaculate Conception (Panaji)
3. Church of Our Lady of the Mount (Ella)
4. Se Cathedral (Velha)
5. Mae De Deus Church (Saligao)
Q. Which is the most happening beach in Goa?
A. If one is looking for touristy beaches in Goa, then Baga beach is one of the happening places to visit in North Goa.
Q. Which are the best clubs in Goa?
A. Some of the clubs that one should visit in Goa are Tito's Bar and Club (Baga), Club Cubana (Anjuna), and LPK (Love, Passion, Karma) Waterfront (Nerul).
Q. How many days are enough for Goa?
A. No set number of days are enough for Goa, as it is that kind of a destination that one wouldn't want to come back from. But if one is planning a trip here then they should at least plan a trip for 6-7 days.
Q. Is Goa good for family trip?
A. Although Goa is famous as a place to visit with friends or on a honeymoon, one can plan totally plan a family trip to this happening destination.
Q. Is South Goa better than North Goa?
A. South Goa is comparatively serene and calm. The beaches in South Goa are less crowded as North Goa is famous as the party hub.
---
Looking To Book A Holiday Package?
Book memorable holidays on TravelTriangle with 650+ verified travel agents for 65+ domestic and international destinations.
---
Comments
comments