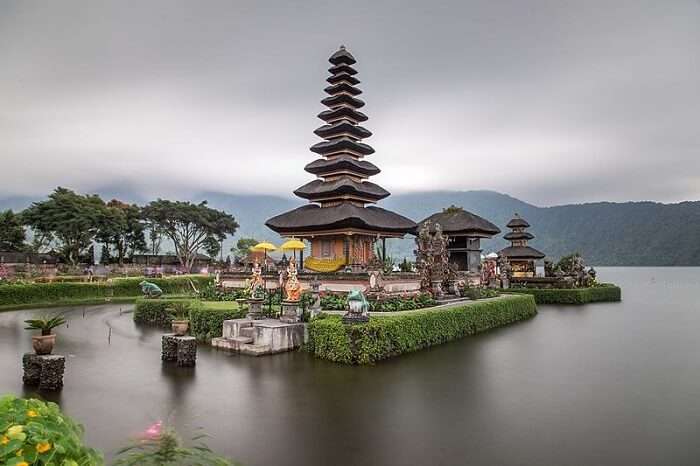 Even though the requirements for Indonesian visa for Indians have become less complicated over time, there is still a lot of confusion out there. We suggest you spend a brief while on this article to figure out your best visa solution. If you only want to visit Indonesia as a tourist for less than 30 days, then citizens of more than 160 countries, including India, have nothing to worry about. Read ahead to find out why.
4 Types Of Indonesia Visa For Indians
We have shortlisted the most common options Indian visitors choose when they come to Indonesia, provided that their main purpose is traveling as a tourist and not engaging in any form of business. Go ahead and take your pick from the following Indonesia visa for Indians Nationals:
1. Short Stay Visa

If you stay for less than 30 days in Indonesia, you do not need a visa. At the Indonesian immigration counter, you will get a Visa Exemption Stamp. The stamp allows the officials to track your length of stay. There are no costs involved. Indonesia tourist visa for Indian passport is non-extendable and cannot be converted into another type of visa. Please note that it is valid for tourism purpose only.Visa exemption can only be applied at the following immigration checkpoints:
Soekarno-Hatta International Airport, Jakarta
Ngurah Rai International Airport, Bali
Kualanamu International Airport, Medan
Juanda International Airport, Surabaya
Hang Nadim International Airport, Batam
Sri Bintan Pura Seaport, Tanjung Pinang
Batam Center Seaport, Batam
Sekupang Seaport, Batam
Bandar Bentan Telani Lagoi Seaport, Tanjung Uban
Bandar Seri Udana Lobam Seaport, Tanjung Uban
Citra Tri Tunas Seaport, Batam
Marina Teluk Senimba Seaport, Batam
Nongsa Terminal Bahari Seaport, Batam
Tanjung Balai Karimun Seaport, Tanjung Balai Karimun
Must Read: 5 Yogyakarta Temples Which Give A Glimpse Of Indonesia's Architectural Heritage
2. Visa On Arrival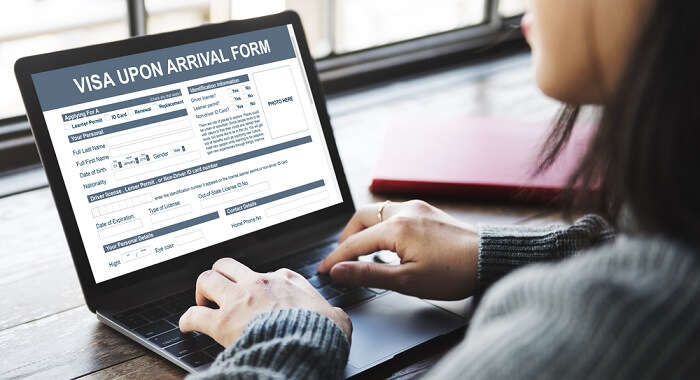 You are eligible to apply for an Indonesia visa on arrival valid for 30 days upon arrival with the costs of INR 1,745/-. The Indonesia visa on arrival for Indians can be extended only once for another 30 days. Please note that immigration officials calculate the 30-day period from your arrival date in the country. Thus, you must leave the country on the 30th day or the 60th day, if you decide to extend your stay. Indonesia visa for Indian passport holders cannot be converted into any other kind of visa.
Also, you must enter and exit through one of the 20 airports, 18 seaports or 1 land border post, officially approved as an international gateway by the Indonesian Immigration department. Once you've landed at one of these ports, you have to go to the visa on arrival counter to pay the fee and have your passport pasted with the visa sticker before proceeding to the Immigration Clearance Desk. An official bank is part of the visa on arrival service counter. The payment of visa fees can be made in all major currencies or by Mastercard.
Suggested Read: 10 Most Charming Places To Visit In Yogyakarta On Your Indonesian Vacation
3. Social And Cultural Visa B-211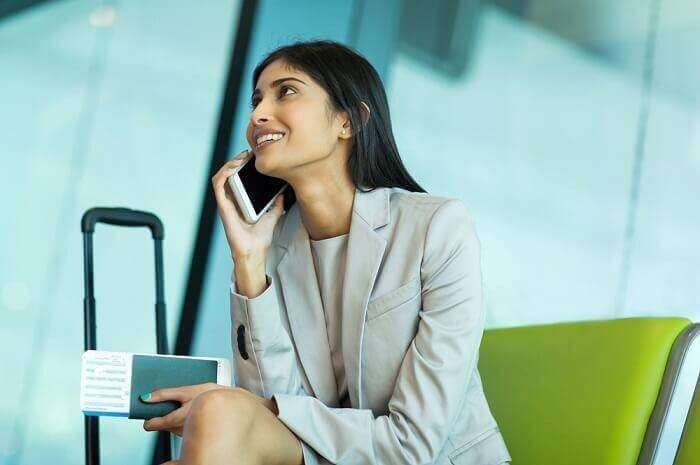 One way to be able to stay longer in Indonesia is to apply for a social and cultural visa B-211. With this type of Indonesia visa for Indians, you can stay in Indonesia for 60 days. This visa can be extended up to 4 times for a stay of 30 days each time. Please note that to obtain it, you would need a sponsor letter from an Indonesian citizen living in Indonesia. You may order the necessary sponsorship letter online through a visa consultant.
A sponsor letter cannot be issued for the citizens of the following countries:
Afghanistan
Guinea
Israel
North Korea
Cameroon
Liberia
Niger
Nigeria
Pakistan
Somalia
Suggested Read: 8 Best And Most Vibrant National Parks In Indonesia That Take You Into The Wild!
4. Long Stay Visa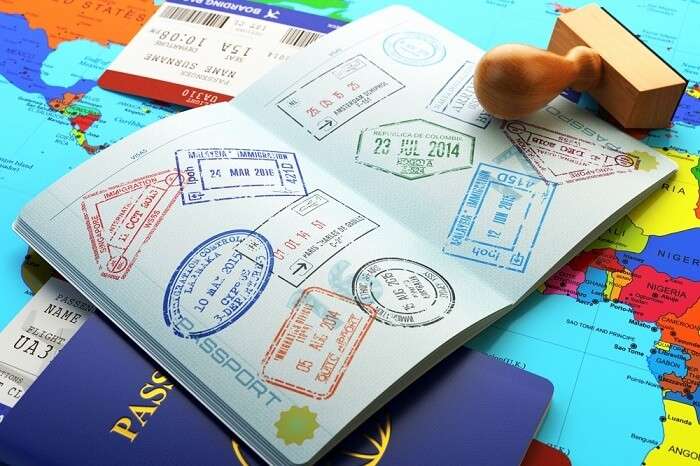 This type of Indonesia visa for Indians permits you to stay for more than 60 days in Indonesia. If you wish to get a work permit, study or engage in any form of paid activities like a business, this is your best choice. You will need relevant documents to get a long stay Indonesian visa. Make sure to apply for this visa in advance. This visa will cost you more as compared to the other visas on this list.
To contact the Indonesian embassy in India,
Address: 50-A Kautilya Marg, Chanakyapuri, New Delhi – Pin Code: 110021, India
Phone: +911126118642
Fax: +911126110694
Website
Email
Suggested Read: Top 10 Indonesian Food Delights That Must Be On Every Foodie's List
Documents Required

The mandatory documentation that is required to be submitted for procuring an Indonesia visa for Indians is listed below. Take a look at the Indonesia visa requirements for Indian citizens:
Complete online application form.
Original passport with minimum of two blank pages.
One copy of original passport (including personal identity pages, pages containing any amendments/observations/revisions and pages containing the latest Indonesian visa, if any).
One photograph of size 3 x 4 cm with red background.
Cover letter to the Embassy of the Republic of Indonesia in New Delhi from either the applicant or the employer/institution.
Visa Fees

In case you aren't sure about your travel dates, you can provide planned ones when you fill the e-visa application form. The Indonesia visa fee in Indian rupees for different kind of visas (which sometimes includes application fee) is listed below. Take a look:
Single Entry Visa: INR 3,300
Transit Visa: INR 3,300
Multiple Entry Visa: INR 7,260
Limited Stay Visa (less than 6 months): INR 3,630
Limited Stay Visa (less than 1 year): INR 6,930
Limited Stay Visa (less than 2 years): INR 11,880
Re-Entry Permit (less than 6 months): INR 3,000
Re-Entry Permit (less than 1 year): INR 5,000
Re-Entry Permit (less than 2 years): INR 5,000
Further Read: 6 Best Restaurants In Denpasar To Treat Your Taste Buds To Indonesian Delights
Before departing on your thrilling adventure across the various wonders of Indonesia, make sure you have all the necessary documents. Keep your passport with you at all times, especially if you're traveling to Indonesia on a short stay visa. Bearing this in mind, book your trip to Indonesia pronto with TravelTriangle to avail exciting deals and discounts. Do not forget to keep our guide to Indonesia visa for Indians handy at all times. Bon voyage!
Frequently Asked Questions About Indonesia Visa For Indians
Is visa on arrival free in Indonesia?
Yes, currently visa on arrival is free in Indonesia and you don't need to pay any charges for the same. However, this visa is eligible for travel durations less than 30 days.
Is Indonesia cheap for Indian?
Yes, the country is comparatively cheaper and offers amazing and affordable travel & shopping experiences. Accommodation and food are also cheap as compared to India.
Do Indian citizens need a visa for Indonesia?
Indian citizens don't need a visa if they plan to stay in Indonesia for less than 30 days. You will get a Visa Exemption Stamp at the Indonesian immigration counter which will allow the officials to track your length of stay.
Is Indonesia visa on arrival for Indian passport holders?
Yes, Indian passport holders are eligible to apply for an Indonesia visa on arrival. It is valid for 30 days upon arrival with the costs of INR 1,745/- and can be extended only once for another 30 days.
Do we need a visa for Bali from India?
Bali visa for Indians is free for a visit of up to 30 days. All you need to get is a Visa Exemption Stamp from the immigration counter.
Is Indian currency accepted in Bali?
Indonesian Rupiah is the official currency in Bali and is also the widely accepted currency here. You need to exchange money before going to Bali.
Is Bali visa free for Indian passport?
If you plan on staying less than 30 days in Bali, then you do not need any visa if you have an Indian passport.
How can I apply for Indonesian visa from India?
You can apply for an Indonesian visa from India by paying a fee of over INR 2500 to avail the Indonesian visa on arrival. You can enter Indonesia through any of the seaports once you have the Indonesian visa on arrival.
Is Indonesia expensive to visit as compared to India?
Accomodation and flight tickets to Indonesia are not very expensive. You can book a round trip to get a discounted deal on the flight. Room rates are very cheap as compared to India. You can easily stay in a 5 star property for under INR 4000 in Indonesia.
Is Indonesia safe to visit?
Yes, Indonesia is safe to visit for backpackers and families. If you're a solo female traveler, exercise caution like you would in any foreign country. Carry a pepper spray or a swiss knife with you and stay alert at all times. The places to visit in Indonesia are safe for travelers.
People Also Read
Bali Visa For Indians Vietnam Visa For Indians Cambodia Visa For Indians