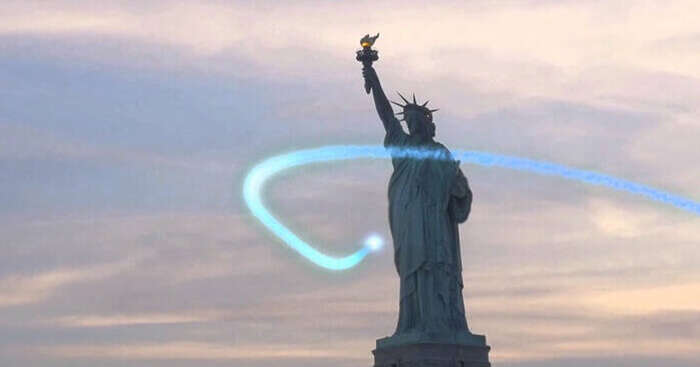 While you are confused over skiing and snowboarding, the dreamers on the other side of the world are busy redefining adventure. Mistaken to be Iron Man, David Mayman – CEO of JetPack Aviations flew over the Statue of Liberty in New York on world's only jetpack, JB-9, earlier this month. The Australian adventurer-entrepreneur started his flight from River Hudson, past the Statue of Liberty.
The news of Jetpack's first flight first featured on JetPack Aviation's website of November 4, 2015. Since then it has been making waves across social media channels. Here is a glimpse of the result of a decade of combined effort by David Mayman and Nelson Tyler, a Hollywood based engineer.
"After 10 years of working together, Nelson and I (David) have finally launched our Jet-pack in public when I flew around the Statue of Liberty in New York and what an extraordinary location to do it.", JPA quoted David.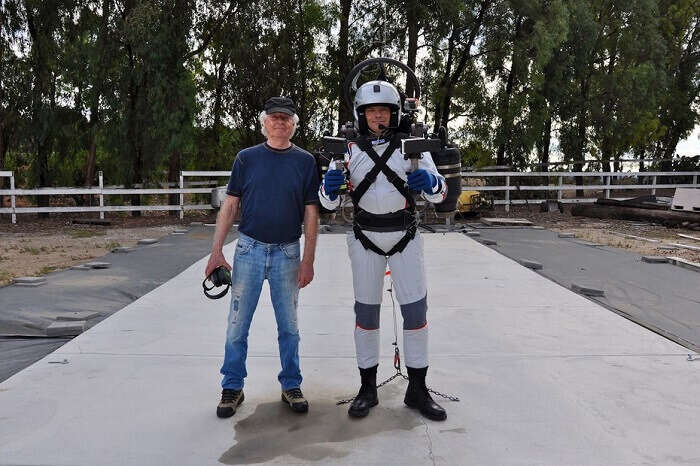 Startling, isn't it? So, fasten your seat-belts and hold your butterflies! The dream might just come true for almost all of us. Gone will be the days of paragliding and parasailing where the controls are not easy. This JB-9 Jetpack is a supertech installed aviation strap that guarantees your adventures a new control and delight – to actually fly like the Ironman.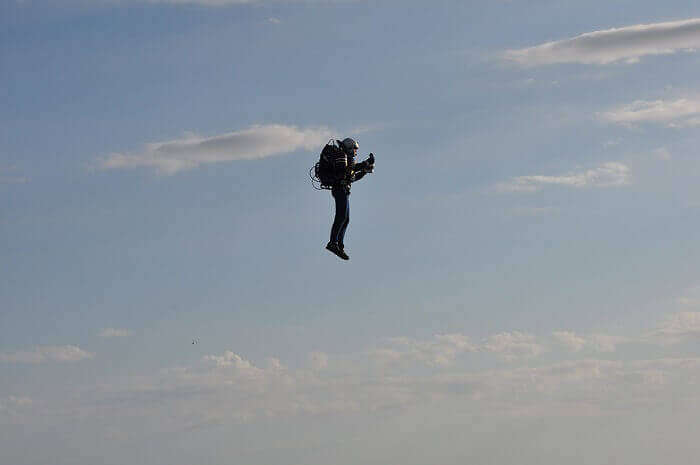 For starters, the all new flying wonder can go 10,000 feet high, at more than 110 mph, for more than 10+ minutes. As far as convenience is concerned, the entire machinery can be folded and carried away in the back of a car.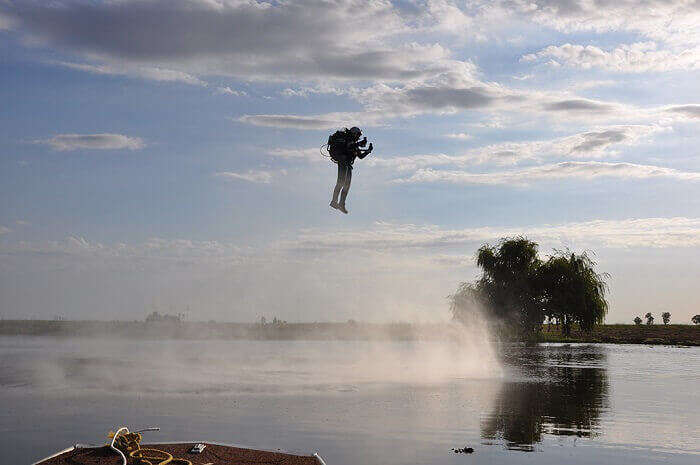 For adventurers and flying enthusiasts, this is a big development; actually a dream come true for many. But there's still time before it goes public. Till then, keep yourself busy with paragliding, para-sailing and windsurfing.
Adventure junkies, do follow up with our list of 29 Insane Destinations For Adventure Sports In India.