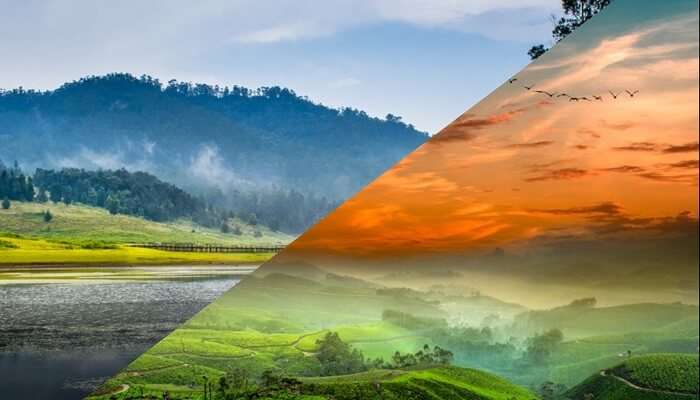 Are you planning for a vacation trip now? Is it in south India? Then, you will get highly confused because there are so many amazing places to visit which will mesmerize you with stunning natural beauty. The southern part of India is full of lush green valleys, hills, coffee gardens, and wonderful weather. Today, the competition is between Kodaikanal vs Munnar. Both of these places are wonderful because of the awesome natural beauty. Kodaikanal is the beautiful hill station in Tamil Nadu and it means 'The Gift of the Forest'. Once you are here, you can experience granite cliffs, deep blue lakes, ravishing waterfalls, forested valleys and so on.
Head towards Kerala and plan a trip to Munnar if you want to experience the idyllic natural beauty of this place. The tea plantations among the lush green valleys and the amazing resorts will make you visit this place again and again. So, today, we will have a comparative study between these two places to know which one is winning the race. Yes, it is difficult, but the decision is yours.
Natural Landscape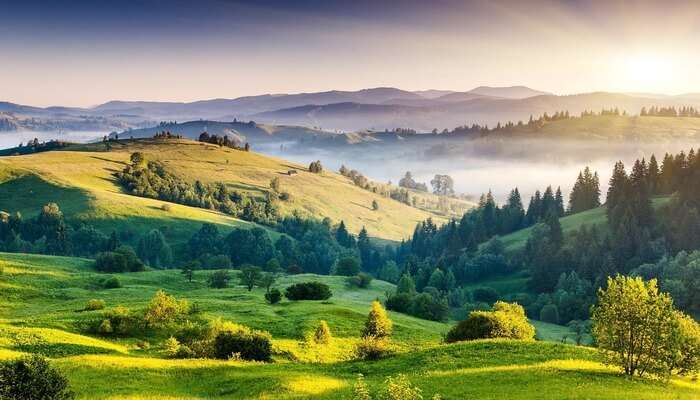 While you are planning to make a trip to Kodaikanal or Munnar, you need to know that the landscapes of both these towns are almost the same. Both of these places are hill stations and that's why, you can find different types of lakes, forests, waterfalls, etc. These two places have lush green valleys, and mountain peaks to amaze tourists.
In Munnar, you will find tea gardens and the peaks of the Western Ghat Mountain. Certain protected areas are the home of rare and endangered flora and fauna.
In Kodaikanal, the main attraction is the man-made artificial lake in the middle of the town which is star-shaped and looks fantastic. Apart from that, there are gushing waterfalls, and wonderful lakes to woo you. The dense forest can give you a taste of adventure where the sloppy wooden steps in the rocky landscape will soothe your eyes. Kodaikanal Lake is also the center of lots of activities, like horse-riding, boating, etc. to add more excitement to your trip to this place.
Must Read: Off To Kodaikanal? Here's A List Of 12 Places To Visit In Kodaikanal In 2021
Weather & Best Time To Visit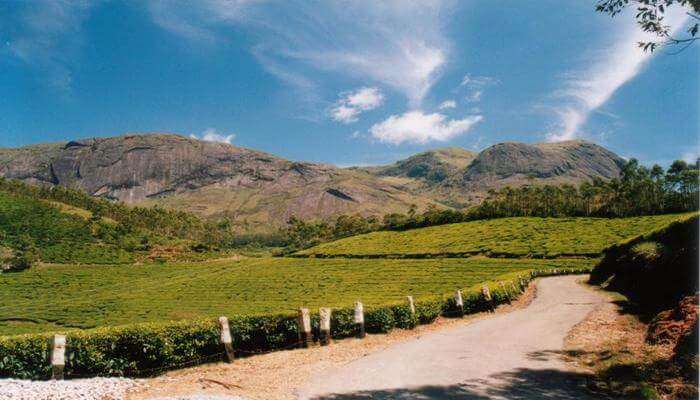 The weather in Kodaikanal and Munnar is quite pleasant. In South India, usually, the weather is hot and humid. But, once you visit these hill stations you will find a great change in the weather.
If you want to arrange a trip to Kodaikanal, you can do that throughout the year, but the best time to visit this hill station is from October to March, which is winter. During this time, the days are cool while the nights are chilling cold. Therefore, this is the best time to go sightseeing and also for lots of outdoor activities. If you plan a trip to Kodaikanal in January, you can also get to visit the celebration of Pongal Festival. If not winter, then you can also visit this place during summer (April- June) and the monsoon (July-September) to visit different beauty of Kodaikanal.
If you are thinking of Munnar, then you need to avoid the monsoon as it is the time of heavy rainfall which can disturb your plans of traveling and sightseeing. The best time to visit Munnar is from September to March when you get pleasant weather and can enjoy your trip to the fullest. From April to June is summer in Munnar and it is a bit warm then. Still, you can plan a trip to Munnar during this time.
Ideal Duration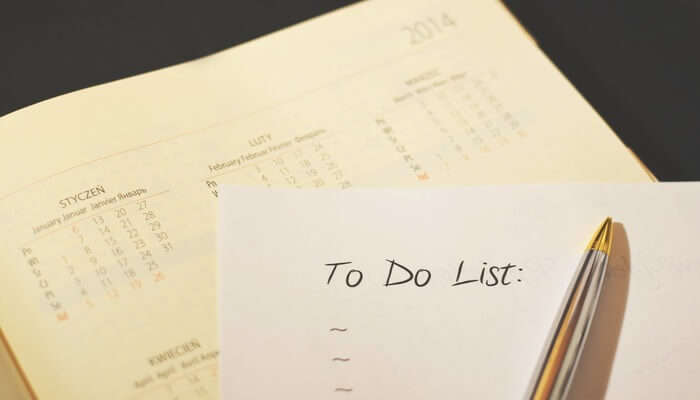 Kodaikanal is the hill station in Tamil Nadu where you can easily reach by road from cities like Bangalore and Chennai. If you are looking for the ideal duration to visit Kodaikanal, you can do that within 2 days. Plan your trip wisely and you can have fun in these two days at Kodaikanal. But, if you want to stay longer, you can extend the time as per your choice.
It is impossible to visit Munnar in one day as there are so many places to visit and so many things to do. Ideally, 3-4 days are enough to enjoy the surreal beauty of this hill station in Kerala. Plan your trip accordingly and include the must-visit places on your list.
Must Read: Kodaikanal Honeymoon Guide: What You Can Expect From The Queen of Hills
Average Budget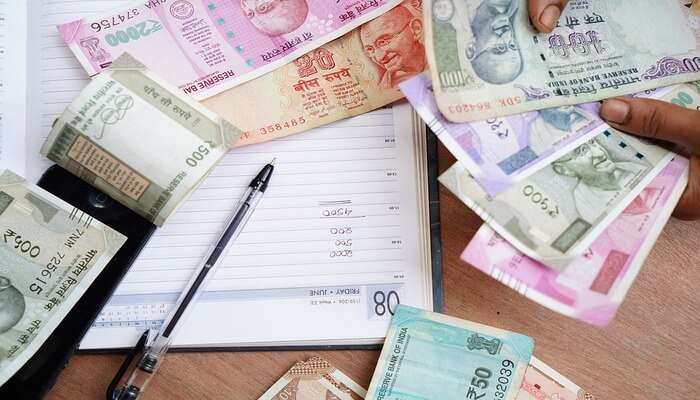 Now, that depends entirely upon you. Many of you think that visiting Kodaikanal or Munnar can be expensive. But, that is not the truth. If you plan properly and follow it, you can have a great tour of both of these towns.
The budget to visit a place depends on the type of hotels and transportation you choose. There are tours to Kodaikanal where you can spend Rs. 9000/- for 2 days to have a luxurious tour, or you can go for a budget tour at half of this amount.
To visit Munnar for three days, the average cost can be Rs. 1500/- per day. So, if you want to spend a week in Munnar, it will cost you Rs. 7500/-. Now, these are only rough ideas. It is upon you how you want to enjoy your vacation at these two hill stations.
Suggested Read: 10 Best Resorts In Kodaikanal That'll Chase Your Blues Away
Places To Visit On Your Vacation
Now, once you get the idea about the weather and budget of these two places, it is time to know the best places for these two hill stations which are the main attractions.
Places To Visit In Kodaikanal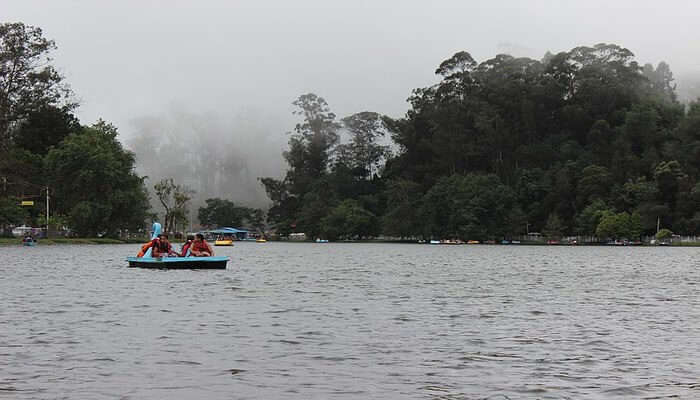 Several incredible places in Kodaikanal will welcome you with breathtaking beauty. Here are some of the places that you have to visit while traveling to this hill station in Tamil Nadu-
Kodaikanal Lake: This will always be in the first place while talking about the best places to visit in Kodaikanal. This is a man-made, star-shaped lake, located across 60 acres and it is welcoming the tourists from 1863. The water of this lake comes from the Palani Hills. The outflow of this lake has created a stunning waterfall, which is known as 'Silver Cascade'. The gushing water comes down from 180ft, creating a magnificent view to watch. This is another exciting thing to watch here.
Guna Cave: If you crave adventure, you can visit Guna Cave, which is also known as the 'Devil's Kitchen'. Though the cave was discovered in 1821, it was hidden from the eyes of the world till 19991 when a movie named 'Guna' was shot here. Since then, the cave became popular. It is hidden in the shades of the pine trees. If you are interested in exploring, visiting Guna Cave can be a thrilling experience.
Vattakanal Falls: This is another natural phenomenon that will mesmerize you while you are in Kodaikanal. The dense forest throbs with the sound of this amazing waterfall. If you are having a trip in the monsoon, you can visit the waterfall at the full swing and look gorgeous. Roaming around this waterfall is safe.
Astrophysical Observatory: This is one of the oldest observatories in the world and it was established in 1899. If you can arrange, you can experience the stunning night-time view from this observatory, which is arranged for the visitors. There is also an astronomy museum where you can visit models and pictures. Usually, this observatory is used for occultation observation.
Places To Visit In Munnar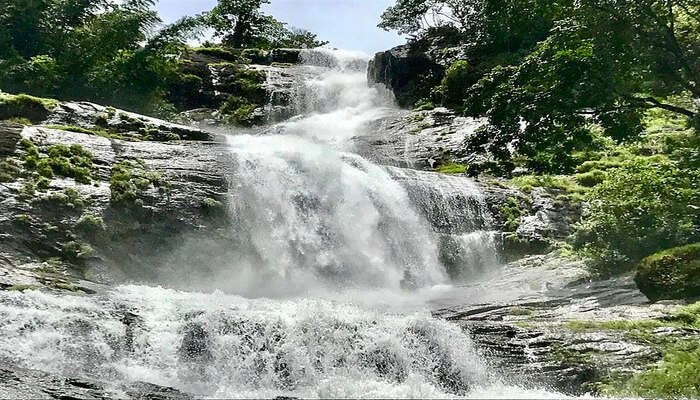 If Munnar is your destination to spend the coming holiday, you can visit the following places to have the maximum fun and excitement. Read on to know more-
Mattupetty Dam: This is one of the major tourist destinations in Munnar, located in Idukki district, Kerala. This dam is located amidst the hills and dense forest to offer a stunning view to the tourists. This dam is also the source of hydroelectricity in the town.
Tata Tea Museum: You have visited different types of museums, but this museum is completely dedicated to tea and tea gardens. In this museum, you can visit every stage of tea-making, from plucking the tea leaves to the packaging. There are numerous exhibits, based on tea, which will surprise you. You can enjoy roaming around the museum while enjoying a cup of hot and fuming cardamom tea, free.
Kundala Lake: Munnar is famous for its outstanding natural beauty that always grabs the interest of the tourists. You will know how true this is once you visit Kundala Lake. Surrounded by dense forests and mountains, this man-made hill is located 1700m of elevation from the sea level. Once you are here, you will feel the serenity of nature and will surely fall in love with this place.
Cheeyappara Waterfalls: Surrounded by dense forest, this waterfall is wonderful to stop by and enjoy the beauty. This waterfall is on the way to Munnar. So, once you visit this, you have to stop and enjoy the tranquil beauty of this place.
Suggested Read: 8 Enchanting Parks In Munnar That Will Make You Fall For This Paradise All Over Again
Shopping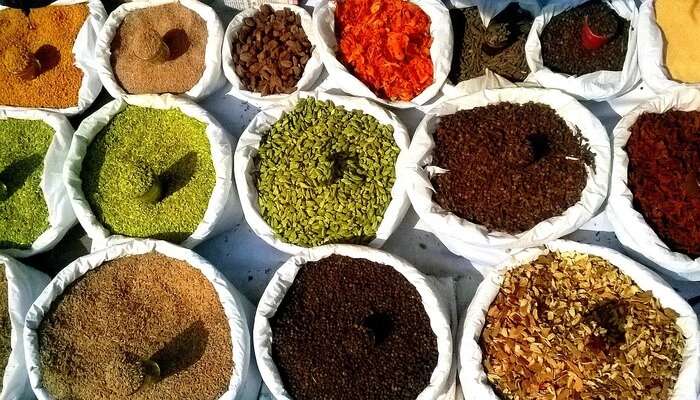 For shopping, both of these places are unique. you can find varieties of objects that you can buy for you or as gift items. In both the towns, you will find centralized market places, supermarkets, roadside shops, etc. where you can find different types of objects.
While in Kodaikanal, you can find lots of organic objects, like fresh spices, homemade chocolates, Kodai cheese, natural oils, etc.
Munnar is also famous for variety of objects to shop for. When it is Kerala, you will get confused about what to buy and whatnot. Once you are in Munnar, you can buy the top-quality flavored tea and coffee for you and also as a gift item. Apart from that, you can also buy varieties of spices, dry fruits, banana chips, cashews, handicraft items, aroma oil, etc.
Suggested Read: Munnar Temperature Dips Below Zero Giving Kerala It's Own Winter Paradise!
Getting Around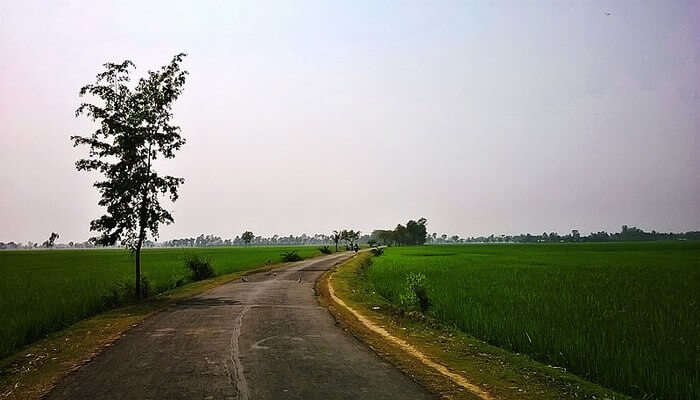 If you want a luxurious trip, you can hire a car and roam around the places you want to visit. Else, you can use public transport in both of these places. The bus service of these towns is quite good and you can explore the places we'll through the bus. You can also take a walk around the city to know it better.
Further Read: 25 Hotels And Resorts In Munnar For That Divine Holiday
So, here you get a comparative study between two amazing hill stations of south India, Kodaikanal vs Munnar. With this discussion, it is really difficult to choose one place for your next holiday. What you can do is that you can choose any one place now and keep the other one for your next vacation. Wherever you go, you need to stay safe so that you can enjoy your trip to Kodaikanal or Munnar to the fullest.
Disclaimer: TravelTriangle claims no credit for images featured on our blog site unless otherwise noted. All visual content is copyrighted to its respectful owners. We try to link back to original sources whenever possible. If you own rights to any of the images, and do not wish them to appear on TravelTriangle, please contact us and they will be promptly removed. We believe in providing proper attribution to the original author, artist or photographer.
Frequently Asked Questions About Kodaikanal Vs Munnar
Q. Which place is better – Kodaikanal or Munnar?
A. This is difficult to tell as both of these places are beautiful in their terms. So, you can visit by yourself and decide.
Q. Which place is within budget?
A. Usually, the budget depends on the visitors of what kind of vacation they want to have. Still, Kodaikanal is more expensive than Munnar as it takes Rs. 9000 for two days only if you want a standard vacation over there.
Q. Which place is a paradise for shopping?
A. Munnar will win at any cost here over Kodaikanal. There are lots of things to buy in Munnar, like aroma oils, handicraft items, chocolates, spices, pieces of jewelry, etc.
Q. Which is the best time to visit these places?
A. Winter is the best time to visit both of these places as you can have bright sunny days to enjoy sightseeing and outdoor activities. Summer is also good for traveling. But, try to avoid monsoon in Munnar.
Q. Where is the location of Kodaikanal and Munnar?
A. Kodaikanal is located in Tamil Nadu, while Munnar is in Kerala. Both of these places are wonderful because of the natural beauty.
---
Looking To Book A Holiday Package?
---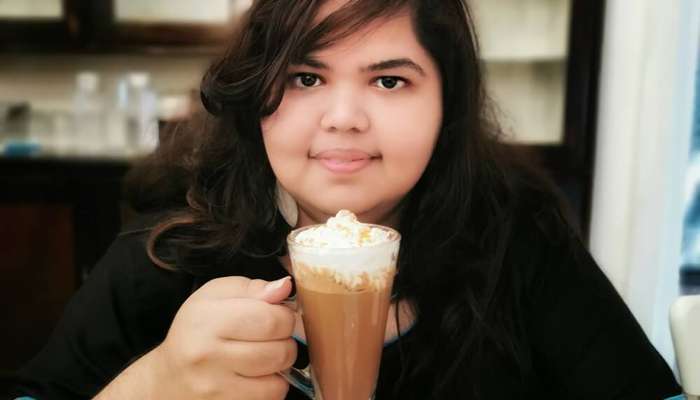 Comments
comments