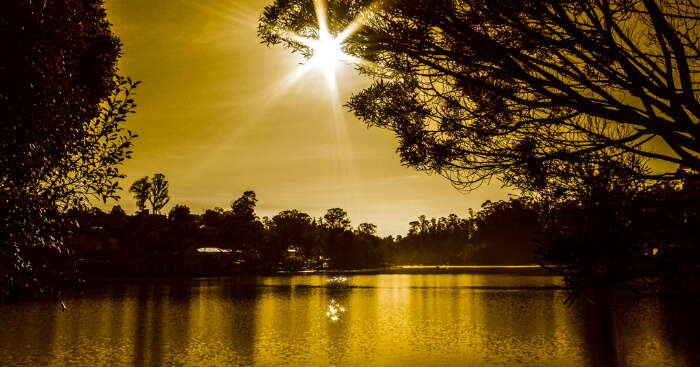 They say "the best things in the world are free", and you begin to realize/believe it as soon as you set your foot in Kodaikanal. The satisfying, woody, and sharp scent of pine blowing in the air, dewdrops on rose petals, trees stretching their limbs in the morning sun, and the Kurinji flowers turning the upper hills of Kodai purplish blue, all of these things often leave people at a loss for words, and that's when the real magic begins. The entire town is made of tiny tourist spots that make it a paradise, and I'm not sure whether this list of 12 places to visit in Kodaikanal can do justice to its old-world charm, but let's give it a shot!
Let's begin the journey…
How to reach Kodaikanal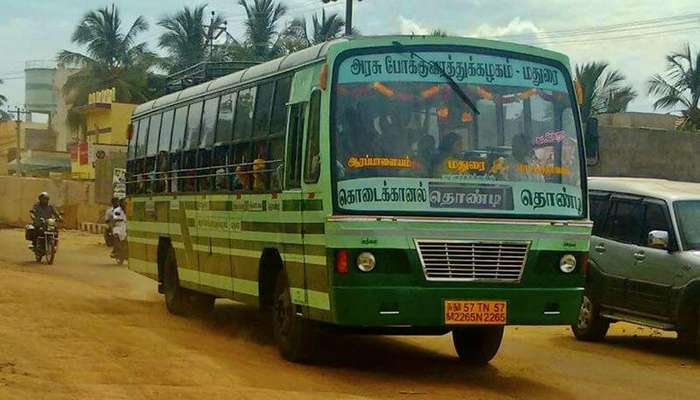 Kodaikanal by bus: Regular buses from Dindigul, Chennai, Pondicherry, Trichy, Madurai, Palani and Coimbatore run to Kodaikanal.
Kodaikanal by train: Kodai Road at a distance of 100 km is the nearest railway station from Kodaikanal. From the station, one has to take a taxi for about INR 1,300, so train is not a comfortable way of travelling to Kodaikanal.
Kodaikanal by air: At a distance of 120 km, Madurai airport is the nearest one. From there you can either hire a taxi or take a regular TNSTC bus.
1. Kodaikanal Lake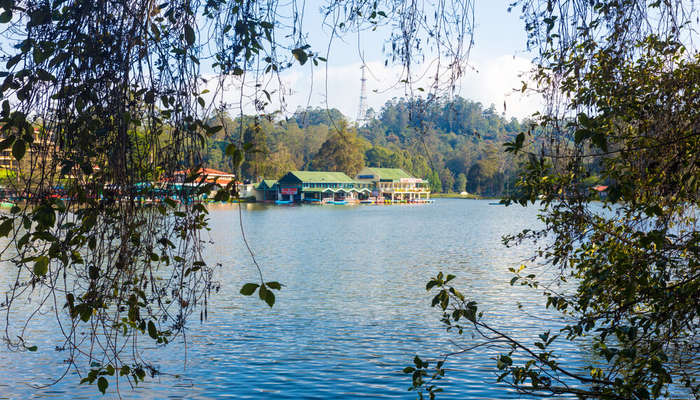 On a fine day when clouds hover above Kodaikanal and cool breeze flows through the forests, visit Kodaikanal Lake. Covering an expanse of 60 acres, this man-made, star-shaped lake has been welcoming countless tourists since 1863. Created by Sir Vere Henry Levinge, the then Collector of Madurai, the lake is fed by the waters that come from Palani Hills. The lake's outflow creates a breathtaking waterfall, which is called "Silver Cascade". At a height of 180 ft, the cascade is also one of the popular places to visit in Kodaikanal.
Timings: 24 hours
Suggested visiting duration: 1-2 hours
Entry fee: No entry charges
---
South Weekend Holiday Packages On TravelTriangle
A trip to South India has a lot to offer – from tranquillity of forests to charm of sizzling beaches and from lost kingdoms to chills of a hill station. Visit Kerala, Coorg, Ooty, Mysore, or Kodaikanal. Book holiday packages inclusive of airport transfers, cab, resort, sightseeing, and meals.
---
2. Berijam Lake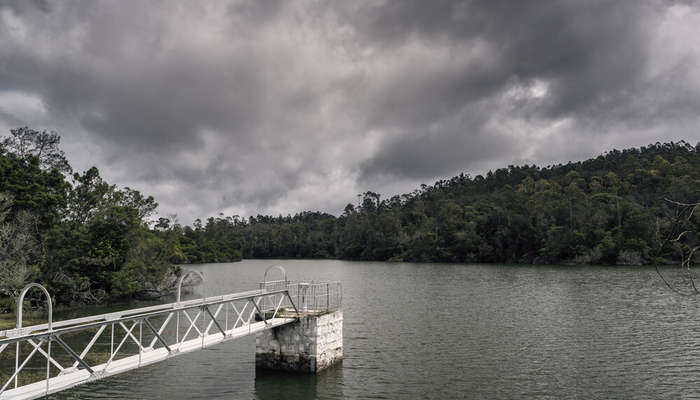 A reservoir located amid non-native trees and vast grassland, Berijam Lake is just a few km from Kodaikanal, which makes it one of the best places to see in Kodaikanal. The lush greenery and refreshing setting of the lake make it a wonderful picnic spot. Since the lake is connected by motorable roads, it is not a difficult task to reach here. However, tourists need a forest pass to enter the area. Those interested in fishing will have to take permission from Fisheries Department. Apart from this, tourists can also go for a scenic boat ride.
Timings: Monday to Sunday. 9:00 am to 3:00 pm
Suggested visiting duration: 1 to 2 hours
Entry fee: No entry charges
Suggested Read: These Best Places To Visit In Karnataka Will Totally Knock You Out
3. Mannavanur Lake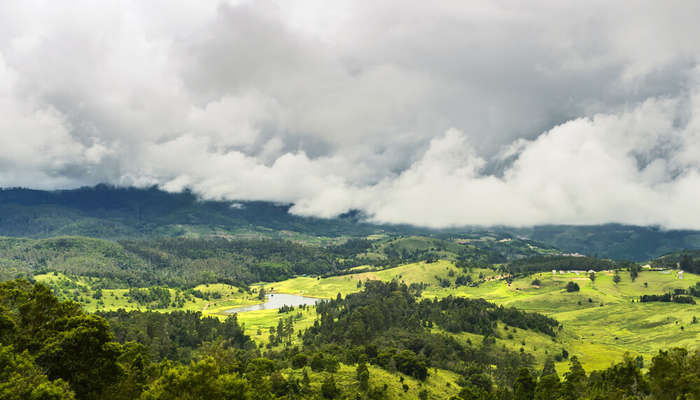 One of the most serene places to visit in Kodaikanal, Mannavanur Lake is nothing less than a paradise. The drive to the lake is absolutely scenic as the road on both the side is pined with eucalyptus and pine trees. Mannavanur area is blessed with rich fauna. One can see exotic birds flying and spot wild animals. The lake is located inside a sheep farm where one can see flocks of sheep grazing. The Forest Department of the area offers coracle ride at a nominal fee, one can also go for horse riding.
Timings: Monday to Sunday. 9:00 am to 5:00 pm
Suggested visiting duration: 1 to 2 hours
Entry fee: INR 10 per person
4. Guna Cave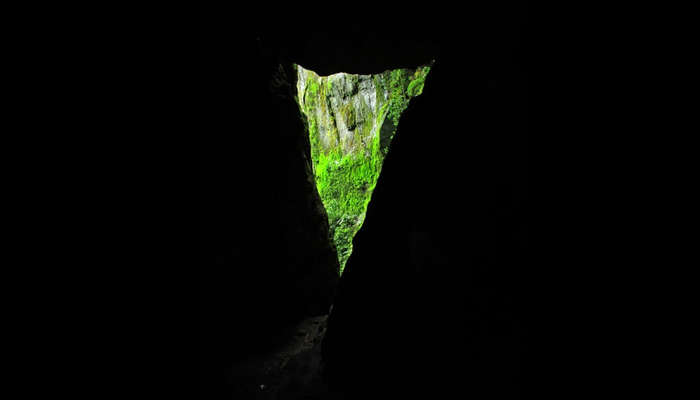 Located at a distance of 12 km from Kodaikanal, Guna Cave was once called "Devil's Kitchen". This place remained unknown for many years, but then came a Kamal Hassan starer movie "Guna" in 1991 and changed the fate of this cave. The cave was discovered by an English officer named BS Ward in 1821 CE. If you're interested in exploring the hidden wonders in the pine trees of Kodaikanal, you must explore this cave. The list of Kodaikanal tourist places is not complete without Guna Cave.
Timings: 9:00 am to 4:30 pm. All days.
Suggested visiting duration: 1 to 2 hours
Entry fee: INR 5 per person and INR 10 for still camera.
Must Read: 7 Amazing Homestays In Kodaikanal: For Absolute Freedom And Privacy
5. La Saleth Church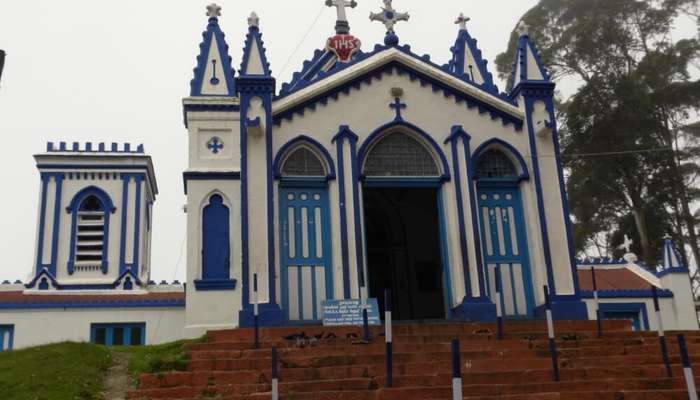 A highly attractive church with a wonderful architecture, La Saleth was built in 1846 and was expanded over the course of the next century. A right blend of culture and Tamil French architecture, this shrine is located 7,000 feet above sea level. Offering a panoramic view of the lush mountain range, this catholic church in Kodaikanal is one of the most popular places to see in Kodaikanal.
Timings:
Suggested visiting duration: 1 hour
6. Vattakanal Falls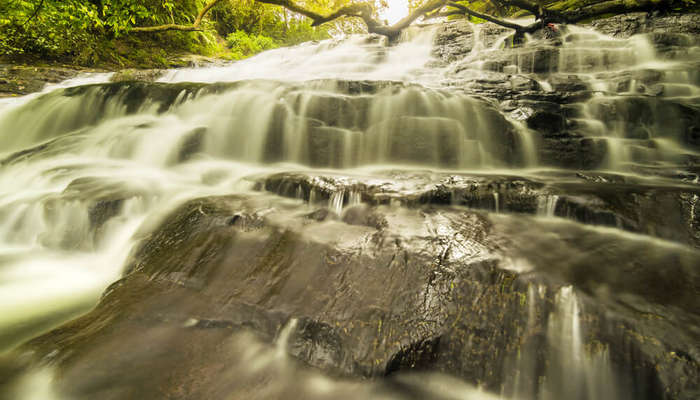 Right in the middle of a peaceful forest, Vattakanal Falls is among the most amazing places to see in Kodaikanal. During monsoon season, the waterfall is in full swing making it look grand and gorgeous. Vattakanal Falls is one of those waterfalls in Kodaikanal that are absolutely safe to be around, but you're still suggested to wear footwear that aren't slippery.
Timings: 24 hours
Suggested visiting duration: 1 to 2 hours
Suggested Read: 14 Wheels, 11 Souls, One Dream: The Epic Road Trip Down South!
7. Pambar Falls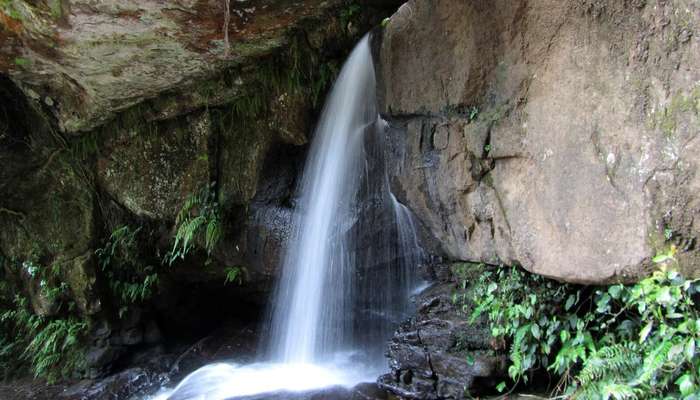 3 km from Kodaikanal Bus Station, Pambar Falls is one of the most magnificent waterfalls in the entire hill station. The town's reservoir overflows creating a waterfall called "Fairy Falls", which then continues to join the Vaigai River creating the Pambar Falls. Down below, there's a pond-like formation where you can bath in the cool and pristine water of the waterfall. The green and wild vicinity makes this place absolutely picture-perfect.
Timings: 10:00 am to 6:00 pm. All days
Suggested visiting duration: 1 to 2 hours
Entry fee: No entry charges
8. Astrophysical Observatory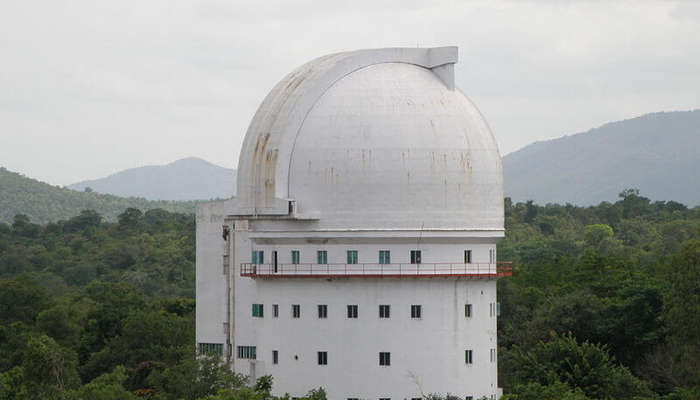 One of the oldest observatories in the world, Astrophysical Observatory is perfect for Kodaikanal sightseeing. Located in the rolling hills of Palani, it was established in 1899. The observatory has a 20 cm refractor, which is sometimes used for cometary and occultation observations, and sometimes made available to visitors for night sky viewing. It also has an astronomy museum displaying models and pictures. This observatory deserves to be on the list of places to visit in Kodaikanal.
Timings:
April 1st to June 15th. 10:00 am to 12:00 noon and 2:00 pm to 4:00 pm
For the rest of the year, it remains open to public only on Friday between 10:00 am to 12:00 noon.
Suggested Read: 20 Best Tourist Places In Tamil Nadu That Prove That The State Is A Crown Studded With Gems
9. Kodai Chocolate Factory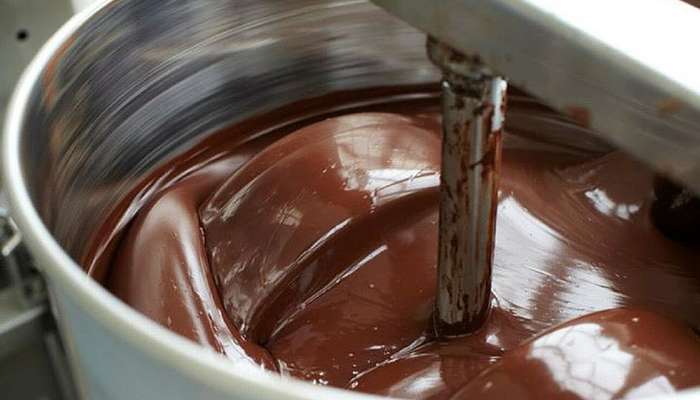 Started in 1999, Kodai Chocolate Factory is a leading manufacturer and suppliers of chocolates, aromatic oils, coffees etc. They specialize in making delicious homemade chocolates and their products are 100% vegetarian. If you are a die-hard chocolate fan, it is among the must-visit places to see in Kodaikanal for you. Do pay a visit to Pot Luck, Cloud Street, Chocolate Factory and SG Cottage Industries to buy and try different varieties of chocolates.
Suggested visiting duration: 1 to 2 hours
10. Lutheran Church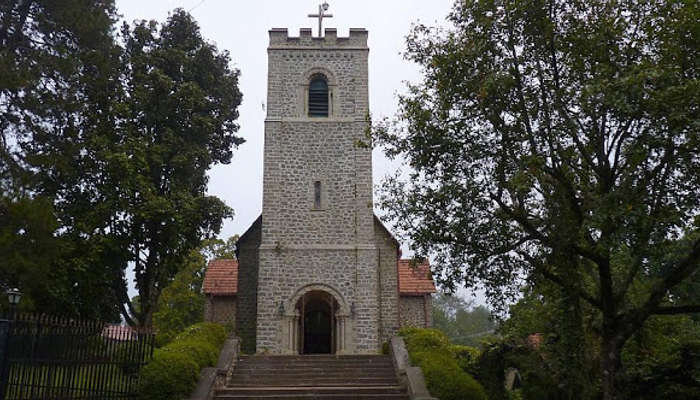 Built in 1932, Lutheran Church of Kodaikanal is an impressive Gothic style structure. The church is adorned with stained glass window, modern paintings, and murals depicting the life of Jesus Christ. Anyone interested in a beautiful piece of architecture must pay a visit to this shrine.
Timings: 7:00 am to 8:00 pm. All days
11. Perumal Peak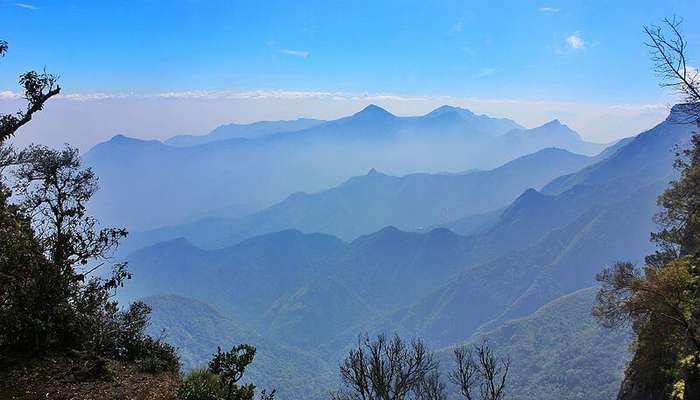 A gorgeous part of the might Western Ghats, Perumal Peak is for everyone who wants to witness sweeping views of the valley. A trekker's delight, the peak is located at a distance of 8,005 ft above sea level. The trek may be a bit tedious but you get paid with the breathtaking views. Those trekking the peak can also traverse the gorgeous and quaint Perumal Malai Village on their way or while coming back.
Timings: 6:00 am to 6:00 pm. All days.
Suggested visiting duration: 1 to 2 hours
Entry fee: No entry charges
12. Kurinji Andavar Murugan Temple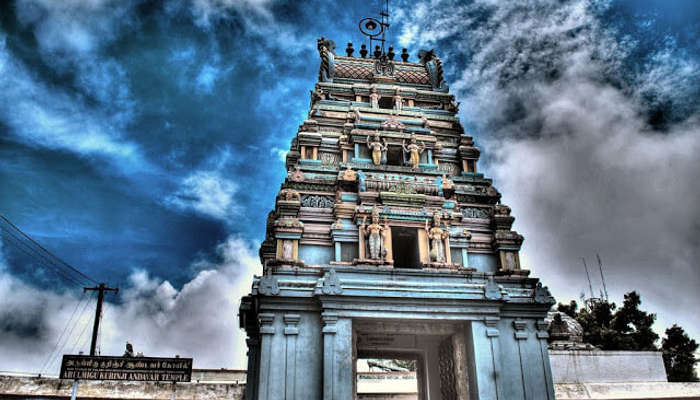 Whether you're a religious one or not, Kurinji Andavar Murugan Temple is one of the best places to visit in Kodaikanal for everyone. Dedicated to Lord Muruga (the God of hills), the temple is known for the blossoming of Kurinji flowers that grow once every 12 years. One can also witness the mesmerizing views of Vaigai Damn and Palani hills from the temple.
Timings: 7:00 am to 7:00 pm. All days.
Entry fee: No entry charges
Already in love with the gorgeous Kodai? Pack your bags and let the charm of this rustic and old town amaze you with its incredible vistas.
Further Read: 15 Mesmerizing Hill Stations in South India
---
Looking To Book A Holiday Package?
Book memorable holidays on TravelTriangle with 650+ verified travel agents for 65+ domestic and international destinations.
---
Comments
comments