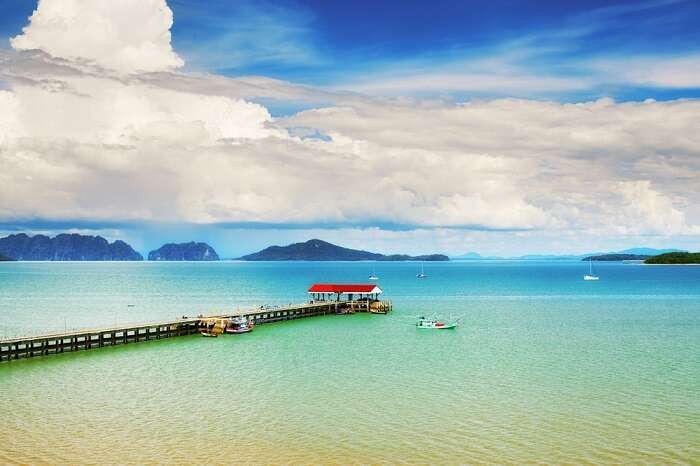 Amidst the popularity of Krabi, Phi Phi, and Phuket, the beauty and charm of Koh Lanta Island are not widely known. Thanks to this, the picturesque island has managed to stay far away from the commercialization and offer its visitors an authentic island experience.
Koh Lanta Island is known for its secluded location, postcard-perfect beaches, and pleasant weather. What most people do not know is that Koh Lanta is home to Thailand's and even some of the world's best beaches.
Its verdant jungles, coral reefs, and gin like waters make it one of the best retreats to have a relaxing vacation amidst nature. Escape the clamor of the tourists thronging to Thailand and instead flee to this small yet breathtaking wonderland to have a vacation like never before.
This Koh Lanta Guide will answer all your queries in regards to the island and planning a vacation in the hidden paradise.
Where is Koh Lanta Island & how big is Koh Lanta island?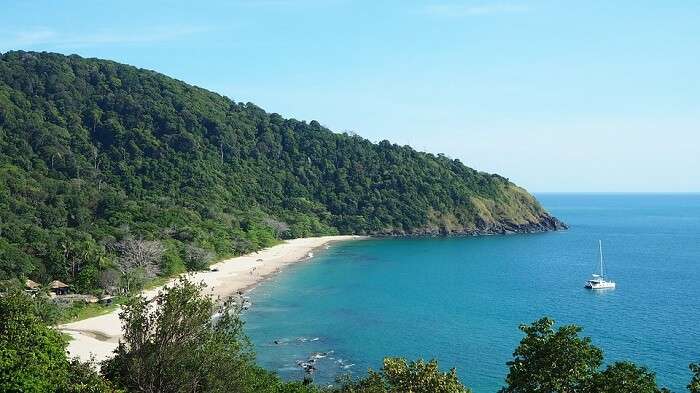 Suggested Read: 18 Surreal Islands Near Phuket You Should Definitely Explore In Thailand In 2022
Located in the Andaman Sea between Phi Phi Islands and west coast of Thailand, Koh Lanta is a cluster of 52 islands most of which are uninhabited. Koh Lanta Yai is where the tourists spend their time. ألعاب لربح المال الحقيقي 2022 Ban Saladan is the major port and city of the island which connects Koh Lanta to Krabi, Phuket, and Phi Phi via sea route. It is 25 km long and 6 km wide with an area of 81 square kilometers.
Koh Lanta Island Weather
November to April are the driest and the busiest months on the island. December, January and February are the ideal months owing to the pleasant weather. April and May get hot. There is incessant rainfall from July till October.
Why you should go to Koh Lanta Island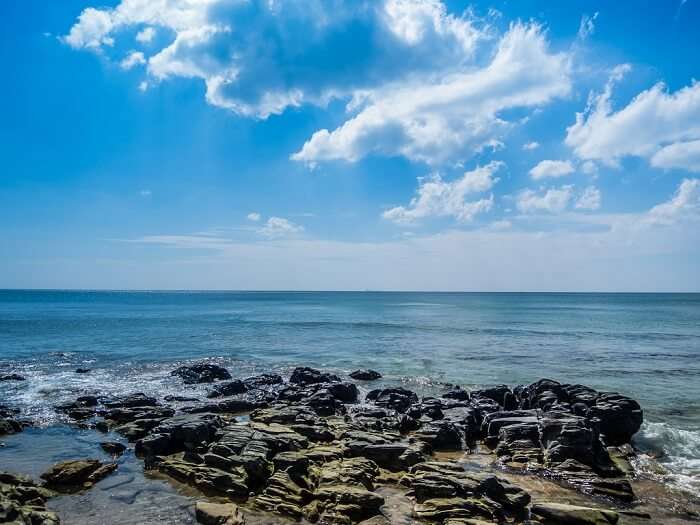 Suggested Read: 10 Best Islands In Thailand For Honeymoon (2022)
If you want to escape from the commercialized islands of Thailand and want to spend some time in the pristine exile, you are most welcome to board a ferry to Koh Lanta. However, it is more of a backpacker's paradise than a luxury island as compared to Phuket and Krabi.
Koh Lanta: Things to do
1. Take a longtail boat tour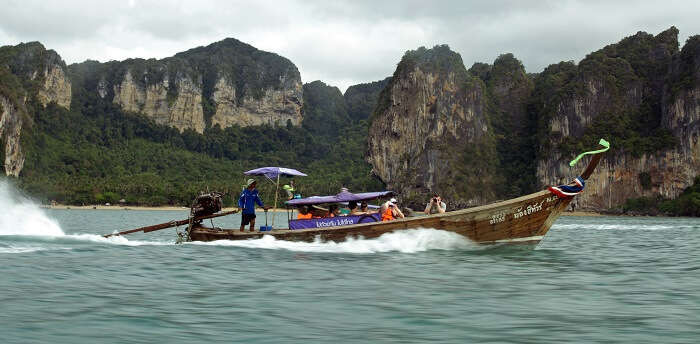 Koh Lanta is a cluster of 52 tiny islands, most of which are uninhabited. The exquisite way to get access to these far-reaching islands is by taking a tour around the islands in a speedboat or longtail boats. Soak in the enchanting scenery of the ocean and the islands. The tour takes you around four islands with snorkeling and food added as bells and whistles. It is one of the most opted things to do on Koh Lanta Island
Price: INR 4,000
2. Scuba diving in the crystalclear waters
Suggested Read: Honeymoon In Krabi: Guide To Best Experiences For Different Types Of Couples
One question you will ask yourself is why there are a plenty of diving schools on the island. It is because Koh Lanta offers exciting opportunities to dive into the deep waters, probably one of the best. If you have a plenty of time to spend on the island, you can sign up for a scuba diving course and become a certified scuba-diver. Koh Haa and Koh Bida are two of the famous diving sites
Advanced Open Water Course Price: INR 27,000
One day, Two dives: INR 9,500
3. Get inked with a Bamboo Tattoo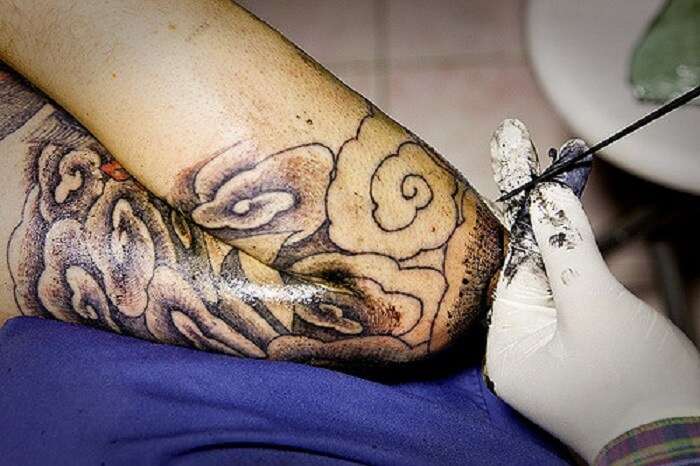 What is a better souvenir than getting the memory of your trip etched artistically on your skin? While you may or may already have tattoos on your body, the technique of Bamboo Tattoo is intriguing enough. They are one of the most famous things to do in Thailand and are less painful than the needle technique. Bamboo tattoos even heal faster and add exotic charm to your design.
Tip: Get your tattoo from a good and hygienic place. Be extra sure if you really want to get a tattoo because it is permanent and costly too.
4. Get a Thai Massage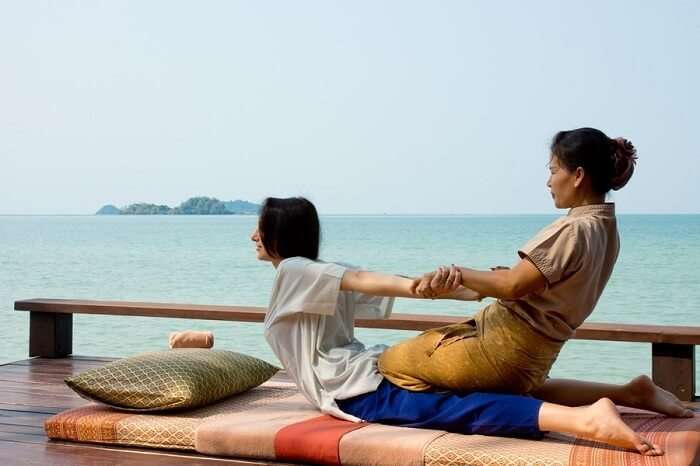 Suggested Read: 21 Remarkable Things To Do In Krabi: The Ultimate Bucket List
Get relieved of the tension in your muscles while you are in Ko Lanta. After all, you are on a holiday. Thai Massage is known as 'yoga for lazy people' and you will desperately need one after a long journey to the island. There are plenty of massage parlors on Koh Lanta where you can relax your body and soul.
Cost: 300 Baht (INR 630)
5. Attend a Muay Thai Match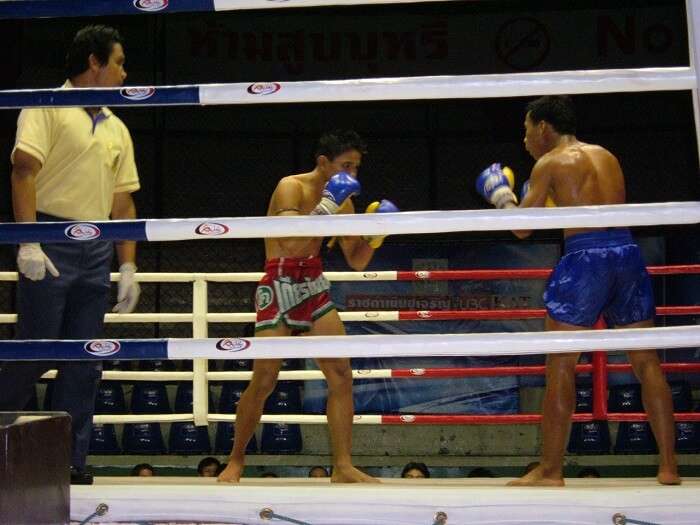 If things on the island are getting too mellow and laid-back, get some action from watching a Muay Thai match at Klong Dao Stadium. Muay Thai boxing is a popular combat sport in Thailand that involves stand-up striking and clinching. Every Monday night, Muay Thai boxing matches are organized and is a popular event on the island. If you wish, you can try your strength too.
Price: INR 1,700
Place to visit on Koh Lanta Island
1. Koh Lanta Butterfly Farm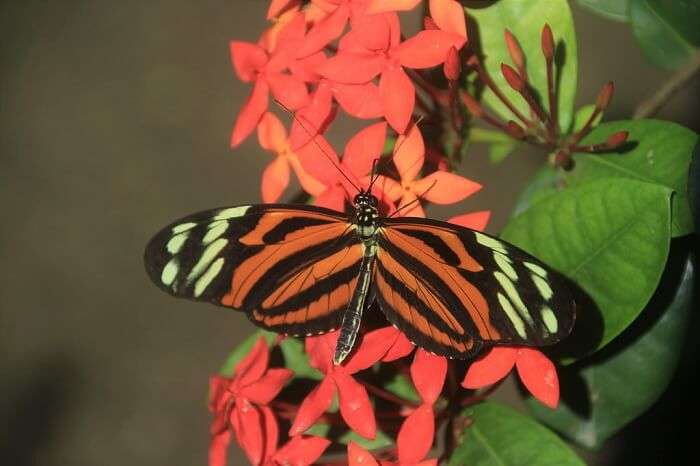 Suggested Read: The Most Amazing Spa Experiences In The World That Will Set Your Soul On Peace Mode!
Chase after colorful butterflies in the local Koh Lanta Butterfly Farm where butterflies of a myriad of colors are placed inside a coop. Not just exhibitions, the owner will also teach you all about the lifecycle ad rearing of butterflies. You can also find a few other animals like monkeys, eagles, squirrels in the farm but the butterflies are the main attraction here.
Entry Fee: 200 Baht (INR 420)
2. Mu Ko Lanta National Park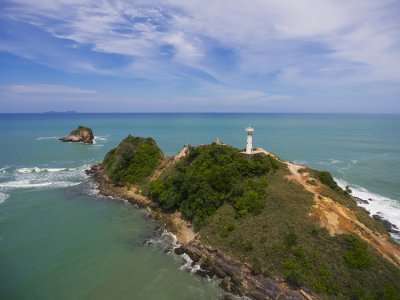 Located on the southern tip of Ko Lanta Yai, Mu Ko Lanta National Park is a natural storehouse of profuse flora, hills, and beaches. Though you won't find any exotic animals here except few hungry monkeys, you can enjoy the seclusion of rainforests and Tanod Beach where you will hardly find a soul. There is even an old lighthouse on the beach which offers the breathtaking views of the turquoise blue waters of the ocean from its top.
Entry Fee: 200 Baht (INR 420)
3. Koh Lanta Caves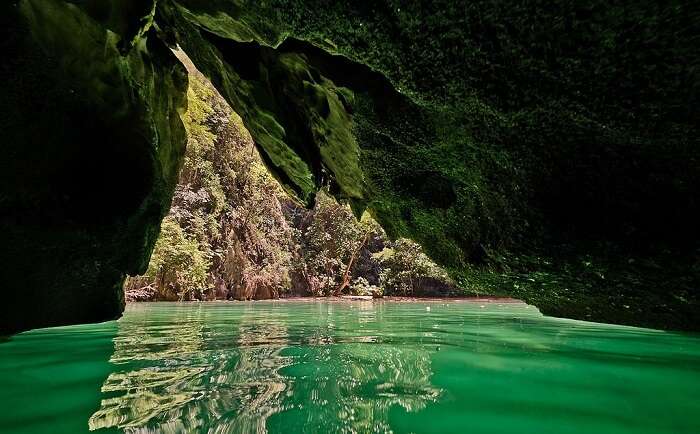 Suggested Read: 10 Hotspots Of Nightlife In Krabi Every Party Freak Must Visit
If you are not afraid of the bats and other nocturnal animals hiding in the caves, then you should go, check out the cavernous Koh Lanta Caves. The limestone caves which have been formed after centuries of precipitation and flowing water offer an exhilarating and adventurous experience. Trek through the dense jungles on the island before you reach the caves.
Entry fee: 300 Baht (INR 630)
4. Khlong Chak Waterfall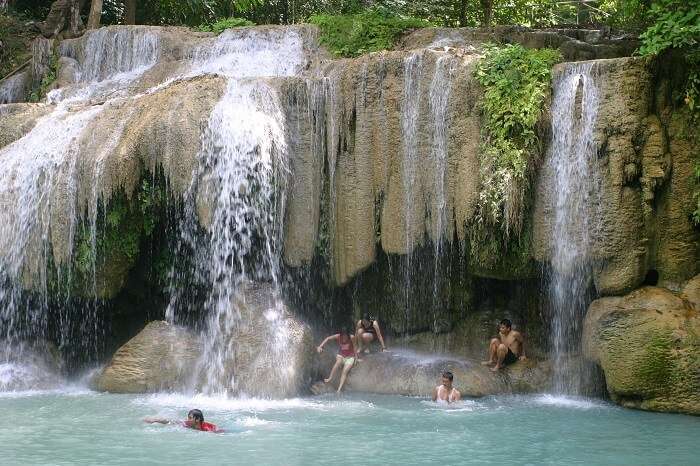 Located inside the National Park, Khlong Chak Waterfall is another picturesque attraction worth visiting. Take an arduous yet scenic hike to reach the falls where you will find lizards and scorpions crawling on the rocks near the falls. انطوان جريزمان There is even a cave near the waterfall if you wish to explore around.
Tip: Be wary of the stingy bushes on the hiking trail that goes to the waterfall.
5. Koh Lanta Beaches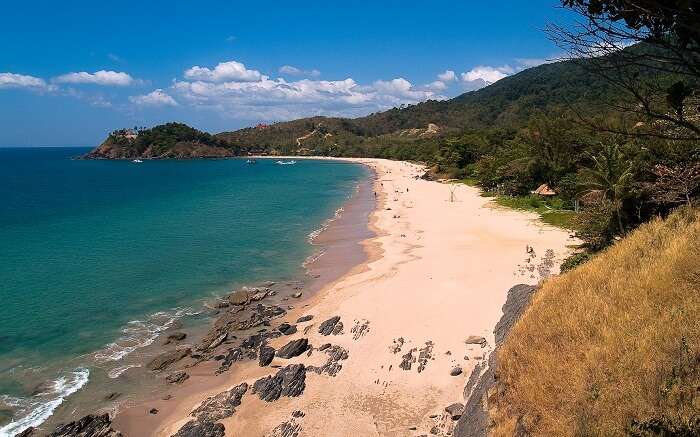 Suggested Read: 17 Magnificent Waterfalls In Thailand That Showcase The Magic Of Nature
Since it is an island, there are quite a number of beaches on Koh Lanta Yai Island where you can enjoy sunbathing and watching the ocean scenery.
Klong Dao Beach, Koh Lanta
Klong Dao Beach is easily accessible and located just 10-minute walk away from Saladan Village, the entry point for Ko Lanta. Apart from profuse flora, you will also find a stretch of hotels and restaurants on the beach.
Long Beach Ko Lanta
Stretched over 3 km of white sand and sea, Long Beach is the most famous beach on Koh Lanta Island. You can have the whole beach to yourself to take a sunbath and enjoy watching the sunset over the Andaman Sea.
Kantiang Bay
Kantiang Bay is regarded as one of the best Thailand's beaches. Even after being so famous, you won't find much crowd on the beach since it is secluded. It is also a home to best holiday rentals in Ko Lanta if you wish to stay by the beach.
Klong Khong Beach
Klong Khong is a sleepy beach with a mix of low-key bars and restaurant and has a laid-back charm. The rocky beach is one of the best places in Ko Lanta to do nothing and absorb the scenery around.
Where to eat on Koh Lanta Island
1. The Seven Seas Wine Bar & Restaurant
The Seven Seas Wine Bar & restaurant is not only known for the amazing views of the oceans but also fine dining and hospitality. Get drunk on the best bottle of wine along with the salubrious ocean breeze. It is one of the best places of Kantian Bay to have a romantic dinner with your spouse while overlooking the sunset.
Address: 99 Moo 5 Ba Kan Tiang Beach | Ko Lanta Yai, Ko Lanta 81150, Thailand
2. Mushroom Bar
Mushroom bar on Khlong Khlong Beach is the best place to enjoy Koh Lanta nightlife. The party usually happens on Sundays. The fluorescent painted walls of the bar will give you a dope feeling.But even on the other days, you can enjoy sipping cocktails and overlooking pretty sunsets.
Address: Khong Khong Beach, Ko Lanta, Thailand
3. Pinto Restaurant
One of the places on Koh Lanta where you can enjoy delicious cuisine for cheap thrills is Pinto Restaurant. The food menu is so vast you will have the hard time choosing what to order. Try their squid curry and fish fillet to go along with your chilled beers.
Where to stay on Koh Lanta Island
There are a number of accommodations options available on the island depending upon your budget and experience.
1. Crown Lanta Resort & Spa
Crown Lata is a high-end beach resort overlooking the Andaman Sea. The Lanna-inspire architecture is appealing to senses. Enjoy the breakfast buffet in their sea-view restaurant and other amenities like a spa and kayaking.
Address: 315 Sala Dan, Ko Lanta District, Krabi, Thailand
Tariff: Starting INR 4,345 onwards
2. Mook Lanta Eco Resort
The low-key bungalows are located just 2-minute walk away from the beach and are appropriate for a long term and budget accommodation. The bungalows are equipped with basic amenities where you can also enjoy lazing on the hammock in your verandah.
Address: 343 Moo 2, Ban Saladan, Ko Lanta District, 81150, Thailand
Tariff: INR 650 per night
3. Klong Nin Beachfront Villa
The beautiful pool villa is recommended for those who are traveling in a group and want the place for a week or more. Spend your holiday by the beachside in the quaint vacation villas.
The rentals have different prices during the different seasons. For a two-bedroom villa, you can expect to paythe following price per week:
High season (November 1 to December 15 ): INR 2,37,000
Peak Season (December 16 to January 15): INR 3,10,000
Low Season ( May 1 to October 31): INR 1,32,000
Address: Klong Nin Beach
Koh Lanta Map
Suggested Read: Phi Phi Island Honeymoon In 2022: 10 Romantic Experiences No Couple Should Miss Out On!
How to get to Koh Lanta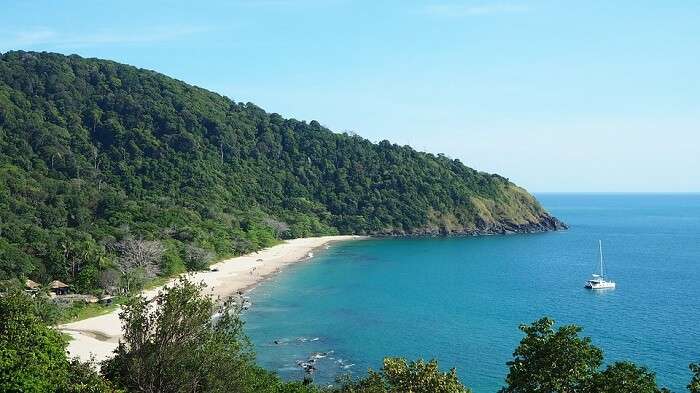 The nearest airport to Koh Lanta is Krabi International Airport. There are three ways to arrive in Koh Lanta from the airport.
Krabi to Koh Lanta Transfer Express
It is one of the fastest ways to reach your Koh Lanta hotel directly from Krabi Airport.
Price for adults: INR 4,314
Price for kids: INR 2,152
By Ferry
There are timely ferry services available from the southern coast of Thailand to Koh Lanta. You can take different ferry routes depending upon where your hotel is. It is a slower mode of transport compared to others.
The cost of ferry starts from INR 17,00.
The ferry service is only available from November to April. For the off-season, you can take the below alternative.
By Mainland
Take a taxi or airport private minivan direct from the Krabi International Airport. The cost of the taxi is around 2500-3000 Baht (INR 5,200-6,400)
Phuket to Koh Lanta
If you are coming from Phuket, you can take the Phuket Koh Lanta Ferry Service currently operated by two ferry services. It takes about 2 hours to reach Koh Lanta from Phuket via ferry. The cost of ferry starts from INR 1440 onwards depending upon the route and the operator you are choosing.
Next time you plan a holiday to Thailand, you should definitely be considering spending a few days on Koh Lanta Island to have a laid back vacation in the tiny paradise.
---
Looking To Book An International Holiday?
Book memorable holidays on TravelTriangle with 650+ verified travel agents for 65+ domestic and international destinations.
---
Comments
comments