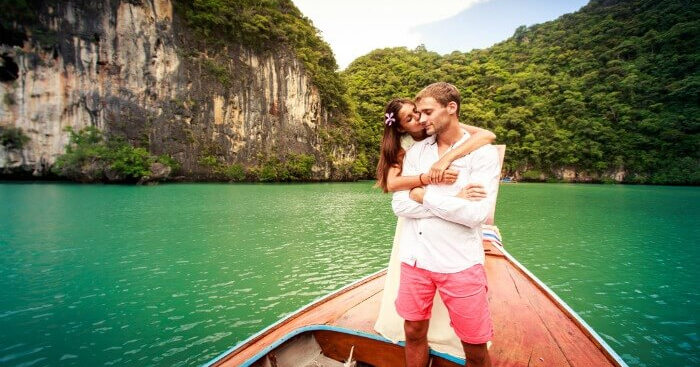 Krabi, a province with more than a hundred islands, is a treasure trove of adventure, heritage, beaches, and pristine natural beauty. Perfect for a super romantic honeymoon, Krabi Islands offers a wide range of experiences that include sightseeing, adventurous activities, and relaxing stays. 
Plan a honeymoon in Thailand to enjoy the marvelous beauty, explore its diverse wildlife, and indulge in exciting watersports. However, different types of couples might have different expectations from their honeymoon. To make sure you know what the islands have in store for you, here's is quick guide to a memorable honeymoon in Krabi based on your interests and preferences.
Honeymoon in Krabi – What's your style?
1. Adventure seekers – Plan a honeymoon smeared in thrill & kicks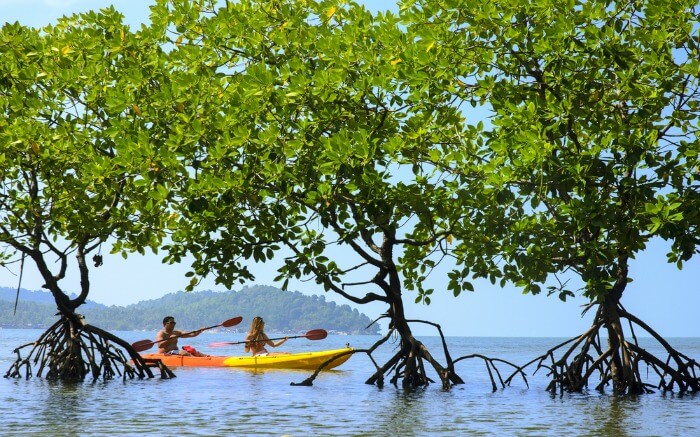 The passion should always be alive, even when you're on your honeymoon. Krabi opens a world full of adventure for those who seek. If you're a couple who love new challenges and activities, go for rock climbing and whitewater rafting in Krabi.
---
Thailand Honeymoon Packages On TravelTriangle
Experience thrilling adventure sports, enjoy Thai cuisines, or pamper yourself with a relaxing spa. Book Thailand honeymoon packages on TravelTriangle and enjoy beutiful beaches of Krabi and Phuket and Ko Samui.
---
Best honeymoon experiences in Krabi for adventurous couples
1. Go kayaking in the beautiful village Ao Thalane that boasts of narrow canals of blue-green water, surrounded by mangroves on the sides.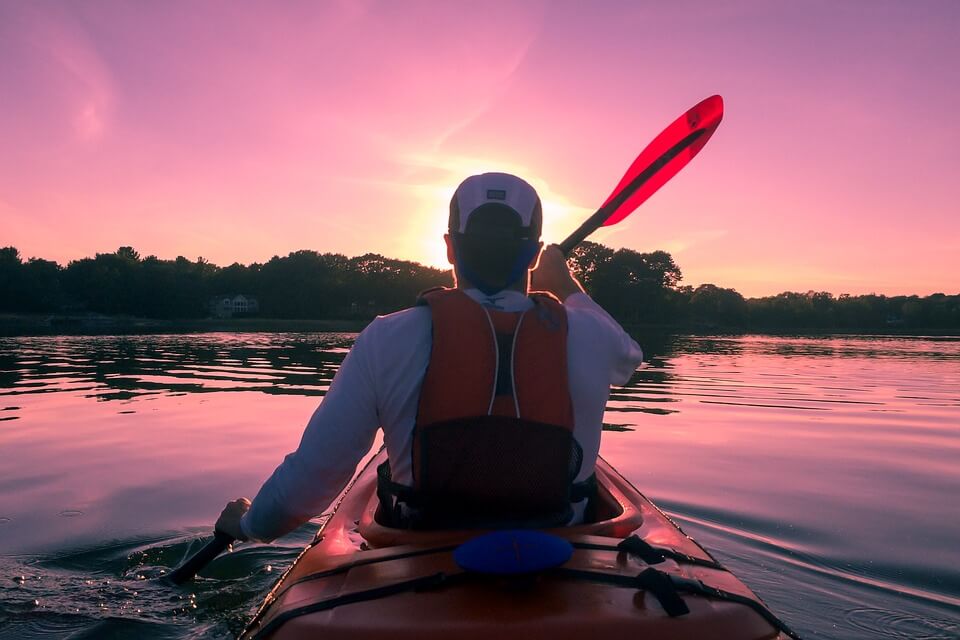 2. Explore secret lagoons as you canoe in Bor Thor. A half day trip to this national park region takes you Krabi's undiscovered gems through paths less traveled.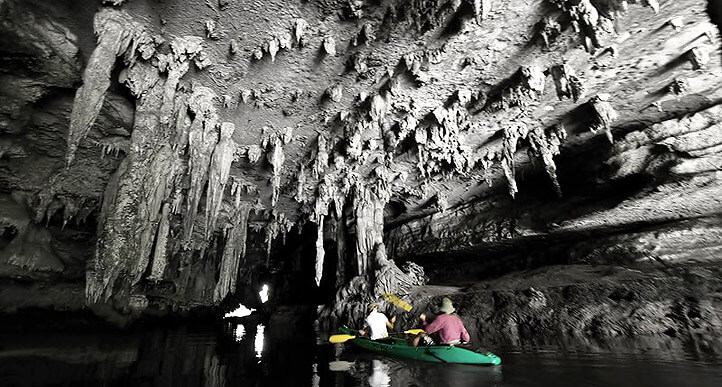 3. Explore the multiple colors and formations insides caves of Tham Klang in Krabi with your loved one. Even if you have done caving before, this is going to be a memorable adventure from your honeymoon in Krabi.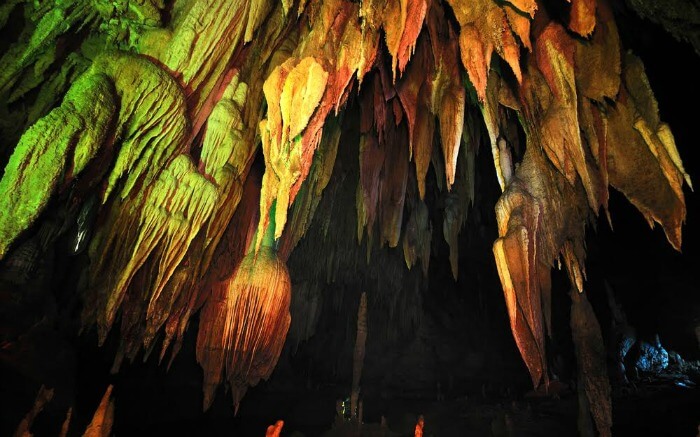 4. While there are many couple adventure activities in Krabi, rafting through the currents of Songpraek River in Phang Nga is more of a group thing. A dose of pure adrenaline, white water rafting in Krabi is one of the fun things to do in Krabi for couples.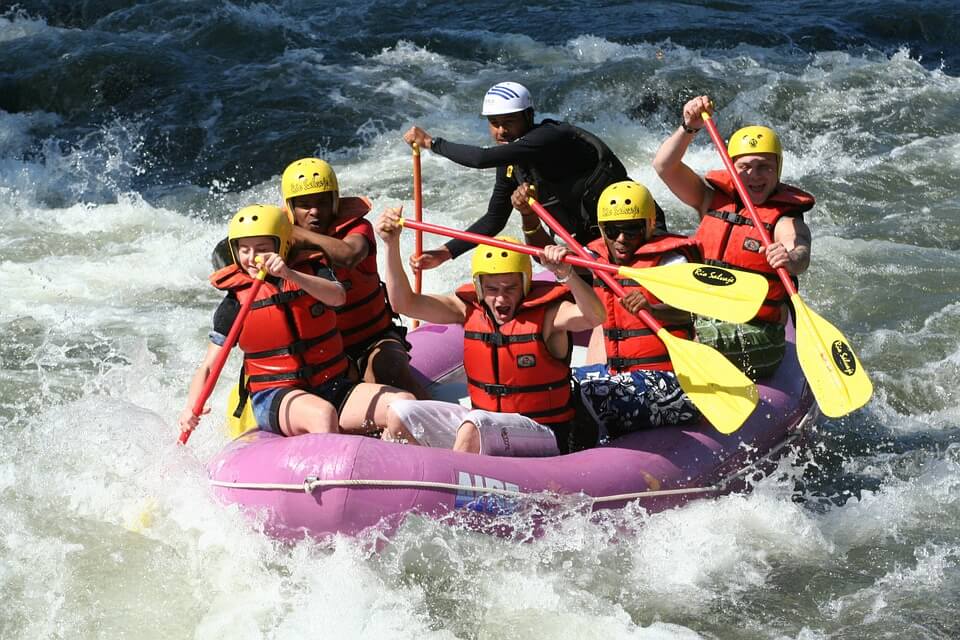 Suggested Read: Wet & Wild: 6 Exotic Places To Visit In Thailand For Your Honeymoon
5. One of the most romantic things to do in Krabi is diving into deep sea waters and exploring the magical silence and beauty in there. Go scuba diving in Phi Phi Islands and admire the kaleidoscopic marine life residing in the clear blue waters.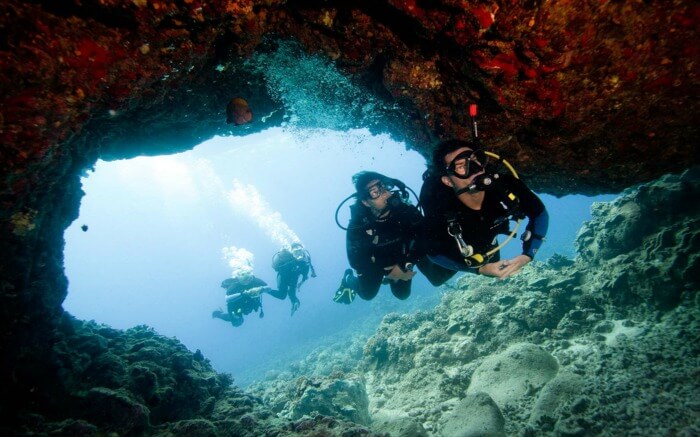 6. Trek and zipline before you jump and swing in the scary Hollow Mountain Extreme Adventure Park. The views from up above the cliff will overwhelm you; your fear will vanish in a blink.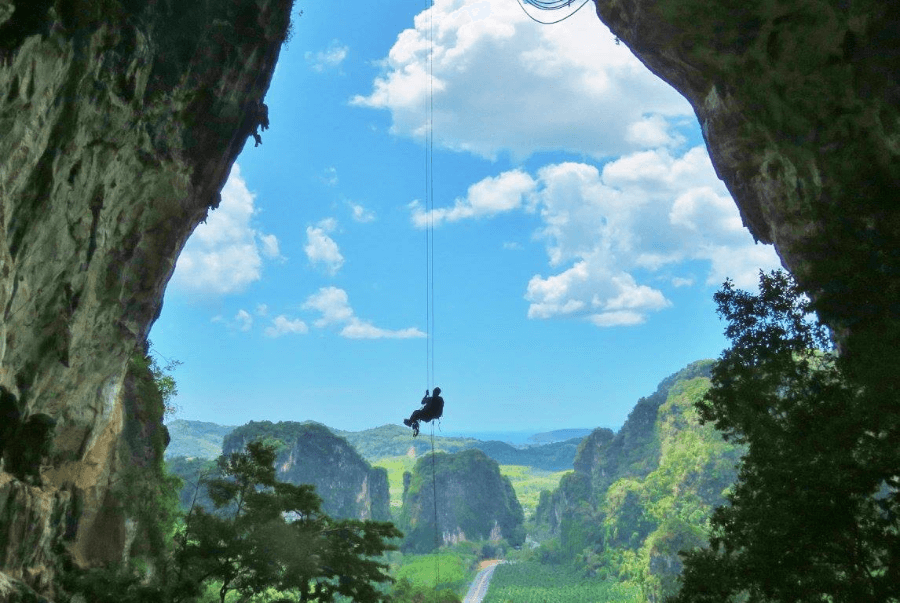 Best place to stay in Krabi: Ao Nang is perfect choice you can make for staying, owing to easy accommodation and the fact that many adventure activities take place in close proximity.
When to go: December to May is best time to visit for adventure as the weather is pleasant and sunny, which allows travelers to try watersports in Thailand and other adventure activities. However, it is also the peak tourist season, so make sure you make all the bookings in advance.
Planning your honeymoon in Thailand but confused about what to do? These Thailand honeymoon stories help you find your best honeymoon trip ever!
Real honeymooners. Real stays. Real opinions to help you make the right choice.
---
2. Nature and wildlife enthusiasts – Walk hand in hand amidst charming serenity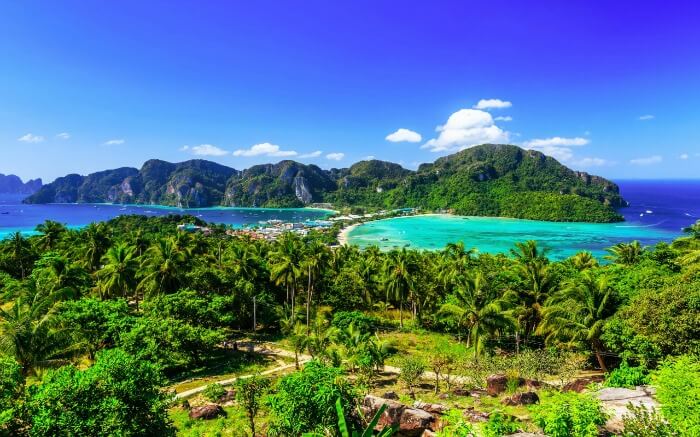 The chirpings, and song of a flowing river always strike the chord. There probably isn't a better romantic setting than the one done by Mother Nature, and Krabi is one such place which pleases with the pristinity.
---
Best honeymoon experiences in Krabi for nature and wildlife enthusiasts
1. Prepare to be mesmerized with the views in Tab Kak Hang Nak Hill Nature Trail. This 3.7 km trail takes you through the tropical rainforest and a number of pools.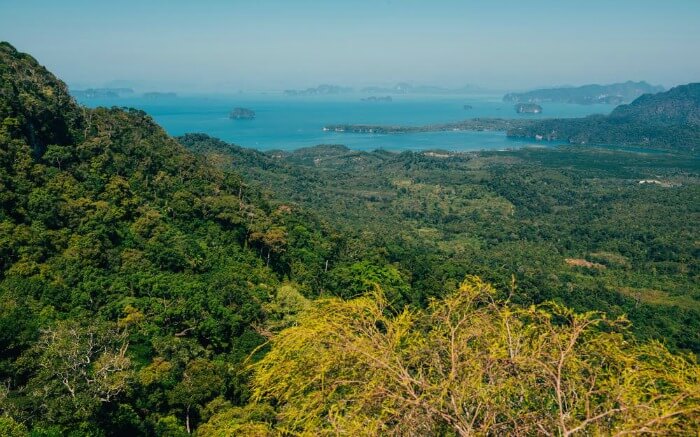 2. Embark on a tour to soak yourself in the natural hot springs. Emerald Pool and Klong Thom Hot springs totally need to be in your list!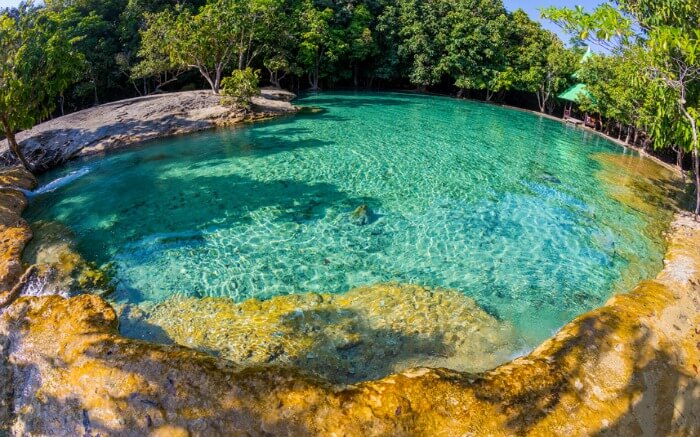 3. Go on an elephant safari and explore the jungles in Nosey Parker's Elephant Camp. As you cross the rivers and ride past lush woods, you'll come across a pristine hideout of Thailand.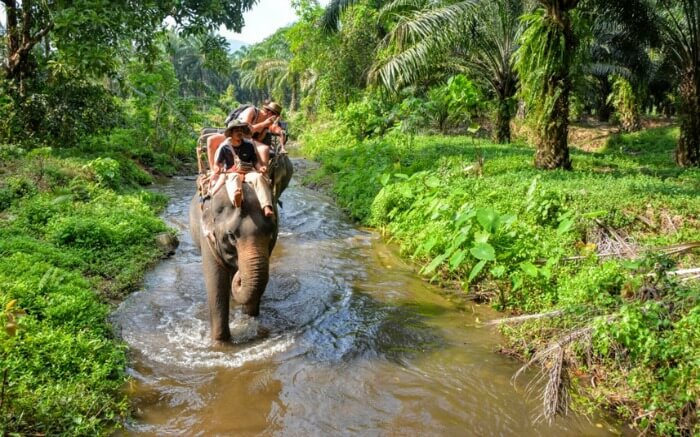 4. Snuggle in nature's very own jacuzzi with a waterfall, Khlong Thom. The hot water from the waterfall gushes through the rocky compartments, that perfectly works as a tub too! The waterfall is located near the Emerald Pool, right amid a lush forest.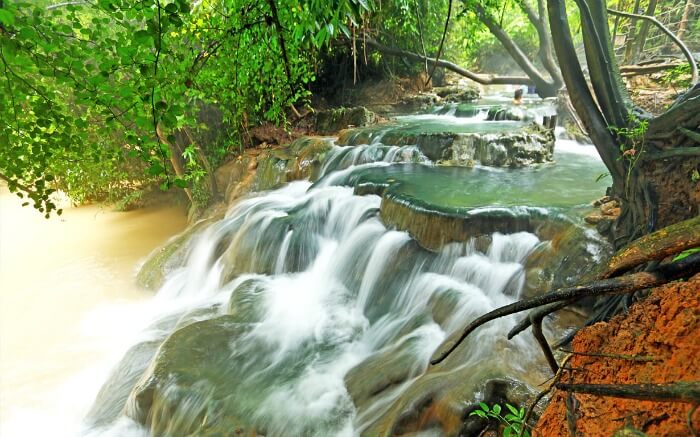 Best place to stay in Krabi: Tubkaek is perfect for you! This place takes you far away from the crowd and closer to the untouched beauty of Krabi
When to go: January to May is an ideal time to go for a honeymoon in Krabi
Must Read: 10 Breathtaking Places To Visit In Krabi
3. Heritage hunters – Color your world with the cultural extravaganza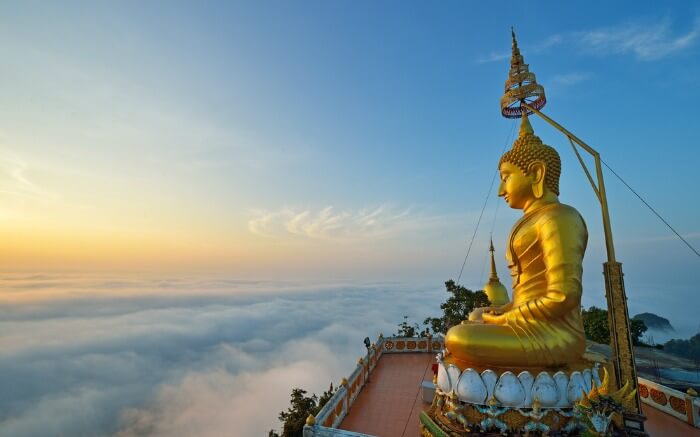 There's a precise balance between crazy nightlife in Krabi, and a heritage that's untouched and unspoiled by modernity. The temples flaunt immaculate carvings, and the prayer hymns have the power to touch your soul. The authentic Thai food you'll taste here will dance with your tastebuds and foodgasm will follow your way. A honeymoon in Krabi for the heritage hunters is an affair that'll lead to hypnotism.
Best honeymoon experiences in Krabi for heritage hunters
1. Hike up to the summit of one of Thailand's most sacred spots, the Tiger Cave Temple. Besides flaunting the colorful Tibetan heritage Wat Tham Sua, as it is also called, teaches Vipassana meditation and offers a stunning 360 degree view of Krabi.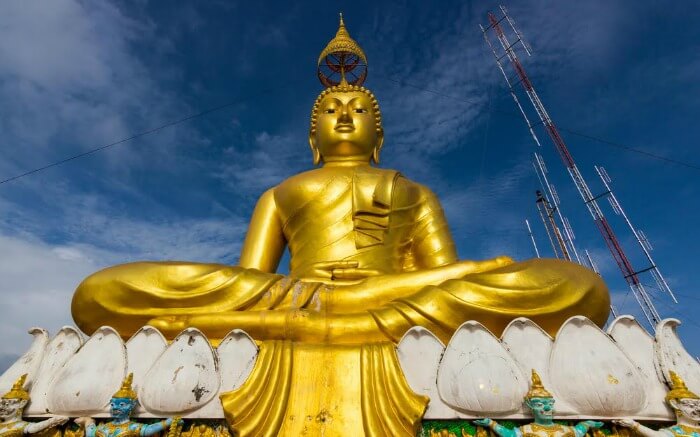 2. Climb above the Krabi Downtown as you visit one of the largest temples in Thailand, Wat Kaew Korawaram. Perched on a hill, this marvellous temple dates back to 1887. The staircase is beautified with golden Naga sculptures, and the views will overwhelm you as you climb upstairs.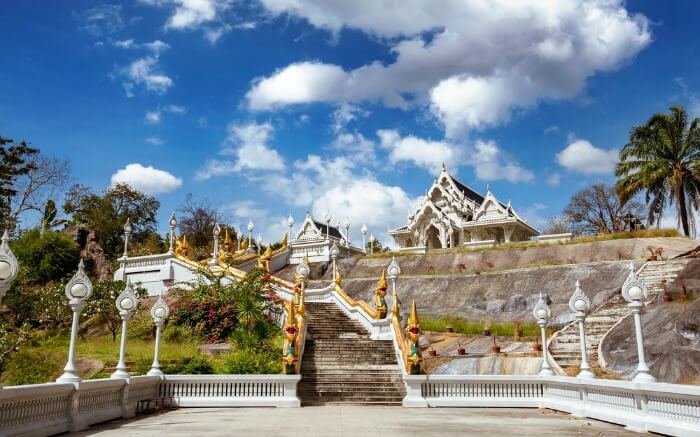 3. Admire the art and culture of Krabi while museum-hopping around the province. Andaman Art Museum, Koh Lanta Community Museum, and Wat Khlong Thom Museum exhibit the true essence of Krabi's history and ethnicity.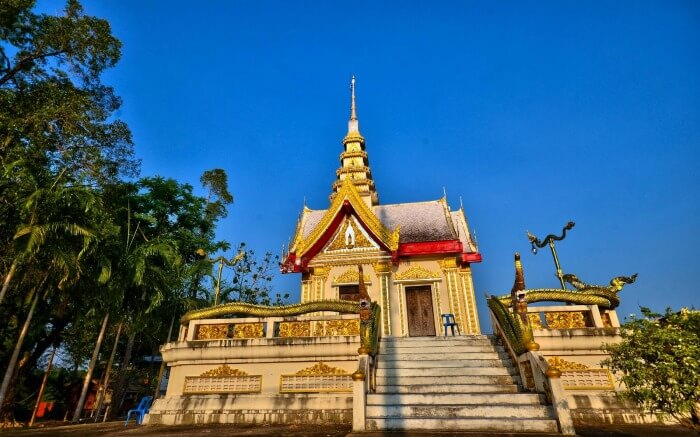 4. Attend Krabi's effervescent festivals and cultural extravaganzas. Chak Phra Festival in December, Krabi Boek Fa Andaman Festival in November, and Laanta-Lanta Festival in March are some of the festivals you mustn't miss.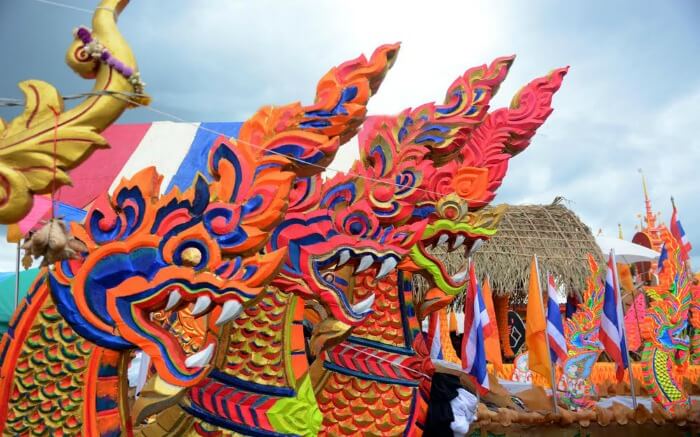 5. On your honeymoon in Krabi, titillate your tastebuds with delightful food at Krabi Town Walking Street. The weekend market is an absolute favourite for the foodies as they get to taste the best of local food.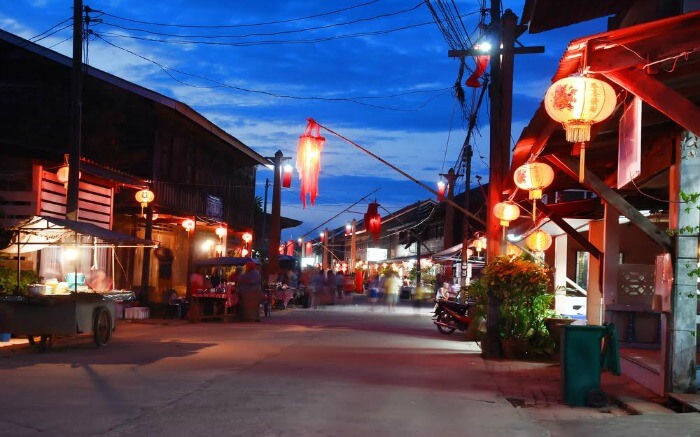 Best place to stay in Krabi: Krabi Town is ideal for those wanting an insight to Thailand's heritage. This is an authentic Thai locale with markets, and street market.
When to go: March to May, and August to December are ideal as this is when many festivals are celebrated
4. Leisure lovers – Indulge in shopping, massages and more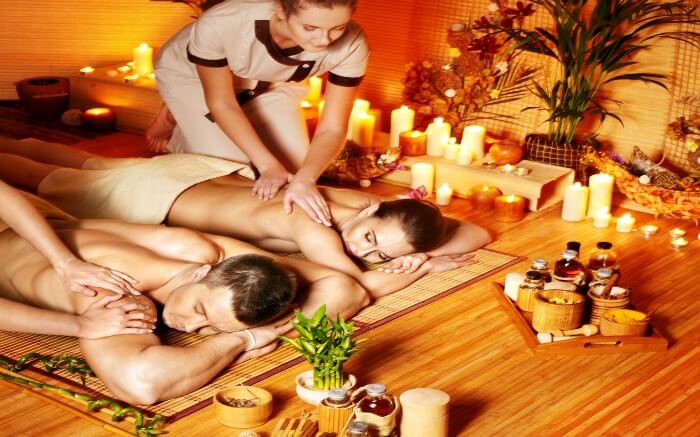 If you're the kind of couple that love to relax and unwind, but also like to dance the night out, Krabi will welcome you with open arms. You don't have to plan much for your honeymoon in Krabi, as you can dedicate your time in clubbing or massage therapies just as you please.
Best honeymoon experiences in Krabi for leisure lovers
1. Beach-hopping has to be on your list of things to do on your honeymoon in Krabi. Nothing is better than a romantic walk on the beach, with your feet half dug in white sand and turquoise waves gambolling around. Tham Phra Nang Beach, Ao Nang Centara Beach, and Railay Beach are among the best beaches in Thailand!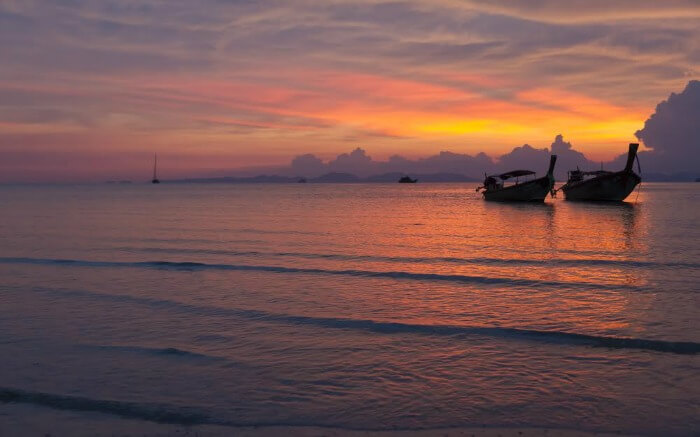 2. Rejuvenate yourselves through soul-soothing Thai Massage at Massage Corner. Friendly staff with brilliant massage skills make the experience absolutely relaxing and unforgettable.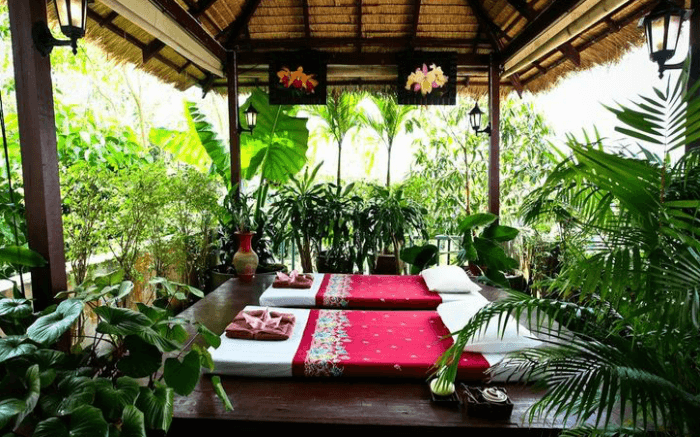 3. Score in the 18-hole golf course, Pakasai Country Club. The golf course is settled on a hill, enveloped with verdant woods and overlooks enchanting lakes. Each of the holes come with its own challenges and test a golfer's skills.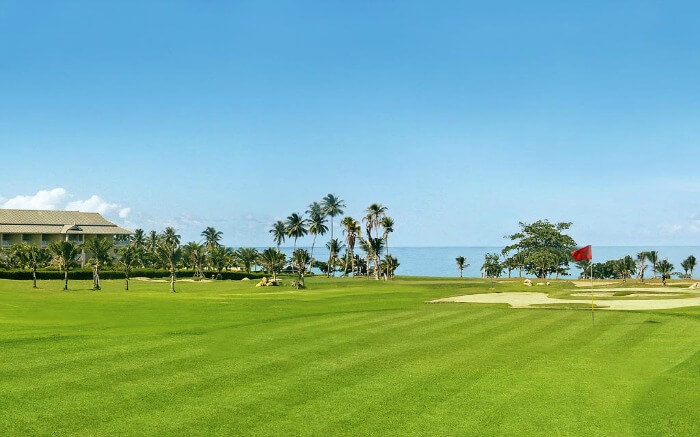 4. Shop at the street markets of Krabi that offer mind-boggling variety in reasonable prices. Right from street style stuff to handicrafts, almost everything is good to pick here.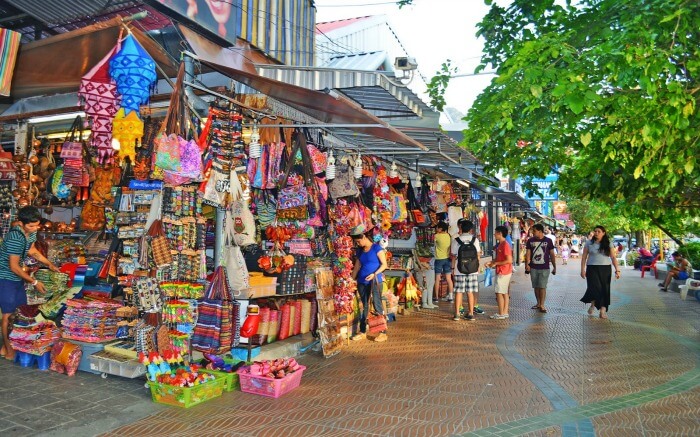 5. Spend the night partying at the most happening clubs in Krabi. If you two are looking forward to a glitzy affair on your honeymoon in Krabi then Slinky Beach Bar and Sabina Nightclub are going to be your best bet.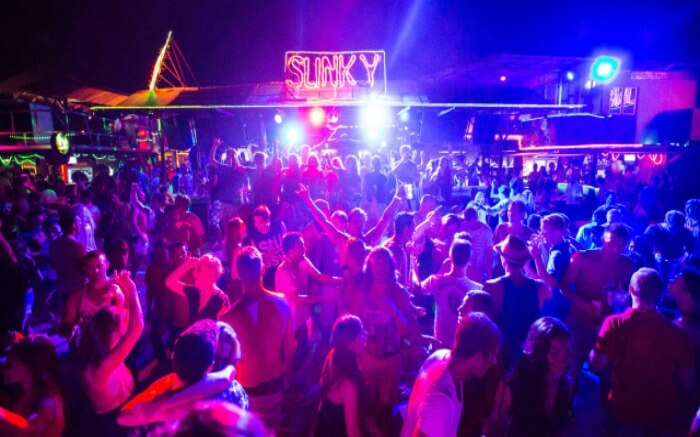 Best place to stay in Krabi: Ao Nang is recommended for you as this place allows you to stay close to the buzz.
When to go: Anytime is the best time for you!
5. Budget travelers – Honeymoon goals achieved without a dent in pocket
Luxury isn't something you're running after, and you're up for a trip that's not too heavy on pocket but does justice to each of the penny you spend. Well, your search ends when you think of honeymoon in Krabi. We already know Thailand has the ability to be incredibly cheap, while it also pampers with opulence.
Best honeymoon experiences in Krabi for budget travelers
1. Go sightseeing on a scooty and explore Krabi on your own pace. Renting a two-wheeler in Krabi comes easy, and it saves you a lot of bucks you would otherwise spend on transportation.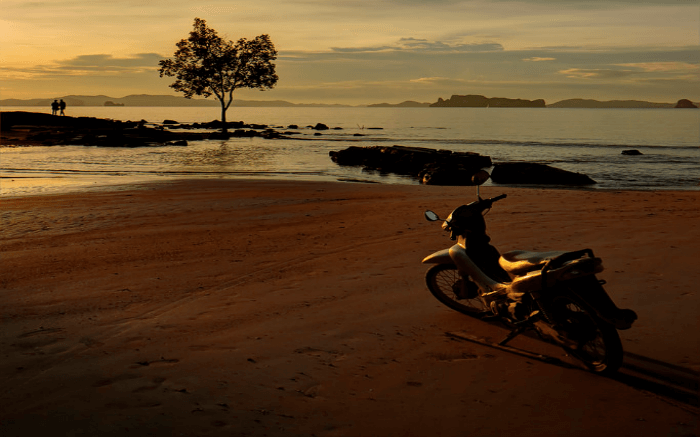 Best place to stay: Nopparat Thara is the up and coming tourist place of Krabi. You can easily find budget accommodation here.
When to go: May to November is the best time, as it is not a peak-tourist season which allows great deals in accommodation and other activities. However, if you'd want to do watersports go during November to March (peak season), but this will affect the budget.
Suggested Read: 11 Remarkable Things To Do In Krabi: The Ultimate Bucket List
Essentials for honeymoon in Krabi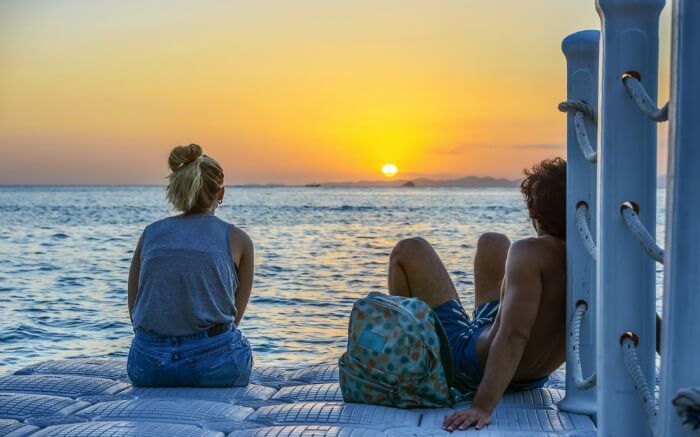 1. Most romantic resorts in Krabi
Thinking of the best place to stay in Krabi? A place where you and your other half can relax, and make the most of the amenities provided? Well, here are our recommendations for every budget.
Luxury honeymoon resorts in Krabi
Plush decor, warm hospitality, nonpareil amenities, and a view to die for; if that's what you picture for your honeymoon in Krabi there are plenty of luxurious places to stay. We recommend Tubkaak Boutique Resort, Phulay Bay- Ritz-Carlton Reserve, and Dusit Thani Krabi Beach Resort.
The tariff for luxurious places to stay in Krabi ranges between INR 10,000 to INR 65,000 per night.
Standard honeymoon resorts in Krabi
When planning a honeymoon in Krabi and you're not up for spending heavy, there still are many stays that provide luxurious amenities, in a standard budget. Pakasai Resort, Ao Nang Paradise Resort, and Ao Nang Villa Resort are among the most romantic standard budget resorts in Krabi.
The tariff for standard places to stay in Krabi ranges between INR 4,000 to INR 8,000 per night.
Budget honeymoon resorts in Krabi
For couples wanting a lovely place to stay in budget, Krabi won't be disappointing at all. Some of the best budget places to stay in Krabi are 3 Bees Resort, Pornthep Mansion, and Aonang Goodwill Resort.
The tariff for budget places to stay in Krabi ranges between INR 1,600 to INR 4,000 per night.
2. Getting to and around Krabi
Everything seems to be in place so far, but how to reach Krabi? Sit back and read as we tell you in detail.
By air: Krabi International Airport is well-connected to various domestic and international cities, such as Bangkok, Koh Samui, Kuala Lumpur, and Singapore. However, if you're traveling to India, there are no direct flights. In that case, you can get a connecting flight from Bangkok.
By bus: There is easy availability of A/C, and non A/C buses that ply between Krabi and Bangkok, as well as Phuket and others. The bus journey from Bangkok starts from Southern Bus Terminal and it takes about 10 hours to reach.
By car: If you're thinking to go for self drive, there are few things you need to know before hand. For example, Thailand drives on the left hand, and an international tourist need an International Drivers Permit to be able to drive.
By train: The nearest railway station is located in Trang, 127 km away. This is a major railway station well-connected to other towns and cities of Thailand. You can board a bus from the station to reach the destination.
So, now you know what's best for both of you on your honeymoon in Krabi islands!
Further Read: Koh Samui vs Krabi: How To Choose One Over The Other?
---
Looking To Book An International Honeymoon?
Book memorable honeymoon on TravelTriangle with 650+ verified travel agents for 65+ domestic and international destinations.
---
Comments
comments