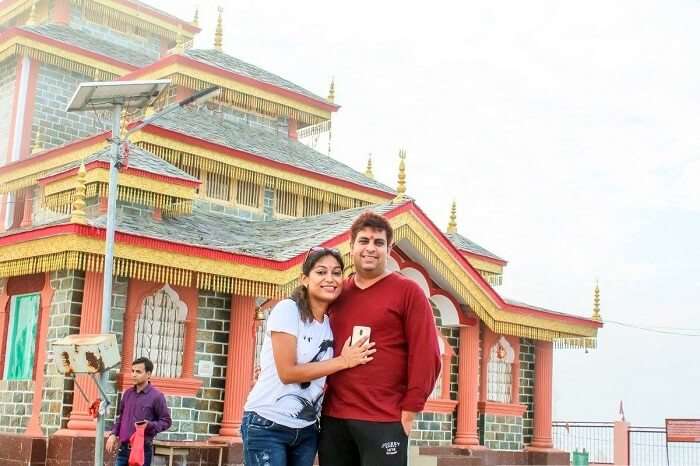 For nature lovers like Kunal and his wife, a weekend getaway to Kanatal turned out to be a paradisiacal experience. Read about their short trip to the scenic Himalayas and how their group trip with TravelTriangle helped them explore pristine hideouts in the hills yet to be discovered by travelers.
It had been a while since my wife and I had been on a vacation. We tried to plan a trip many times, but each time something or the other couldn't give us the time for a vacation. One of our friends recommended that we try a weekend getaway to Kanatal with TravelTriangle.
10 Camps In Kanatal Under 5k For A Budget Weekend In The Mountains In 2022
About our weekend getaway to Kanatal
After reading the reviews, I was convinced that an unexplored place like Kanatal would be perfect for us. Without wasting any more time, I quickly reserved spots for my wife and me on this seemingly exciting weekend getaway to Kanatal.
Trip Cost: INR 4,699 per person (on twin sharing basis)
Trip Duration: 1 night/2 days
Inclusions: Volvo bus tickets, accommodation, meals, and adventure sports
Exclusions: entrance fee, additions expenses (if any)
Since we had never been on a group trip like this before, I asked Prateek about the people we would be traveling with on our weekend getaway to Kanatal. He gave me a very reassuring response by telling me that although students and people in their early 20s form the majority of the crowd, there are many married people and families that go on weekend getaways with TravelTriangle.
He was right indeed. We had a great time with brilliant people who genuinely love and appreciate travel. All my inhibitions were swept away pretty quickly as we made a lot of new friends on our weekend getaway to Kanatal.
To begin our trip, we boarded the bus from Akshardham Temple at 10 pm. While on our bus journey, all of us were asked to introduce ourselves to our fellow travelers in order to break the ice and feel comfortable as a part of a group traveling together.
Day 1: Nature Camping In Scenic Kanatal
Best Things To Do On A 2 Day Weekend Trip To Kanatal
We reached Kanatal at 8 am and checked into our allotted rooms at the campsite. After having breakfast, we proceeded for some adventure sports like rock climbing, rappelling, and river crossing within our camp-resort premises.
Post lunch, we went for a trek that took us to the Surkanda Devi Temple nearby. The panoramic views from the temple were a sight to behold. At that very point, we were above the clouds and could gaze far into the horizon like an eagle.
Total trek time (to and fro): 4 hours
As it was my birthday, my wife arranged a cake for me in the evening with the help of the coordinators and hotel staff. This was a very special moment during our weekend getaway to Kanatal, as this little gesture came completely as a surprise for me. Afterwards, we had dinner around the bonfire where we chatted with other travelers, and then eventually at 10 pm, we went back to our rooms for the night.
Day 2: Water Sports At Tehri Dam
Weekend Trip To Kanatal: Exploring Offbeat Treks
The next day of our weekend getaway to Kanatal began with an early breakfast followed by us checking out from the campsite to start our journey back to New Delhi.
On our way, we made a stop at the Tehri Dam for water sports. As a group, we had a lot of fun in doing thrilling activities like jet skiing and banana boat ride. By this time, all of us gelled so well within ourselves that we were spending more time than our planned stoppage in Tehri to take part in all the water sports together. After having lunch at Tehri Dam, we left for Delhi at 4 pm.
Camping In Kanatal – A Secret Himalayan Hideout – Plan Your Weekend In 2022
What I liked most about our weekend getaway to Kanatal in comparison with other hill stations was that the landscape in Kanatal was largely untouched and there were many spots that were waiting to be explored. While we were initially skeptic about going in a large group, we ended up making a lot of friends in our group. Not only did we enjoy this form of group vacation, we would also like to plan weekend trips like these in the future with TravelTriangle.
High points:
To celebrate my birthday in a place like Kanatal was something I will never forget. For a change, I celebrated my birthday in cold weather  as normally, I would be home in Delhi in June and the weather would be very hot and humid.
On our way to Kanatal, we saw the sunrise amidst the scenic Himalayan hills. The view of the first rays of light bursting through the smooth and creamy cloud cover was absolutely worth the time spent in reaching Kanatal.
Prateek from TravelTriangle coordinated the trip in a superb manner. He made sure that during no part of the trip we were rushed to complete an activity or sightseeing. Prateek also made sure that all the travelers broke the ice amongst each other and enjoy at the same time.
Low point:
Although it's a small town and the options are limited in Kanatal, the food could have been better prepared by the resort staff.
A short trip to boost your soul is all you need. Book your TravelTriangle Weekend Getaway and enjoy a break in the lap of mother nature!