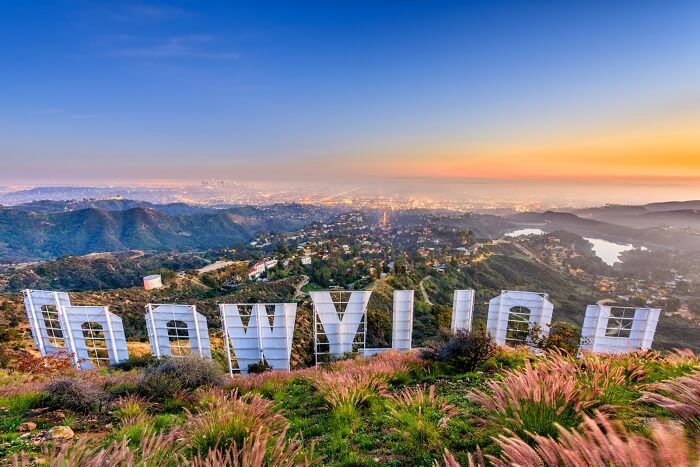 The center of Hollywood and LA Lakers, Los Angeles is one of the most famous cities in Southern California. There are so many things to do in Los Angeles that it will be hard to fit everything in your itinerary for Los Angeles sightseeing. If you are planning a trip to the 'city of angels', here are a selected few things you mustn't return without experiencing!
Best Things To Do In LA
Here are our top picks:
1. Walk along the famous Hollywood Walk of Fame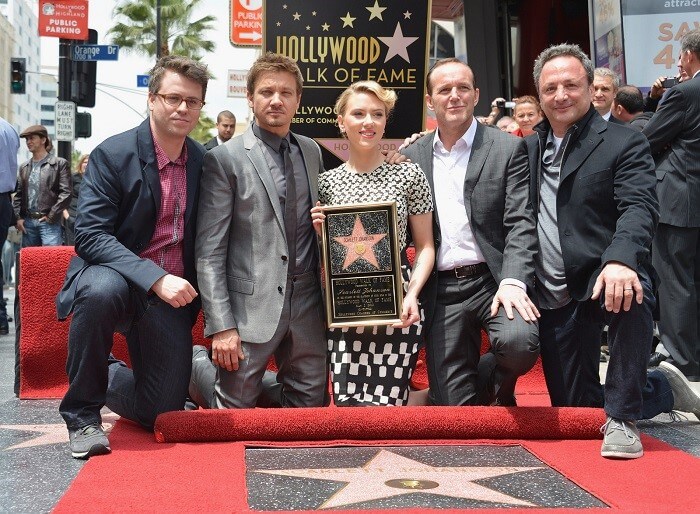 Suggested Read: 15 Most Romantic Places To Visit In Los Angeles: Romanticize, Relish, And Revisit!
If you are wondering what to do in Los Angeles, The Hollywood Walk of Fame would have surely crossed your mind. It is one of the premier attractions in the city and approximately 25 ceremonies are broadcasted annually for fans. Moreover, you will not be charged to come and see the walk and you can look at a new star being installed if you are fortunate enough!
2. Ride a rollercoaster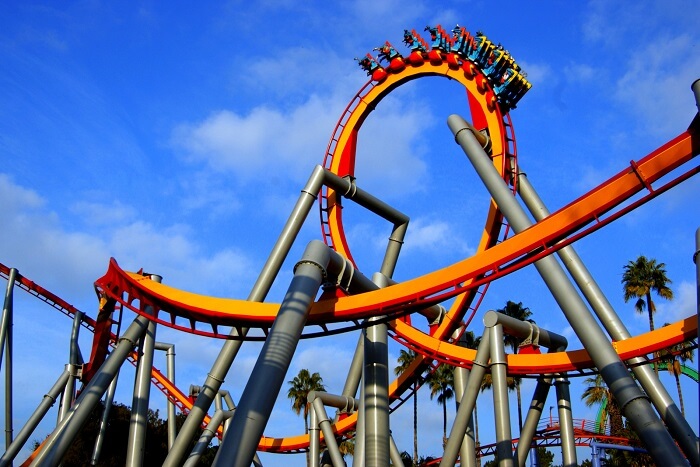 No trip to Los Angeles is complete without a visit to one of the epic theme parks in the city. You can take a trip to Disneyland or Universal Studios and make it the memorable experience for your family. It is one of the best things to do in Los Angeles with kids. Space Mountain and Thunder Mountain Railroad are two highly recommended rides one must experience here.
3. Attend a film festival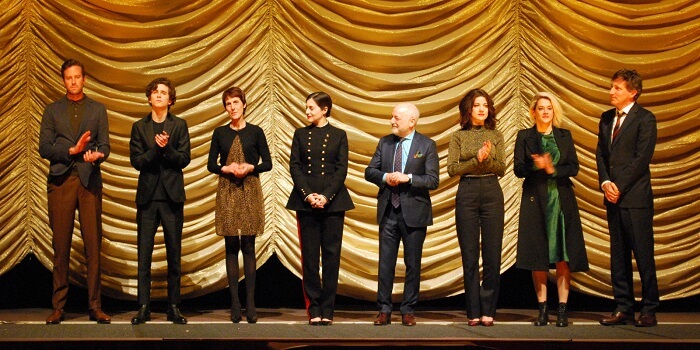 Suggested Read: 10 Best Hotels In Los Angeles That'll Take Your Breath Away
It wouldn't be justified if you visit the movie capital of the world without attending a film festival. One of the best things to do in Los Angeles is to visit a film festival and experience the Hollywood glamour first hand. You can head to Grauman's Chinese Theatre or the Egyptian Theatre and enjoy the brilliant architecture as well as atmosphere, outside of a festival too.
4. Sunbathe at the beach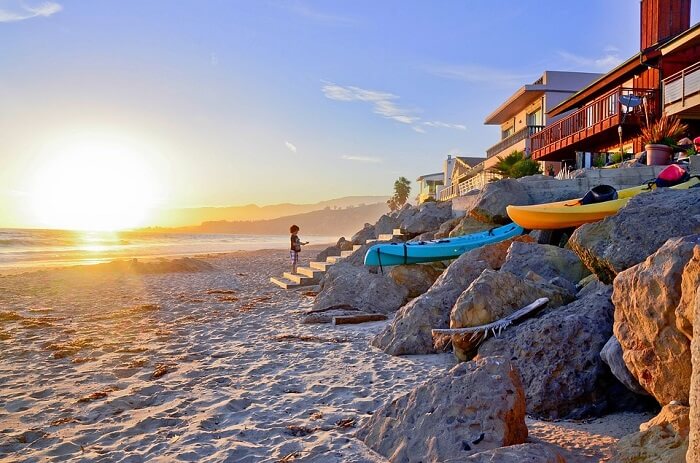 Image Source
One of the top things to do in Los Angeles is to literally do nothing and relax at the beach! The city is home to some magnificent beaches with golden sand and the right amount of sunshine for a gorgeous tan! Chill on a sunbed or take a dip in the crystal clear waters for an enjoyable experience.
5. Head to the Original Farmers Market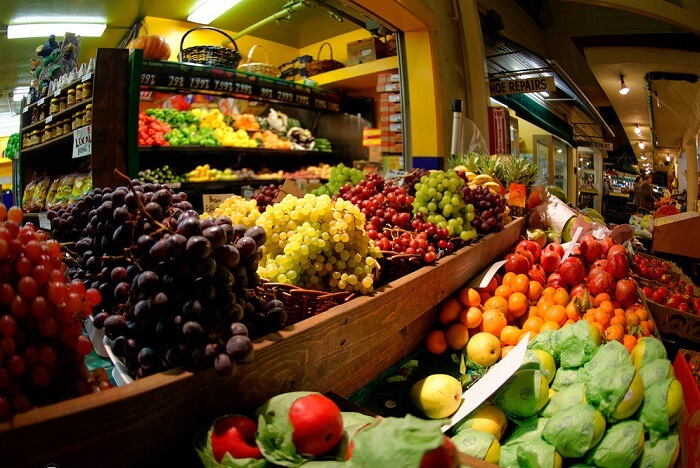 Suggested Read: Hollywood Honeymoon: 10 Movie Locations That Will Sweep You Off Your Feet At First Sight!
If you are a food lover, you absolutely cannot miss this! Eating new things at the Original Farmers Market is one of the most interesting things to do in Los Angeles. There is so much to eat here, from classic American food to other treats from around the world. There is a bakery for your favourite poodles too! Head over to the junction of 3rd and Fairfax Avenue and savour everything that you can stuff your mouth with at this market.
6. Dance at L.A.Live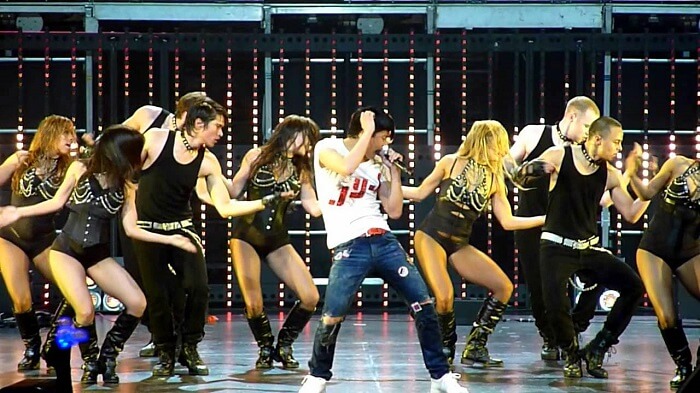 Image Source
The inhabitants of LA love to party and have a fabulous time! If you are thinking of the things to do in Los Angeles this weekend, plan a night at L.A. Live which is one of the most famous nighttime hotspots in the city. You can choose what you want to do from the live entertainment spots, a 14-screen cinema, the Grammy Museum or more than 20 restaurants. Dancing at L.A. Live is one of the most fun things to do in Los Angeles.
7. Catch a baseball game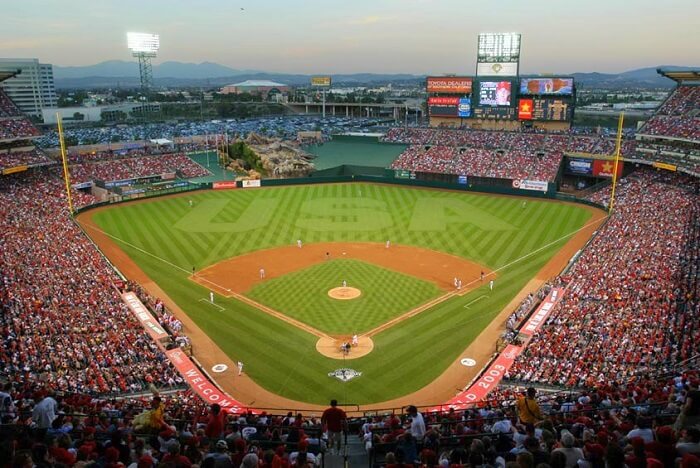 Suggested Read: India To US @ Just INR 13,500? It's Raining Cheap Flights!
Baseball and America go hand in hand. The Dodger stadium, located in Los Angeles is the home ground of the L.A. Dodgers, a Major League Baseball team. This stadium is the biggest one in America and is definitely worth a visit. It was established as early as 1962, and is one of the oldest stadiums of the country. Head to the park and experience one of the top things to do in Los Angeles.
8. Ride the Ferris Wheel at Santa Monica Pier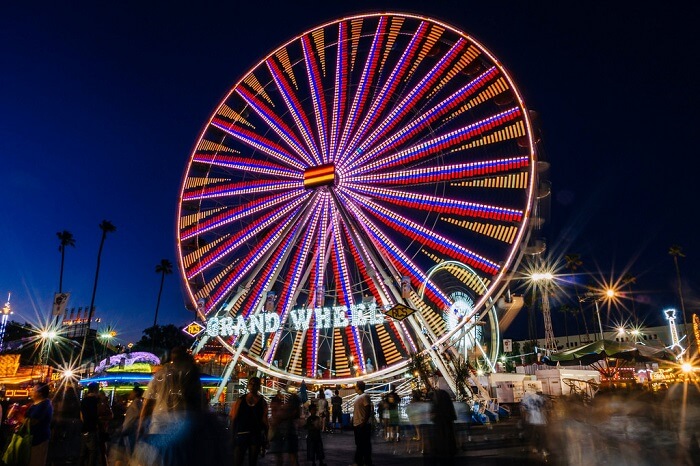 Image Source
Two-mile long, Santa Monica beach is among the best beaches in Southern California. The Santa Monica Pier was opened in 1909, and one of the best things to do in Los Angeles for a family is to head to the Pier and ride the Ferris wheel. It is the only Ferris Wheel in the world to be powered by solar energy and gives spectacular birds-eye views of the coast. The Pier also houses the Pacific Amusement Park, Heal the Bay Aquarium and a 1922 Carousel, the other fun things to do in LA.
9. Spot a few celebrities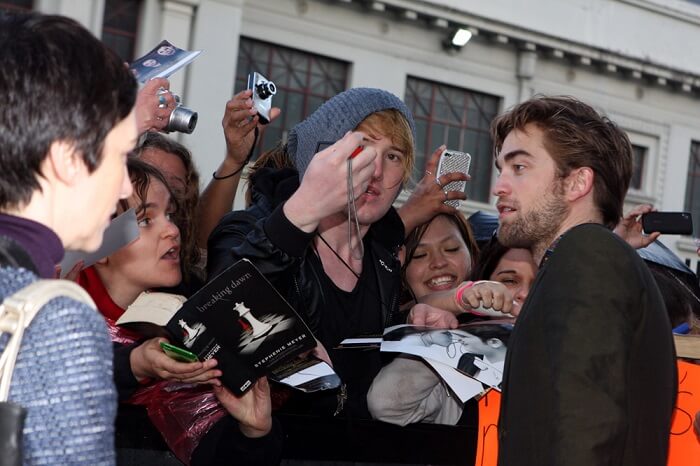 Suggested Read: 10 Hollywood Hotels Where You Cannot Help But Feel Like A Celebrity!
Los Angeles is home to many popular Hollywood celebs. You should always keep your eyes open and be on the lookout for a famous movie star. Make sure to pack your autograph book in your baggage before visiting LA. You can also hire a tour guide to go around and look at houses of famous celebrities and gaze in open-mouthed wonder at the lavish residences. The tour is a fun thing to do that will let you sight the Rodeo Drive, Beverly Hills, and the popular Hollywood sign.
10. Shop till you drop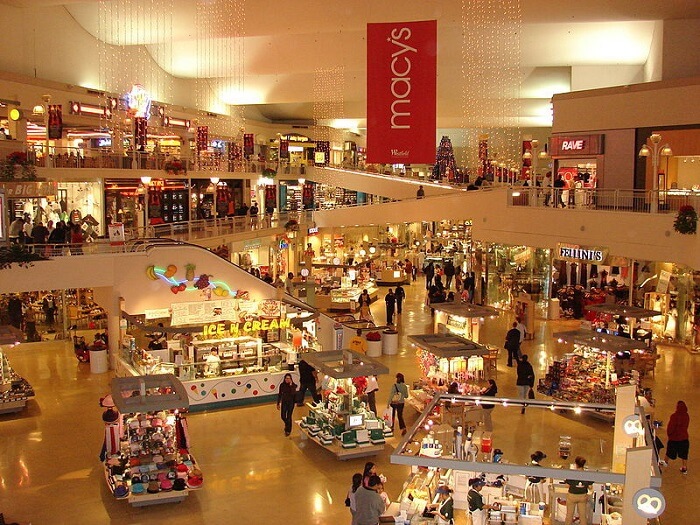 Image Source
If you are thinking what to do in Los Angeles, you need to experience the bliss of shopping in LA. Shopaholics will love this heaven of retail with its famous centers such as The Grove or Santa Monica Place. If luxury shopping is your thing, then the Citadel Outlets or the famous Rodeo Drive in Beverly Hills are where you should go.
Further Read: The Museum Of Selfies In Los Angeles Will Change The Way You Look At Selfies Forever
These are only a few of the many wonderful things to do in Los Angeles! There are many more places to visit and activities to do in this happening city. Know of any more things to do here? Pop them in the comments below.
Comments
comments