With exquisite islands, lush tropical rainforests, and mouthwatering local delicacies, Malaysia's natural and cultural beauty draws a large number of tourists from far and wide. George Town, the capital city of Penang, is one of the oldest cities in Malaysia and has been inscribed as a UNESCO World Heritage Site since 2008. If these facts don't make you want to get on a flight to Malaysia, we don't know what will. A lot of confusion prevails about the types of Malaysia visa for Indians along with the cost, procedure and the documents required to apply for the visa. Through this blog, we hope to address these queries.
Where To Get Malaysia Visa For Indians
There are two ways to apply for a Malaysia visa for Indians, either manually through the consulate or through online application. If you choose to apply for a Malaysia tourist visa manually, you have to visit the one-stop centre established by the Malaysian government:
1. Manual application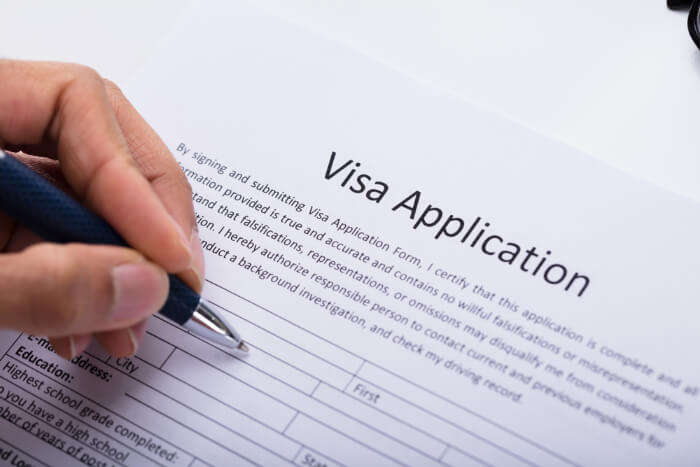 To get a Malaysia visa for indian citizens, you need to visit the one-stop centre (OSC) closest to you. These centres are present in select cities in India, namely, Delhi, Chennai and Mumbai. Then, you need to pay a fee to get the visa application form. After filling up the form you need to stand in long queues to submit the form and other documents. Pay the OSC service charge and visa processing fee through a DD. After the visa has been approved collect it at the counter. You will get your visa after 4-5 working days.
Visa fee: INR 4720/-
Must Read: Malaysian Cuisine: 10 Delicacies Which Will Let You Taste The Authentic Flavors Of Malaysia!
2. eVisa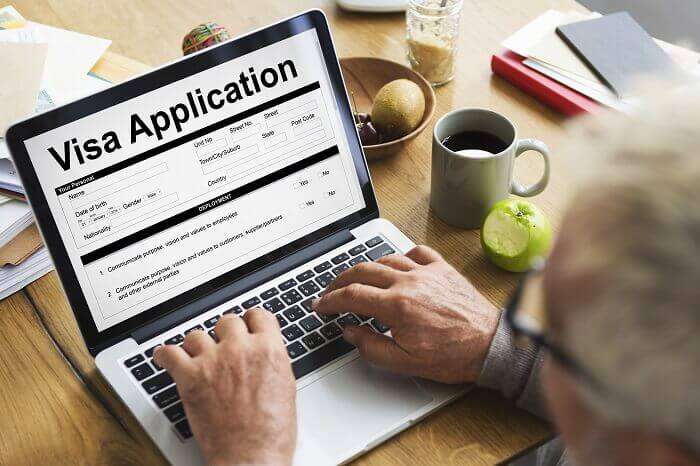 A better method of obtaining a Malaysia visa for Indians would be applying for an eVisa. A Malaysia e visa for Indians has been available since 2017. You can apply for a social visit or a tourist visa online. If you apply for an eVisa, you will be saving money as there is no need to pay OSC fee/service charge. We've listed the three types of eVisas below:
Single Entry Visa
Multiple Entry Visa
eNTRI Visa
Suggested Read: 11 Indian Restaurants In Malaysia For An Excellent Gastronomic Experience
4 Types Of Malaysia Visa For Indians
The types of Malaysia visa for Indians that you are eligible for will vary with your requisites. You can apply for any of the 4 Malaysia visa:
1. Single Entry Visa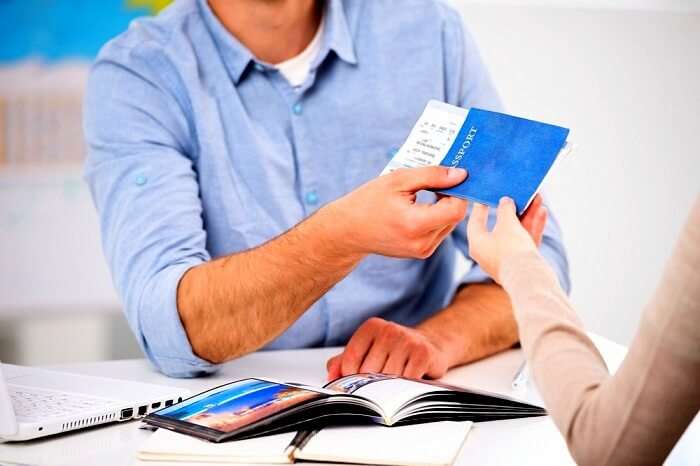 A single entry visa grants you permission to visit Malaysia for 30 days. This time period is not extendable. If you depart Malaysia while the visa is still valid, you will still not be able to return to Malaysia. Since the visa will be viable only for a one-time entry, if you wish to re-enter Malaysia you need to apply for a new visa.
Visa fee: INR 2750/-
Total days of stay: 30 days
Suggested Read: Shopping In Georgetown Penang: 7 Best Places To Buy The Best Of Everything in Malaysia
2. Multiple Entry Visa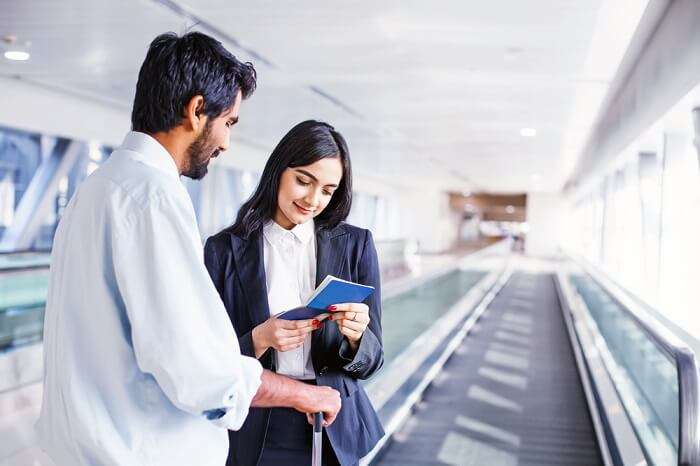 Multiple entry visa offers you the convenience of departing and returning to Malaysia several times within the period of visa validity. This visa can be valid for a duration of 30 days to 6 months. Get your Malaysia visa for Indians almost instantaneously by applying online. Ideal for Indians who need a Malaysia visa on short notice, applying for it online is a saving grace.
Visa fee: INR 3100/-
Total days of stay: 30 days
Suggested Read: Loagan Bunut National Park Guide: Explore The Realms Of Malaysian Wildlife
3. eNTRI Visa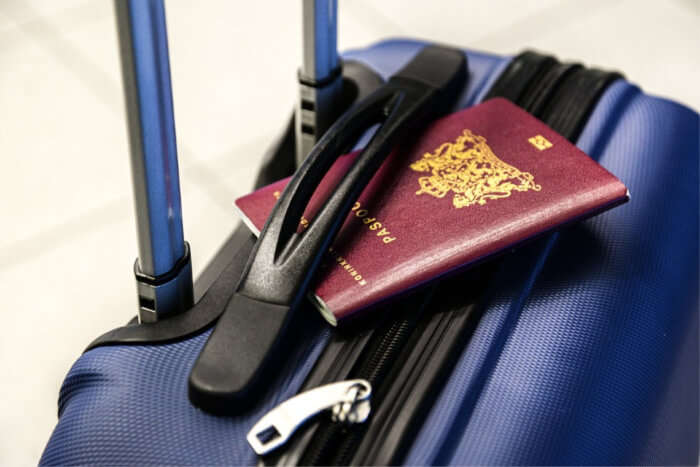 Short for Electronic Travel Registration and Information, this type of Malaysia tourist visa for Indians is perfect if you're planning a short stay. It is valid for 15 days and available exclusively to Indian citizens. An eNTRI visa will cost you less than a single-entry visa. It is worth applying for eNTRI rather than regular eVisa if your trip to Malaysia is a short one. Like an eVisa, an eNTRI visa is also a good option for Indian tourists who wish to enter Malaysia from other countries (Thailand, Singapore, Brunei) rather than Malaysia.
Visa fee: INR 1750/-
Total days of stay: 15 days
Suggested Read: Crocker Range National Park: A Guide To Explore The Diverse Ecosystem Of This Malaysian Paradise!
4. Visa On Arrival

If you are an Indian citizen looking to enter Malaysia and then apply for a visa on arrival, you can only do if your entry is from Indonesia, Singapore or Thailand. You must also hold a valid visa for either of these countries. Apart from this, you need to show confirmed flight tickets and hotel bookings at the immigration counter. The Malaysia visa on arrival is valid only for a period of 7 days.
Visa fee: INR 6977/-
Total days of stay: 7 days
Suggested Read: Hiking In Malaysia: 10 Best Places That'll Add More Thrill & Adventure To Your Experience
Documents Required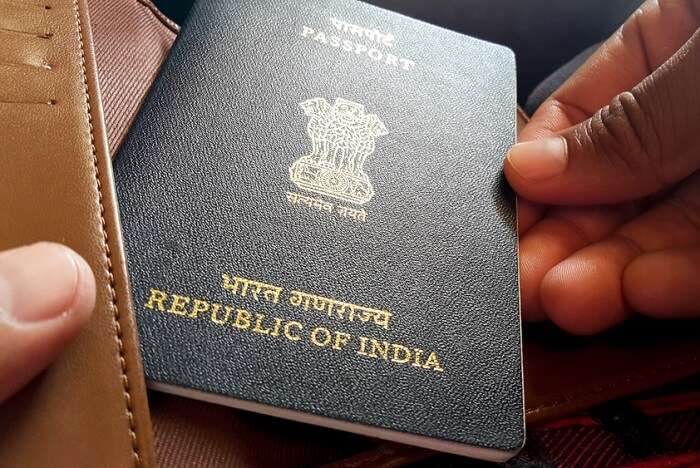 When applying for a Malaysia visa for Indians in advance, you will have to submit some required documents as part of the application process, Please note that all of the required documentation listed below in the checklist is mandatory for all applicants:
A passport with 6 months remaining validity from the time of departure. There should also be at least 2 unused pages in it for exit and entry stamps.
One completed application form for a Malaysia visa.
One passport sized photo of 35X 50 mm.
Visa fee payable to the one-stop centre established by the Malaysian government.
Further Read: Top 7 Museums In Malaysia That Are Sure To Leave You Enchanted!
You should ideally obtain a Malaysia visa for Indians before you book your accommodation in the country and your flight tickets. Malaysia is known for it concrete jungle of big cities and skyscrapers. It is the best of both worlds that will give you the peace and tranquility you long for. Book your trip to Malaysia with TravelTriangle to avail exciting deals and discounts.
Frequently Asked Questions About Malaysia Visa For Indians
What are the types of visas available for Indians to visit Malaysia?
There are four types of visa that you can apply for if you are an Indian who is visiting Malaysia. – You can opt for Malaysia eNTRI visa. This visa can be applied for if you are planning a 15 days visit to the gorgeous Malaysia as a Tourist. – You can apply for the 30 days Single entry Malaysia eVISA as this visa will let you live in Malaysia for 30 days giving you the access to enter the country one time. – You can opt for the Malaysia 30 days Multiple entry eVISA, this visa will give you the 30 day stay in Malaysia and you can enter Malaysia multiple times in the time duration after obtaining this visa. – Malaysia 1 year Multiple Entry eVISA, this visa will provide you with 30 days stay, you can enter the country multiple times during this time in the time span.
What is the range of fees for visiting Malaysia?
The fees can range from 1590 INR to 7790 INR depending on the visa you opt for.
What are the requirements for a Malaysia visa on arrival for Indians?
The Indian passport holders can even get a Malaysia visa on arrival if 1. They already have a visa for Indonesia, Singapore or Thailand. 2. They have a return ticket to India. 3. They have at least 1000 USD to show as proof for their stay while being in Malaysia.
What if I stay in Malaysia more than the days I am allowed as per the visa?
You can stay in Malaysia for upto 30 days on Visa, if you overstay, you are subjected to a fine by Malaysian authorities, also your next entry to Malaysia can be denied till a particular time period.
---
Looking To Book An International Holiday?
Book memorable holidays on TravelTriangle with 650+ verified travel agents for 65+ domestic and international destinations.
---
People Also Read:
Bali Visa For Indians Malaysia Visa For Indians Cambodia Visa For Indians