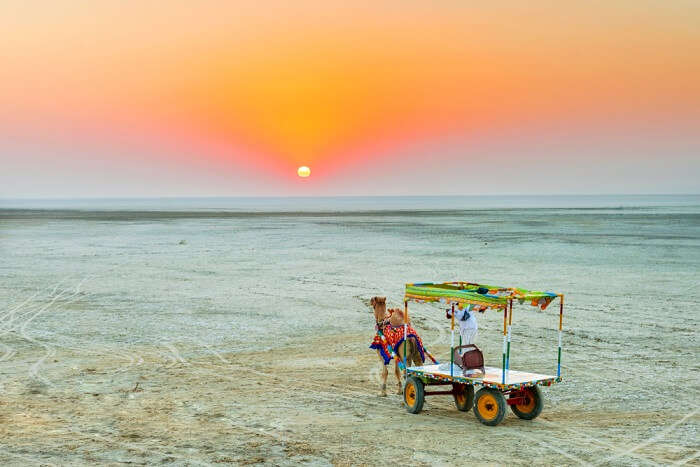 Unlike most tourist places in the country, Kutch is where you'll find some of the extravagant and grand structures taking you down the ancient road of history. But there's more to this place. While you're thinking about visiting this charming land in Gujarat for a fun packed holiday, make sure you know about the top places to visit during monsoon in Kutch to add more scenic vibes in your vacation!
The fact that Kutch's desert filled with white salt sheet like view is famous worldwide is not the only contributing factor to its popularity. Festivals like the Rann Utsav of Kutch also set the benchmark quite high for those pondering upon their plans for their next vacay! Scroll down to know what awaits you here!
Weather In Kutch During Monsoon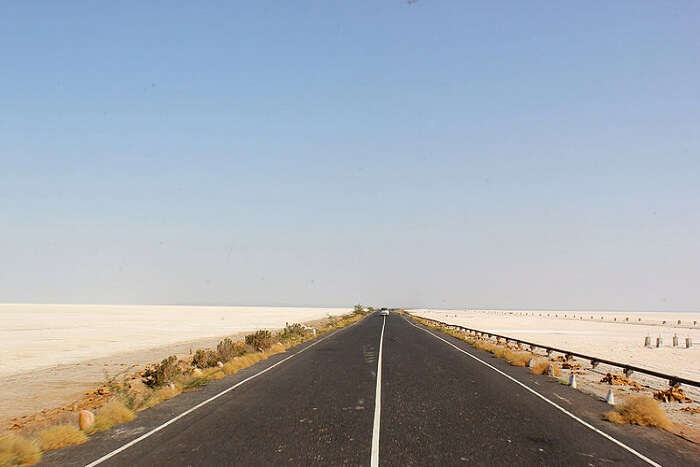 Around the time of June end, Kutch witnesses its monsoon season which lasts upto September on an average. While there's very less rainfall at this time, some of the places are quite pleasant to visit when it comes to the weather. A calming relief from the hot summer season, an ideal time to visit this place is during monsoon.
10 Best Places To Visit During Monsoon In Kutch 2022
For a better experience while you're out and about in the gorgeous land of Kutch in Gujarat, don't miss out on the top picks for your vacation. Check this out!
1. Kutch Museum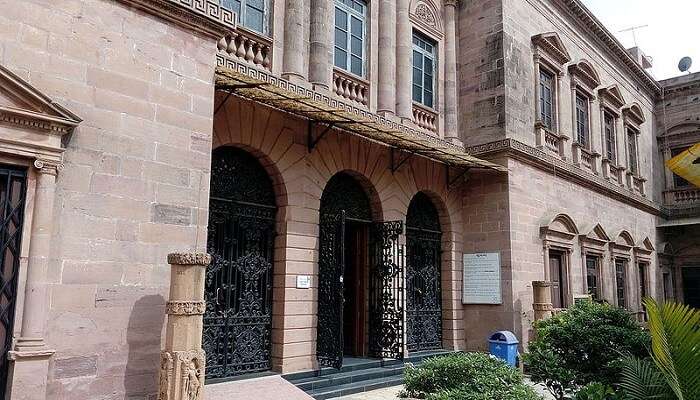 Kutch Museum is a good choice to begin with your holiday in Kutch in monsoon. Storing ancient marvels within, the Kutch Museum is known to be one of the oldest museums in Gujarat. This place not only has a wide collection of the Kutchi scripts which are said to have been extinct, but also some of the ancient coins that were used in Gujarat decades ago. You can also spot some tribal artifacts here amongst other preserved objects such as paintings, embroidery, musical instruments, and sculptures.
Location: Opposite hmisar lake, Ghanshyam Nagar, Bhuj, Gujarat 370001
Must Read: 10 Best Places To Visit In Gujarat In Summer For An Enthralling Holiday
2. Great Rann Of Kutch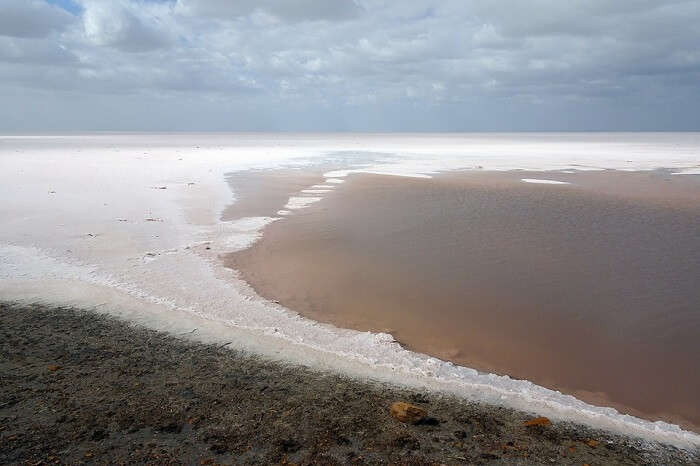 This is an important place on your bucket list while visiting Kutch during the monsoon. A combination of vast marshes of salts giving a completely unique touch to the concept of a desert is the region of Great Rann of Kutch in Gujarat. People from all over the world visit this site just to take a glance at this charming beauty. Whether it is a sunset view or a moonlit night, this place is nothing less than a treat to your eyes. Also, featuring in several Indian films like Magadheera, Ramleela and Refugee, this place has gained much popularity over a period of time.
3. Kutch Bustard Sanctuary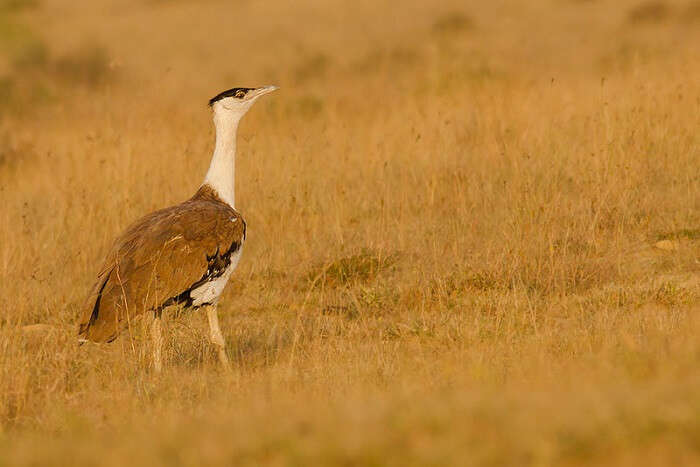 Image Source
Famous amongst the locals by the name of Lala Prajan Sanctuary, the Kutch Bustard Sanctuary primarily aims at protecting and conserving the Great Indian Bustard. If you're lucky enough, you can also spot some other main species like quail, shrikes, Imperial Eagle, Indian Sandgrouse, and sandpipers. In the category of wild animals, you can get to watch some spiny tailed lizard, mongoose, blue bull, fox, jackal and wolf. Don't forget to carry your binoculars while you're here.
Location: Nalia Taluka, Bhuj, Kutch, Gujarat
Suggested Read: 10 Exciting Things To Do In Saputara To Make Your Gujarat Getaway More Fun!
4. Mandvi Beach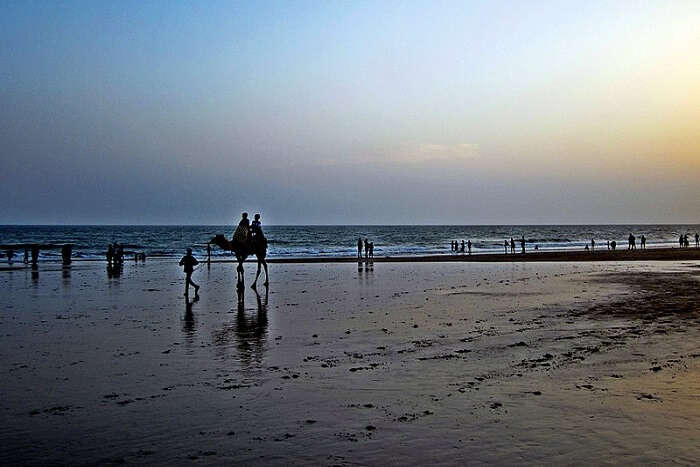 With a peaceful getaway from the bustling city life, Mandvi beach is very popular amongst the locals to unwind and relax with their family. In some way, this beach can be considered as one having a secluded serenity vibe and a clean water for you to swim around. Stroll around the beach with your partner for a soothing beach walk or opt for a fun camel ride- choice is entirely yours. You can also do some yoga to gather up more energy and vitalise your senses at this amazing beach.
Location: Vijay Vilas Palace Estate, Near Mandvi Airstrip, Mandvi 370465, Gujarat
5. Hamirsar Lake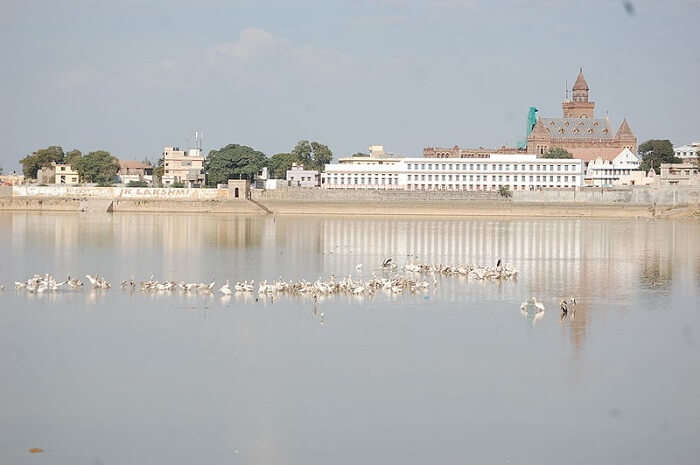 Located at the centre of Bhuj town, Hamirsar lake is the charm of this place. Varying water levels depending upon the time of the year, make this a must-visit site for all kinds of travelers throughout the year. Despite the earthquake in the year 2001 when this lake was in shambles, it was again revived by a manual process that was finally completed in the year 2003. During the summer season, when Kutch is ideally dry and arid, this lake provides a soothing relief to all the locals.
Location: Near Mahadev Gate, Bhuj, Gujarat
Suggested Read: 52 Intriguing Tourist Places In Ahmedabad For Your Next Gujarat Getaway
6. Prag Mahal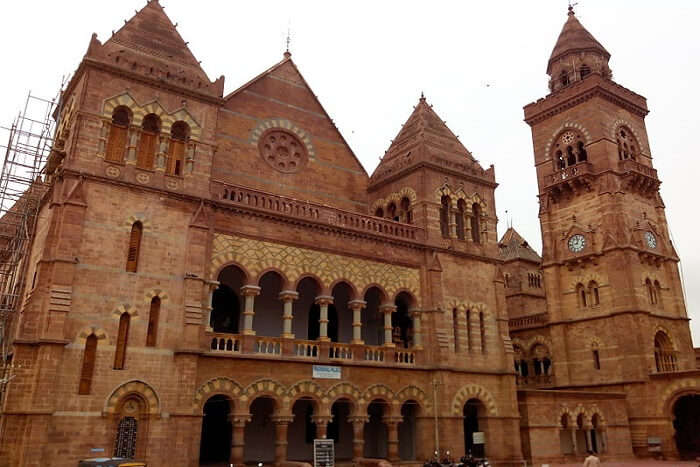 Image Source
Situated on the borders of Bhuj, Prag Mahal was built around the time British folk were ruling the country. Considered as one of the most beautiful architectural wonders of India, this structure boasts Gothic style designs in windows and Corinthian pillars dotted alongside the structure. You can watch some greatly detailed artwork on the walls along with a splendid jaali work on the jharokhas that mark the originality of this region. This is yet another place to be featured in Bollywood movie like, Hum Dil De Chuke Sanam, Lagaan and some Gujarati movies too!
Location: Darbar Gadh Road, Old Dhatia Falia, Bhuj, Gujarat 370001
7. Dholavira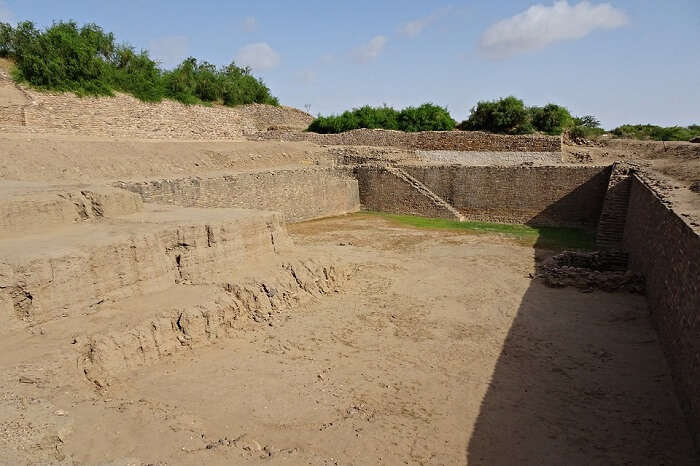 The marvellous structure left behind by those inhabitants of Indus Valley Civilization 4500 years ago, have made this place even more intriguing not only for history buffs but also for other travelers who wish to find out more about the lifestyle of our ancestors. There are also other historical and architectural sites present in this quaint little town making it a popular place to be visited by archeologists as well. What's more is that you can also visit the famous Kutch Desert Wildlife Sanctuary nearby.
Location: Khadirbet, Kutch District, India
Suggested Read: 17 Famous Festivals In Gujarat To Celebrate In 2022 With Joyous Fervor
8. Markets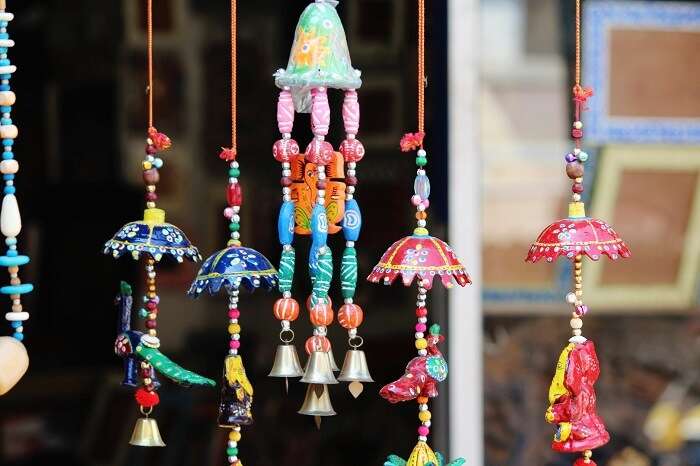 Kutch is not just a sheet of gorgeous white salt marshlands, the famous handicrafts belonging to the region are also famous amongst the masses. If you didn't know before, well, almost around 11,000 women from 65,000 villages are engaged in the process of creating these stunning handwork designs for the customers. You can choose to buy from a wide range of products like sarees, jackets, carpets, bed sheets amongst other things. A perfect site for shopaholics, this place can prove to be more than just a serene getaway for you!
9. Narayan Sarovar Sanctuary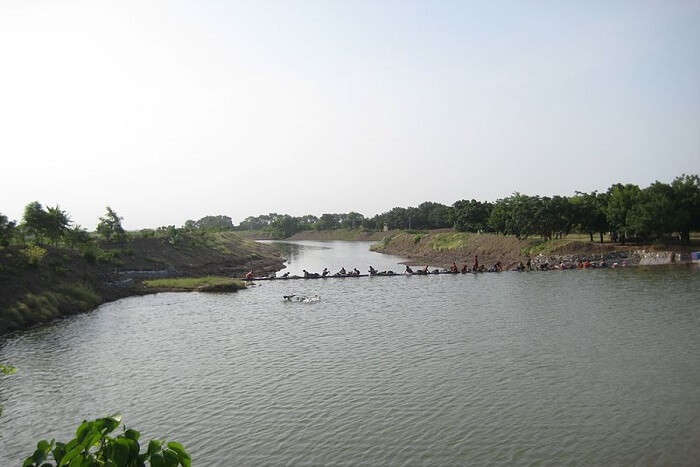 A beautiful lake consisting of a lush paradise of flora and fauna abode welcomes you to Kutch. Narayan Sarovar Sanctuary is one of the best places to visit if you wish to explore more of the serene wildlife in this land. Comprising of animals like desert foxes, wildcats, Indian wolf and wild boar, this place offers a tranquil escapade for all travelers. You can also spot birds such as black partridge, lesser florican, houbara bustard and waterfowl. A perfect blend of this fauna will find you gazing at the several varieties of plants like babul and gorad too.
Suggested Read: 51 Incomparable Places To Visit In Gujarat For A Memorable Trip In 2022
10. Mata No Madh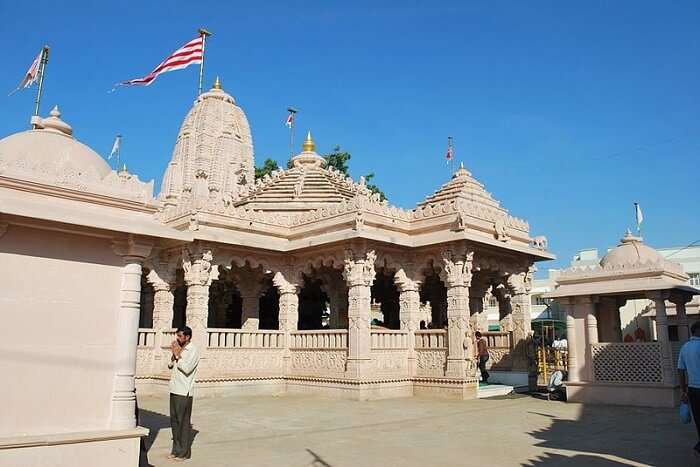 A stunning work of architecture with various intricately detailed carvings can be found at Mata No Madh in Kutch. While the number of pilgrims is always high at this place, the calm and peaceful atmosphere is worth visiting this place for. Known to be dedicated to Goddess Ashapura, this temple is located at a distance of 138 kilometres from Bhuj. Despite the two earthquakes that led to the demolition of this temple, this structure was constructed once again by Sunderji Saudagar.
Location: Akshayraj Building, Ground Floor, Near Jubilee Circle, Bankers Colony, Bhuj – 370001, Kutch. Gujarat
Further Read: 17 Historical Places In Gujarat That Uncover A Legendary Past
Not just the renowned architectural structures but the mere simplicity that lingers in the air in Kutch is what makes it stand apart from the other places in Gujarat. Monsoon is surely a good time to explore this place at its best and some of the above mentioned places will surely offer you relief from the heat in the season. So, what are you waiting for? Plan a trip to Gujarat for a unique holiday experience this summer with your loved ones!
Frequently Asked Questions About Monsoon In Kutch
How is Rann of Kutch in monsoon?
During monsoon, the Rann of Kutch which is a white desert gets filled with water. If not completely, the place becomes muddy and wet. The scene is very different from the usual white desert-scape.
---
People Also Search