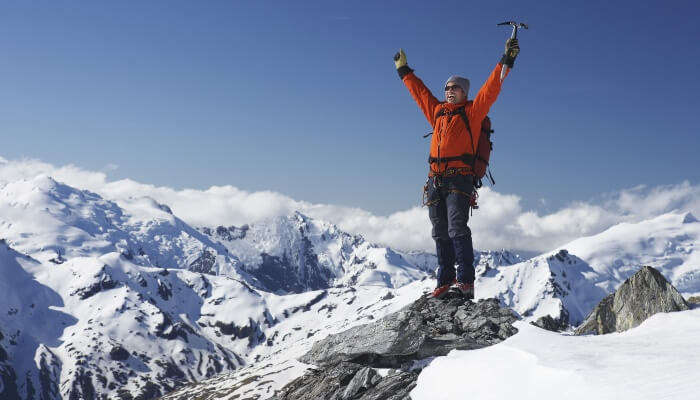 As Paulo Coehlo puts it "The way up to the top of the mountain is always longer than you think. Don't fool yourself, the moment will arrive when what seemed so near is still very far." and that is exactly how you will feel while mountaineering in New Zealand. With beautiful coastlines and the magnificent landscapes, New Zealand is gaining popularity with every passing day. Tourists from all over the world get accumulated here for a perfect vacation. New Zealand is blessed by Mother Nature with numerous natural wonders like the captivating beaches, green rainforest, and the massive volcanoes. It is also a land of the mountains, hence you can satisfy your thrilling adventure quench by taking part in mountaineering. There are great opportunities to experience the perfect wilderness on the distant peaks of the mountains and secluded valleys.
Best Time For Mountaineering In New Zealand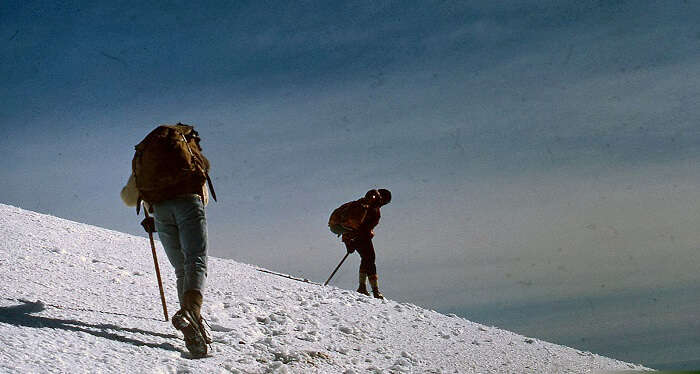 Mountaineering in New Zealand is considered a pleasurable experience due to the brilliant weather conditions of the place. The best time for climbing is October – May. At this time the weather is mild and you are all pumped up to climb. The cool temperature during this time doesn't make you tired easily.
6 Top Spots For Mountaineering In New Zealand
If mountaineering has been on your bucket list for a very long time, then just go for it when in New Zealand. The list below consists of the names of the spots which are favorable for a memorable mountaineering episode.
1. Mt Aspiring
2. Aoraki Mt. Cook
3. The Darran Mountains
4. Arthur's Pass
5. Central Otago
6. Mount Tasman
1. Mt Aspiring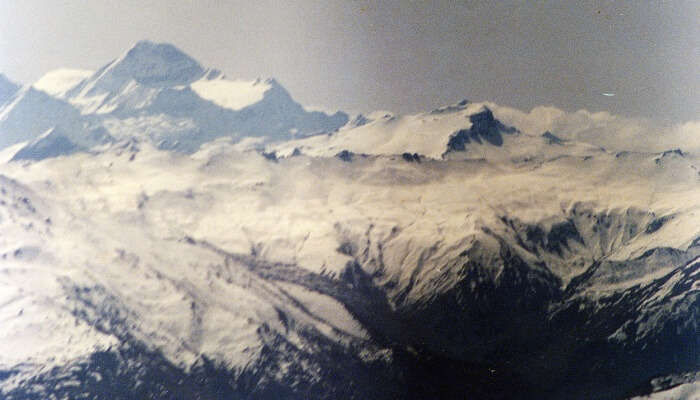 This beautiful mountain has become a highlight for mountaineering in New Zealand. The charm of the snow-capped peak makes it a premier climbing destination and is achievable without much prior experience of mountaineering. You have to traverse 3033 meters to reach the summit.
Location: South Island, New Zealand
How to reach: Located at the Fiord land National Park is easy to reach by hiring a cab or private vehicle.
Must Read: New Zealand In Winter: Know How To End 2022 On A Perfect Note With This Guide!
2. Aoraki Mt. Cook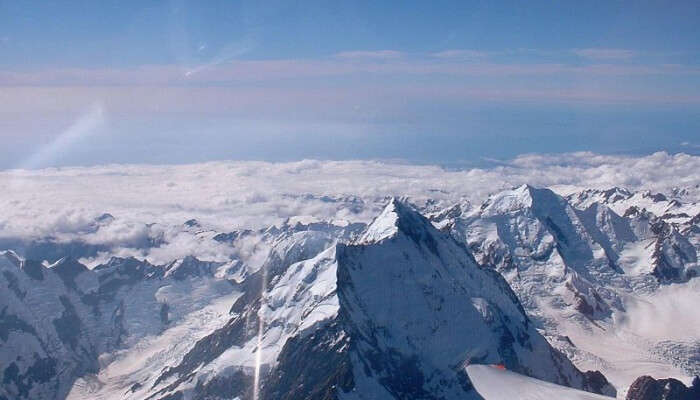 Situated at an altitude of 3724 meters, this serious mountain cannot be underestimated for its low altitude. It is regarded as more difficult than Aiguille Verte of France. There are elements of object hazard on the path to this mountain, hence mountaineering is only possible during favorable conditions.
Location: Northern end of the Kirikirikatata
How to reach: The mountain is located in the Canterbury region of New Zealand and can be computed by a cab or any other hired transport
Suggested Read: Valentine's Day In New Zealand: 12 Romantic Things To Do With Your Beloved In 2022!
3. The Darran Mountains

The highest peak of this mountain is at an altitude of 2723 meters. The mountains are remotely situated in Fiord land National Park in southern New Zealand. When you climb the snow-clad mountain you will pass by rivers of ice, unbroken forest, massive grasslands and deep lakes which create an extraordinary view for your eyes while mountaineering in New Zealand.
Location: Fiordland National Park
How to reach: You can hire a cab or any other vehicle to easily spot.
Suggested Read: Food Festivals In New Zealand 2022: To Indulge In The Country's Most Exclusive Delicacies
4. Arthur's Pass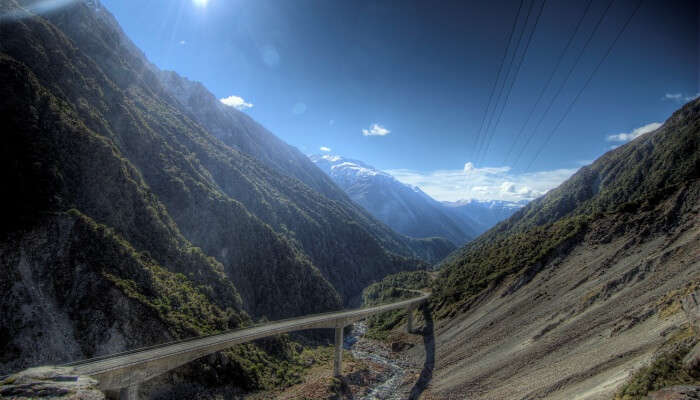 Arthur's Pass has many peaks amongst which the highest is at 2399 meters. The mountains of Arthur Pass are the most accessible in New Zealand as it is located at the main road between Christchurch and the West Coast. There are low hills as well as glaciated peaks and steep routes that you would come across while mountaineering in New Zealand here. You can choose to climb any of the peaks.
Location: Arthur's Pass National Park
How to reach: As it is at a prime location, any of the local cabs can take you there.
Suggested Read: Bungee Jumping In New Zealand: Feel The Thrill At These Places And Satiate The Adventure Junkie Inside!
5. Central Otago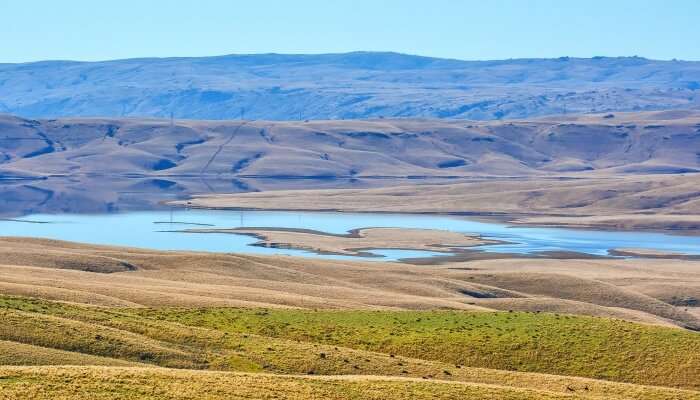 This is a special destination and is mostly favored for mountaineering in New Zealand. That is because of user-friendly areas perfect for mountaineering. The dulcet valleys form a beautiful background. When you pave move through the steep bushes and snowfields to reach the icy summit, you feel very close to nature and the adventure becomes a level more amazing.
Location: Southern half of the South Island
How to reach: Located on the south island of New Zealand is easy to commute by a cab or any rented vehicle.
Suggested Read: 10 Best Places For New Zealand Water Sports That All Adventure Junkies Must Try
6. Mount Tasman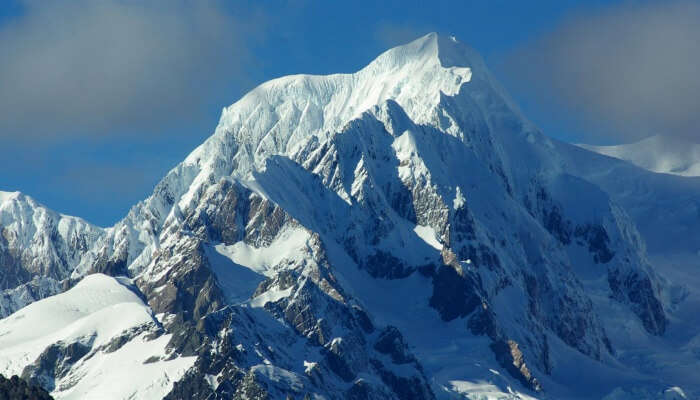 The summit of this mountain is 3497 meters, making it the second-highest mountain in New Zealand. Its beauty rises above the white and blue landscape making it one of the best mountaineering in New Zealand sites. The long icy route, steep walls, and icy ridges make the experience of mountaineering an interesting one. You are rewarded with an enchanting view once you reach the snowy summit.
Location: Southern Alps of the South Island
How to reach: You can reach the spot by a rented vehicle or cab.
Suggested Read: 19 Adventure Sports In New Zealand That Will Make The Thrillist In You Super Happy In 2022!
What To Pack For Mountaineering In New Zealand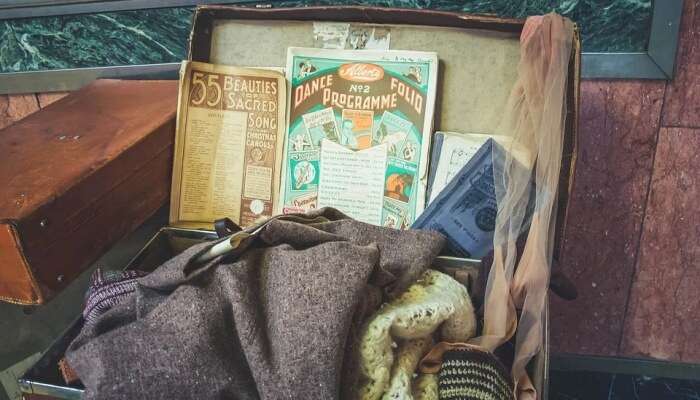 The majestic snow-capped peaks are a treat for the eyes of an adventurous person. When you are there with full preparation, you are sure to enjoy the mesmerizing view of the vast canyons. The list below would guide you on the things to carry.
Equipment: Mountaineering equipment, GPS, Compass, Sleeping pads, Tent for hilly areas
Outfit: Jackets, Woolen clothes, Gloves, Socks, Windcheaters, Boots, Nuts
Miscellaneous: Dry fruits, Chocolates, Medicines, Insulated mugs
Suggested Read: 7 Must-Try Cruises In New Zealand To Make Your Vacation Memorable
Permits For Mountaineering In New Zealand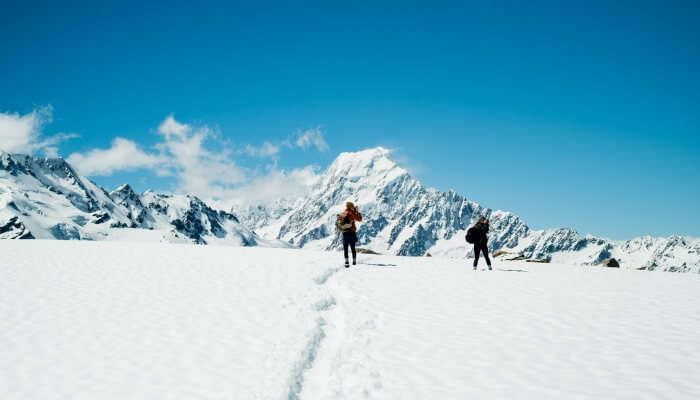 No special permissions are required if you plan on mountaineering in New Zealand. However, you should be accompanied by skilled mentors who would train and guide you throughout your expedition. They would be your prime point to contact during the emergency moments in the mountains. Follow the instructions of the guide and keep the environment clean by disposing of the waste below the snow line.
Suggested Read: 24 Famous New Zealand Tourist Attractions That One Should Visit In 2022
Tips For Mountaineering In New Zealand
When you climb the mountain, you get to witness the gorgeous scenery of New Zealand. The tranquil field, green hills, and the cascading waterways make for an unforgettable experience of your life. To make this occasion even more special, consider the following tips while mountaineering in New Zealand.
It is advisable to get a health check-up done before you start your journey to the mountains. A green signal from the doctor would make you stress-free.
Keep a note on the weather forecast from a few days before you climb the mountain. If the local weather isn't favorable, you may always postpone the trip for a couple of days.
Packing is a vital aspect before you head towards the mountains. You should carry all the essential items which you wouldn't get in high altitudes and you even cannot do without those.
Food and water are required for survival. Make sure you carry lots of food and drinking water with you.
Place the first aid kit in your bag in the very first place. It would be even better if you get some first aid training. It will help you during unforeseen emergencies.
Emergency shelter is a great way to protect yourself from the critical weather conditions of the mountains. These lightweight small shelters can be carried easily during the excursion.
Do not panic in any type of emergency. The more you panic your brain stops working and you end up doing incorrect things. Connect to the people who are there to help you and follow their advice.
Once the booking is done, buy travel insurance that will cover the unexpected misadventures on your mountain assignment.
Further Read: 14 Scrumptious New Zealand Cuisine One Must Devour On Their Trip in 2022!
Many think of mountaineering, but only a few can execute it successfully. Mental preparation is extremely necessary once you decide to climb. Only when you are confident about your health and mind you should spend some good amount of time preparing for the stuff to carry. There is no doubt that you become the evidence of the alluring scenic beauty of the mountains while climbing, however, you should be far-sighted and assertive during the journey. And that is exactly why you should undertake mountaineering in New Zealand because the place has something for everyone. Be it a pro or a beginner, they will fall in love with New Zealand, regardless. So, what are you waiting for? Plan your New Zealand trip right away and climb! Climb! Climb!
Disclaimer: TravelTriangle claims no credit for images featured on our blog site unless otherwise noted. All visual content is copyrighted to its respectful owners. We try to link back to original sources whenever possible. If you own rights to any of the images, and do not wish them to appear on TravelTriangle, please contact us and they will be promptly removed. We believe in providing proper attribution to the original author, artist or photographer.
Frequently Asked Questions About Mountaineering In New Zealand
What food should I carry to the mountain?
The food that you carry should be high on energy and lightweight. It will keep you full for a long time and easy on your gut. Energy bars, dry fruits, dark chocolates are some of the options.
Why is sunscreen important for mountaineering?
When you are on climbing expeditions, your skin is exposed to the sun for a very long duration and you tend to face sunburns which can be painful at times. A good sunscreen can protect you from harmful UV rays of the direct sun during mountaineering.
What is the tough element of climbing a mountain?
Mountain climbing is a tedious job. The main reason for mountain being tough to climb is the lack of oxygen that you experience when you climb higher altitudes. The oxygen gets thinner with elevation and it becomes difficult to breath.
Is it tough to climb up or down a mountain?
It might sound weird, but it's easier to climb a mountain than climbing down, though climbing up is more strenuous. While you climb down a mountain, you put all the body weight on your knees and legs which make it hard on you.
What are the dangers that we can expect in the mountains?
The severe weather conditions bring in hazardous times when you are in the mountains. The landslide, blizzards, falling of rocks and wildlife are some of the dangers that you can encounter.
Why do few climbers tie themselves with a rope?
Multiple climbers tethering together is a technique of rescue. Teams of five climbers tie themselves spaced equally. In case a climber begins to fall, the other members perform a self-arrest to stop the fall.
Are there any other adventure sports apart from mountaineering in New Zealand?
Yes, New Zealand is home to many thrilling outdoor activities. It includes adventure sports like skydiving, bungee jumping, Canoeing, heli-skiing, diving, and jet boating. All these would be an extra dose of adrenaline rush.
What are the symptoms of altitude sickness?
The following symptoms would help you know that you have altitude sickness and you should avoid mountaineering. 1. Less appetite 2. Nausea and fatigue 3. Dizziness 4. Headache 5. Short of breath
---