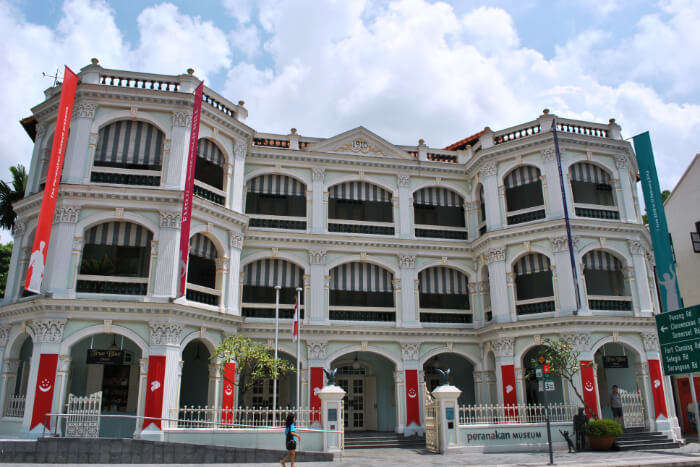 One of the most expensive countries to live in, Singapore has quite high living standards in comparison to other Asian countries. The advancement is testified by the residential areas and planning areas developed in Singapore. Each residential city has sub-zones which are then considered to be residential blocs. Since its independence from both the UK and Japan, Singapore shot up in terms of unprecedented development. East Coast and Changi regions are a testament of that development. To learn more about the history of one of the most diverse countries in the world, you must visit these museums in East Coast. When in the area or when hitting the beach, you only have to take a short detour to get learn more about the country
Museums In East Coast
You only need to visit Singapore once to realize the development it has seen in the past decades. While it may be a testament to the determination of the government, it is also a tribute to the spirit of the people living there. What better way to see that spirit than at museums? Check out the following.
1. Learn The Sports History Of Singapore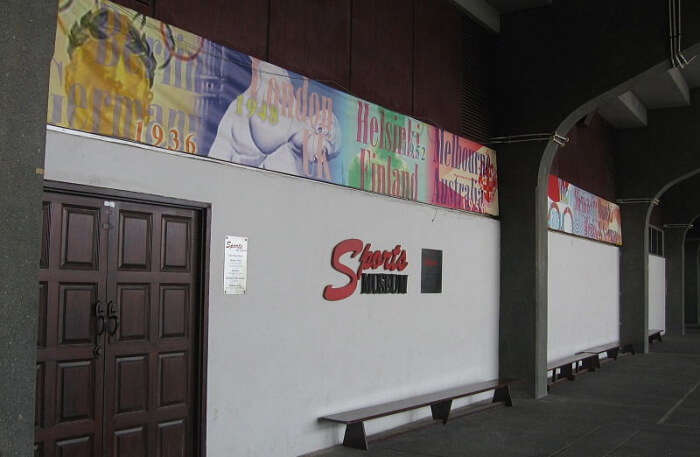 Image Source
If you ever come to Kallang, make sure you get to know more about the sporting history of Singapore, as Kallang is its birthplace. It shelters a Singapore sports museum where you can head over to know about the lives of sports heroes like Ang Peng Siong and footballer Fandi Ahmad, who have been felicitated with the Hall of Fame in the past.
You get to see the artifacts of old Malaysia Cup tickets and Ang's swimming trunks. You can also participate in the interactive displays and watch old footage of matches. So, whenever you come to Kallang, make sure that you visit the sport museum because this is exactly what Kallang is known for- its rich sports culture!
12 Things To Do In Kallang For A One Of A Kind Singapore Tour
2. The Intan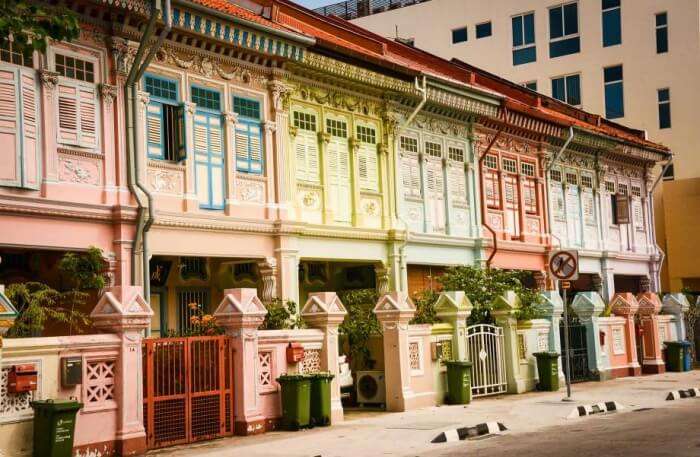 For its Intan Signature Tea Experience, it won the Singapore Tourism Award for best tour experience in 2016. The Intan (meaning 'rose-cut diamond') is also Singapore's smallest museum and offers a glimpse into the local Peranakan culture- a result of Chinese immigrants marrying locals from the Malayan straits.
Owned by Mr. Alvin Yapp, it is nothing like your usual museum, as it was privately owned and used to be his home. It has put up for display a wide array of antiques that offer an exclusively wholesome and unique glimpse into Peranakan culture.
Address: 69 Joo Chiat Terrace, Singapore 427231
Contact: +65 6440 1148
12 Places To Visit In Geylang In 2022 That Will Steal Your Heart
3. Changi Chapel And Museum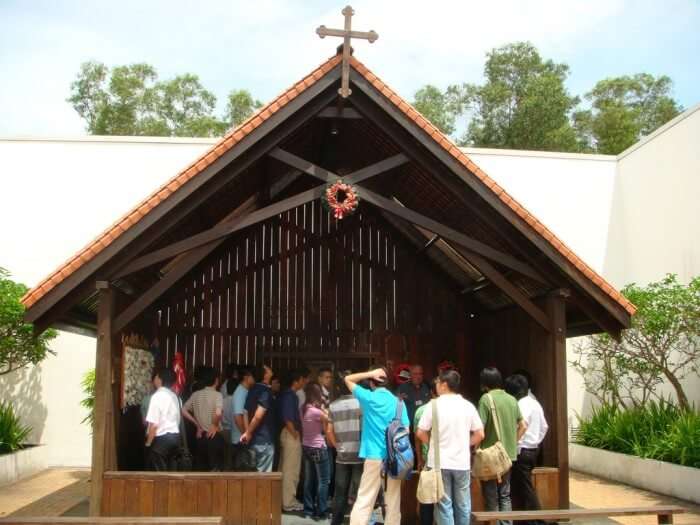 A tourist attraction in Singapore for the history lovers, Changi Museum displays letters, photographs, and drawings of the 50,000 civilians and soldiers in Changi Prison during the World War II. The chapel in the courtyard is an exact replica of the type of chapels built during World War II.
Location: 1000 Upper Changi Rd N, Singapore 507707
Opening hours: 9:30 am 5 pm
Entry fee: In-house tours – S$12 for adults, S$8 for children; Audio tours – S$8 for adults, S$4 for children
Visit the website for more information on the museum.
54 Remarkable Places To Visit In Singapore In 2022 Where A Wandering Heart Finds Peace
4. Asian Civilizations Museum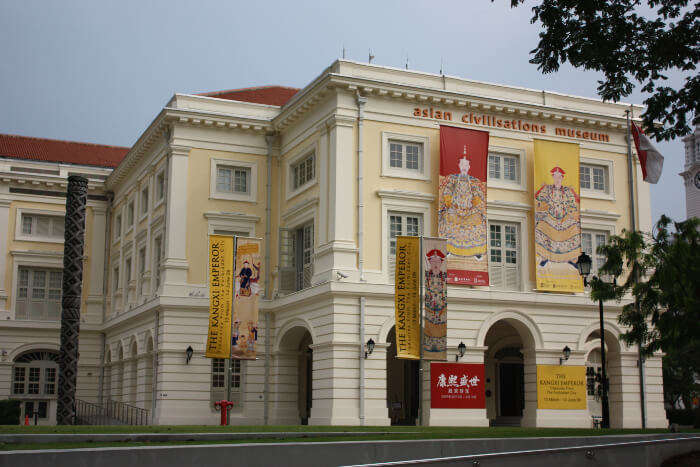 Experience and see all about the Asian heritage at large and especially everything which Singaporean heritage has to offer. The museum offers a stunning blend of unique customs of various countries like India, China, and other South East Asian places. The architecture of this place is in a neoclassical style which was seen during the colonial period in Singapore. The museum aims to show the various art forms in existence along with the language and other creative ideas which are a stable of various religions. Guided tours are available for an hour each. If you get hungry or feel tired over traversing this huge place there is an in-house eatery which serves perfect Singaporean cuisine and you can enjoy your breakfast and lunch in here.
Location: The Historic Empress Place Building.
Hours Open: 10:00 to 19:00 from Saturday to Thursday; Fridays- 10 am to 9 pm
Admission: Depends upon the tour taken.
25 Free Things To Do In Singapore In 2022 We Bet You Didn't Know About
5. Peranakan Museum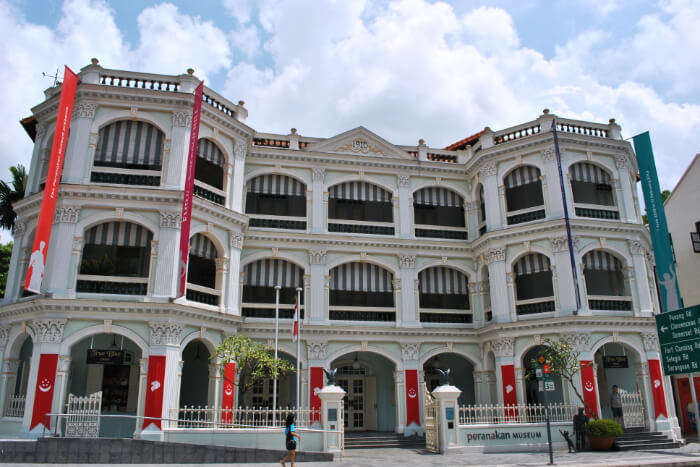 Peranakan Culture is actually one of the major South Asian hybrid communities. It consists of three cultures; namely Malay, Chinese and Indian. This museum houses some of the largest collection of this bygone hybrid of heritage and culture. Built in the year 1913 by some Chinese traders, this venue contains three stories which each house very distinctive artifacts which are related to Peranakans. Here you will get to experience museum tours which will take through the traditional Peranakan's huge 12-day wedding complete with furniture, textiles and ancient jewelry. The tour is available in Japanese, Mandarin, English, and French languages. You can also book a private tour for your group of it contains 20 people or more.
Location: Armenian street.
Hours Open: 10 to 19:00 and 10 to 9 pm on Fridays.
Blast From The Past: 11 Spectacular Historical Places In Singapore
Singapore is one of the most dynamic countries in Asia. Not only is the development unparalleled, but it is also an inspiration for other nations that anything is possible if the government and the people come together for the greater good and act on the vision of having a better, sustainable future. However, these are mere words if you do not pay a visit to Singapore since you will not be able to feel the blend of culture by yourself. Also, for a flavor that lasts longer, do cover these museums in East Coast for a more fulfilling tour of the past of the shining Lion City.
---
Looking To Book An International Holiday?
Book memorable holidays on TravelTriangle with 650+ verified travel agents for 65+ domestic and international destinations.
---
Comments
comments