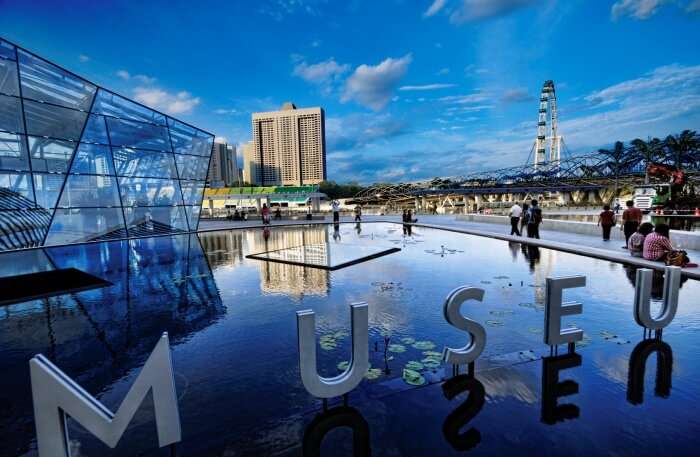 The Cenotaph is a memorial to the brave men who died in the First and Second World War. Surrounded by the lush Esplanade Park on Connaught Drive, the granite monument stands at 18 feet high in a quiet area of ​​a central business district in Singapore. It stands on amidst the bustle of the surrounding streets. There are a number of museums near Cenotaph as well. The bronze plaques on the cenotaph have the names of the men who sacrificed their lives in honor of their duties. The cenotaph's construction began in 1924 in memory of Singaporean men who were killed during World War I. It was designed by architect Denis Santry of Swan & Maclaren and inspired by the cenotaph in Whitehall in London, England.
Other than the bronze plates with the name of the soldiers written in the four main languages of Singapore: English, Malay, Mandarin, and Tamil.
The cenotaph is made of granite produced locally and is quite high at 18 meters high. The bronze plates in the memorial in the name of the men who died during World War I. Each of the Five First Steps to the Monument mentions the war years 1914, 1915 1916, 1917, and 1918. Over them is a bronze medallion composed of a victorian laurel wreath containing a crown that these men and unions are a symbol of bravery. Under the inscription "The Glorious Dead" are the words "They died that we might live", commemorating the soldiers. All in all, the cenotaph is a majestic memorial made of simple granite made with a hammer and chisel. Singapore has countless tourist attractions and is considered one of the best tourist destinations in the world.
Museums Near Cenotaph, Singapore
This island city admired by everyone is historically, culturally and economically rich. The country has seen many developments in the year following the independence of the rules of the British and Japanese empires. All industries have developed in this country and most of them make a significant contribution to the country's economy, including the tourism industry.
1. The Intan

One of the many intriguing things to do in Geylang, Singapore is to plan a visit to the Peranakan museum called The Intan. The most interesting aspect of this place is that this place is a home-cum-museum started by its owner Alvin Yapp. The amazing place will give you a complete insight about the life and times of the Peranakans, scions of immigrants from China who married the Malay women. It's a treat to spend some time learning about the rich heritage, tradition, culture and lifestyle of the community and that too straight from a fellow Peranakan. A 90 minute tour is concluded by a tea and snacks session which is a complete traditional affair and the culinary delights are prepared by the owner's mother herself.
Location: Joo Chiat Terrace, geylang, Singapore
Timings: 7:00am to 10:00pm
Entry Fees: INR 3000 per person
10 Best Things To Do In Geylang For A Rejuvenating Vacay Like Never Before
2. Artspace Museum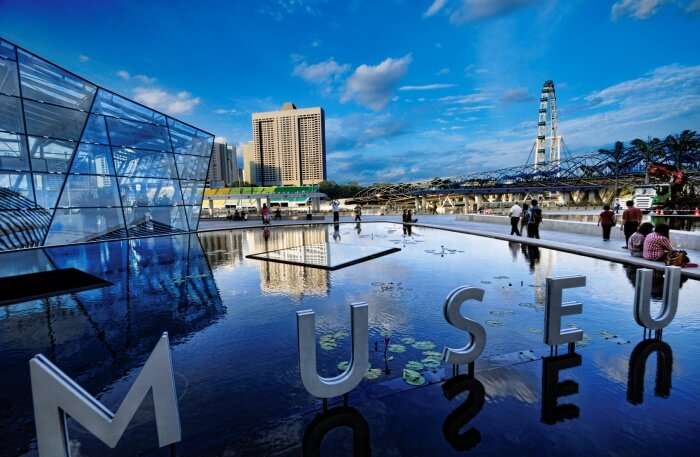 ArtSpace Museum, which is located at the Prestige Istana Park, redefines art and lifestyles. Being a leading art club for all, anyone from anywhere can learn, enjoy and appreciate art here. It can be reached easily as it is just a 5-minutes walk away from the Dhoby Ghaut MRT. It offers flexible timing and personalized painting and drawing workshops for the art lovers to explore, learn from and enjoy.
A Helix Bridge Guide For History Lovers And Aesthetic Experience Seekers
3. Peranakan Museum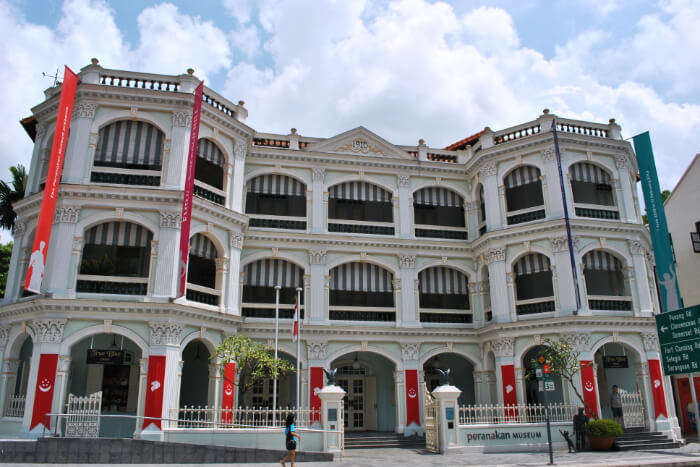 Peranakan Culture is actually one of the major South Asian hybrid communities. It consists of three cultures; namely Malay, Chinese and Indian. This museum houses some of the largest collection of this bygone hybrid of heritage and culture. Built in the year 1913 by some Chinese traders, this venue contains three stories which each house very distinctive artifacts which are related to Peranakans. Here you will get to experience museum tours which will take through the traditional Peranakan's huge 12-day wedding complete with furniture, textiles and ancient jewelry. The tour is available in Japanese, Mandarin, English, and French languages. You can also book a private tour for your group of it contains 20 people or more.
Location: Armenian street.
Hours Open: 10 to 19:00 and 10 to 9 pm on Fridays.
54 Remarkable Places To Visit In Singapore In 2022 Where A Wandering Heart Finds Peace
4. National Museum Of Singapore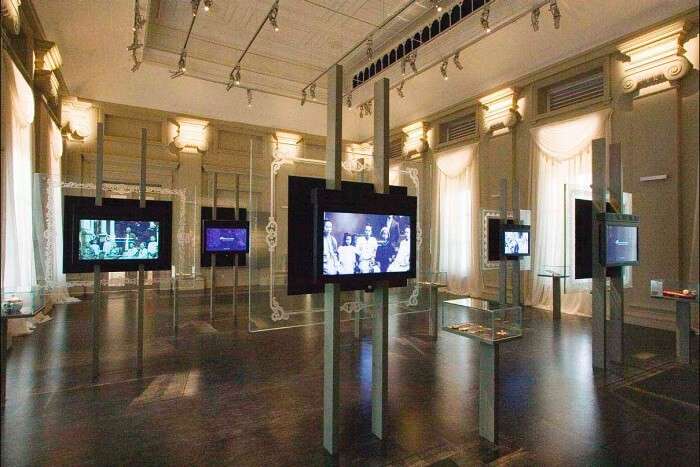 Image Source
This is the place to visit to learn all about the country be it wars, architecture, fashion, designs or culture. Best among the historical museums in Singapore, it takes you through an intriguing journey of fun and information. And its not just a depository of artifacts. There are video montages, interactive exhibits, guided tours, art performances, live galleries and movie screenings.
Quite unconventional with various fun sessions and interactive exhibitions, National Museum is a beautiful amalgamation of all the historical sites in Singapore, at one single place.
Opening hours: 10 am to 6 pm
Entry fee $ 10
Website
Blast From The Past: 11 Spectacular Historical Places In Singapore
5. Mint Museum Of Toys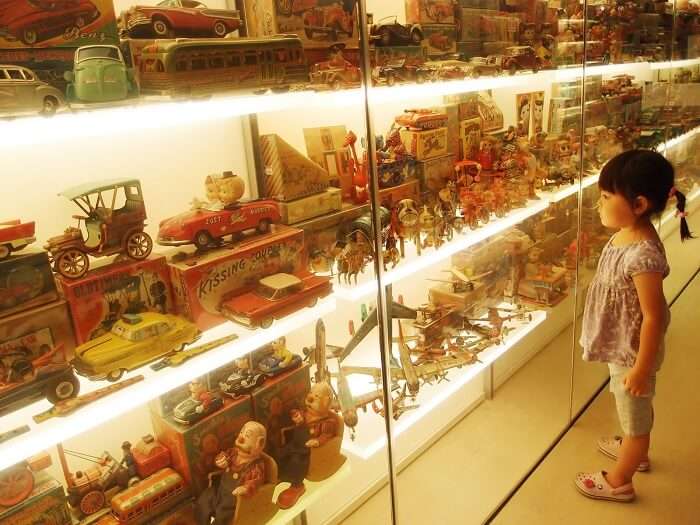 Image Source
The feeling of nostalgia is dominant inside the historical buildings in Singapore. Rows of toys, collectibles and comics will take you down the memory lane. Besides, the information about the era to which they belong is quite interesting.
The Mint Museum of Toys boasts of more than 50,000 vintage toys, of which some are as old as 120 years. Definitely, the museum is a top contender among the quirky historical places in Singapore.
Opening hours: 9:30 am to 6:30 pm
Entry fee: $ 15 for adults and $ 7.5 for children
Website
4 Best Museums In North Coast For A Tour Down The Historical Essence Of Singapore
Singapore is an island and a country, but its best size is that of the city. As the cities of the past, it offers our civilization a new face. The combination of Western-style development and Oriental-style tranquility seems to be better when together in Singapore. It is a modern city to stroll around and an Asian business center that is a model of efficiency. Singapore is also a multicultural city and a quarter of its population consists of expatriates or foreign workers from around the world. Singapore is the most modern country in the region, making it a must for travelers to check out these museums near cenotaph on their visit to Singapore.