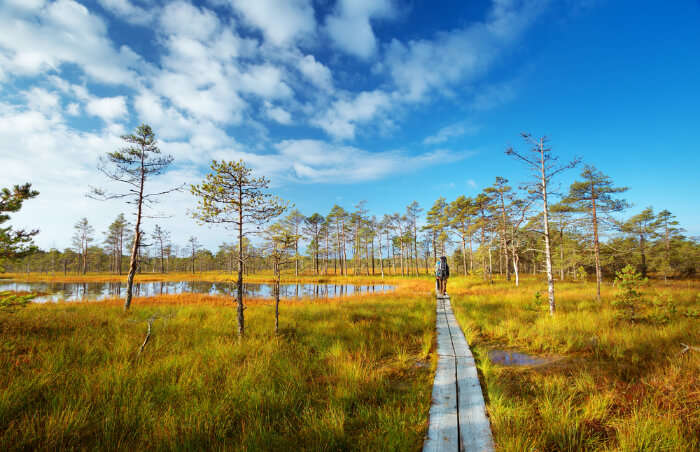 Estonia is winning hearts of travel enthusiasts all across the world with its unique offerings, value-for-money experiences, and undiscovered cultural treasures. While the capital city Tallinn exudes old-world charm, the Estonian outdoors is a dream world for nature lovers. With more than 1000 picture-postcard islands and picturesque beaches, adventure and rejuvenation go hand in hand for those seeking a respite from the humdrum routine. In a world of dwindling forests, more than half of Estonia is covered with primeval forest and woodlands for that soul-soothing tryst with nature in all its glorious splendor.
There are five national parks in Estonia along with numerous preserved areas and nature reserves populated with abundant wildlife and an enviable line-up of avian species. Let's breathe in the scent of nature and explore the top Estonia national parks and nature reserves that mustn't be missed out on your visit to this hidden European gem.
5 National Parks In Estonia
Here's a list of the 5 best national parks in Estonia that are worth visiting on your trip. Take a look to find out why.
1. Lahemaa National Park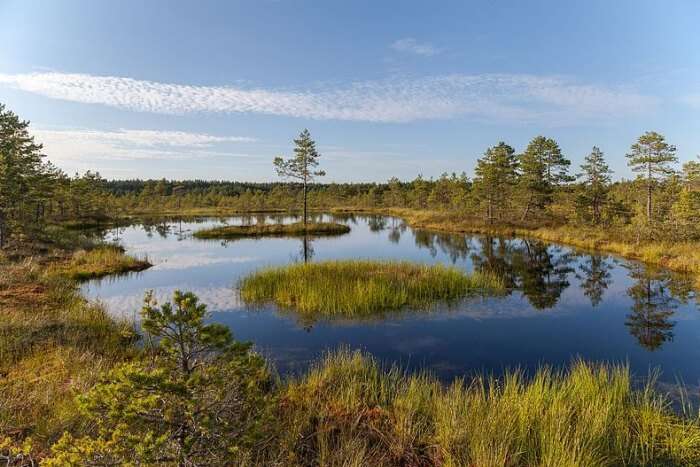 Lahemaa National Park not just allows a peek into the glorious natural biodiversity of Estonia but also provides a wholesome cultural experience for the entire family with numerous exciting activities to choose from. Being the oldest and largest amongst national parks in Estonia, Lahemaa is a perfectly woven natural tapestry of pine forests, scenic bogs, sandy shores, sparkling rivers and picturesque hiking trails. You can take a refreshing dip at the water holes or marvel at the bountiful Estonia nature along the Oandu Forest Trail or Viru Bog Trail which take you through dense forests and bogs. While you soak in the pristine surroundings you can also witness bears, wolves and lynxes if you're lucky. The four splendid manors inside Lahemaa offer a glimpse into the glorious past.
Timings: The park is open 24 hours. Palmse Manor hours are: 10AM-6PM
Entry fee for Palmse Manor Museum: Euro 9/7 per adult/child.
Tip: Plan at least for a half-day trip and wear comfortable walking shoes.
2. Soomaa National Park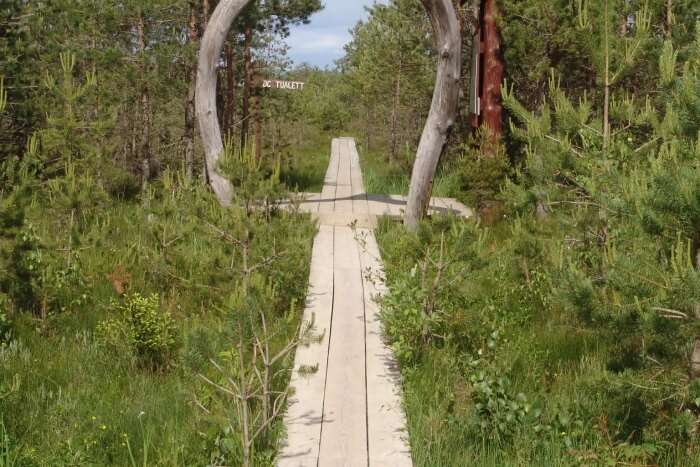 As you walk through the bogs of Soomaa National Park, time stops for you to witness pure primeval nature. Along its 4.8Km long boardwalk that takes you through the five scenic swamps and bogland, you can experience the magic of one of the best national parks in Estonia and spend some blissfully tranquil moments. The beautiful hiking trails are superb for witnessing wildlife during dusk hours and the famous Beaver Trail allows you to see beaver dams and also say hello to these furry animals. With five rivers and many bog lakes, the park also offers wonderful canoe tours and bathing opportunities. Guided tours offer berry-picking, mushroom foraging and bird-watching as well!
Tip: Carry swimsuits for a refreshing dip in the warm lakes. If you approach
Soomaa from Parnu then do stop by at the mysterious Tori Hell.
Suggested Read: Experience Estonia Nightlife At Its Best By Visiting These 15 Places
3. Vilsandi National Park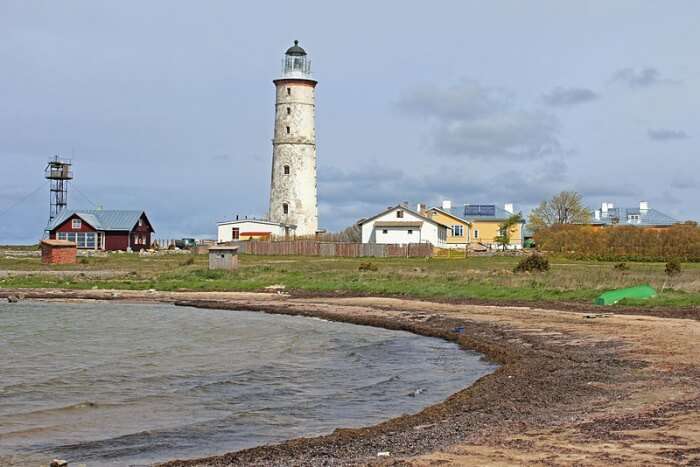 Along with a part of the Vilsandi Island, the Vilsandi National Park covers 100 small islands, islets and boulders in the vicinity and boasts of a diverse and beautiful flora and fauna. Considered the oldest nature protection area in the Baltics, the park was first established as a protected reserve for the numerous species of migratory birds in the area. The largest amongst the islands, Vilsandi is home to beautiful hiking trails where you can find more than 30 varieties of orchids, fossils and exotic birds like eider duck and barnacle goose. Visitors can canoe through the numerous small islands with lovely sea views and lighthouses. The forest areas are perfect for picnics too, with wooden tables, benches and barbecue facilities.
Tip: The Harilaid Peninsula is a must-visit for an out-of-this-world experience.
Suggested Read: 12 Best Places To Visit In Estonia In 2022 For Seeking The Ultimate Adventure
4. Karula National Park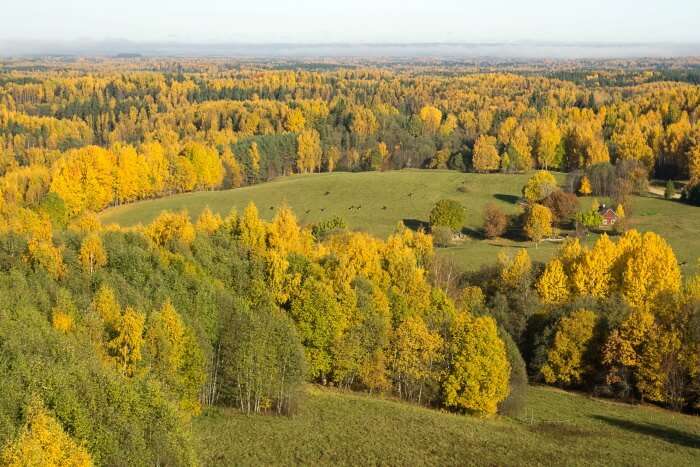 Smallest amongst the national parks in Estonia, Karula National Park is nevertheless big on natural splendour with breathtaking hilly vistas and lovely lakes. Those who love solitude and silence must visit this haven of lush green forests and more than 60 gorgeous lakes. Located in southern Estonia, the park is also home to many endangered bird and plant species like the lesser spotted eagle, black stork, daisy leaf grape fern and Baltic orchid. Ideal for camping, hiking, fishing, long nature walks and leisurely picnics the national park is an oasis for nature lovers. A viewing tower atop the highest peak allows sweeping views of the surrounding vistas.
Tip: The area around Ahijarve Lake is best for recreational activities.
Suggested Read: 17 Fascinating Things To Do In Estonia For An Extraordinary 2022 Trip
5. Matsalu National Park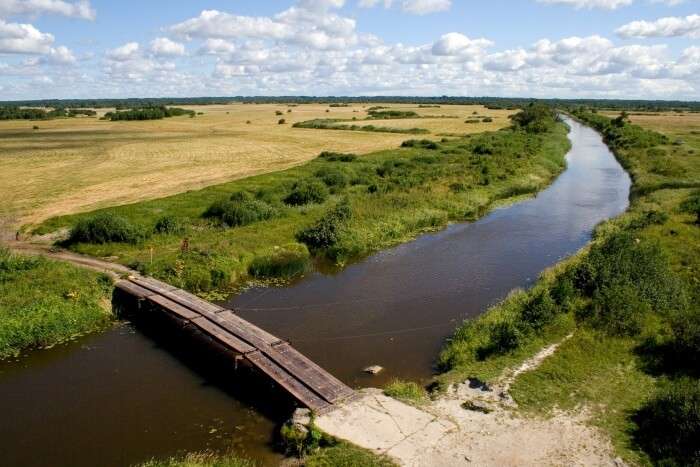 Spread over 400 square kilometres across land and coast is one of the best national parks in Estonia for a tryst with hundreds of avian species. Considered amongst Europe's top bird watching locations, Matsalu National Park is home to over 250 bird species and is an important perching ground for migratory birds. The unique and gorgeous landscape of the park can be explored by foot, bicycle or boat tours with expert guides. The culture centre displays informative collages and numerous watch towers allow ornithologists and bird enthusiasts to spot different species. The well marked hiking trails with rest houses are perfect for a trek through the unspoilt wilderness.
Tip: The bird-watching towers at Haeska, Keemu and Kloostri promise good sightings.
5 Top Nature Reserves In Estonia
The country's commitment to preserving and protecting nature is evident through as many as 100 protected areas and nature reserves brimming with rich biodiversity. Here's a list of 5 nature reserves that you must visit too.
1. Otepaa Nature Park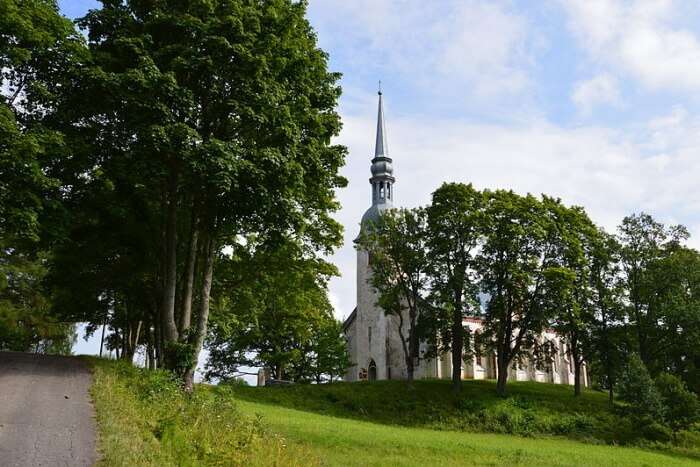 Image Source
Sprawled over 22430 hectares in the northern part of Valga County, this is the largest landscape protection area in the country and holds as much importance as national parks in Estonia for preservation of its pristine nature. The rolling landscape, beautiful lake and lush forests make it the perfect place for long nature walks and moments of solitude amidst the pristine surrounding. There are bike lanes around the lake for cycling enthusiasts as well as well-marked hiking and skiing trails with picnic areas. Winter lends an ethereal charm to this magnificent abode of nature and transforms it to a mini Switzerland.
Must Read: 11 Popular Estonia Beaches For A Refreshing Beach Vacation
2. Endla Nature Reserve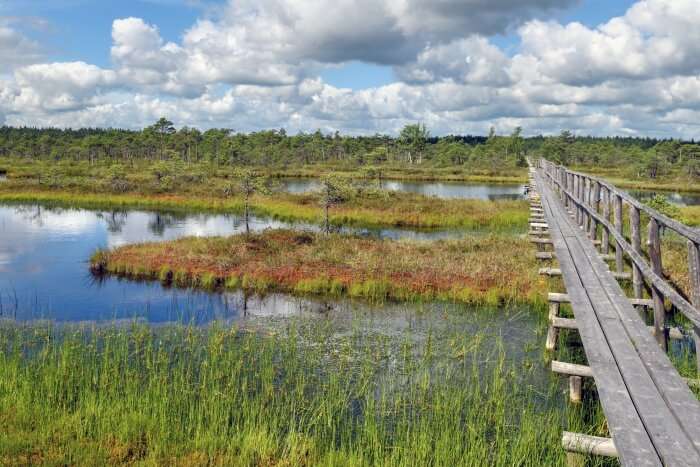 Dotted with pretty babbling brooks, rivulets, bogs and mires this beautifully preserved nature reserve in central Estonia was set up to protect the karst formations and bog islands unique to this area. Marked hiking trails for different levels of hikers (ranging from the 1.3-Km long Mannikjarve Bog Study Trail to the 8-Km long Endla Lake trail) offer the chance to explore the forests, bogs and meadows in the reserve at leisure. The reserve is also home to Norra-Oostriku springs which are the largest in Estonia. The observation tower allows visitors to witness the rich bird life of the nature reserve owing to the numerous bogs and wetlands.
3. Pohja-Korvemaa Nature Reserve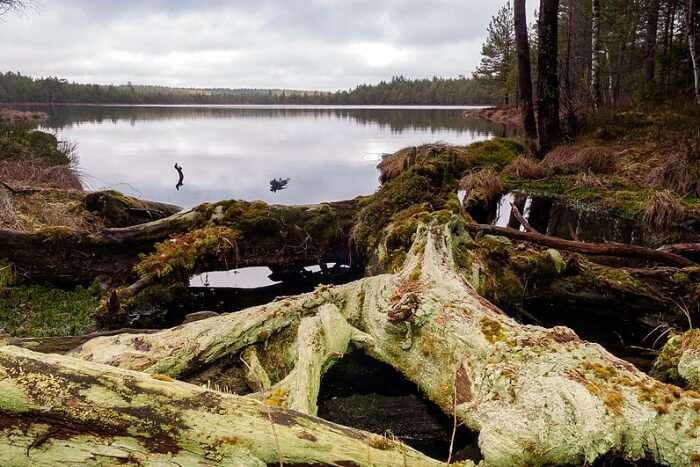 Popular for its dense forests, beautiful lakes and bountiful bogs this nature reserve in northern Estonia is popular for its unique landscape and myriad species of birds, plants and animals. Just like Matsalu's importance amongst national parks in Estonia for its splendid bird-watching opportunities, Korvemaa nature reserve is also home to numerous protected bird species like golden eagle and black stork. Along with its wooden bog trails and pretty hiking tracks, Korvemaa is also popular for its cross-country ski tracks.
Suggested Read: 12 Best Places To Visit In Estonia In 2022 For Seeking The Ultimate Adventure
4. Kopu Nature Reserve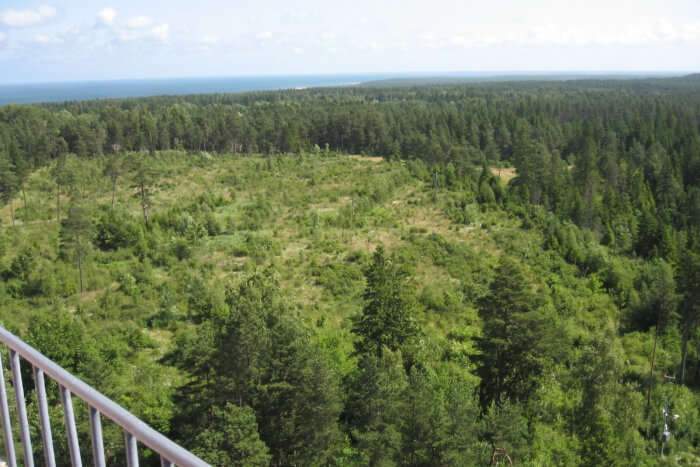 Located in Hiiu County of western Estonia, this nature reserve was established to protect the unique biodiversity of Kopu peninsula. Situated at the highest point in Hiiumaa island which is Estonia's second largest island in the Baltic Sea, Kopu nature reserve is known for its rich geological diversity and rare flora & fauna. Populated with a variety of forests like heath and fens, the reserve is also home to rare plants like sea holly, black bogrush and many orchids. The rare black woodpecker, European nightjar and European honey buzzard are some of the important protected flora.
5. Manija Landscape Protection Area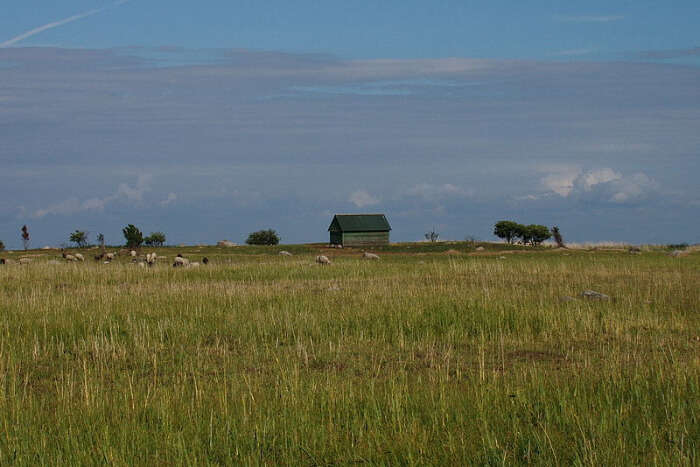 Made up of the islands of Manilaid and Anilaid in the Parnu County, this protected area aims to preserve the coastal meadows, rare plants and ponds inhabited by the natterjack toads. The erratic boulders of Kotkakivi also form an important part of the unusual cultural heritage landscape of the region along with rare fauna like the short-eared owl, barred warbler and red-backed shrike. For those interested in exploring this wonderful region, more information on the nature & culture can be gathered at the Manija Island Centre.
Further Read: 15 Offbeat Destinations In Europe In 2022 That Are Straight Out Of Fairy Tales
The well-managed national parks in Estonia along with the nature reserves and nature parks clearly emphasise on the country's commitment towards its natural endowments. Nature enthusiasts must set aside enough time to explore and unravel the beautiful landscapes of Estonia when they plan an international trip with TravelTriangle here.
People Also Read:
National Parks In Belgium National Parks In Germany National Parks In Netherlands
---
Looking To Book An International Holiday?
Book memorable holidays on TravelTriangle with 650+ verified travel agents for 65+ domestic and international destinations.
---