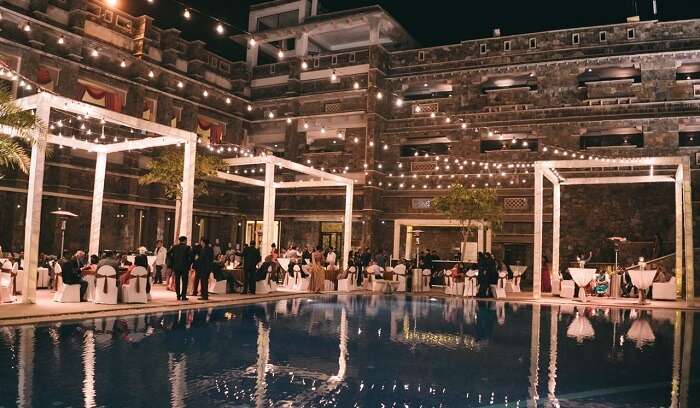 New Year's is just two months away and it feels like it was just yesterday we welcomed 2019 with a grand celebration. In the blink of an eye, we're almost about to end the year with utmost excitement and frivolity. New Year is the best time to go out and party like there's no tomorrow, witness the vibrancy of the city as all of us unite to bid adieu to the year gone by and welcome the new beginnings with enthusiasm and happiness looming in the air. Make sure you add these lit New Year parties in Udaipur to your list and await an exciting night with feet-tapping music, relishing cuisine and the royal hospitality that will give you a night to remember!
Best New Year Parties In Udaipur To Being In 2020
New Year parties in Udaipur are always a grand celebration that one shouldn't miss out on. Here's your list of 8 exciting party venues in Udaipur that will ensure you have a gala time on new year's eve.
1. Sky Garden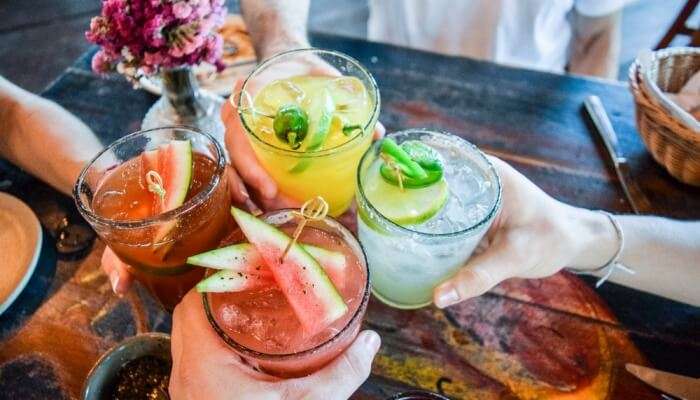 Sky Garden offers you a buzzing night that will set your mood on fire and quite literally, it's a place of electrifying ambience with grooving music, delish food and complimentary drinks to make sure your night looks promising in the company of your loved ones. The place is decked with a neon atmosphere that will get your spirits high instantly. Gorge on delicious and sip on tempting cocktails as you gear up for a brand new start to this New Year's eve.
Location: Sky Garden, 100ft Road, Shobhagpura, Udaipur
Price: INR 1200 per couple
Timings: 7 pm onwards
Must Read: 10 Romantic Things To Do In Udaipur In 2019 With Your Sweetheart
2. Araliayas Resort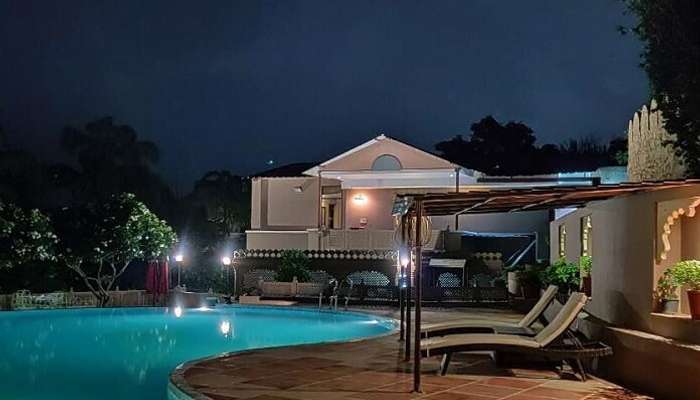 Enjoy an exciting range of activities at Araliayas Resort that marks the beginning of the new year. Expect fire juggling, confetti shots, exhilarating performances, and a delicious feast to keep your stomachs full while you party it out. There's a wide range of premium drinks and tempting cuisine to tickle your taste buds, and countdown to 2020. The resort also features a special kids section so you can have some alone time while your kids have a gala time too! Witness the sky getting illuminated as you start your countdown to 2020 and have a night to remember.
Location: Araliayas Resort, near NaiGaon, Jhadol Road, Udaipur.
Price: INR 8000 per couple
Timings: 8 pm onwards
Suggested Read: 6 Romantic Places In Udaipur That Will Help You Win Your Lady's Heart!
3. Spectrum Resort Spa & Convention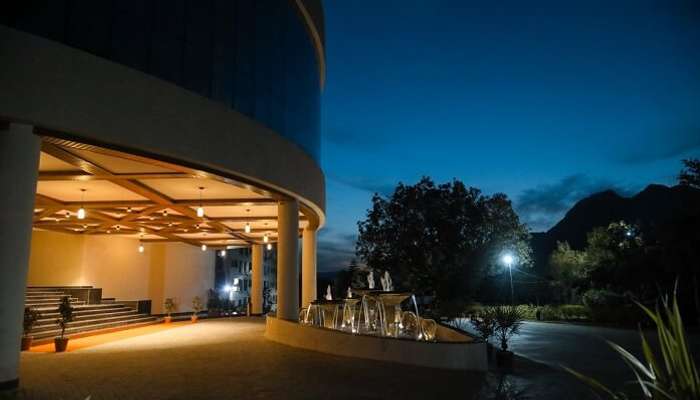 Do you fancy a New Year's Eve party? If yes, gather your friends and head straight to the spectrum Resorts and Spa that will dazzle your evening with unlimited drinks and non-stop heart-thumping music to cheer you up! Expect electrifying performance by world-class DJs and tempting cuisine to treat your taste buds.
Location: Spectrum Resort Spa & Convention, NH 76, Gram Barodiya, opposite Kavita Bridge, Udaipur
Price: INR 6000 per couple
Timings: 8 pm onwards
Suggested Read: Udaipur In Monsoon 2019: A Handy Guide To Plan A Romantic Escape!
4. Cafe Nirvana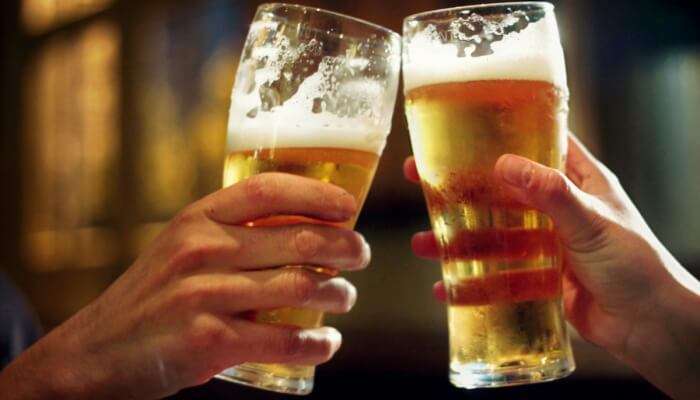 Gear up for an exciting night at Cafe Nirvana that is certainly one of the best places to bring in 2020 in Udaipur. This place allures a lot of crowds who gather to join in the big celebration and make it a night to remember with lots of cheer and electrifying performances under the same roof. If you happen to be a Techno music fan then this party is meant for you.
Location: Cafe Nirvana, Sajjangarh road, Udaipur
Price: INR 4000 per couple
Timings: 8 pm onwards
Suggested Read: 10 Best Street Food In Udaipur 2019: The Delicious Side Of The City Of Lakes
5. NotoMoro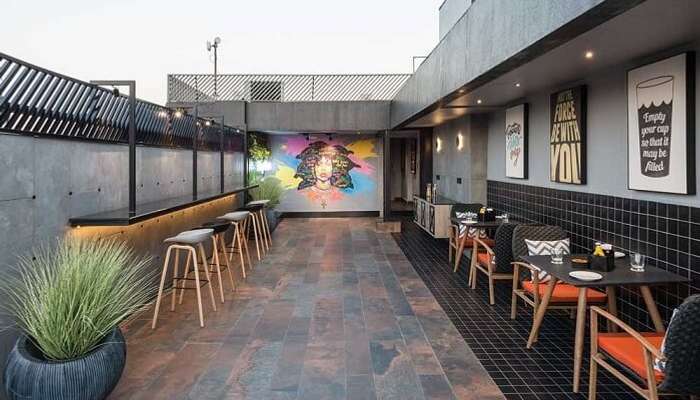 Experience a cosmic party vibe at this rooftop venue that is an ideal destination for partygoers. Dazzle up this new year's eve and head to NotoMoro that is always brimming with an electric ambience and scrumptious delicacies to fill your tummies. You can wash it down with drinks and unlimited fun that will craft a perfect new year celebration for you. Witness a jaw-dropping session of firework display as soon as the clock strikes 12.
Location: NotoMoro rooftop, The Fern Residency, Sector 3, Hiran Magri, Udaipur
Price: INR 9999 per couple
Timings: 8 pm to 1 am
Suggested Read: Shopping In Udaipur: 13 Popular Places To Pick Rajasthan Specials
6. Ramada Udaipur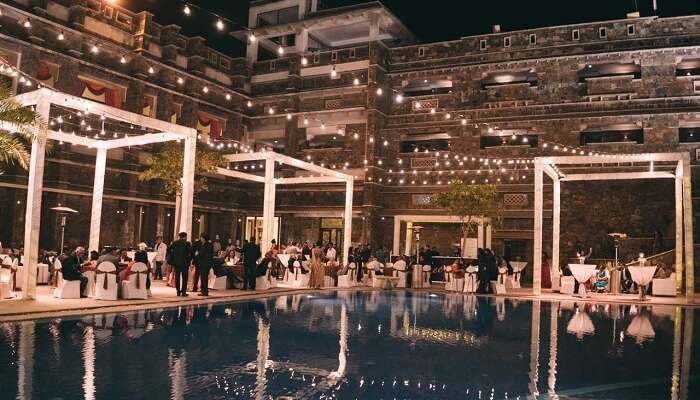 Enter the glittering world of Ramada Resort that is decked with dazzling lights and a wide range of drinks starting from cocktails to premium liquor to get you in the mood for the big night. Flaunt your best moves on the lit dance floor as the DJ plays your favourite tunes. The grooving music and the finest cocktails will render a perfect new year celebration for you with friends and family.
Location: Ramada, Rampura Circle, Khodiyar Road, Udaipur
Price: INR 8000 (approx.) per adult package
Timings: 8 pm onwards
Suggested Read: 35 Glamorous Places To Visit In Udaipur In The Year 2020 For A Laidback Holiday!
7. The Fern Residency Hotel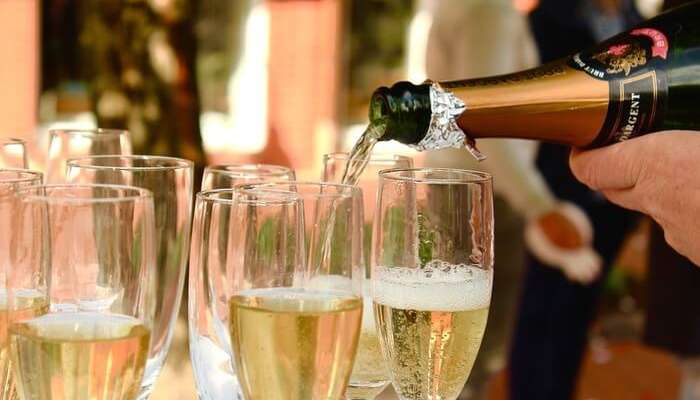 Fern Residency offers the finest lineup of DJ artists and a whole range of exciting activities to keep you hooked on the big night. Expect a themed new year party along with live performances like mirror main act, band performances, juggling acts and more. Enjoy unlimited alcohol and a lavish buffet dinner that will add a dash of joy to your celebrations.
Location: The Fern Residency Hotel, Hiran Magri, Sector 3, Near Sevashram Flyover, Udaipur
Price: INR 6000 per couple
Timings: 7 pm onwards
Suggested Read: 15 Spectacular Resorts Near Udaipur
8. Oriental Palace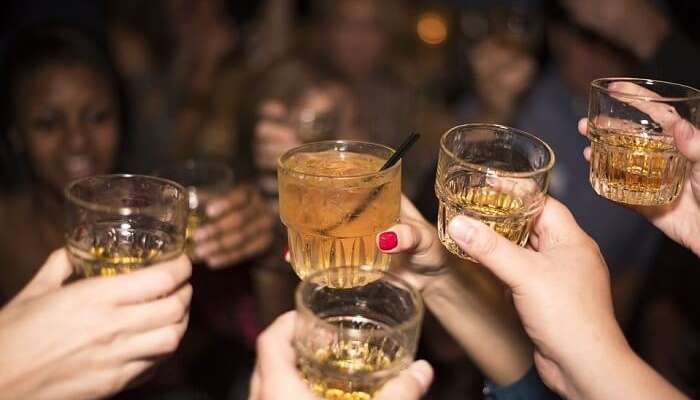 This place brings out the best of everything, starting from lip-smacking appetizers to an extensive range of drinks, the Oriental Palace is packed with music, dance, and brimming with youngsters who want to party it out to bring in 2020 with glamour and style. The resort also holds a spectacle of firework display at the stroke of midnight and kids zone to make sure kids don't miss out on anything!
Location: Oriental Palace, opposite Passport Office, Subhash Nagar, Udaipur
Price: INR 3500 onwards
Timings: 7 pm onwards
Further Read: Udaipur Honeymoon: A Rich, Romantic, And A Royal Start To Your Happily Ever After!
As you can see Udaipur holds some of the best party venues to ring in the new year's this year and let's hope that this list enticed you enough to book a holiday trip to Udaipur and enjoy your last few hours in the midst of all this craziness! The electric ambience and the unlimited drinks that just keep flowing will get you in the mood to render a perfect new year celebration for you. What are you waiting for? The countdown has already begun!
People Also Read
New Year Parties In Pune New Year Parties In Gurgaon New Year Parties In Bangalore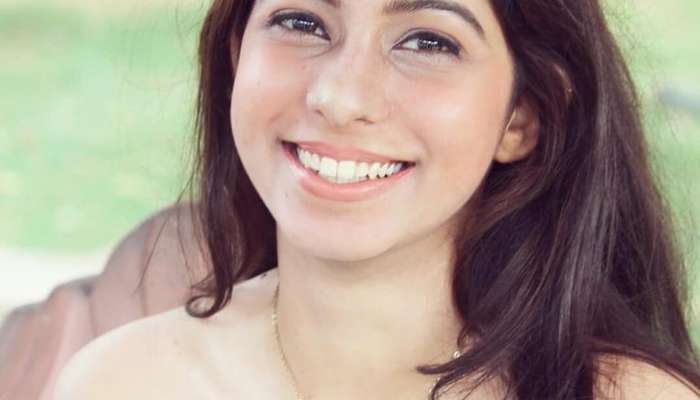 Comments
comments