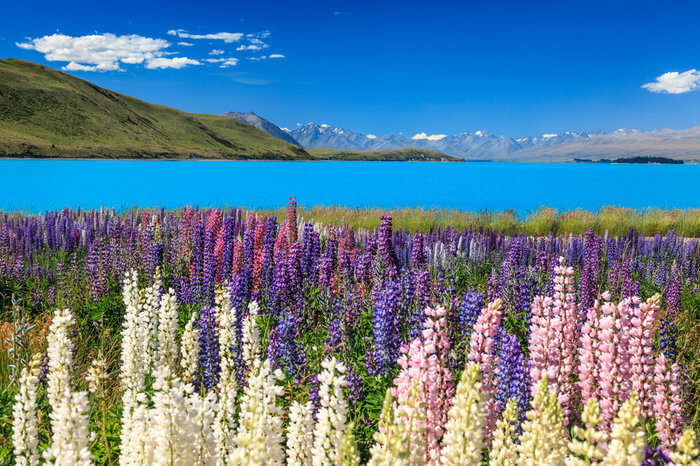 They say there is no such thing as 'untouched' beauty, but whoever said that didn't know much about New Zealand's divine charm. New Zealand lets you experience undiluted beauty of nature that's hard to find anywhere else. From secluded beaches and surreal lakes to romantic landscapes and dramatic waterfalls, this country is everything a traveler could ever dream of! Here's New Zealand in pictures for you…
1. The unusually large spherical 'Moeraki Boulders' on Koekohe Beach on the Otago coast are extremely captivating.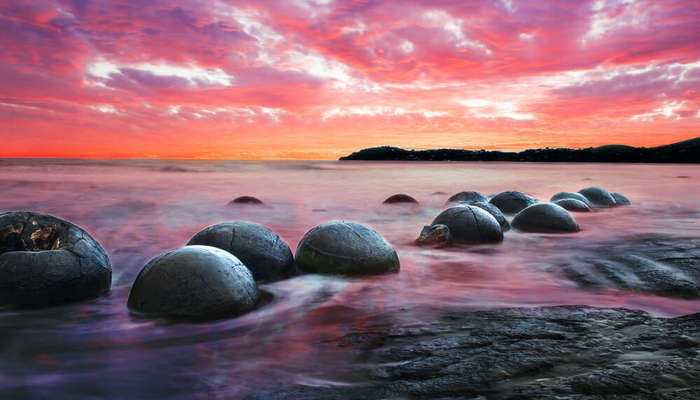 2. 'St Clairs Beach' is a beautiful white sand beach famous for surfing and picture-perfect sunsets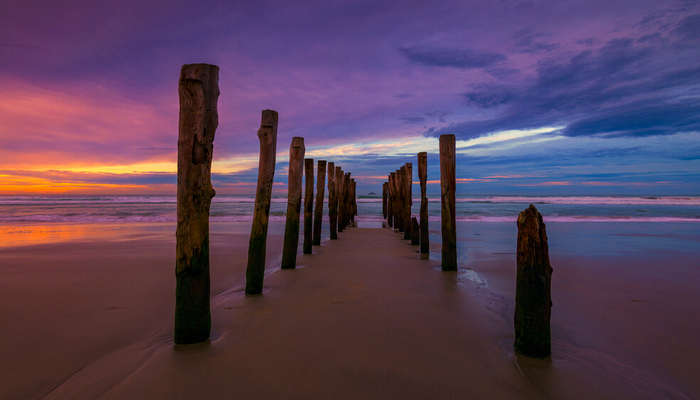 3. With its rugged rocks and scenery, 'Wharariki Beach' is probably the most stunning part of New Zealand.
4. 'Cathedral Cove' is arguably the most picturesque spots in New Zealand.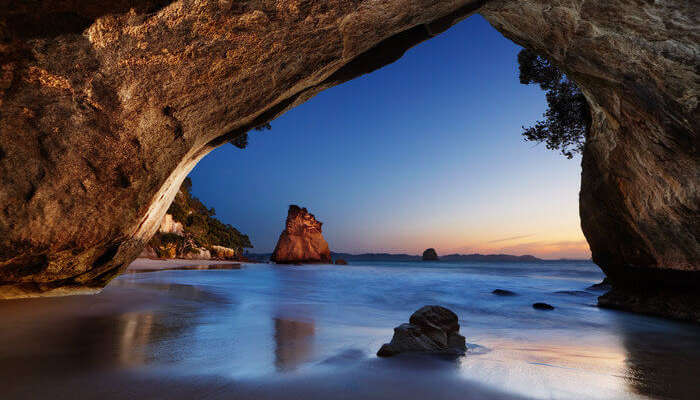 5. The magnificent cascading three-tiered 'Purakaunui Waterfalls' that'll leave your jaw dropped.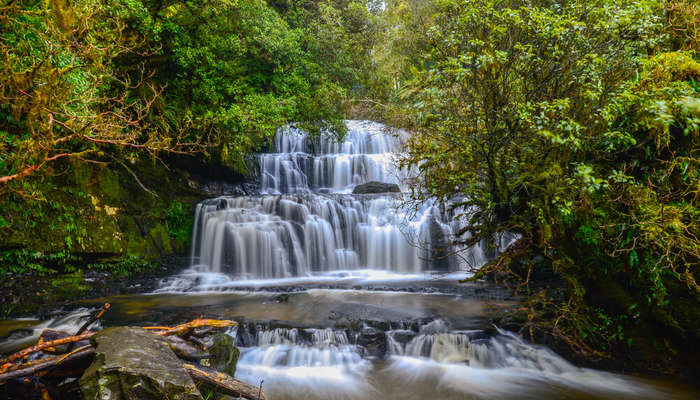 Suggested Read: Australia Through 20 Breathtaking Pictures
6. Three times the height of Niagara Falls, 'Stirling Falls' is a surreal natural attraction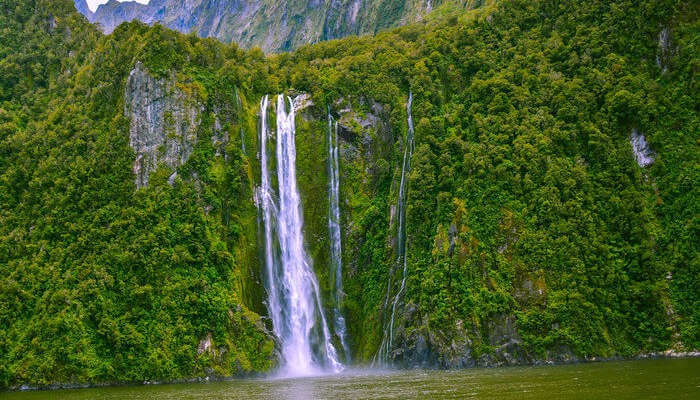 7. The beauty of 'Church of the Good Shepherd' is sure to make you do a double take.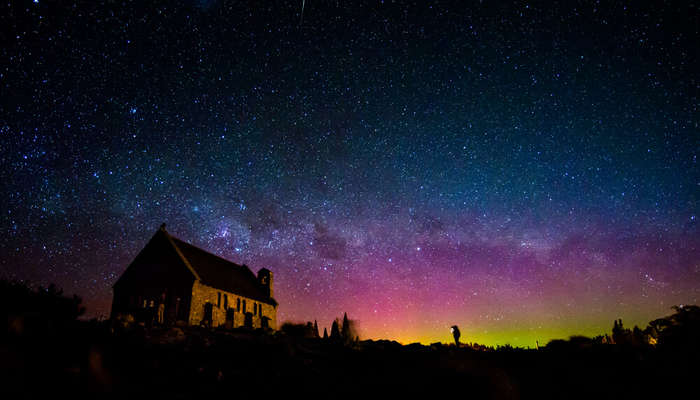 8. The elegantly cultivated 21-hectare 'Christchurch Botanic Gardens' shows you how wonderful man-made architecture can be.
9. 'Nugget Point' is the most iconic and incredibly gorgeous landforms on the Otago coast.
10. 'Hobbiton', The lush dairy farming landscape of Matamata was used to portray the peaceful Shire region of Middle‑earth for The Lord of the Rings Trilogy.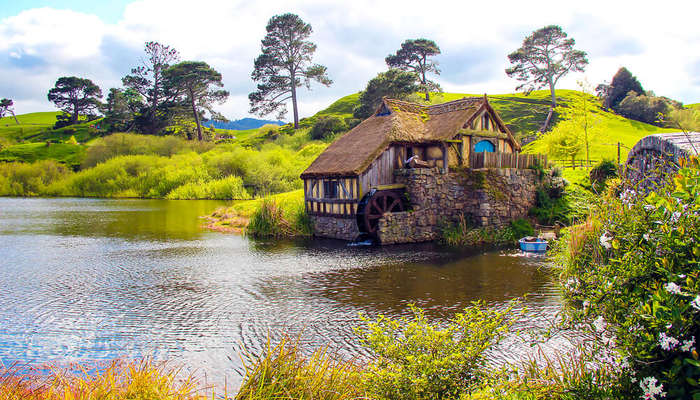 11. I think 'Lake Pukaki' is the kind of place where poets come to find inspiration.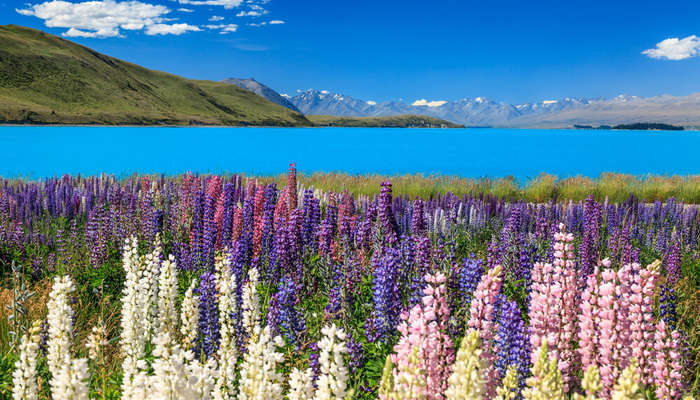 Suggested Read: 25 Breathtaking Photos That Will Inspire You To Travel
12. The unaltered charm and crystalline water of 'Lake Matheson' will knock your socks off.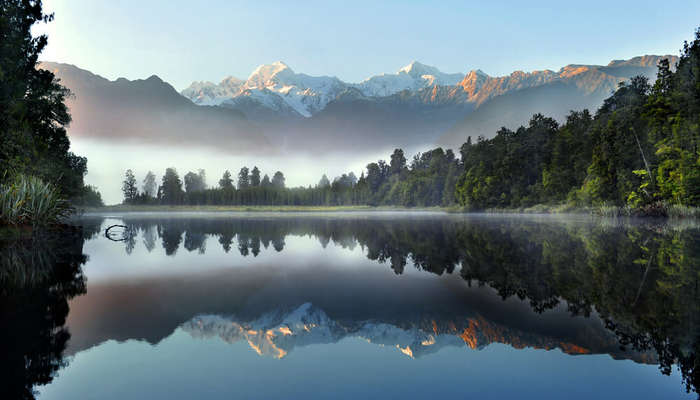 13. The heart-stopping views of surrounding mountains and 'Hooker Glacier Lake' has inspired many to explore its unbeaten trails.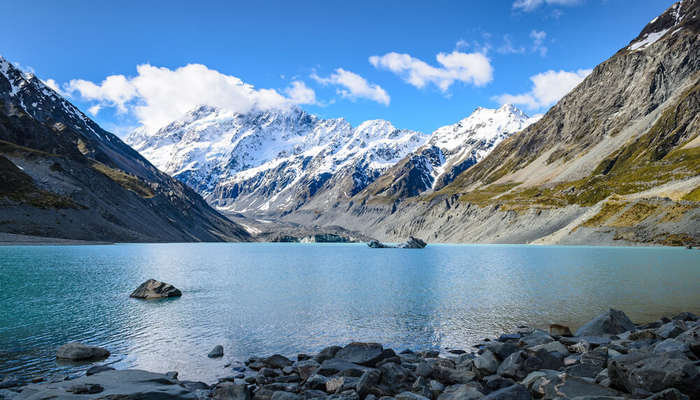 14. You'll be struck dumb to see the turquoise blue water flowing in all its might through the 'Hokitika Gorge.'
15. 'Mount Roy' is a land of statuesque snow-laden mountains and lush green hills that'll blow your mind.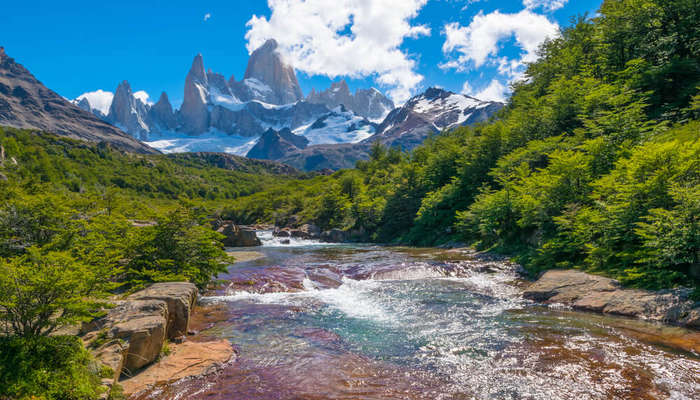 16. Words aren't enough to explain the talisman of 'Milford Sound.' The dramatic landscape are truly a feast for the eyes.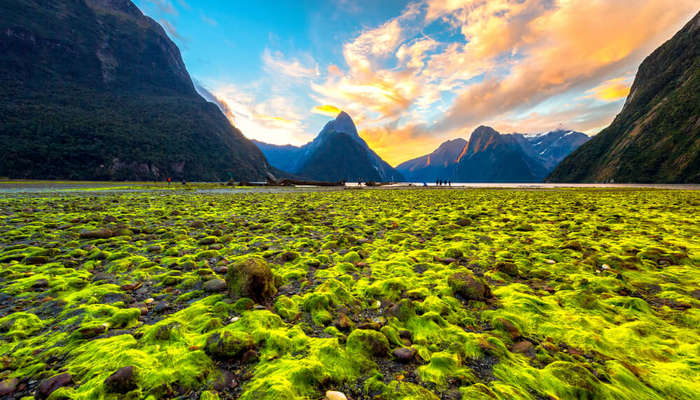 Suggested Read: 10 Fun Things To Do In New Zealand
17. That 'Lone Tree of Lake Wanaka' is the most photographed tree in New Zealand. Wonders will never cease!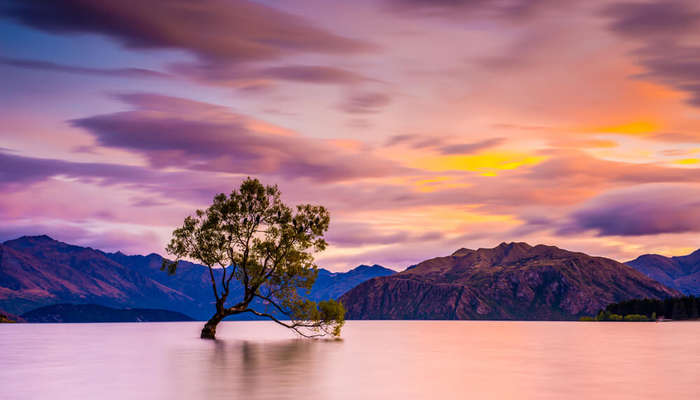 18. 'Waiheke Island' is a riotous display of beautiful vineyards, olive groves, and sexiest beaches.
19. 'Abel Tasman National Park' is so gorgeous that it'll up your instagram game.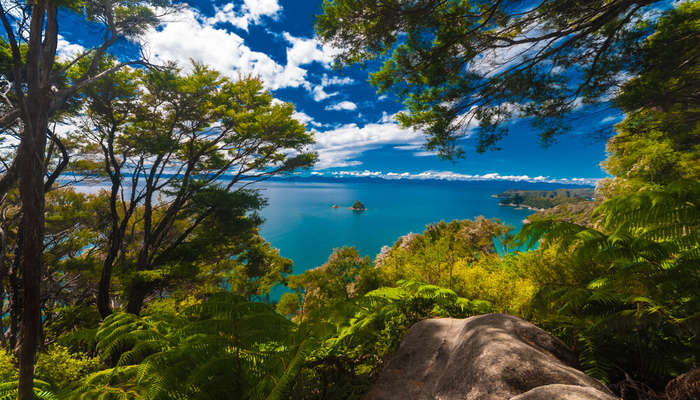 20. To be honest, one image can't do justice to the beauty of this paradise called 'Queenstown.' But seeing is believing, as they say.

Travelling through New Zealand is a breeze. We hope these pictures inspire you to save and travel to this land of magnificent islands, glaciers, and statuesque mountains.
Further Read: 10 Exotic Destinations For A Fairy-Tale Honeymoon In New Zealand