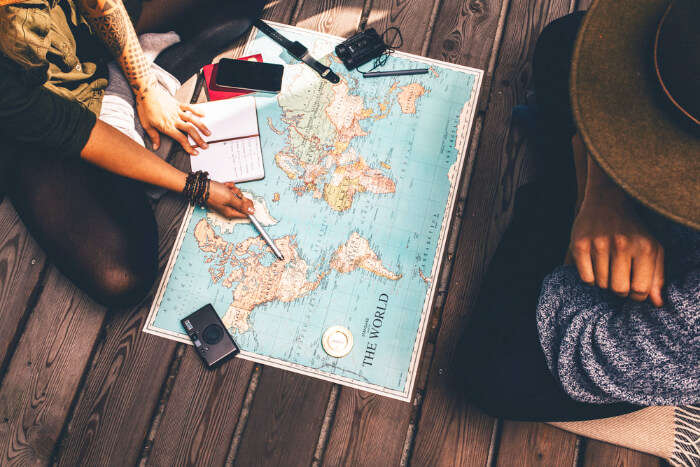 Although no time is bad time for a vacation, but there is always a better time to travel the byways and highways of a particular destination. And believe it or not, the so-called "peak season" may not always be the best time to visit a place. The off season or festival time in some places can sometimes let you experience things you can't experience in other months. So where are you thinking to spend those days of calm and relaxation this year? Perhaps you've got your eye on some cultural event or maybe you're looking for the perfect beach for a week-long blissful vacation! Let this 12 months, 12 destinations list inspire you to travel each month of the year.
1.Goa – This January, attend the quirky GOAT festival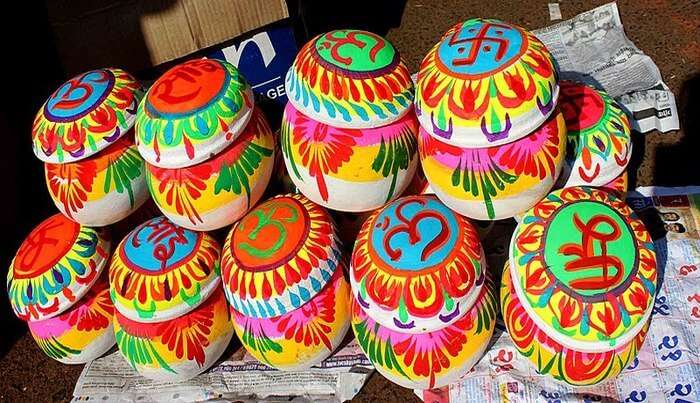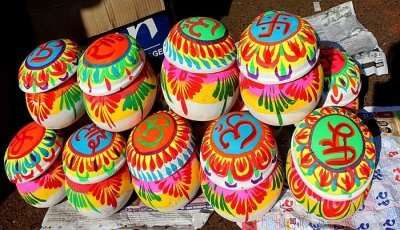 The incredible GOAT festival is a happening event celebrated on the gorgeous shores of North Goa. There's live music, visual art, dance, DJs, theatre, exceptionally delicious food, sessions of yoga and other mental and physical therapies. Goa is a year-around destination, but if you want something special and unique in Goa, then do visit it in January. Do carry your valid ID proof and buy tickets in advance.
Festival dates: January 26-28
Average budget: INR 12k per person, and this includes airfare, stay, and food.
Vacation duration It's a 3-day long festival and you can keep 2 more days to explore the beautiful beaches of Goa after the fest.
2. Jaisalmer: Save your February leaves for the Desert festival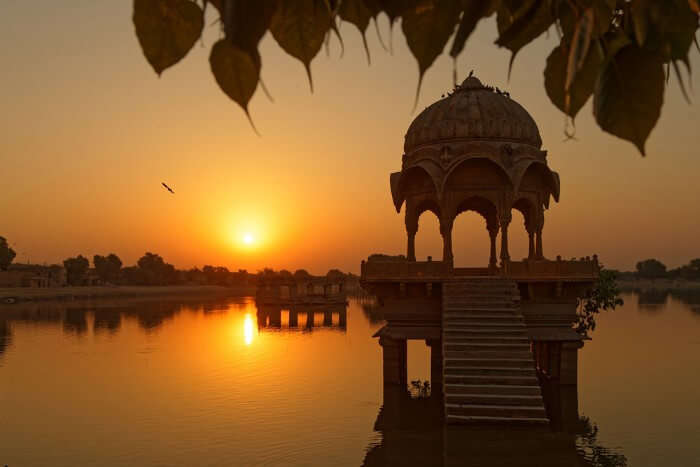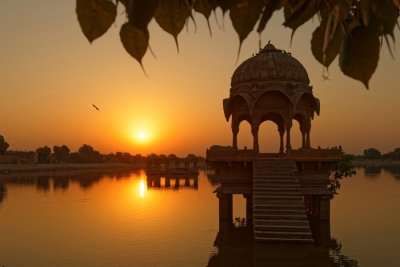 The Desert festival in Jaisalmer is held every year in February. If you haven't experience the rich and vibrant culture of Rajasthan yet, then this festival organized at Sam Sand Dunes, which is about 42 km from Jaisalmer, will leave you speechless. From the folk dance and music performances to camel races and desert safari in Jaisalmer, there's so much one can do here.
Festival dates: TBA
Average budget: INR 11k including airfare and stay + INR 3k for glamping
Vacation duration 4 days are enough to explore Jaisalmer. 3 days in the city + 1 day glamping.
Must Read: 15 Rivers Of The World: The Most Stunning Natural Attractions
3. Ladakh: Experience the true culture of Ladakh in March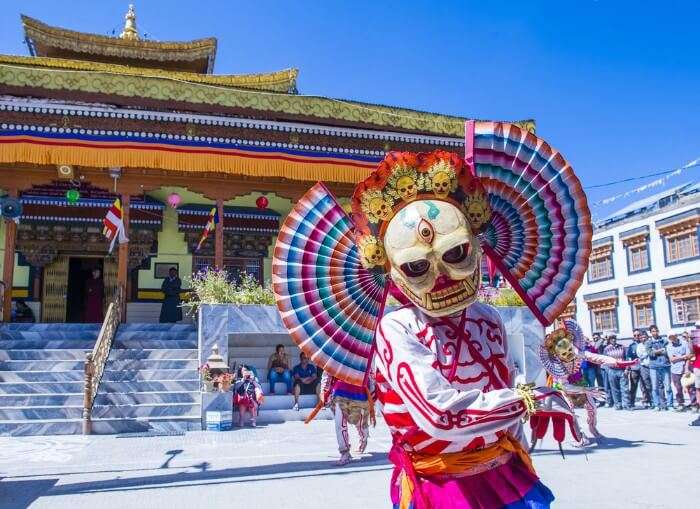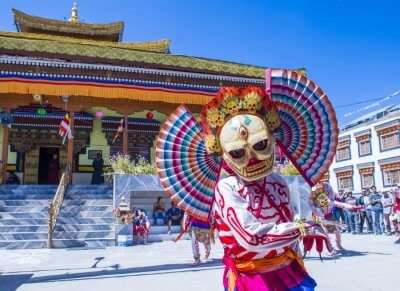 Ladakh in March is not for the faint-hearted ones. If you visit Ladakh or other regions around it in March, you get to experience the true Tibetan culture and hospitality, which fades away during peak tourist season. Matho Nagrang Festival is among the most vibrant festivals of Ladakh that gives an opportunity to come back with some brilliant photographs and memories. You can't stay in Pangong and Nubra for a night during this time as it'll be chilly, but Ladakh is worth a visit in March.
Festival dates: 1st and 2nd March
Average budget: INR 20k including food + accommodation + transport.
Vacation duration Matho Nagrang Festival is a 2-day long festival, and after attending it, you'll need about 8 more days to explore the entire Ladakh region.
Suggested Read: Desert Adventurous Honeymoon: Experience The Combined Thrill Of Romance & Adventure!
4. Thailand: Feel like a kid again in April during Songkran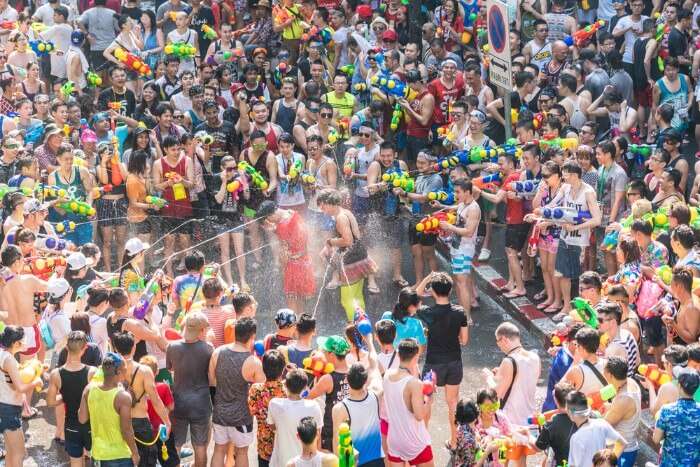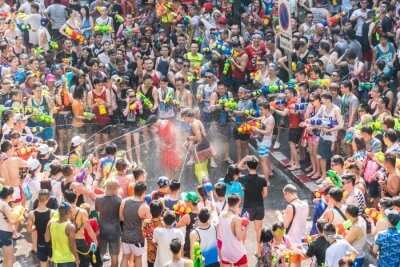 The most popular festival in Thailand, Songkran festival marks the beginning of summer season. A grand and crazier version of Holi in India, this festival brings out the kid in you. If you think Thailand is not more than about beaches, then April is the time to redefine the definition of Thailand for you. The celebration continues for 5 to 7 days in some regions. This whole scene is absolutely insane and you may end up spending more time than you had planned.
Festival dates: Starting on 13th April
Average budget: INR 40k including airfare + food + accommodation.
Vacation duration Thailand enjoys a 3-day national holiday, but the festival lasts the entire week. 7-10 days should be sufficient to make you fall in love with Thailand.
Suggested Read: 10 Marvelous Rock Formations In The World Which Will Leave You Mesmerized!
5. Tawang, AP: The best time to explore this unseen beauty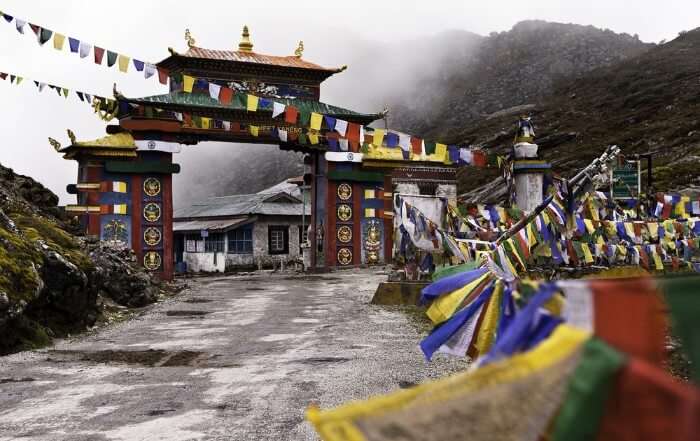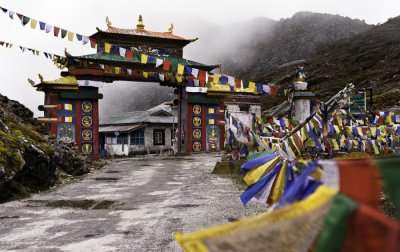 If you're looking for an adventure in May, then Tawang is your place. This place is not for the luxury seekers as the road conditions are bad here and you'll have to change many buses and taxis to reach Tawang. If you're a biker and so done with Ladakh, then a bike trip to this paradisaical town is something you need to do. Although, people don't suggest travelling to Tawang in May, but rain is the only bad factor during the month. You'll have to be a bit cautious while riding your bike on the serpentine roads of Tawang.
Average budget: Since Tawang is set in a remote location, you'll have to spend of transport than on food or accommodation. A trip to the town should cost you somewhere between INR 15k-20k.
Vacation duration You'll at least need 10-15 days to live and experience this gorgeous beauty called Tawang.
Suggested Read: 11 Largest Castles In The World That You Must Visit At Least Once In A Lifetime!
6. Bali: A cultural treat called Bali Arts Festival in June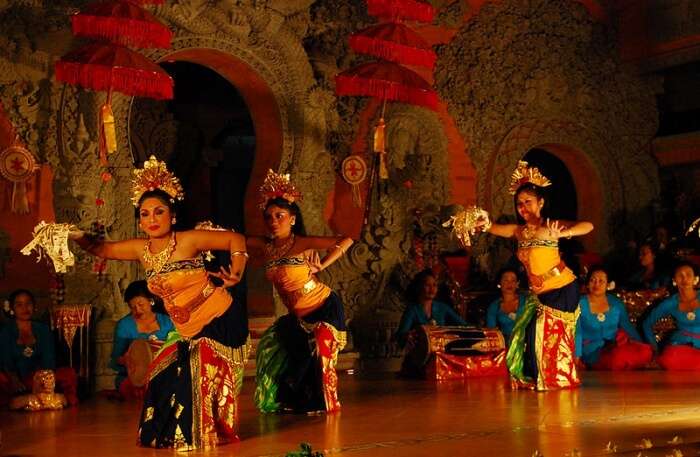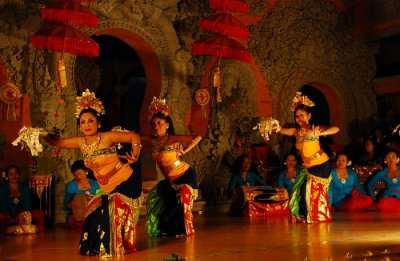 Haven't we all dreamed of visiting the mystical beaches and secluded islands of Bali at least once in our lives? But Bali turns into a true paradise in June as the Bali Arts Festival begin to change the color and wind of the town.  Starting on the second Saturday of June, this festival is a treat for lucky visitors who plan their holiday in Bali during this time. Tourists can catch a glimpse of different cultural highlights from various islands of Indonesia in this event.
Festival date: Starting on the 2nd Saturday of June.
Average budget:  INR 80k-90k including airfare, accommodation, and food.
Vacation duration: It's a month-long festival, but spending about 10 days should let you enjoy the fest and sightseeing.
Suggested Read: 35 Best Things To Do In Jaisalmer For A Spellbinding Tour In Rajasthan In 2022
7. Valley of Flowers: Trek the heavenly trails of VoF in July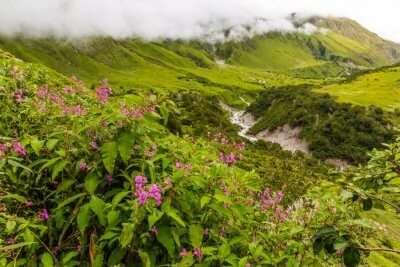 Valley of Flowers is a magical land near Joshimath in Uttarakhand. With snow-capped mountains in the backdrop, this colorful and wild garden of nature has been attractions trekkers and nature enthusiasts from all over the world for years. This may turn out to be the most spectacular treks you've ever done in your life. July to August is the best time to trek VoF as the flowers of the valley are in full bloom and some of the rarest flowers can be seen during these months.
Average budget: INR 10k is more than enough for the trek, which includes food, accomodation, and transport from Delhi/Haridwar.
Vacation duration: If you start it from Haridwar/Delhi,  7 days will be enough. If you're travelling from far, then you'll need about 10-12 days.
8. Spain: Get ready for the food fight festival this August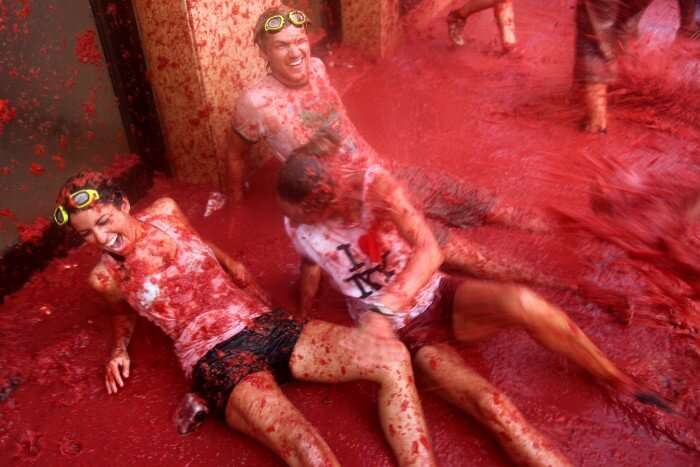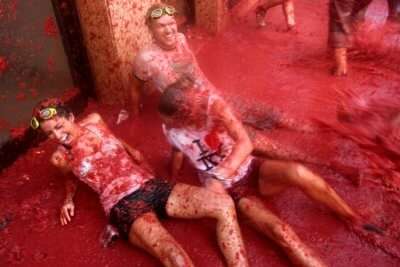 Image Source
La Tomatina in Spain is a food fight festival celebrated on the last Wednesday of August every year in the town of Bunol. Thousands of people from all over Spain and the world come to participate in the fight where about a hundred metric tons of over-ripe tomatoes are thrown on the streets of Bunol. There's no better time than August to visit this gorgeous country called Spain. Once you're done with La Tomatina, you can explore the towns and countryside of this wonderful nation.
Average budget: If you're on a backpack trip, INR 65k should do. A luxury trip to Spain can cost you as much as INR 1.5 lakh.
Vacation duration: Although, La Tomatina  fest is just an hour-long festival, but it is worth travelling all the way from India to Spain. You will need 20-25 days to explore the wonderful cities and towns of the nation.
9. Germany: Attend the world's largest beer fest this September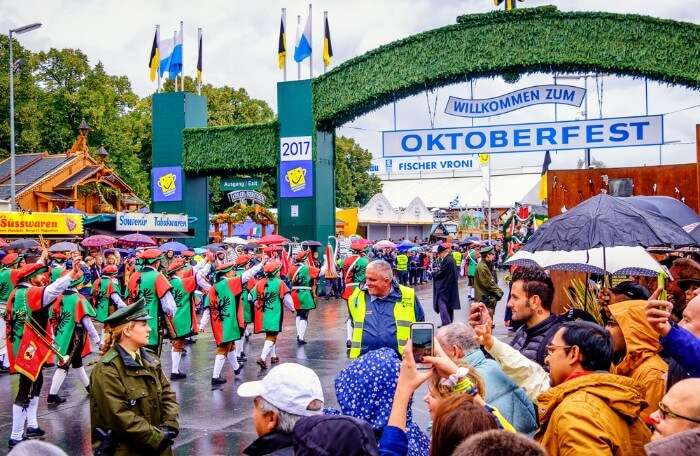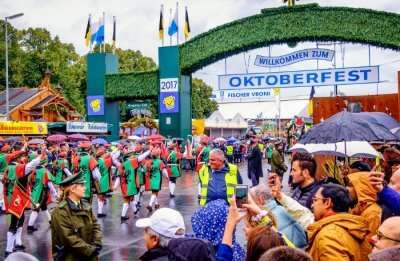 Beer lovers are the best and fun people to drink with. If you too are obsessed with beer and are in search of places where the world's best beers are sold, then Oktoberfest in Germany is where you should be this September. This 16 to 18-day-long festival is celebrated in Munich, and is probably the craziest festival for any beer lover. The opening day of the fest is marked by a colorful parade, which consists of carriages, floats and people dressed in vibrant color dresses winding their way through the streets of Munich.
Festival dates: Saturday 16 September – Tuesday 3 October
Average budget: It can cost you anywhere between INR 1-1.5 lakh.
Vacation duration: The fest lasts about 15 days. You can keep a day or two to attend the fest and about 12 days to explore Germany.
10. Seychelles: October is the best time to explore Seychelles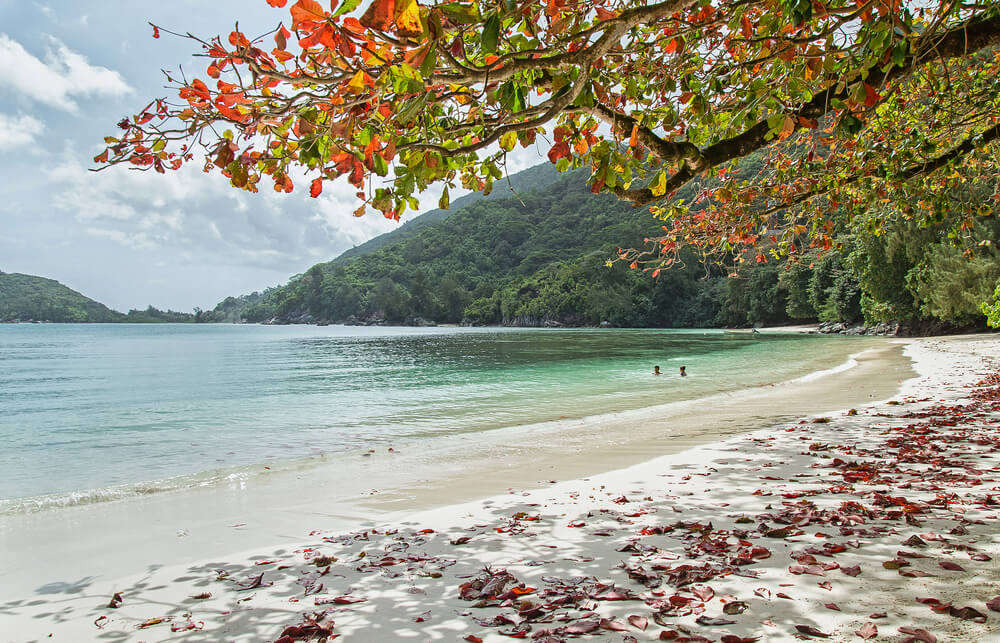 Seychelles is hot during March, April, and May. October is the breeziest month of all, which makes it the best time to enjoy the beauty and beaches of Seychelles. Also, the winds come from the north west during the month making it safe to swim. The calmer waves and romantic weather is perfect honeymoon couples too.
Average budget: INR 70k-80k for a not-so-luxurious trip. A luxury trip can cost anywhere between INR 1-1.5 lakh per head.
Vacation duration: Seychelles is so big and gorgeous that even 15 days aren't enough, but if you're on a short trip to the island nation, then a week-long stay would be great.
Suggested Read: 35 Exotic Places To Visit In December In India 2022 To Enjoy A Surreal Vacation!
11. Kutch: Be a part of Rann Utsav this November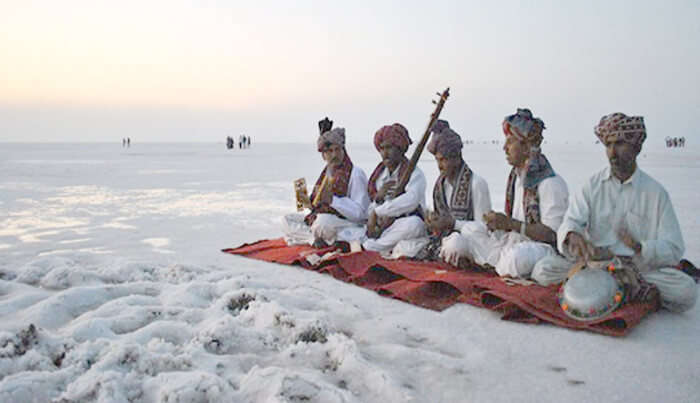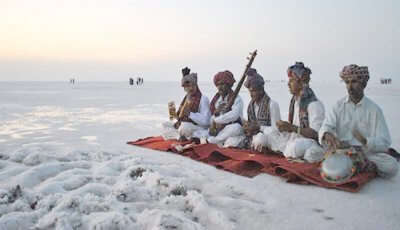 Rann of Kutch is a carnival of folk music and dance. It is the time to admire and celebrate the beauty of White Rann. If you're a photographer or you enjoy the raw beauty of nature, then you must not skip this unique fest of Gujarat. You can witness the shimmering landscape under the cool and soothing light of the moon. People dressed in colorful clothes, handmade arts and crafts, traditional ornaments, and decorated textiles reflect the magnificence of  the kaleidoscopic Gujarati culture.
Festival dates: TBA
Average budget: Anywhere between 15k-20k including accommodation, transport, and food.
Vacation duration: 3 days to enjoy the Rann Utsav and you can extend your vacation to 7 days if you want to explore the historical places around.
12. Auli: Beacuse December is the time for snow and skiing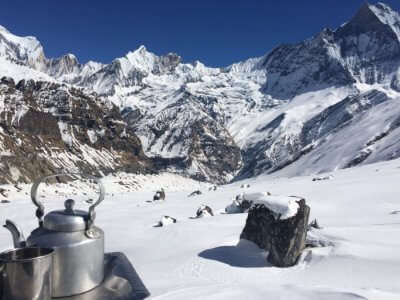 Image Source
Auli is the perfect place for that wild and adventurer travelers within you. If you want to see the most gorgeous snowfall of the year or your want to go skiing on some dangerous slopes, then Auli won't disappoint you at all. From avid skiers to beginners, everyone can enjoy skiing here with local skiing operators.
Average budget: Anywhere between 12k-15k for food, accommodation, and transport. you may have to spend extra on skiing and other adventure activities.
Vacation duration: 4 days are enough to experience the gorgeous snowfall of Auli and go on skiing.
Further Read: 10 Best Travel Resolutions To Make For 2022. What's Yours?
Don't go by rules! Don't travel in just peak season! Plan a trip with tarvelTriangle and Get ready to experience something new and exciting each month of the year in 2022.
People Also Read
Wedding Destinations Destinations For Rock Climbing Luxury Holiday Destinations
---
Looking To Book A Holiday Package?
Book memorable holidays on TravelTriangle with 650+ verified travel agents for 65+ domestic and international destinations.
---
Comments
comments