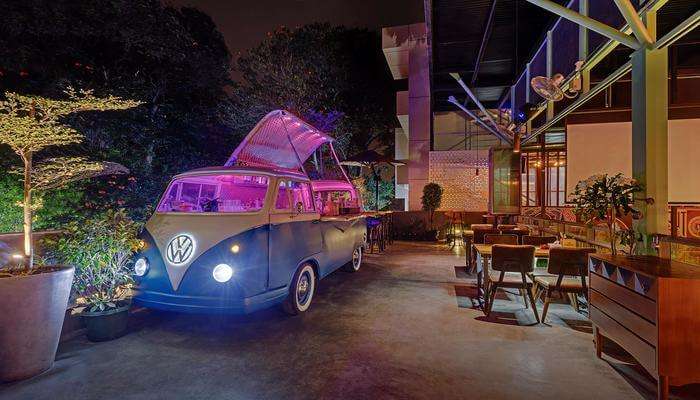 They say if you want to know a city inside-out, you need to wait until after dark. And Bangalore, the Silicon Valley of India, is no different. The nightlife in Bangalore is considered to be the best. Known for the beautiful lakes, parks, and pleasant weather,it is after the dark that this city comes to its full-fledged self, where joy and music hang in the air like a sweet aroma. The city offers its best nightclubs, microbreweries, dance clubs, and more for you to have a blast. So, without delay, come and join the city in its merry-making!
Nightlife In Bangalore
Here we give you the best of places for you to have the ultimate experience of nightlife in Bangalore.
Skyye Lounge
Pebble – The Jungle Lounge
Prost
The Humming Tree
Hangover
The 13th Floor
Big Brewsky
LOFT 38
Loveshack
Xtreme Sports Bar
1. Skyye Lounge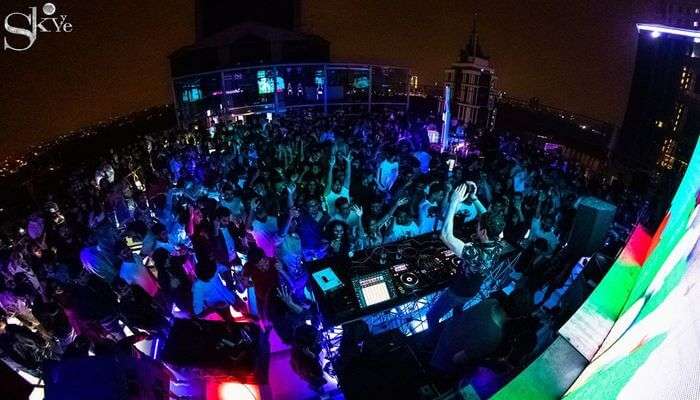 Probably one of the most popular and iconic night clubs in Bangalore, the Skyye Lounge is everything that a nightclub should be. The epitome of nightlife in Bangalore, this club is guaranteed to make you fly high with every tantalizing beat. Furnished with an under-lit dance floor, circular counter, and a rooftop swimming pool, this club is the ultimate destination if you want to see what Bangalore is all about in the night. And all these accompanied by the splendid view of the city! What more could you ask for?
Price: 2,500 INR (approx. for two)
Location: 16th floor, UB City, Vittal Mallya Road
Must Read: The 10 Best Illuminating Museums To Visit In Bangalore
2. Pebble- The Jungle Lounge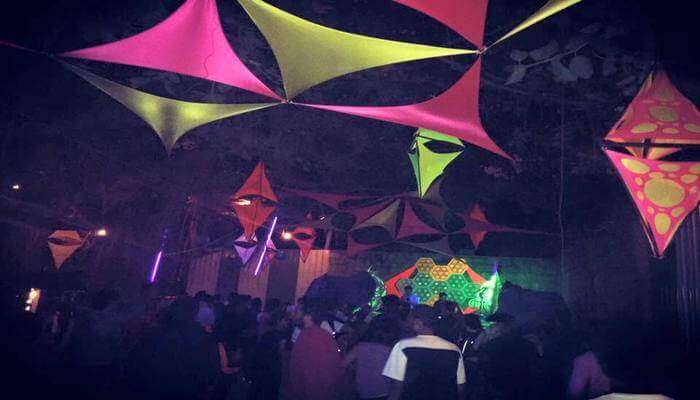 Ever seen those attractive tracks in movies where the hero and heroine dance in an exotic forest set-up? Dream of a similar setting? Worry not, because the Pebble has got your back. Evident in its name itself, Pebble — the Jungle Lounge is a pub with a literal forest set-up. Talking about psychedelic, it offers one of the best nightlife in Bangalore for you to bring out your dance-freak. Great food and a beautifully rustic and earthy setting, the Pebble will leave you asking for more.
Price: 1,500 INR (approx. for two)
Location: #3 Princess Academy, Ramanna Maharishi Road, Palace Grounds, Bangalore
Suggested Read: 10 Most Popular Temples In Bangalore To Visit For A Spiritual Retreat
3. Prost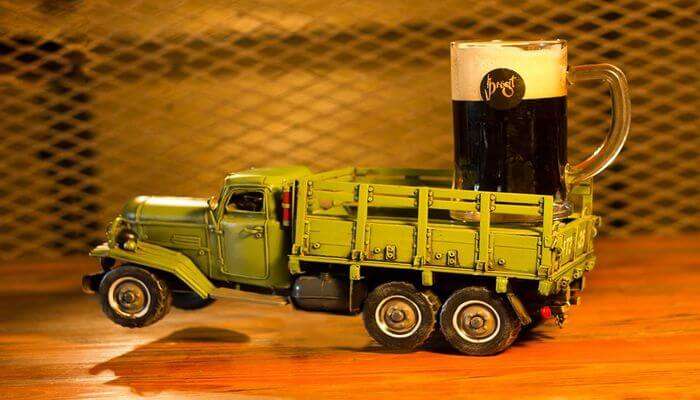 Talking of themed nightclubs in Bangalore, you will find this one on every list. Prost welcomes you to a wrecked ship decor, with an industrial pub set up. Everything about this place screams of rustic. And if you are a beer-lover, then think no more. Prost is just what you are looking for. With a collection of the most excellent brew, it also offers you a live DJ and a rooftop area for you to chill.
Price: 1,800 INR (approx. for two)
Location: 749, 10th Main, 80 Feet Road, 4th Block, Near Maharaja Hotel, Koramangala
Suggested Read: 25 Gorgeous Places To Visit In India In December 2019 With Your Loved Ones
4. Hangover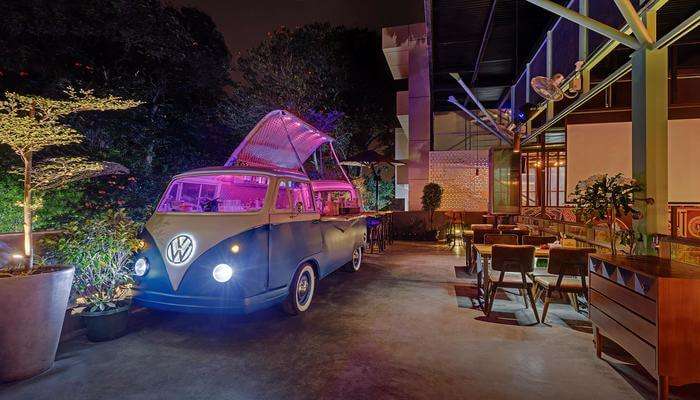 Are you with your squad and looking for a chilled out place to crash? Then you must head over to Hangover. A Volkswagen van as a bar, a diverse sitting area, and great contemporary mixes by DJs, Hangover is the place to experience wholesome nightlife in Bangalore for singles. Their ambiance is made to suit all types of moods, and their music will get you bobbing your head. Add in great food and drinks, and you have got yourself the whole package of the best nightlife in Bangalore.
Price: 1,500 INR (approx. for two)
Location: 1080, 12th Main, HAL 2nd Stage, Indiranagar, Bangalore
Suggested Read: Street Food In Bangalore: 15 Delicacies You Can't Miss
5. The 13th Floor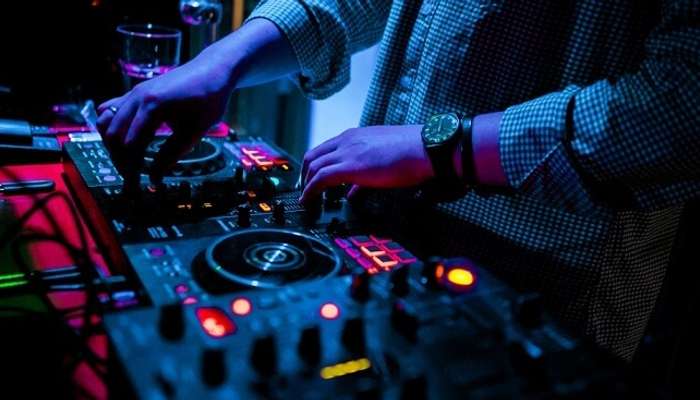 For a romantic escape, the 13th Floor offers the ideal nightlife in Bangalore for couples. It's located on the 13th floor (very subtle) of the Barton Center and offers magnificent views of the city. If this isn't romantic already, you should take a look at their ambiance — soothing low lightings, rooftop settings, along with a line of mouth-watering dishes from several cuisines (Asian, Thai, and North Indian). So, bring your significant other to the 13th Floor to enjoy a relaxing 'evening in Bangalore.'
Price: 1,700 INR (approx. for two)
Location: 84, Barton Centre, MG Road, Bangalore
Suggested Read: 15 Monsoon Getaways Near Bangalore For A Scenic Escape
6. Big Brewsky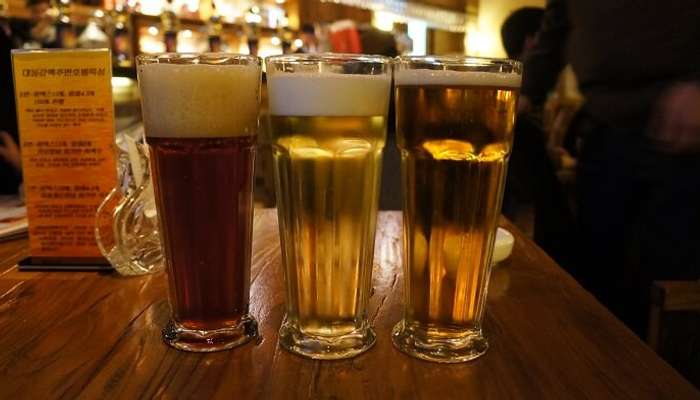 The big-name among the microbreweries, Big Brewsky, is your go-to Bangalore nightlife places if you love a big glass of beer. Famous for their creatively crafted beer and an array of lip-smacking finger food, the Big Brewsky aims big with its chill atmosphere, stained glass windows, and a lot more. They also have this chic pool, complete with a bar by its side, a perfect experience for nightlife in Bangalore for couples. So, for an exciting evening, head to this microbrewery for a fabulous time, while swaying to good music with a chilled beer in hand.
Price: 1,600 INR (approx. for two)
Location: Sarjapur Road, Behind MK Retail, Before WIPRO Corporate Office, Bengaluru, India
Suggested Read: 20 Enthralling Spots For Camping Near Bangalore That Are Worth A Visit In 2019
7. LOFT 38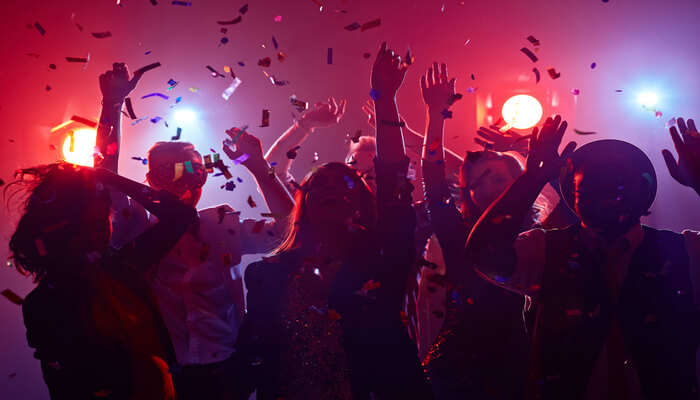 Nowadays, when it comes to nightlife experiences, it is all about the ambiance and the music. Loft 38 gladly offers its loft-style pub, complete with wood and rustic decor. The decor is done so well; it can easily be recognized as one of the most handsome looking clubs in Bangalore. Along with their popular and loud music, the club has one of the most amazing crowds. And every time you drop down exhausted, the club is ready with its platter of delicious dishes of Indian and Continental cuisines and various mocktails and cocktails for you to re-energize yourself.
Price: 2,100 INR (approx. for two)
Location: Shop No.763, 100 Feet Road, HAL 2nd Stage, Indiranagar, Next to Xtreme Sports Bar
Suggested Read: 12 Amusement And Water Parks In Bangalore That Are Ideal For 2019 Summer Vacay
8. Loveshack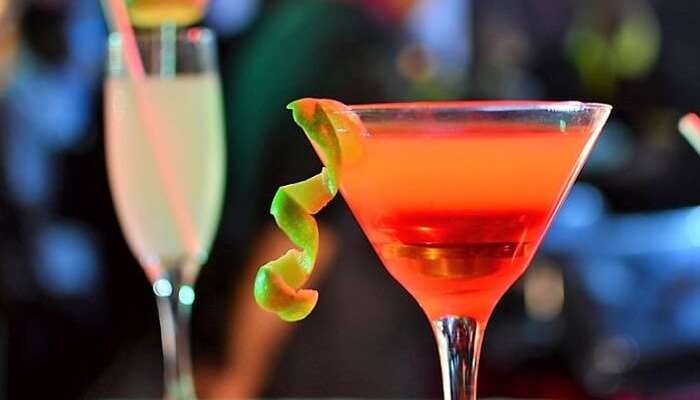 Since nightlives are all about letting your hair down, meeting new people, and making lots of memories, Loveshack is an excellent place for a start. It is a two-floor space of white decor, large windows, and an open roof. It has got Bollywood and Punjabi music blasting and has arrangements for live performances, karaoke nights, sports screening, and special ladies' night as well. The ideal nightlife in Bangalore for singles, what other great places to be at for an excellent night out than the Loveshack?
Price: 1,600 INR (approx. for two)
Location: 280, Amarjyothi Layout, Opposite DELL, Inner Ring Road, Domlur, Bangalore
Suggested Read: An Off The Charts Honeymoon To Bangalore, Mysore, And Coorg
9. Xtreme Sports Bar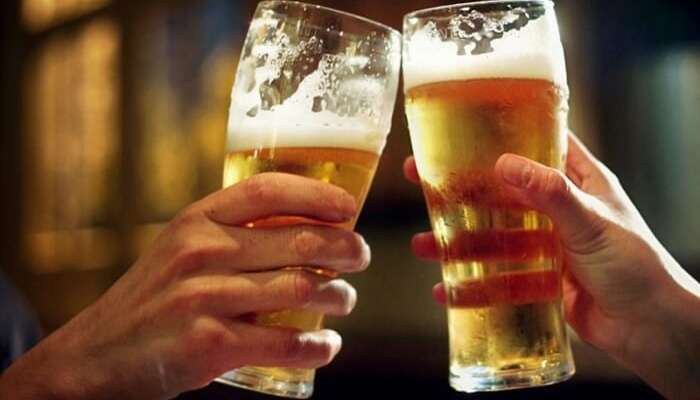 Want to enjoy sports night with your friends, but in a slightly different and merrier way? Head down to Xtreme Sports Bar for the ultimate gaming/bar experience. This sports-themed bar offers you a complete sports environment with live sports screening, a pool table, a gaming zone, and indoor and outdoor sitting areas. Therefore, go cheering and fanning over your favorite teams with your friends over delicious food and incredible drinks.
Price: 1,500 INR (approx. for two)
Location: Play Arena, 75, Hosa Rd, Valliyamma Layout, Kasavanahalli, Karnataka 560035
Suggested Read: A Family Road Trip From Bangalore To Paris: A Drive To Remember!
Tips To Enjoy Nightlife In Bangalore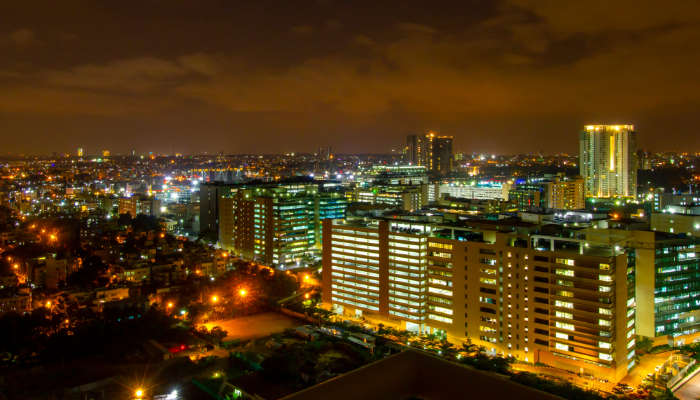 Here are a few tips you should keep in mind if you are headed out to enjoy the nightlife in Bangalore.
Clubs in Bangalore have strict age restrictions. Therefore, to save yourself the ruckus and embarrassment, always carry your age proofs around with you. Looking young is impressive, but letting it spoil your fun is no good at all!
Clubs can be fun but pretty hectic. With all the dancing and shuffling, you can get yourself all over the place. Therefore, we suggest you carry a minimum. Just the essentials, and you can dance away to your heart's content without worrying!
It is advised that you book your reservations earlier. Yes, random is fun, but it won't be so if you have to wait in line for hours. When clubbing, drinking turns out to be an undeniable part.
Therefore, if you are driving to your destination, make sure someone from your group takes the responsibility of driving everyone back home. Or you may avail yourself of cab services and not drive at all. Drinking and driving were never cool to begin with.
Further Read: Bangalore's Heli Taxis Will Fly You To & Fro The Airport From This Week
After a long day, you need a night out in the city that is buzzing with such a vibrant nightlife. Therefore, do yourself a favor, get your friends, and hit these happening clubs, and take full advantage of the vibrant nightlife in Bangalore. Cheers!
Frequently Asked Questions About Nightlife In Bangalore
Q. Do clubs in Bangalore have free entry?
A. Not all clubs entail free entry, but there are a lot of clubs that do allow it. However, clubs that usually do not permit free listings sometimes open their gates for all on certain occasions like Ladies' and Stags' nights.
Q. Which clubs in Bangalore hold Ladies' Nights?
A. Almost all clubs in Bangalore have a specific day/period reserved for Ladies' Nights. From our list, we have clubs such as Loveshack and Xtreme Sports Bar that organize amazing ladies' night for all the females to have an excellent time.
Q. What are the age restrictions in clubs at Bangalore?
A. As long as you are 21 and above, all clubs in Bangalore will lay their gate open for you. However, if you have adult supervision, say when you are traveling with family, then there won't be a problem with your age. Clubs, however, prefer not to allow children.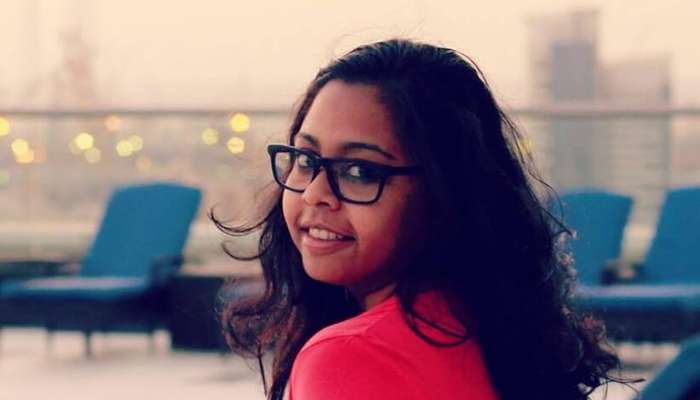 Comments
comments