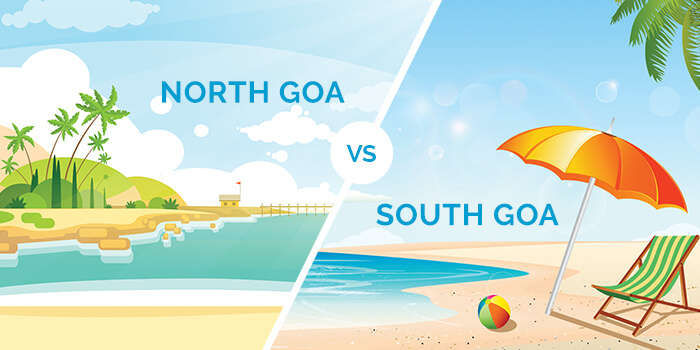 The everlasting confusion of choosing between North Goa and South Goa is like the conundrum of a lifetime. Which is better and why? These are some common questions that we all face while we plan a trip to the pocket-sized state of India. It is no surprise that most gangs of friends end up in a brainstorming discussion when the topic is North Goa vs South Goa and rightly so, for each region of Goa has its unique charm. Let's analyse the main differences between North Goa and South Goa and choose which one is better for a dazzling trip this year.
About North Goa And South Goa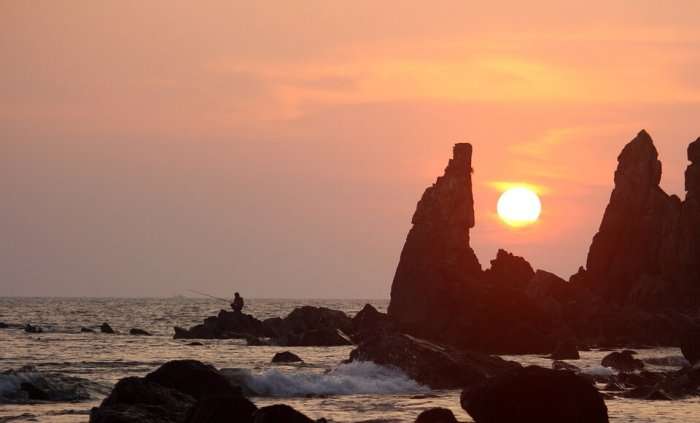 Weather in Goa: Both South Goa and North Goa enjoy tropical weather. However, traveling to South Goa is better because the weather is less humid than in North Goa.
Best Experiences In North Goa And South Goa
Step into the sun-kissed beaches, soulful breeze, vibrant nightlife, mouth-watering seafood and casinos; you name it and Goa has it. So many things to do in such a small town, but have you decided where to enjoy all these delights? Let's begin the battle of North Goa vs South Goa.
Beaches Of North Goa And South Goa
Heritage Places In South Goa And North Goa
Shopping Piazza In North Goa And South Goa
Exquisite Cuisine Of North Goa And South Goa
Nightlife In North Goa And South Goa
Sightseeing In Goa
Casinos In South Goa And North Goa
Stay Options In North Goa And South Goa
1. Beaches Of North Goa And South Goa
The wonderful beach side and flamboyant parties are the first ones to follow when traveling to India's hippest city, Goa. Scroll down to analyse the difference between the beaches of North Goa and the beaches of South Goa.
North Goa – Electrifying Vibes And Happening Beaches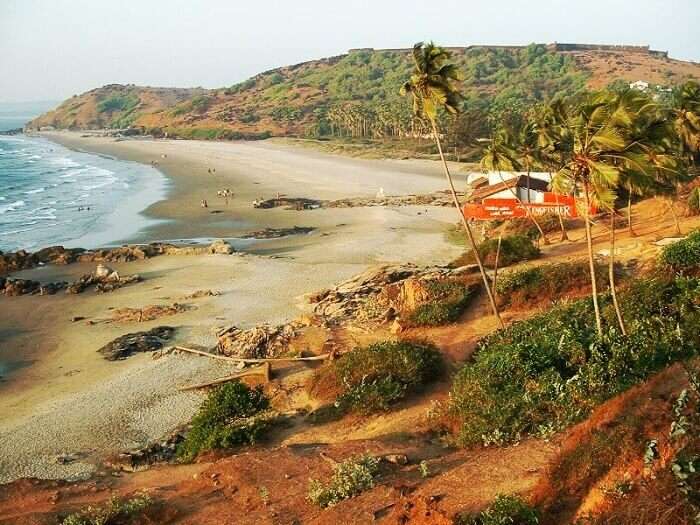 The party animals will be delighted visiting Baga Beach, Vagator Beach, Anjuna Beach and Calangute Beach for sure. Enjoy the jazzy parties, watersports and street food when at the popular beaches of North Goa. As they are famous, the beaches of this part of the town are a bit crowded.
South Goa – Soul Soothing Secluded Beaches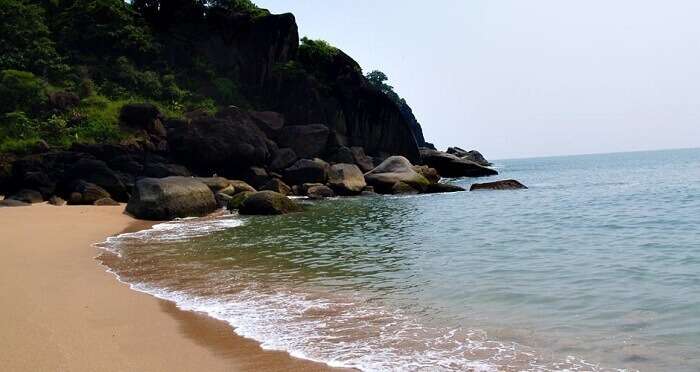 Image Source
You can relax at the quiet and pristine beaches of this edge with your partner. Some of the famous beaches of South Goa are Palolem Baech, Butterfly Beach, Majorda Beach where you can enjoy exquisite delicacies at the most elite restaurants. Explore the virgin sand of Tiswadi Island with your beloved for a perfect romantic weekend getaway.
Suggested Read: Christmas Celebration In Goa Is The Perfect Way To Soak In The Festivities In 2018!
---
Goa Holiday Packages On TravelTriangle
Visit Goa – the beach capital of India. Explore golden sandy beaches, casinos, and night markets. Book your Goa holiday on TravelTriangle for the best expereince of water sports, sea food, and luxury resorts. Inclusions: Hotels, cab, water activities, & sightseeing.
---
2. Heritage Places In South Goa And North Goa
Other than the famous golden beaches, Goa is known for catholic buildings with beautiful architecture. The Portuguese style adapted by the convents and the churches commemorates the past of Goa. We are sure, you must be curious to know which part has a more prolific layout of the buildings. Battle of North Goa vs South Goa will be tricky this time.
North Goa – Lesser Explored Attractions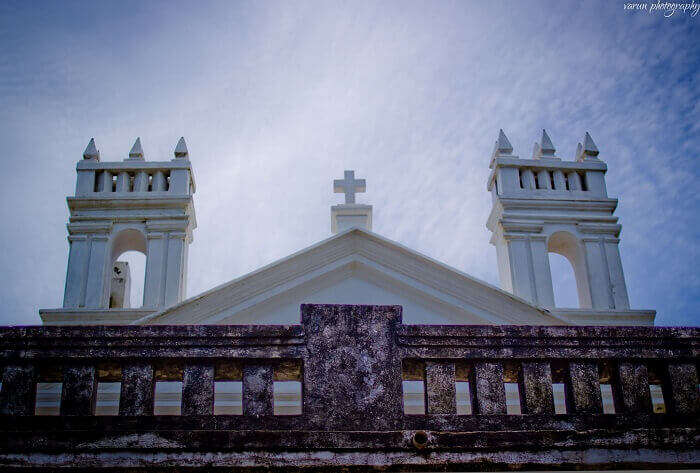 The famous church buildings of North Goa are built amidst picturesque surroundings which make them even more special for the tourists. After entering these artistic monuments you will feel as if you are in a Portuguese colony. The frequently visited ones are Church of St. Catherine, St. Antony's Church and Church of St. Lawrence.
South Goa – Famed Tourist Spots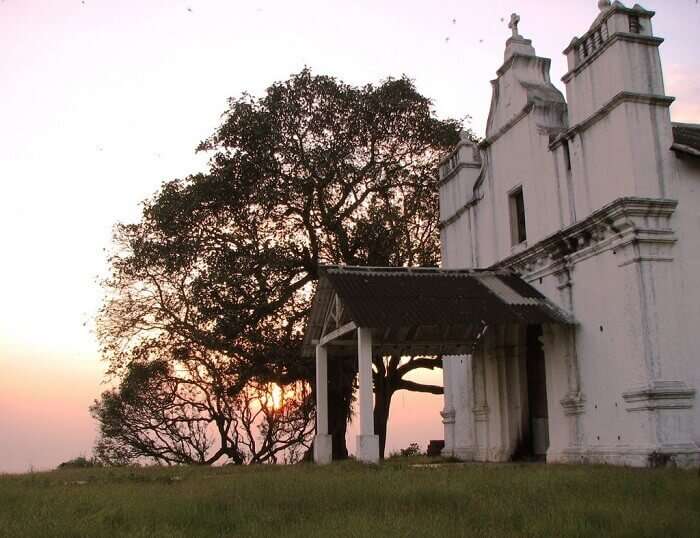 These are very similar to the churches mentioned above, but are newer than the North Goan churches. The vaulted interiors of these buildings overwhelms the visitors by their sheer grandeur. Some of the famous churches are Rachol Seminary, Our Lady of Hope Church, Velim Church and Three Kings Church. South Goa VS North Goa is much more famous for the tourist attractions.
Suggested Read: 3 Days In Goa: A Guide To Help You Plan Your Getaway Better
3. Shopping Piazza In North Goa And South Goa
The three words defining the Goan markets- cheap, stylish and original. The sense of hippie culture and the noise of 'buy one get one free' tempts you to shop from these fabulous marketplaces. Where can you find the better or genuine ones might be your question? Well, let's explore and see the comparison between the two sides of Goa.
North Goa – Best Markets For Budget Shopping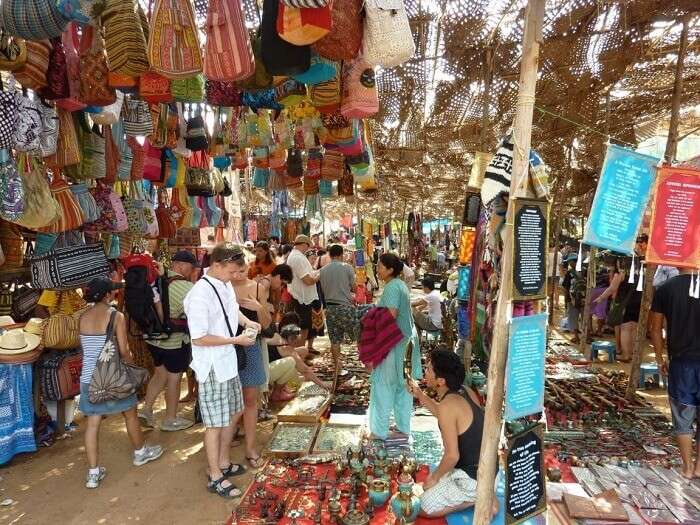 Flea markets of North Goa sells clothes, jewellery and souvenirs for hard core shoppers and bargainers. The markets are a wonderful blend of Tibetan, Kashmiri and Gujarati trinkets, bed covers, wooden craft and much more; the list is endless. While crashing the beguiling beaches of North Goa, a visit to Anjuna market, Arpora market and Maposa market should be on your list.
South Goa – Goa's Most Exclusive Collections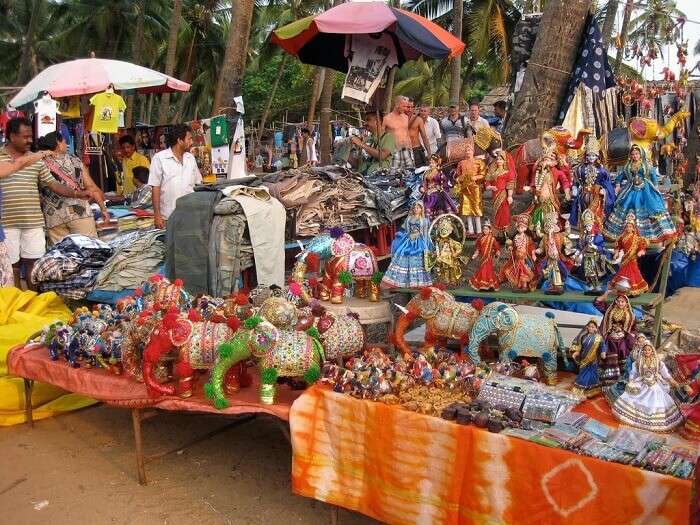 You don't need to sing 'Saturday Saturday' song as the flea markets of South Goa have something special in its bag everyday. They are less crowded which makes you enhance your bargaining skills. So hit the Palolem market, Colem market and Caculo market and shop till your pockets weep.
P.S – Act like a local to get better deals at these markets!
Suggested Read: 16 Famous Beaches In Goa That Are Lively And Picturesque
4. Exquisite Cuisine Of North Goa And South Goa
How can we forget the food after spending the entire day in shopping? The exquisite delicacies of Goan cuisine with loads of pepper and seafood cannot be missed in this list of differentiation. South Goa vs North Goa battle will take a lip-smacking turn at this point!
North Goa – Goan Street Food Treats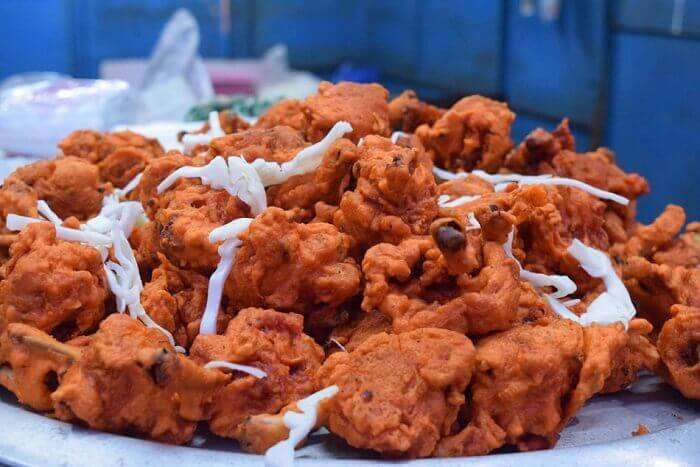 For the street food lovers, North Goa is a stairway to heaven. There are a whole lot of beach shacks and hotels serving delicious and piquant Goan cuisine. Intoxicate yourself a little with Goa's special Kaju drink, feni. Try out Fellini's Pizza and Matsya Freestyle Kitchen for calzones and seafood.
South Goa – Spoiling Gourmet Delights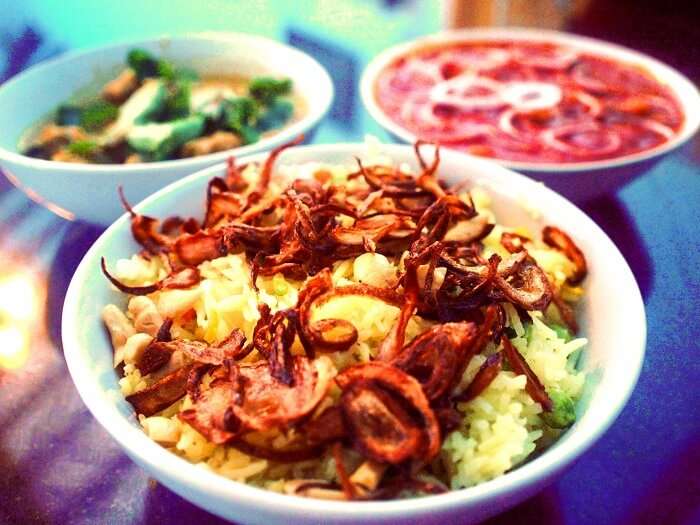 South Goa serves scrumptious food that will leave you asking for more. Relish the mouthwatering delights with a lot of energetic crowd basking on the sunbeds. Try some delicacies in the feni production part of Goa from Martin's Corner and The Village Square that will soothe your taste buds.
Suggested Read: 12 Hacks For A Kick-Ass New Year In Goa On A Budget In 2019
5. Nightlife In North Goa And South Goa
The most happening place in India invites guests from all around the world to party hard at the sun-kissed beaches. No matter where you are in Goa, the melodies and the flickering lights will woo you to party hard.
North Goa – Party Animal's Paradise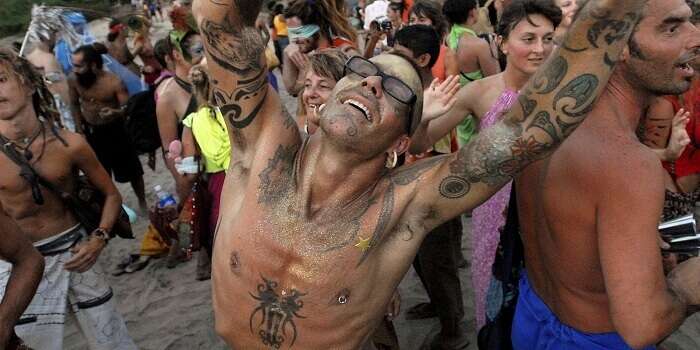 The never ending beach parties of North Goa make night brighter than the days. Most of the young janta groove to the music of the famous DJ's with flashy disco lights. Hit the dance floors of Cafe Mamo's and Tito's club with your buddies.
South Goa – Hub Of Lounge Evenings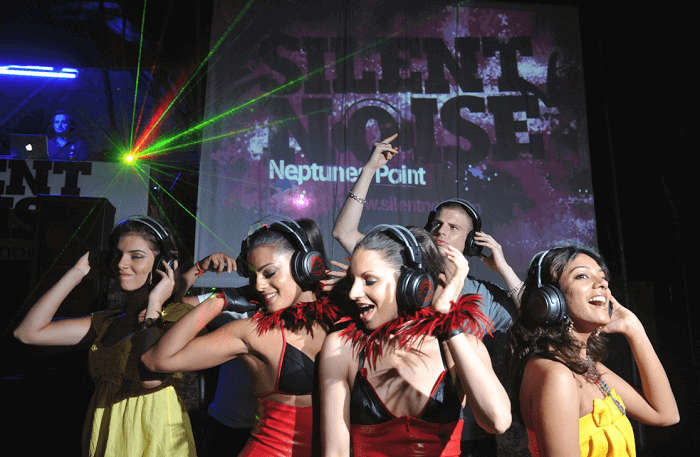 Are you craving for some elite parties on your roadside? Well, South Goa is the right choice for you my friend. Under the shed of your luxurious resort, there is a lively party waiting for you. Visit Silent Noise Club and Leopard Valley and tell us how it feels to be a part of it. Nightlife in Goa is somehow the same in every part of the town whether it be North Goa or South Goa, but South Goa has a sense of class unlike North Goa.
Suggested Read: 15 Best Hotels In Goa Near Calangute Beach For A Laid-back Beach Vacation
6. Sightseeing In Goa
The rave city can take you through the famous forts and wildlife sanctuaries that were featured in many Bollywood movies. Thinking about standing on the same place where your superstar was shot and clicking pictures? Yeah, we know you want to live that moment without even thinking for a second. Well, let us sort those famous locations in South Goa and North Goa for you.
North Goa – Adventure Traveler's Favorite – Come & Explore The Jungles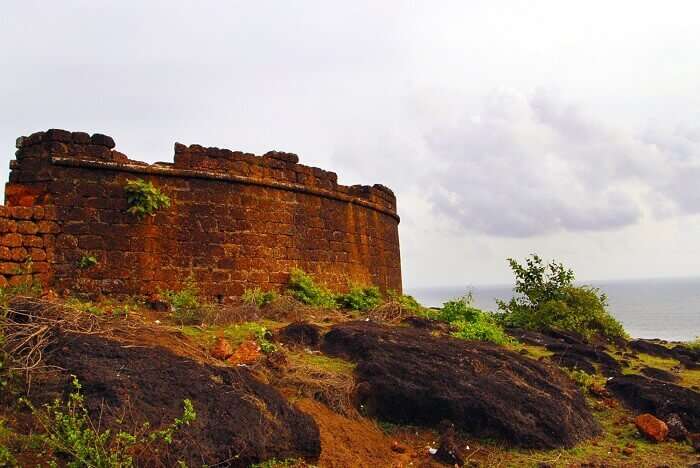 The famous forts such as Fort Aguada and Chapora Fort are the perfect ones to make memories for lifetime. Adore the view of the awe-inspiring sea, facing the forts. If this is not enough then dare to click pictures with some Bengal tigers at Mhadei Wildlife Sanctuary and Bondla Wildlife Sanctuary.
South Goa – Casual Tourist's Pick – Come & Meet The Dolphins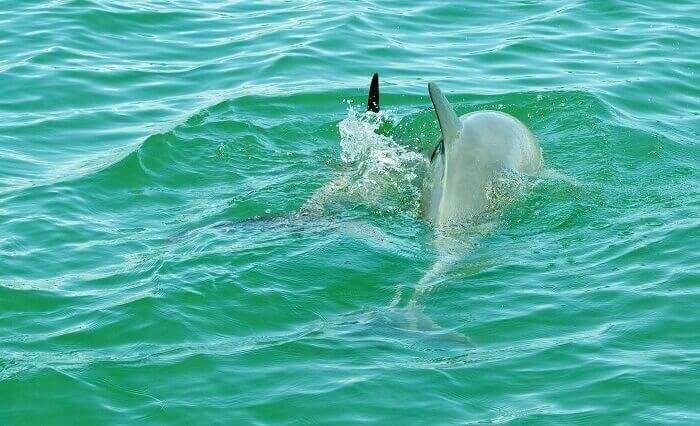 Scared of tigers and want to take good luck home? Then Dolphin sighting will be the ultimate experience for you in South Goa. Fill your phone memory taking snaps at Cabo De Gama and Rachol Fort while in this part of the town. If you have that nerve to spot tigers then visit Codigo Wildlife Sanctuary with your family for a day.
Suggested Read: New Year Party In Goa: 8 Parties You Must Attend For Ringing In 2019 In Style!
7. Casinos In South Goa And North Goa
You need to try your luck at the 'Las Vegas of India'. Are you thinking, is it even worth tagging this name? Then, go find out for yourself and let us know if it's true or not. Will give you some options to decide where to try your hand.
North Goa – Gambling Aboard The Cruise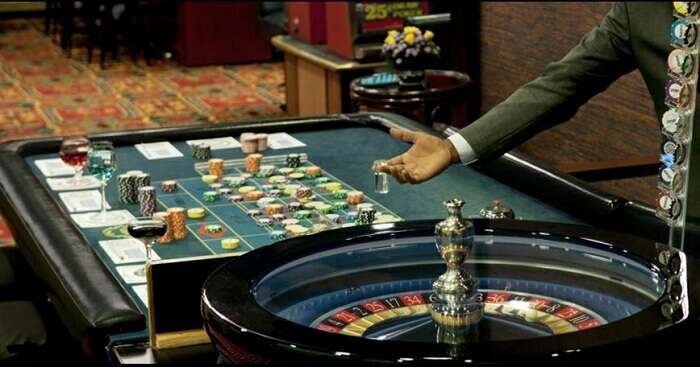 Hear out loud the thunderous music with spinning wheels of  Casino Palms, Casino Carnival and Crown Casino. Try your hand at Blackjack and Rummy with ice-cold drinks at any Goan casinos. Along with the regular casinos North Goa has many aboard luxury liners for a perfect date.
South Goa – Baccarat & Roulette At Luxe Casinos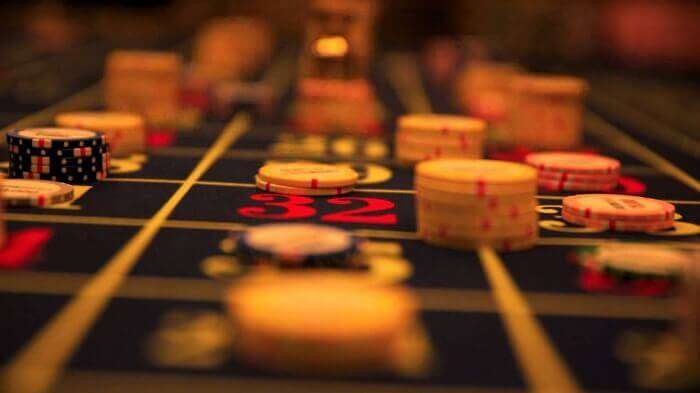 A fairly recent development, the casino culture has developed in South Goa because of the great inflow of foreign tourists. Check out Casino Pearl, Casino Pride and The Zuri White Sands and indulge in a gambling session with amazing music by the famous DJ's from all parts of the country.
Suggested Read: Ditch The Wild Goan Vacation For These Harmonious Alluring Villas In South Goa
8. Stay Options In North Goa And South Goa
Are you facing problems to choose a stay option while traveling to Goa? Not anymore, choose your favourite lodging according to your taste and budget. This last and final point of differentiation will clearly define which part is more suitable for you. The last 2 minutes of North Goa vs South Goa.
North Goa – Buzzing resorts in the heart of Goa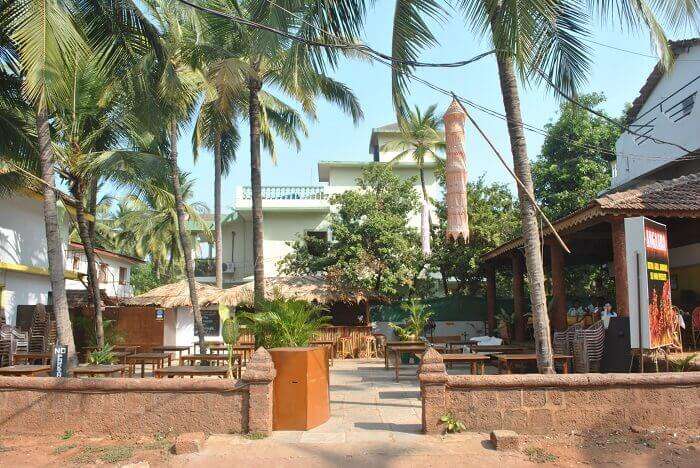 North Goa offers you a variety of affordable beach shacks and hotels to spend your trip on a budget. Not very luxurious but we can assure you the view and the food will blow your mind away. Book Naked Space Boutique Hotel, Casa Vagator, S2 Beach Shack and Calamari Beach Shack near your favourite beaches.
South Goa – Serene Nests To Kick Back And Unwind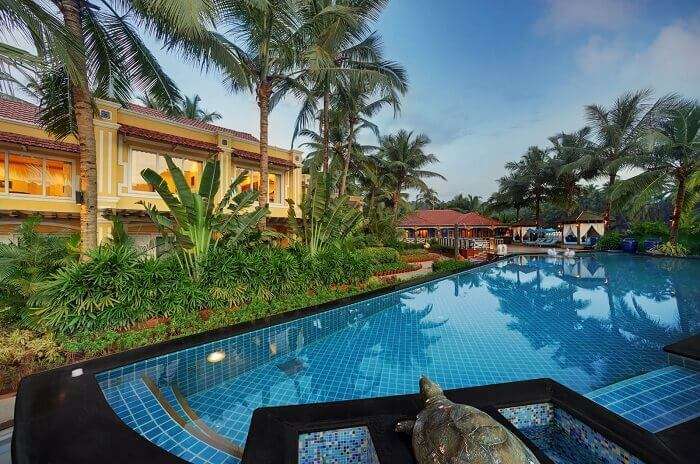 If you cannot compromise on the luxury, then South Goa is highly recommended. Take ease at the jacuzzi and spa of these lavish hotels and even the shacks for your perfect tour to Goa. We would suggest staying at The HQ, The Nest and BeachHutBooking.
Download the infographic to save your time :)

How to Reach Goa: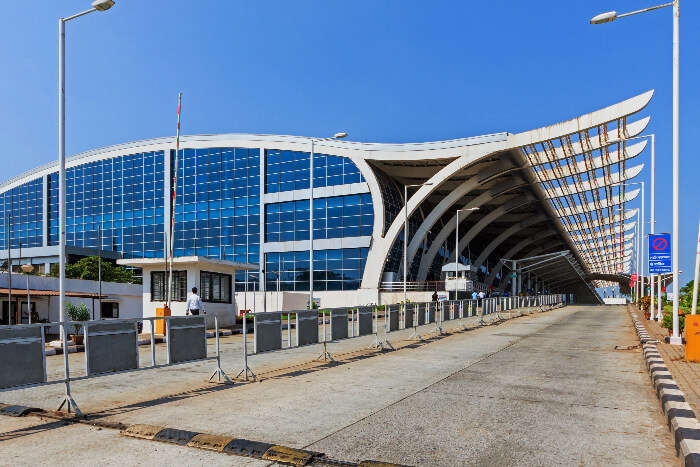 By Air: Dabolim Airport lies just 26 kilometers from the state's capital, Panjim
By Train: The main railway station are Madgaon and Vasco-Da-Gama.
By Road: Goa has a number of public as well as private bus operators, which offer options for intracity and inter-city conveyance.
Best time to visit Goa: The best time is between October to April.
Budget:
North Goa: INR 10,000 3N/4D (budget stay)
South Goa: INR 20,000 for 3N/4D (luxurious stay)
Further Read: 10 Resorts In North Goa Which Are An Epitome Of Comfort & Class
The debate of North Goa VS South Goa will go on forever but one thing is for sure that Goa needs to be visited, isn't it? So, plan your Goa trip and end the battle of North Goa vs South Goa soon. Hey! don't forget to resolve other's dilemma by sharing!
Frequently Asked Questions About North And South Goa
Q. Which place is better North or South Goa?
A. Both North and South Goa are amazing. In this blog is all the information about the experiences in North and South Goa, one can take a look and decide which suits them best.
Q. Which beach is best in Goa for family?
A. Sinquerim, Baga, Calangute, Colva and Palolem are some of the best beaches in Goa for family.
Q. Which is the best area to stay in Goa?
A. If one wants to enjoy the happening parties and touristy vibes of Goa, then Calangute or Baga are good areas to stay in Goa. If one is looking for peaceful vibes and a relaxed stay by the beach, then Colva and Palolem are a good choice.
Q. Which is the most beautiful beach in Goa?
A. Arambol is one of the most beautiful beaches in Goa.
Q. What can I do in South Goa?
A. Some of the best things to do in South Goa are:
1. Water Skiing
2. Parasailing
3. Beach Camping
4. Bat Island Trip
5. Butterfly Beach Hiking
Q. What is the best time to visit Goa?
A. The best time to visit Goa is in between the months of November to March. The sun isn't too hot during these months and it is the best time to be out at the beaches exploring and having fun.
Q. What are the best things to buy in Goa?
A. Cashew Nuts and Feni are the two things that one can buy in Goa.
Embed This Image On Your Site (copy code below):


Comments
comments