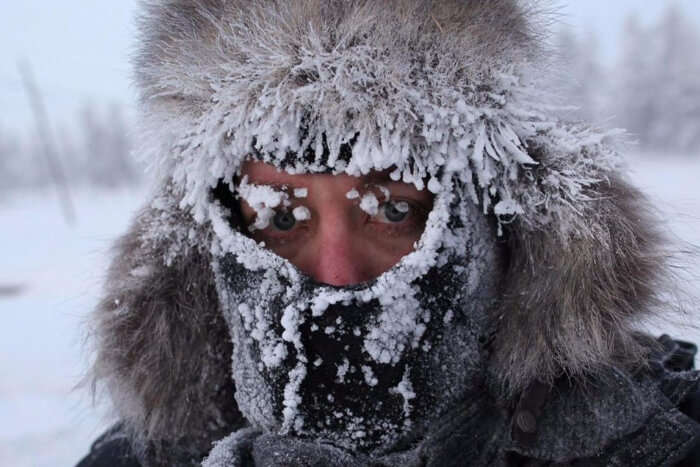 Home to about 500 people, Oymyakon is experiencing the most brutal winter right now. This remote village in Russia at -58 degrees Fahrenheit is the coldest place on earth. Temperatures in this region recently hit -80° Fahrenheit, which so cold that the village's digital thermometer broke down. The village has been an object of curiosity as its reputation for this unsparing cold and its tough residents who withstand it year after year, has grow.
According to the Siberian Times, some residents' own measurements had shown the temperature below minus-88 degrees, approaching a former record from the 1930s.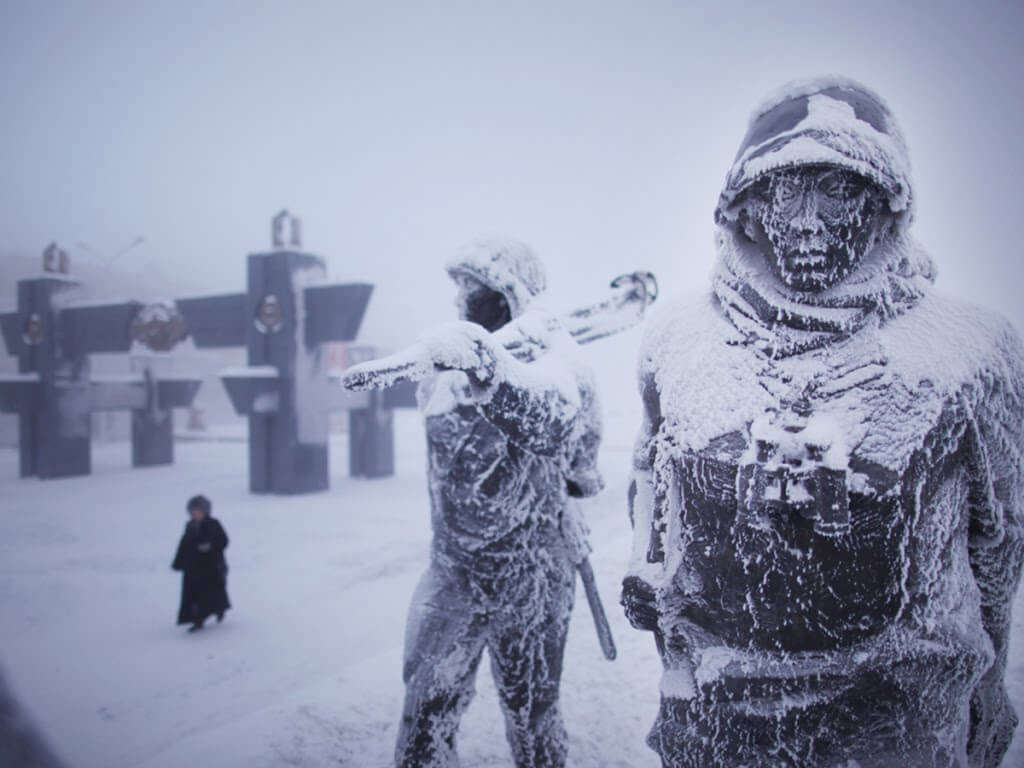 Sitting about 750 meters above sea level, the village has only one shop and one school that shut only if the temperatures dip below -60 Fahrenheit. In Oymyakon arctic chill is a regular fact of life, something that needs to be endured. Yakutians have managed to come up with a variety of hacks to survive in this harsh weather.
Most of the people of the place use outhouses as the indoor plumbing freezes during the time. Cars are kept in heated garages, and if they leave them outside, they are left running all the time. Crops don't grow on this frozen land, so Yakutians have a majorly carnivorous diet, including raw flesh, reindeer meat, long-sliced frozen fish, frozen horse liver, and ice cubes of horse blood with macaroni.
While Oymyakon is the coldest inhabited place on earth, it's not as cold as the spot at the bottom of the world in Antarctica, where according to NASA, temperatures go as low as -133 degrees Fahrenheit.

Think about the Yakutians before you say your city is too cold to live!

Further Read: These Winter Pictures Of Oymyakon – The Coldest Inhabited Place In The World – Will Make You Want The Summers To Never End