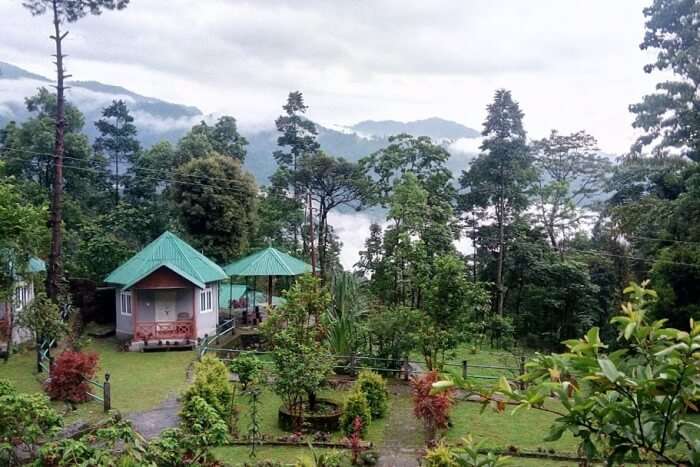 The naturally vibrant town of Darjeeling lies in the foothills of the Himalayas. One of the most favorites amongst tourists, this city of West Bengal is all about keeping the onlookers absorbed with its rich vegetation and breathtaking mountains that are partially covered with clouds. Enveloped within nature's beauty, this town gives you a lot to explore as well as experience. Imagine staying in one of the places to stay in Darjeeling that will bring you closer to the serene environs and fresh air and will make you a witness to the glorious Himalayas, as you relish the cosiness that they're renowned for.
Essentially known for its tea gardens, the town in West Bengal is no less than a paradise for nature lovers. The tea estates here entice the tea connoisseurs to spend some quality time and even revisit over a period of time. The city life here is made bearable with the presence of natural elements and the awe-striking backdrop that features Mount Kanchenjunga.
Top 10 Places To Stay In Darjeeling
While the town has a lot to keep you engaged in, one thing you must consider having utmost importance is the place of stay. When the town is so beautiful, a lot depends on where you're planning a visit Darjeeling in October and your stay. After all, it is something that can essentially make your trip more amazing or simply a bummer. So, for your ease, some of the places of prominence have been listed below and select that one best place to stay in Darjeeling. Choose one before you lose one!
1. The English Cottage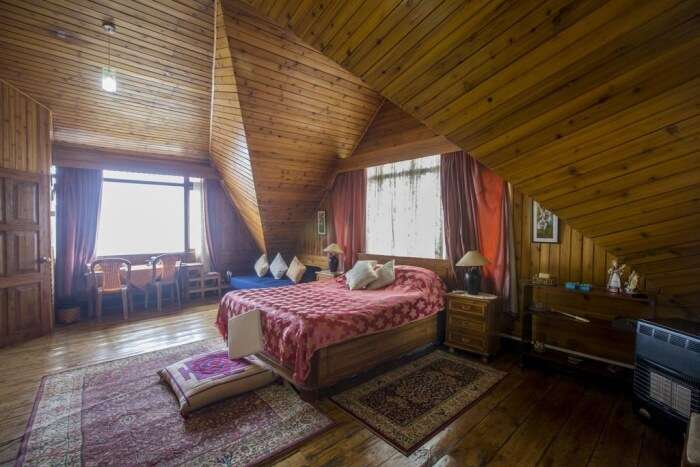 The name itself makes you imagine a British setting! The best place to stay in Darjeeling, The English Cottage, offers interior decor, will definitely take you by surprise and will remind you of the simple countryside setups owing to the wooden decor items, floors, and ceilings. This cottage will as if bring you closer to nature, providing you the most mesmerizing view of Kanchenjunga. The floral decoration has been generously done, enhancing the whole vibe of the place.
There's a garden, terrace, and you can avail free WiFi. There are 2 bedrooms in the apartment with a kitchenette. The location of English cottage in Darjeeling is something that makes it more desirable – attractions like Happy Valley Tea Estate, Mahakal Mandir, and Himalayan Mountaineering Institute And Zoological Park are located within 1 kilometers. Tiger Hill, Ghoom Monastery, and Japanese Peace Pagoda are located at a distance of less than 7 kilometers from here.
Location: 19/1 Hermitage Road Darjeeling, 734101 Darjeeling, India
What's Special: Awesome view of Kanchenjunga from the property
 Darjeeling Nightlife: Enjoy A Laidback Evening In These 7 Places On Your Vacation
---
Looking To Book A Holiday Package?
---
2. Singalila Jungle Lodge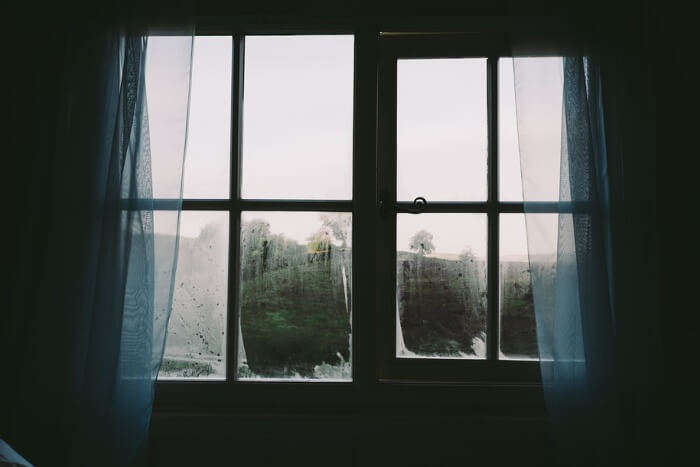 This one's located right amidst the lush greenery, as it has been established in the forest. The place feels like home from where you get the best view of the mountains. The garden area that surrounds the property is the best to have an amazing stroll at whilst absorbing the peace nature has to offer. If you're looking for honeymoon cottages in Darjeeling, then this is the place you should plan your stay at
The cottage is ideal for both families as well as couples. You can choose from the suites as well as family rooms. The reliable room service won't disappoint you. There's a free parking space provided close to the property and an in-house restaurant will add up to your convenience. Pets are allowed here and there are activities arranged for keeping the kids engaged.
Location: Palmajua, P.O Bansbotay, Rimbick, West Bengal 734201
What's Special: Impeccable room service
3. Darjeeling Blossoms Eco Tourism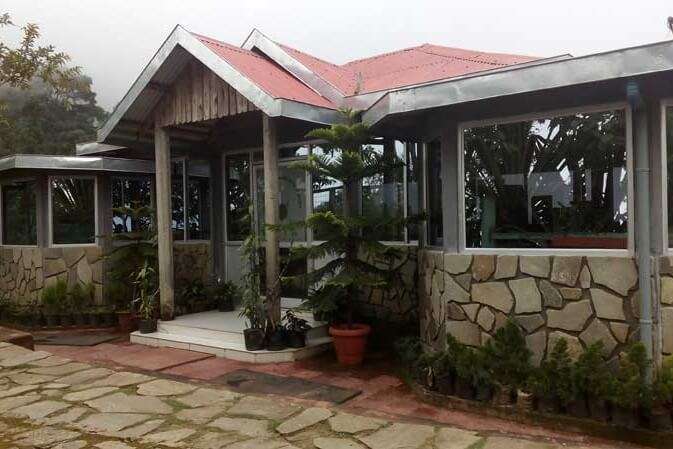 Located in Teesta Bazar, this place is ideal for those looking for quite simple yet satiating stay. This is one of those places of stay that will ensure you the ultimate escape from the bustling city life. The rooms have been designed simply but there has been no compromise made on the basic necessities. The environment provided to you here is more on the informal side, making you feel at home.
You'll find many eating places as well as points of attraction nearby. This place will not provide you with a lavish stay but will surely make your experience worthwhile. There's an in-house restaurant with decent menu where you can enjoy breakfast and supper. From the rooms, you'll get one of the best views of the Himalayas. This is one of those places to stay in Darjeeling, India then made to late
Location: Bara Mungwa, West Bengal 734312
What's Special: Amazing in-house restaurant
 5 Best Cottages In Darjeeling Where You Can Soak In Ultimate Bliss & Luxury
4. Khambuhang Nature Holiday Camp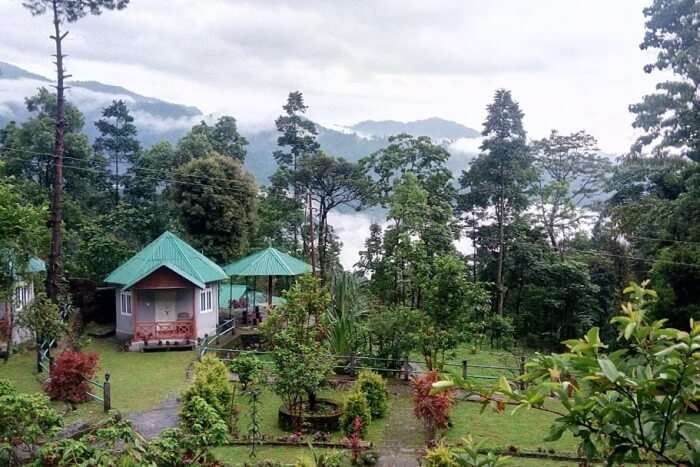 Have some of the best views and experience tranquility at its best as you come for a stay at this property. If you are planning for the best places to stay in Darjeeling, choosing Khambuhang National Holiday Camp for your stay with family here will be as amazing as spending your time alone. From here, you get to behold various birds chirping and hopping from one branch to another – an extremely absorbing sight!
Providing free parking and WiFi, this property is ideal for a simple as well as sorted stay. Located in the middle of natural wonders, this cottage is ideal for having a peaceful time at without having to compromise on the comfort. The staff is known for being truly hospitable and a credible service can be easily expected from them. The room service is quick and will help you make the most of your stay here.
Location: Paren – Todey Rd, Paren Godak Khasmahal, West Bengal 734319
What's Special: Best views and great hospitality
5. Red Panda Eco Huts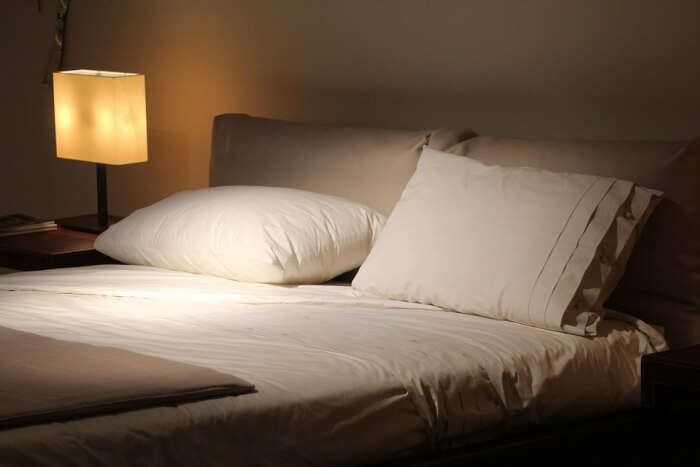 This property is located close to many tourist attractions like Lava Jamgon Kongtrul Monastery, Canopy Walk, Deolo Hill, Zuluk Wildlife Area, and many more. People prefer staying at this property because of the scenic beauty of the Himalayas that they get to witness right from their rooms' windows as well as the extremely humble and friendly staff.
This is a small property that only has 3 rooms and has a lot to offer when it comes to catering to its guests. One of the cheap places to stay in Darjeeling, this place is ideal for a budget stay and is considered quite suitable for a weekend getaway. The food here is freshly served and you'd rather end up wanting more.
Location: Neora Valley, Near Lava, Darjeeling District, Kolakham, West Bengal 734319
What's Special: Scenic beauty of the Himalayas
 Darjeeling Honeymoon: Romance Amid The Stunning Himalayas
6. Tieedi Earthy Dwelling & Herb Garden Dwelling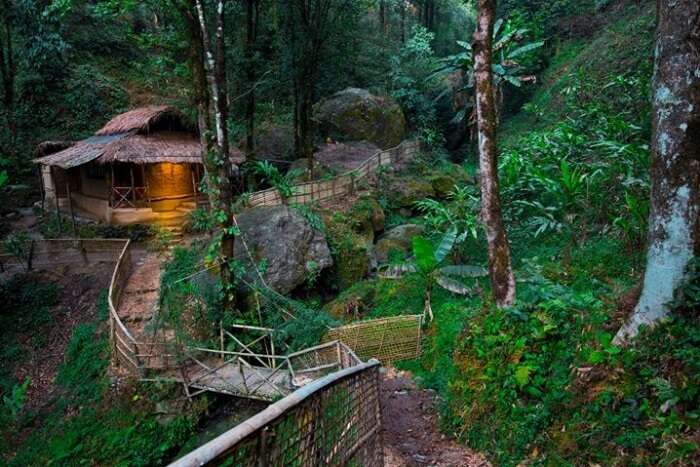 Located right in the middle of a forest, this cottage will leave you mesmerised by its interiors as well as location. Living in this cottage is like living in nature. The use of bamboo in the construction totally serves the purpose and makes this place a perfect blend of modernity as well as nature. The concept behind the making of this property involves preservation of the wonders of nature. This is one of the amazing and offbeat places to stay in Darjeeling.
Facilities provided here includes free parking, breakfast, vehicle service from or to the airport, and more. The interesting part about the huts is that they've been skillfully handcrafted with the help of local craftsmen. This place is the perfect escape from the mundane and noisy life of the city. This is one of the most talked-about family cottages here..
Location: 8 Mile, Gorabari, Darjeeling, West Bengal 734209
What's Special: Perfect blend of modernity and nature
7. Summan Cottage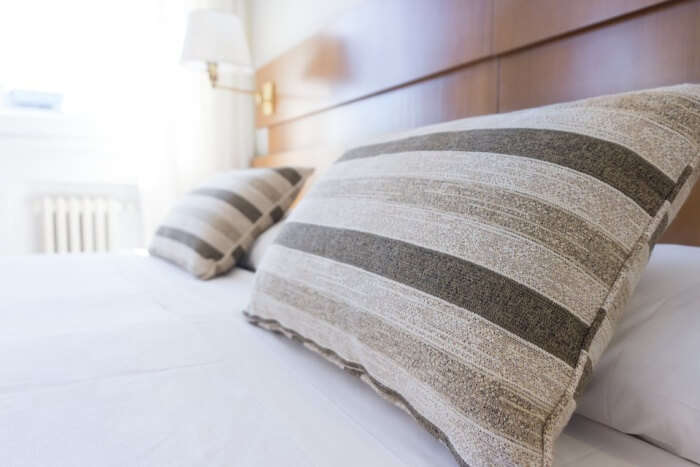 This place too is considered the best for spending quality time in peace away from the regular hustle and bustle. The highlight of this property is the terrace that provides you with a mesmerising view of the mountains. Host treats you with utmost humbleness and takes care of your concerns.
Spacious yet cosy, the rooms will make your stay utterly satisfying as well as intriguing. From the windows, you'll get the most amazing views that will leave mesmerised throughout your stay. You get facilities like WiFi, room service, medical assistance (a call away), laundry service, housekeeping and more. You can even enjoy bonfire, indoor games, and barbecue.
Location: Rungneet Tea Estate, Chitri Bazar, Lebong Cart Road, Darjeeling
What's Special: Bonfire and indoor games facility
 New Forest Trail In Darjeeling: A Holy Grail, Only For All Cyclists!
8. The Orange Cottage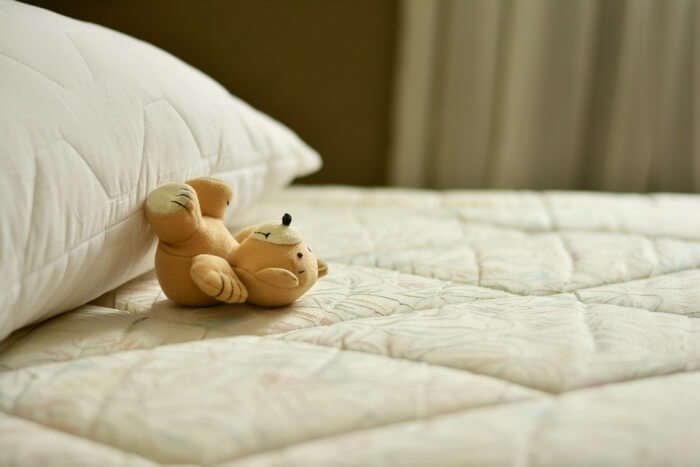 The property is known for its comfortable rooms from where you get the breathtaking views. Other than that, the caretaker service, parking, dry cleaning facility, and the availability of a kitchen simply add up to the amazing experience. Located far from the crowded streets, you can enjoy some quality time at the property.
The staff caters to your needs in the best way possible and you are served fresh food. The ambiance is quite comforting and you might as well find a home away from home at this property. If you get worried about where to stay in Darjeeling, then Orange Cottage can be a good option!
Location: Taba Koshi, Rangbang Khola, Chauk Bazaar,Magarjung, Darjeeling, India
What's Special: Comforting ambience
9. Mayfair Darjeeling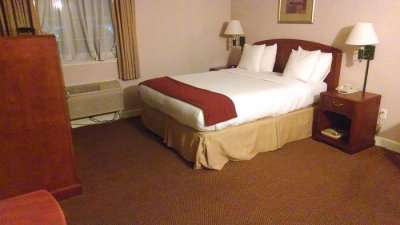 Image Credit: Tim36272 for Wikimedia
Disclaimer: The image is for representation purposes only.
Mayfair Darjeeling is a beautiful heritage hotel with spacious and comfortable rooms. Various facilities like conference rooms, kids club, gym, free WiFi and spa are available for use for guests throughout their stay. The highlight of the hotel is its prime location. All the popular tourist attractions are located nearby and can be explored by the guests according to their own convenience.
Location: Darjeeling, India
What's Special: Proximity to tourist attractions
 20 Things To Do In Darjeeling That You Won't Find In Any Travel Guide
10. The Elgin

Image Credit: ivabalk for Pixabay
Disclaimer: The image is for representation purposes only.
The luxury heritage hotel, the Elgin Darjeeling is well located near popular sights. The rooms at this hotel are beautifully furnished and equipped with modern amenities. Perfect for a great walk, you can explore the amazing mountain sceneries and pine forests. Besides the hotel also offers relaxing massage treatment, on-site library, meeting room, kids club and complimentary WiFi services and more facilities which can be availed by the guests.
Location: 18, HD Lama Rd, Chauk Bazaar, Darjeeling, West Bengal 734101
What's Special: Relaxing massage treatment
Best Time To Visit Darjeeling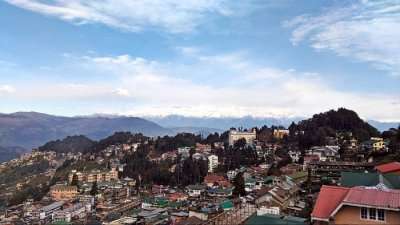 Image Credit: Piyush Tripathi for Wikimedia
Though the best time to visit Darjeeling is all year-round, April to June are an ideal time to travel. This time the weather is quite pleasant and is great for sightseeing and other touristy activities. October to March is great for those who love cold weather. Make sure to pack woolens and warm clothes if you plan on visiting this time of the year.
The places to stay in Darjeeling will never fail to make you a witness to the stunning view. Apart from that, tranquility is something that you'll easily find in each of the above-listed abodes. Your Darjeeling trip will be an ultimate refuge from the routine life if you consider one of these properties for an unparalleled stay.
For our editorial codes of conduct and copyright disclaimer, please click here.
Frequently Asked Questions About Places To Stay In Darjeeling
How many days are sufficient to explore Darjeeling?
You have to spend 2 to 3 days exploring all the famous places in Darjeeling. The beautiful hill station has many good tourist attractions like Tiger Hill, Darjeeling Ropeway, monasteries and more.
What are the best resorts in Darjeeling?
Mayfair Darjeeling, Sterling Darjeeling and The Elgin, Darjeeling are some of the popular resorts providing comfortable stay to the travelers.
Which cottages in Darjeeling are good for families?
The English Cottage, Red Panda Eco Huts and The Orange Cottage are listed amongst the best cottages in Darjeeling for families.
What is Darjeeling famous for?
Darjeeling is popularly known as the "Queen of Hills" as the destination is preferred by most of the tourists. Its ancient forests, scenic beauty, and quaint houses attract travelers across the country.
What is the famous food in Darjeeling?
There are many popular dishes to choose from if you're planning to taste authentic traditional food of Darjeeling. These dishes include Thukpa, Churpee, Chaang and many more.
---
Looking To Book An International Holiday?
---