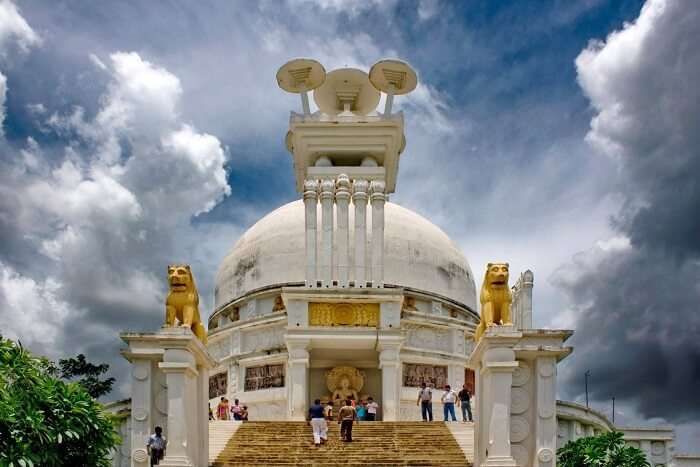 Agartala sets a perfect example of the blend of natural splendor and rich history. The capital city of Tripura has an abundance of things to offer. The place has its name even in the scriptures of Mahabharta, which makes it an important place in the history of Hindu as well. The city has served many dynasties as well. At the time of British rule, the city was called as the princely state. Everything has contributed to the making of Agartala of today and tourists who plan their visit to this city often come back to learning a lot about history, tribes, cultures, and many more. Being a part of the seven-sister state, Agartala is different from many other tourist places. Located on the banks of Howrah River, there are many places to visit in Agartala which will definitely give you a different perspective.
Top 16 Places To Visit In Agartala
Being a part of Indian mythology and a long history, Agartala has a lot of places that you should visit to learn more about the city. We have compiled a list of some of the best places out of all that are present in the city. All of these places will leave you in awe. From temples to palaces, there's plenty to see!
1. Ujjayanta Palace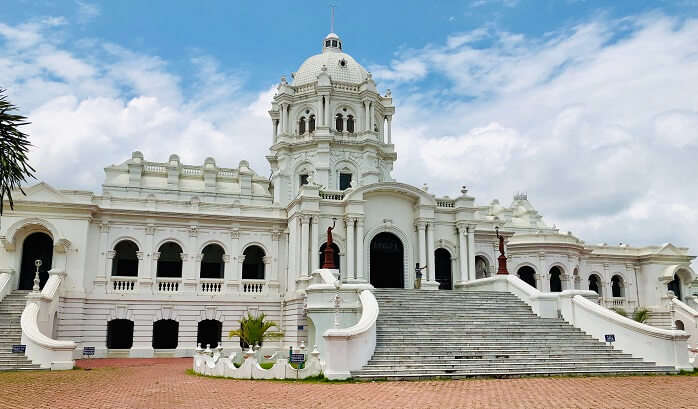 The palace is one of the main places to visit in Agartala. The royal palace is located at the core of Agartala. This palace was built in the year 1901. The main attraction of this palace is the magnificent tile floors and lovely doors. Rabindranath Tagore was the regular visitor of this palace and "Ujjjayanta" was the title given by him. There are public halls, darbars, and library in the palace. Until 2011, this palace served as the meeting place for the Agartala Legislative Assembly. But now this palace is mainly used as a museum and tourist place of Agartala. Spread over 28 hectares of land, this palace also comprises of several temples.
Location: Palace Compound, Agartala, India
Entry fee: INR 10 per person.
Timings: 10.AM-5.00 PM (Monday closed)
Agartala-Deoghar Weekly Express Flagged Off To Ease The Journey Of Pilgrims
2. Heritage Park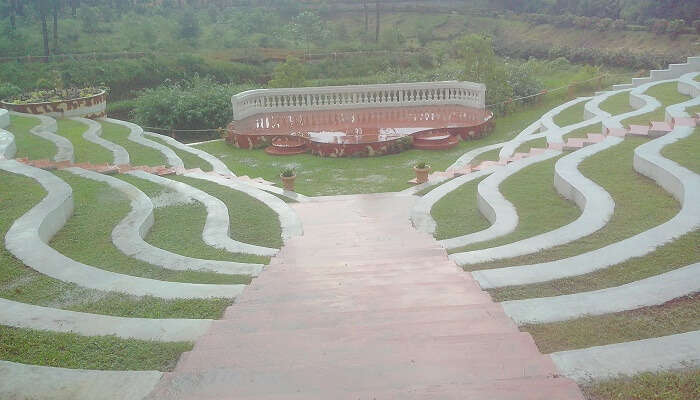 Heritage Park is one of the best parks in the entire state, and hence one of the best places to visit in Agartala. It was opened to the common public in the year 2012. The park got its name for representing the heritage of the entire state and it features small designs of all the famous monuments of the state like Raj Bari, Neermahal Palace, Unokoti, etc. Being the largest park in the city, one can spend some soothing time along with learning about the history of Tripura. You can also develop learning about the indigenous trees and flora and fauna of Tripura. Stone and wood statues decorate the park and add to its beauty.
Location: Near Raj Bhavan, Agartala, India
Timings: 10:00 AM 7.00PM
3. Tripura Sundari Temple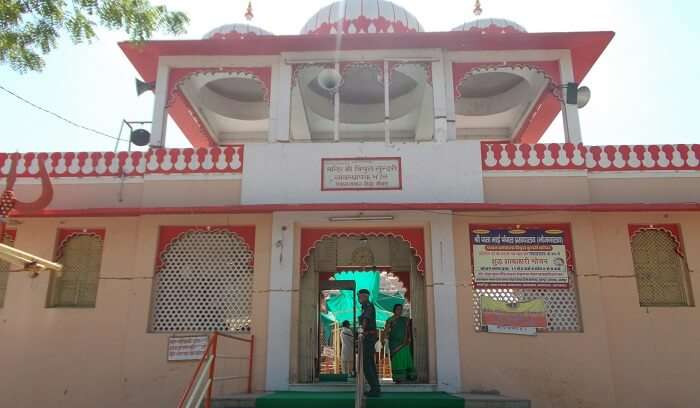 Located in Udaipur that is around 55km from Agartala, it is one of the oldest temples with a history of 500 years and among the fascinating places to visit in Agartala. The mainframe of this temple lies in being one of the 51 Shakti peeths in India. It is the temple where the toe of the right foot of Sati fell. Most of the people come here to offer prayers. Another fascinating fact about this temple is that it is shaped in the form of tortoise so the other name of this temple is Kurma peeth. Built-in the year 1501, it is the place where people sacrifice animals. Thus, the whole ground of the temple remains flooded with blood. It is also considered as one of the holy temples among the Hindus.
Location: Udaipur, Agartala. India
Entry fee: None
Timings: Summer- 5.00AM-9.00PM
Winter 5.30 AM- 8.30 PM
31 Reasons Why You Should Never Visit Northeast India In 2022
4. Neermahal Palace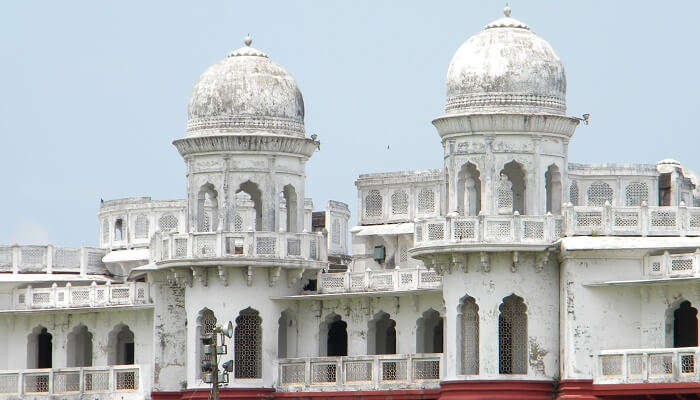 Neermahal or the "Lake Palace of Agartala" is said to be the largest palace in the Indian Subcontinent. The surrounding lakes and lawns add more beauty to this palace. Spending an evening here can be mesmerizing as you can be a part of the sound and light show that is organized here. The show helps people discover the cultural heritage of both the palace and its owners. The lakes that surround the palace have various types of sports activities. Most people come here to take part in the boat race, which is quite famous here. This beautiful palace is the perfect amalgamation of Hindu and Muslim architecture. The construction mainly features sandstone and marble. The palace is divided into two parts. One is the Andar Mahal and the other part is the open-air theatre.
Location: Rudrasagar Lake. Agartala, India
Entry fee: Adults-INR 5 per person, Kids below 5 years- INR 3 per person Still Camera: INR 10
Timings: 9.00AM-5.00PM
5. Sepahijala Wildlife Sanctuary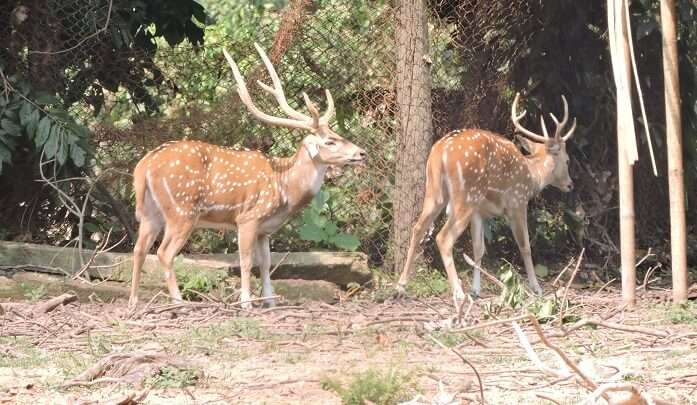 It is home to a variety of wild birds and animals. Spending time in the sanctuary is one of the best things to do in Agartala and will be an experience of a lifetime. Various types of lakes are present within this sanctuary and they are ideal for boating. There are about 150 species of birds and animals found in this sanctuary. You can also enjoy the elephant joy rides along going on an educational tour about with coffee and rubber plantations. Rare species of monkeys call this sanctuary their home. The place is located about 45 km from Agartala. Night visit is restricted. However, you can book guest rooms for day time.
Location: Agartala-Udaipur Main Road, Agartala, India
Entry fees: INR 20 per person
Timings: 8.00AM-4.00PM
30 Amazing Places In India To Celebrate New Year 2022
---
Planning your holiday but confused about where to go? These travel stories help you find your best trip ever!
---
6. Jampui Hill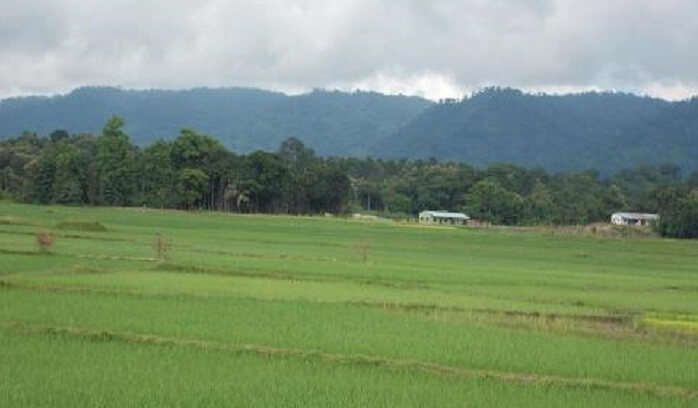 Jampui Hill has been given an epithet of "eternal hills of spring" and it rightly lives up to its title and the climate remains pleasant throughout the year. It is situated at an elevation of 3000 feet from the sea level. Apart from the pleasant climatic condition, the lush green forests, and orange garden all make it a place worth visiting. The hill is home to many tribal villages and tribal communities. There are panoramic sight spot, trekking spots, exploring the villages, lakes, and tranquil nature, you have a lot of options here to explore and experience.
Location: Agartala, India
Entry fees: None
Timings: Nothing as such
7. Jagannath Temple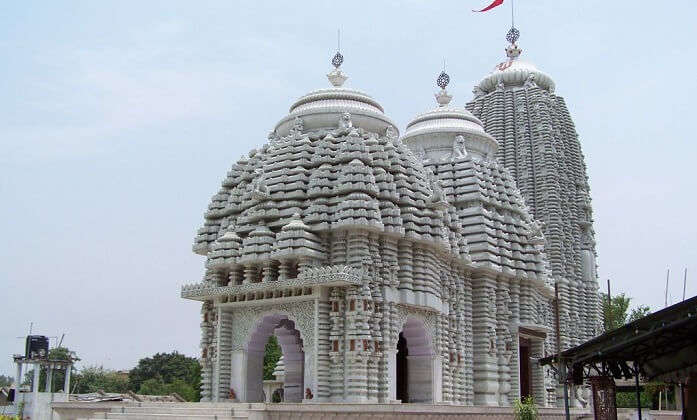 Built by the Maharaja of Agartala, this temple is quite famous among the people. It was constructed during the 19th century. It is located on the ground of the Ujjayanta palace ground. This temple is dedicated to Jagannath, Balabhadra and Subhadra. If you want, you can take some beautiful pictures of this temple along with enjoying the soothing ambiance. The base of this temple is octagonal. The pyramidal structures of this temple are the main attraction for the tourists. The evening aarti is the main event of this temple and most of the people gathered here to witness the aarti, that is said to purify the mind. Rath Yatra is the most important festival of this place and thousands of devotees gather here during this festival.
Location: Agartala, Tripura, India
Entry fees: None
Timings: 7.00AM-6.PM
16 Airports In India That Make A Dreamy Halt For Every Traveler In 2022
8. Gandacherra Wildlife Sanctuary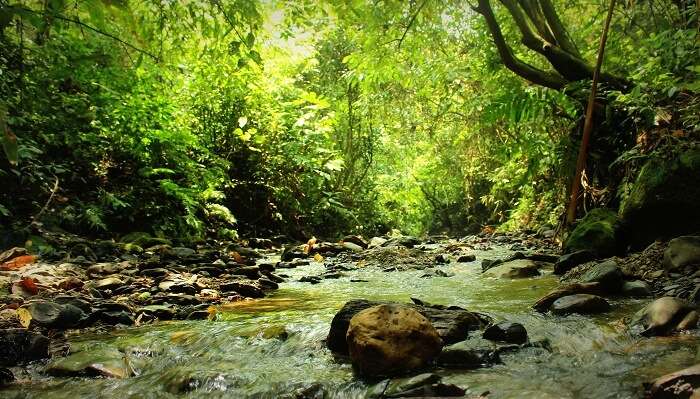 This enchanting sanctuary is a home of rare species of birds and animals. Some lakes surround this sanctuary, and if you want, you can opt for boating on the lakes. Mammals like bison, tiger and wild horses can easily be spotted here. You can even witness some migrating birds that usually come here during the winter months. If you like exploring wildlife has been one of your hobbies, then this is the best place where you can come across various types of wild animals. If you are lucky then you can come across the tiger and the wild bison, who generally don't come out in the daytime.
Location: Agartala, Tripura, India
Entry fees: INR 25 per person
Timings: 10.AM-3.30 PM
9. Ramkrishna Mission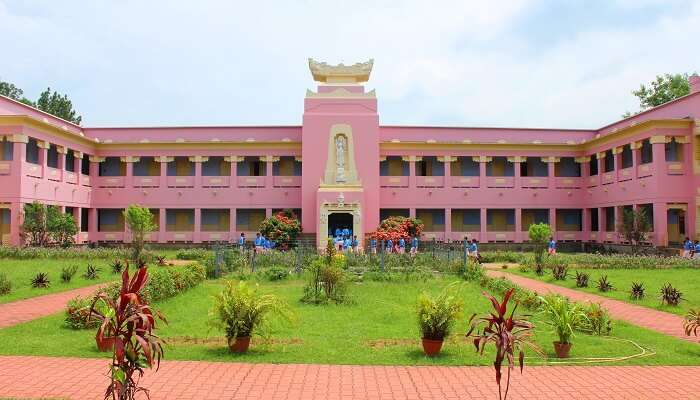 One of the sacred and religious places of Agartala, Ramkrishna Temple gathers a lot of tourists all around the year. It covers a large area. There is a big library that is located on the ground floor of the building. This library has a good collection of books that can be used for reading and gathering information. The whole temple is dedicated to Ramakrishna Paramhans. It is the only place where Ramakrishna spent his last days from December 1885 to August 1886. It is on the 1st day of January when he attained "Kalpataru". Thus, this festival is celebrated with great pomp and show here. The whole building is surrounded by beautiful gardens. You can reach here by travelling from toto.
Location: Ramakrishna Mission Road, Amtali Bazar, Viveknagar, Agartala, Tripura 799130
Entry fees: None
Timings: 9.00 AM-4.00 PM
35 Exotic Places To Visit In December In India 2022 To Enjoy A Surreal Vacation
10. Kamala Sagar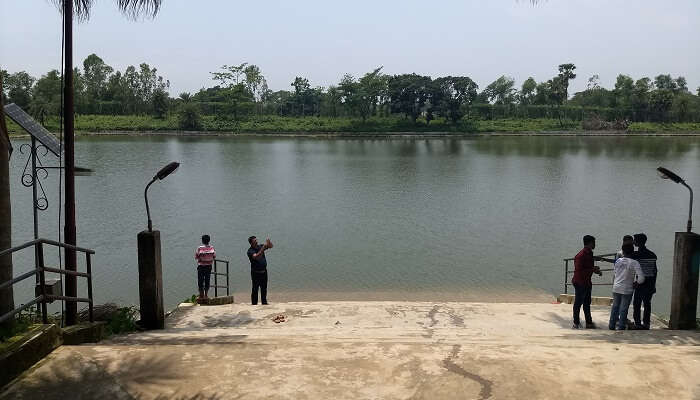 This temple is also known by the name of Kamaleswari temple. It is a popular shrine of Agartala. If you are at Agartala, you should go to this temple. There is an adjacent lake to this temple where most of the devotees take a bath before offering puja. The lake is regarded as holy which purifies the body. There are ample Government lodges near this temple that can be booked by the tourists. The temple is dedicated to Goddess Kali and the image of Mahishasurmardini resembles Dashabhuja Durga. Some people also call this temple in the name of "Kalibari". Maharaja Manikya Bahadur constructed this temple during the 15th century. The construction, however, completed during the 17th century.
Location: Near Kamalasagar Kali Temple, Agartala, India
Entry fees: None
Timings: 7.00AM-7.PM
11. Nehru Park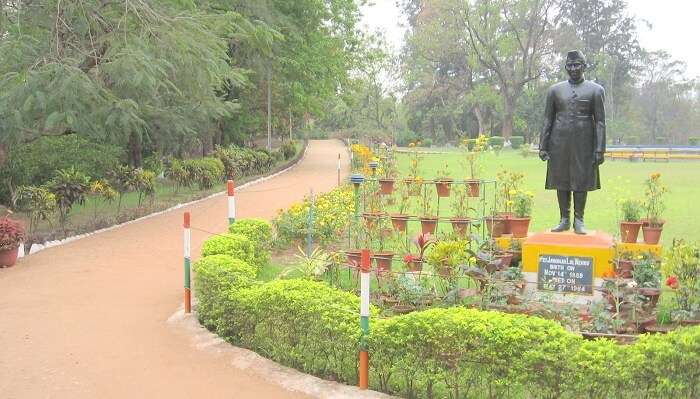 This park is located very close to the Gorkhabasti. The park is a natural and perfect place to spend time with the kids. As the space is quite large, the kids can engage themselves in various types of outdoor activities. This park also provides shelter to various rare species of flowers. The park was renovated and inaugurated in the year 2003. The Government of Agartala took great initiatives to change the look of this park.
Location: Gorkhabasti, Agartala, India
Entry fees: INR 20 per person.
Timings: 10.00AM-6.00PM
13 Places To Visit In Tripura To Understand The Essence And Vibe Of The State In 2022
12. Tripura State Tribal Museum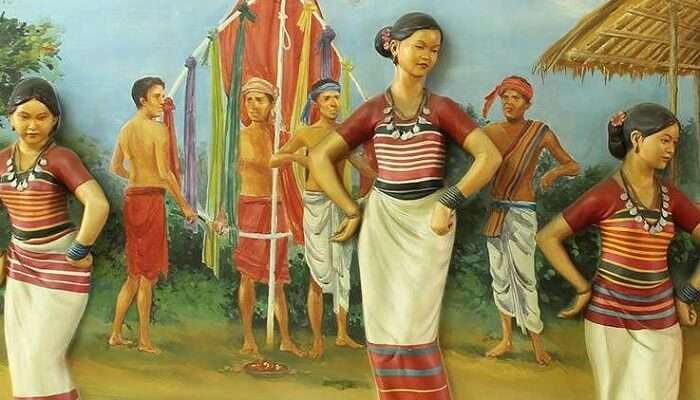 Right from handicrafts to tribal instruments and costumes, one can experience the rich tradition of Agartala at the famous Tripura State Tribal Museum. Considered to be one of the best places to visit in Agartala, the museum houses authentic mementos and ancient objects of not one, not two, but a total of 19 tribes that reflect the historical culture of the city.
Location: Lake Chowmuhani, Unnamed Road, Abhay Nagar, Agartala, Tripura – 799005
Entry Fee: INR 2 per person
Timings: 10 am to 5 pm (Closed on Sundays and public holidays)
13. Unakoti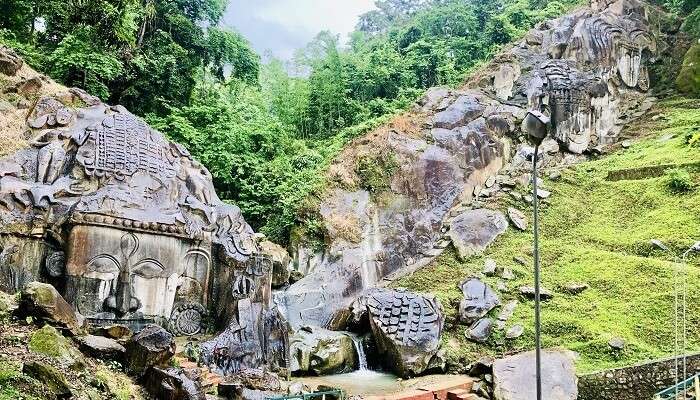 A famous pilgrimage site and one of the best places to see in Agartala, Unakoti draws thousands of devotees from all over the world. Putting up Tripura high on the travel charts, Unakoti displays the heritage of India in form of the beautiful sculptures of gods out of rock carvings. Surrounded by nature's lush beauty, Unakoti happens to be one of those tourist places in Agartala that is of utmost spiritual and religious significance.
Location: Dharmanagar – Kailashahar Rd, Uttar Unakoti R.F., Tripura – 799254
Entry Fee: NA
Timings: 8 AM to 6 PM Daily
10 Amazing Things To Do In Tripura That You Cannot Afford To Miss In 2022
14. Kunjaban Palace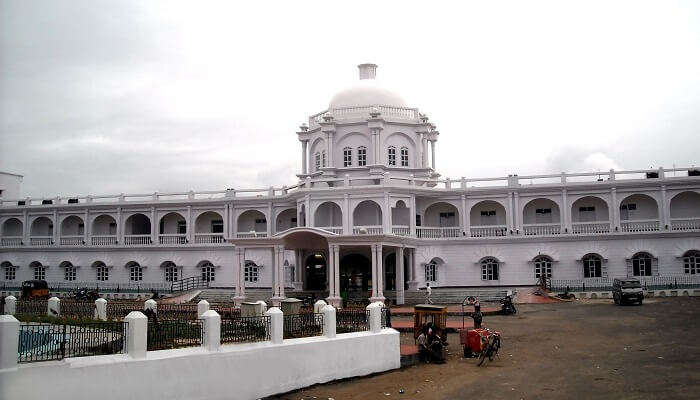 Much famed as the Pushbanta Palace earlier, the Kunjaban Palace is one of the historical places to visit in Agartala. Originally built by the then King Birendra Kishore Manikya in the early 1900's, this palace was later restored and now serves as the Governor of Tripura's official residence. Set a distance of about a kilometer from another famous palace of Ujjayanta, it is a must for every traveler to explore the beauty of Kunjaban Palace when in Agartala.
Location: Kunjaban Hillocks, Agartala
Entry Fee: INR 10 per person
Timings: 10 AM to 5 PM (Closed on Mondays)
15. Venuvan Vihar Buddha Shrine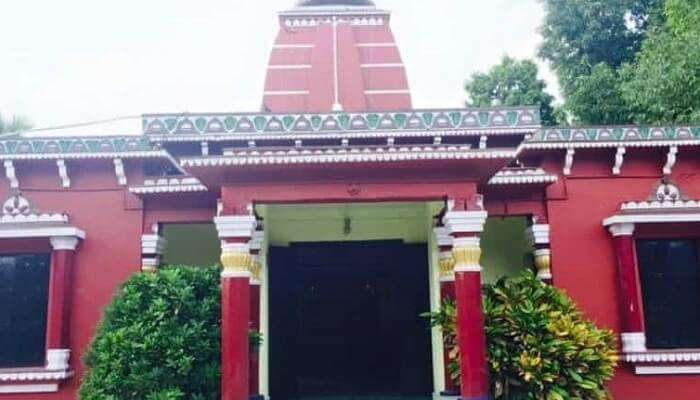 Located at a distance of about two kilometers from the city centre, Venuvan Vihar is a shrine dedicated to Lord Buddha and is also one of the best places to see in Agartala. Reckoned for the metal idol that is believed to have been made in Myanamar and transported to India later one, the temple holds a great importance in the lives of followers and Buddhist community.
Location: VIP Road, Abhay Nagar, Agartala, Tripura – 799005
Agartala-Deoghar Weekly Express Flagged Off To Ease The Journey Of Pilgrims
16. Chaturdasha Temple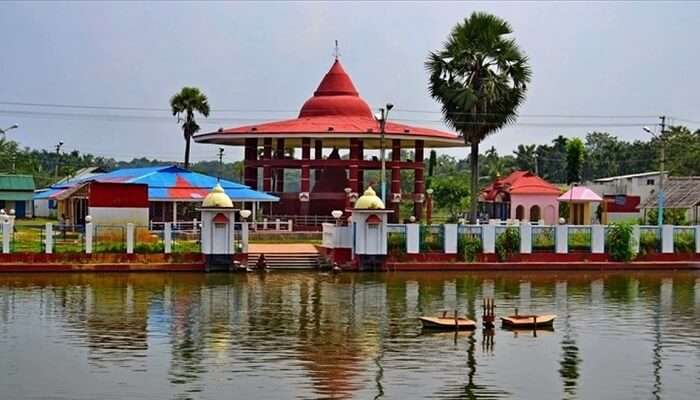 Constructed in the year of 1761 by the then King Krishna Manikya Debbarma of Tripura, the Chaturdasha Temple was built in the remembrance of the fourteen dietes in order to honor them. Located near the Old Agartala, these temples exhibit a unique roof built in the shape of a dome like that of the huts found in Bengal villages. Much famed for their architecture, it is one of the best tourist places in Agartala that serves as a must-visit spot for all travelers.
Location: Khayerpur, Old Agartala, Mekhlipara, Tripura – 799008
Entry Fee: NA
Timings: NA
Agartala is a place that must be included in everyone's bucket list. It is a perfect getaway for people who love to learn about history, architecture, and mythology. With many beautiful temples and one Shakti peeth, Agartala is also a famed pilgrimage site for the believers. You should not miss witnessing and indulging in the beauty of the people who follow a different yet beautiful culture. So now when you plan to travel to North-east, make sure to enjoy a vacation at Agartala too.
For our editorial codes of conduct and copyright disclaimer, please click here.
Frequently Asked Questions About Places To Visit In Agartala
What is the best time to visit Agartala?
You can visit Agartala at any time of the year. However, if you wish to enjoy Agartala the most, then visit from October to March when it is time for the grand festival celebration. For sightseeing purposes, you can visit from April to July.
What are some of the major attractions of Agartala?
Neermahal Palace, Ujjyanta Palace, Sepahijala Wildlife Sanctuary, and Heritage Park are some of the major attractions of the city. These places offer something unique to tourists.
How to reach Agartala?
If you are traveling from any other state, you can book your flight and reach directly to the Maharaja Bikram Airport located in the city only. You can also board a train Agartala has its railway station. If you re travelling from nearby cities, private and government buses can be an ideal option.
What are some of the must-try food of Agartala?
Mui Borok is the famous traditional food of Tripura which you should try on your trip to any of the city of Tripura. Some other traditional dishes are Berma, Kosoi Bwtwi, and Muya bai Wahan Chakhwi.
Why is Agratala famous?
Agartala is mainly famous for its historical and mythological background, its grand temples, distinctive culture, and local dance and music art form.
Which is the ancient temple in Agartala?
Tripura Sundari Temple is believed to be the ancient temple in Agartala. The temple is believed to be 500 years old and is one of the 51 shakti peeths in India. It is one of the most important pilgrimage sites for Hindus.
Which is the best park in Agartala?
Heritage Park is not only one of the best parks in Agartala, but it is counted as one of the best parts in Tripura as well. It is famous because it presents the entire Tripura through miniature designs of the famous places of the entire state.
What to buy from Agartala?
Agartala is famous for its handloom and handicraft items. You should buy them as a memoir of your trip.
---
Looking To Book An International Holiday?
---
People Also Read:
Places To Visit In Udupi Places To Visit In Bikaner Places To Visit In Chail