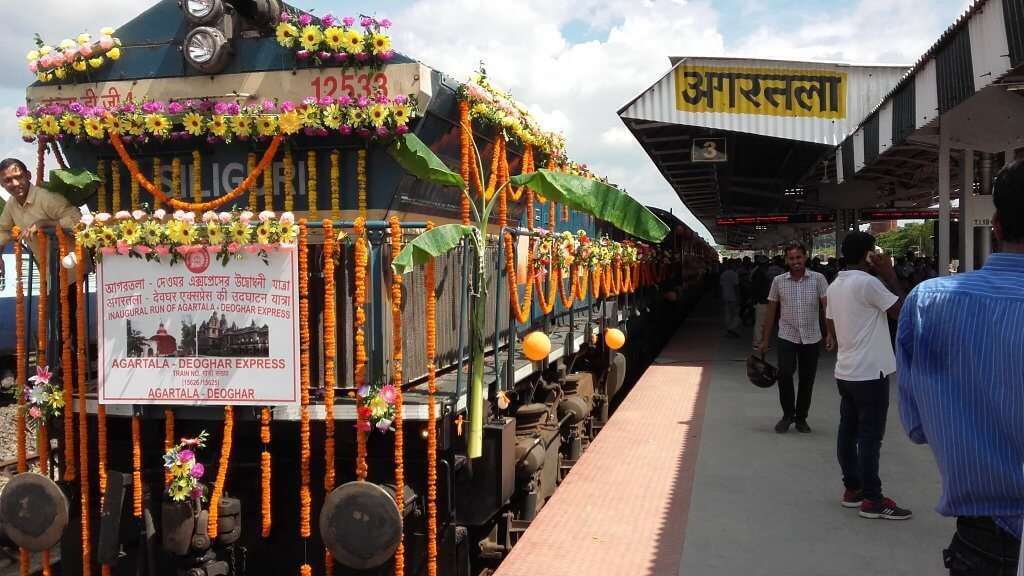 On July 6th, Agartala-Deoghar weekly express flagged off from Agartala to ease the journey of devotees of Anukulchandra visiting their Guru's ashram in Deoghar, Jharkhand, which is also famous for Baidyanath temple.
The train will cover a distance of 1,473 km in 39 hours. Also, the 15.054 km long Agartala-Akhaura rail project in West Tripura district is expected to connect North-East Railways with Bangladesh Railways network by 2020.
Union Minister, Rajen Gohain said, "The train would be proposed to be named the 'Satsang Express' after 'Satsang', the institution founded by Anukulchandra and the name of its headquarters in Deoghar."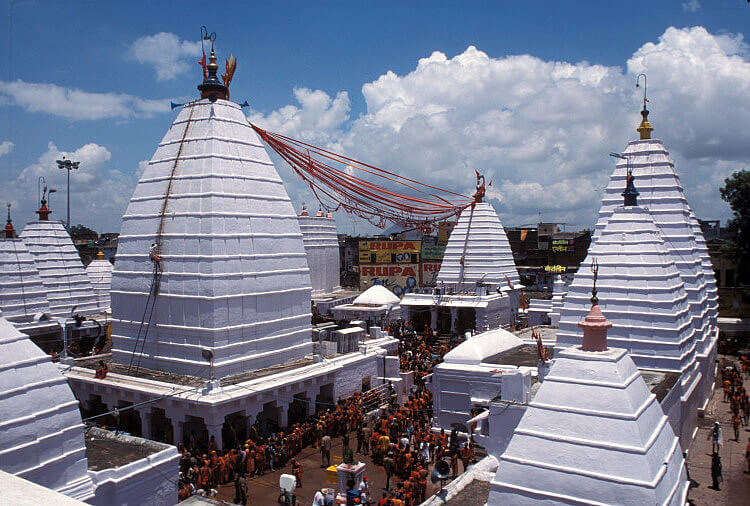 Things you need to know about the Agartala-Deoghar Express:
The weekly train will start from Agartala every Saturday at 10:00 pm and will reach Deoghar, every Monday at 1:00 pm. On the return journey, it'll leave from Deoghar every Monday at 6:45 pm and reach Agartala on Wednesday at 8:15 am.
The train comes with AC 3-tier, sleeper class, and general second class coaches.
People en-route and neighboring states such as Nagaland, Meghalaya, Sikkim, AP, Manipur, Bihar, WB, and Assam will also benefit from this service.
According to Mr Gohain, rail services might be connected with Chittagong port in Bangladesh through Sabroom and, following it, the huge business potential would open up in the state, which will make Tripura the best state in Northeast India.
If you also want to experience the splendor of Northeast, create your own northeast tour package and take a journey of a lifetime.
Further Read: Soon Tawang Will Be Just A Train Ride Away With This Strategic Railway Line
Comments
comments