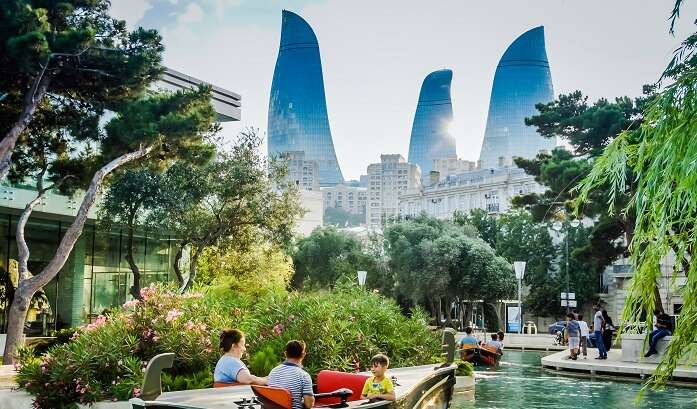 Straddled across the borders of Eastern Europe and Western Asia, Azerbaijan is a beautiful country resting at the Caucuses region. Locally also called the "Land of Fire", this place is home to the Caspian sea, mud volcanoes, and flaming mountains. Alongside this, the country is also known for its quaint resorts resting by the seaside. Not just this, there are ancient mosques and magnificent modern architectures which complements the past structures. While the country has vast options of traveling for the travelers, but these are some of the handpicked places to visit in Azerbaijan which will make your trip worth it.
8 Best Places To Visit In Azerbaijan
Here are some of the best places to visit in Azerbaijan which one cannot miss. From old architectures to the rich culture, these places have everything which the travelers must experience.