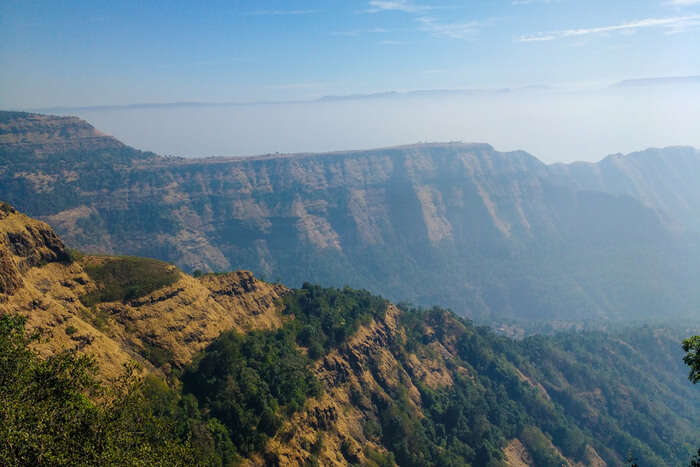 Literally translating to a "forest overhead", Matheran is a popular weekend getaway for people living in Maharashtra. It is nestled in the Raigad district on the Western Ghats, and is the smallest hill station in India. This heritage town preserves the idyllic old world charm and is a must visit for travelers looking for a short trip that rejuvenates both the body and mind. Here is a list of the most sought after places to visit in Matheran on a short weekend.
12 Places To Visit in Matheran
Echo Point
Louisa Point
Panorama Point
Porcupine Point
One Tree Hill Point
Honeymoon Point
Charlotte Lake
Chanderi Caves
Prabal Fort
Irshalgad Fort
Ambarnath Temple
Paymaster Park
1. Echo Point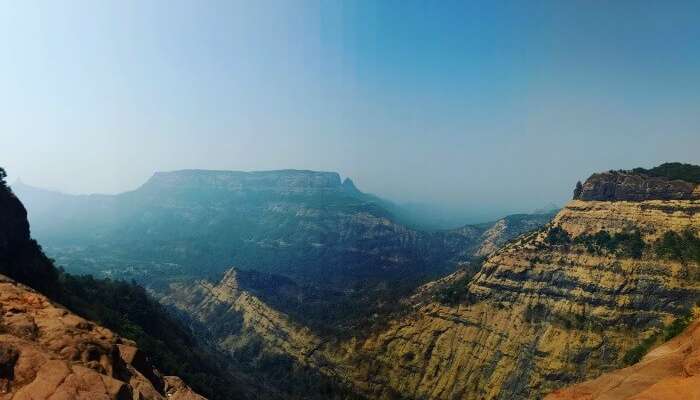 Among the most popular places to visit in Matheran, the Echo Point provides an alluring view of the Sahyadri mountain range. This scenic spot, as the name suggests, is also famous for its echoes and reverberations. The pleasant weather and blooming wildflowers, not only relax your mind but also leave you with a soul invigorating memory.
Must Read: Top 10 Summer Festivals In India You Shouldn't Miss In 2019
2. Louisa Point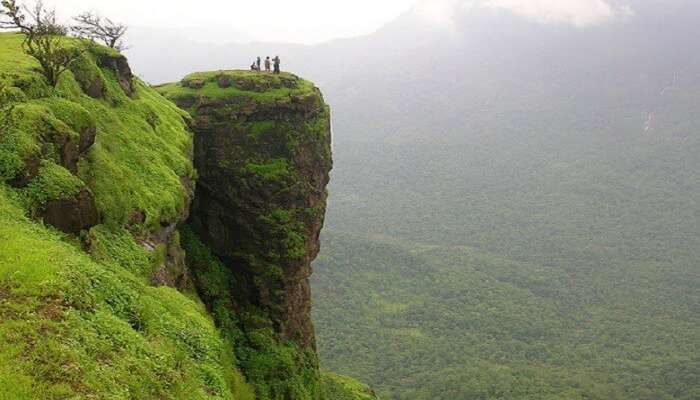 A quintessential Matheran sightseeing spot for hikers and photographers, the Louisa Point offers an enchanting view of the Prabal Fort and Vishalgarh. The azure beauty of this hillock increases by leaps and bounds during the monsoons.
3. Panorama Point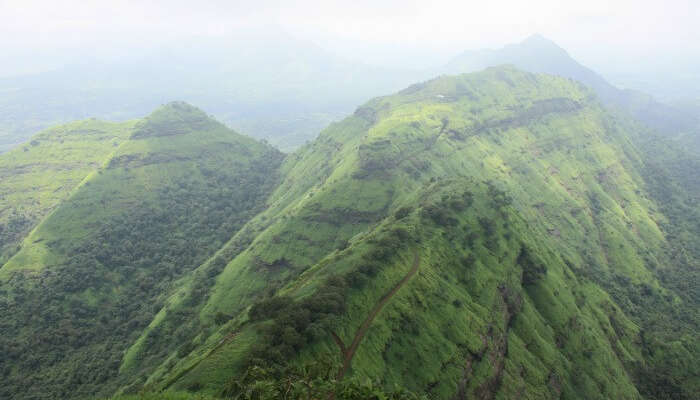 Offering a 360 degree scintillating view of the Western Ghats, the Panorama Point is among the comparatively quiet Matheran tourist spots. Head here to experience the magical aura of the hills at sunrise and sunset.
Suggested Read: The Ultimate List of Adventure Holidays In India For Summer 2019
4. Porcupine Point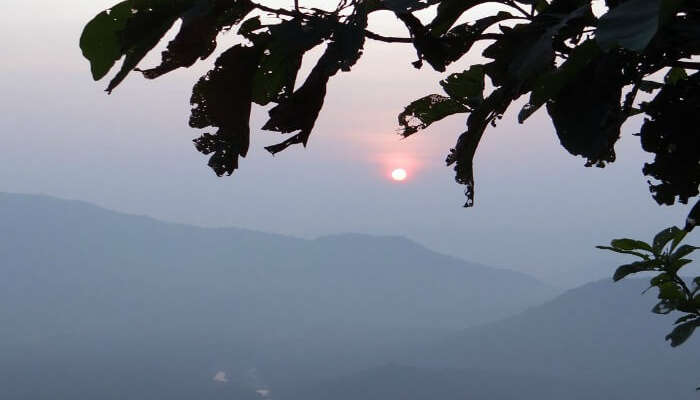 Also famous as the Sunset Point, this hillside offers a blend of adventure and quietude. It should definitely be included in your list of places to visit in Matheran in one day for its lush green surroundings and a majestic view of the distant Prabal Fort.
Suggested Read: 10 Awesome Weekend Getaways Near Pune
5. One Tree Hill Point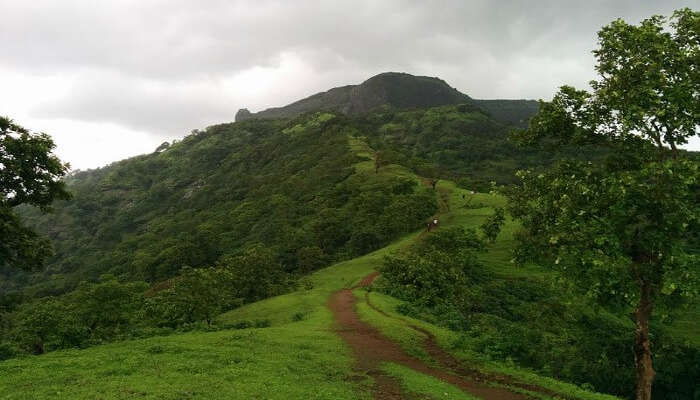 The One Tree Hill Point offers a sweeping view of the Western Ghats range and is among the iconic places to visit in Matheran. The trek trail up to the hill is easy and the verdant forest cover envelopes the hill as far as the eyes can see.
Suggested Read: 15 Places To Visit In India In April 2019: Beat The Heat This Summer Like A Pro!
6. Honeymoon Point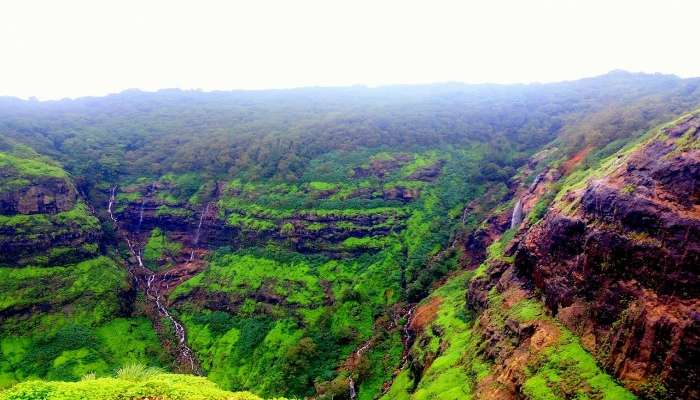 A popular honeymoon spot for the British and the Parsis back in the age, this peak is sometimes also referred to as the 'Indian Grand Canyon' as it offers a layered view of bands of rocks. Sightseeing in Matheran would be incomplete without a trip to the romantic and aesthetically pleasing Honeymoon Point.
7. Charlotte Lake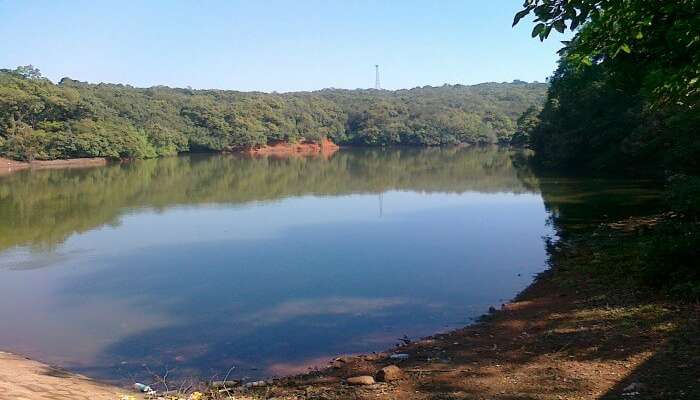 Located close to the Louisa Point and the Echo Point, the Charlotte Lake is usually visited by nature enthusiasts and people seeking solitude. Head to Charlotte Lake when you are confused about what to see in Matheran and cannot choose between the various hill points.
8. Chanderi Caves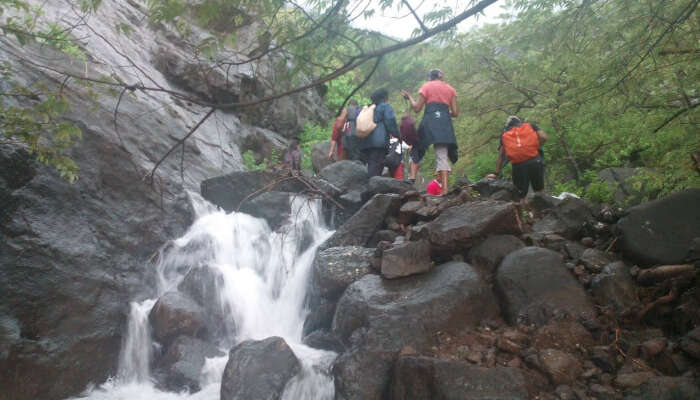 Caption: Image credit: Offbeat Mandala
Perched at an altitude of 800 meters, the Chanderi mountain range is located on the way from Badlapur to Karjat. Among the sought after places to visit in Matheran in one day, the Chanderi caves require an overnight trek and stay. A must visit for all history buffs and adventure enthusiasts; the trek up to the caves is an indelible experience.
Suggested Read: 17 Best One Day Picnic Spots Near Pune In Summer
9. Prabal Fort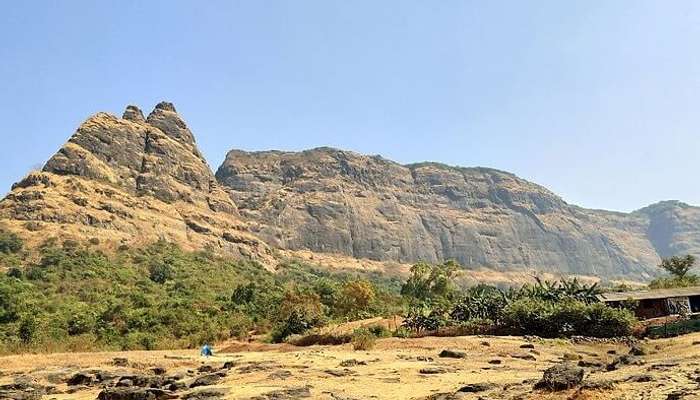 The Prabalgad Fort is a historic landmark built by the Bahmani Sultanate and is located between Matheran and Panvel. A great place for trekking near Mumbai, the trek to Prabal Fort is steep and offers a promising journey to regular trekkers.
10. Irshalgad Fort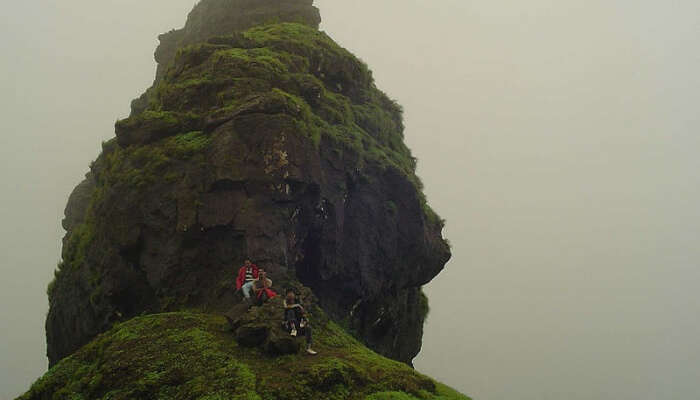 The sister fort to Prabalgad, Irshalgad fortress is also located in between Matheran and Panvel. One can spot exotic wildlife and rare flora on their way up to the Irshalgad fortress. Aspiring trekkers, nature enthusiasts, and individuals seeking hedonism should all head to these two forts, which make up the most historical Matheran spots.
11. Ambarnath Temple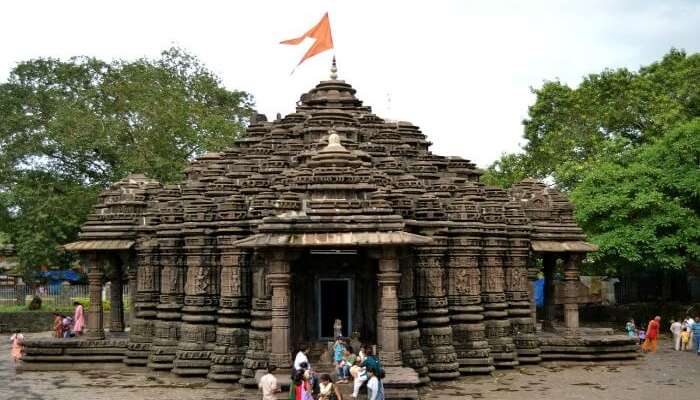 Situated on the banks of the Vadavan river, the ancient Ambarnath Temple is among the must see Matheran tourist places. The temple is dedicated to Lord Shiva and is believed to have been built in the mid 11th century. The temple structure is a blend of North Indian, Dravidian, and South Indian architecture.
12. Paymaster Park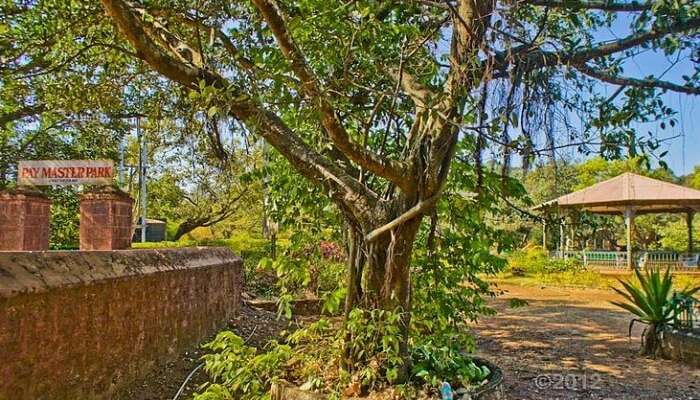 A well maintained park in the heart of the town, the Paymaster Park is among the leisure points in Matheran. The park is adorned with a wide variety of flora which makes it a treat to the senses.
Allow yourself a break and retreat to this hilly abode to disconnect from the mundane city life. Visit the most sought after Matheran points of interest or explore weekend getaways from Mumbai for more options.
How to reach Matheran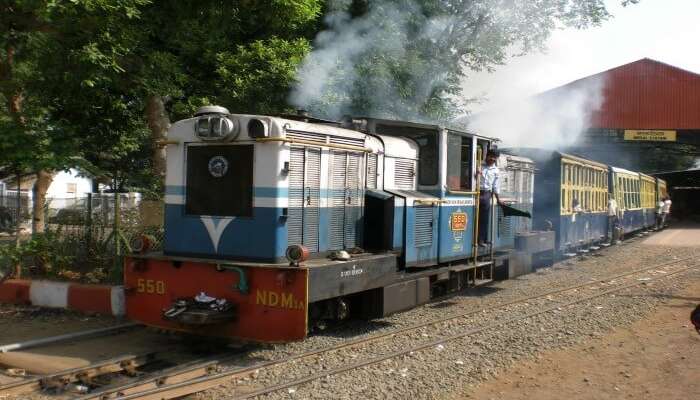 By air: The Chhatrapati Shivaji International Airport in Mumbai is the closest airport to Matheran.
By rail: The Neral Junction is the nearest main railway station. "Phulrani", an antique narrow gauge train connects Neral to Matheran.
By road: State transport buses are run from Mumbai and Pune. One can also take their car till the Dasturi Peak and cover the remaining distance (2.5 km) on horseback or on foot.
Where to stay in Matheran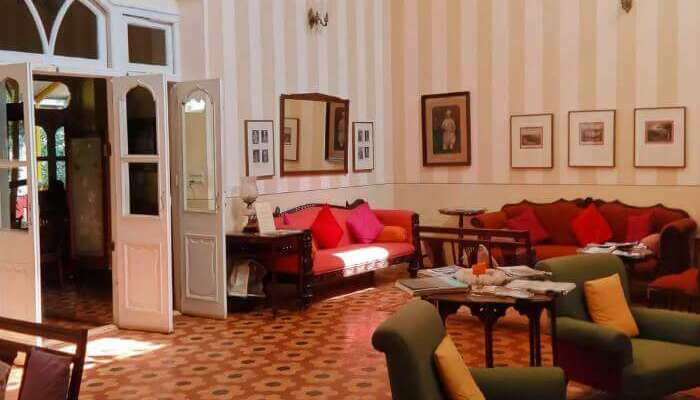 Luxury resorts and hotels in Matheran: Adamo The Resort, The Verandah in the Forest – 19th Century, The Byke Heritage, Hotel Woodlands Matheran, and Rivergate Resort. Read cottages and homestays in Matheran for detailed information about accommodations in Matheran.
Budget resorts and hotels in Matheran: Horseland Hotel and Mountain Spa, Westend Hotel, Bombay View Hotel, and SaffronStays Parsi Manor. Here's a list of Matheran resorts for your weekend stay.
Further Read: 15 Absolutely Breathtaking Places To Visit In Monsoon In Maharashtra
plan a Trip to Matheran with TravelTriangle without wasting a moment and make the best memories of your life. Also, do not forget to share it with your friends and folks.
Frequently Asked Questions About Places To Visit In Matheran
Q. When is the best time to visit Matheran?
A. A year-round destination, Matheran is amongst the coolest hill stations in India and can be explored all 12 months.
Q. What is the cheapest way to tour Matheran?
A. An automobile-free area, Matheran is best explored on a horseback or a hand-pulled rickshaw. One can also saunter through the forest to enjoy a breath of fresh air.
Q. What are the things to do in Matheran in one day?
A. A popular getaway for people living in Mumbai, there are umpteen places to visit in Matheran in one day. From covering the various mountain points like Sunset, Panorama, Louisa, and One Tree Hill to exploring the historical ruins of Fort Prabal and Fort Irshalgad, Matheran is a one stop destination for all avid travelers. One can also indulge in trekking, rappelling, and shop for souvenirs.
Q. What sort of clothes should one pack for a trip to Matheran?
A. The weather in Matheran is moderate and pleasant all throughout the year. One can carry light summer clothes such as cotton kurtas, t-shirts, and shorts. Make sure to keep comfortable walking shoes, and sunglasses. One should ideally also carry a sweatshirt for early mornings and late nights.
Q. Is there a dress code that one needs to follow before visiting the temples in Matheran?
A. There is no specific dress code but it is ideal to wear traditional Indian clothes before visiting the temples in Matheran. Women should also carry a stole to cover their heads.
People Also Read
Places To Visit In Gujarat Places To Visit In Punjab Places To Visit In Madhya Pradesh
Comments
comments