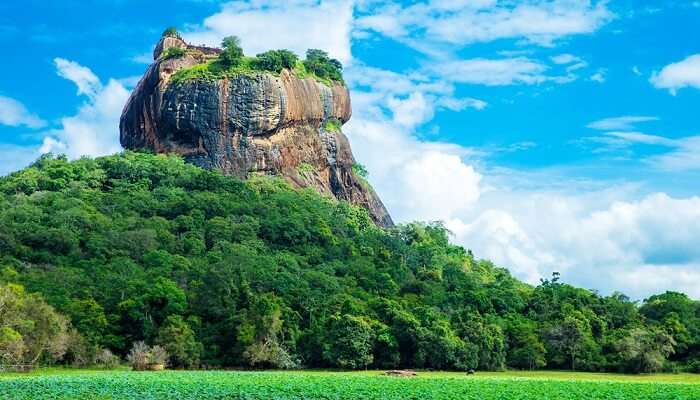 Pristine beaches, ancient ruins, and herds of elephants define Sri Lanka perfectly. The inflow of tourists has increased in this country due to its quaint towns like Sigiriya Matale, Valvettithurai, and Tangalle among others. These places are hidden gems of Sri Lanka which are still unexplored by many people. If you are looking for a quaint place in Sri Lanka then you must explore Sigiriya Matale which is situated in the Central Province of the country. The place is famous for its ancient rock fortress. Along with this, there are several places to visit in Sigiriya Matale that one can explore in this quaint town. So, if you are planning to take a relaxing retreat this year, take a quick rundown through this list of top places to explore in Sigiriya Matale.
5 Best Places To Visit In Sigiriya Matale
This list of top places to visit in Sigiriya Matale will take you down the lane of the hidden beauty of Sri Lanka that is still unexplored. So, grab this chance to explore these places this year with your friends or family.
1. Dambulla Cave Temple

Towering above the plains of Dambulla is this awe-inspiring UNESCO World Heritage site, the Dambulla Cave Temple Complex. This ancient Buddhist pilgrimage is the largest and best preserved cave temple complex in Sri Lanka. The five major caves are dotted with 150 plus stunning Buddha statues (and a few depicting Sri Lankan kings, gods and goddesses) as well as huge cave paintings & murals making this is one of the must-visit Dambula tourist places. The intricate cave paintings, serene statues of Buddha and the sacred vibes makes these caves a beautiful spiritual sanctuary.
Timings: 7AM-7PM (ticket counter closes at 5PM)
Entry fee: LKR 1500/adult
Dress code: Shoulders and knees must be covered and hats need to be take off.
Must Read: 13 Best Places To Visit In Dambulla In 2022 That Showcase Its Spiritual And Natural Charm
2. Pidurangala Rock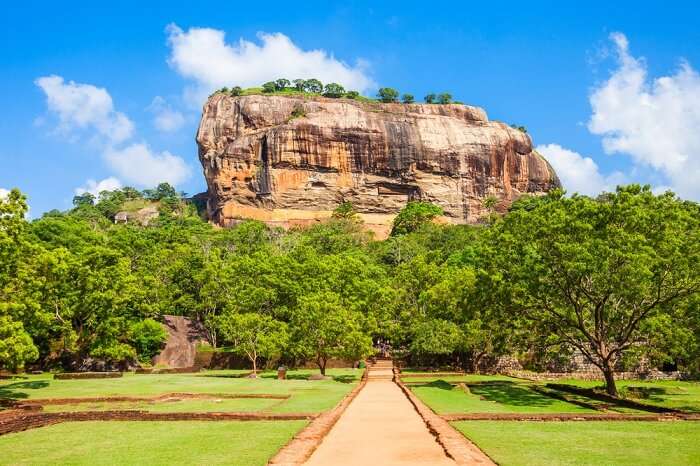 In addition to Dambulla tourist attractions, this rock outcrop in Sigiriya which is an easy half an hour drive away, is a wonderful trip for those looking for a taste of adventure. A 30-minute hike along steep steps and boulders rewards you with sweeping views of the surrounding area and the best view of Sigiriya Lion Rock. The hike through dense forest is thrilling, and the mesmerising views at the top make it worth all the effort. You need to go through an ancient Buddhist temple before beginning the ascent. A sunrise hike is recommended for the breathtaking views and tranquil setting.
Entry fee: LKR 500/adult
Suggested Read: 5 Best Sigiriya Restaurants To Enjoy Authentic Sri Lankan Food
3. Minneriya National Park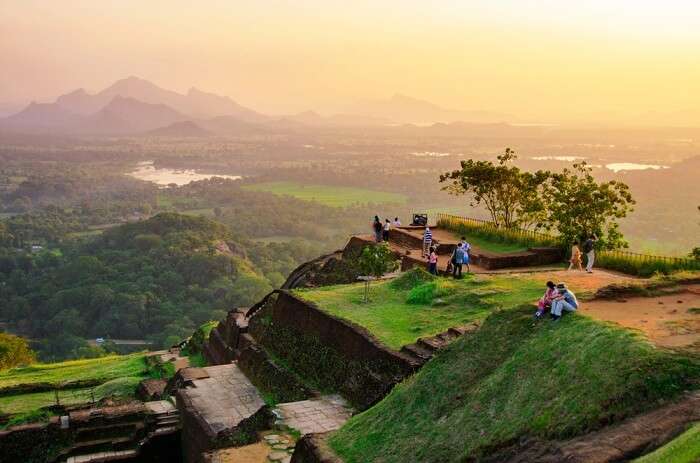 One of the most important historical places in Sri Lanka and a UNESCO World Heritage site, the Sigiriya Lion Rock is a magnificent fortress and temple complex atop a high volcanic plateau. Locally also called the eighth wonder of the world, this stunning site features high on the list of places to visit in Dambulla and Sigiriya. The main entrance is shaped like a huge stone lion, whose feet survive till date. The palace complex, which also served as a monastery for many years, is surrounded by beautiful landscaped gardens and unique water & boulder gardens. Sigiriyas western wall is adorned with beautiful frescoes.
Timings: 7AM-7PM
Entry fee: LKR 5000/adult
Suggested Read: Sigiriya In Sri Lanka: An All-inclusive Guide To Sri Lanka's Glorious History
4. Ibbankatuwa Megalithic Tombs

This little known yet important pre-historic site is a worthy contender for historical places in Dambulla that you must include in your itinerary. Dating back to the Iron Age, visiting this site would give you as well as your curious school-going kids a glimpse into the life and times of people inhabiting Sri Lanka eons ago. The well-maintained site in a picturesque setting also has a small museum with the findings from burial grounds (clay pots, urns, copper & gold jewellery, gemstones) have been displayed. This ancient burial site belongs to the megalithic prehistoric and proto-historic period of Sri Lanka.
Timings: 9AM-6PM (Mon-Sat); 9AM-5PM (Sunday)
Suggested Read: Ayurveda In Sri Lanka: A Way To Nurture And Nourish Yourself To Bones
5. Sigiriya Museum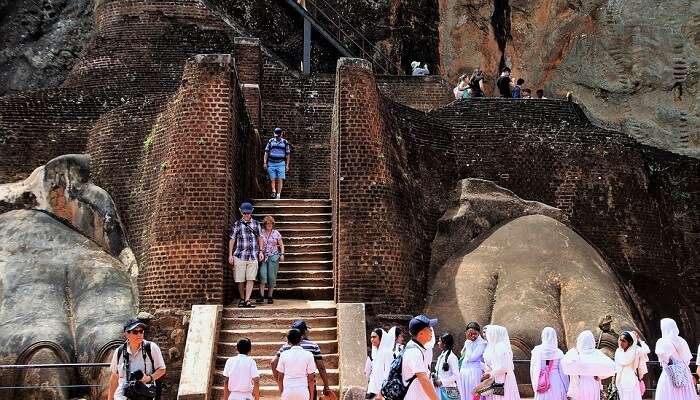 If you are the type of person who likes to delve in the history of a place then Sigiriya Museum is meant for you. The museum is located at the base of the Rock Fortress and was constructed in 2009. It boasts of its collection of artifacts that can be dated back to the prehistoric period. Funding by the Japanese International Cooperation Agency helped in establishing the Sigiriya Museum. A trip to this museum in Sigiriya Matale will enhance your knowledge about the Kingdom of Sigiriya. It consists of more than five galleries that include photographs, videos, and models that depict the site's history. Make your trip worthwhile by including Sigiriya Museum as it is one of the top places to visit in Sigiriya Matale.
Location: Sigiriya, Sri Lanka
Timings: 8AM-5PM (Daily)
                       Further Read: 7 Best Yoga Retreats In Sri Lanka To Soothe Your Soul To Absolute Bliss
Imagine yourself climbing the Sigiriya Rock Fortress that is considered as the eighth wonder of the world. Aren't you excited already? If you want to experience this feeling yourself then you have to stop lazing around and plan your vacation Sri Lanka. But if you have a busy schedule and want some help with the itinerary then plan your retreat to Sri Lanka with TravelTriangle as it gives the opportunity to customize your own package but in your budget. Without further ado, pack your bags, keep your camera ready, and book your tickets to Sri Lanka. Do not forget to explore these places to visit in Sigiriya Matale if you do not want to miss the real fun in the country. Get ready to be mesmerized by the beauty of this place!
---
Looking To Book An International Holiday?
Book memorable holidays on TravelTriangle with 650+ verified travel agents for 65+ domestic and international destinations.
---