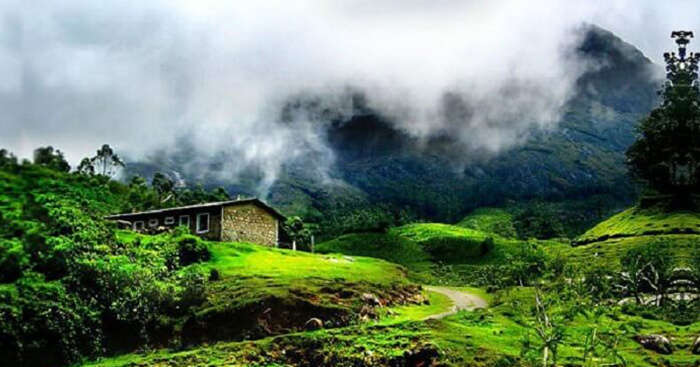 Thekkady, with its unspoiled tropical forests and incredible wealth of animal and plant life is a nature lover's paradise. The journey to the best places in Thekkady will take you through quaint little hill towns and soft contoured hill slopes. It is a delight for tourists because of its unending chain of hills with scented spice plantations along with tea, coffee, and cardamom. Various picturesque towns of Thekkady hold good opportunities for trekking and mountain walks.
Come, let's explore the wonderful places to visit in Thekkady in God's own country, Kerala.
16 Places To Visit In Thekkady
Listed below are some of the picturesque places to visit in Thekkady that you must explore during your trip to Kerala. Check them out and list some of them in your itinerary!
Periyar Wildlife Sanctuary
Mangla Devi Temple
Abraham's Spice Garden
Murikkady
Kadathanadan Kalari Centre
Kumily
Chellarkovil
Pandikuzhi
Periyar Lake
Thekaddy Lake
Anakkara
Vandiperiyar
Mullaperiyar Dam
Elephant Junction Thekkady
Spring Valley Mountain
Green Park Ayurvedic and Spices Plantation
1. Periyar Wildlife Sanctuary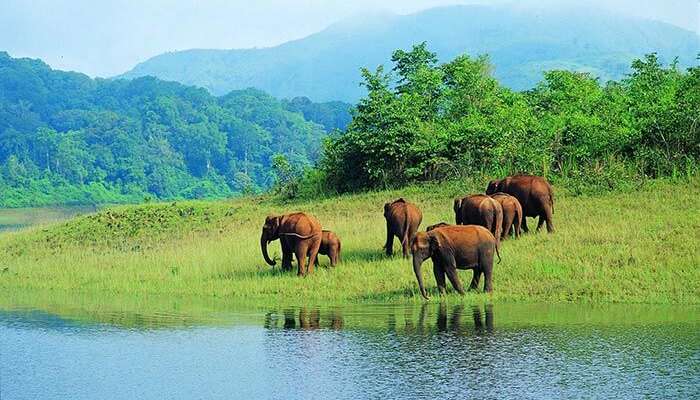 The sanctuary is located on the banks of River Periyar, which offers some of the best wildlife sighting in India. To enjoy the real pleasure of this amazing destination in Thekkady one must take go for bamboo rafting. Periyar Wildlife Sanctuary has picturesque view of lush green surroundings which will not just give you a reason to smile but also good pictures to capture.
Entry Fee: INR 25 For Indians and INR 300 for international tourists
Stay Options: Aranya Niwas, Hotel Tiger Roar and Jungle Palace
---
Kerala Holiday Packages On TravelTriangle
A holiday in Kerala will fill you with memories. Witness pristine backwaters with comfortable houseboats, lush green hill stations, waterfalls, and plantations of tea and spice. Indulge in an ayurvedic massage or taste exotic cuisines. Book a Kerela holiday on TravelTriangle. Best prices guaranteed.
---
2. Mangla Devi Temple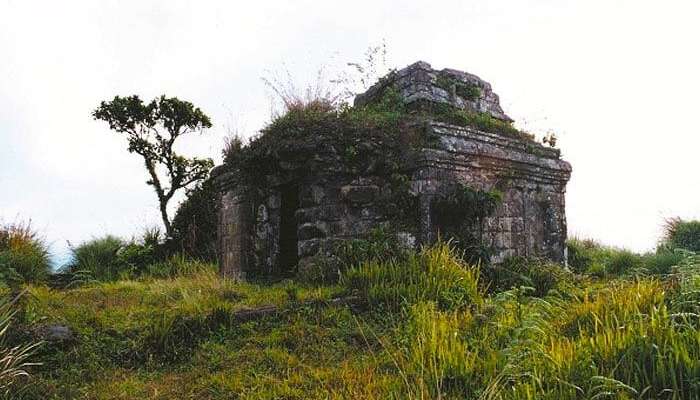 The Mangla Devi Temple in Idukki is one of the major attractions in Thekkady. It is built within the premises of the renowned Periyar Tiger Reserves within the northern boundary. Mangala Devi also known as Kannaki which is a symbol of moral powers possessed by a woman. The temple is not only visited by pilgrims but this tourist spot is frequented by those who are in search of a quiet spot with pristine ambiance.
Stay Options: The Sicilis Hotel, The Kofiland and Periyar House
Best Eat Outs: Kunjar Restaurant, The Hut and Hut Café
Must Read: Top 7 Soothing Spas In Kerala Where You Can Experience A Rejuvenating Vacation!
3. Abraham's Spice Garden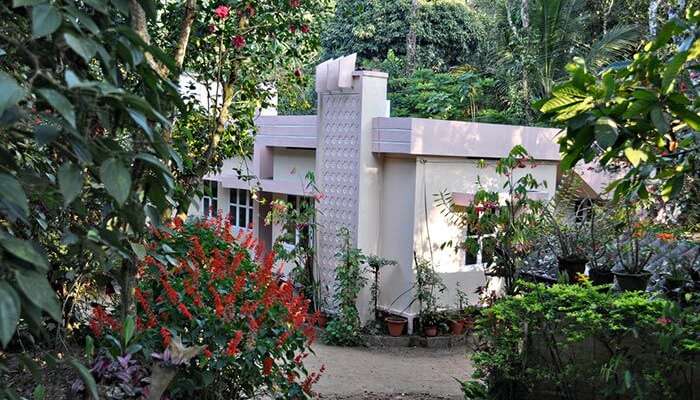 The spice scented place is situated between the way of Thekkady and Kottam. Abraham's Spice Garden is a magnificent organic garden of spices with scenic charm and picturesque view of the gardens. The place is considered as the perfect place for spice cultivation, Ayurveda and organic farming.
Entry Fee: INR 200 per person
Best Eat Outs: Kumily Coconut Garden, Annapoorna Restauant and Nellicka Restaurant
4. Murikkady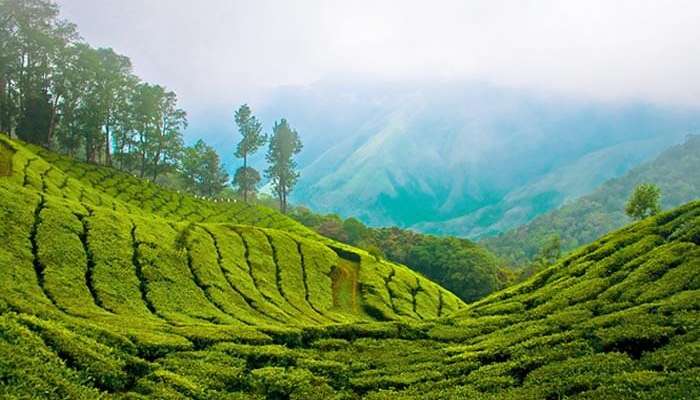 Kerala, other than its beauty is also known for its spice plantation, but this place has got something else in it's pocket. Murikkady is famous for spices but it is also known for coffee and cardamom gardening. This place cultivates more than twelve varieties of spices including clove, ginger, turmeric, vanilla and tea.
Stay Options: Palace Avenue Hill Top, Sterling Holiday Woods n Spice and The Elephant Court
Best Eat Outs: Favorite, Karimpumkala Restaurant and 12 to 12 Barbeque (These are in Kottam)
Suggested Read: 10 Serene Resorts In Thekkady: Enjoy A Harmonious Stay
5. Kadathanadan Kalari Centre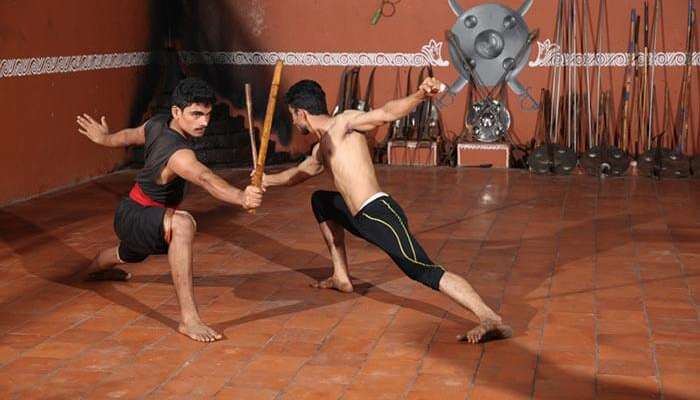 The center is famous for the renowned Kerala art known as Kalaripayattu. Kadathanadan Kalari Centre is the place where you can get a firsthand experience of the renowned art. A spot which is unique to Kerala and well designed for self-defense. You can watch this beautiful art form in Thekkady sightseeing from a special gallery.
Entry Fee: INR 200 per person
Best Eat Outs: Sri Krishna Marwadi Gujarati Hotel, Hotel Ariya Bhavan and Grandma's Café
---
Planning your holiday in Kerala but confused about what to do? These Kerala travel stories help you find your best trip ever!
Real travel stories. Real stays. Handy tips to help you make the right choice.
---
6. Kumily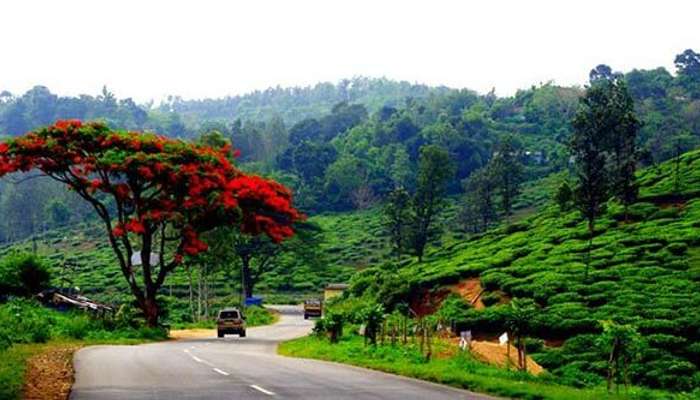 Thekkady mesmerizes one to the core with its tranquil countryside exuberant jungles that makes it an idyllic getaway in Kerala. The place is located 4 kilometers from Thekkady, hidden away from the bustling tourist activities. Kumily is extremely famous for spice and tea plantations. Spice-trading has rendered the place commercially significant which makes it a great place to visit in Thekkady.
Stay Options: Greenwoods Resort, Aranya Niwas and Poetree Sarovar
Best Eat Outs: Our Place, Bar-Be-Que and Spice Garden Restaurant
Suggested Read: This Couple Took A Munnar Trip From Bangalore To Celebrate A Birthday
7. Chellarkovil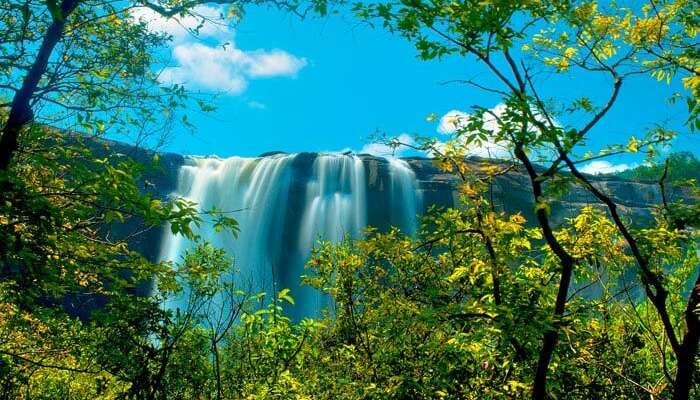 The quaint village has started figuring prominently among the popular places to visit in Thekkady. The stunning natural beauty of this place combined with the solitude and peace attract a good number of tourists. The shimmering light of the sun reflected on the cascading waterfalls is something that will absolutely mesmerize you.
Stay Option: Beaumount Plantation Retreat, Eco Inn and Pepper Valley
Best Eat Outs: Manage food in the hotels
8. Pandikuzhi
Pandikuzhi is a cradled in picturesque landscape and, exotic flora and fauna. The place is laden with numerous winding streams that are sandwiched between Chellarkovil and Tamil Nadu. This best place to visit in Thekkady is a delightful spot for spending a day picnicking among the thickets of greenery and gushing streams.
Stay Options: Silent Summit Cottage, Lake Queen and High Range Residency
Best Eat Outs: White House, Dream Land and Periyar Woods
Suggested Read: 15 Romantic Honeymoon Places In South India
9. Periyar Lake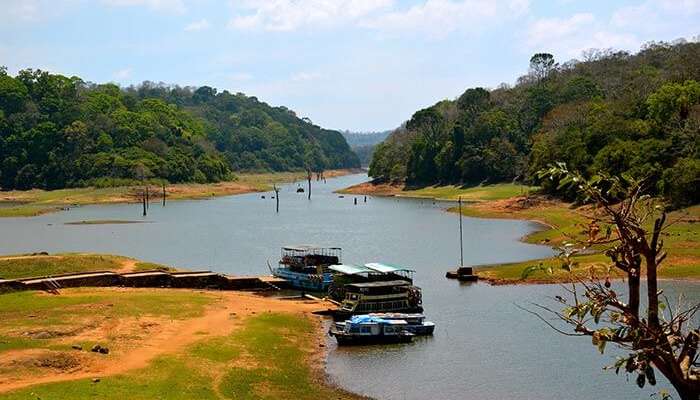 The placid lake, located near the Periyar National Reserves, is a famous tourist spot. You can go for boating and enjoy the serene beauty of the surroundings. If you are lucky, you might get a chance to see herds of elephants bathing on the lakeside.
Boating Charges: INR 150 for boats from KTDC and INR 40 for boats from forest department
Best Eat Outs: French Restaurant and Bakery, Pizza Max and 50 Mile Restaurant
10. Thekaddy Lake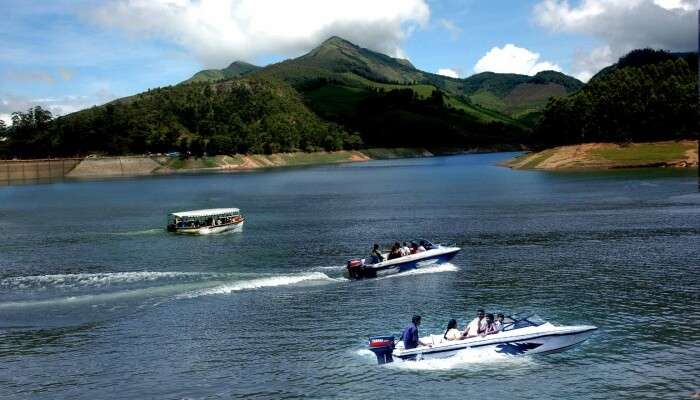 This lake is located amidst the lush-green jungle and is quite famous for the wildlife that can be seen in huge varieties. A boat ride here is one of the best things to do to make the most of your day at this lake. This is one of the places to visit in thekkady with family.
Suggested Read: 10 Exciting Things To Do In Thekkady: Walks, Tours, & Safaris
11. Anakkara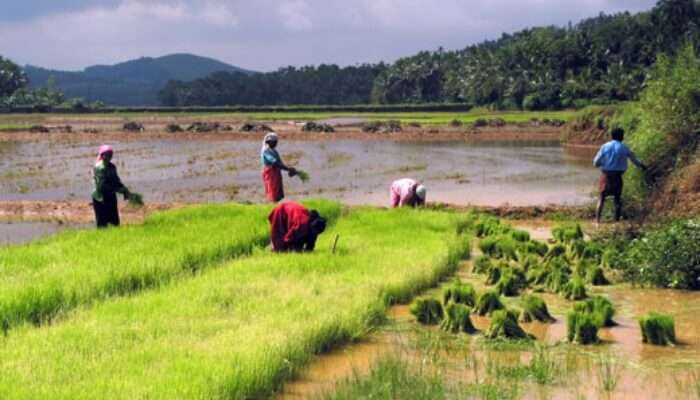 This is basically a small village which is located in the Idukki district and is lying at a distance of 18 kilometers from the well-known Idukki wildlife sanctuary on the highway between Kumily and Munnar. This place is quite renowned for the spice plantations as well as some amazing waterfalls. You also get the opportunity to trek here! You can consider this as amongst the places to visit in Thekkady in 1 day.
If you are looking for quaint villages of South India, then Anakkara is a top pick. Located close to Thekkady, one can easily visit Anakkara. Take a day trip to this scenic hamlet and get to experience and witness village life. With its aromatic spice gardens and beautiful picnic spots, Anakkara is all set to become a top tourist destination in Thekkady.
12. Vandiperiyar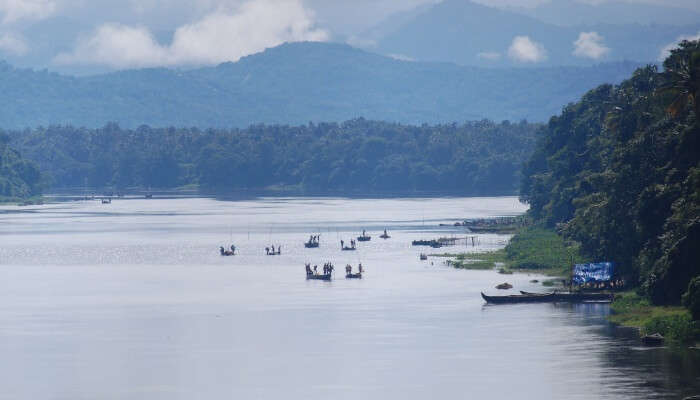 This is a beautiful town that is known for picturesque elements like the Periyar River. This place too is known for the spice and herb cultivation. The landscape here is breathtaking and this place will be a paradise for lovers of nature. On your visit to this place, do explore the well-known Flower Garden! This is one of the most beautiful places to visit in Thekkady, Kerala.
Suggested Read: 10 Wayanad Tourist Places For An Extended Delectation
13. Mullaperiyar Dam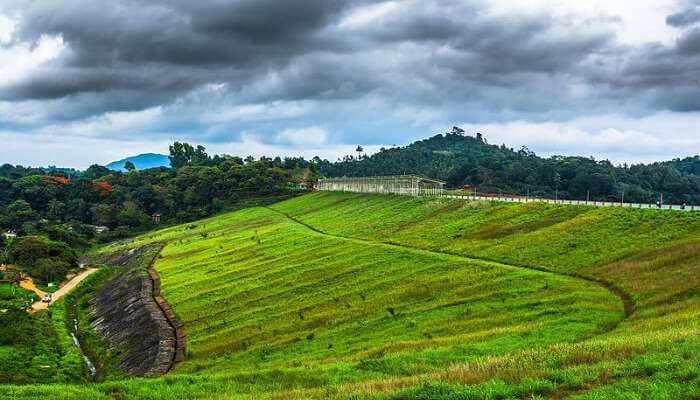 Mullaperiyar Dam is built on the Periyar River and is one of the places to visit in Thekkady Kerala India. The dam is situated at 2,890 ft above sea level on the Cardamom Hills. The famous Periyar National Park in Kerala is sprawled around the reservoir of this dam. It is a great place to visit on a trip to Thekkady. The dam is scenic and has beautiful environs.
Entry Fee: NA
14. Elephant Junction Thekkady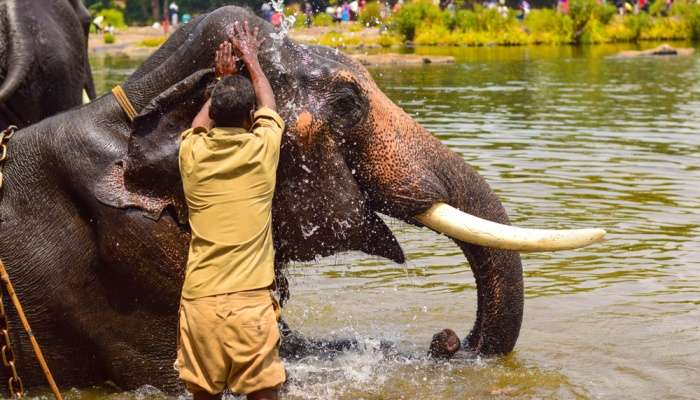 Elephant Junction Thekkady is a famous tourist attraction not just in Thekkady but in the whole state of Kerala. People here can spend time with the elephants and feed them. Elephant rides are available too and the environs are lush green. The place is peaceful and a great hangout spot for families on a Kerala tour. If one is traveling to Thekkady with kids, then this place should be on your list of places to visit.
Entry Fee: INR 400 (Prices depends on the activities and hours)
Suggested Read: Thekkady In December: Best Ways To Explore Its Impeccable Beauty
15. Spring Valley Mountain
Famous by its local name Kurisumala, Spring Valley Mountain is a hillock which overlooks the Periyar National Park. It is an amazing vantage point which offers one with lovely views of the surroundings. Everything is lush green, and the place looks all the more inviting during the rainy season. There is no entry fee for Spring Valley Mountain, and if you like to explore offbeat places and attractions, then this is one of those places in Kerala.
Entry Fee: No entry fee
16. Green Park Ayurvedic And Spices Plantation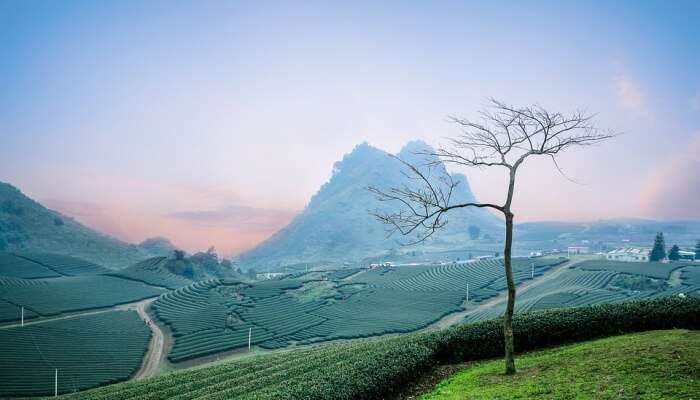 Another place to enjoy the essence of this Kerala town is the Green Park Ayurvedic and Spices Plantation. As soon as one enters this place, they can smell the aromatic spices. At the entrance, there is a door that is traditionally styled and inside it is a heavenly five-acre plantation. One can find here mixed organic spices and along with the spice plantation, there are a few farm animals too. It is a great experience and one should definitely visit the plantation.
Entry Fee: INR 100
Further Read: 13 Best Kept Secrets of Kerala That Locals Have Been Keeping To Themselves
Ready for an awesome journey to the splendid places to visit in Thekkady? Go, pack your bags and get ready for a wonderful trip to God's own country! Your Kerala vacay will be one of the best experiences of your lifetime if you add all the above-listed places to your itinerary and make the most of it during your whole journey!
People Also Read
Places to visit in Mahabaleshwar Places to visit in Kashmir Places to visit in Gujarat
Frequently Asked Questions About Places To Visit In Thekkady
Q. What is Thekkady famous for?
A. Thekkady is famous for a lot of tourist attractions and exciting experiences that it offers. Some of the famous things to do in Thekkady are exploring Periyar National Park, visiting Mangla Devi Temple, taking a tour of Abraham's Spice Garden and more.
Q. Which is the best time to visit Thekkady?
A. The winter season is the best to visit Thekkady. It lasts from October to February and the weather is pleasant during these months. Another great time to visit Thekkady is during the monsoon from June to September as the lush green setting turns greener.
Comments
comments