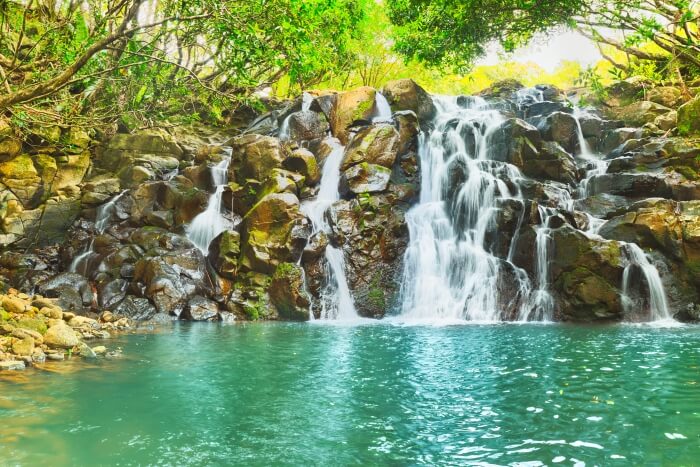 Vacoas Phoenix, also known as Villes Jumelles, is a town in Mauritius, famous for vacation rentals in the Moka And Plaines Wilhems District. There are a number of places to visit in Vacoas in Mauritius. The language spoken here by the locals is French, but would not pose a problem either. A little away from Quatre Bornes, it is a must visit if you are looking for an off-beat place after spending the better part of your vacation in the hustle bustle of the cities and beaches.
While you can go souvenir shopping in the big markets, this is not the only thing you can do. The place has casinos and nature parks as well. On a better day, you can take a bike or safari tour of the forests nearby and go on a hiking trip. The town even has a waterfall to boast of!
6 Places To Visit In Vacoas
If you are planning to visit Mauritius, there are many reasons why you should. But above all, here is a list of some places to visit in Vacoas that you can use when you are visiting the town.
1. Trou Aux Biches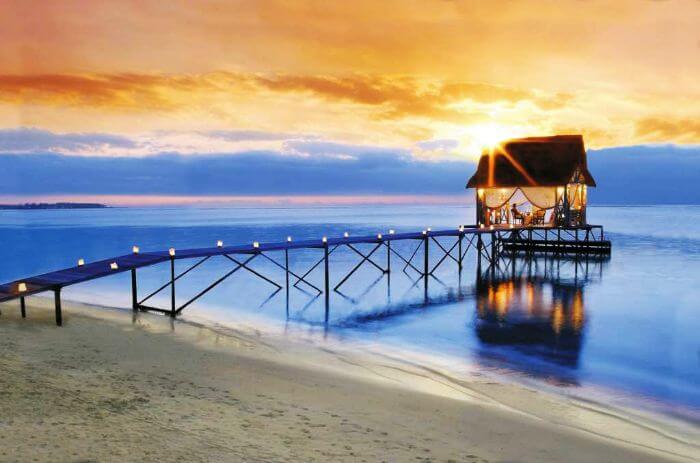 For those who love snorkeling and swimming, Trou Aux Biches should be the first place to visit in Mauritius. With gentle sands shelving calm, shallow and clear water, this is an ideal place for a beach picnic with family and friends. If you love street food, hog at the numerous stalls and cafes along the coast. A variety of cuisines can be tried here.
Famous for: Trou Aux Biches is best known for swimming and snorkeling.
Read More: 9 Most Romantic Mauritius Honeymoon Beach Resorts
2. La Cambuse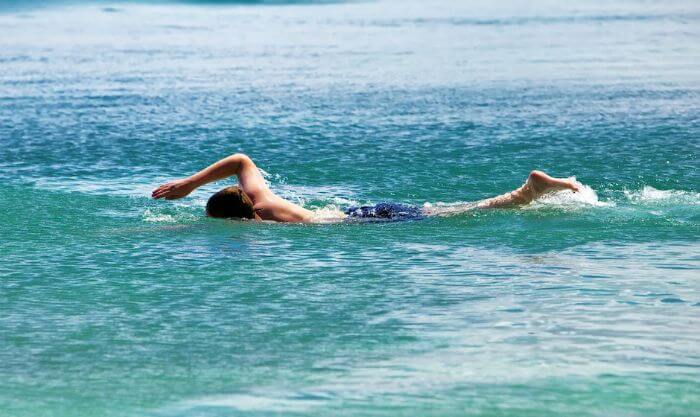 Actually, you cant be confused about which ones to pick among popular tourist places in Mauritius, if adventurous sports pump your adrenaline. Keep La Cambuse beach as a must visit. Termed as one of the undiscovered spots in Mauritius, it is located in the east of the airport. The white sand and crystal clear water will surely invite you for a dip, but beware, as it can be deceiving.
Famous for: La Cambuse is best suited for adventure swimming sports.
Read More: Must-see Beaches in Mauritius
3. Casela World Of Adventures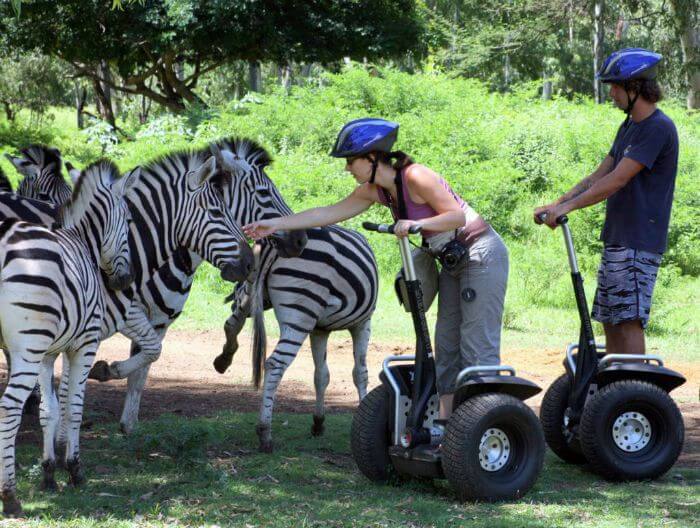 Excited about safaris- Experience the wildlife safari organized at Cascavelle, which is a must see out of many places to visit in Mauritius, especially for the daredevils. Yes, the open jeep rides and elephant rides here are not for the faint-hearted. Be prepared for a face to face with tigers and leopards roaming freely in the safari trails.
Famous for: Wildlife Safari
Read More: Sightseeing in Mauritius for Nature Lovers
4. Blue Penny Museum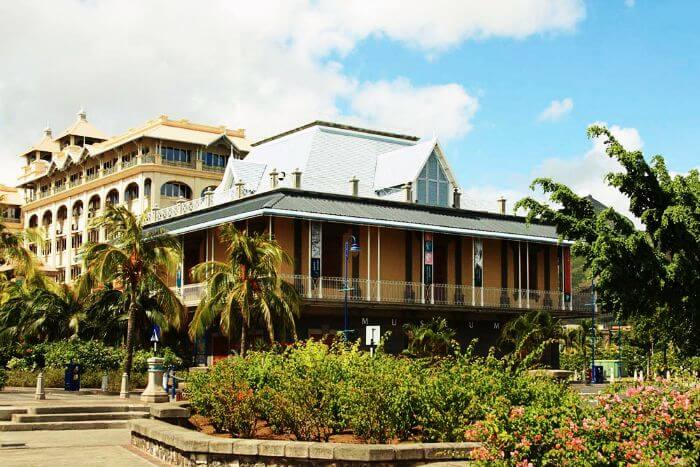 Yet another treat for the history lovers. If you want an alluring view of art and history of Mauritius and want to go into the depths of the country, this place is a must stop. Start with an overview of the three colonial period – Dutch, French and British, and move on to the history of the postal service of the Mauritius. From its very first stamp to the rarest and world-renowned stamps, the museum houses many interesting things.
Next, we come to best places to visit in Mauritius for shopping. It offers a mix of indigenous creations and global brand products. Handicrafts are easily available at the beaches while duty-free shops are located at slightly upmarket places. Art fanatics can head to the dedicated Craft market; a good place to pick souvenirs for your friends. Besides, other tourist attractions in Mauritius include:
Read More: Tourist Places in Mauritius for History Buffs
5. Floreal Square, District Of Plaines Wilhems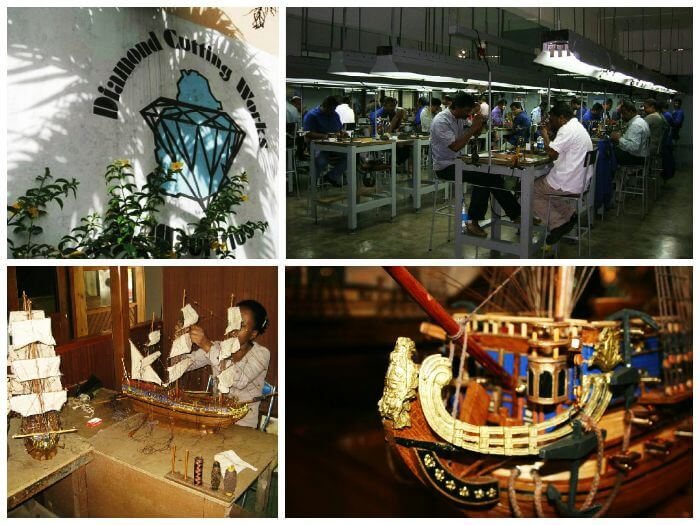 Visit Floreal Square to get the best local products. There are unconventional handicrafts, uniquely designed home decor items and the highlight – the biggest workshop of model boats. For diamond lovers, theres a diamond cutting workshop too. You can ensure good quality as all goods come from manufacturers directly.
Known for: Cheap stuff at factory outlets. This is certainly the market for cheap shopping in Mauritius.
Bargaining skills required: Excellent
Read More: Best Places For Shopping In Mauritius
6. Riviere Des Galets Beach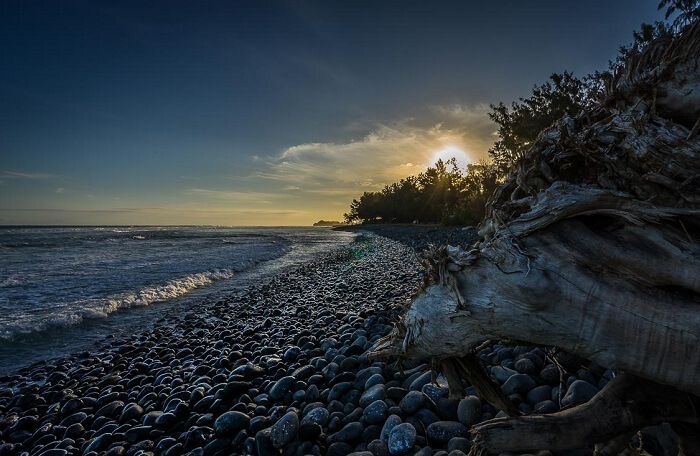 Riviere des Galets Beach is located between Souillac and Bel Ombre. A Mauritian beach with rusty, otherworldly beauty is one of the most marvelous and breathtakingly beautiful beaches in Mauritius. The presence of countless pebbles and shiny boulders along this lovely beachline are truly and art of marvel. Its turquoise water dazzles you along with its vast lagoon and dark sand. The beauty of this spot is truly majestic – its a perfect place it is to calm your soul and energize your mind.
Famous for: The beauty – boulders and pebbles at the beach, especially at sunset with leave you awestruck. Boating and diving here are special treats, but indulge only if you have some prior experience.
Key attractions: It is famous with couples and photographers both for obvious reasons.
Read More: 10 Things to do on your Mauritius Honeymoon
With this, we come to the end of our round-up of the best places to visit in Vacoas, Mauritius. The place is famous for both small fitness events, namely, Zumba classes as well as big festivals like Angsana Spring Festival and 14 Nights Indian Ocean. As you can see, it has some unique places that you can visit without the tourist crowd of other famous cities in Mauritius. Thus, on your trip to Mauritius, you can surely add this place to your travel checklist.
Comments
comments