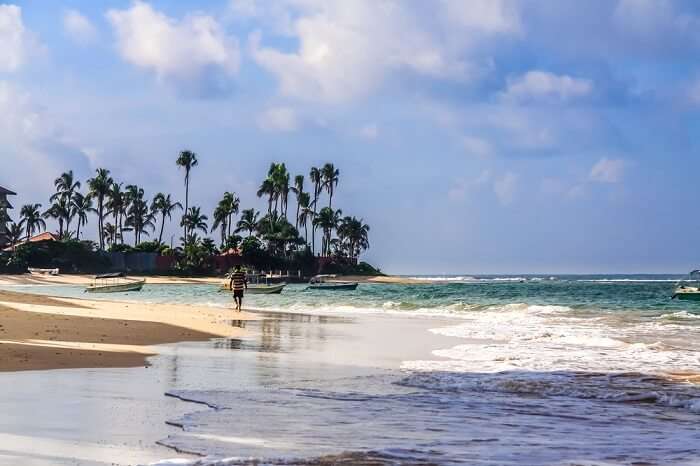 When in Sri Lanka, you can never run out of attractions and popular places to visit. The Kuragala Monastery is one such place which dates back to the 2nd century BC is located near the Balangoda – Kaltota road approx. 24 km from Balangoda town. Recently recognized by the government as the archeological reserve of Sri Lanka, the Kuragala Monastery one of the many popular attractions of Sri Lanka. اماكن بيع العاب بينجو Kuragala is believed to be the oldest archaeological site found in Sri Lanka. You can find a number of places to visit near Kuragala Monastery which is in close proximity to a number of popular attractions such as the Ella Rock cliff, Dhowa Rock Temple, Horton Plains National Park and more!
Top 5 Places To Visit Near Kuragala Monastery
If you are planning to visit the Kuragala Monastery, make sure you check out these amazing places to visit near Kuragala Monastery as well.
1. Dhowa Rock Temple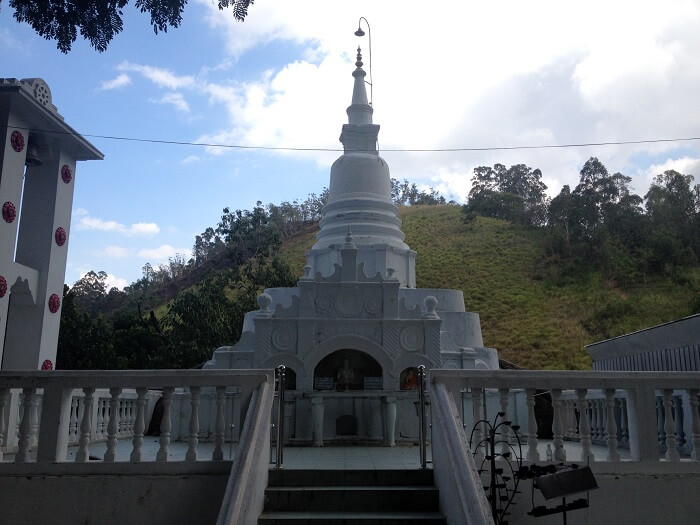 One of the beautiful places to visit in Badulla Sri Lanka, Dhowa Rock Temple is a protected heritage site. It is a small, ancient village located in the lofty mountains of Uwa province. Famous for its beautiful sculptures and paintings that adorn the walls of the temple, this place is a popular attraction in the area. The ornamental gateway and the huge stupa are some of the highlights of the temple. كيف تلعب There are even a cave and a tunnel. However, no one is permitted to go inside the tunnel. There are a number of folklores associated with the cave and tunnel.
Location: Beragala-Hali Ela Hwy, Bandarawela 90122, Sri Lanka
10 Places To Visit In Badulla For A Fulfilling Vacation In Sri Lanka In 2022
2. Ella Rock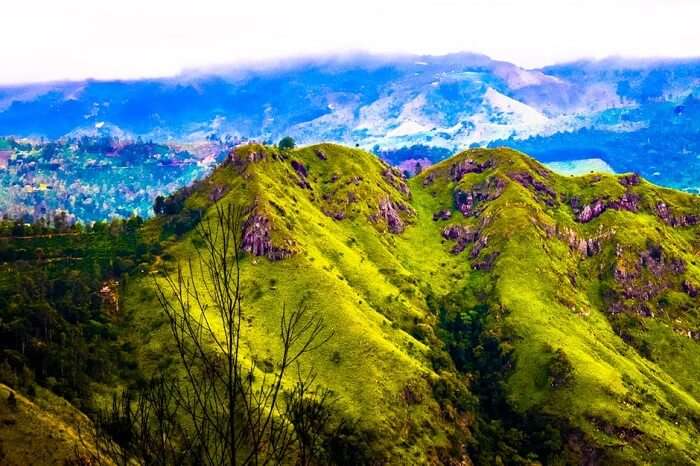 Ella is a beautiful village in Uva Province of Sri Lanka which will remind you of the English countryside. The lush green meadows, tea plantations, and railway lines are best seen from Ella Rock. بوكر اون لاين حقيقي It is the highest cliff in the village that gives you breathtaking panoramas making it one of the best hikes in sri lanka. It is only after you reach the top you will agree why hiking up to the top is all worth it. Even the weather which is a mix of sunny, misty, and cloudy makes a good reason to climb the steep path. The beautiful, enchanting trail begins from and ends at the Ella Railway Station.
Elevation: 1,041 m
Difficulty Level: Easy
Suggested: The trail is marked (though not prominently), but you can hire a guide to show you around if you fearing getting lost.
Time taken: 4 hours
Top Places For Trekking In Sri Lanka For The Thrill Seekers!
3. Bambarakanda Waterfalls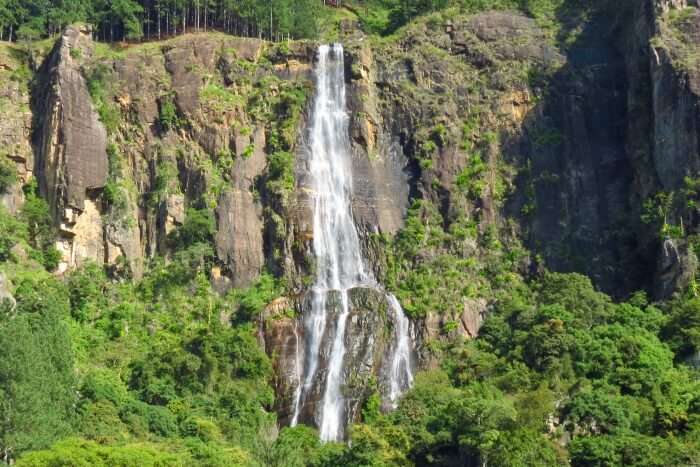 Bambarakanda Waterfall is one of the must visit places, if you are on a tour of Ratnapura district. It is the tallest waterfall in Sri Lanka, standing at an impressive height of 790 feet. To reach the Bambarakanda waterfall, you have to take small hike up the mountains. The waterfall is surrounded by pine forests and the top of the cliff is surrounded by mist of the times, creating a breathtaking view. The best part is, once you reach the base of the waterfall, you enjoy a nice shower under the tallest waterfall of Sri Lanka.
Location: Kalupahana Ohiya Road, Sri Lanka.
10 Places To Visit In Ratnapura Where You Can Discover Its Culture And Heritage
4. Horton Plains National Park

Horton Plains National Park is situated in the central highlands of Sri Lanka and is characterized by montane grassland and cloud forest. Horton Plains is the highest plateau in the island. The forests have a rich flora and fauna. Interestingly, the dwarf lizard specie here has evolved due to the cold weather conditions, that the give birth to the live young instead of laying eggs.
Best known for: Bird species
Area covered: 3,160 ha
Distance from Colombo: 5 hours drive
Things to do: Drive to the nearby hill station, Nuwara Eliya.
10 National Parks in Sri Lanka That Bring You Face-To-Face With The Incredible Nature In 2022
5. Hakgala Botanical Garden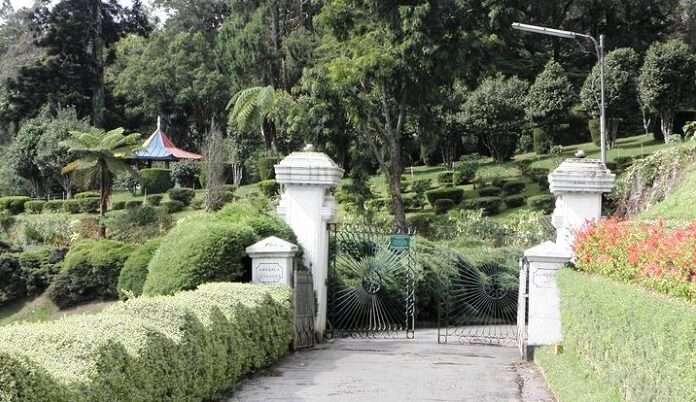 The Hakgala Botanical Garden is a beautiful place with many sections. Located nearly 16 km from Nuwara Eliya, is the largest botanical garden in Sri Lanka was established in 1861, under George Henry Kendrick Thwaites as an experimental cultivation of Cinchona. It featuring beautiful Rose garden, Upper Flower Garden, Fernery, Arboretum, Rock Garden, Central pond, Bulb Garden, and a number of interesting plantations. The place is well maintained with a golf car service to take you around which you have to pay in extra. The car has a guide and he was really good and well informed.
The best time to see the gardens enclosures is most likely from about mid-March to the end of April, also called the Nuwara Eliya seasons. The gardens display their best show of mild yearly blooms, orchids, and roses during this period.
Location: Peradeniya-Badulla-Chenkaladi Highway, Hakgala, Sri Lanka
Entry Fee: Rs.60 (for Locals)
                     Rs. 750 (for foreigners below 12 years)
                     Rs. 1000 (for foreigners adults)
Best time to visit: Mid March to end of April
Opening Hours: 08:00 AM – 05:15 PM
So what are you waiting for? Plan your trip to Sri Lanka now to embark on a journey of endless fun, thrill, adventure and some of the most wonderful experiences that you can have on this amazing island.