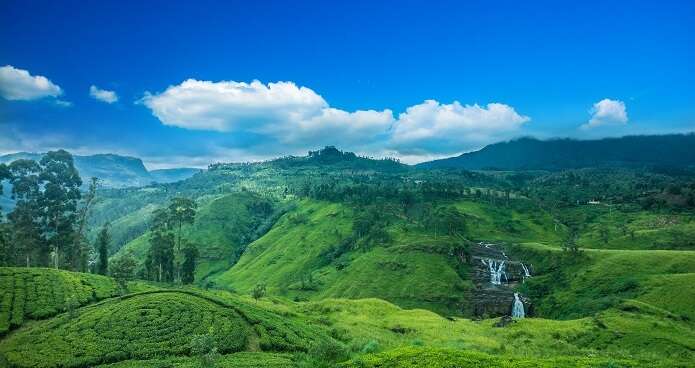 Sri Lanka is a place that knows no bounds to adventure and thrill. Each corner of this beautiful country is filled with numerous surprising elements and wonderful experiences. One such place is the Wavula Pane, a cave located in Bulutota Rakwana range, northwest of Embilipitiya. Popular as the archeological site of Bulutota Rakwana range, the Wavula Pane cave is located in the Ratnapura District, in the Kolonne Korale, about 278 metres (912 ft) above sea level. Wavula Pane translates to Cave of Bats and is inhabited by more than 250,000 bats. You can find a number of fun and interesting places to visit near Wavula Pane cave. Places such as Bambarakanda Waterfalls, Horton Plains National Park, Sinharaja Forest Reserve and more!
Top 5 Places To Visit Near Wavula Pane
Embark on an adventurous expedition as you explore some of these amazing places to visit near Wavula Pane cave. Make sure you add all of them to your itinerary.
1. Sinharaja Forest Reserve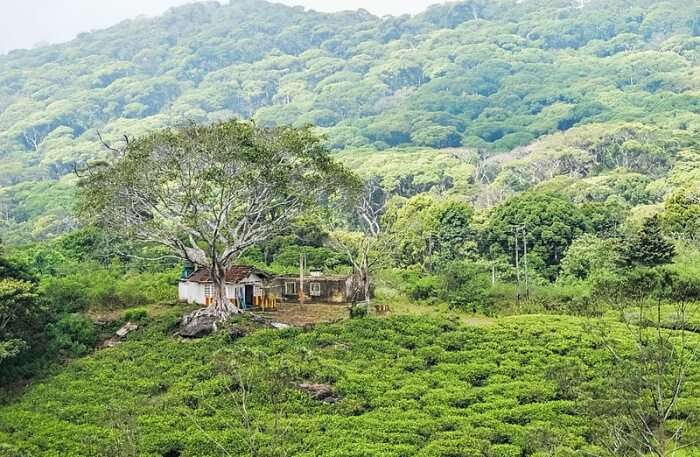 For the ardent nature lover duos, it cant get better than this. Sinharaja Rain Forest, a World Heritage Site for its biodiversity, is one of the best places for- Sri Lanka honeymoon for environmentalists at heart.
Special for Honeymooners: Go jungle walking to absorb the splendid natural surroundings Or indulge in bird watching from aquatic to migratory to indigenous exotic species. In for an extreme jungle adventure, you could even opt for a camping experience.
Best time: January to early April and August-September.
Location: Galle, Sri Lanka
20 Honeymoon Places In Sri Lanka In 2022 That Will Sweep You Off Your Feet
2. Bambarakanda Waterfalls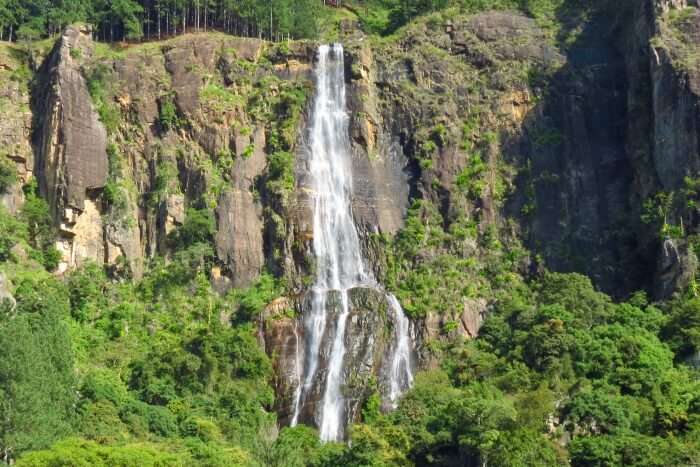 Bambarakanda Waterfall is one of the must visit places, if you are on a tour of Ratnapura district. It is the tallest waterfall in Sri Lanka, standing at an impressive height of 790 feet. To reach the Bambarakanda waterfall, you have to take small hike up the mountains. The waterfall is surrounded by pine forests and the top of the cliff is surrounded by mist of the times, creating a breathtaking view. The best part is, once you reach the base of the waterfall, you enjoy a nice shower under the tallest waterfall of Sri Lanka.
Location: Kalupahana Ohiya Road, Sri Lanka.
Best time: August-September
                             20 Honeymoon Places In Sri Lanka In 2022 That Will Sweep You Off Your Feet
3. Udawalawe National Park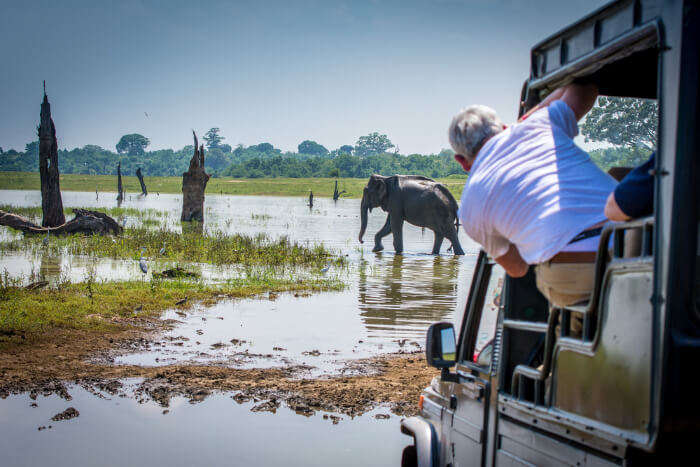 Udawalawe National Park in Sri Lanka is located on the boundary of Sabaragamuwa and Uva Provinces. The park was created to home the animals displaced during the construction of the Udawalawe Reservoir. Its the place to spot Asian Elephants in the wild. So, if you're an elephant lover, you must visit this place!
Best known for: Elephants – there are around 500 of them.
Area covered: 30, 821 hectares
Distance from Colombo: 4 hours drive
Things to do: Visit nearby tree plantations.
                 10 National Parks in Sri Lanka That Bring You Face-To-Face With The Incredible Nature In 2022
4. Horton Plains National Park

Horton Plains National Park is situated in the central highlands of Sri Lanka and is characterized by montane grassland and cloud forest. Horton Plains is the highest plateau in the island. The forests have a rich flora and fauna. Interestingly, the dwarf lizard specie here has evolved due to the cold weather conditions, that the give birth to the live young instead of laying eggs.
Best known for: Bird species
Area covered: 3,160 ha
Distance from Colombo: 5 hours drive
Things to do: Drive to the nearby hill station, Nuwara Eliya.
           10 National Parks in Sri Lanka That Bring You Face-To-Face With The Incredible Nature In 2022
5. Ravanas Cave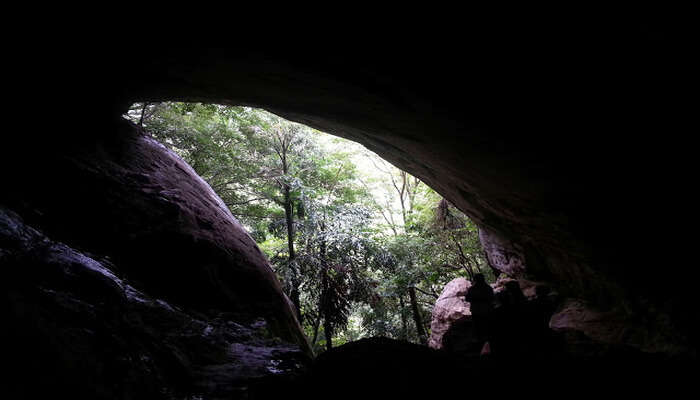 This cave was supposedly used by Ravana to hide Sita. Ravana's cave is located just 2 km from the small town of Ella, and the cave lies close to a cliff. It is considered to be one of the most popular tourist attractions located in Sri Lanka as it holds a historical significance. The pathway towards the cave is pretty steep, so we advise you to wear proper clothing and shoes to stay comfortable and safe during your visit to the Ravana Cave.
Location: Ella, Sri Lanka
Best Time: All year
Distance from the entrance of the cave: 700 steps
           10 National Parks in Sri Lanka That Bring You Face-To-Face With The Incredible Nature In 2022
Best time to Visit Sri Lanka
Sri Lanka has a very pleasant weather and can be visited year-round, but the most ideal time to visit this beautiful island is during the summers which is between March and June also during the winters from December to February. These two seasons are the dry seasons and the best time to enjoy the beautiful views of the city and go on your exploration. Sri Lanka sees very few crowds during the monsoon season due to the travel restrictions put in place during a heavy downpour.
Sri Lanka is the most ideal holiday destination for all and the list of places above tells you exactly why. You have so much awaiting you in Sri Lanka. Find some of the most exciting places to visit near Wavula Pane. If you are already excited and can't stop thinking about this amazing place, plan a trip to Sri Lanka get on a unique and unforgettable experience of Sri Lanka.