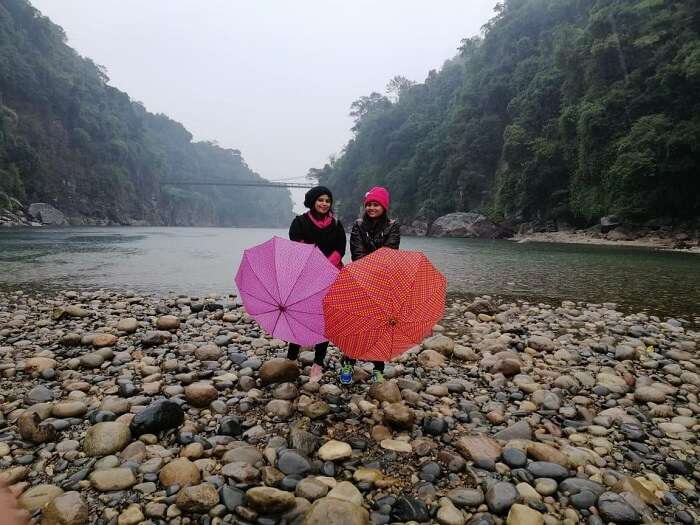 About three years ago, I went on my first adventure and since then, life has only been better. My love for traveling has only grown with all the new places I've seen and the people I've met. There's something about waking up and knowing that today, you're on your way to a place you've never seen before. I'm a civil engineer and life can get pretty busy sometimes, but I've made sure to see at least three new places every year, a resolution if you will.
And fueling this ardent desire, TravelTriangle has been by my side for the last 7 trips that I've taken. This time I decided to take a girls trip to North East, an underrated gem in our beautiful country. The folks at TravelTriangle made sure that the itinerary covered all that we wanted to see and didn't really miss out on anything. The fact that they stayed with us every step up of the way, up until this point, was truly flattering.
Here are a few details of my girls trip to North East
Trip Type: Girls Trip
Cost: INR 32400
No. Of People: 2
Duration: 4 Nights 5 Days
Inclusions: Breakfast, Non-AC Transport, Parking, GST, Transport Tax
Exclusions: Lunch, Dinner, Insurance, Laundry, Entry Fee, Guide Charges, Personal Expense
North East Trip: Explore The Seven Sisters, One Brother, And A Neighbor In 2022
Day 1: Christmas came early!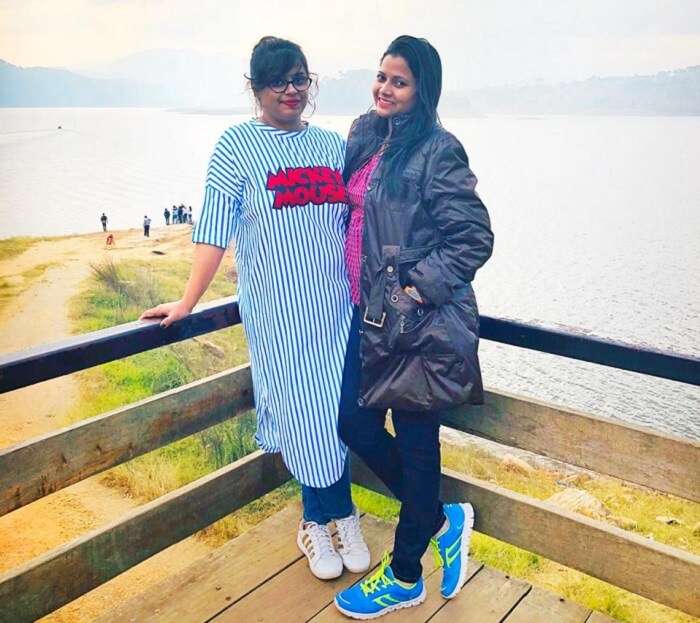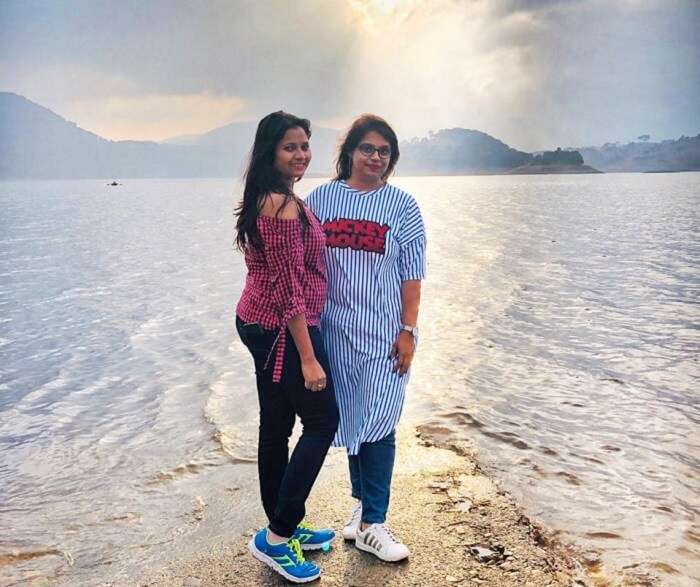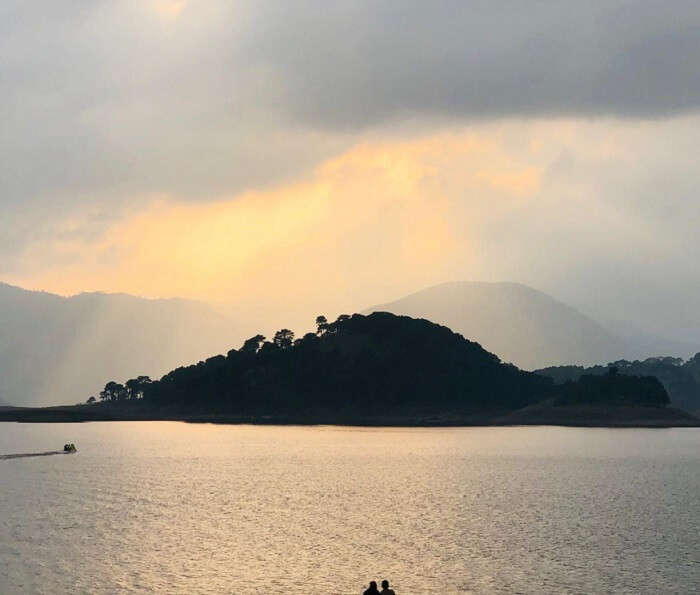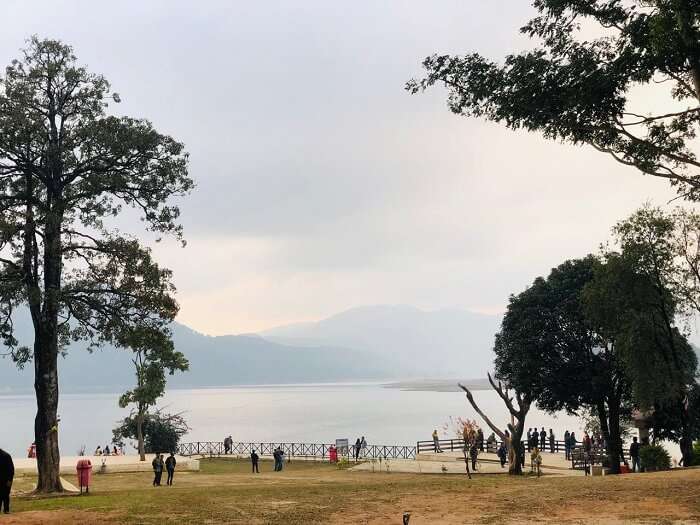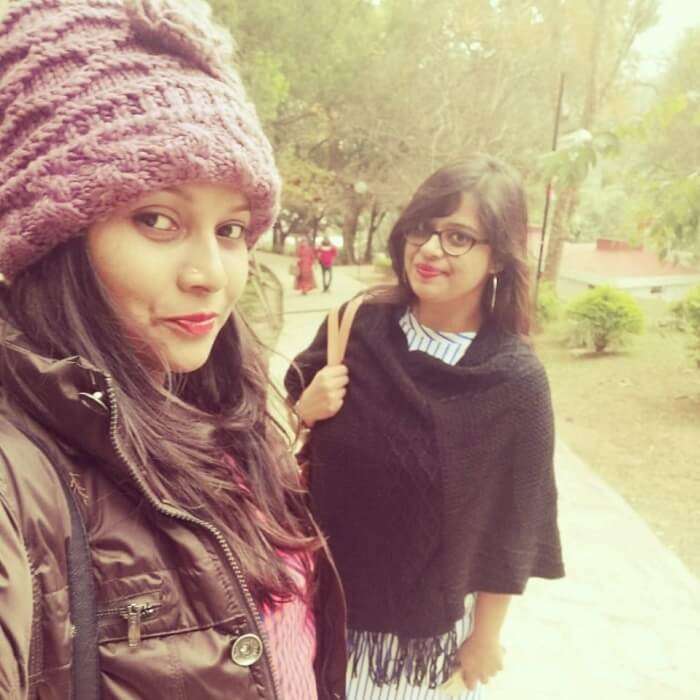 On our first day, my friend and I were picked up from Guwahati and made our way to Shillong. On the way, we stopped at Umiami Lake which is the biggest man-made lake in Meghalaya. The majestic lake surrounded by the Sylvan Hills is truly a sight to behold. We lazed here for a while and caught the sunset which was simply stunning. Here, you can also take a boat ride in the lake, which I must say is something you shouldn't miss.
After we had our share of the beautiful view, we got back on track. The Christmas decorations all along the way just warmed my heart. Sweater weather indeed!
Day 2: The many charms of Shillong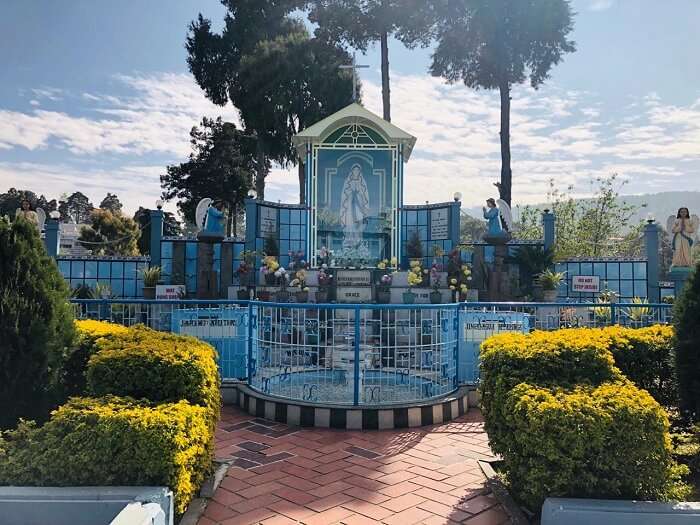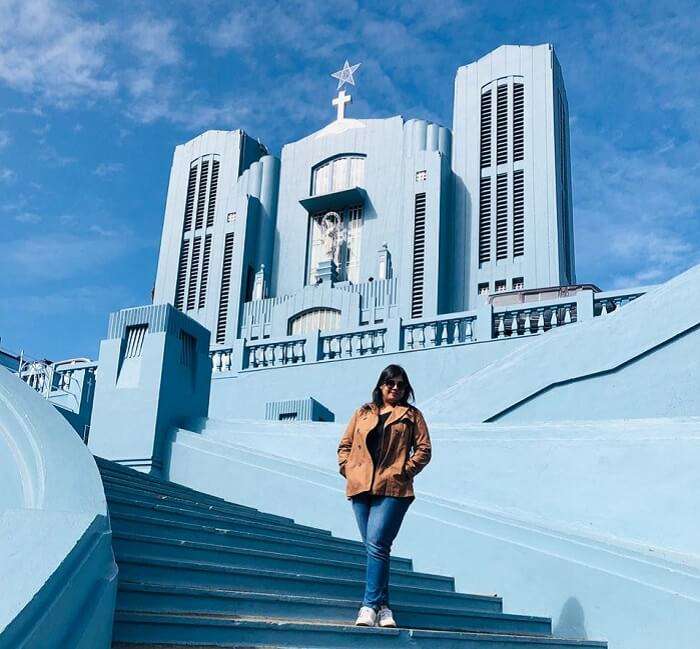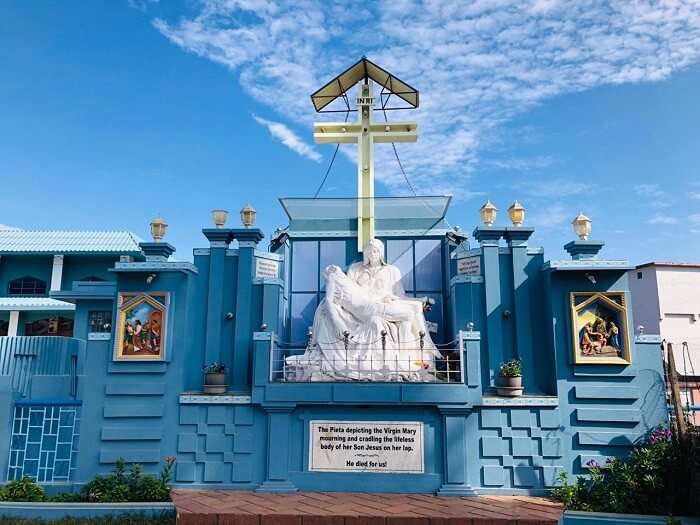 We woke up in Christmas spirit and decided to start our day by visiting a Church named "Mary Help of Christians Cathedral". The peaceful atmosphere and beautiful architecture had left both me and my friend, speechless. The blue colored Cathedral also had a decorated courtyard that created such a soothing ambiance. We attended the prayer and then made our way out.
Our next stop was Ward's Lake, located in the heart of Shillong. The serene lake was surrounded by lush green fields creating a picture perfect scenery. We went for a boat ride and also dressed up in the traditional Khasi Dress that made for some great photographs.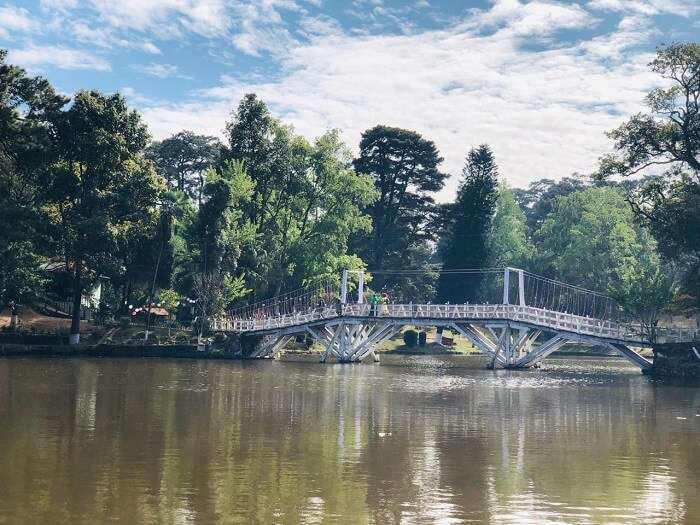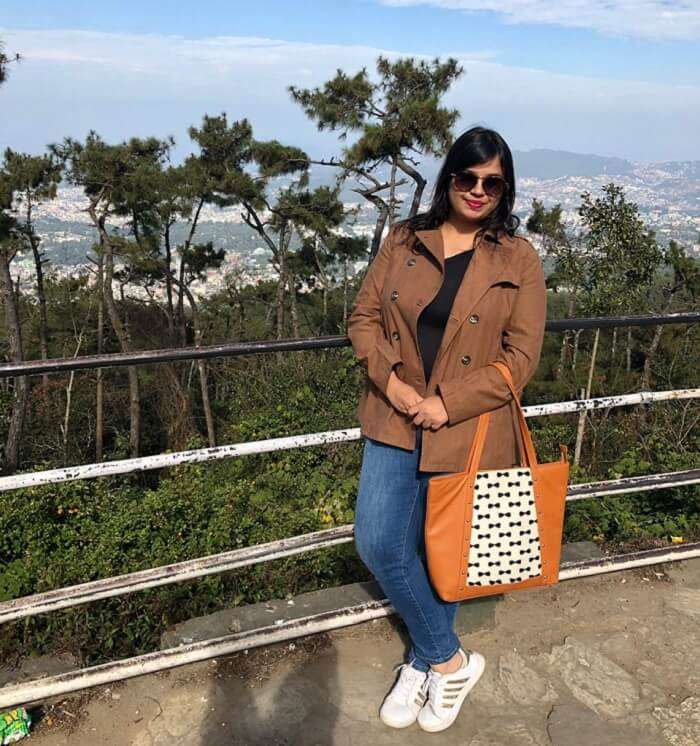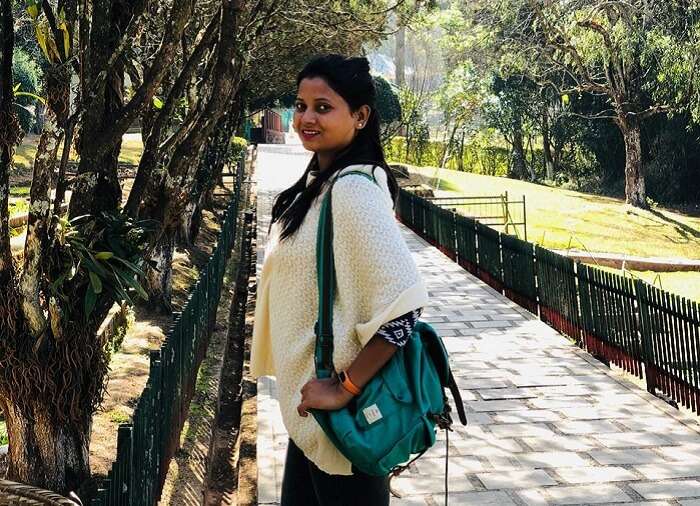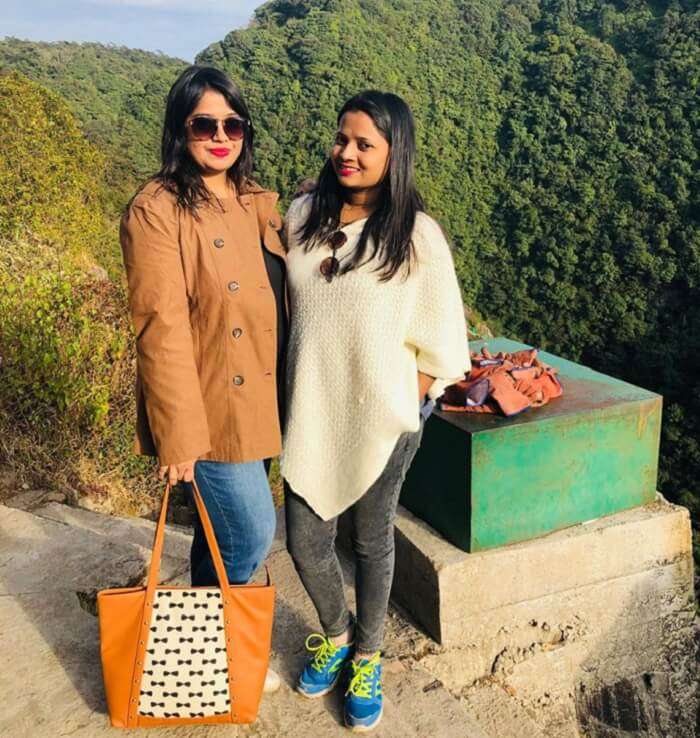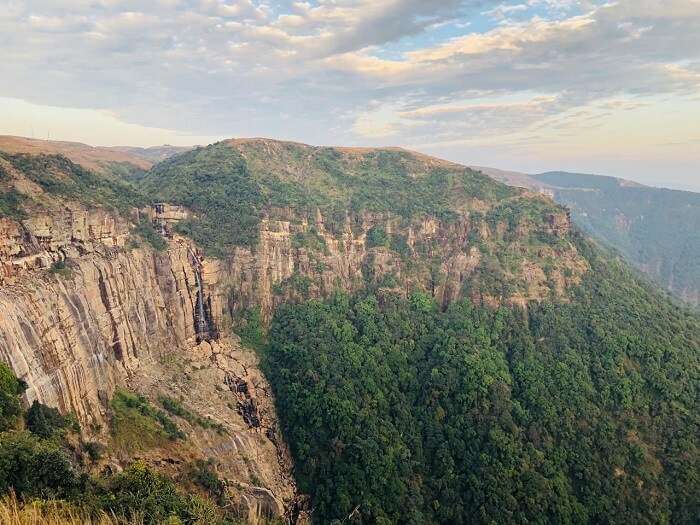 Later, we made our way to the Shillong View Point situated on top of a hill inside the Airforce Station. The view, oh the view! It's simply mesmerizing. Standing there, I realized why Shillong is called the Scotland of the East. We were also handed binoculars that helped us get a better look at the beautiful city.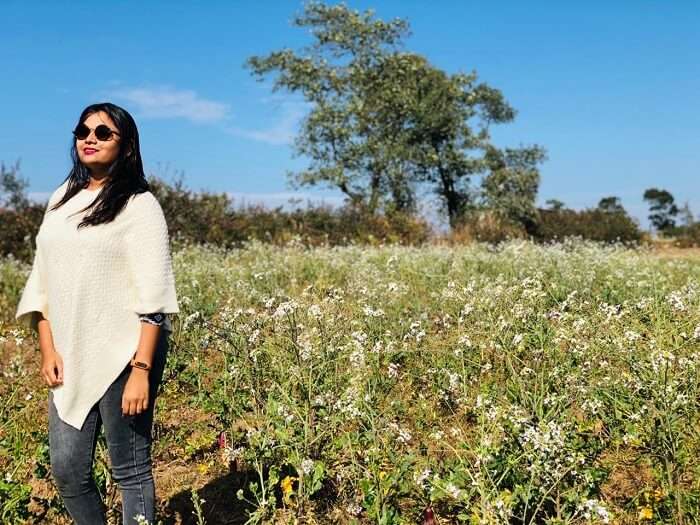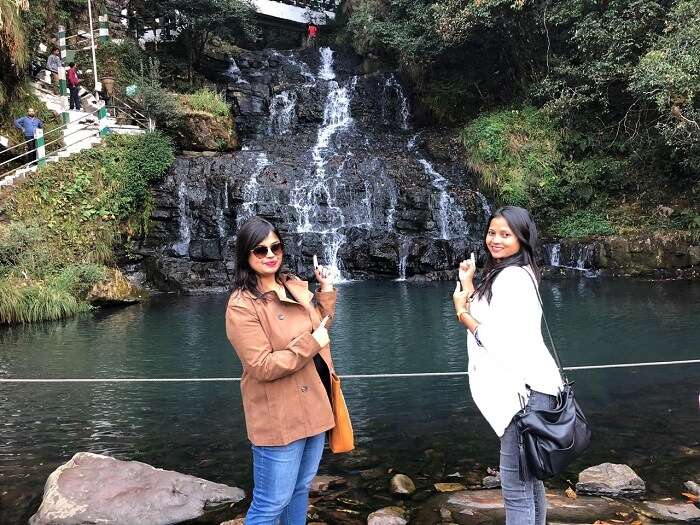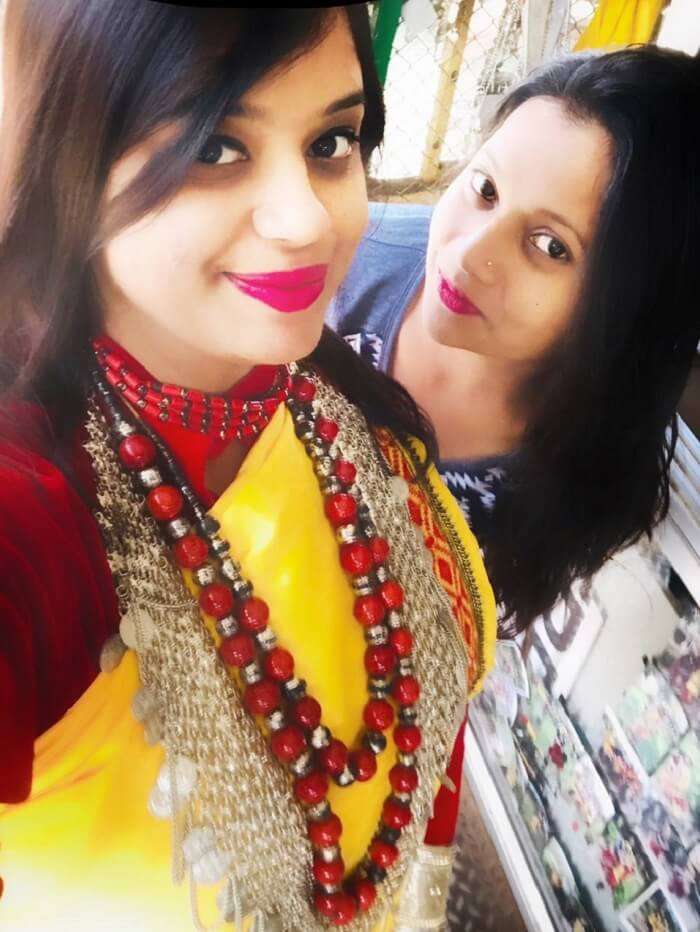 Last on our itinerary was the Elephanta falls. Descending the stairs, we finally reached this hidden paradise. There are three layers of the falls and an elephant-shaped rock on one side, giving the place its name. We took a few more photographs here and then headed towards Cherapunji where we stayed the night.
43 Places To Visit When Travelling To North East In 2022
Day 3: All set? Let's Trek!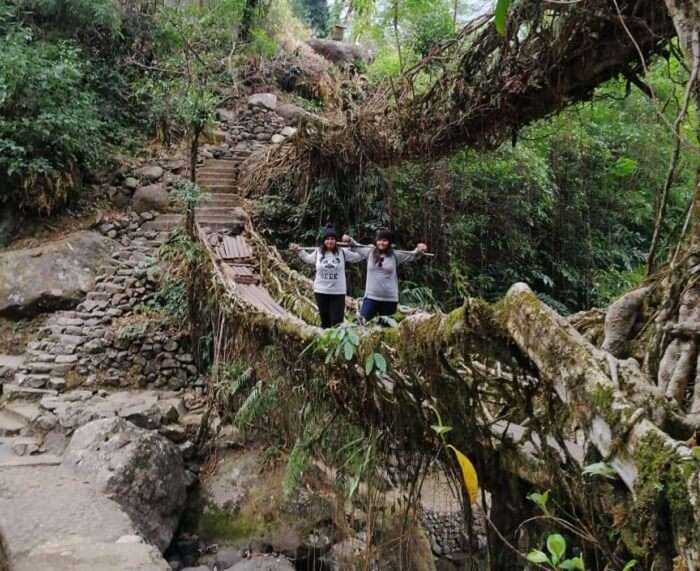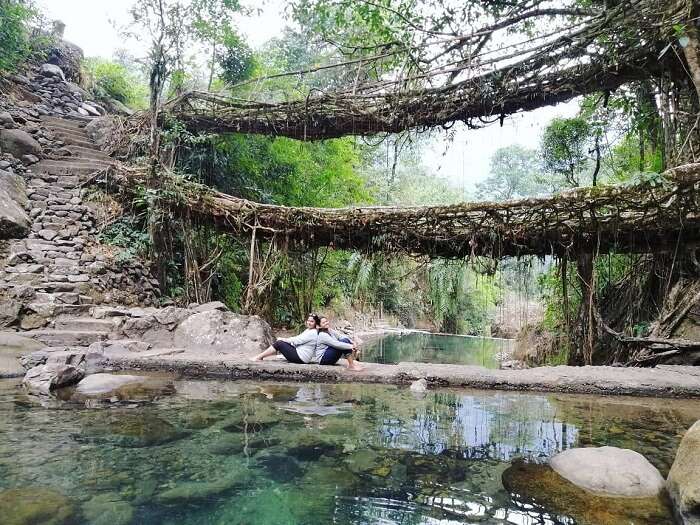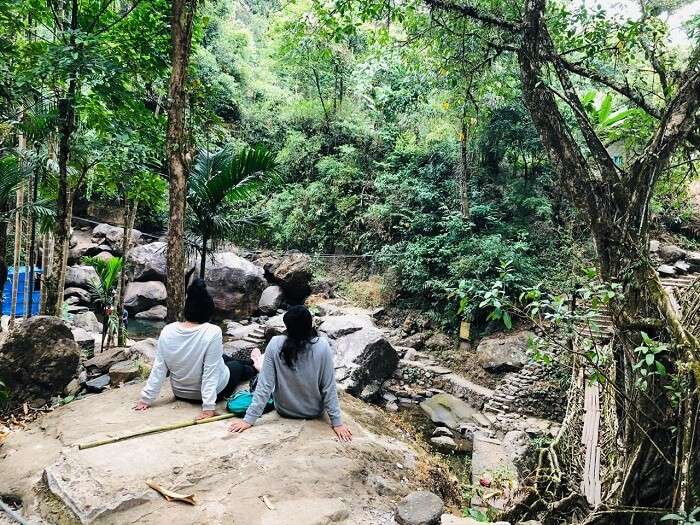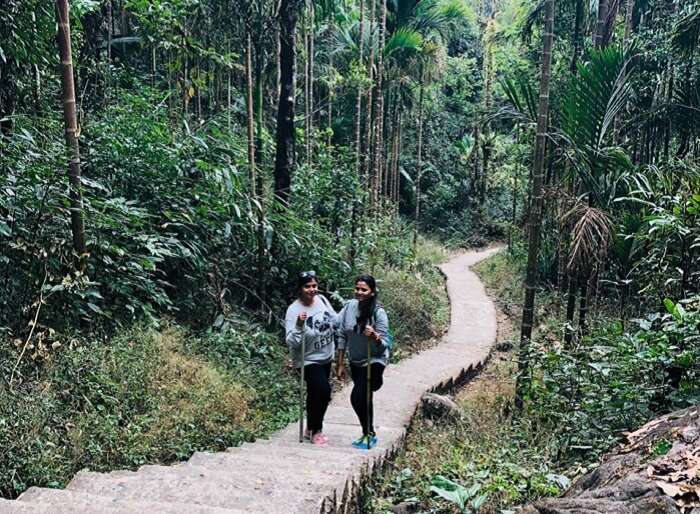 On this particular day, we were pumped with adrenaline for our trek. This being my first time, I was quite excited but also a little nervous about completing the 8000 steps journey. We rented bamboo sticks and started our trek at around 11 am. As we made our way up the steep mountain slope, we witnessed some alluring sights – a pristine river, old suspension wire bridge, and a few enticing natural pools. We stopped at a checkpoint for some delicious Italian coffee.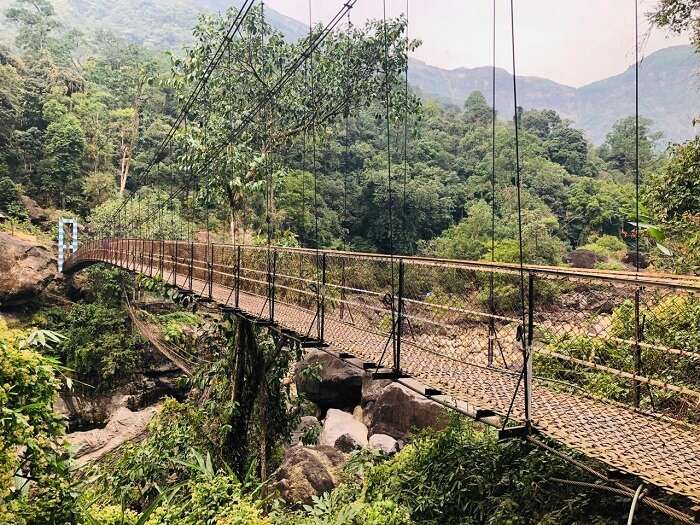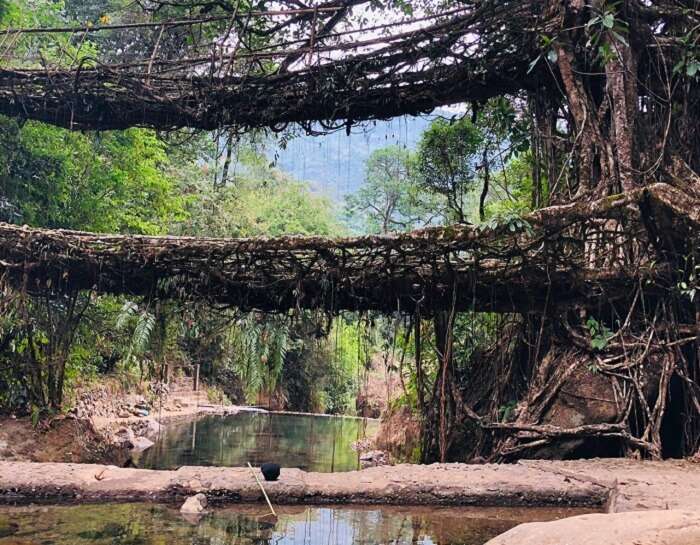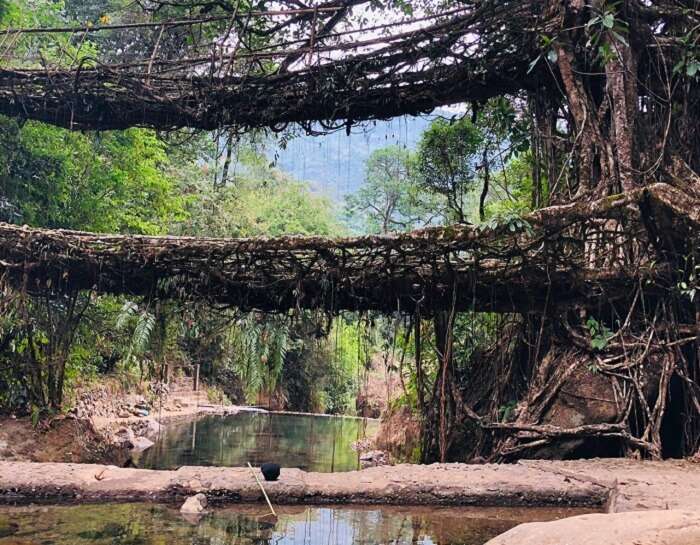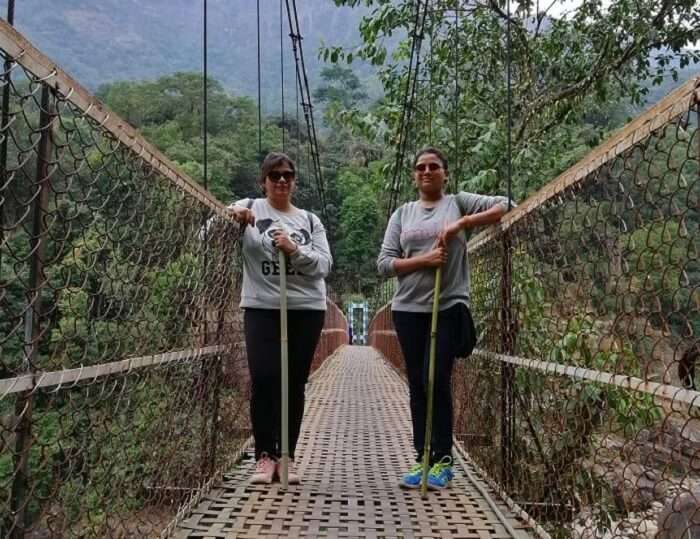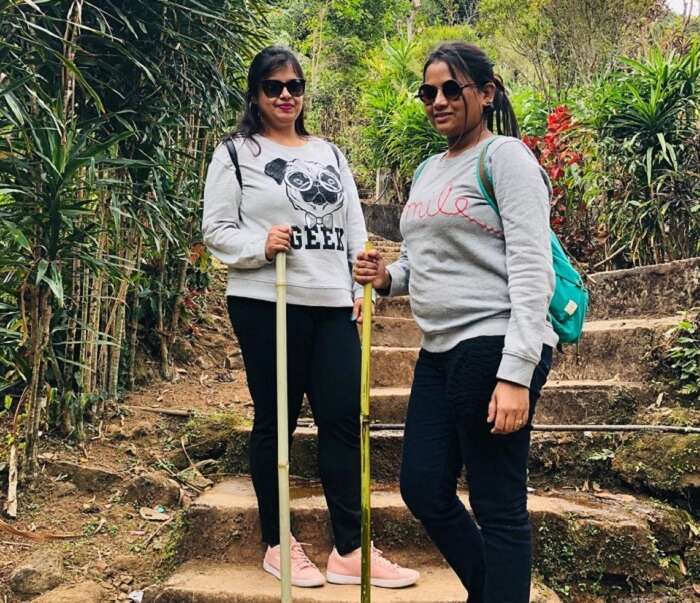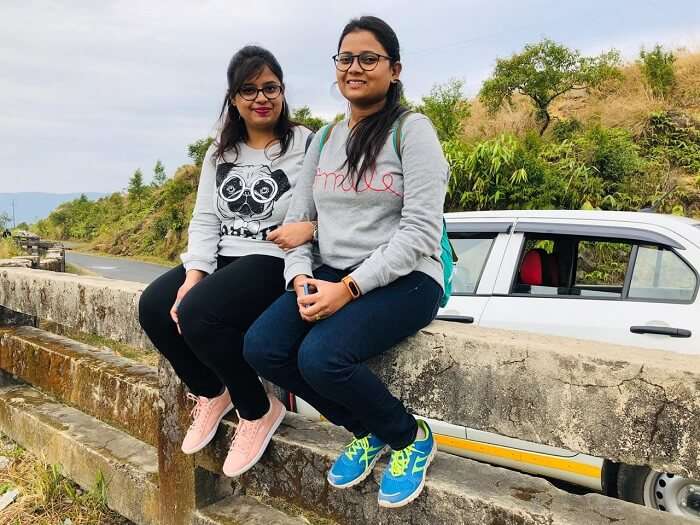 Once we were at the top, we found a pool with crystal clear water that was home a large number of fishes. You could also take a fish spa here if you wish to. We also spotted the double-decker bridge and spent some time there as well. After an hour, we decided to head back. Now, going down the stairs might sound easy, but it was quite an experience. It almost took us two hours to get back to where we started, but I have to say I loved every minute of it. Scratched this one thing off my bucket list for sure.
After this 6-hour journey, we were exhausted for good. So we head back to our resort for some rest. That night, we slept like babies.
Day 4: An emerald beauty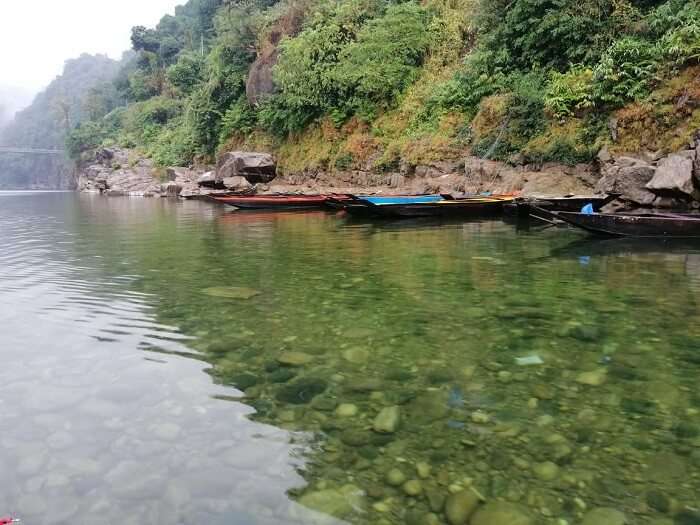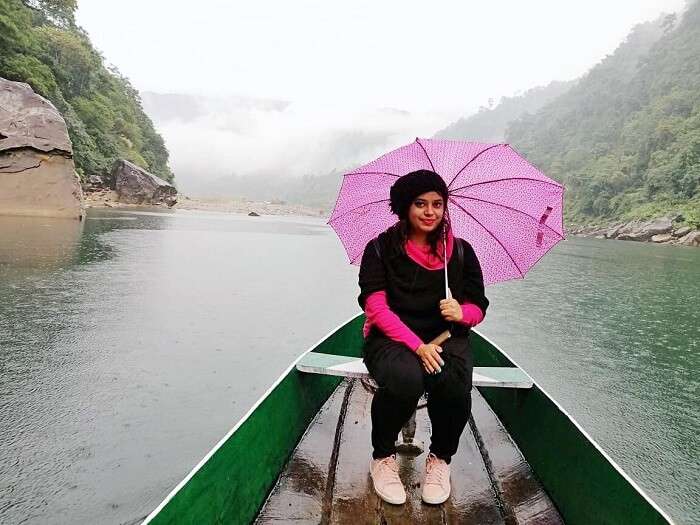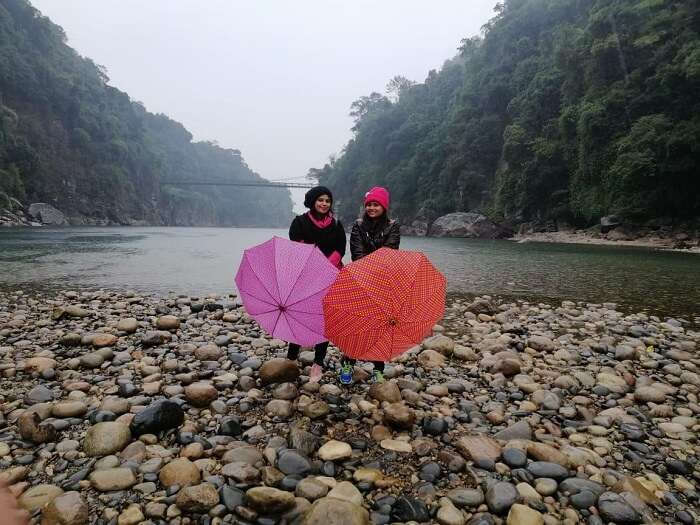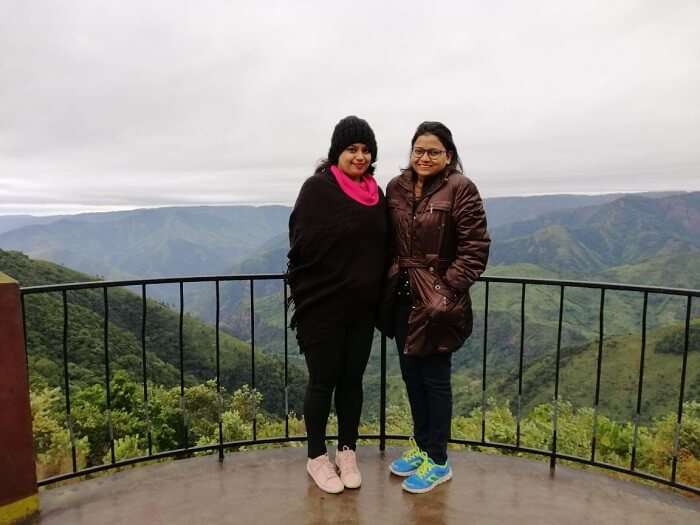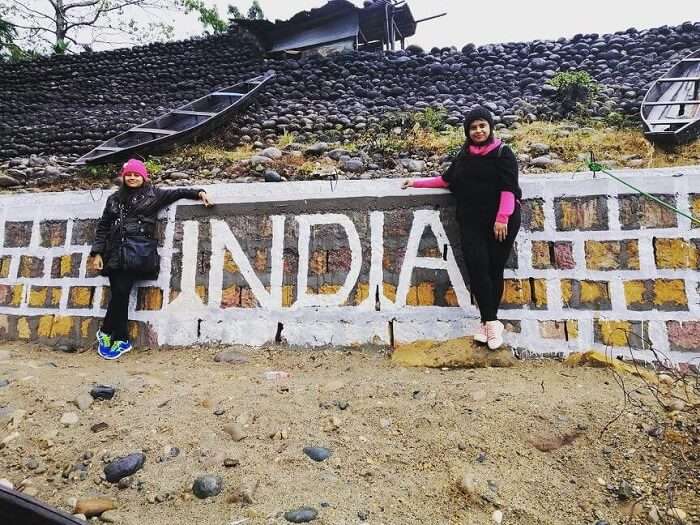 Today we woke up early in the morning and made our way to the famous Dawki River which is on the Indo-Bangladesh border. The blue-green waters bouncing off the sunlight would be a treat to your eyes. However, the weather Gods weren't on our side on this particular day. And even though it was raining, we couldn't stop ourselves from taking the river ride. In fact, with the soft rain bouncing off the pristine waters, we enjoyed the ride even more. This is one of the must-see places in Meghalaya and I wouldn't have missed it for the world.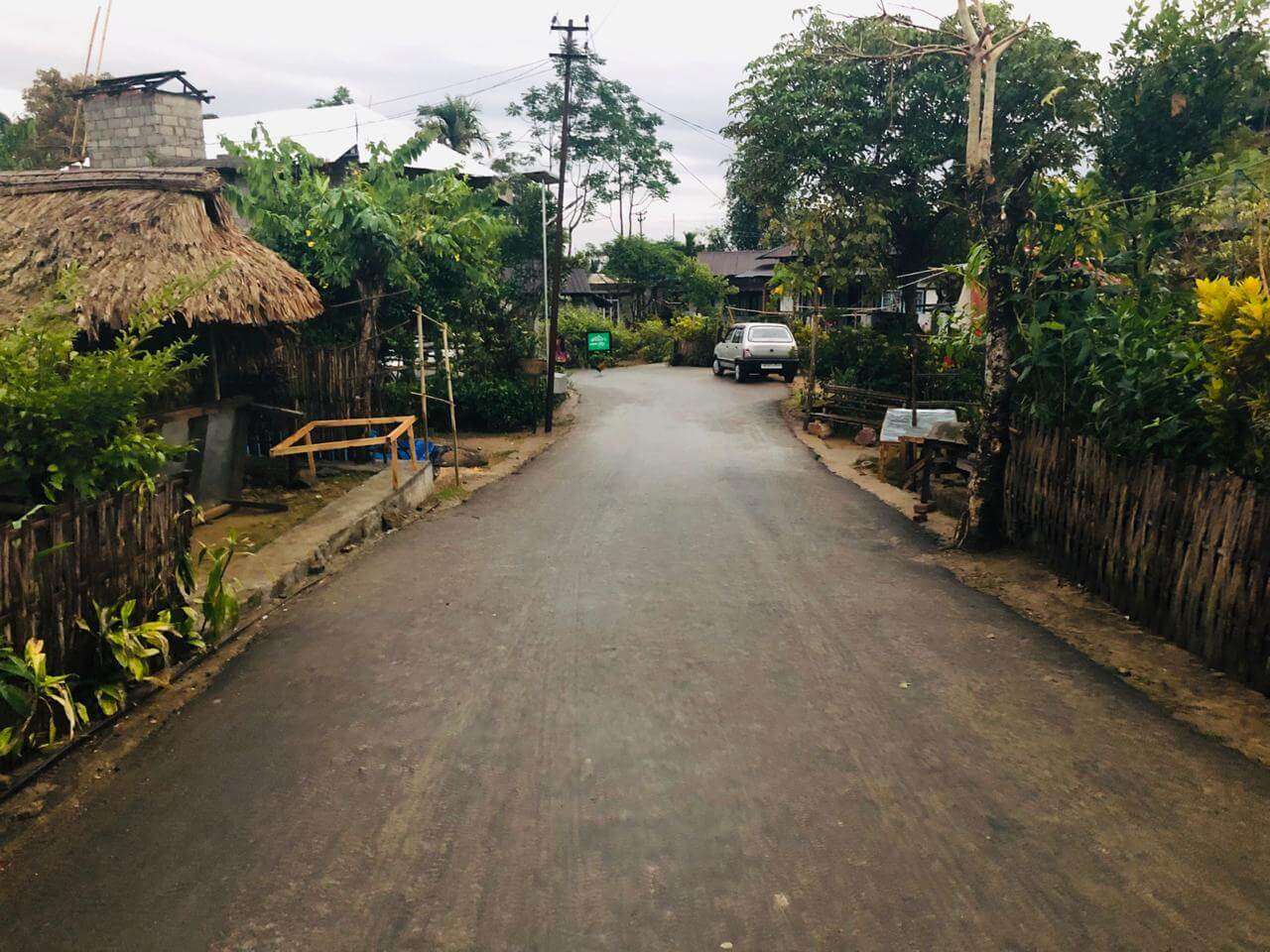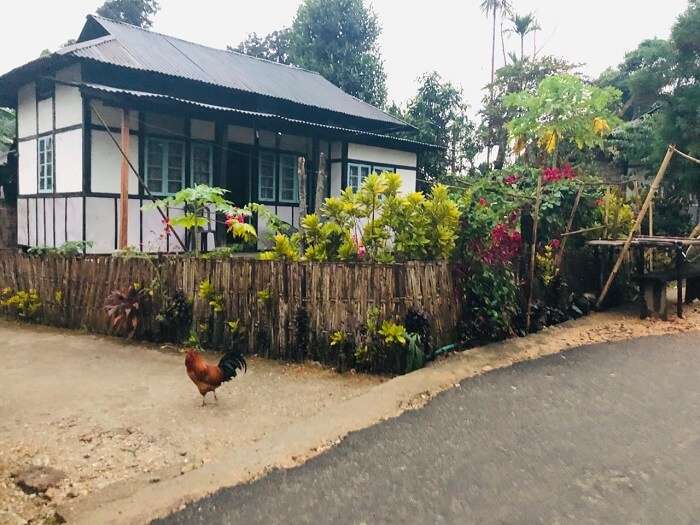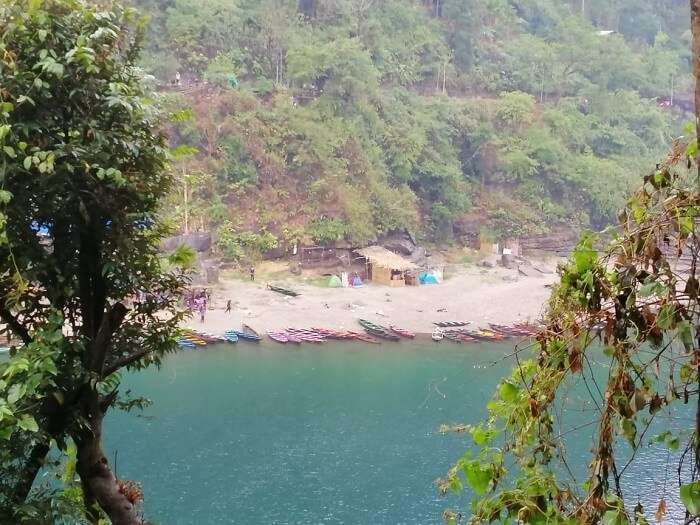 As we headed back, we found ourselves in the middle of heavy traffic due to the rain, which was a bummer because we couldn't make it to our next destination in time. Finally, we reached Mawlynnong at around 5 pm where we stopped at a village for some shopping. The picture that came to our mind was completely altered when we reached the village. And that's when we found out why Mawlynnong is popularly known as 'God's own garden'. Here, we enjoyed some lip-smacking food and then decided to head back to Shillong.
48 Places To Visit In Sikkim In 2022: Extraordinary Realms In The North East!
Day 5: Biday (goodbye) Assam!
Today was the last day of our trip and trust me, none of us wanted to leave. But even so, we packed our bags and left early from Shillong to reach Guwahati in time where we would catch our flight back home. One the way to Guwahati we shopped for gift and souvenirs for our loved ones like the Assamese Sarees and the famous Assamese Tea. We also stopped at Kamakhya Temple to collect our blessings before we head back home.
Once we reached Guwahati, we boarded our flight back home with a basket full of memories and cherishable moments. This girls trip to North East was just the kind of break I needed and I'm glad TravelTriangle made that possible for us.
Things we enjoyed the most in our girls trip to North East
Trekking in Cherrapunji was just amazing! I'm going to remember it for a long time.
The boat ride in Dawki River under the rain was an experience of a lifetime.
The mesmerizing views from the Shillong View Point were simply beautiful.
I really appreciated the company of our driver, Utpal Bhaiya who was extremely supportive throughout our trip.
The low points of our trip
None at all!
Things we wish we had more time for
I would have definitely liked to see more of Mawlynnong but unfortunately, because of the traffic, we couldn't reach on time.
15 Captivating Honeymoon Destinations In North East India To Cover In 2022!
Our time with TravelTriangle
I don't think I'll have to say more than the fact that this was my seventh trip with them. From convenience to safety, to budget constraints, TravelTriangle has taken everything into consideration for each of my trips. I really appreciated that.
Things to keep in mind
Carry your ID proof if you decide to visit the Shillong View Point since they require the same at the time of entry.
15 Secrets Of North East India Locals Have Been Keeping To Themselves
The North East is an underrated gem in India with so many beautiful sights to offer. Exciting activities like trekking and boating are the perfect way to spend an adventurous holiday here. If you too would like to make the most of your trip, choose your very own North East Package from TravelTriangle and have a wonderful time with your friends and family.