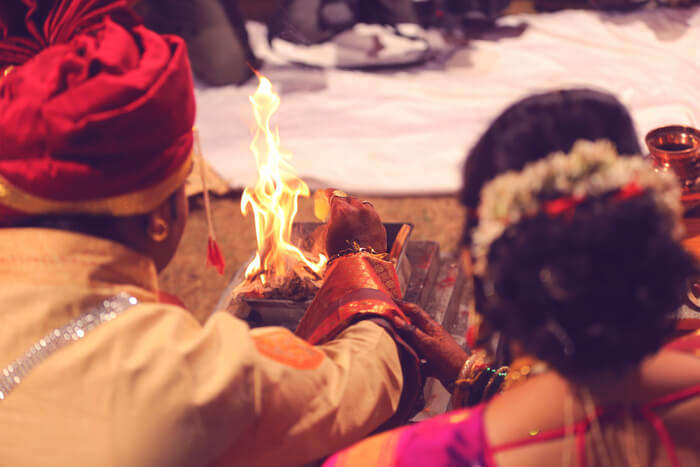 There's no better way to capture the chemistry of a soon-to-be-hitched couple than a pre-wedding photo shoot. With talented photographers out there, the pictures are nothing less than masterpieces that find place in the loveliest wedding frames. Pre wedding shoot locations in Pune offer all the gitter and glamour you need for your album of love.
While some of them are already popular, other are still hidden gems. Pick the one you like and schedule a shoot right away!
1. Parvati Hill – The second-highest point of Pune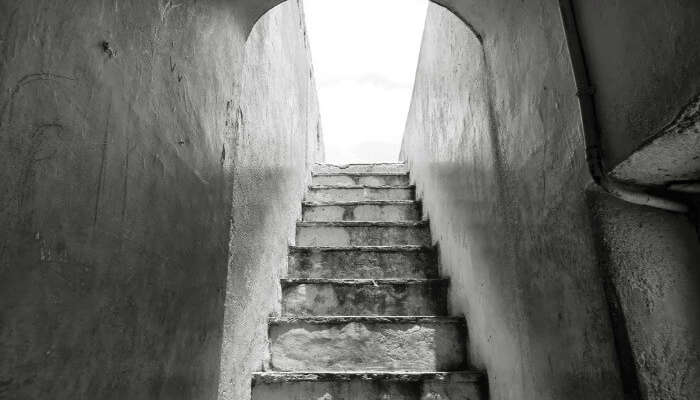 One of the most scenic pre-wedding photoshoot locations in Pune, Parvati Hill is a lush green hillock perched at a height of 2,100 feet above sea level. This is the second highest point of the city, with various iconic temples like Parvati Temple. The temples and verdant greenery will turn your photographs into beautiful masterpieces, especially if clicked at dawn.
Entry Fee: Nil
Timings: 8am – 5pm (Everyday)
2. Khadakwasla Lake – Lakeside caressed by rolling hills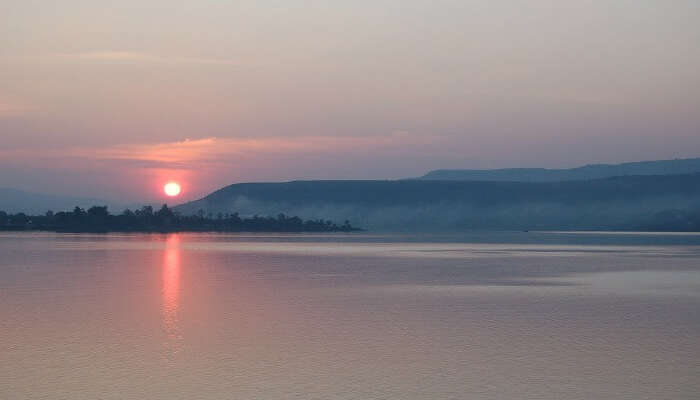 Location: Khadakwasla Village
A serene and awe-inspiring place, Khadakwasla Lake is an awesome pre wedding shoot location just a 40-minutes drive from Pune. Sunrise is the best time to get clicked with the fiery sunrays. The lake forms a peaceful backdrop, often preferred by couples who like it simple and elegant.
Entry Fee: Nil
Timings: Open 24 hours
Best Time To Visit: 8am – 4pm
3. Saras Baug – Among most beautiful gardens in Pune for photoshoot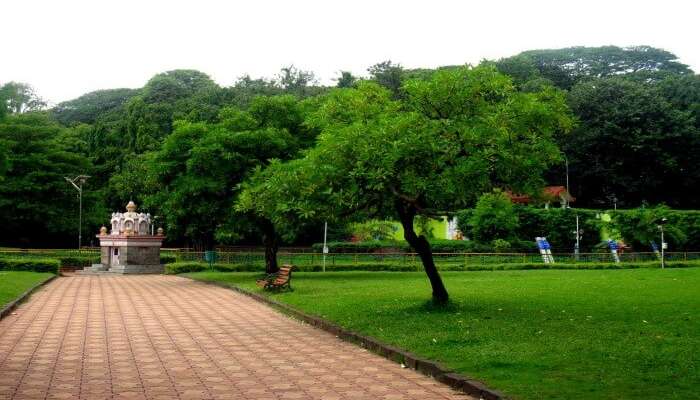 Location: 2170, Saras Baug Rd, Saras Baug, Sadashiv Peth
A dried-up lake, now a garden and landmark of the city, Saras Baug is brimming with greenery. You also have a 25 acres of area to add variety in your frame while shooting for pre wedding photography in Pune. Schedule an early morning shoot for lesser crowd and pleasant weather.
Entry Fee: Nil
Timings: 6am – 9pm
Must Read: 7 Breathtaking Honeymoon Places Near Pune
4. Pu La Deshpande Udyan – Peace amidst hustle and bustle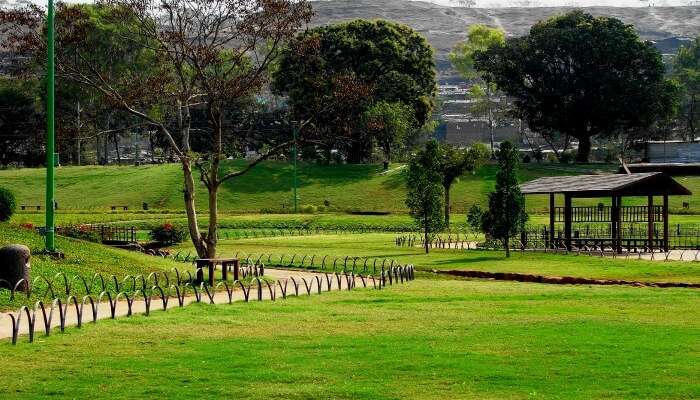 Location: Sinhagad Road, Dattawadi
Located in the buzzing Sinhagad Road, Pu La Deshpande Garden is bestowed with a peaceful aura and scenic charm. For couples seeking calm and captivating background for their pre wedding photography in Pune, Pu La Deshpande Garden is the ideal choice.
Entry Fee: INR 5 (Children), INR 10 (Adults), and INR 50 (Foreign Nationals)
Timings: 6am – 10:30am (Morning) and 4pm – 9pm (Evening)
5. Aga Khan Palace – An opulent backdrop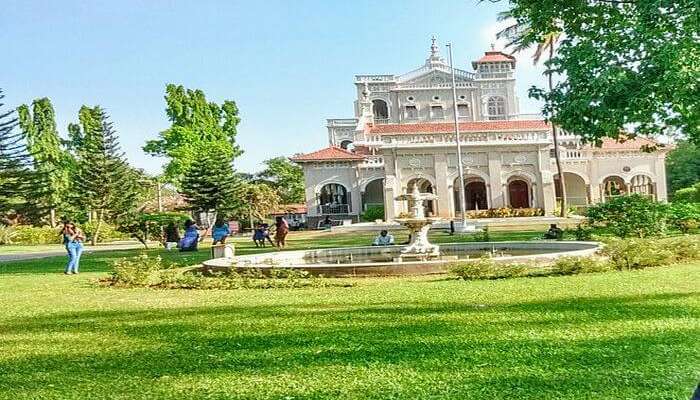 Location: Pune Nagar Road, Kalyani Nagar
An 1892 archeological wonder, Aga Khan Palace has Italian arches and sprawling lawns. Right onto its front is a fountain made of stone and carefully carved. This whole panorama acts as a beautiful backdrop for the images. If you're looking for a grand pre wedding photography places in Pune, Aga Khan Palace is the answer! You can plan to shoot here anytime of the day.
Entry Fee: INR 2 (Children), INR 5 (Adults), and INR 100 (Foreign Nationals)
Timings: 9am – 5:30pm (Everyday)
6. Pataleshwar Temple – Rugged and enticing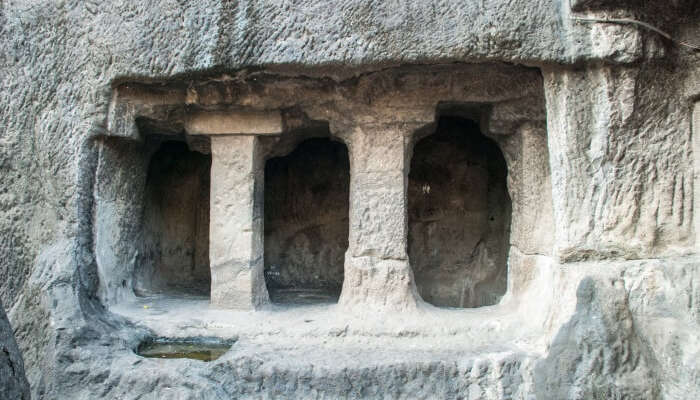 Location: Jangali Maharaj Road, Revenue Colony, Shivajinagar
For the couples wanting a rugged backdrop on their pre wedding photoshoot in Pune, Pataleshwar Temple will not ever come as a disappointment. This eighth century archaeological site has got you covered with rustic square pillars, madapa, and other structures that add an element of heritage. Get here around sunrise for bright and pretty photographs.
Please note: You may need special permission for photography in this location
Entry Fee: Nil
Timings: 8:30am – 5:30pm
Suggested Read: 15 Utopian Romantic Places In Pune And Around
7. Fort Jadhavgadh – History merging with modernity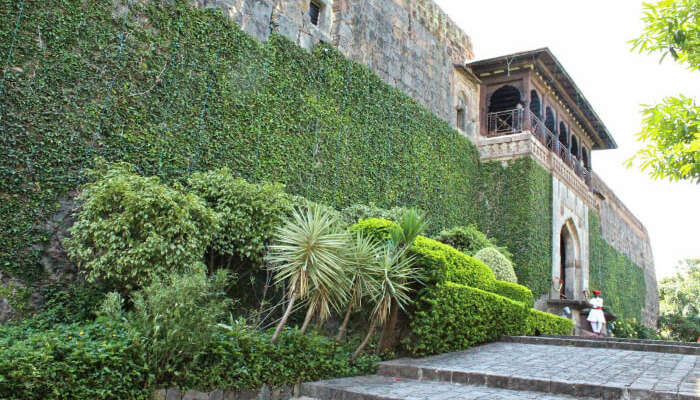 Location: Hadapsar Saswad Road, Jadhavwadi, Pune
With 300 years of history, Fort Jadhavgadh today is a 3-star resort. Here, you can expect a fusion of modernity and antiquity. This is one of the most beautiful and relaxing pre wedding photoshoot places in Pune where you have a pool, a lush lawn, fortified walls, and an exquisite decor.
Please Note: Since this is a resort, one needs to take special permission from the management for a pre wedding shoot here.
8. Shaniwar Wada – The Bajirao fort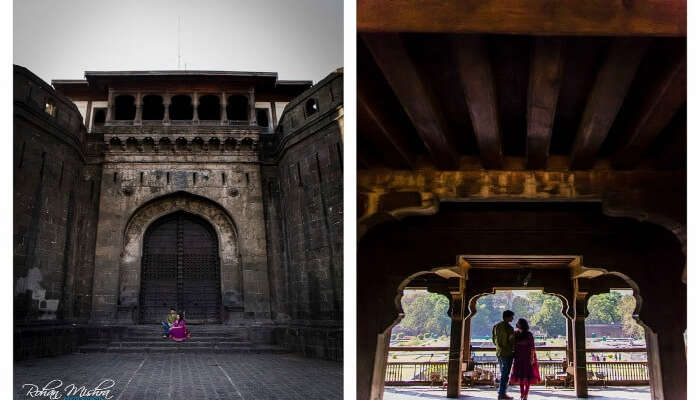 Location: Shaniwar Peth
Shaniwar Wada rose to fame after the release of Bajirao Mastani. Today, it is among the favorite pre-wedding photoshoot places in Pune. Enormous gateways, manicured lawns, and ornate jharokhas form a soulful background. Get the shoot done in the morning, as during the rest of day it gets crowded.
Entry Fee: INR 5 (Adults), INR 125 (Foreign Nationals), and INR 25 for Sound & Light Show
Timings: 8am – 6:30pm
9. Sinhagad Fort – Hill fort for magnificent pictures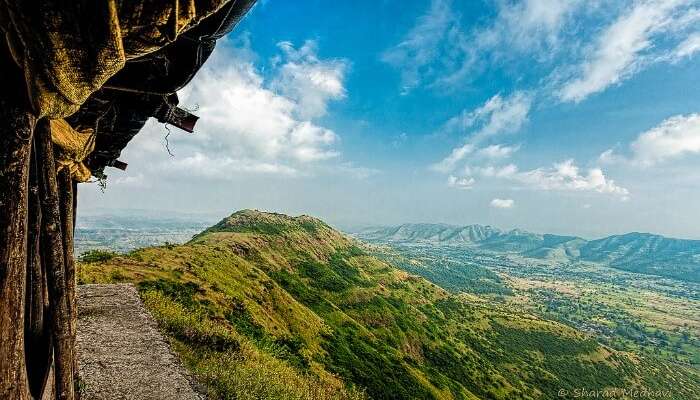 Location: Sinhagad Ghat Road, Thoptewadi
Almost a ruin, Singhad Fort looks specially pretty during monsoon. The rains bring a lot more greenery to the region and of course a lot of color to your album. And the best part is that the fort looks equally mesmerizing at all times of the day. While you shoot, don't miss out on the lovely surroundings.
Entry Fee: INR 20 (Two Wheelers) and INR 50 (Four Wheelers)
Timings: 9am – 6pm
10. Lavasa – A vibrant township near Pune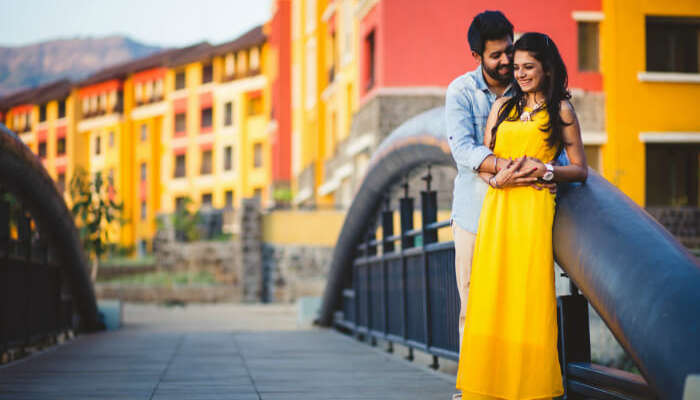 Distance from Pune: 60 km (2 hours)
Reminding us of a vibrant Italian township, Lavasa is merely a 2-hour drive from Pune. This planned city with colorful structures is complemented by Warasgaon Lake. While the city in itself is a great background, the lake's beauty is equally captivating. Roam around to pick the best spots for your lovely pre-wedding album.
Entry Fee: There is no entry fee as such but the management does charge for parking which is hourly based.
Further Read: 10 Beautiful Beaches Near Pune For A Perfect Weekend Escape
Wherever you go, seek permission from the authorities priorly. Many pre wedding shoot locations in Pune don't allow shoots without permission. Read up these common queries which will be helpful in your planning:
Frequently Asked Questions About Pre-Wedding Photoshoot Locations In Pune
Q. What are the best places for photography in Pune?
A. Khadakwasla Dam, Pataleshwar Temple, Fort Jadhavgadh are some amazing places that will add brilliant backgrounds to your photographs.
Khadakwasla Dam is great for people who are looking for nature's abundance in their photograph. Fort Jadhavgadh and Pataleshwar Temple are ideal for those who want rugged charm in their pictures.
Q. Which are the best pre wedding photographers in Pune?
A. Robin Saini, Anshum M, and Girish Joshi are some of the best photographers in Pune, whom you must consider if you're planning a pre-wedding photoshoot.
Q. How much does a pre-wedding shoot cost in India?
A. The cost of pre-wedding photoshoot in India depends on various aspects, such as photographers, location, and season. However, on an average, you can expect to pay around INR 15,000-30,000 per day. This may exclude location cost.
People Also Read
Wedding Venues In Goa Wedding Venues In Chandigarh Wedding Venues In Dehradun
Comments
comments