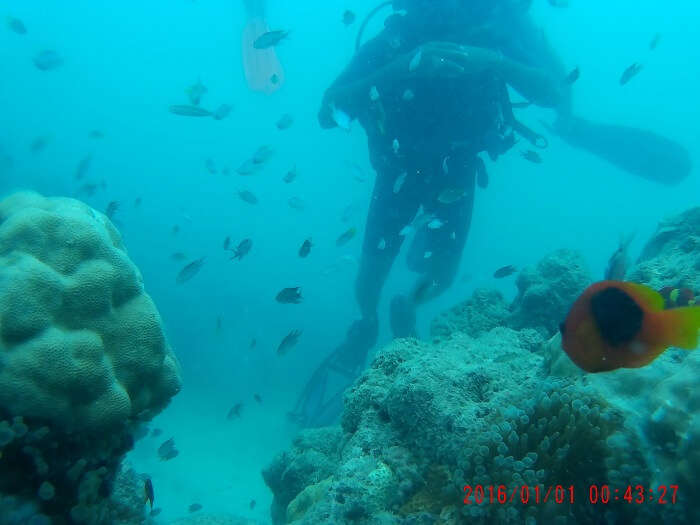 I had always wanted a honeymoon in Andaman and I am glad to tell you that my wish was fulfilled and together with my husband and I had the best experience ever!
We booked our Andaman honeymoon package via TravelTriangle (found on Facebook). It was a very smooth process and in the end, their multiple quote system worked to our advantage since we were able to get the best deal and itinerary.
Our Andaman honeymoon package details
Duration: 5 night 6 days
Cost: INR 33000
Flight from Chennai (booked on our own): INR 22000
Scuba Diving: INR 7000
Day 1: Hello Port Blair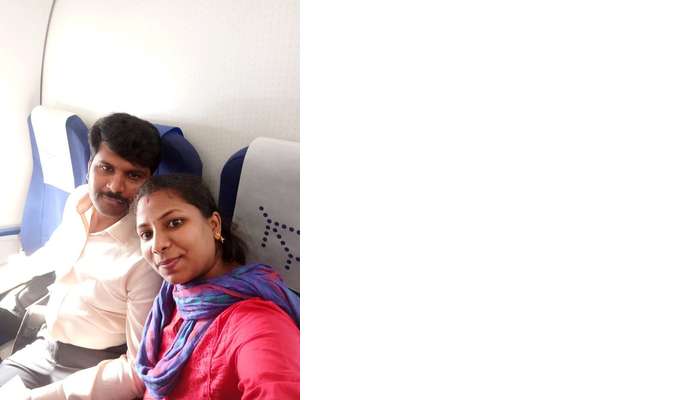 Suggested Read: A Digital Detox Family Trip To Andaman
We started our journey early in the morning at 5 and reached the airport on time. After having a quick breakfast, we boarded our flight (2 hours 15 min journey) and then landed in Port Blair. The airport was a small one and upon our arrival, we were greeted by our travel agent's representative who transferred us to our hotel.
It is worth noting that when we arrived, it was raining like cats and dogs and we almost felt like we were in Chirapunji, the worlds wettest place.
After our check in, we slept for around four hours (and mind you, it was very chilly!) post which we went for sightseeing at Corbyn's Cove beach. Here we did the jet ski ride and it was such a fantastic experience that by the end of it, our fear of the sea had gone away.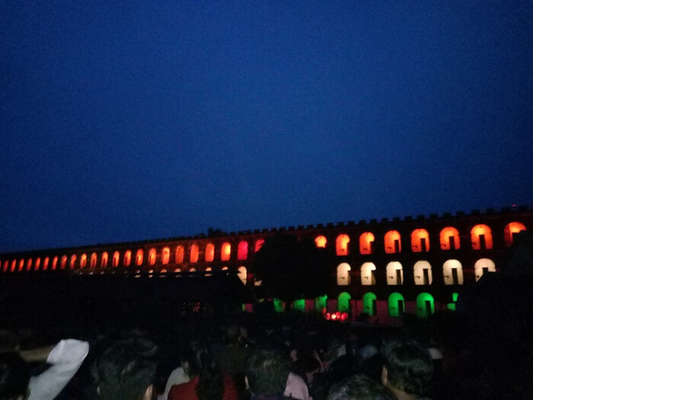 Later after relaxing and chilling on the beach, we proceeded to the Cellular Jail for sightseeing. The whole Cellular jail experience for me was extremely moving since it was really tragic to know about the treatment of prisoners and how they were exploited. During the whole tour, it was sometimes difficult to understand what they were telling in Hindi and this is also the moment, I realized, I need to prep up my Hindi skills.
Tip: Don't forget to use the mosquito roll on before visiting the jail.
---
Andaman Honeymoon Packages On TravelTriangle
Book a memorable honeymoon trip to Andaman. Stay in a romantic room, enjoy candle light dinner, and get rejuvenated at a spa. Packages inclusive of hotel, cab, airport transfers, and sightseeing.
---
Day 2: Havelock Island, you beauty!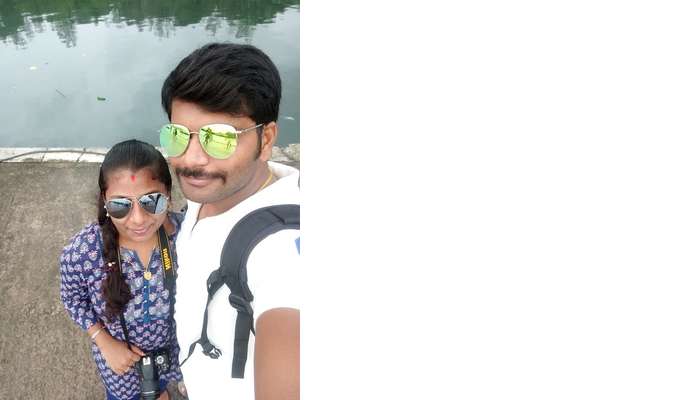 Suggested Read: Best Experiences On A 6 Day Family Trip To Andaman
We were to stay at the Havelock island today so once our driver had dropped us to the port to board our ferry, we came to know that it was delayed by two hours. Nonetheless, we weren't disheartened and spent our time clicking selfies and exploring the port.
Trust me there was no internet and still, our time passed away in a jiffy!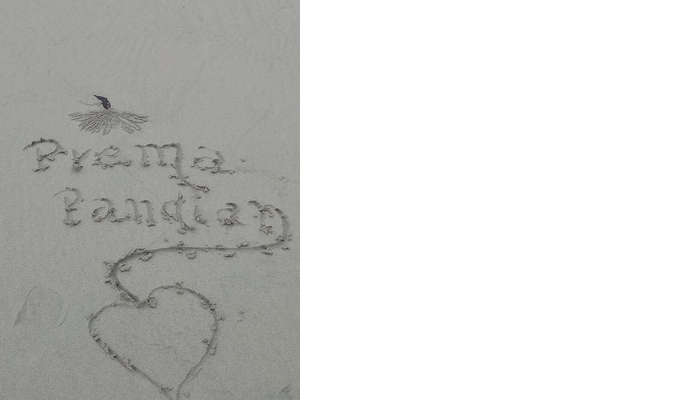 Later on the ferry, I was so excited that for a while my husband and I were only clicking pictures. After a while, when the ferry started, we fastened our seat belts and soon fell into a smooth sea slumber. It felt as if the ocean winds were like lullabies.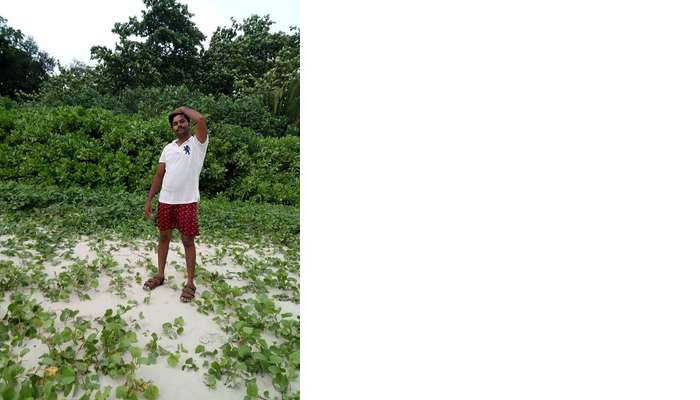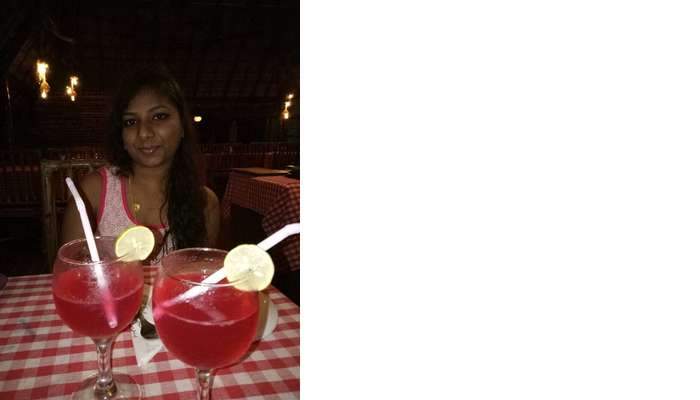 If Havelock was love at first sight then Radhanagar beach (Asia's best beach) was eternal love at first sight! It was amazing just to be here with my husband and explore it on our own. We played at the beach for a long time and at around 5 when it started to rain, it was only then that we decided to go back to our hotel.
Our dinner was at a place called "Red Snapper" and it was delicious.
---
Planning your honeymoon in Andaman but confused about what to do? These Andaman honeymoon stories help you find your best honeymoon trip ever!
Real honeymooners. Real stays. Real opinions to help you make the right choice.
---
Day 3: Scuba diving adventure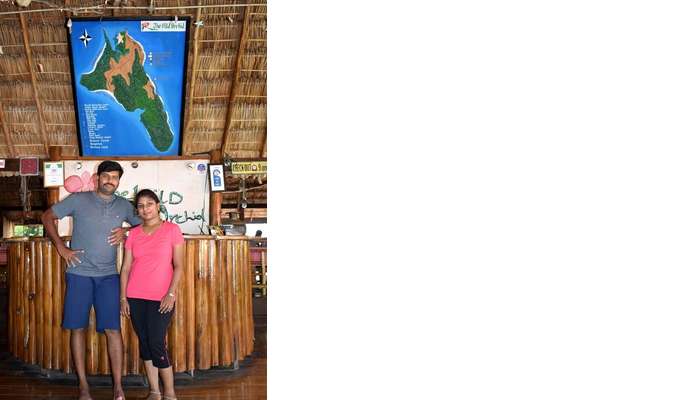 Suggested Read: Romantic Trip To Andaman: Experience The Best Of Andaman In Just 6D/5N
We got up early in the morning at 4 and visited the beach number 4 just behind our resort. We wanted to experience the sunrise in Andaman and we did. And to be honest, it was magnificent. Later at around 7, by the time, we were done, other people started arriving at this beautiful beach and we felt really good to have witnessed it in peace in the wee hours of the morning.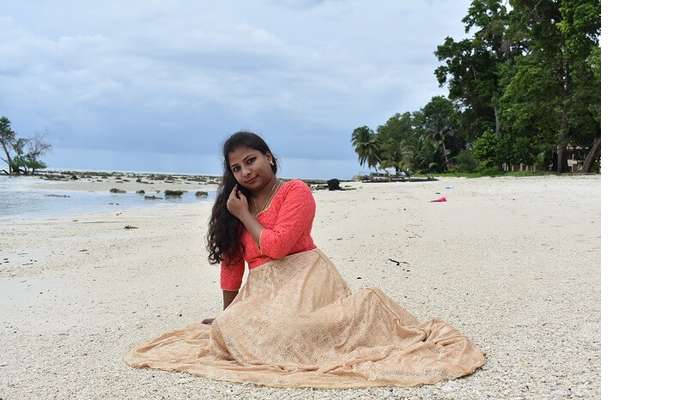 "There is only BSNL signal in Andaman and being out of touch with people almost feels like you're back in the olden times!"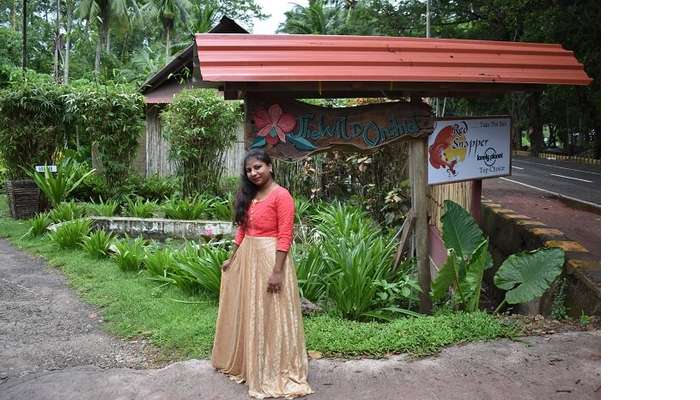 Later on, we proceeded to do our scuba diving but before doing it, we were made to fill a form and given proper training. The training part was excellent since the instructor was good that he instilled confidence in me too, who is a nonswimmer.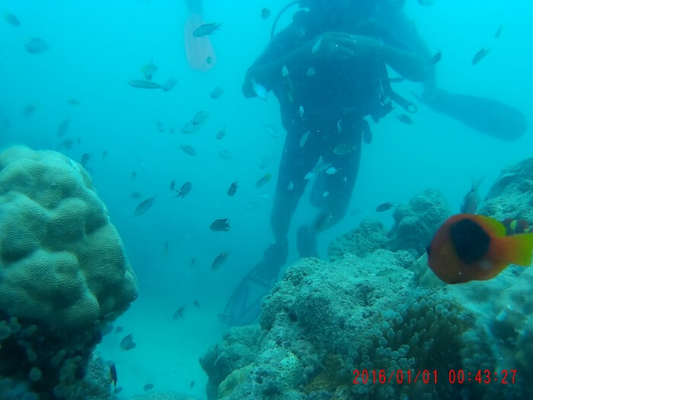 Our scuba diving experience was equally breathtaking and going down in the waters almost felt as if I was in a different world. It was as if the Discovery channel was playing in front of my eyes. A surreal feeling that is hard to put into words!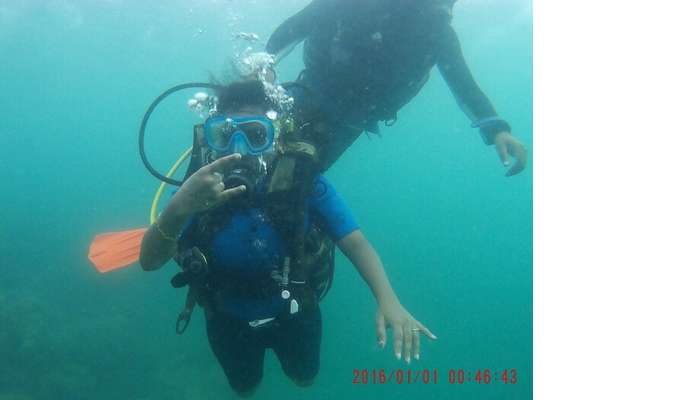 By the time we were done with this activity, we were already late – so after quickly taking our diving pictures, we rushed to board the ferry! Fortunately, we did not miss it.
The ferry scene was similar to the last time for me and I soon fell asleep on it. (My husband later told me I slept through all the panic on the ferry!)
Back in Port Blair, we had our meal and then called it a night.
Day 4: Good times in Port Blair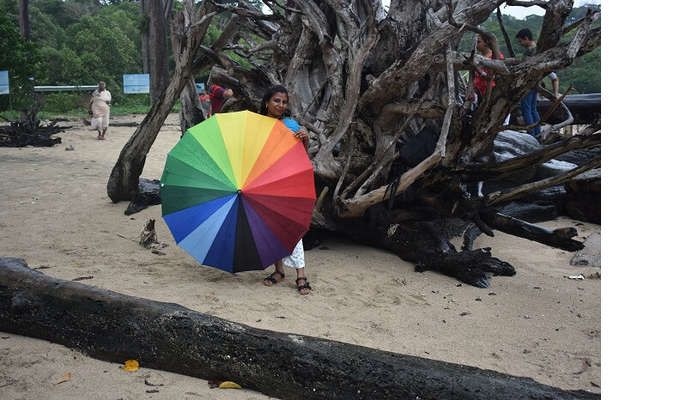 The boats to Ross Island were not functioning today due to bad weather. So we visited Wandoor beach, had a lovely lobster meal and then by 4, booked another trip to a beach at an extra cost of INR 1200. This beach was a nice one and we had a good time exploring it.
Suggested Read: Must Do Things On A 5D Honeymoon Trip To Andaman
Later after returning, we explored the streets of Port Blair on our own and then returned to our hotel for the overnight stay.
Tip: Local transport is really cheap in Port Blair.
Day 5: The incredible Baratang experience!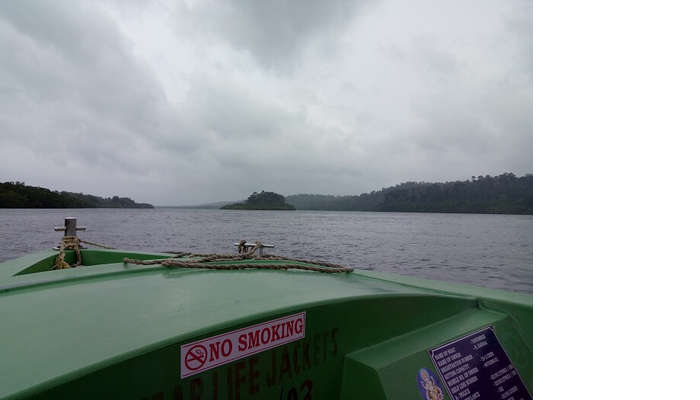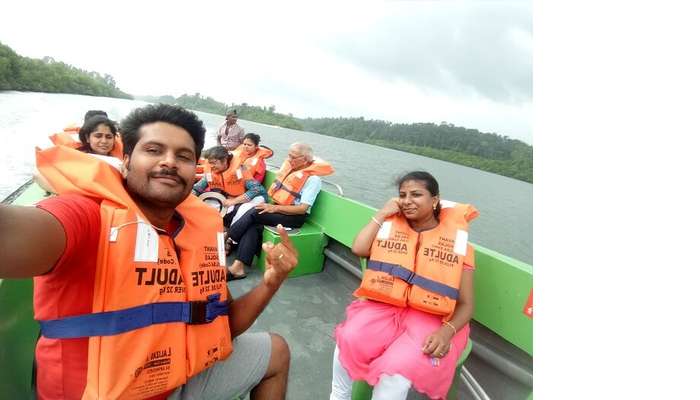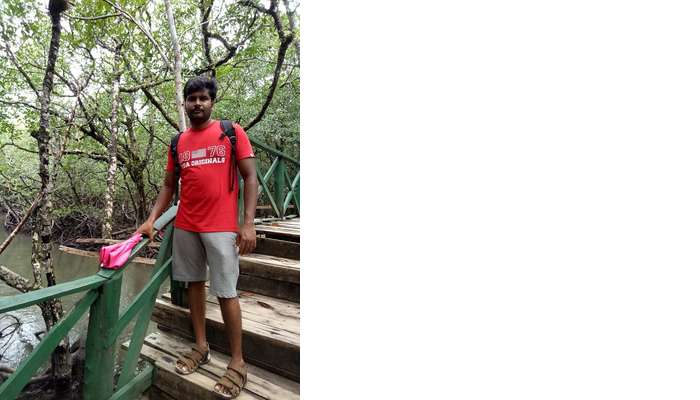 Suggested Read: Best Places To See On A 9 Day Honeymoon In Andaman
We explored the Baratang caves today and for that, we had to leave by 2 am (yes, in the night!). By the time, we reached (5 am) the place, we were shocked to see hundreds of travelers already there. After a quick breakfast and some formalities, we were given permission to enter. We were greeted by Jarawas and I was taken aback by all the greenery that surrounded the area.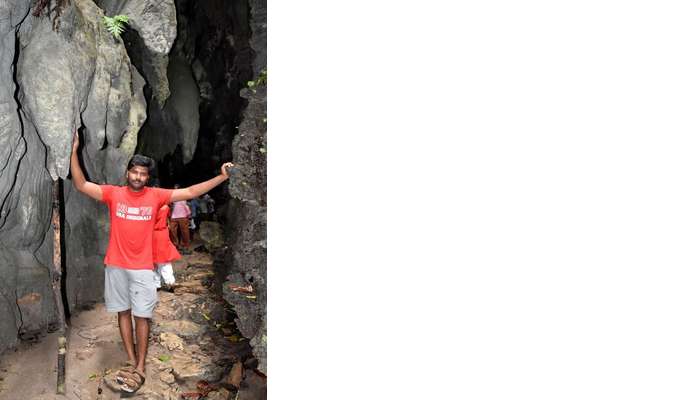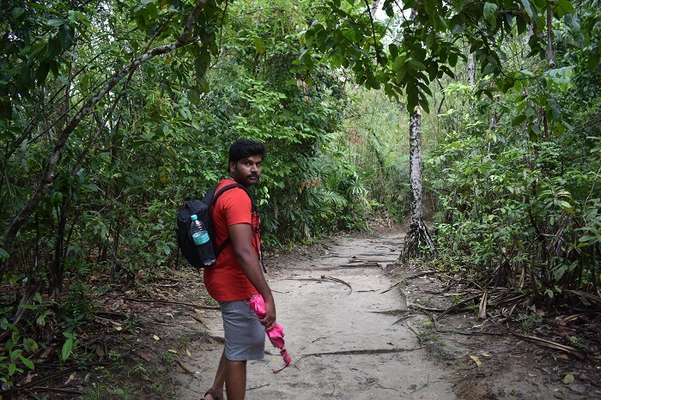 Later after a 20-minute boat ride, we entered the Mangroves and it was at this point that we felt, we were part of the famous Hollywood movie "Anaconda". Later, we trekked for a kilometer and then reached the limestone caves (a fascinating experience!). We had "nimbu pani" on our way back and once back in Port Blair, we did some shopping before calling it a day.
Day 6: Goodbye Andaman, you will be missed!
This was our last day and we did not want to leave. But we had to. My husband did all the packing today and I was spending it at ease. Later, we got to the airport and boarded our flight back to Chennai.
Andaman was a dream come true experience for me. It was so refreshing that it is hard to put in words and so experiential that it would always stay in our hearts. Thank you Andaman, for a perfect honeymoon!
High Points
Cellular Jail, Corbyn's Cove Beach
Havelock, Radhanagar beach
Scuba Diving
Baratang
Low Points
On our first day, our room wasn't clean
Some language hiccups
You too can have a perfect honeymoon like these two! Simply select an Andaman Honeymoon Package and let TravelTriangle do the planning for you!
Frequently Asked Questions About Honeymoon In Andaman
Q. How do you reach cellular jail?
A. Located in Port Blair, Cellular Jail is easily accessible. Cellular Jail is located in a very good area and is just about 7.8 km from the centre of Port Blair via RGT Road. You can travel to this amazing place by hiring a cab or you can travel by local transportations such as taxis, autos, buses, minibuses.
Q. Do we need a passport for Andaman?
A. Andaman Nicobar is part of India and there is no need of passport or permit for Indian citizens to visit Andaman & Nicobar Islands. A specific permission with details about the visit is however required to visit notified Tribal areas (e.g. research, educational etc.).
Q. Which are the top restaurants in Andaman?
A. These are the best restaurants in Andaman:
1. Lighthouse Residency Restaurant
2. Mandalay Restaurant
3. Annapurna Restaurant
4. Adi Bengali Hotel
5. Ha-O restaurant
6. Excel restaurant
7. Sinclairs Bayview Restaurant
8. Royal Palace Restaurant
Q. Is Andaman good for honeymoon?
A. Andaman is the personification of serene beauty, with its white sandy beaches, turquoise waters and tropical forests. The Andaman Islands make for an optimum honeymoon destination in India, not so different from any foreign land.
Q. Which is the best island in Andaman?
A. These are the best islands in Andaman:
1. Havelock Island
2. Jolly Buoy Island
3. Neil Island
4. Ross Island
5. North Bay Island
6. Ross and Smith Island
7. Cinque Island
Q. How many days are sufficient for Andaman?
A. If you are a first timer, we recommend you spend at least 5 days on the island. Give another 2 days for travel and that makes it a week of vacation. This is good for a regular and a honeymoon package.
---
Looking To Book Your Honeymoon Package?
Book memorable honeymoon on TravelTriangle with 650+ verified travel agents for 65+ domestic and international destinations.
---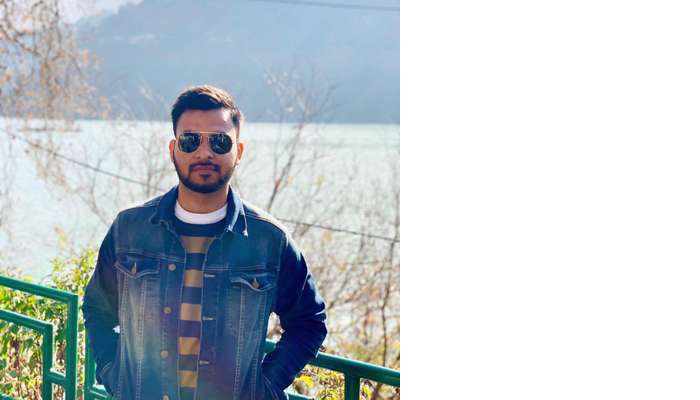 Comments
comments