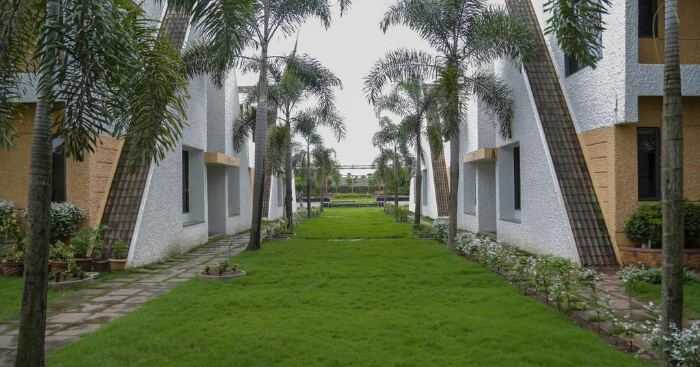 On the way to the popular tourist spots, there are many small turnabouts that take you to some lesser known places. Though Belgaum is not completely unknown, it certainly is a road less traveled. Located strategically near Bangalore and Goa, Belgaum is a perfect weekend getaway for family and friends. And one of the major attributes that make a place a favorite among the tourists is its hospitality. For you to experience the Belgavi hospitality, we've listed the top 3 resorts in the city for an ideal stay.
Resorts in Belgaum for an experience like never before
1. Sankalp Bhumi – The Farm Resort: Stay in the humble huts and cottages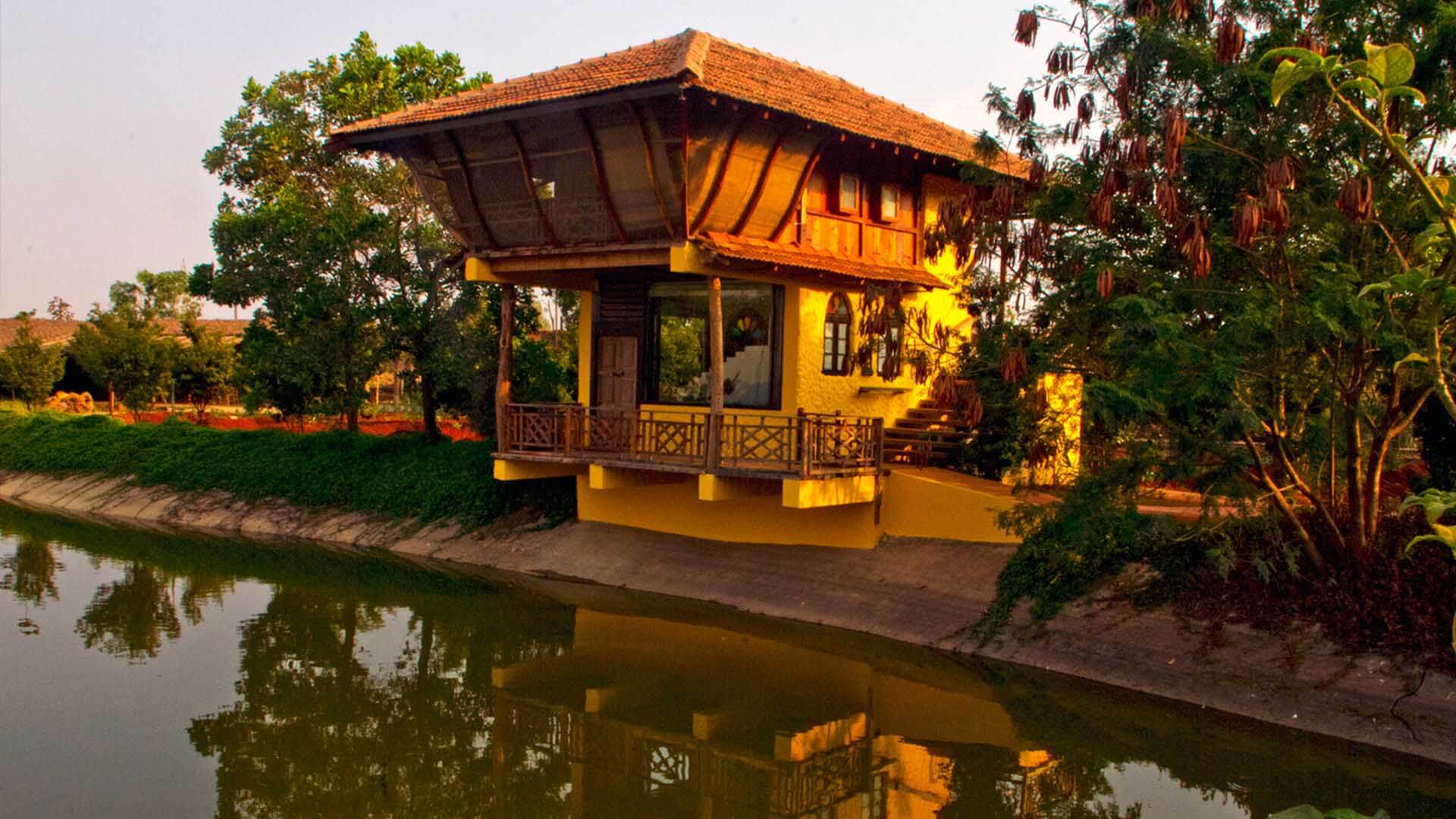 Image Source
If you really want some peaceful time for yourself far away from the noise and clutter of the city life, you should book a stay at Sankalp Bhumi Farm Resort, Belgaum. Surrounded by pristine nature from all sides, the resort serves as a perfect cocoon to rest, heal and rejuvenate. A blend of rock, greener and pond, the resort makes the rustic feel all the more raw and real.
The resort is made out of locally sourced materials that typically go into making huts and cottages. The furniture in the cafeteria is made out of reused woods from discarded doors and windows. The no television concept of the resort helps people bond with each other and indulge in activities such as yoga, swimming, rock climbing or playing indoor games, and certainly makes it one of the best resorts in Belgaum.
Starting tariff: Rs. 2809
What's special: The extremely organic lifestyle in the lap of nature
Tourist attraction nearby: Jamboti Hills, Vajrapoha Falls, Kamal Basti, Shree Mauli Devi Temple, Military Mahadeva Temple and Shree Ramakrishna Mission
Location:

Must Read: The Ultimate Weekend Getaway Destinations From Bangalore
2. Alurkar Resorts: The only animal-friendly resort in Belgaum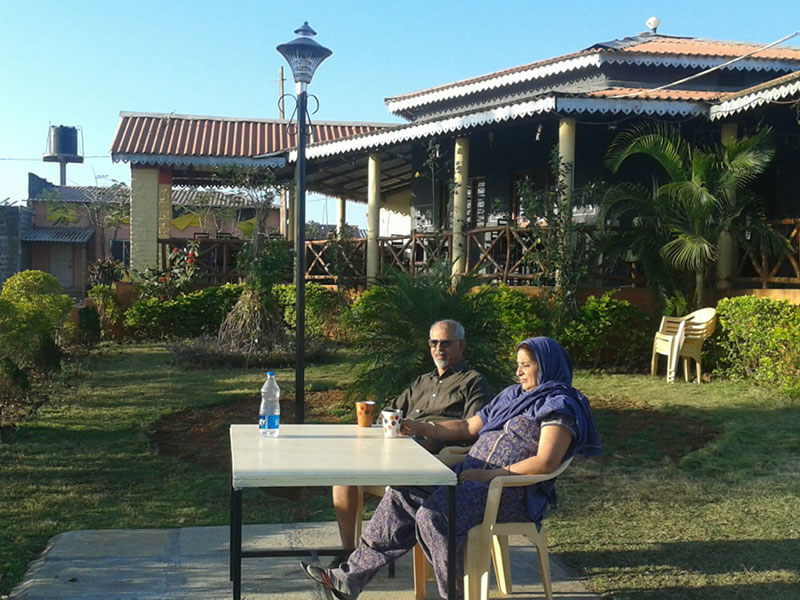 Image Source
Alurkar Resorts, Belgaum is one of its kind farm resort where pets are as welcome as human guests. This resort does not feature cushy beds or air conditioned rooms. Here you are in for a completely different experience. You can take a tour around the farm and fisheries of the village and explore the agricultural richness of the area. Alurkar Resort is up on the mission to take agro tourism to the next level. The experience you earn from this resort is way too enriching and motivating for people to raise awareness about agro tourism and walk the path for a better and more responsible tourism culture.
Starting tariff: Rs. 800 + 4% luxury tax
What's special: It is one of the very few pet friendly resorts in India.
Tourist attraction nearby: Bhairapur lake and Rasai Hill
Location:

Suggested Read: 6 Itineraries Including Best Honeymoon Places In & Around Karnataka
3. Pai Resorts, Belgaum: A luxury propoerty for a short vacation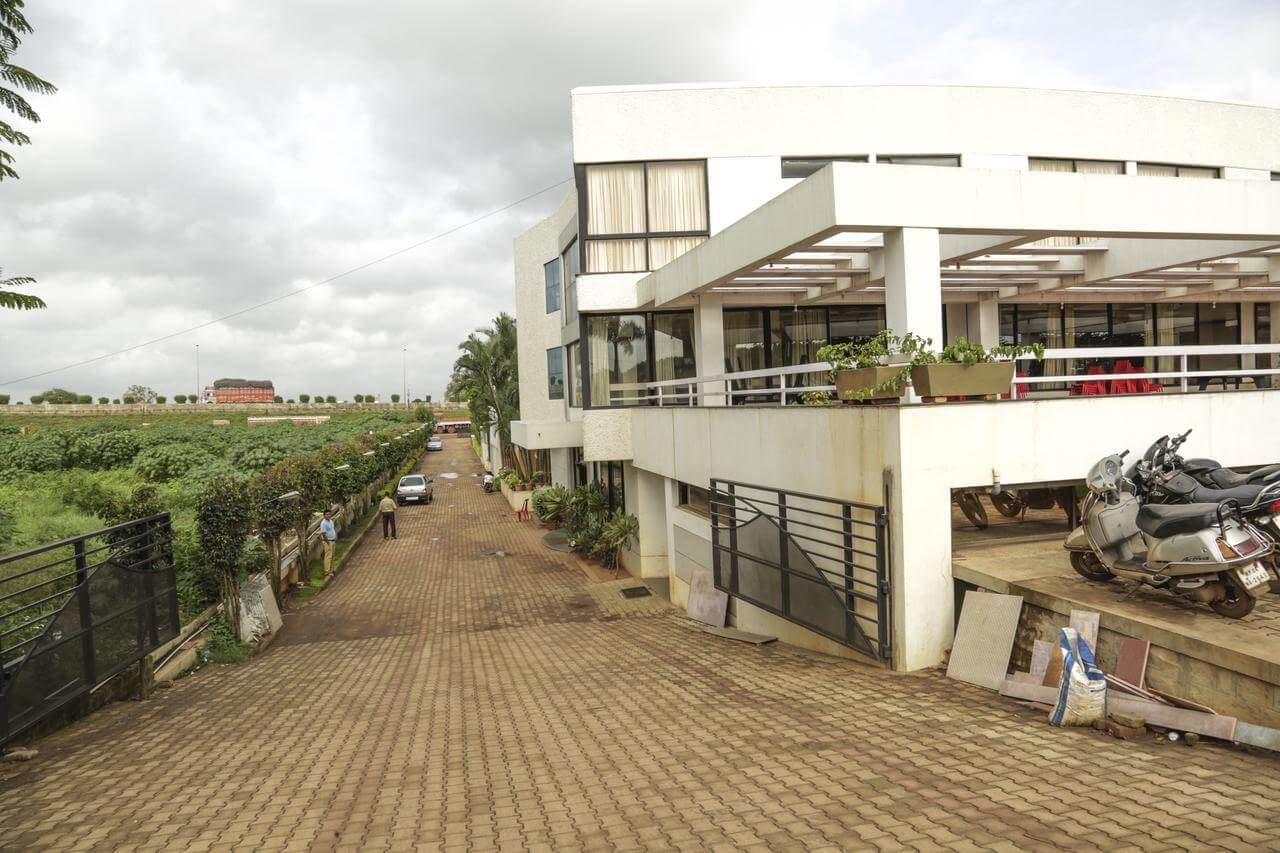 Image Source
Pai Resorts, Belgaum is one of the most beautiful resorts for a perfect getaway with family, friends or corporate outing. The rooms are sufficiently spacious, tastefully furnished and well-appointed with all the modern amenities. The resort houses an in-house restaurant that offers all the local flavors. An active travel desk and laundry services are available for guests. Its close proximity to the Belgaum Airport and other tourist spots makes it popular among travelers. It is equidistant from Bangalore and Goa with just two and a half hour drive each way.
Starting tariff: Rs. 2000
What's special: Close proximity with airport and other tourist spots; a very well maintained, luxurious and spacious property for travelling as well as organizing events and weddings.
Tourist attraction nearby: Killa Lake, Belagavi Fort, Military Durga Devi Temple
Location:

We hope these resorts in Belgaum make your stay memorable and fun. Have you been to any of these resorts or know a better resort to stay in Belgaum on a short vacation.
Further Read: 10 Hill Stations in Karnataka To Rejuvenate Yourself
Comments
comments