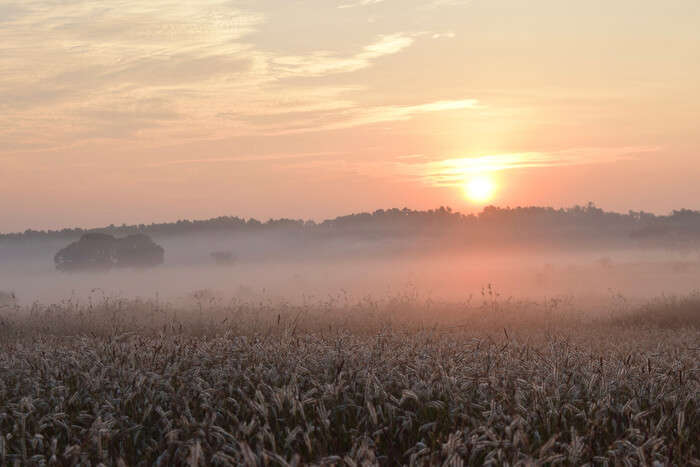 One of the oldest cities in Karnataka, Belgaum is an ideal destination for any traveler who wants to hit the roads less traveled. Resting on the borders of two other states: Maharashtra and Goa, this city reflects a medley of cultures and traditions.These unique geographical specifications together make this town gorgeous enough to fall in love with and interesting enough to curiously explore. Moreover, the list of things to do in Belgaum makes this place worth a visit. 
Its rocky and hilly terrain makes this place a must-visit destination for nature and adventure lovers. And if you need some spiritual motivation on the way, feel free to ring a bell at any of the many sacred shrines in the vicinity. The scenic beauty credited to the greenery and waterfalls and the traces of history preserved in various corners of the city in the form of forts and structures will take you to an altogether different time zone.
Top 10 Things To Do In Belgaum
Belagum is one of the most beautiful places to visit in Karnataka. There are a lot of things to do in Belgaum if you are looking for a true Belgavi experience, you should add these experiences in Belgaum on your list for the next time. Let's have a look at these places!
Trek To The Rocky Gokak Falls
Go On An Adventure Binge At Bhimgad Adventure Camp
Transcend Yourself To The Bliss Of Olden Days
Take Blessings At Shri Ramakrishna Ashram
Shop For Some Exclusive Brass & Wooden Items
Indulge In Some Belagavi Cuisine
Seek Blessings At The Military Mahadeva Temple
Visit Belgaum Fort
Camp At Jamboti Hills
Take A Heritage Walk At Kamal Basti
1. Trek To The Rocky Gokak Falls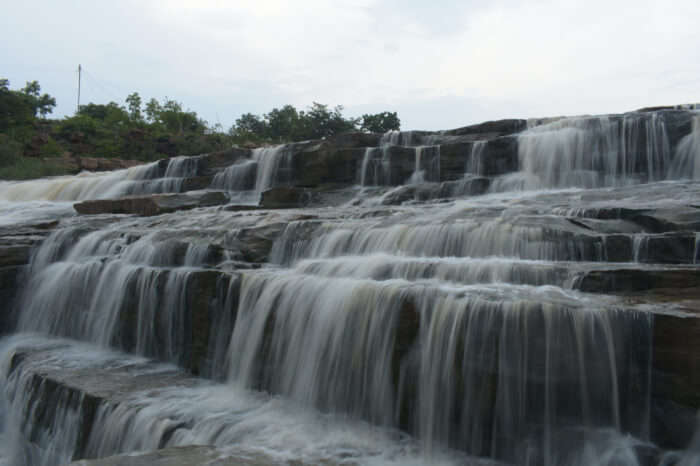 Belgaum has a number of waterfalls near the city making it a suitable place for trekking. Imagine yourself on a trek to reach the most splendid views of white waters gushing down the rocks. Trekking activities take place at Gokak Fall, Phanaswadi Waterfall, Sada Falls, Kalsa & Vajra Waterfall and Shimbola Falls.
Visitor review: "The width and the force of the water which falls and flows into the valley next to a British textile mill is hypnotizing, and to see that you have to walk on that wooden wire bridge which takes you back in time…and the stone temples along the boulders makes sure you get the spiritual high." – Mayur
Location: Ghataprabha River, Belagavi district, Karnataka, India
Best time to visit: Monsoons are the best time to visit as the falls usually dry up in the dry season. The beginning of Winters starting from the end of September to October
2. Go On An Adventure Binge At Bhimgad Adventure Camp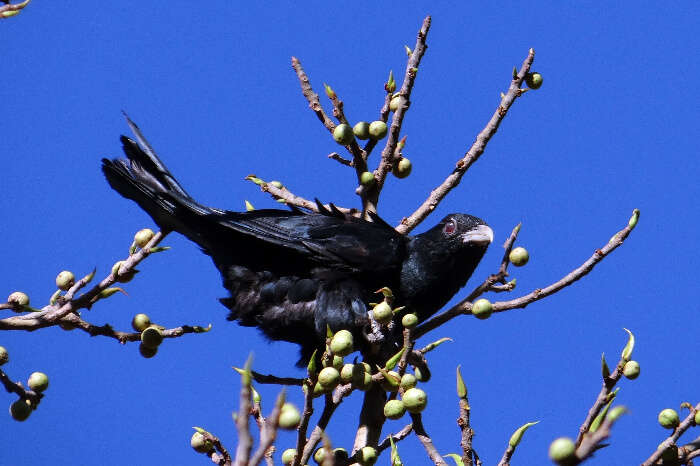 If you are an extreme-adventure lover then Belgaum will not disappoint you. Trails into the forest in the outskirts of the district along with the opportunity of camping will only richen your experience.
The Bhimgad Adventure Camp for instance, offers you accomodation plus trek, birdwatching, mountain biking, nature trails, etc. You can also enjoy climbing, abseiling, rope walk and bridge crossing at near Khanapur Taluka Jungle Waterfall. If you get lucky, you may spot a couple of birds out of the species of Asian Koel, Grey Wagtail, Ashy Priniya, Bee Eater, Long Tailed Shrike and many others.
Visitor review: "The resort is situated on a narrow village road, next to the Belgaum Golf Course and is a quite and lovely place. Activities include bird-watching as there are lots of bird activity in and around the resort. A new bird bath has been set up for the birds to drink water from and bathe in. Other activities include nature trails, golf at the Belgaum Golf Course, visit to Rajahamsa Fort and Pottery Institute " – Angad Achappa
Best time to visit: The months of April, May and June are warm. Monsoons are the best time to visit.
Location: The Bhimgad Adventure Camp is located just 10kms from Belgaum whereas Khanapur Taluka Jungle Waterfall is within the Belgaum district.
Must Read: 47 Best Places To Visit In Karnataka That Will Totally Knock You Out In 2022!
3. Transcend Yourself To The Bliss Of Olden Days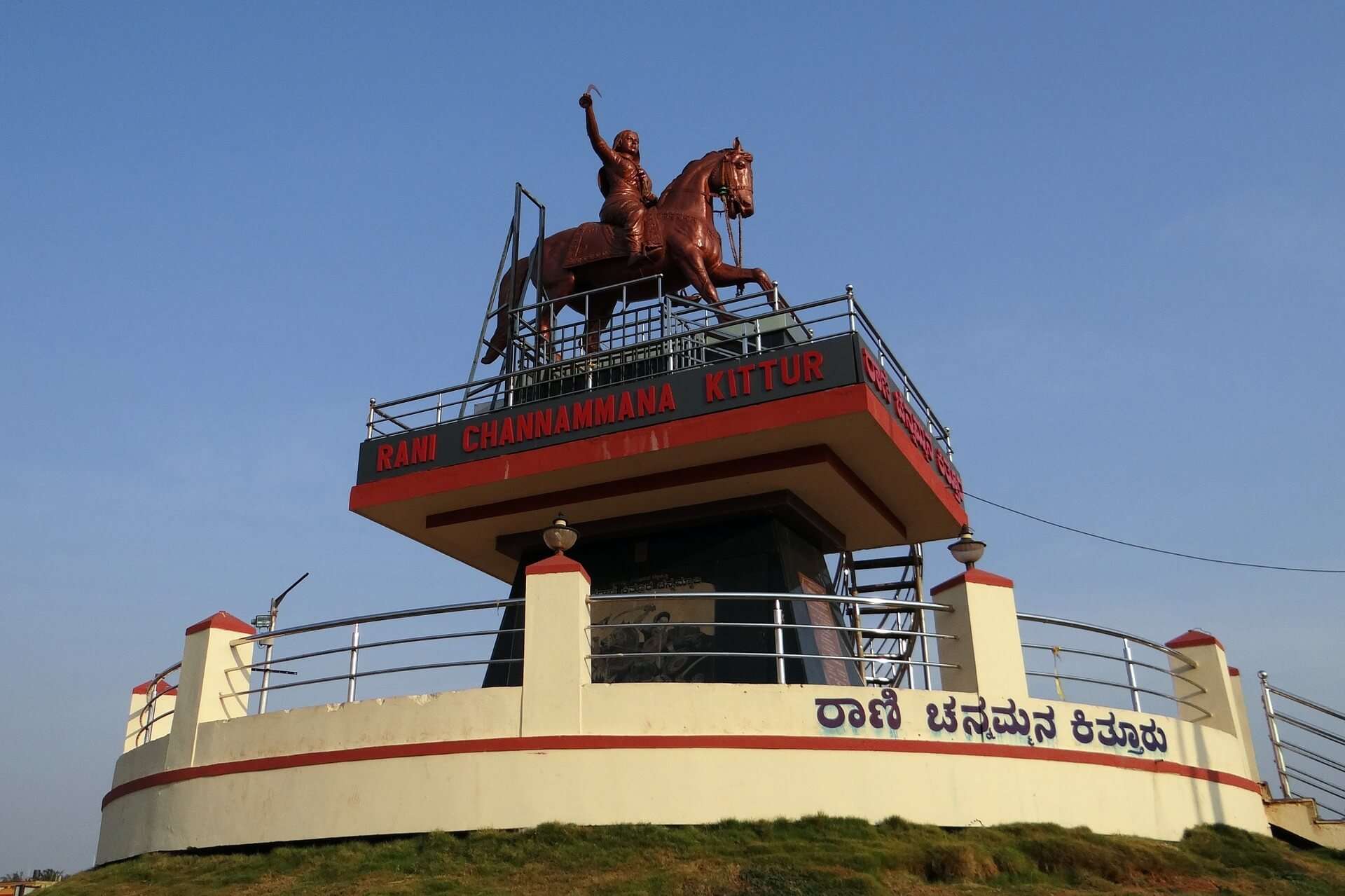 Belgaum, being the oldest city of Karnataka has witnessed the past more than any other city of the state. Various historical structures that have play low tone among the emerging new age structures still testify the brave stories from the past. Kittur Fort and Palace which was held by the Desai Marathas of Kittur and Rani Chennamma, a lingayat woman warrior of Karnataka who revolted against the British in 1824. Apart from this, you can also visit the Belgaum Fort of which the origin dates back to the 13th century. Another prominent spot is Kamal Basti or the Lotus Jain Temple which has a ceiling built in the form of Lotus of 72 Petals.
Best time to visit: The months of April, May and June are warm. Monsoons are the best time to visit.
Location: Kittur Fort and Palace is 1 hour away from Belgaum. Belgaum Fort is within the district.
Visitor Review: NA
Suggested Read: 25 Stunning Places To Visit In Summer In Karnataka For A Relaxing Retreat In 2022!
4. Take Blessings At Shri Ramakrishna Ashram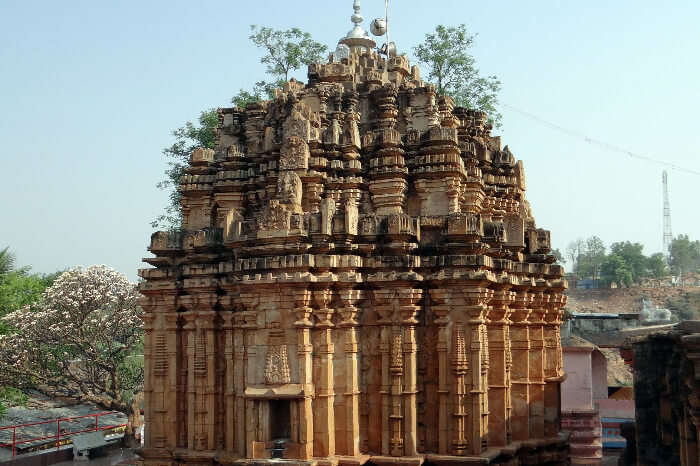 Belgaum is a hub of shrines. Shree Ramakrishna Ashram Temple, a very significant worship place for the followers of Swami Vivekananda. The building was earlier the residence of Sri Haripada Mitra, and Swami Vivekananda had stayed here for 9 days in October 1892. Thus the place has been preserved in its original form with some renovations.
Apart from this, there many are other shrines in Belagavi that you can see. Shree Mauli Devi Temple, Shri Hari Mandir, Kapileshwara Temple, Bajrabahari Temple are some Hindu temples that you can visit to gather some internal peace. St, Mary's Church and Safa Masjid are also popular among the devotees and travellers.
Best time to visit: Throughout the year
Location: Bull Temple Rd, Mahantara Lay Out, Kempegowda Nagar, Bengaluru, Karnataka 560019
Visitor review: "Visiting Sri Ramakrishna Ashram Temple with family around the evening Aarti-Pooja time is a divine experience. The slow bhajans, followed by pooja aarti is the peaceful experience one feels. Adjoining to this is the Sri Vivekananda meditation hall, where easily 500+ people can meditate at a time. The entrance to this hall states a famous inspirational quote by Swamiji, "Fill the brain with high thoughts, highest ideals, place them day and night before you, and out of that will come great work." – Guruprasad B
Suggested Read: 20 Temples In Karnataka That Are All About Grandeur That You Must Visit In 2022
5. Shop For Some Exclusive Brass & Wooden Items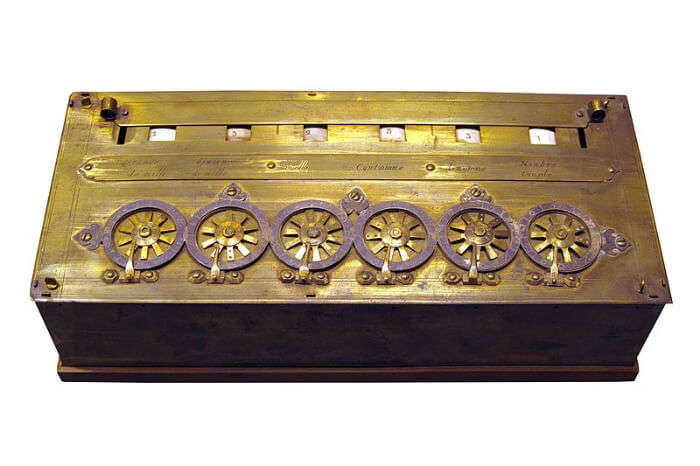 Belgaum is known for its brass and wood products. Here you can get best deals on brass utensils, showpieces, jewellery and travel souvenirs. You will also find a wide range of wooden toys and utensils. So, after all the fun you have in the city, grab some souvenirs for your loved ones and yourself.
Best time to visit: Throughout the year
Location: NA
Visitor Review: NA
Suggested Read: 13 Churches In Mysore You Should Definitely Visit During Your Karnataka Tour
6. Indulge In Some Belagavi Cuisine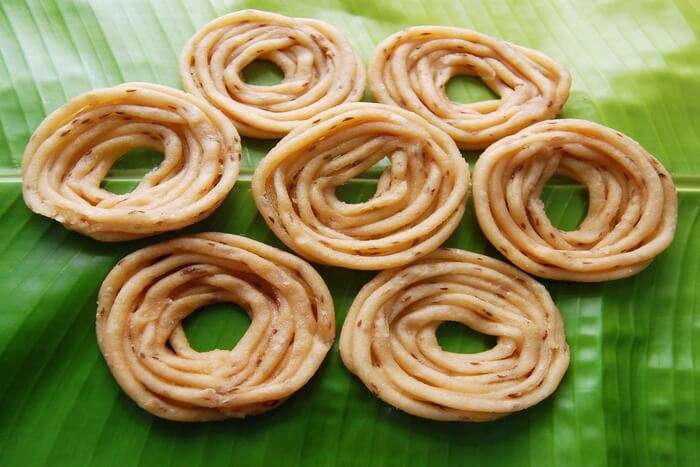 Belagavi food is highly dominated by Karnataka's Cuisine but it also has a tinge of Maharashtrian and Goan influence. Treat your taste buds at some local food stalls to experience the authentic taste of Belagavi cuisine but do not miss to eat Karadantu and Belgavi Kunda which is a local sweet.
Best time to visit: Throughout the year
Location: NA
Visitor Review: NA
Suggested Read: Monsoon In Karnataka: Here's 15 Places You Must Visit During Monsoon
7. Seek Blessings At The Military Mahadeva Temple

Military Mahadeva Temple is located in the cantonment area of Belgaum and is under the maintenance of the army. It is believed that the temple is dedicated to the soldiers of the country. The temple was built in 1945 and houses a garden, mini-zoo, and theme park; all of which is maintained and operated by the army. You can admire the beautiful carvings, bask in the spiritual vibes of the temple, and just sit and enjoy the surroundings of the temple.
Best time to visit: The best time to visit this temple is during the time of Mahashivratri.
Location: Congress Road (NH- 4A), Velguem, Camp, Belgaum, Karnataka
Visitor Review: "One of a kind temple , as the name suggest it's a shiva temple which is maintained by Military. Unique part of this temple lies in the fact that there is a animal park housing various wild animals, a beautiful garden with benches and a big picnic spot for family outing . There are some local vendors too which offers kid rides and snacks. There is kids park as well. Overall nice place to spend a lazy sunday afternoon relaxing in the lap of nature." – iamrp
Suggested Read: 6 Awe-Striking Waterfalls Near Belgaum That Are Quite Popular Around Karnataka
8. Visit Belgaum Fort

Belgaum Fort is a testament to the rich and vast history of the city and should be visited if you want to learn about the same. The fort was built in 1204 AD during the reign of the Ratta dynasty. The monuments here, religious and historical, are said to be of the period of Adil Shahi Dynasty. Belgaum Fort in the city is one of the oldest forts in the entire state of Karnataka. The fort is oval in shape and is surrounded by a deep moat and is also a home to various places of worship such as Jain temples, Hindu temples, and Mosques.
Best time to visit: October through February are most suitable and favorable months to visit Belgaum Fort.
Location: Belgaum Fort Area, Belgaum, Karnataka 590016 India
Visitor Review: "well kept, well maintained historical fort, to be seen and not missed when visiting Belgaum, there is a temple here too, the entire complex is huge" – Amar G
Suggested Read: 12 Best Places To Visit In Karnataka In March 2022 For A Fulfilling Vacay
9. Camp At Jamboti Hills

Jamboti Hills is one of the most unexplored and underrated tourist destinations in Belgaum. The picturesque views, and a perfect destination for nature lovers. If you want to spend some quality time away from the city life, just watching the views, then this is the perfect place. Rains during the monsoon season brings out the lush greenery thus adding more breathtaking views to the surrounding. It is the perfect place to camp and spend the night amidst nature.
Best time to visit: The best time to visit the Jamboti Hills is during the winter seasons, specifically during the months of October to February.
Location: Near Varapoha Falls Near Khanapur, Belgaum India
Visitor Review: "Drive to Jamboti hills from Belgaum is absolute beauty. The road is travelled through the lush green forests and the beauty of rains in monsoon is a delight. Its green everywhere and one can drive to the border of Karnataka-Goa with ease and all along what you find is greenery." – NithinKrish
10. Take A Heritage Walk At Kamal Basti

Belgaum is famous for its temples as they are a window to the history of this city and history of the dynasties that ruled here. Kamal Basti is one of those famous temples which was built in the 10th century when the Ratta Dynasty ruled here. The temple is still standing tall and is one of the most popular tourist attractions. The ceiling of the temple is shaped like a lotus, which is why it is named as 'Kamal'.
Best time to visit: October to February are the best months to visit this temple
Location: Belgaum City, Karnataka, India
Visitor Review: "It's one of the heritage sites and located inside the Belgaum Fort campus. It's a very calm and quiet place and has historical importance . Must visit." – ChetanKK33
Suggested Read: 13 Picnic Spots Near Mysore Will Help You Discover The Rich Flora & Fauna Of Karnataka In 2022!
How To Reach Belgaum

Flight: You can board a flight from New Delhi to Belgaum. It takes approx. 5 hours and 35 minutes
Train: Another option is travelling in a train from New Delhi to Belgaum which takes approx. 34 hours
Flight and Bus: You can also reach Belgaum from New Delhi via Goa. Take a flight to Goa and board a bus from Goa to Belgaum
Further Read: 15 Top Hill Stations In Karnataka In 2022 To Rejuvenate Yourself
Belgaum has a pleasant weather throughout the year. But the months of April, May and June are warm which makes monsoons the best time for visit. Many tourists visit the city soon after the Monsoons, between late September and early October. A trip to this Sugar Bowl of Karnataka will surely be a sweet experience for you.If you do not wish to miss out the exclusive Belagavi experience plan a Karnataka tour now. Make sure that you include all these things to do in Belgaum and right back to us with your experience.
Frequently Asked Questions About Things To Do In Belgaum
What is the famous food in Belgaum?
Belgaum is famous for sweets and savouries such as katchi dabeli, alipaak, pav bhaji, pani puri, chat snack, and mandige. It is also called 'Kunda Nagari' because of its signature sweet dish Sweet Kunda.
How many beaches are in Belgaum?
There are around 20 beaches in and around Belgaum.
Is it safe to visit Belgaum after covid situation?
Yes, it is safe to visit Belgaum given the covid situation. But make sure to get yourself vaccinated and follow all the guidelines issued by the government and take necessary precautions at the time of your travel.
What is Belgaum famous for?
Belgaum is famous for a number of reasons. It is one of those places which has produced a number of legends in the fields of sports and entertainment. Belgaum is also famous for its temples Chulakya and Veerabhadra. The Gokak waterfall in Belgaum district is also quite an attraction.
Does Belgaum have resorts?
You can find a number of resorts in Belgaum such as Sankalp Bhumi Resort, Alurkar Resorts, and Pai Resort which can assure you a very comfortable stay.
How do I get to Belgaum by train?
Belgaum is very close to Mumbai, so if you are traveling from north India, you can easily find a number of trains going towards Mumbai which stop at Belgaum railway station.
Why is Belgaum called the cradle of infantry?
The East India Company took control of Belgaum in 1818 and had their infantry posted in this town because of its advantageous location. Hence, Belgaum is also called the "Cradle of Infantry".
Which is the best time to visit Belgaum?
If you are planning a trip to Belgaum, the best time to visit would be between November and March.
---
Looking To Book A Holiday Package?
---
People Also Read:
Things To Do In Kerala Things To Do In Sikkim Things To Do In Punjab